Role-Playing Games are a lot of fun. It is always cool to get away from one's reality for a little bit. The list below consists of the best Android RPGs! All of them are diverse – got different characters, environments, stories… The only thing that unites them is exciting gameplay! Check out the list and find the app that suits your taste most!
---
1. Eternium
Eternium is one of the most popular role-playing games on Google Play these days. It has been chosen by millions of players around the world and gained lots of positive reviews. The game has a classics vibe in it and at the same time stays modern. You can choose one of the three roles – Mage, Warrior or Bounty Hunter – and fight your enemies with a sword, an ax, or a gun.
The gameplay is quite diverse – you can level up and improve your qualities, simultaneously collecting the game's currency called gems and exploring beautiful and unique environments.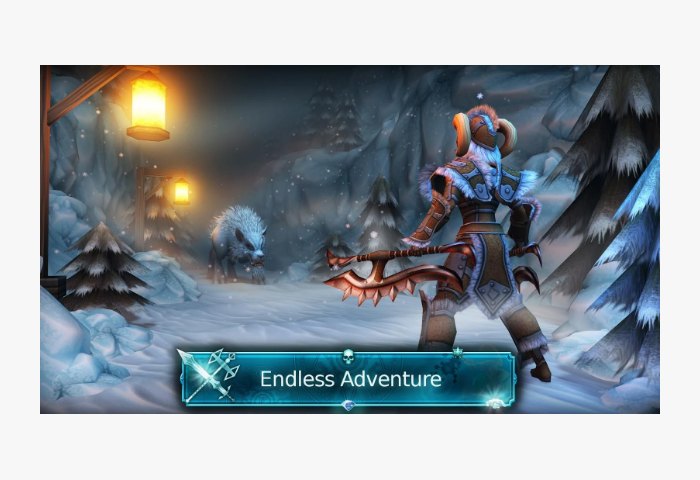 Eternium's popularity, for the most part, can be explained by the fact that its developers stick to a policy 'never pay to win'. Of course, you can buy gems if you want to, but most users do well without it. Among the other advantages are the ability to play offline and easy controls.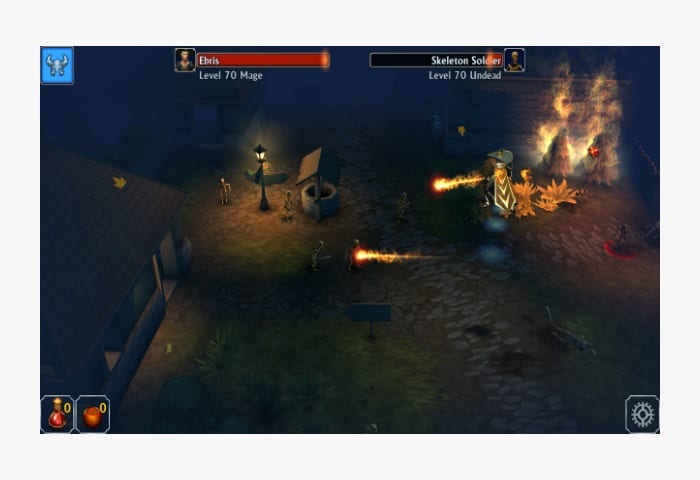 So, if you need a free superb RPG, you've found one! Get it now and have fun!
Downloads: 5 000 000 +
Customers rating:

(4.8 / 5)

You may also like: 15 Best offline strategy games for Android
2. Evoland
Evoland is not free. [Later I'll also warn you in the beginning when the game is not free so that you could make your mind rightaway]. But it might worth spending some money. The game is super addictive and fun.
The name 'Evoland' is not just some cool freaky name for a game – it explains a lot about the gameplay, in which you have to go through the adventure gaming evolution. You start off with an oldschool 2D screen and level up to improve your graphics.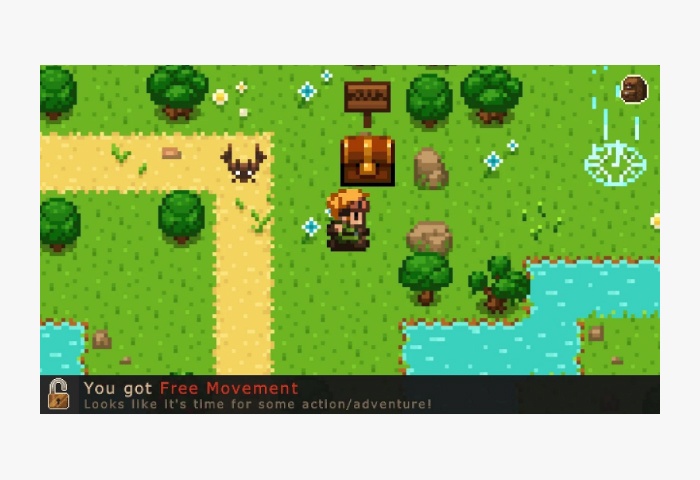 This is the basic idea, which makes the game stand out from the crowd, so to say. Apart from the little digital evolution, there are also other details, such as achievements, puzzles, going through dungeons, and more.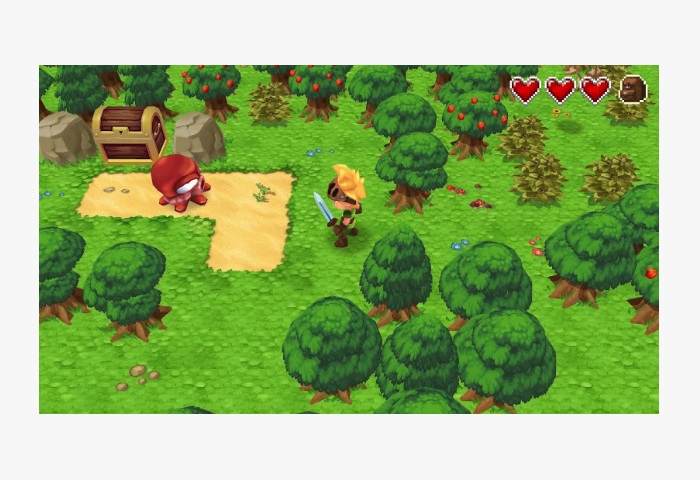 So, if you are an old fan of RPG games, get this one! You'll certainly remember lots of cool stuff!
Downloads: 50 000 +
Customers rating:

(4.5 / 5)

3. Final Fantasy
Final Fantasy is one of the classics! However, do not expect to find out the same old graphics or gameplay in the app. The developers tried to convey the atmosphere of the classic game, but at the same time made it more beautiful and modern. The story remained the same – the piece in the world was shaken and two princes headed to search for crystals in order to bring it back.
There are lots of different enemies, weapons, special quests. Check out the app to explore more cool details about it! The fans of the Final Fantasy series will certainly appreciate!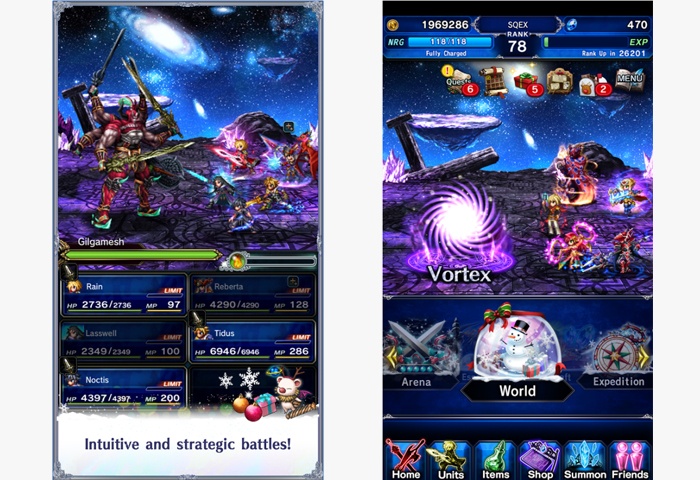 Downloads: 5 000 000 +
Customers rating:

(4.6 / 5)

4. Fantasy War Tactics
Fantasy War Tactics is a hero-collecting RPG. The app makes you a lord that can hire heroes in order to conquer the world! Get through challenges, fight enemies, battle with other lords in VS mode, and provide growth for your characters.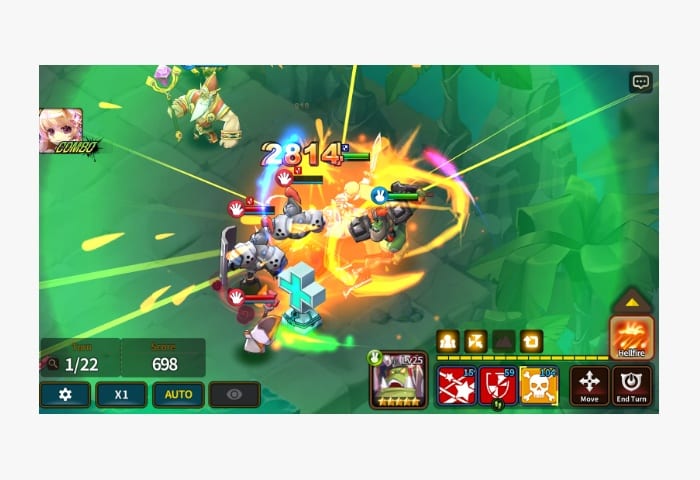 The game has got lots of cool stuff, such as unexpected twists or bonuses. The amazing 3D graphics and gorgeous heroes make you really feel the gameplay. So, just one more amazing role-playing game to try out!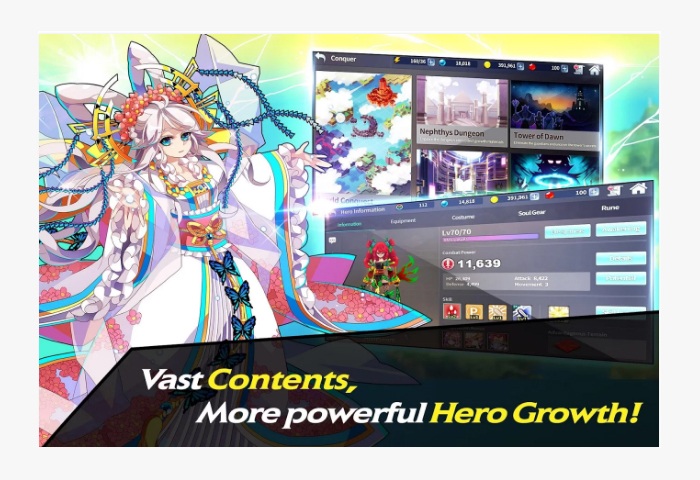 Downloads: 1 000 000 +
Customers rating:

(4.5 / 5)

5. The Bard's Tale
Not free. But still exciting! Although a little bit old – the game hasn't been updated since 2015. The Bard's Tale is all about a medieval vibe. You get to be the Bard whose beautiful music makes warriors and spellcasters gather around you. Using their help, you can defeat bosses, fight enemies, and get scores in order to climb the ladder.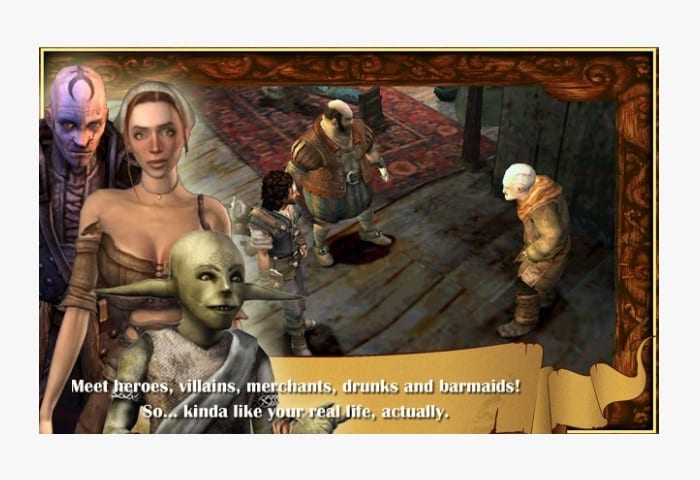 The atmosphere of the game is just wonderful. There are lots of cool environments – rivers, castles, towers, secret dungeons, snowy mountains, and so on – that kind of transfer you to the Middle Ages. So, if you want to be transferred to the Middle Ages, choose this one!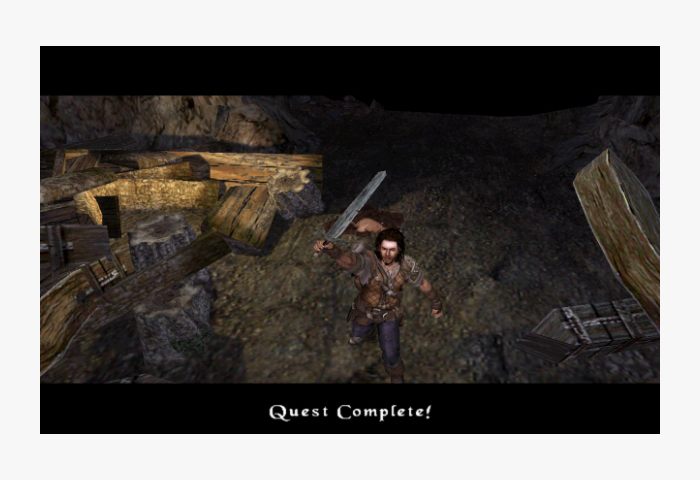 Downloads: 500 000 +
Customers rating:

(4.6 / 5)

6. Baldur's Gate II
Not free. But, once again, might be worth it. Baldur's Gate the Second is more suitable for tablets rather than for phones. So if you are looking for a phone game, keep calm and scroll down! The game is adventurous and has a great storyline. There are several parts, all of which are full of challenges, enemies, and realistic scenes that make you understand what's happening.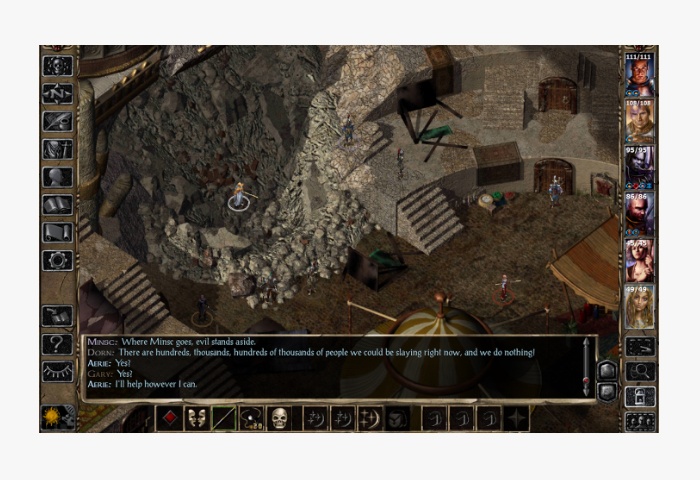 All begins with your imprisonment – some naughty wizard keeps you in captivity and you have to decide whether to awaken your dark powers and get away from him or silently accept your fate. Guess, what's going to be chosen! Get the app and learn what happens next!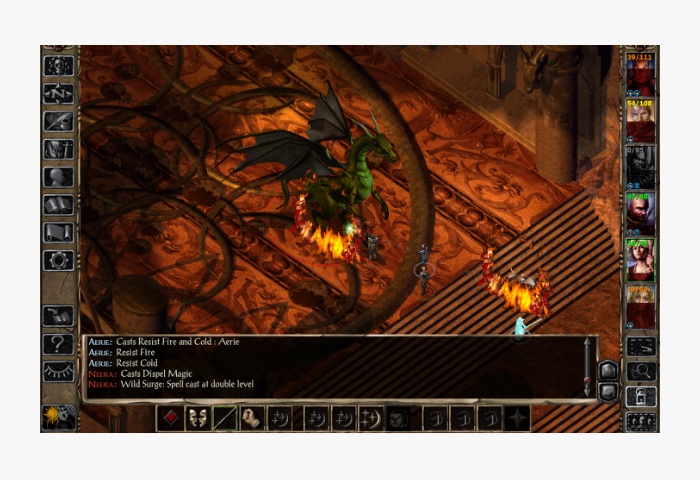 Downloads: 50 000 +
Customers rating:

(4.4 / 5)

7. HonorBound RPG
The HonorBound RPG application is a dynamic epic game in which you have to take part in large-scale battles and dangerous adventures.
First of all, you need to create your own character and his army of hundreds of powerful heroes. If you are sure that your army is the strongest and most powerful, you will be able to fight the most dangerous opponents in the arena.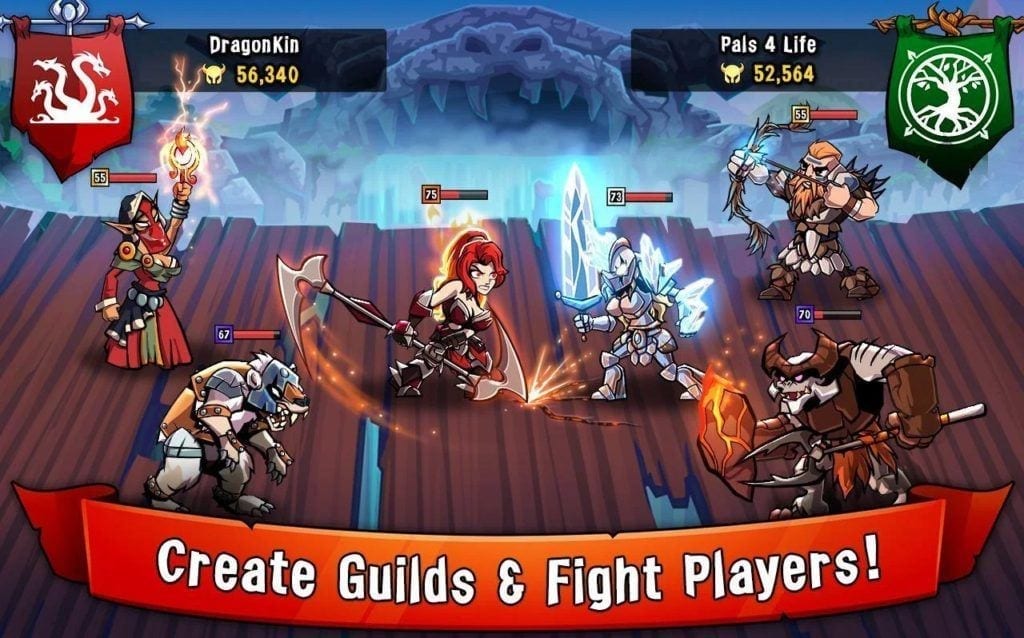 A distinctive feature of HonorBound RPG is high-quality three-dimensional graphics and original animation. In addition, all game levels and tasks are accompanied by unusual music and amazing sound effects.
In total, over 150 levels are available in the HonorBound RPG game in which you need to fight monsters who seek to destroy the world. Each success in the game will be rewarded: you will receive bonus points and valuable prizes, which you can later exchange for valuable skills, craft, and weapons to further strengthen the army.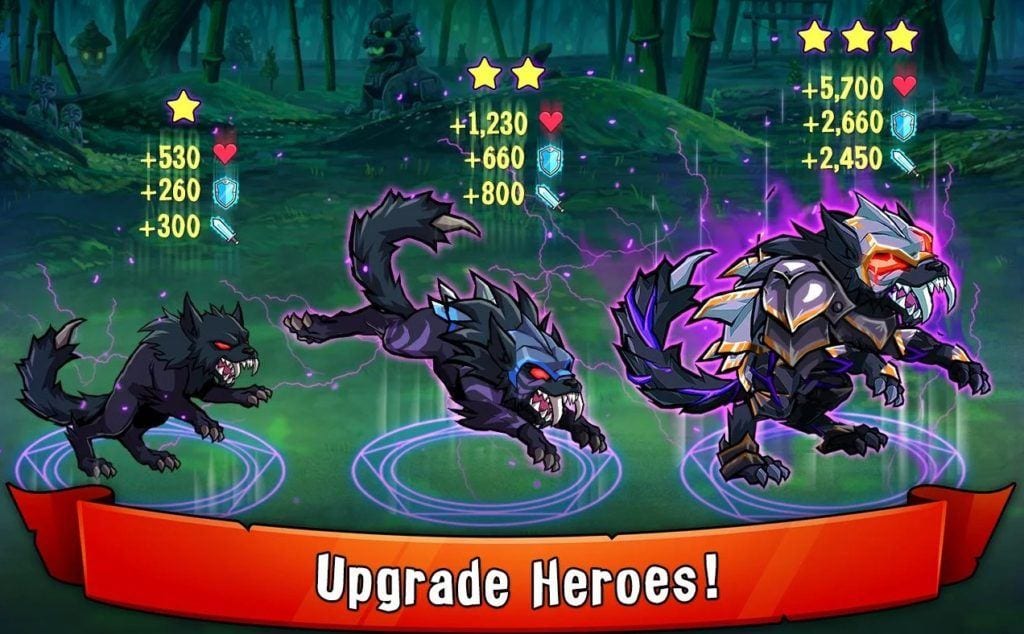 The game is adapted for all modern models of mobile devices based on Android, so it's easy to control. The application is downloaded absolutely free but contains paid content that will help you get unlimited gameplay features.
Downloads: 305 000 +
Customers rating:

(4.5 / 5)

8. Pocket Mortys
Meet your favorite characters in a simulation / RPG game Pocket Mortys. Here, you'll get to collect over 70 wild Mortys to play with. Train them and see how easily they win battles with enemies or other players like you!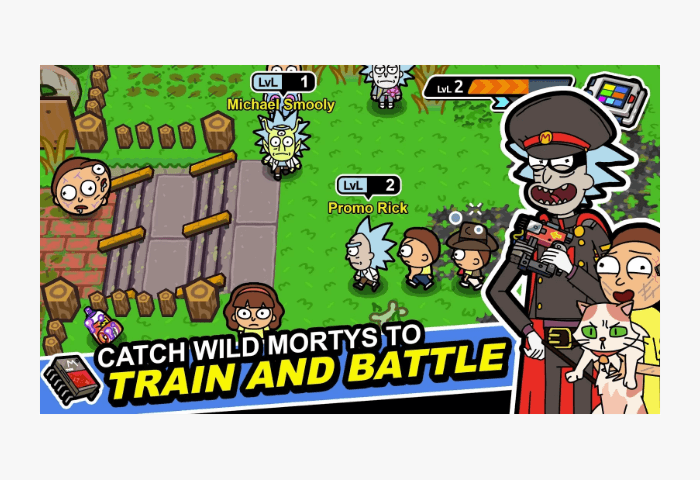 Once you collected your dreamteam, you become almost invincible. Well, there are always challenges, but we hope you're gonna enjoy them! With lots of cool environments as the one behind, it is just inevitable.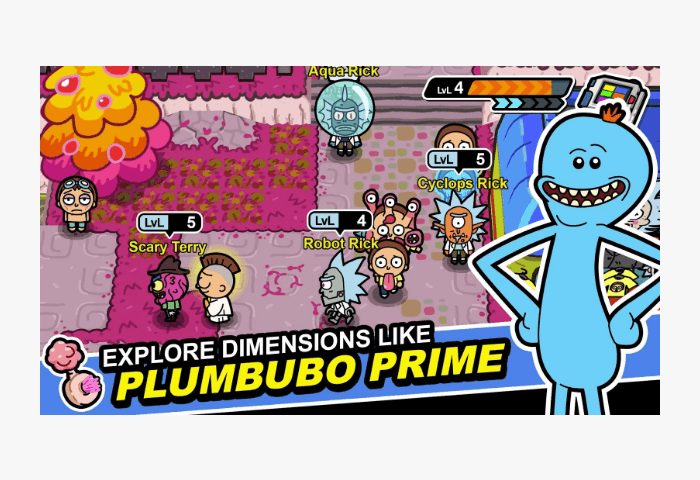 The game is so much fun! If you are a fan of this series, you'll most certainly like it!
Downloads: 10 000 000 +
Customers rating:

(4.5 / 5)

9. Pocket Rogues
Less popular but still cool! Pocket Rogues is partially action, partially RPG game with retro-style graphics. The game is so dope! Everything is happening in real time, so you'll never know what object the game will generate next. By the way, all the items, environments, and other stuff are unique, like you won't ever find two identical dungeons.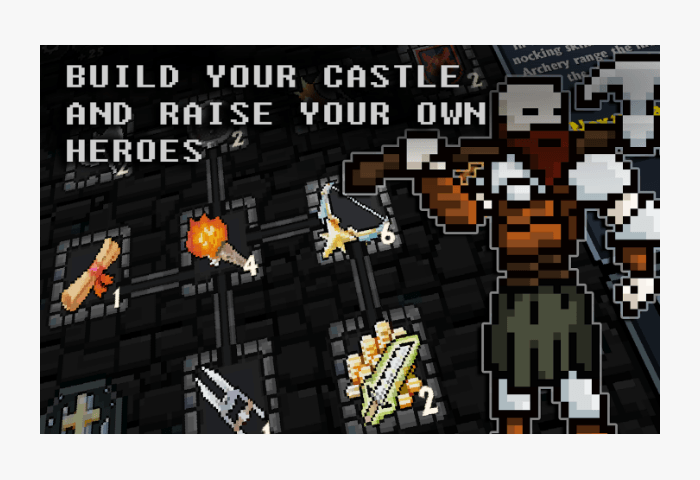 Yeah, right, dungeons. The game represents an endless journey through a dungeon that was once full of treasures and good adventures. Some evil wind brought evil forces to the place, which are now in control. Dare to fight the evil! Topple the bosses, fight the monsters and get through this marvelous labyrinth.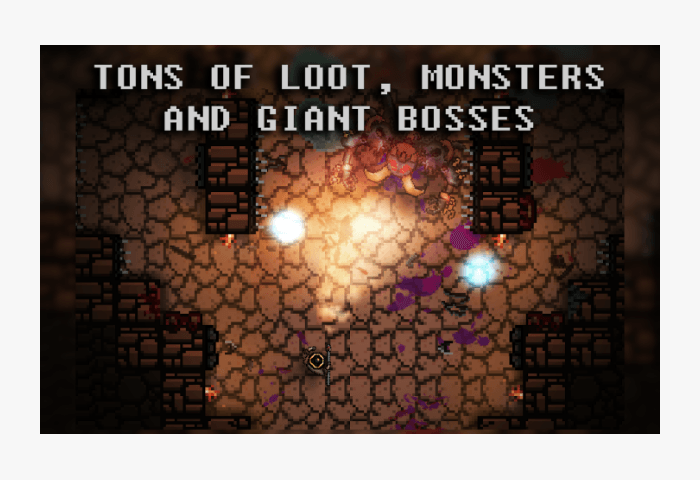 You can also be involved in a castle building activity. Well, just think about it, surrounded by such a sinister atmosphere, you'll surely need a fortress! All in all, get the game and enjoy the adventure! (But don't forget to make breaks – nobody will eat your dinner for you. I mean, Pocket Rouges has all the chances to make you glued to the screen!)
Downloads: 500 000 +
Customers rating:

(4.6 / 5)

10. Knights of Pen and Paper + 1
NOT FREE. One more retro-style 2D app game. This one reminds a fairytale. Well, actually, most RPGs remind fairytales. Just a nice thought that came into my head. Even not fairytales, but rather comic books. No, it is certainly a mixture of both – fairytales + comic books.
You find yourself in some freaky environment like the Middle Ages and you got to train heroes and win the evil just like in good Marvel movies. Pardon me, if I'm wrong 'bout Marvel movies – I'm not a big fan of them.
Anyways, Knights of Pen and Paper + 1 is a classic RPG that makes you go through challenges, unlock cool stuff and, of course, kill the monsters.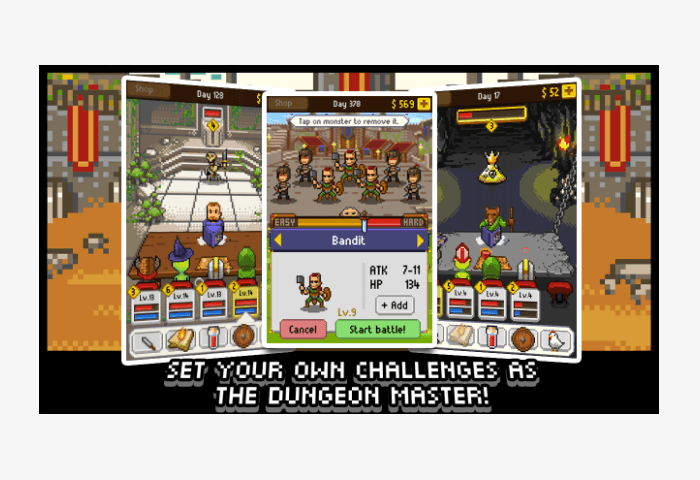 You can travel through an amazing world of this game and store your adventures at the so-called Tavern. You can choose classes of your heroes, for example, mages or knights. Upon the whole, there are lots of customization opportunities, so if you are into playing with settings, you'll love this game.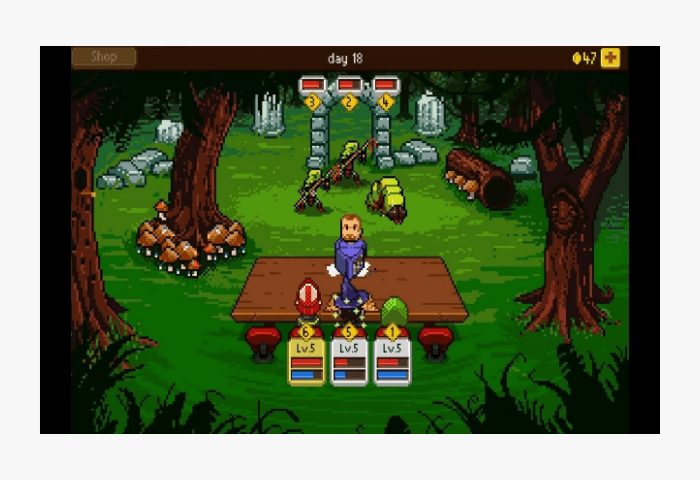 This one is a good choice for anyone who is keen on 2D 90's vibe! Get KoPP today and have a nice experience with it!
Downloads: 100 000 +
Customers rating:

(4.5 / 5)

11. Postknight
Postknight is a cute little game about a cute little knight who makes deliveries to the kingdom of Kurestal. Along the way, he meets different characters – all of them got a good story to tell. There are battles as well, of course. Each delivery levels you up and improves some of your characteristics.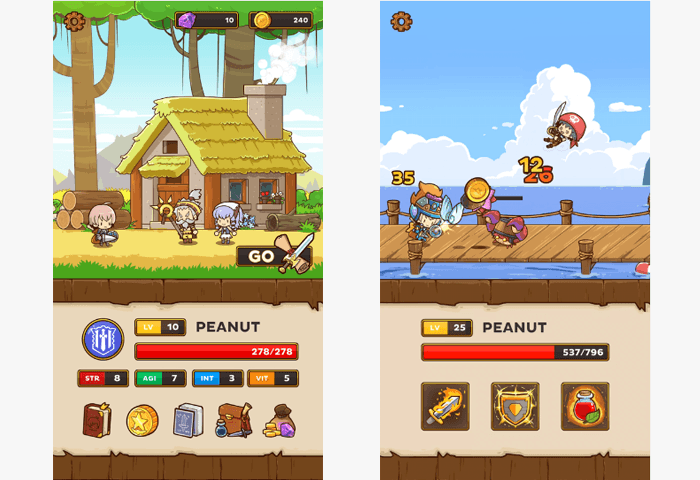 Apart from people and dangers on your way, you'll also encounter lots of challenges and adventures. The game comes in small pieces, so you can play it whenever you have a couple of free minutes! It is a true pocket game. Get it now and discover a new way of how to have a good time while waiting for something!
Downloads: 1 000 000 +
Customers rating:

(4.8 / 5)

12. Dragon Quest VIII
EXPENSIVE ONE. But if you have some money to waste, you might wanna download it. Besides, it is just one-time payment, no in-app purchases. Dragon Quest VIII is a very popular PC game that is now available on Android. The game is super addictive – it makes you really immerse in its colorful world of wonders and adventures.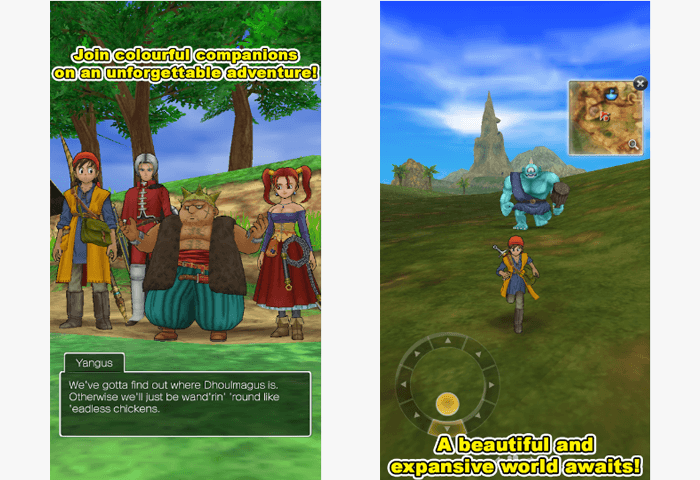 Your company is a knight Angelo, a naughty guy Jangus and a magician Jessica. Together, you'll set off on an incredible journey. Can't wait to start? There is no need to wait!
Downloads: 50 000 +
Customers rating:

(4.5 / 5)

13. Dungeon Hunter 5
Dungeon Hunter 5 is an amazing action-RPG game with high-quality graphics and easy controls. The game looks great – it is beautiful, well-developed, just fine. It invites you to join a million army of bounty hunters to fight monsters, flying beasts, devil minions, and other ominous creatures. Why a million army? Because Dungeon Hunter is the most popular hack n' slash game. The number of downloads is truly mad! And we think this is an indicator of quality.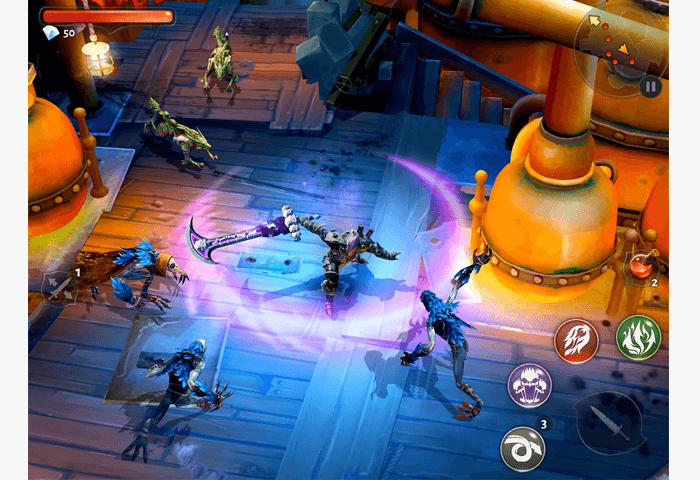 The game gives you a lot of opportunities – as usual, you got to train heroes and unlock their powers in order to battle enemies with confidence; then, of course, the heroes need a place to rest, so it is your responsibility to build a stronghold or a fortress for them; the most important and the most exciting part is wars and battles when you gotta stand on two feet to defeat the evil. You can make your friends join you, which will make the game even more fun.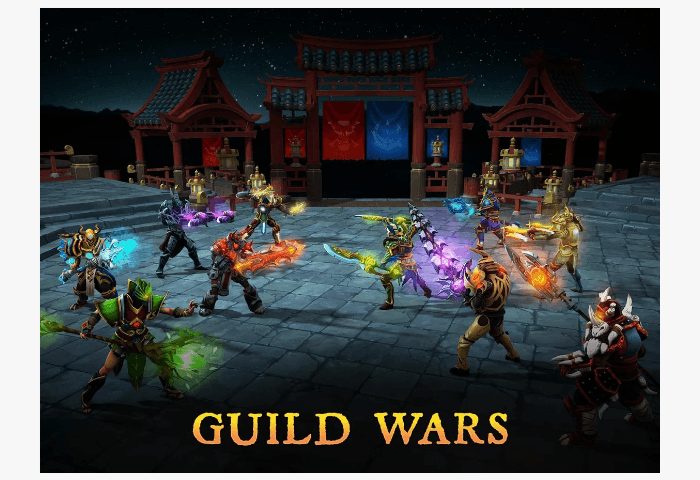 Whether to get this game or not is your choice! Just remember, the rise of darkness in a dungeon world is always a great chance for hunters to reveal their forces. Some fight for good. Some fight for gold. What are you going to be like?
Downloads: 10 000 000 +
Customers rating:

(4.2 / 5)

14. RPG Toram Online
Toram Online in one more popular RPG. But, unlike the previous one, it reminds more of a simulation game rather than action, although there are elements of both.
The game has a girlish or kind of anime vibe, like, for example, you can create your heroes and dress them up as you like – there are 50 billion dress patterns! (Now, come on, this gotta be an exaggeration!) Other signs of simulation in this game are the ability to create your original land and the ability to raize captured pets on this land. How cool is this?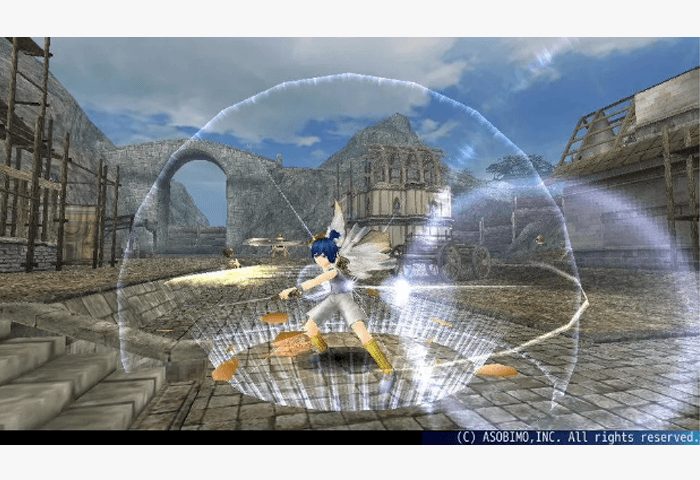 There are battles, of course. By the way, you can hire other players' heroes in order to fight for you. There's a multiplayer mode as well. So, what is this all about? Well, I'll tell ya. The story goes like this: after some mysterious cataclysm, the gods joined the grounds (doesn't it sound familiar?).
All the nations were destroyed. Like there are no Chinese, Russians or Americans anymore. All the people became divided into 4 groups. On your journey through this post-apocalyptic land, you'll meet different characters, landscapes, and adventures that will help you figure everything out.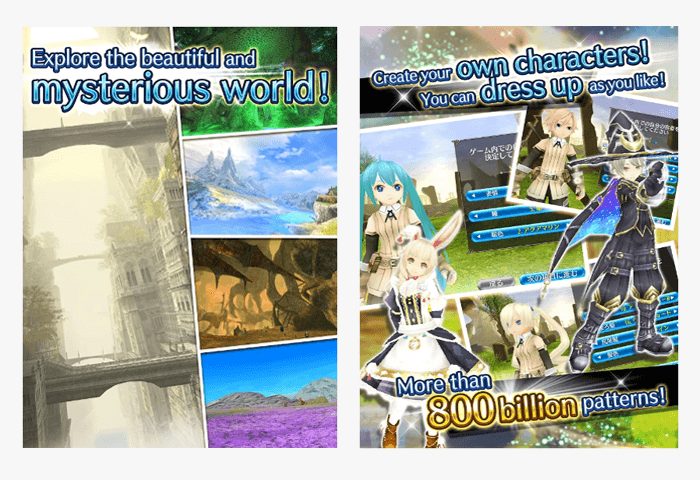 Doesn't it all sound exciting? Well, for us, it surely does! Let yourself explore this wonderful beautiful 3D world. All you need is to tap 'install' on the Google Play store!
Downloads: 5 000 000 +
Customers rating:

(4.5 / 5)

15. Exiled Kingdoms RPG
Exiled Kingdoms is a cool classic action-RPG game that allows you to roam freely through a wild environment of the game's world. Don't make conclusions early though! There are missions that rid your path of the adjective 'aimless'. In fact, there is a good story behind the gameplay.
It turns out that your stay on a strange island that reminds of the Dark Ages is not a coincidence. There was a cataclysm that killed most of the humans. The only survivors are those who managed to sail away on this very island, the conditions of which are hardly adequate for living.
As a result, there appeared 4 exiled kingdoms that are in a constant state of war between each other. You are not interested in all this bullshit. Your only goal is to survive and get as much gold as you can. Suddenly, you find out that you've got an inheritance, so you decide to chase it.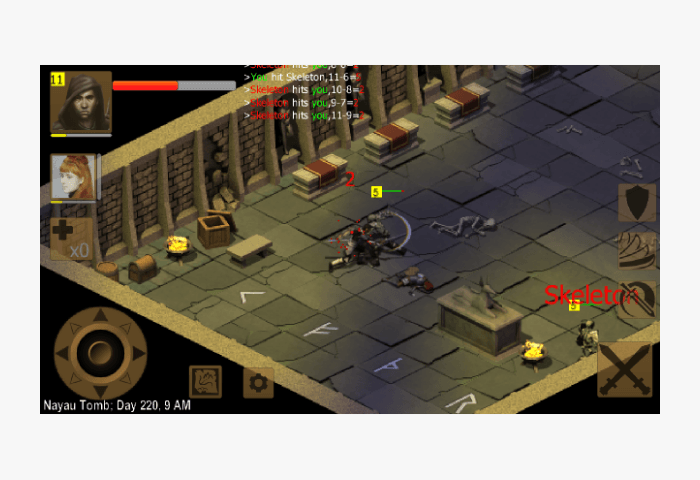 While chasing it, you are going through missions and choosing between different options of how to continue your journey. Most of the time you find yourself in a dungeon crawl, trying to escape traps and looking for secret doors. There is just one character. You can develop him, choose adequate weapons for him to fight with, and so on.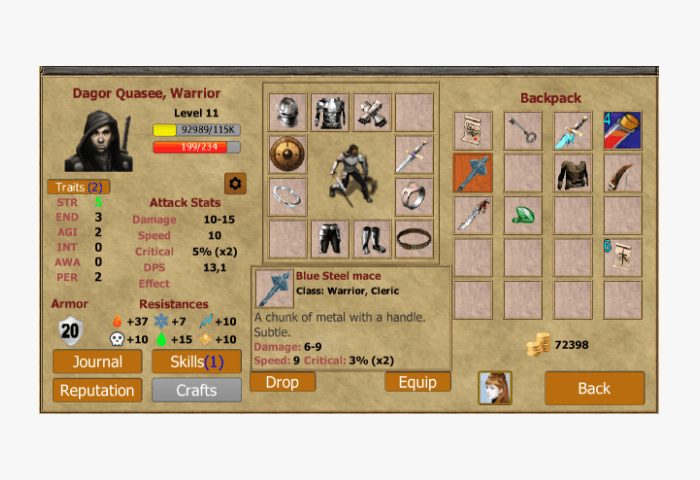 Ominous music adds up to your experience! Download the game now and get through this dangerous adventure!
Downloads: 500 000 +
Customers rating:

(4.6 / 5)

16. Star Wars: Knights of the Old Republic
NOT FREE. This Star Wars RPG is an identical twin of its PC version. That's why the size of the game's package is quite big. Well, most people know what the Star Wars series is about. In this particular part, you'll find yourself 4000 years before the battle of Jedi Knights and ruthless Sith. You've gotta choose: whether to save the republic by mastering the awesome power that you have or to join the dark side. Everything's up to you!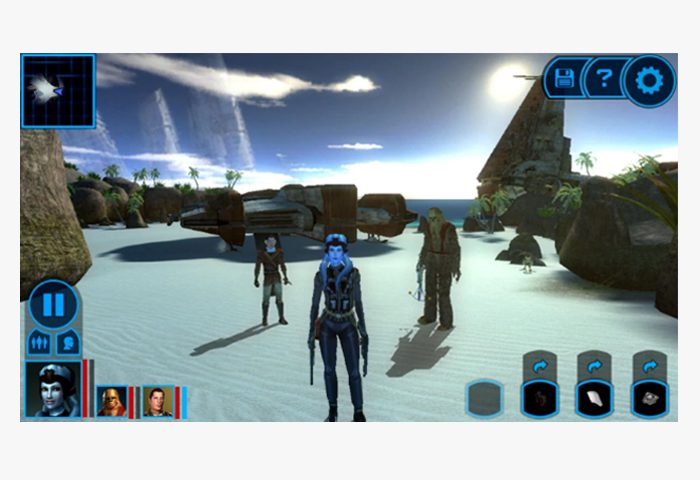 The game allows you to visit famous locations of the series, such as Tatooine. You'll also choose one of the 9 main characters to play with. And, as for me, the coolest part is that you'll be able to fly through galaxies on your starship and visit 8 different worlds! In a nutshell, there are lots of elements of Star Wars you're gonna deal with.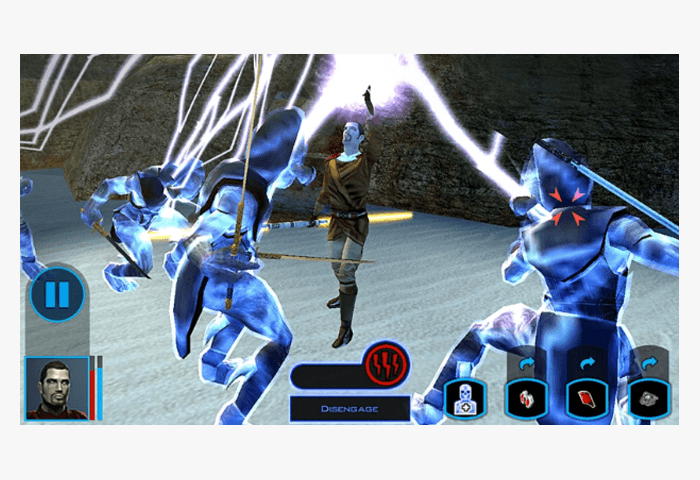 So, if you are an old or, maybe, a new fan of the Star Wars series, get this amazing RPG now to experience that fantastic atmosphere!
Downloads: 100 000 +
Customers rating:

(4.5 / 5)

17. The World Ends with You
NOT FREE. The World Ends with You is an exciting name for a game. What's behind it? The game is kind of an urban myth. A boy whose name is Neku wakes up in some crowded street of Tokio – a city of lots of styles and attitudes, not knowing what the hell is going on. Then he receives a message and this is how it all begins!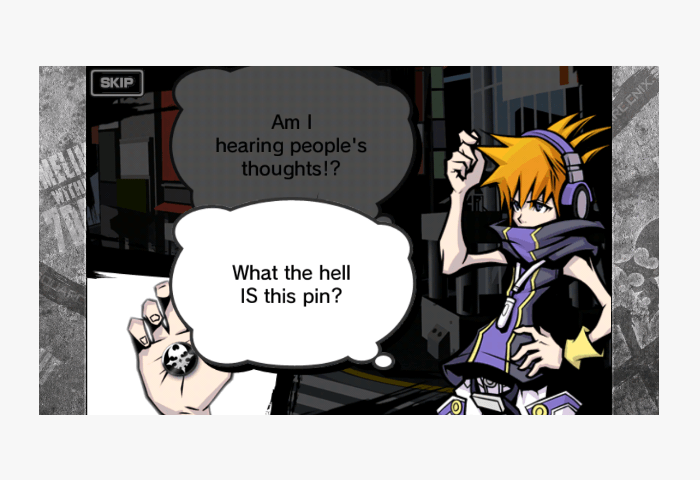 It turns out that the boy has psychic superpowers, and now it is time for him to join battles. There is an addictive combat system, which you'll most definitely enjoy! Besides, the game has about 60 songs as soundtracks and gorgeous HD art.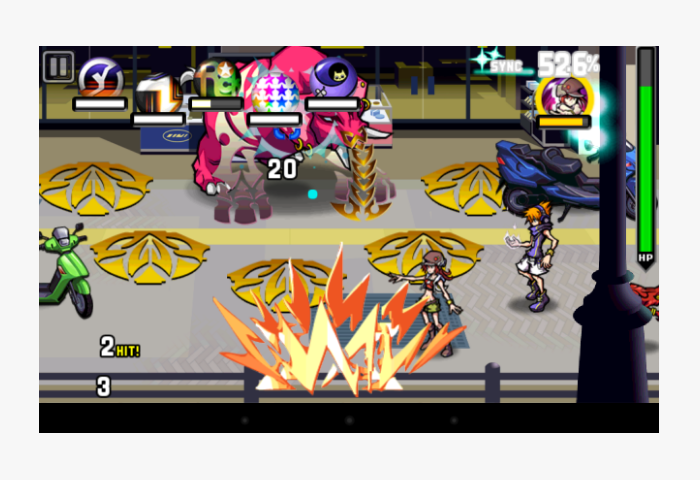 So, if you like the idea, get the game and start playing right now! There are lots of quests and battles waiting for you. Just beware that the app hasn't been updated since 2015. For some, it might be a problem.
Downloads: 10 000 +
Customers rating:

(4.5 / 5)

18. Chaos Rings 3
EXPENSIVE ONE. Chaos Rings is the fourth game in the Chaos Rings series. It has cool anime-styles high-quality graphics. The story goes like this: all the travelers and explorers around the world want to find the blue star – a place where all of your dreams come true, a place of wonders, unexplored lands, and… monsters!
The first destination everyone needs to reach in order to look for the Blue Star is the floating continent New Paleo. This is where you live with your sister. One day, something calls you and you decide to go to search for the planet Marble Blue!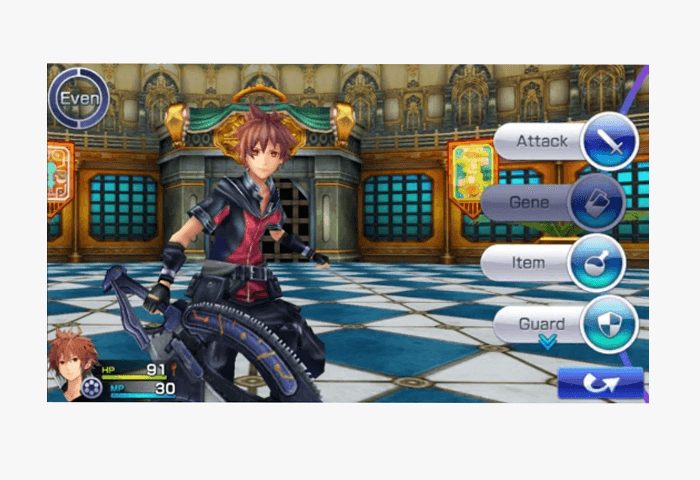 There is no doubt, you're gonna get through some marvelous adventures, fight monsters on your way and do whatever is necessary in order to see your dreams come true.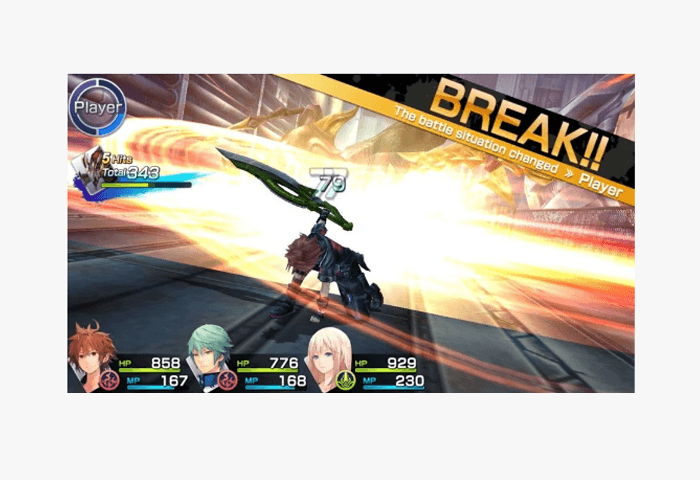 All in all, another wonderful game with a nice story behind it! The game hasn't been updated since 2016, but it is not a big deal. Get Chaos Rings 3 now and dare to follow your heart!
Downloads: 10 000 +
Customers rating:

(4.5 / 5)

19. Crashlands
NOT FREE. But so cool! Crashlands is an amazing adventurous RPG in which you unintentionally land on an alien planet. So, what are you gonna do now? Everything's so strange and wild! Well, surely, you're gonna find ways of how to survive – build a house, make friends, uncover secrets, craft stuff. There are about 500 items to craft.
All of that is somehow intertwined with a storyline of world domination. Some freaks decided they want to rule the world. And you are stuck on your little piece of land and cannot wait to discover the foreign planet to the full.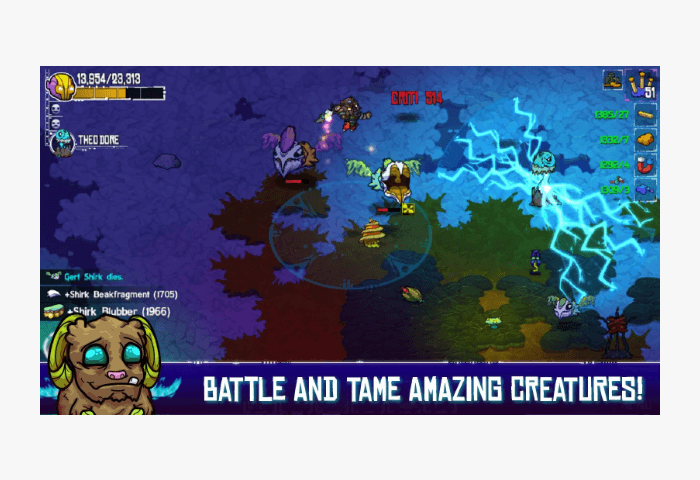 It turns out that the planet is not so unfriendly. At least, you can tame creatures who could live with you and help you. Like in any other RPG, battles are an inalienable part of the game. So is improving the qualities of your character.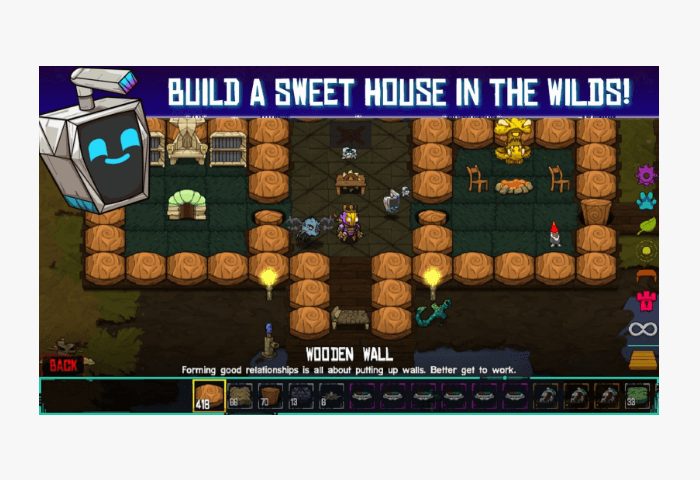 A huge number of quests is awaiting you! Get the game and immerse yourself in this fantastic extraterrestrial environment!
Downloads: 100 000 +
Customers rating:

(4.8 / 5)

20. 7 Mages
7 Mages is an RPG based on plots of two famous 20th-century movies – 'The Magnificent Seven' and 'Seven Samurai'. And there are books about seven heroes as well. The file of the game is enormous, so you might wanna use Wi-Fi to download it. Anyways, 7 Mages are characters with special skills that were hired by peasants of Roven island to protect their homes and their crops.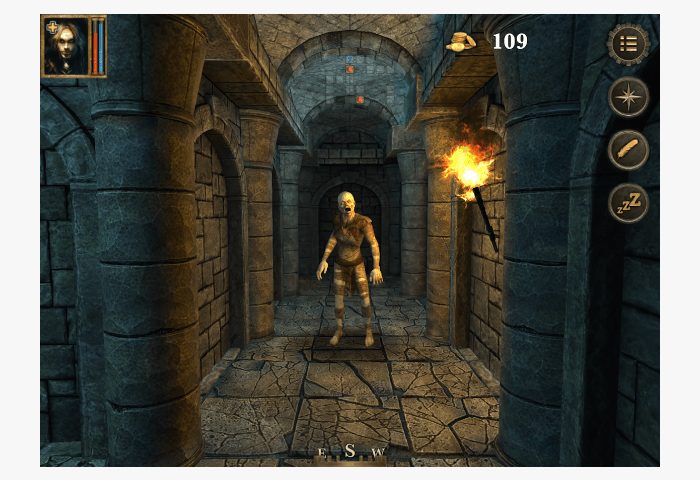 On your journey through the island, you're gonna face 14 marvelous environments like gloomy crypts, icy mountain pass, insides of a dead dragon and so on. You'll encounter 30 types of enemies and you'll use 60 different spells to ease your struggle. Every level challenges you with a new original puzzle, so be sure to resolve them all!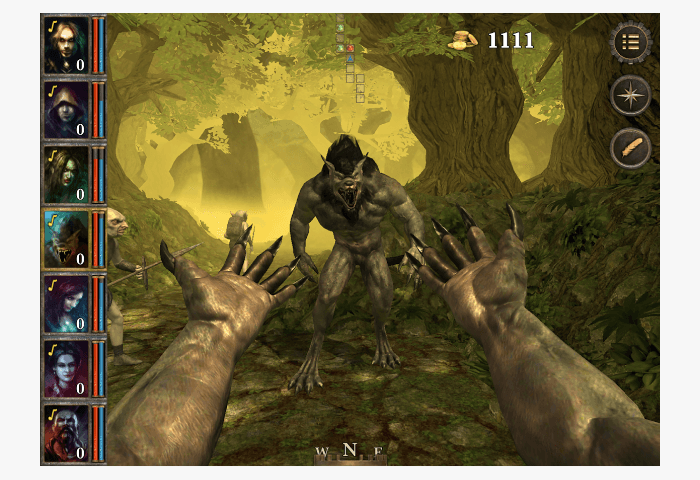 Download the game and enjoy its enigmatic atmosphere and challenging quests!
Downloads: 50 000 +
Customers rating:

(4.2 / 5)

21. Guild of Heroes
Guild of Heroes is one more medieval style RPG. This one has been updated quite recently, so you can be sure everything is up-to-date in this game (mind the date of this article).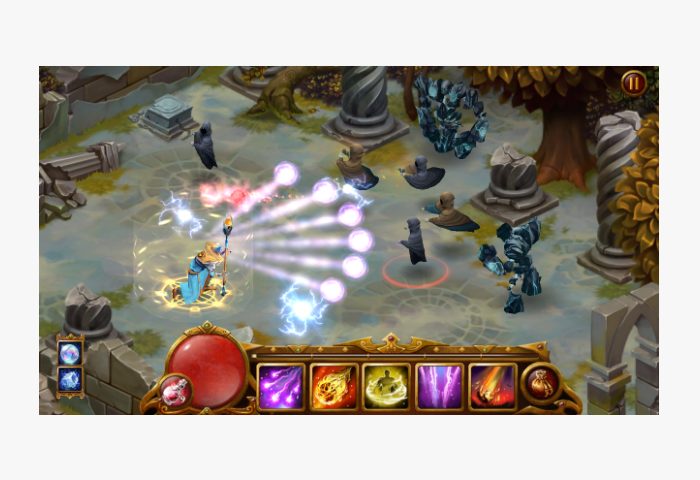 Guild of Heroes offers you to explore a fantastic world inhabited by magic creatures. On your way through the gameplay, you'll encounter monsters, dragons, dwarves, elves, and many others. There are 4 kinds of characters – conjurers, witches, archers, and templars. Using them, you can battle bosses, enemies, and even other players.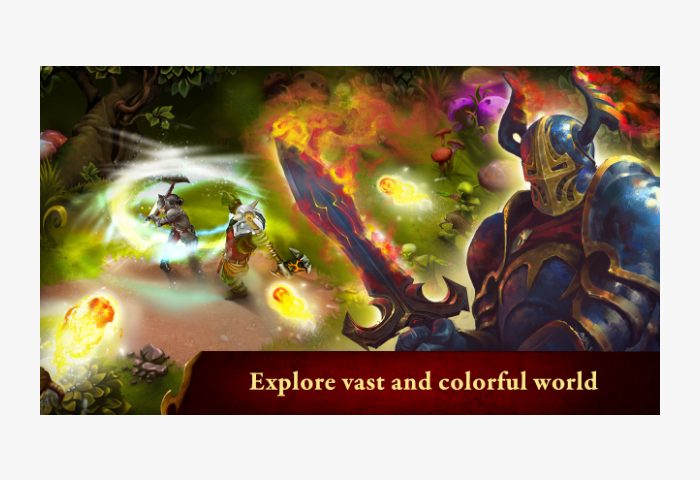 If you are looking for a good modern RPG that's gonna transfer you to the Middle Ages, this one is a good choice!
Downloads: 1 000 000 +
Customers rating:

(4.5 / 5)

22. Banner Saga 2
NOT FREE. Banner Saga is a beautiful award-winning RPG, available on several platforms. The game is based on true myths (if there is such an expression, you know) about Vikings. Your goal is to command a Viking clan, leading it through hostile places. Hone your leadership skills, manage your resources wisely, and be precise in battles.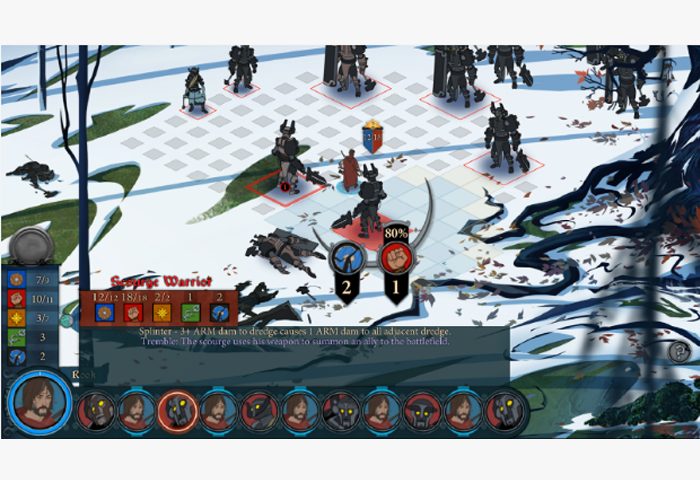 Banner Saga allows you to improve characters and make choices that affect the gameplay in an unexpected way. If you are in love with stories about knights and crusades, buy this one!
Downloads: 5 000 +
Customers rating:

(4.1 / 5)

23. Demon's Rise 2
NOT FREE. Demon's Rise 2 is not about heroes. Well, there are heroes, but… you are on the other side. Yeah, this time you're gonna be the leader of the dark forces – barbarians, demons, beasts – who bring chaos and destroy everything around. Upon the whole, there are 19 classes of characters to choose from.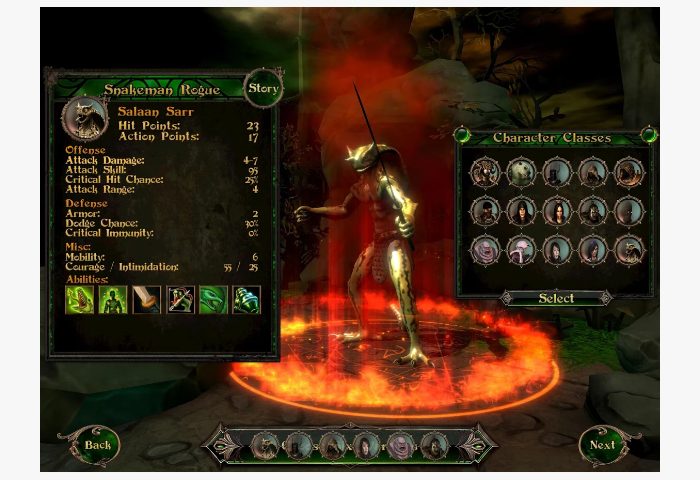 You're gonna battle your enemies in a place called Tarren. Tarren is what remained of a broken empire. Now it is just a bunch of shuttered kingdoms and you are the one who prevents this instability from coming to an end. The war is always good for someone – someone who is smart enough and heinous enough to get benefits from it. You can be involved in campaigns, make difficult strategic choices, and be engaged in lots of other exciting activities.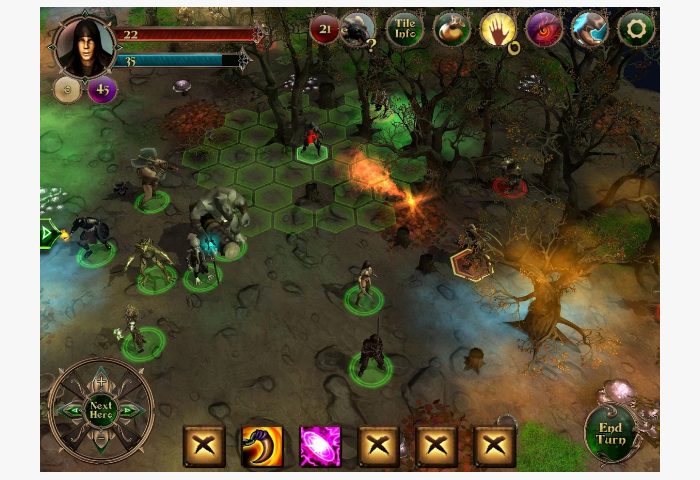 So, if you prefer to be a bad guy or just like high-quality strategies/RPG, download this one!
Downloads: 10 000 +
Customers rating:

(4.3 / 5)

24. Arcane Quest 3
Arcane Quest 3 is one more game in which the dark forces have come to power. The realm is in danger, and you have no choice but to use your magical skills to save your people and restore the peace. You can play as one of 10 heroes. There are about 150 pieces of equipment to make your character truly unique.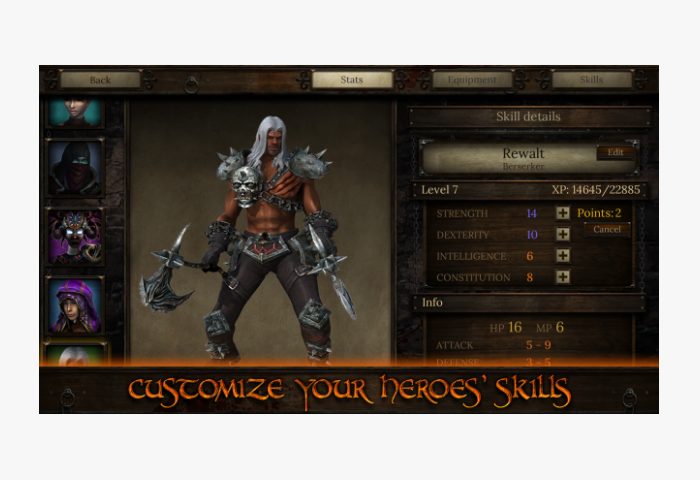 Of course, there are bosses, nasty enemies, and other cool and challenging adventures to get through. What's more, you can create your own quests to astonish other players. You can also play with others in order to get through special multiplayer quests.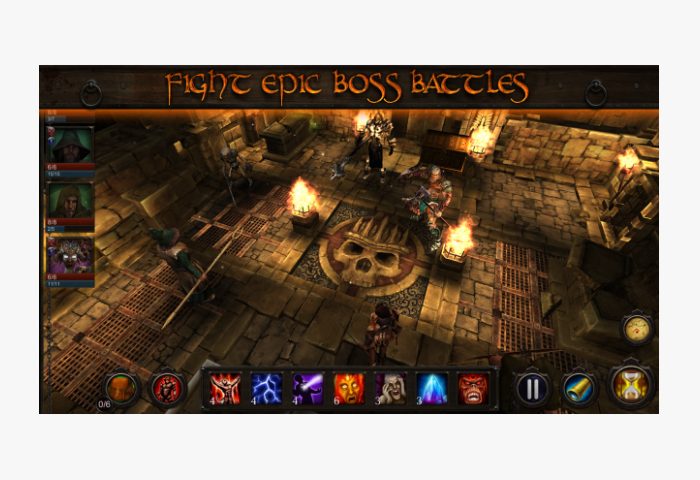 Get this nice RPG, adventure, strategy game, and start practicing your magical skills right now!
Downloads: 100 000 +
Customers rating:

(4.5 / 5)

25. Fire Emblem Heroes
The Fire Emblem series is already 25 years old. This new part created by Nintendo is a moderated and improved continuation of the series. It features the story that has over 400 stages and new ones are added quite frequently! This is an on-the-go game with all the advantages that are associated with such type of games.
A lot of interesting and unique characters are scattered all across the game's universe. Summon them, develop their skills, buy equipment for them in order to win your battles with ease!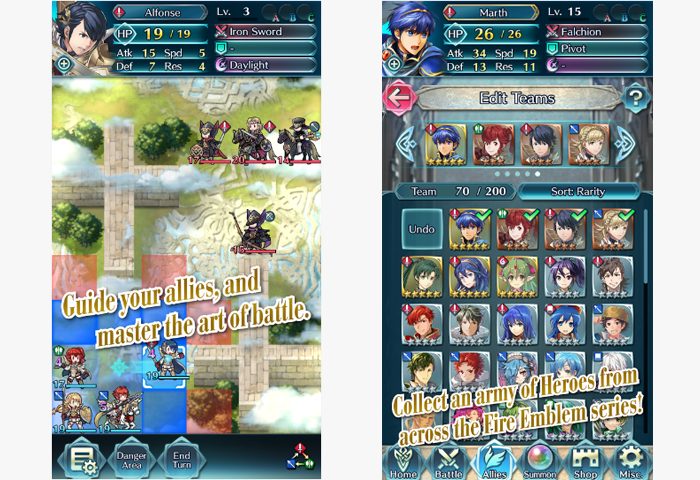 This is a good one to try out. If you are looking for a good game with lots of levels to play on the go, you have found one!
Downloads: 5 000 000 +
Customers rating:

(4.6 / 5)

26. Planescape: Torment Enhanced Edition
NOT FREE. Planescape is a game that will guide through a bizarre world of a city Sigil surrounded by planes. You'll fight aliens, read profound words, engage in dialogues, and a lot more. The game is of really high quality – there is an original soundtrack, human voices used to voice characters, gloomy atmosphere created by elaborated pictures.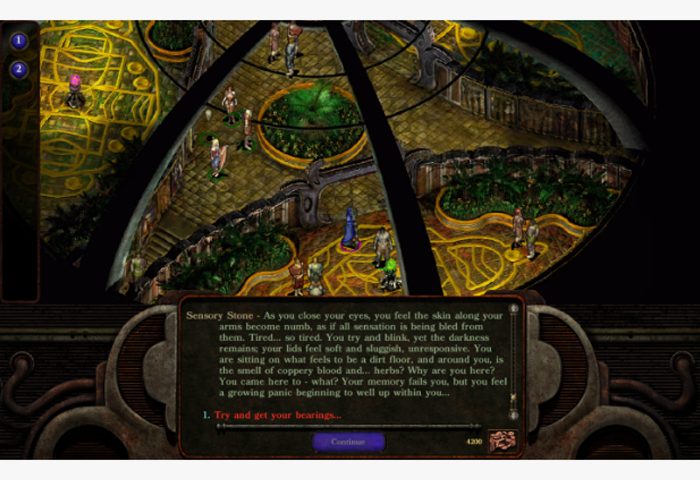 The original version of the game was created back in 1999. Since then, the game gained lots of fans, and now you can play it on phones and tablets. Its unique story will fire your imagination!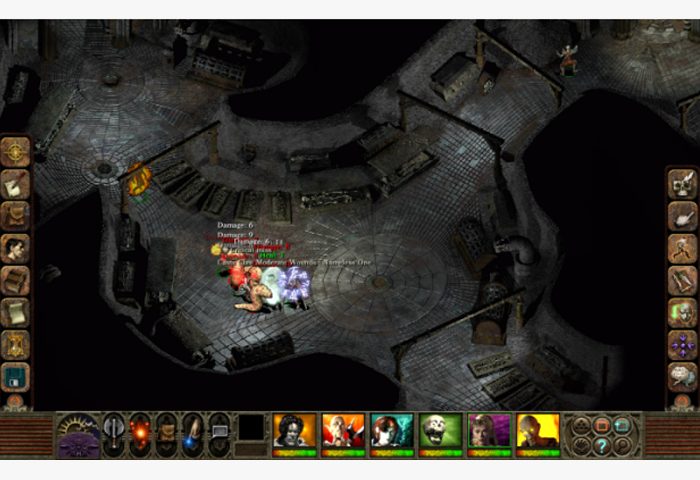 The plot of Planescape: Torment is really special. There is no need to tell all the details though – get the game and explore them yourself!
Downloads: 10 000 +
Customers rating:

(4.3 / 5)

27. Like A Boss
Most RPGs are all about heroes! But have you ever wondered what it is like to be a boss? I mean not in a real-life (now, who hasn't wondered that?), but in a virtual fantasy world. Now you've got a chance to find it out! Like A Boss is a game, in which you have to protect your territory and your loot from adventurers.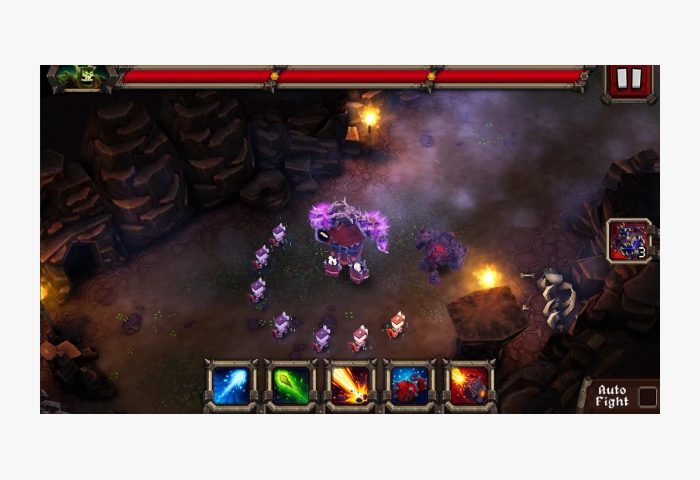 Not only that. You can also hire other bosses to fight for you, create monsters to stop restless heroes, and craft weapons and armor to get stronger yourself.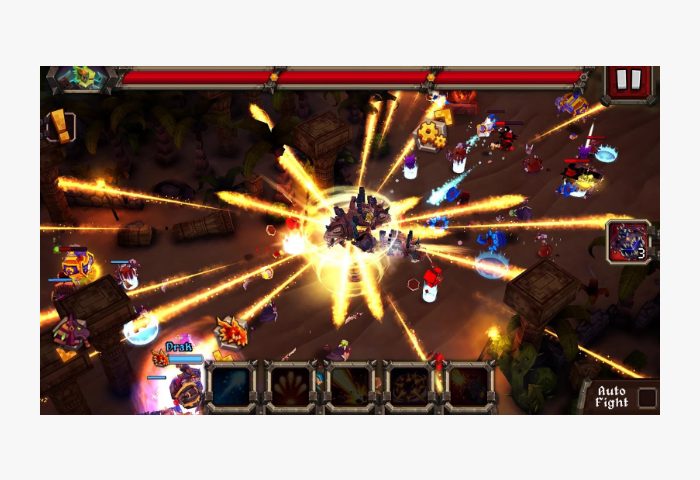 Get the game right now and become the ultimate boss who scares everything that comes close!
Downloads: 500 000 +
Customers rating:

(4.4 / 5)

28. King of Dragon Pass
NOT FREE. But here, once again, you pay for quality. King of Dragon Pass is a text-based RPG, where you got to lead your clan, sign diplomatic agreements with other clans, and accomplish other missions that are relatable to the times of clans. The story is unique and full of strategic freedom – as they say, it is all about choice and control.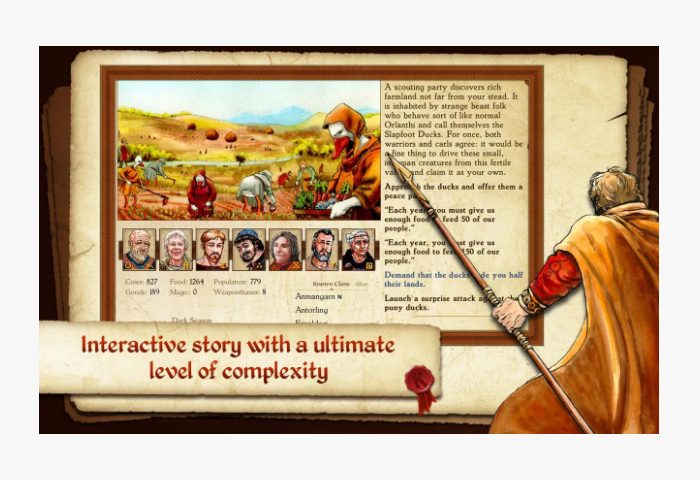 The app is highly elaborated – it uses hand-painted pictures and other impressive stuff. There are 600 interactive scenes, all connected with mythology, conflict, and community.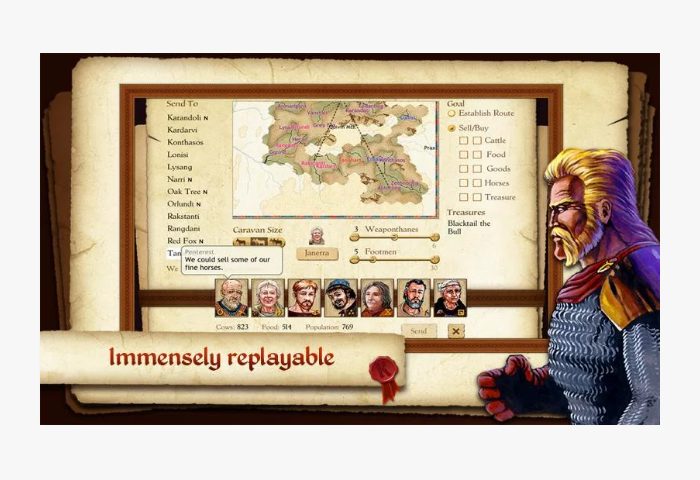 All in all, if you like reading as well as playing, and strategy is what impresses you, then this game is made for you! Get it now and enjoy!
Downloads: 10 000 +
Customers rating:

(4.5 / 5)

29. Inotia 4
Inotia is a classic action-RPG. The game gives you an opportunity to battle orcs, goblins, and other nasty creatures. You can choose from 6 classes of heroes, develop 90 types of their skills, and travel through 400 map-locations, including deserts, forests, dungeons, and so on.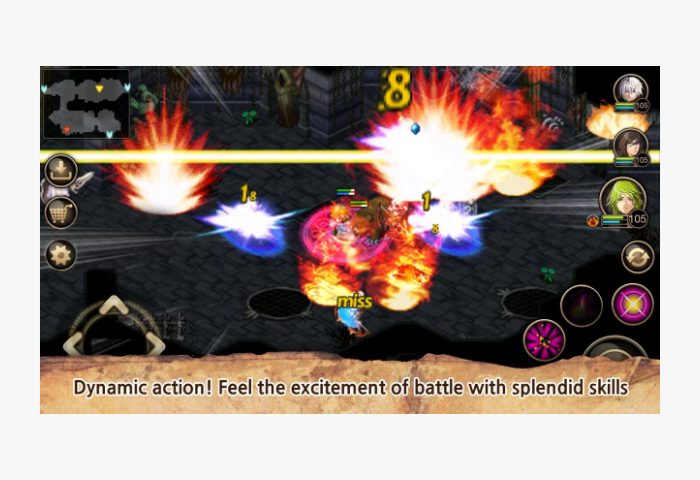 The game has a lot of levels and special quests. It is almost impossible to get through all of that. But you can try. 🙂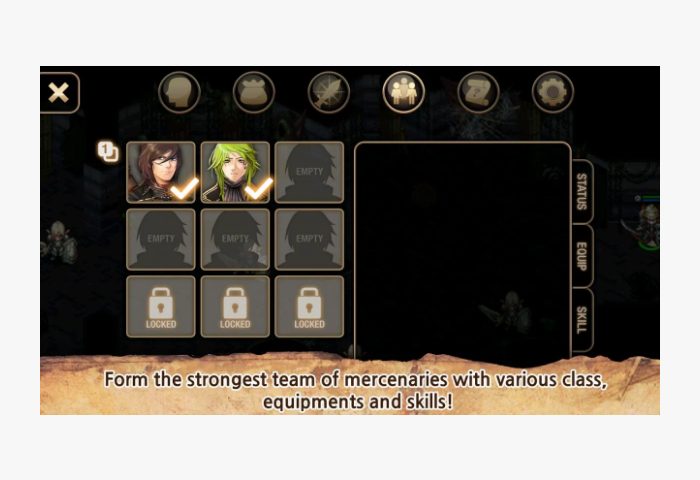 So, just one more great RPG series for you to check out!
Downloads: 5 000 000 +
Customers rating:

(4.6 / 5)

30. Doom and Destiny Advanced
NOT FREE. But if you're lucky, you can get it with a nice discount at a very cheap price. Doom and Destiny Advanced is an improved version of Doom & Destiny. If you're not familiar with the original game, it's alright. The game is full of adventures! Go through one quest at a time, explore over 500 locations, uncover about 100 secrets, and, of course, defeat evil anti-heroes.
You can choose one of 15 types of heroes, develop them and all that stuff. The gameplay lasts for about 30 hours! So, be sure there are enough challenges for you to overcome.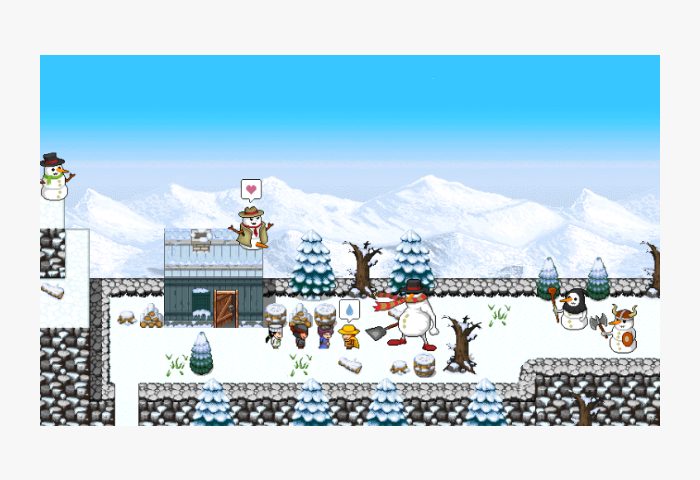 And, as you probably have noticed, all of that is introduced in a very nice way – with cool modern graphics. Can't wait to start playing? Then no more words!
Downloads: 10 000 +
Customers rating:

(4.7 / 5)

31. Pixel Dungeon
Pixel Dungeon is a traditional pixel-art RPG. The game is simple in terms of graphics but can be quite difficult in terms of gameplay. Well, you'll die very often – that's for sure!
After selecting a hero, you're gonna go through a dungeon world, collect different items, and fight monsters. All of that with one purpose – to find the ultimate artifact of the game called Amulet of Yendon.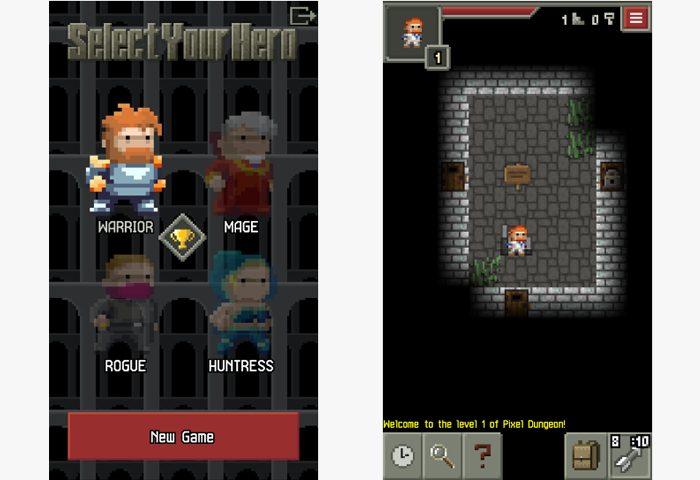 If you're not a fan of complex graphics-lots of details types of games or just want something simple, this is one of the best choices!
Downloads: 5 000 000 +
Customers rating:

(4.2 / 5)

32. RPG Dragon Lapis
One more pixel graphics RPG at your service. Dragon Lapis is a cool retro-style game, based on a story about two dragons – a gold one and a silver one – that were fighting against each other and then were sealed in human form by some slick hero. You are none of those characters. You are a descendant of that hero. You are the one who gathered a team of 4 people in order to save the world!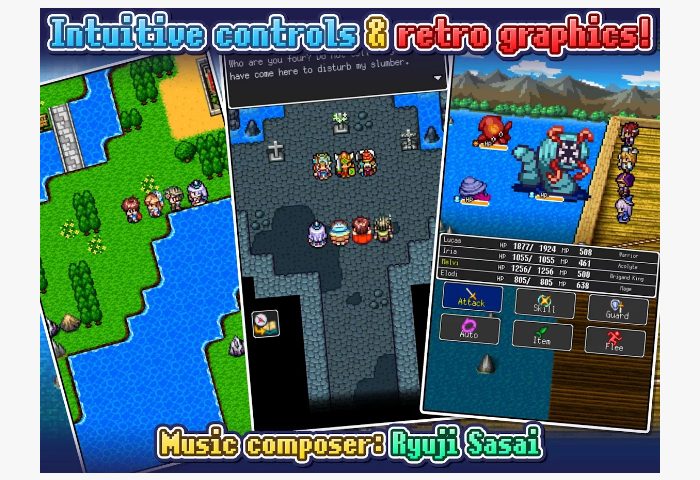 The gameplay consists of battles, mastering jobs, quests, subquests, and a lot more! Give this one a try – it is very engaging.
Downloads: 100 000 +
Customers rating:

(4.6 / 5)

You may also like: 25 Best offline shooting games for Android
33. AnimA ARPG
AnimA is an original and quite fascinating RPG for Android from the Exilium Games developers, which will allow us to wander around the creepy world of fantasy with a bow, sword, or magic staff.
The game has an interesting design of very spacious locations, high-quality graphic design in full 3D, excellent animation, and modest sound.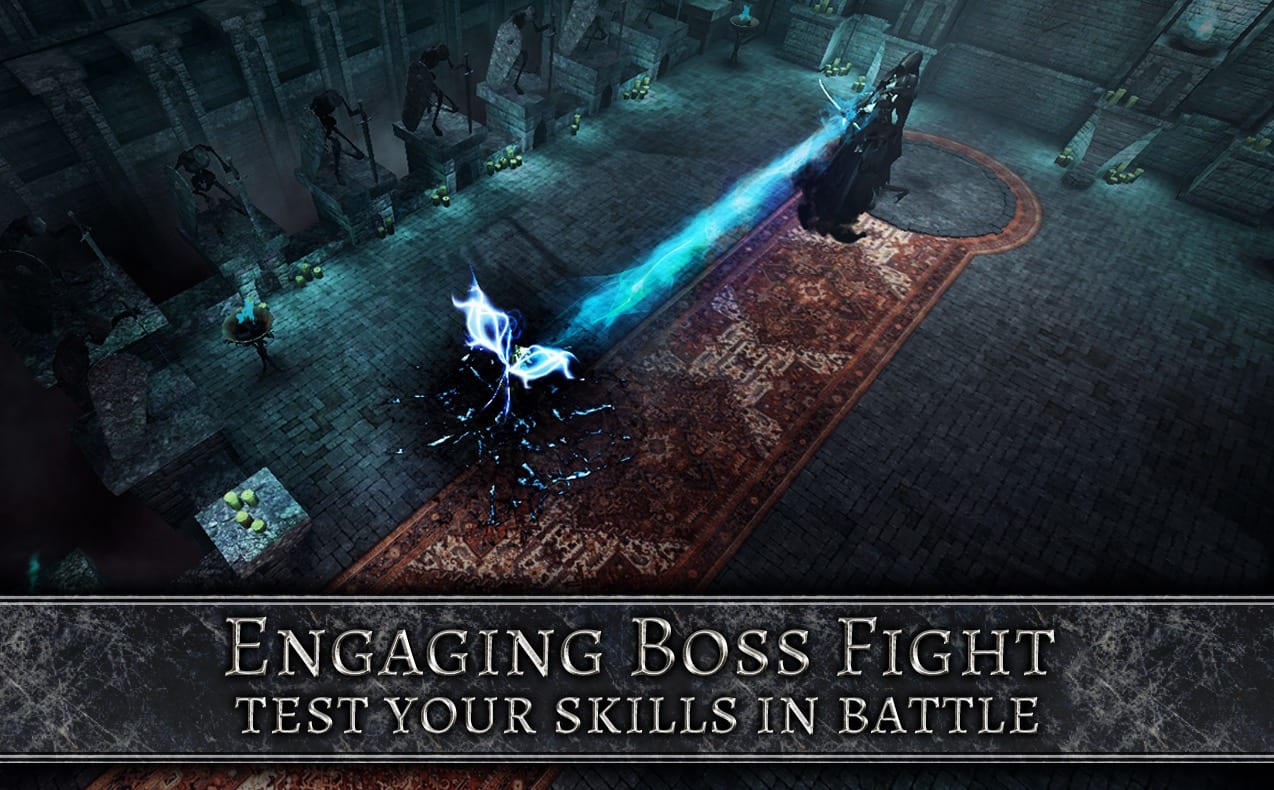 You will control the hero and explore dungeons teeming with monsters. Start the game by choosing one hero from three available classes: warrior, magician, or archer.
As you pass the game, you will have to pump up your hero, add new skills and techniques, as well as action buttons.
As in most similar games, in AnimA ARPG your character will start from the bottom: on the first levels with low-quality equipment. When you enter the dungeon and kill the dead and monsters, you will earn coins, weapons, armor, and other experience. Each time you will be able to improve the statistics of your character and gain new skills, so to advance in the game you will need to kill enemies.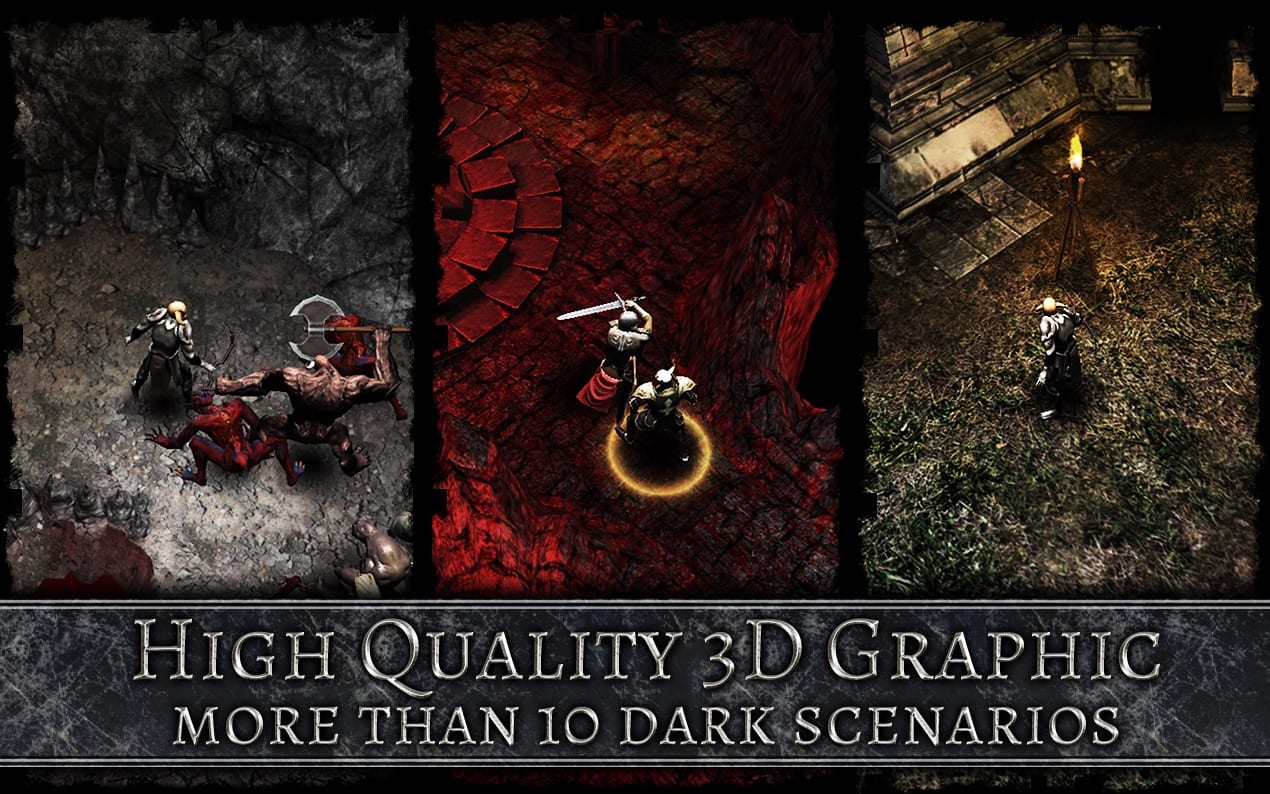 AnimA ARPG is a great 3D action and RPG, which is a Diablo-style game for Android devices. In addition to all this game has excellent graphics and a variety of complexities, so it will please players of any level.
Downloads: 1 000 000 +
Customers rating:

(4.4 / 5)

That was too many awesome RPGs for one article! Do you know more? Share your favorite role-playing game in the comments section below. Have fun while playing and, as always, be savvy in choosing apps!