Hiiker: Long-Distance Hiking Trails app is the ideal way to plan your trip! You will be surprised but it has the largest collection of multi-day hiking trails on the planet! The app contains over 290 multi-day offline maps in 31 countries around the world. Sounds great, does not it?
You may also like: 5 Best Android Apps to Catch a Cheater
Do not think about the route, they are fully planned. You just need to choose the most suitable for you. You can filter through of huge list of trails. The routes are completely different and suitable for people of different ages, physical fitness, and interests.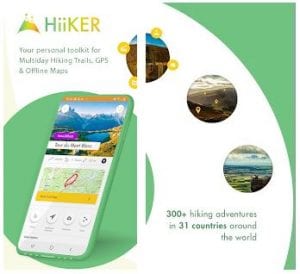 You only have to make a choice as for the rest, the app contains absolutely everything to make your hike a success. The app is very convenient to use. Very detailed maps are offered, they have 6 top-quality map-layers to display what you need. It can show you the exact place where the trail starts.
Such a feature will help you to plan how to get to the trailhead. During the route to not get tired, the app will show the best places to stay. The app is so detailed that it will even show the nearest medical facilities and pharmacies, drug stores.
All route information you can always check without internet access since the app works with offline maps too. One great feature is that you will know the exact time of how long your hike will last for each day on the trail. The app plans time for you!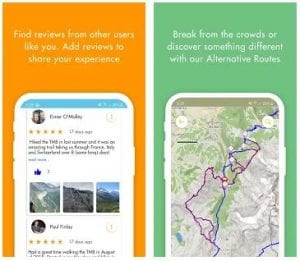 You can always see the reviews and photos of other users to choose the best trail for you if you have any questions or doubts, And you also can become an Unlimited Hiiker.
You may also like: 9 Best Android Apps to Change Hair Color
You will have full 24-hour responsive app support, unlimited access to all trails, detailed data about hundreds of amenities and accommodations, and alternative routes to see more. Enjoy all the features and capabilities! You will definitely not regret downloading it!