The theme of our today's top is retro games which have remained popular, even despite their advanced age. Some developers create games so successfully that their game creations delight players for more than a decade. The case, as you guessed, not in the graphics, but how exciting these projects are.
Saying "the best" we are really talking about the best. Looking to the side of the classics, we tried to focus on games, which are very cool and relevant to play right now. There are creations in the industry that are not subject to time and they can deliver a lot of fun even today, despite the outdated graphics and interface. Those of them which haven't got such qualities did not get here …
You may also like: 11 Best Monopoly game apps for Android
Sonic the Hedgehog™ Classic
The company Sega, known, perhaps, to everyone, has launched the service Sega Forever, which allows you to play in the famous retro games of this developer on devices running Android free of charge.
Rules. Sonic the Hedgehog – the game that is not new. For the first time, SEGA gives you a chance to play it without a plastic joystick in your hand. There are minimal differences from the original game. This is an opportunity to play for other heroes (Hedgehog's friends): Tails and Knuckles.
Race with one of the heroes through seven classics levels. Run and turn through the huge loops, collect the rings and defeat the enemies in your mission to save the world from the evil doctor Eggman. There is a new game mode for a time and a higher frame rate than for SEGA. Therefore, visually the game looks a little better.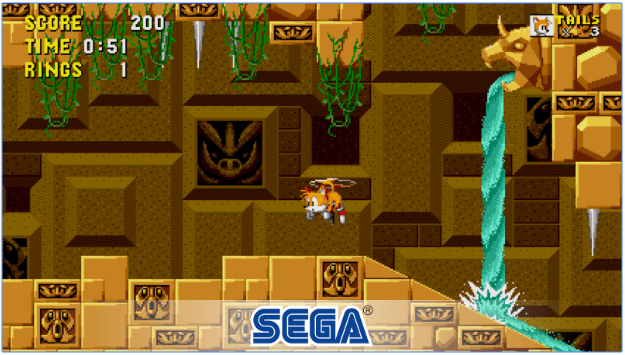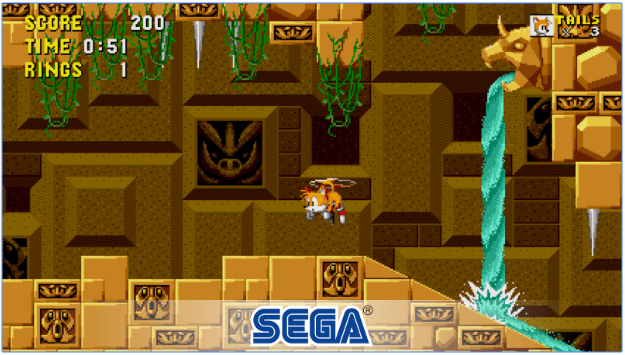 It's worth saying that if you've never had to deal with this game – maybe you should not download it. Sonic Hedgehog for Android is designed, rather, for those who are nostalgic for childhood and adolescence. The rest will not be struck by outdated graphics, 16-bit original soundtrack, and long-forgotten gameplay.
Those who have long ago thrown out their SEGA, this game will be incredibly interesting. In addition, if you are the lucky owner of the tablet on Android, you have the opportunity to play Sonic the Hedgehog with the joystick connected via the micro-USB connector.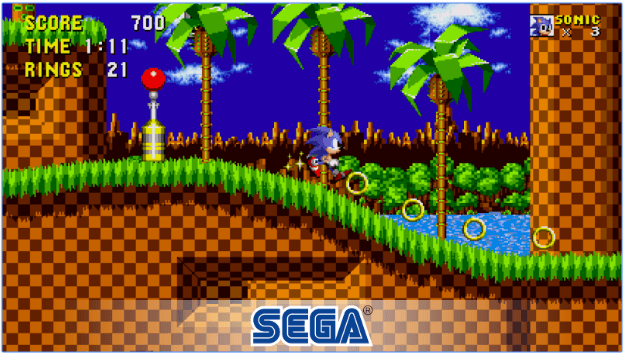 Conclusion. The game will be interesting, primarily to those who have already played it at the end of the last century. If you have never had to spend hours and days squeezing "running ahead" on the joystick – try and feel the atmosphere of the distant 90's.
Downloads: 10 000 000 +
Customers rating:

(4.4 / 5)
Super Mario Run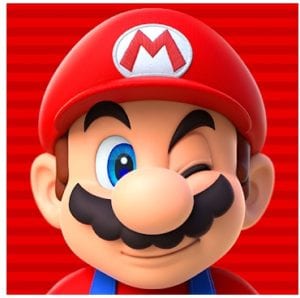 Wonderful game on Android! Namely – Super Mario Run. It's an easily recognizable game from the '90s about cheerful Italian plumber wrapped in a new bright wrapper.
What's Mario's cool about? We don't need to tell it to those who have touched popular series at least once. It doesn't matter if it was done with an eight-bit Dendy, a sixteen-bit Sega, or a modern laptop.
Super Mario Run on Android brings the player back to the roots of the saga, which is now available in a new format. Our character is still racing to meet the Princess through hordes of monsters, a pile of obstacles, and plenty of gutters.
The player expects bright levels, decorated in the style of this native video game from childhood. Run through green meadows and dark dungeons, through old abandoned castles and arid deserts. Coins and bonuses in the form of familiar mushrooms scattered all over the fairytale world await you on your way to your destination.
What's new in the classic game
Not only a new approach to graphics, but the gameplay itself has also been updated. Now you can try your hand both as Mario himself and as other no less interesting and cute characters.
Also, Super Mario Run on Android is a bunch of exciting new modes that will help you not get bored after several hours of the game: Remix 10, World Tour, Toad Rally, Kingdom Building.
Try your hand in all modes! Super Mario Run awaits daredevils and classic lovers. Get into the world of the familiar mustache plumber with a red hat!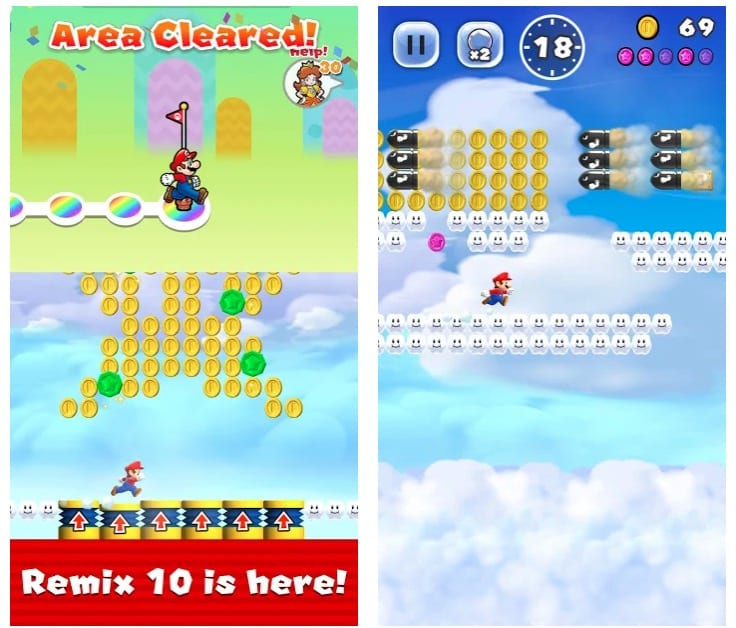 Downloads: 100 000 000 +
Customers rating:

(3.6 / 5)
PAC-MAN 256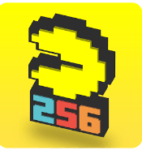 Probably, many will agree that Pac-Man is the most recognizable computer game. Now you can try this game on your Android.
Rules. The gameplay has been slightly changed, although it retained its unique features, uncomplicated gameplay, and due dynamics. Now the movement is carried out along an endless maze – a yellow, cheerful hero, still full of optimism and faith in the best outcome, moving along the intricate routes of location, collecting white dots on its way.
Also, Pakman's worst enemies have not disappeared anywhere: clever and agile ghosts with the names Blinky, Pinky, Inka, and Clyde control the territory in order to hack all our undertakings in the bud.
And to ensure that the gameplay does not seem boring and of the same type, the developers have implemented a whole arsenal of reinforcements that are opened in turn and, among other things, can be improved up to 8 times.
Here we have a powerful and burning laser, freezing of opponents, the giant Pacman, bombs, a tornado, and a whole bunch of all the cool stuff. Also, if you manage to break 256 points in a row without interruption, you will get a nice bonus in the form of destroying all enemies in the zone of visibility.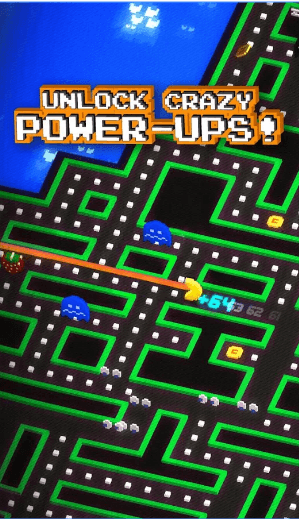 Pac-Man 256 can be played free of charge, but there are coins that are actively sold and needed to improve the amplification. Nevertheless, the game has quite a lot of alternative sources of earning coins: they can be selected at locations during the game process, you can also do special tasks and watch ads.
Downloads: 10 000 000 +
Customers rating:

(4.4 / 5)
Minecraft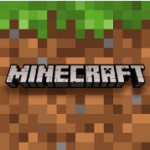 Among the huge number of old games for Android we sometimes skip pretty interesting and unusual games. Minecraft for Android is one if such games. It is an original sandbox from cubes.
Rules and special features of the game. Minecraft is a kind of game in which the player builds his world from cubes of various kinds. It can be compared to a sandbox, where we build our house from improvised materials. At your service, there are several types of materials, as well as all kinds of construction stuff.
There are several game modes in Minecraft on Android. Creative, in which you just build your world. And the survival mode in which you build a dwelling, get food, and even defend yourself against monsters attacking you in the dark. Despite the seemingly primitive graphics, Minecraft is a very popular game all over the world.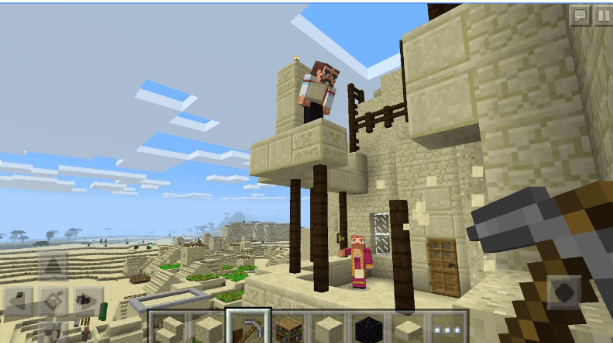 Downloads: 10 000 000 +
Customers rating:

(4.5 / 5)
Dan the Man: Action Platformer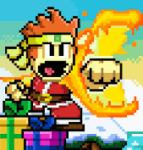 Dan the Man: ASction Platformer is a beautiful retro platformer for Android users.
Description and rules. Game events develop in a fictional universe, located at the turn of the Middle Ages and the near future. You are to help the brave character protect his native village from a huge number of opponents. You can use incredible fighting techniques and powerful weapons. Our hero needs to help his friend, who is fighting against the forces of evil.
You should take him through dangerous locations, filled with various obstacles and powerful enemies. Perform incredible jumping on platforms, avoiding enemy attacks. Use pistols, assault rifles, grenade launchers, and other weapons to destroy enemies. With each time the levels become more complicated – there are more enemies appear, the architecture of the locations becomes too complicated.
The main hero, like a real acrobat and a ninja, crushes enemies, makes somersault and furiously screams, making the enemies feel fear and respect.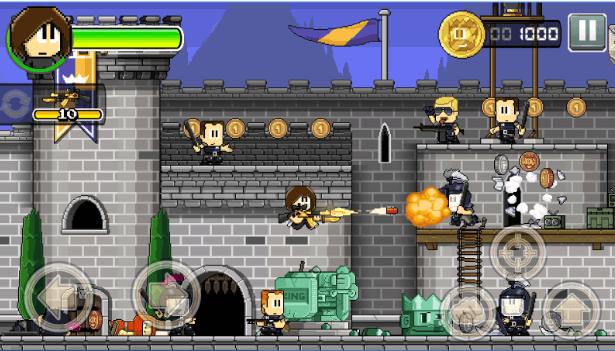 Downloads: 10 000 000 +
Customers rating:

(4.8 / 5)
Tetris®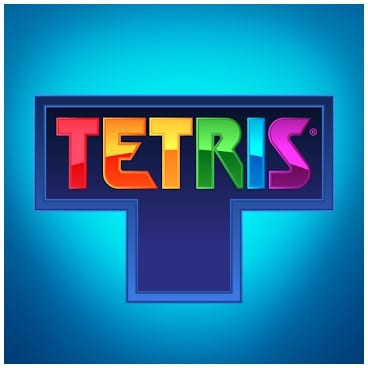 Tetris® for Android from the developers of N3TWORK Inc. hardly needs to be described as it is one of the most popular games worldwide.
The game will please us with an interesting design in five unique locations, high-quality graphic design, excellent animation, and decent music, familiar to many of us since the nineties.
The gameplay remains the same – we must arrange the blocks falling from the top so that they fit together tightly, leaving a minimum of empty windows.
Tetris® Features:
Real-time, competitive tournaments;
Several design themes;
High-quality graphics;
Fascinating gameplay;
Easy management.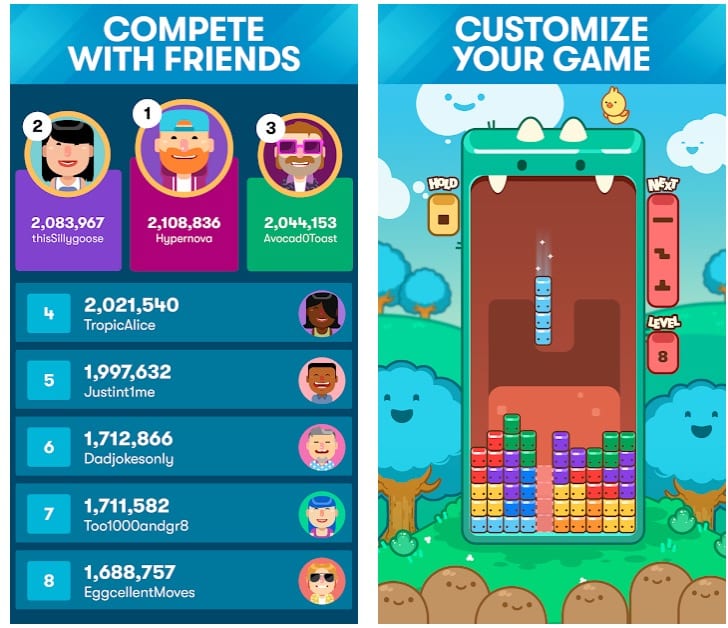 Downloads: 1 000 000 +
Customers rating:

(3.9 / 5)
Radiant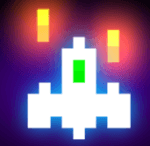 Radiant HD is a great shooter on Android, made in the spirit of the old slot machines. All the graphics in the game are pixelated but do not be afraid of it, it looks great and very stylish.
In the game, the development system is quite interesting: after each level, you can pump some kind of weapon. Therefore, meeting new, stronger opponents, you can give them a serious rebuff.
Features:
Over one hundred levels
10 unique bosses
6 unique weapons
3 difficulty levels
In general, Radiant HD can be called one of the best shooters for Android devices. Its gameplay will grab you for long hours.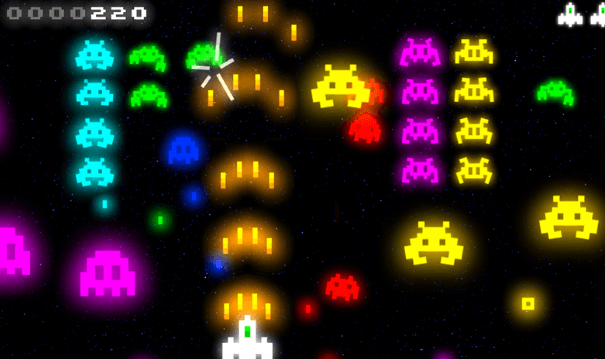 Downloads: 50 000 +
Customers rating:

(4.1 / 5)
Knights of Pen & Paper 2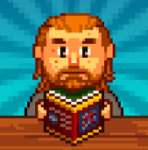 The turn-based strategy of Knights of Pen & Paper 2 is diluted with role-playing elements of development, an extraordinary single company, and a special system responsible for creating any conditions for a future adventure.
Characters and the world: The role strategy Knights of Pen & Paper 2 for Android only at first glance is traditional and old-fashioned – 8-bit style does not exclude the creation of a gnome-hipster with the skills of a hunter and class abilities.
In general, choosing characters is fun – surfers, cheerleaders, rockers, and even the choice of race and class. Can you combine such personalities in one adventure?
We can recommend downloading this game absolutely to everyone – this traditional role-playing strategy is diluted with mind-blowing elements, allowing you to immerse yourself in the world of entertainment and jokes for a long time. Amazing classes, strange outfits, curious adventures and a whole series of eventual accidents, try it!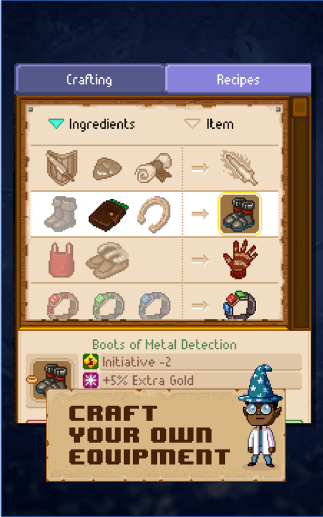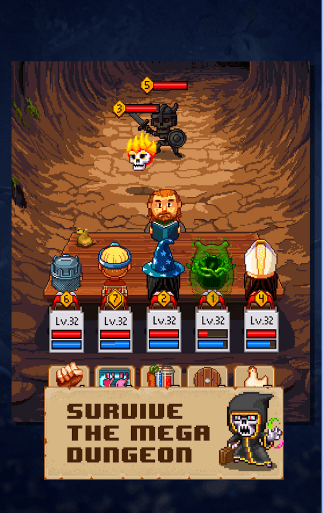 Downloads: 1 000 000 +
Customers rating:

(4.6 / 5)
Terraria
Terraria is a game made in the popular action-adventure genre, offering the player to be reincarnated in a character, which he must fully create himself beginning with gender and finishing with details of clothes. Also, the player will choose 3 levels of difficulty, where his further epic will unfold.
Gameplay. The first place where your character will appear is in the forest biome. A very gloomy place, teeming with unfriendly monsters, and the character can struggle with them with the help of the original objects – an ax, a blade, and a pickaxe.
But not for long, as there are many monsters, but he is alone. To protect himself the hero will need to build, cut, extract, and collect. There is a lot of work, but after rebuilding the house, the player will feel more or less calm. However, you should not relax, after all, there are so many more adventures and meetings!
By the way, the game pleases with an active change of day and night, in which 1 hour is equal to 1 present minute. So it is necessary to act also under the light of the Moon, too, when the worst evil spirits are wandering the world – zombies and demon eyes. Also, there are bosses in the game that crave the death of your character.
But you should not be frightened, because coping with difficulties the hero becomes stronger, acquiring necessary objects, talismans, and tools that will allow him to overcome even the Complicated regime, which begins after the Normal.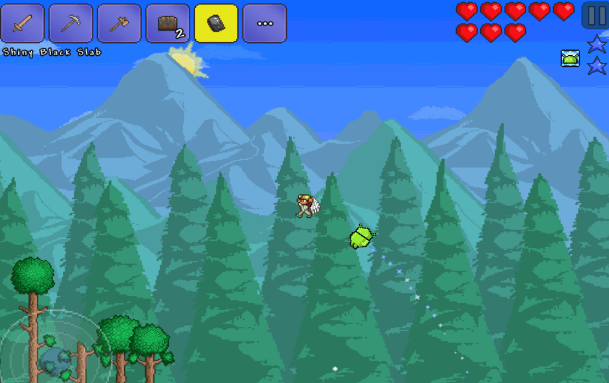 The game is very interesting, so download the Terraria game for your smartphone and enjoy the fascinating twists and turns in the unpredictable and mysterious world of this game.
Downloads: 1 000 000 +
Customers rating:

(4.1 / 5)
Doodle Jump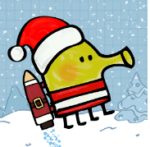 All of us in childhood painted the walls with small animals, unidentified creatures, and nameless scrawl. Nobody could imagine that these magical sketches will ever come true, and they will also be able to move, jump, and fly. Fortunately, the universal dream has been implemented by an exciting game Doodle Jump for Android.
How to play. At first glance, the plot of the game can seem pretty simple. The player is a character, characterized as something between a small animal mutant and a UFO – begins his way by jumping up from one platform to another. But not everything is so simple because each platform contains an interesting secret.
So, some of them are springs, others are too fragile and immediately break, others are in constant motion, and so on. On the road, the player meets rockets, black holes, aliens, and other monsters, which he should avoid. The further the player moves, the more difficult and dangerous the path becomes.
Incredibly colorful characters and the ever-growing speed of the game make it really addictive because absolutely all fans of adventure hurry to download Doodle Jump to Android. So, help your little Dudlik to go his own risky path too!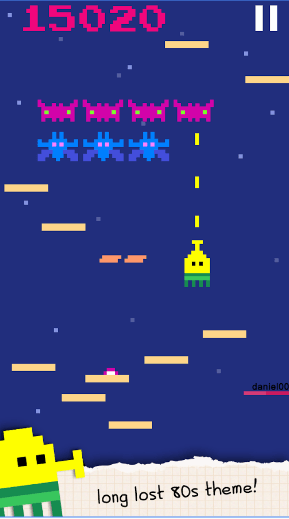 Downloads: 50 000 000 +
Customers rating:

(4.3 / 5)
Sonic Dash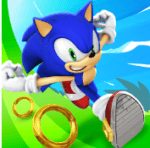 On the adventures of the prickly hedgehog, there are a lot of legends – so many times this fast and valiant hero rescued captured galaxies, fought with the great and terrible Zazz and Deadly Six members and performed amazing feats in the company of his friends.
Still, no one could stop the crazy Sonic, again developed a huge speed and rushed, it seems, to slip through the planet, using the unique features in Sonic Dash!
Main features and gameplay. Before the start of an adventure, you must get training – you can not become a speedy hedgehog without preparation, and the lightning race will be too short if the basics are not memorized by heart: where to jump, where to press to make unique combinations, why to collect points, and finally, how to overcome the gigantic abyss.
All the gameplay details in the Sonic Dash for Android are told in five minutes, and then you are sent to travel to different worlds, compete with friends, set new records, and open other members of Sonic company. If you can not achieve high results, you should immediately look into the store of improvements – open special bonuses, for example, for magnetizing gold rings or accelerate a certain distance at the beginning of the race.
In the rest, you will have to achieve results with your own reaction and sharpness – first, though, you should download Sonic Dash to your Android, otherwise, the adventure can not begin!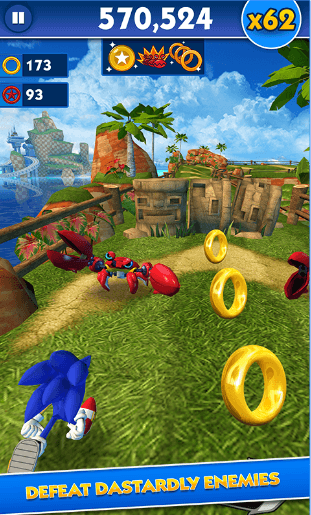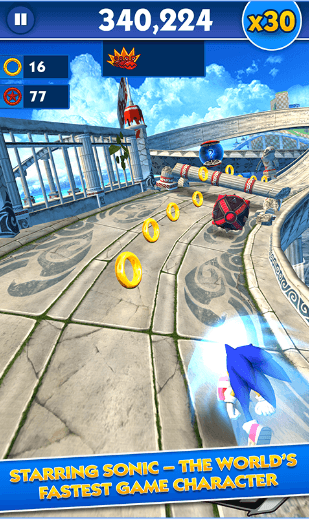 Downloads: 100 000 000 +
Customers rating:

(4.4 / 5)
METAL SLUG DEFENSE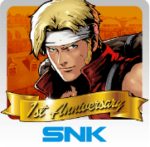 Extremely popular series Metal Slug has released another novelty, performed in the familiar "2D" and genre of "Tower Defense". The application METAL SLUG DEFENSE turned out to be a vivid retro strategy with a rich arsenal of possibilities and a very serious story unfolding during a hundred missions.
Gameplay. The gameplay of the application METAL SLUG DEFENSE for Android only remotely resembles the genre of "Tower Defense" – no towers for players to build, you do not have to improve and upgrade the players, the mechanics are reduced only to the timely training of troops and the production of the army to destroy the enemy base.
The controlled units are divided into three types – attacking, defending, and supporting at the front. Players have to accurately distribute forces for attack and defense because the purchase of soldiers and equipment will waste a special resource, filled only for a certain period of time. Initially, the arsenal of players will be extremely small, but the successful conduct of missions will open new allies and increase the potential of their own army.
Downloading METAL SLUG DEFENSE on Android is recommended for all lovers of retro strategies, first of all, at least for the sake of the 20th anniversary of the series, and the second reason is the colorful elaboration of the genre and the diverse functionality.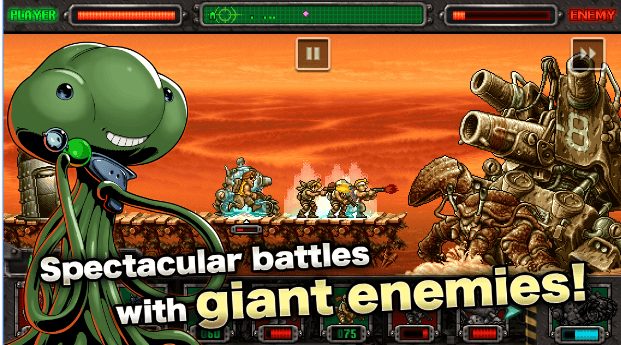 Downloads: 10 000 000 +
Customers rating:

(4.1 / 5)
R-TYPE 2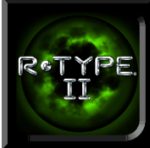 The cruel Empire of Bido, which turned the galactic sectors into horrified colonies, returned again with a new idea of capturing the whole world! Improved opponents, innovative weapons systems, epochal bosses will turn into a nightmare of players controlling the latest prototype of the R-9C space fighter!
Meet the incredible return of the R-TYPE series, which attract players twenty-five years ago – the familiar atmosphere of space adventures, the catastrophically complicated battles, and the spirit of the old arcades are attached along with the fresh version of R-TYPE II!
Do you want, once again, jump into the cabin of the fighter, move horizontally, shoot enemies and destroy bosses, collect bonuses and install deadly modules, increasing the chances of completing martial state?! You can choose the graphic design and complexity of the game in the main menu, so you will be able to return both a crazy drive and a familiar atmosphere!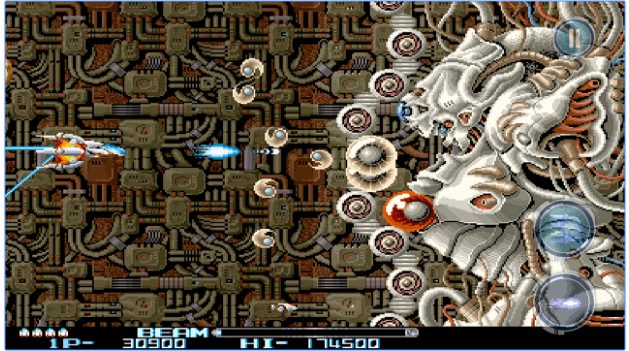 Downloads: 50 000 +
Customers rating:

(4.3 / 5)
FINAL FANTASY BRAVE EXVIUS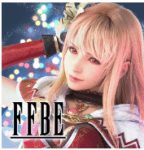 FINAL FANTASY BRAVE EXVIUS is an old-school role-playing thriller with step-by-step battles and atmospheric locations.
The storyline is banal – a fantastic universe is dying and only a true hero is able to break the vicious circle of failures and save everyone. The geography of the locations is picturesque – abandoned temples, ruined villages… In FINAL FANTASY BRAVE EXVIUS for
Tasks and rules: In FINAL FANTASY BRAVE EXVIUS for Android, the traditional method for holding battles is saved – on the screen the player's squad is on the left, the enemies on the right. Next, there is a non-stop battle to the victorious end in a step-by-step mode. You can give heroes various tasks, either inflicting damage or giving out useful auras (healing, increasing damage, decreasing armor).
FINAL FANTASY BRAVE on Android is worth downloading only for real fans of the series as the history is of average quality, balance is unchanged and the way of behavior in the mode of battle is similar. The same missions can seem annoying even.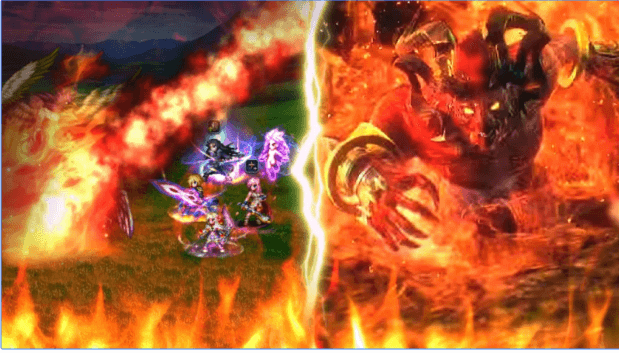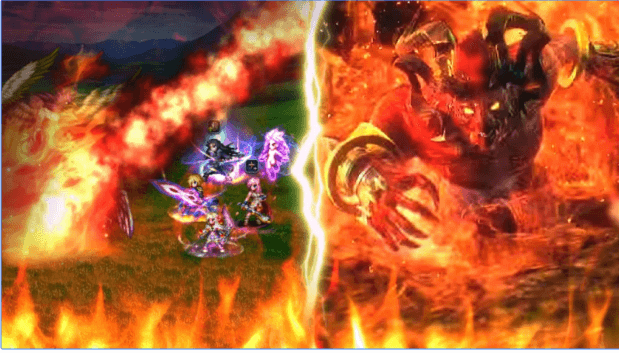 Downloads: 10 000 000 +
Customers rating:

(4.6 / 5)
Minesweeper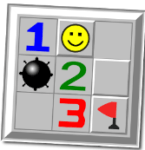 Minesweeper is an excellent puzzle game for Android gadgets which can be added to our retro top list.
Gameplay. You will see a playing field in front of you, where many mines in squares are hidden. You understand, that you will try yourself in the role of a sapper, doing demining. No mine should detonate, and the entire field must be opened. You should have patience and concentration to achieve success. To the classic game, some new advanced features were added.
Try to become a professional player, gaining tremendous pleasure from the gameplay. You can use the advanced chord. There are several options that help to clear the field as soon as possible. Try to activate the recursive chord in the settings. Thanks to it, you can open several squares with a single click.
Pay attention to the availability of a personal table of records, achievements, helping to monitor success. Train, learn, and one day you will become a real demining professional. Begin with the level of "beginner", go to the "lover" and get to the professional.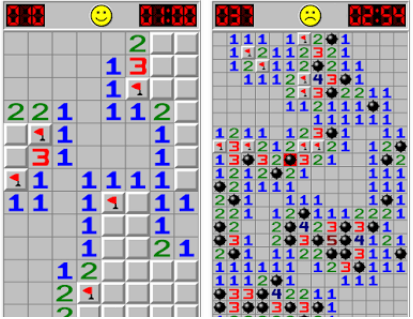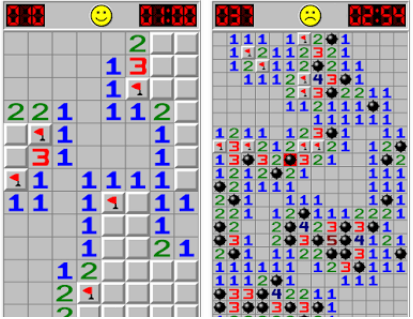 Downloads: 10 000 000 +
Customers rating:

(4.6 / 5)
Baldur's Gate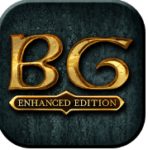 The legendary role-playing video game filled with action, mysteries, intrigues and hours of bright gameplay finally is now on your Android in a completely new edition of Baldur's Gate Enhanced Edition, while maintaining its former atmosphere, spectacular combat system and the script, which consists of seven chapters.
Description. According to the plot, the dark gods perished, and one heir must take their place on the throne. The protagonist of the application Baldur's Gate Enhanced Edition for Android, of course, the son of the deceased god, and he is already being hunted.
The primary task of the player – to save the life of the hero, destroying the assassins, aggressive mages and even dangerous animals in the forest – it will help to increase the chances to ascend the throne, and at the same time to find reliable equipment and faithful allies. The character originally created by the players is weak and has only initial characteristics, however, constant battles and advancements along the
The character originally created by the players is weak and has only initial characteristics, however, constant battles and advancements along the storyline will help to gain valuable experience. T
he fighting takes place in real-time with the possibility of using a tactical pause – at this point, it will be possible to give out all orders and then, taking a pause, observe how the heroes follow instructions. Everyone who has not yet had time to get acquainted with the classics of computer games will love journeys through the dangerous world.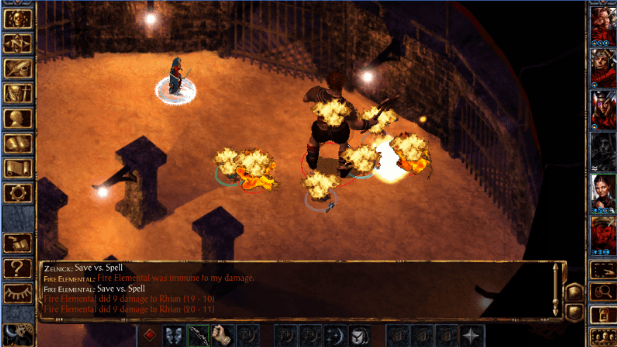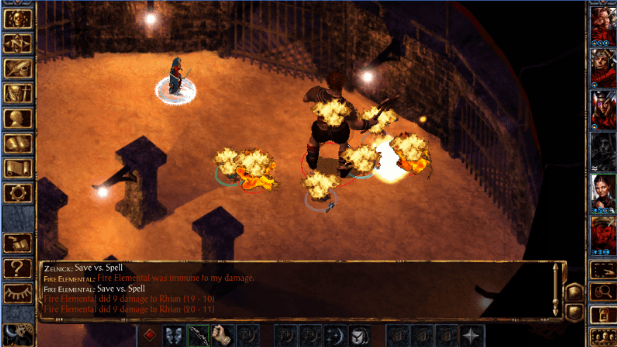 Downloads: 100 000 +
Customers rating:

(4.5 / 5)
Crazy Taxi Classic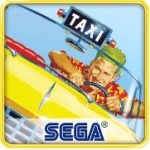 Crazy Taxi retro game will change your opinion about the profession of a taxi driver. Riding by the rules, passengers who are afraid of speed, a boring workday … No, here everything is different!
Rules and gameplay. Find the passenger, and drive to the specified place at such a speed that your car can squeeze out. If you go like a turtle, the client will start to get nervous and to ask you to drive faster. Your task in Crazy Taxi for Android is to drive at maximum speed, knock down everything that gets in the way, just to deliver the passenger on time!
Funny clients will not let you relax: they constantly hurry, and during jumps and tricks you can hear their delighted exclamations. And it's not necessary to go on the road – you can drive through the park or ride on the lawn. On the way, you can knock down a telephone booth or frighten passers-by, who will run in different directions, so as not to get under your wheels.
Fascinating adventures, mad speed, possibility to do crazy things on the road are waiting for you. High hills will allow you to enjoy a high jump and a long flight, and the cliffs near the reservoirs will provide a short trip to the underwater world (along with the passenger). If you are impressed, do not miss the opportunity to download Crazy Taxi on Android.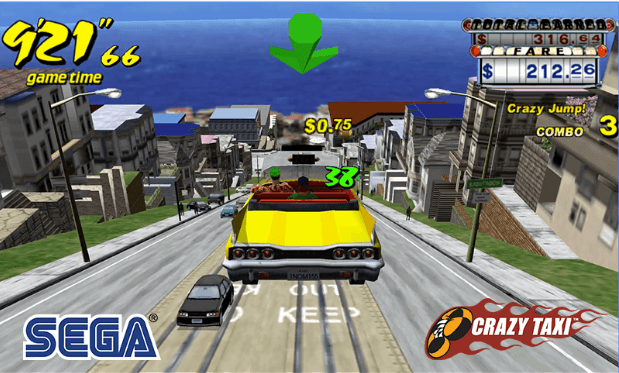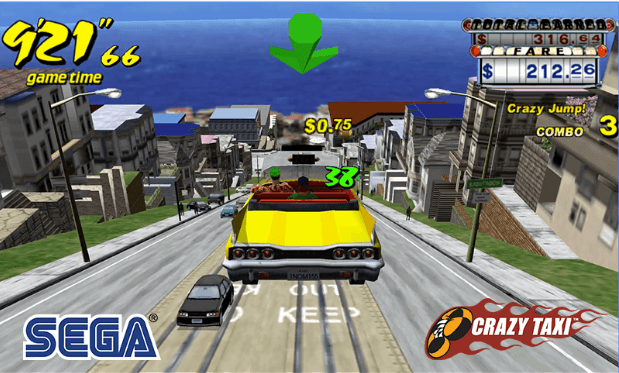 Downloads: 5 000 000 +
Customers rating:

(4.3 / 5)
Sky Force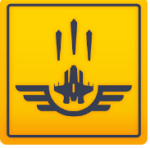 The founder of the mobile arcade of Sky Force amazed game critics and the public ten years ago – for the players, it was an invaluable experience, dozens of entertaining hours of gameplay, as well as massive battles with emerging opponents.
Since then, the entertaining arcade was forgotten… But an unexpectedly released Sky Force 2014 is an indispensable echo of the past, a nostalgic note for game lovers.
The arcade of the Sky Force 2014 for Android has changed – first, it has become brighter, more thoughtful, and colorful. Secondly, missions have become more difficult, but more interesting – different types of opponents, changing environments, emerging bonuses.
Players still have to shoot enemy aircraft, collect stars and upgrade weapons. Although the graphics become different, bosses and animation have changed, the main thing is that the developers managed to save an unforgettable atmosphere, because of which you want to download Sky Force 2014 to your Android and disappear for several hours in the world where the war is. This is a unique journey! Would you like to try?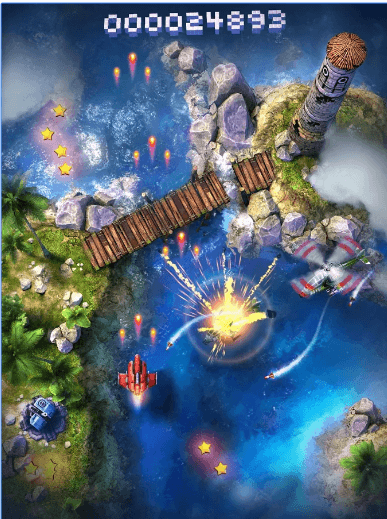 Downloads: 10 000 000 +
Customers rating:

(4.4 / 5)
Retro Shooting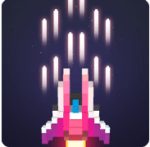 Controls and rules: Hurricane shooting, complex battles with bosses, and huge ships – the arcade of Retro Shooting returns to the dawn of complex entertainment, when the struggle for records forced to return to the beginning for maximum results during hours.
The difficulty is high – you need to accurately calculate the strength, pick up bonuses and, of course, maneuver, disappearing from the sight of enemies.
Actions and tasks: The gameplay is quite modest – except shooting and fast movement on the level, in general, there is nothing to wait for: but within the genre – everything is enough. Enemies change their form, the interface fits well, and bonuses allow you to stay calm at the front. Try to download Retro Shooting on Android and decide whether the unpretentious arcade is worthy, among the titans of mobile exclusives!?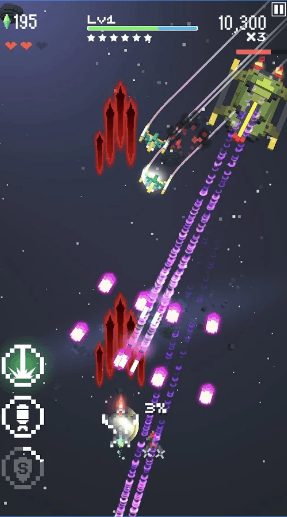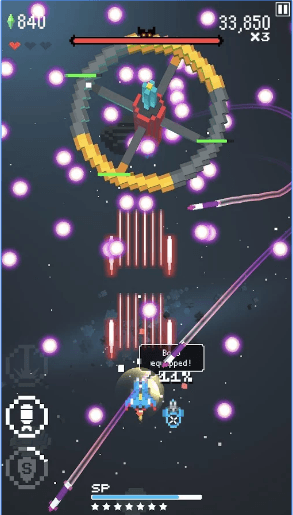 Downloads: 1 000 000 +
Customers rating:

(4.6 / 5)
Sword Of Xolan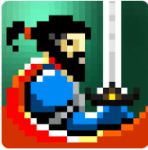 Storyline. The confrontation between good and evil in the battle arcade of Sword Of Xolan begins with the presentation of heroes and key places – once, according to legends, in a quiet village insidious magician appeared, who captured local residents and destroyed all houses and buildings.
The good magician tried to stop the darkness, but the plan failed – the invader won the defender. Now the players who decided to download Sword Of Xolan to Android will do justice!
Tasks and rules. The arcade adventure in Sword Of Xolan for Android is divided into thirty levels of increasing complexity – harmless enemies gradually turn into enraged bosses, on simple levels traps and hidden zones appear, and predictable puzzles become unbearably complex. The rules are logical – destroy enemies, save local residents, and do not stop before the difficulties!
Levels and secrets. Each location offers a variety of conditions for fighting – somewhere the entire location is allowed to pass in just a few steps, and somewhere it will be possible only after a close struggle with the enemies. Secrets are scattered everywhere – these are, as a rule, special hidden zones, which are only visible when the hero comes close to them. Such zones lead to additional rewards, valuable finds, and, of course, treasuries. Earn currency and discover improvements for the main character!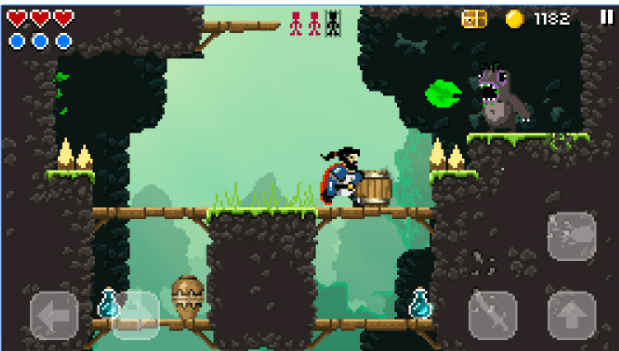 Downloads: 1 000 000 +
Customers rating:

(4.5 / 5)
You may also like: 13 Android games like Diablo
Super Bino Go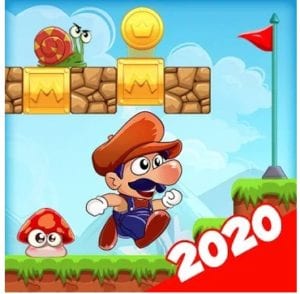 Super Bino Go, a totally new 2020 old school adventure game, will surprise you with the greatest adventure of Bino to the Wonderland!
Super Bino Go is an adventure arcade game from famous mobile developers OneSoft Global PTE. LTD., which will make you dive into childhood. Find yourself in a world full of unforgettable adventures, various traps, and a huge number of monsters that will interfere throughout the game.
In order to finish the game and save the process, you will have to overcome many evil enemies, visit different locations, and defeat many monsters. Hurry up to download Super Bino Go and head for danger, because at the end of the game you will get a great reward.
Features of the game:
The gameplay is similar to the good old Super Mario;
New and updated graphics, which breathed fresh air into the game;
Over 100 levels on 8 different islands that will diversify your gameplay and keep you entertained throughout the game;
Unique items and bonuses that will help you through even the most challenging levels;
A rating system that allows you to compare your achievements with other players and lead some competitive elements in the gameplay.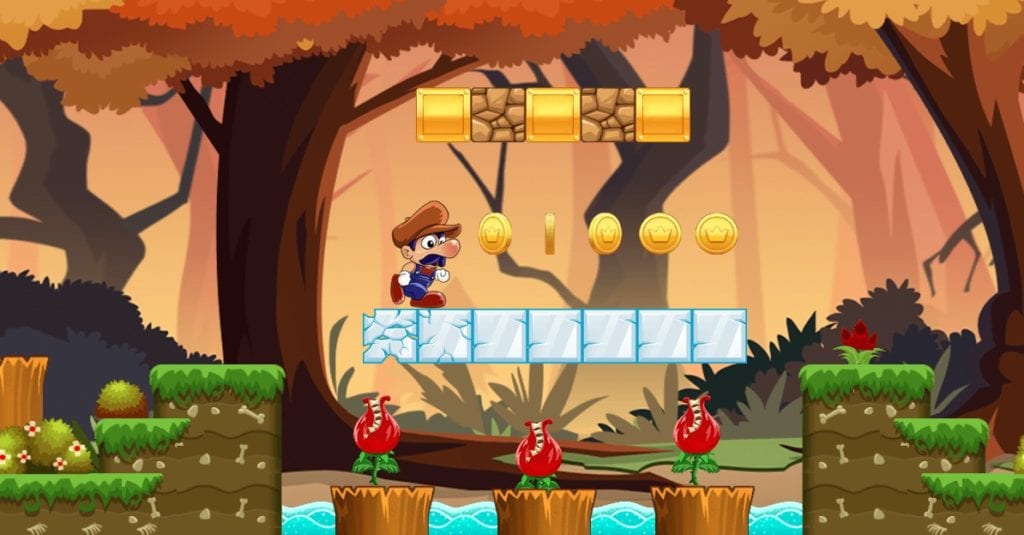 Downloads: 50 000 000 +
Customers rating:

(4.1 / 5)