On the eve of the international exam, every free minute counts. And here smartphone applications can help.
They will not replace a good teacher, of course, but will allow you to pull up the vocabulary and "drag" the brain to certain tasks of the test.
In this article, we reviewed the best GRE prep apps for Android, which will definitely help you pass this exam.
GRE Test Prep by Galvanize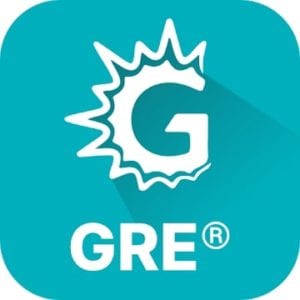 This application will help you prepare for the GRE exam.
There is a lot of useful information here, which is presented in the form of tips and small articles.
In the section "Choose" you will find out what GRE is, why it is needed, what exam format, what type of exam you should take.
If you plan to live, work, or study in England, you should definitely visit the UKVI section which explains how to take GRE.
In the 'Results' section, you will find out how your results are assessed and how you can learn about them.
The 'Prepare' section will explain how to prepare for the exam, what the exam procedure looks like, and what difficulties you may encounter.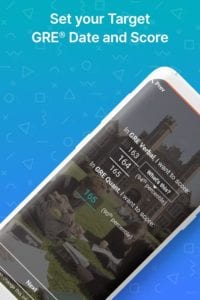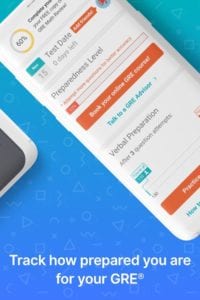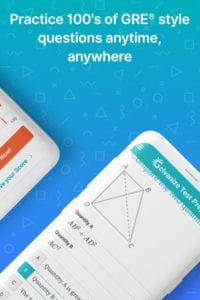 Here you will find an overview of books, resources, and applications to help you pass the GRE to the highest score. Also in this section, you will find trial assignments to familiarize yourself with the exam.
Downloads: 100 000+
Customers rating:

(4.6 / 5)
You may also like:  17 Free apps to read books on Android 
GRE Prep & Practice by Magoosh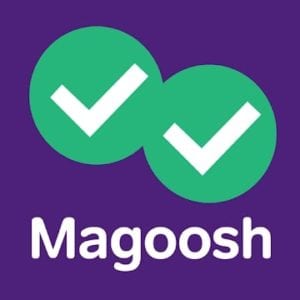 This application will give you advice on how to prepare for the GRE exam Now.
Having learned about all the features of the GRE format and content, we can move on to the most interesting thing – the exam preparation.
Here you will find many useful tests to help you practice before taking the GRE exam. All the assignments are in the exam format.
The GRE Practice Tests section contains excellent tests to help you practice all four parts of the exam.
If you still have a few general questions about the exam itself, you can use the "Exam Info" section.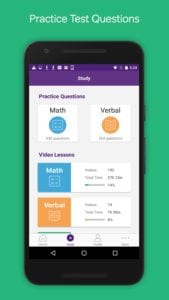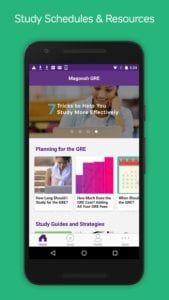 Here you will find articles, hints, recommended textbooks, and other mobile applications.
Downloads: 500 000+
Customers rating:

(4.7 / 5)
Varsity Tutors GRE Exam Prep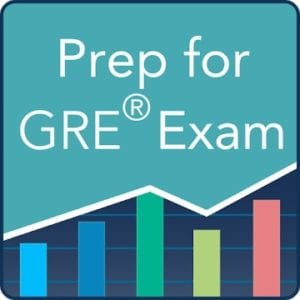 This app will give you some tips for preparing for the exam. On this site, you will find many useful articles to help you prepare for the exam.
The advantage of articles is that they do not tell distracting stories about GRE difficulties.
But they give practical tips that will help you with exam preparation.
If you have any questions, you can ask them immediately in the comments under the article.
The app is divided into several sections. For easy navigation, you can use the "Categories" bar on the right. Categories of articles are sorted into narrower topics.
You will find useful tips on how to take the oral part of the exam, will be able to work with podcasts, and thus expand your knowledge.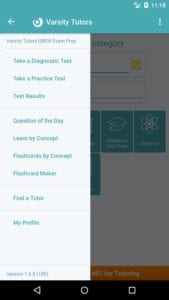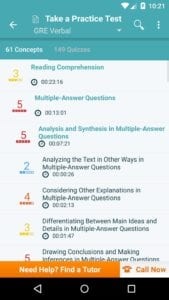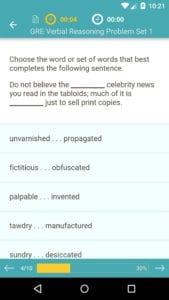 Besides, you will learn useful information on how to cope with the excitement of the exam, how to choose the right strategy, and how to increase motivation during preparation.
Downloads: 10 000+
Customers rating:

(4.7 / 5)
Ready4 GRE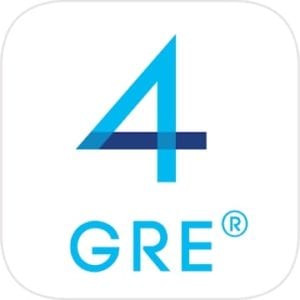 This application will be your reliable assistant in preparation for the GRE exam. Here you will find a huge number of different exam tasks.
The application is divided into two parts: "GRE Preparation" and "GRE Sample Questions".
In the section "GRE Preparation" you will be told about what to learn, what features to get acquainted with before proceeding to the training tasks.
The GRE Sample Questions section provides specific examples of tasks that you may encounter in an exam.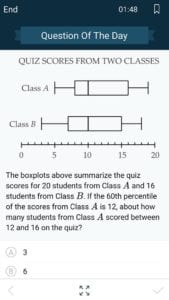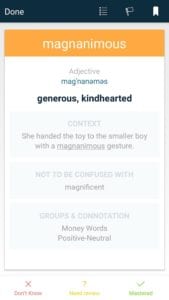 Also, here you will find tips on what the examiner expects of you when asking the question, how to answer correctly, and how not to answer.
Downloads: 100 000+
Customers rating:

(4.4 / 5)

Manhattan Prep GRE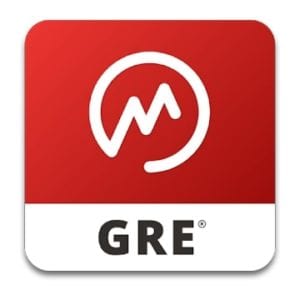 This application focuses on the stock of knowledge that is needed for the exam.
Sporting a clean and simple interface, Manhattan Prep GRE is a highly rated app, offering strong content and a handy flashcard system.
For each flashcard, you declare "Know," "Somewhat Know," or "Don't Know," allowing you to customize the app to have it target your weaknesses.
All flashcards offer detailed answers, too, so you'll always know why an answer is correct or incorrect.
Additionally, you can select the specific skills you'd like to work on by filtering practice questions based on how difficult they are (using the "Know" and "Don't Know" functions).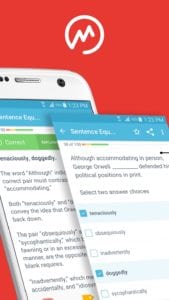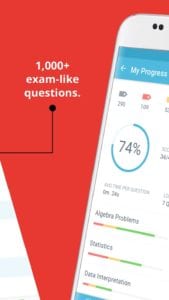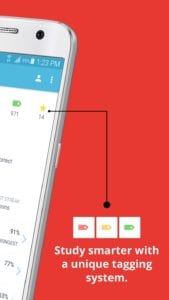 You can also test what you've learned by taking Verbal or Quant quizzes on Easy, Medium, or Hard.
Downloads: 100 000+
Customers rating:

(3.8 / 5)
GRE Practice Test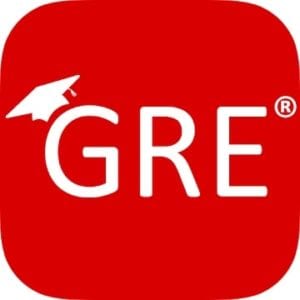 There is a huge amount of material that covers different GRE features.
The first part of the course consists of several steps (Step 1, Step 2, Step 3).
They explain the structure of the exam, how to properly understand the task, and answer the question.
The second part consists of annexes (Appendix A, B, C, D). Here you will find interviews with people who have successfully passed GRE.
There are reviews of the resources and materials needed to prepare for the exam, and many other useful and interesting videos.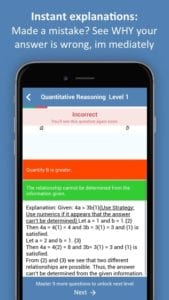 This app contains reliable information from official sources and from real examiners.
Downloads: 10 000+
Customers rating:

(4.3 / 5)
Wizako – Online GMAT GRE Prep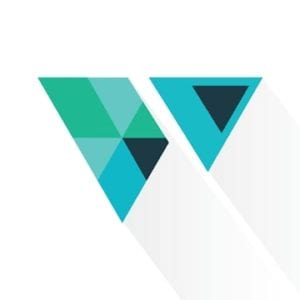 This is one of the most popular applications for GRE preparation. It contains only current rules with all amendments and changes.
The "Testing" section allows answering questions on topics, in mixed order, or on tickets that fully correspond to official data.
All errors in the tests are grouped in a special section so that you can always return to them. Intersecting topics contain clickable links.
They allow you to quickly move on to more detailed descriptions of unknown concepts.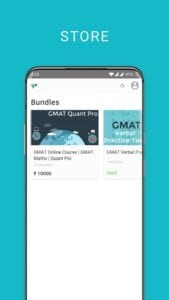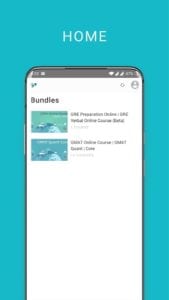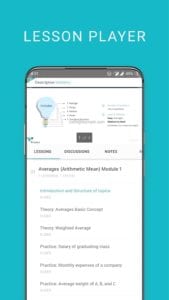 There are no internal purchases in the application.
Downloads: 5 000+
Customers rating:

(4.7 / 5)
Barron's 1100 for GRE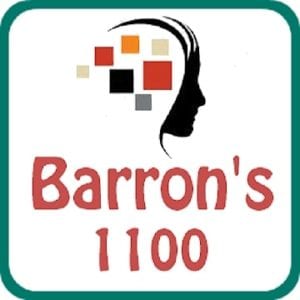 This is another application that combines all the theory, current tickets, guides, and useful tips for passing the GRE.
The test allows you to test your knowledge of your knowledge and provides a concise explanation with a link to the relevant article.
The app also features detailed answers, a question of the day, and a "Test Results" overview section.
All articles are written in simple and clear language, topics are selected interesting.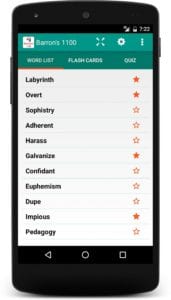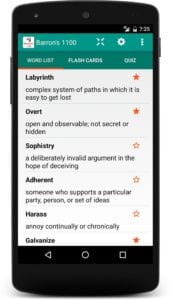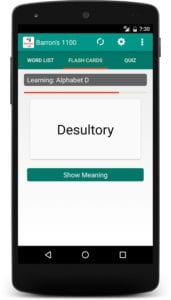 Another advantage of this app is that you can get free lessons on how to prepare for GRE. All you need to do is register in the application.
Downloads: 100 000+
Customers rating:

(4.2 / 5)

TCY GRE Prep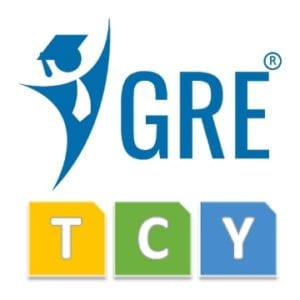 In this app, all examination questions are supplemented by hints and explanations.
You can prepare for the exam using the My Teacher mode, which generates a list of topics and questions based on your mistakes.
All questions are presented in a convenient form with a grouping for the purpose, each of which has a detailed description.
The advantage of this application is that it provides possible and alternative answers.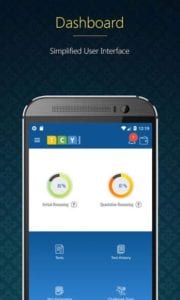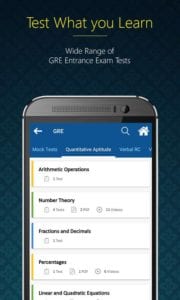 Training statistics are available to assess your readiness and identify difficult topics.
Downloads: 10 000+
Customers rating:

(4 / 5) 
GREMax GRE Prep
This is a relatively new app that attracts with its modern and user-friendly interface as well as visual illustrations.
The ticketing and examination questions database is the most up-to-date. You can solve them both in general order and on selected topics.
Detailed statistics are available to the user, reflecting not only the level of training but also the most simple and complex topics.
Every month 15 new test options for each subject are published on the website.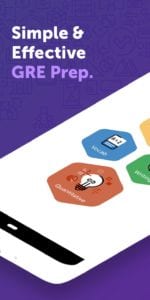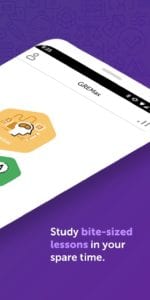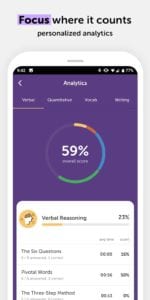 At the same time, access to the versions of previous months is also available. It turns out that you can solve 60 options for each subject.
Downloads: 10 000+
Customers rating:

(4 / 5) 
You may also like: 11 Best home study apps for Android
GMAT 2020 prep App-Aptitude Verbal Mock Test Paper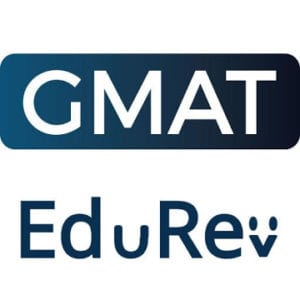 In this app, you will find practical tips for preparing for the exam.
Completely free to download, GRE Prep by Varsity Tutors is a comprehensive app and one of the best resources for GRE practice tests.
Hundreds of quizzes are available by concept (e.g., exponents, one-blank texts, etc.) to help you target specific Verbal and Quantum skills.
Moreover, the app contains a gigantic stockpile of realistic diagnostic tests.
From short 15-minute refreshers to tests more than two and a half hours long!
Drawbacks of the app revolve mostly around its teaching methods. The "Learn by Concept" and "Flashcards by Concept" sections don't go into enough detail to adequately teach users difficult concepts from scratch.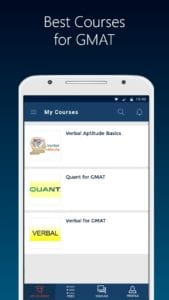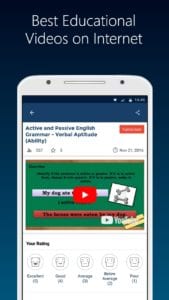 They're basically just questions with answers – not actual lessons. Additionally, the home screen is nothing more than a tutoring ad for the company.
Downloads: 10 000+
Customers rating:

(4.8 / 5)