Video content is more effective today than ever. At the same time, short looped videos shot with a smartphone are becoming increasingly popular with the public. Making them is quite easy, especially if you have special tools.
On social networks, users scroll through news feeds quickly, which is why your video should attract attention from the first seconds. Make it short, exciting, and memorable. Do it with the best loop video apps we have collected in this review.
Boomerate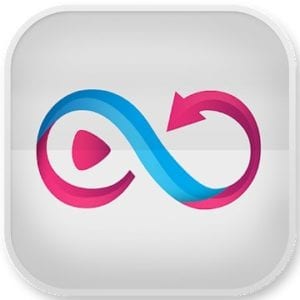 This app was named after the boomerang that, when properly launched, flies back to the person who launched it.
First, it flies forward, and then it comes back. The same thing happens to the rollers. From a technical point of view, this is not a complete video.
Rather, it's a merry-go-round of 10 images taken with time intervals. Photos are scrolled in an accelerated mode, which creates an animation effect.
Interestingly, the Boomerang application for Android was developed by IT-specialists from the Instagram company.
That's why the final product turned out to be of high quality, and there is no doubt about it. These applications are united not only by one developer but also by the elementary operation.
You can shoot original looped clips both on the front and back camera of your smartphone. And the result does not need to be published on your page in the installation.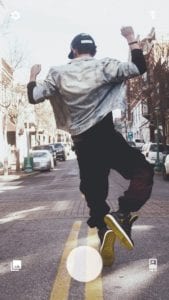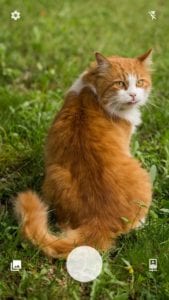 Users can save or send the video to their friends in messengers. All actions are performed in a few clicks.
Downloads: 1 000 000+
Customers rating:

(3.6 / 5)
You may also like: 9 Free apps to download videos from Instagram
Boomerang loop Video Gif Maker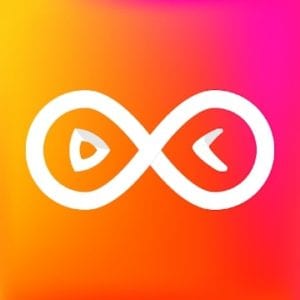 Boomerang loop Video Gif Maker app is a great utility for creating looped videos.
The user menu of this application includes two keys: a round button to shoot and a reduced arrow to change the front and back cameras.
A person must point the gadget at the scene they want to capture, lock it, and click the start icon.
The program will take 10 shots, which will automatically be glued together to create a clip. It will start playing back in automatic mode and a new menu will open for the user.
There is a cross at the top of the screen to cancel the action. With the Save key, you can save the video to your phone's gallery.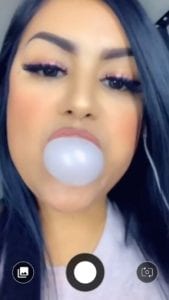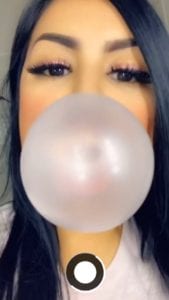 You can adjust the playback speed with a single-handed dial icon. If you want to cut a clip, you can trim it with the Scissors tool.
Downloads: 100 000+
Customers rating:

(4 / 5)

InShot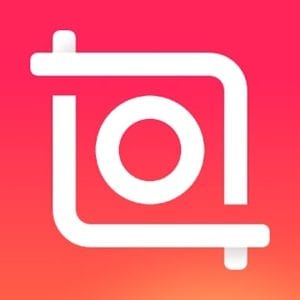 You can also create short animations using the InShot app, which has filters, stickers, and an option to add text.
To make a video, you need to shoot a short video clip of 10-15 seconds in advance. Next, you need to perform these actions:
Download and install InShot from the official software store for your gadget.
Open the program and click on the line "Create a new project".
Select a video from the gallery and click on it on the track.
Exit the menu after you have pressed the "Copy" button.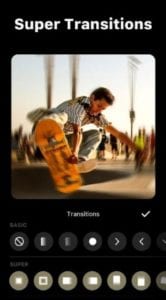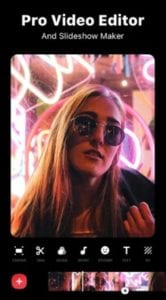 The utility will automatically make a copy, which will be located after the original video. You can edit each part of it separately: make acceleration or deceleration, add filters, and so on.
Downloads: 100 000 000+
Customers rating:

(4.8 / 5)
TubeLooper! AB Repeat & Bookmark YouTube videos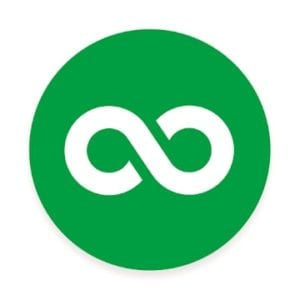 With the TubeLooper application! AB Repeat & Bookmark YouTube videos you can create interesting looped videos.
Run this app, aim the lens at any moving object and record a live photo on the device memory or publish it on the Internet.
This is the main function of the app. But, it has a lot more to offer.
When you open this app, you will see a seemingly ordinary camera. The interface in this application is very simple and quite clear.
On the left, there is a square when you click on which we will be shown all the videos that you have shot.
In the middle is the main button, when you click on it, you shoot the video.
The video itself only lasts about a second, so you can't shoot anything big. It is very cool to shoot the jump/fall because the video "returns" the jump, and it looks very interesting.
On the right, there is a button that allows you to change the main and front cameras.
After the video is shot, you will see it repeated many times. Then you can either save the video to the gallery or delete it (or rather not save it at all) by simply clicking the "back" button.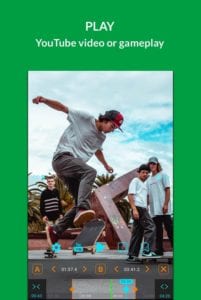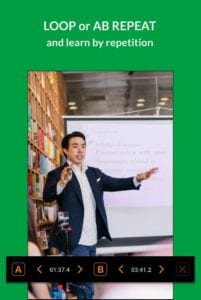 It's also fashionable to share the video on various social networks.
Downloads: 1000+
Customers rating:

(3.2 / 5)

Funimate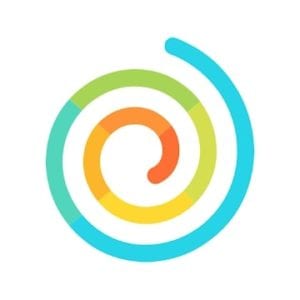 Funimate is a great application for creating funny videos and sharing them on social networks.
Once you have set up your account, you can add music, interesting effects, text, and smileys to your videos.
Funimate lets you create many types of videos, including slow motion and short videos.
Many TikTok users are also users of the Funimate application and often appear in connection with their creative videos.
Besides, Funimate allows you to create videos with friends and share them with others using WhatsApp.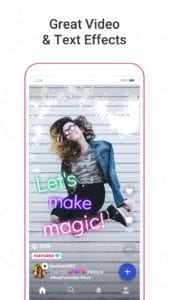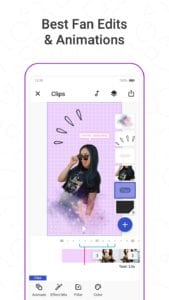 With this app, you will feel at least a little bit like a director of your own videos and your gallery will turn into a tape of your memories created with this amazing app.
Downloads: 10 000 000+
Customers rating:

(4.4 / 5)
Video Looper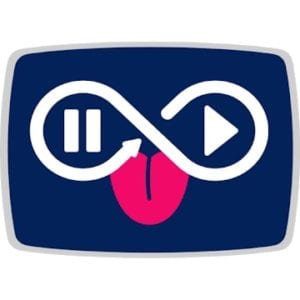 This application allows you to shoot short "loopy" videos like in Boomerang from Instagram.
With the Loop button, the application shoots a one-second video. It is played back in the forward and backward direction, repeating itself endlessly.
Afterward, you can also apply various filters to such videos.
This application allows you to process video clips in the style of paintings by famous artists.
In fact, it is an analog for the notorious Prisma photo service, only focused on video. This application is able to process video for 5 seconds with one of the nineteen filters.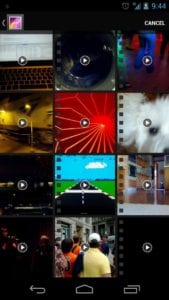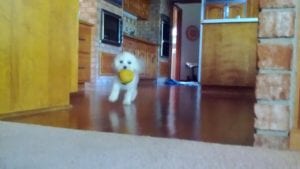 The developers are already testing the new filters and promise to add them gradually.
Downloads: 100 000+
Customers rating:

(2.8 / 5)
Loop Video – Loop vid to GIFs & video to GIF maker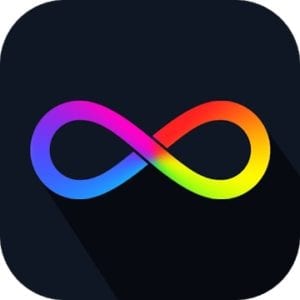 This application is extremely easy to use. It has only one button and when you click on it, the app will take 10 photos and make a video of them.
You can shoot on either the main or front camera. You can then share the video on Instagram and Facebook, and simply save it to your device.
With this application, you can create interesting videos lasting from 1 to 15 seconds.
They will be played back again and again until you stop the video yourself. You can also turn the video into a Gif format, which can last up to 10 seconds.
There are many other useful features in this app that will help you make your video even better. You can shoot video with the front and back cameras.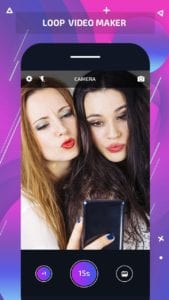 You can save the finished videos to your phone's gallery. You can also share them on social networking sites.
Downloads: 500 000+
Customers rating:

(2.9 / 5)
Looper! Loop, Zoom, AB Repeat & Bookmark Videos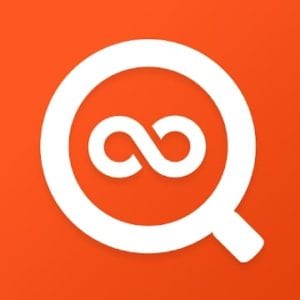 With this application, you can create unusual loop videos. You can also watch music videos and even tutorial movies.
This application is useful for those who are learning something new.
For example, if you're learning to play guitar, you can select the part of the video you want and loop it.
You can also loop your favorite part of any movie. Use sliders A and B to select the part you like.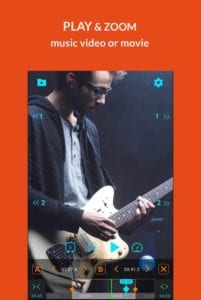 This application is very easy to use. It's completely free and requires no built-in shopping. Besides, there is no annoying advertising.
Downloads: 100 000+
Customers rating:

(3.2 / 5)
Loop Video – Loop Video Maker & Gif Maker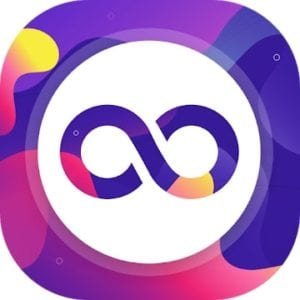 This application helps you create short videos that automatically scroll forward and backward. All you need is a little movement and a phone.
The main thing is the movement. Take pictures of people and objects that are in motion.
Whatever you shoot, remember. The tighter you hold the camera, the better the quality of the video.
Share the result. Upload the result to your Instagram or Facebook account directly from the app. You can also save the resulting video and upload it to your Instagram history.
Process the video. After uploading your video to Instagram, apply filters, editing tools to it, and select a frame to be displayed for the video in your profile.
Publish your video in Instagram History and add stickers and other design elements to it.
Extra advice. Before you start shooting a video, tap the screen with four fingers to display the hidden menu.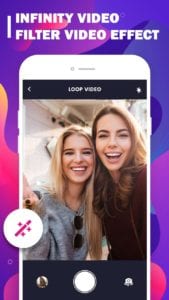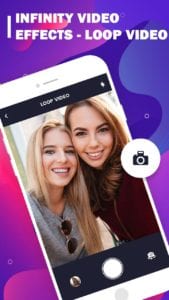 Here you can select video resolution, change the order in which the video is repeated, and adjust the frame count and frame rate.
Downloads: 50 000+
Customers rating:

(2.9 / 5)
Looping Video – Video Boomerang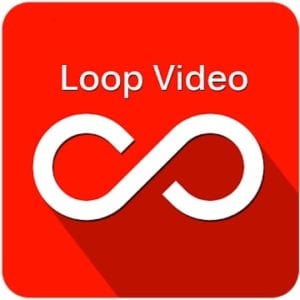 Looping Video – Video Boomerang makes simple moments fun and unexpected.
Create exciting mini videos that scroll forward and backward and share them with friends.
The app will shoot 10 consecutive photos and create a great mini video from them.
The app has a very intuitive interface. In the middle, there is a shooting button, on the left, there is a saved video, on the right, there is a camera flip to the front.
There is also a flash on the top right. After shooting a video, you will be offered to save it, or not to save it. To do so, simply press the back button.
The process of video creation is incredibly simple. Start the application and press the circle, while trying not to shake your hand too much.
In the process of "making" the video screen becomes light, but the video becomes normal.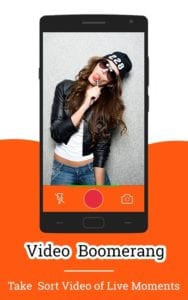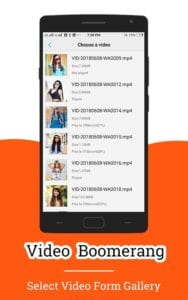 This application is free! This fact is very pleasing. Anyone can download it.
Downloads: 100 000+
Customers rating:

(2.7 / 5)

You may also like: Add music to your video apps for Android (9 Best apps)
Video Looper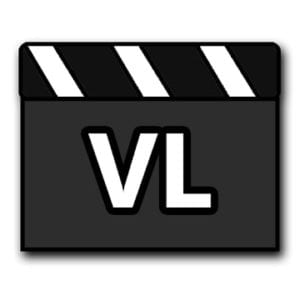 With this app, you can create loop videos that you can share on social networks.
Today they are very popular and help to attract the attention of all subscribers and friends.
The application itself is very simple. All you have to do is click the button in the center of the price.
But before you do, you have to choose whether you want to turn on the front camera or record video-selfie on a regular camera.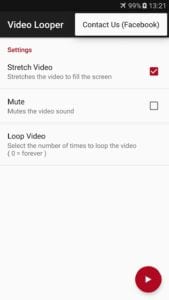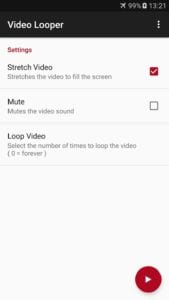 When importing a video into Instagram, there is a phrase at the bottom of the video that the video was created using this application.
Downloads: 10 000+
Customers rating:

(2.4 / 5)