[thrive_text_block color="green" headline=""] Nutrition is one of the basic human needs. But in the modern world, an important role is also played by the ability to quickly eat great food to move on to more important and interesting pursuits. Here all kinds of restaurants and cafes come to help. And thanks to applications with geolocation, the search for restaurants, where they prepare tasty and useful food, it becomes even easier. This is also an excellent application for tourists. Today we will talk about 11 Cool restaurant finder apps for Android.[/thrive_text_block]
Also check:
Apps to get more likes on Instagram
Zomato – Restaurant Finder
Zomato: Restaurant Finder – you will become the owner of the best app to find restaurants in order to eat or order food at home! The application allows you to get acquainted with the menu, see pictures of dishes, read reviews of customers and on their basis decide where to go. There is a function of the map, which will directly send to the restaurant.
The program offers a convenient search for bars, cafes, and restaurants in the location or in the kitchen – Chinese, Italian, Indian, etc. Go to each cafe that is next to you and turn on filters to find that institution that you like.
In the application, you can browse lists to discover new places where the most delicious burgers are served, there is a better setting for appointments or a hall for celebrations. Create your own collections, write down the places you would like to return to, make bookmarks and tell your friends. Directly from the program, you can make a table reservation.
The utility is available in the US, Canada, UAE, Portugal, Turkey, etc.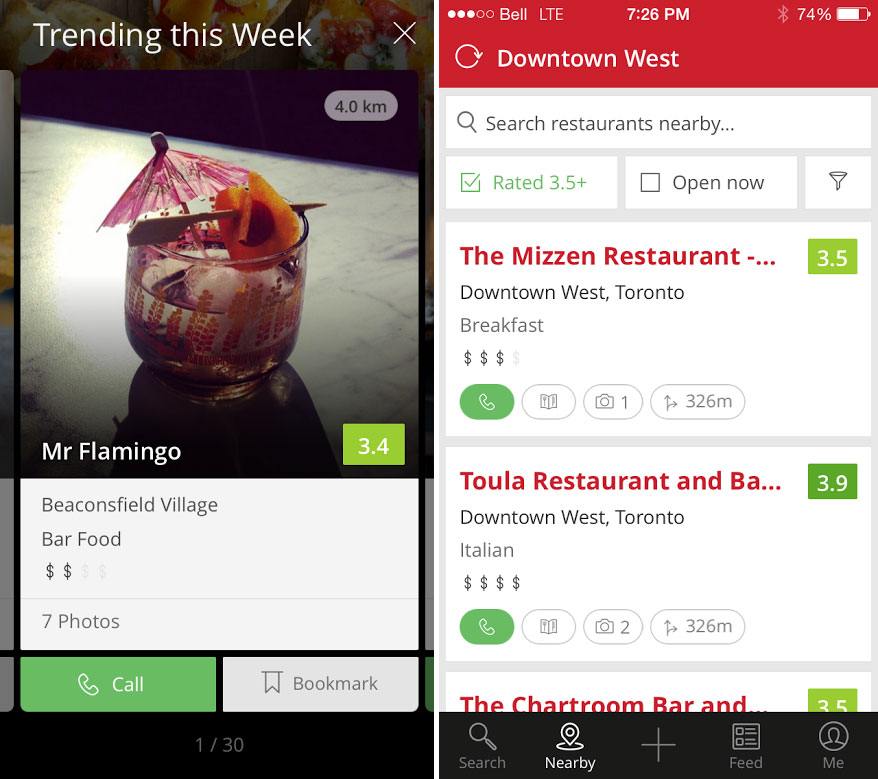 Downloads: +10000000
Costumers rating: (4.3 / 5)

Yelp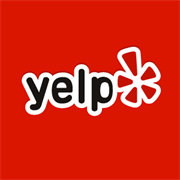 Yelp – an application that allows you to find on the map a place you are interested in in a matter of seconds. And it does not matter what you are looking for: the most fashionable in the city cafe or the nearest gas station.
When you first start the program will determine your location and give a very solid list of nearby institutions. Under the rather broad concept of "institution" are hidden not only cafes and restaurants but also hairdressers, shops, markets, hotels. In order not to get confused in all this, use the filter and leave the category of interest to us.
Well, then we determine what is important for us. Do not want to go far – we sort by distance, there are not so many cash left in the wallet (or, on the contrary, there is a desire to spend) – at a price, you want to visit the most popular place in the city – by rating.
We picked the right option – see more details. Exact address, phone, business hours – now we know exactly where and when to go (the road will be prompted by the built-in map). We carefully study the feedback of visitors, see photos.
Those who use Yelp to search for cafes and restaurants will be pleased with the possibility of reservation using the OneTable service. Well, after you can register on the site and share your impressions and, possibly, photos.
convenient search;
the possibility of booking;
built-in maps;
detailed information about each institution.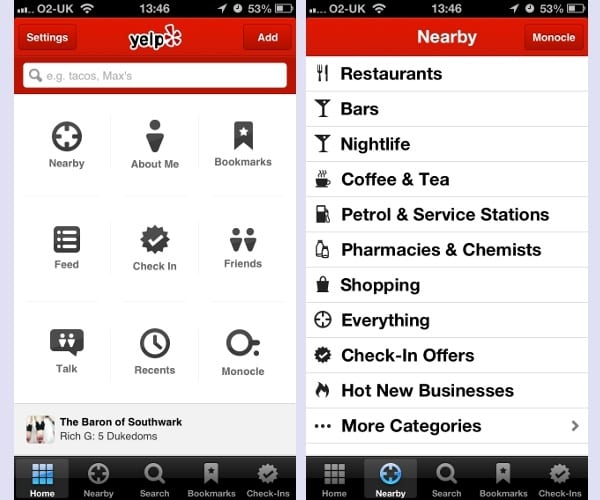 Downloads: +10000000
Costumers rating: (4.3 / 5)

Foursquare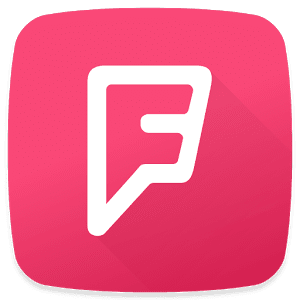 Foursquare has released a completely new version of the main application for reviews, recommendations, and search in the county of high-rated locations.
The program has completely changed. A new navigation bar with four tabs appeared at the bottom. In the "Find a Place" section, you can find a suitable café and restaurant nearby (for breakfast or dinner, a business meeting, recently opened, etc.), with detailed descriptions and large photos. The "Here" tab displays information about the place where the person is now, with recommendations and tips. The "Tips" are the reviews left by friends and other users. And in "Profile" you can comment on visited institutions, change settings and notifications.
The search works very well, you just will not stay hungry in an unfamiliar city. In addition, you can choose different filters, such as time of work or price policy. The tag system is simply indispensable, you can not only search for places on them but also see what services the institution of your interest offers.
"What's good" is just the perfect section for a Friday evening, when you're meeting your friends, and do not know which pub to visit. Again, you can see the tips and quickly determine: where do you kiss the waitress for a check or where they give the second pizza as a gift. You can also leave your own tips – to reduce the popularity of the restaurant if you brought a cocktail with a fly.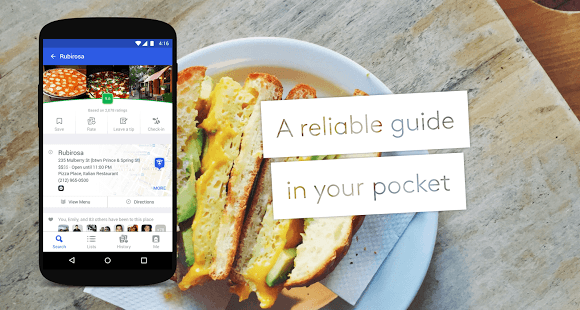 Downloads: +10000000
Costumers rating: (4.1 / 5)

TripAdvisor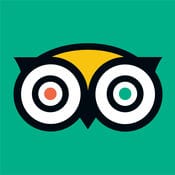 If Foursquare is still more designed specifically for finding places in general and food in particular, then TripAdvisor is a huge combine, where you can find everything from hotels and air tickets to small shops and restaurants. The service has a large user base, so even on inconspicuous places, there are several reviews with photos. Some restaurants are specially sticked with a TripAdvisor sticker on the door so that visitors do not forget to leave a review.
In TripAdvisor, when searching for restaurants, there are also several filters: for the price, location, kitchen, and a number of other parameters.
It is interesting that on the cards with reviews periodically meet and the answers of the administration of institutions, it is very cool. This applies not only to restaurants but also to hotels, so if you have something to say, be sure to write!
TripAdvisor along with Foursquare is one of the must-have travel applications, however, it is perfect for finding a nice restaurant at home.
Having dined in the restaurant, use the application to write a review from your mobile phone, while the impressions are still fresh in your memory.
See millions of reviews, opinions, and unbiased photos made by travelers and lovers of gastronomy.
Add your reviews and photos.
Find the best restaurants, including those that received the awards " Travellers' Choice ".
Use the "Near Me" function to find out about the restaurants and cafes that lie next to you or include the entered address.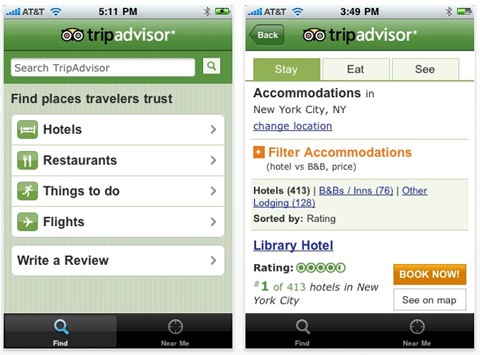 Downloads: +100000000
Costumers rating: (4.4 / 5)

Google maps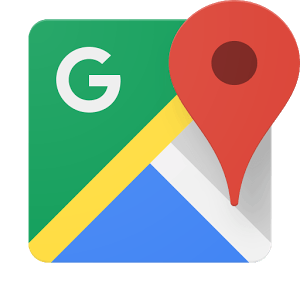 Did you know that in Google Maps you can now not only search for places but also check out, and also read reviews of other users? After Foursquare began to "blown away" in Google apparently decided to pick up the initiative and lure users to themselves. Now you have an expert account and you can "pump" it, leaving reviews in the visited places.
In the maps, there is a division into categories, whether it be restaurants, cafes or something else. Since the maps are used by a huge number of people, the number of reviews is very decent. And Google collects statistics on the workload at different times.
However, there are few filters, and it is this fact that the application loses to its competitors.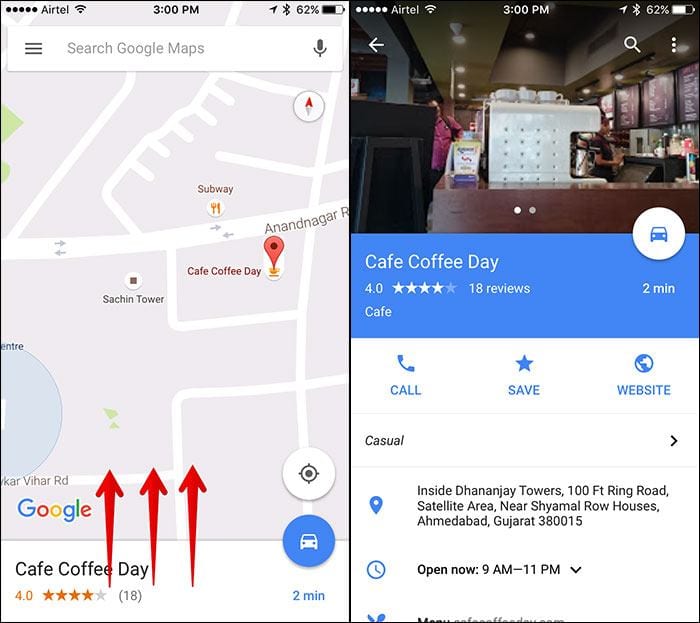 Downloads: +1000000000
Costumers rating: (4.3 / 5)

Restaurant Finder
The app will help you find restaurants that are located nearby. You need to enter your location address or index, and the app will show you all the places where you can eat around the world – USA, UK, Ireland, Brazil, etc. Moreover, if you are in an unfamiliar place in another city, you do not have to enter anything. Using the GPS, the application will automatically determine your localization and display all the restaurants that can be visited.
For more accurate information, check out the institution's working time, with the offered menu and even a phone number so you can contact the institution for convenience. In addition to restaurants, the application will help you find hotels, car parks, nightclubs, shops, gas stations, etc.
Downloads: +1000000
Costumers rating: (4.1 / 5)

OpenTable – Restaurant Near Me
Sometimes you just want to sit in a nice restaurant and have a delicious lunch. But to find the ideal institution (kitchen, location, price) is quite difficult.
Thanks to its restaurant search functions, OpenTable will help you plan a perfect lunch or dinner, and you can book a table right through the app. Track cafes and restaurants on reviews, real photos, and comments. Convenient filter on the price policy, kitchen, menu, location can successfully choose a restaurant or cafe, which will meet all your requirements.
After a delicious meal do not forget to leave your feedback and impressions, let other hungry people know about the place where you had dinner with pleasure.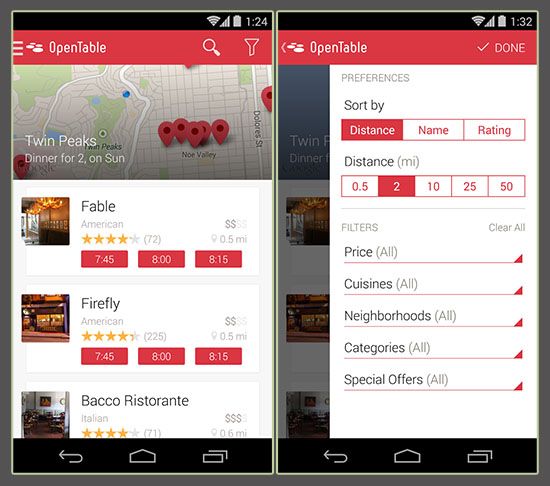 Downloads: +5000000
Costumers rating: (4.5 / 5)

Food Map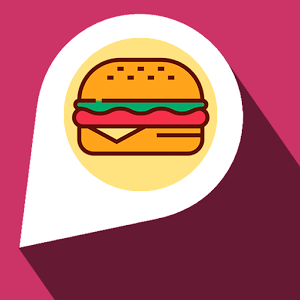 This service provides an opportunity to download and install the Food Map application on your smartphone and tablet, with which you can quickly and easily determine the place for eating in any corner of the world.
The above application will help you to understand and determine the place where you can eat deliciously, safely, and without undesirable consequences. Pointing the city in which you are, the application independently searches for and marks on the map all the places where you can eat deliciously and nourishingly: from expensive and elite restaurants, and to ordinary stalls with cakes.
A nice innovation is the ability to view the estimates of early visitors, as well as the opportunity to leave comments about dishes and staff, complaints and assessments themselves.
Food Map application features
service allows you to view bad reviews and comments of a proposed institution;
to mark on the map new and interesting places, indicating their opinion;
with the help of the Food Map, you can find a place where you can eat hearty in any corner of the globe;
in case if for any reasons and circumstances you did not like the food or service, you can send a complaint yourself directly to the specific department.
The main task of the service is to influence the improvement of the quality of food and products that we eat, regardless of the level of the institution and the city/country where it is located. Convenient navigation will quickly find the right menu and activate it.
Everything you added in the photo comments is automatically transferred to the general archive of the institution, which is available to every user of the Food Map. Now you can easily share photos and records of all places and places you visit with your friends via Instagram and Facebook that interact with the Food Map service.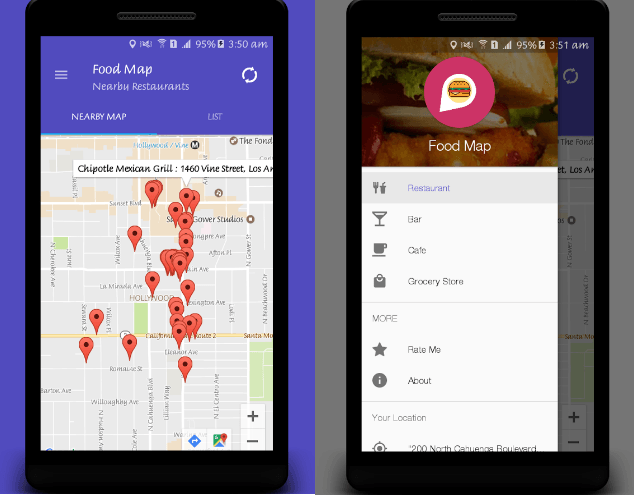 Downloads: +1000
Costumers rating: (4 / 5)

Foodspotting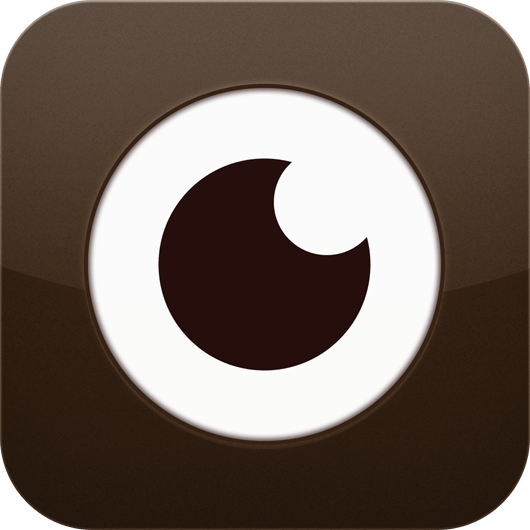 The Foodspotting application will help you not to stay hungry in an unfamiliar place. It contains addresses of cafes, restaurants, bars, and even student canteens, and will show those that will be nearby the user. In Foodspotting, you can also search for specific criteria such as kitchen type, work after midnight, average check size, and even places that your friends liked.
In the program, you can see the user rating of the institutions and read reviews from real visitors. Soon after the release, the program was dubbed a "visual guide" for good food. The creators Foodspotting decided to play on the love of photographing food and posting the images to social networks established in recent years.  In the application, users can publish pictures of dishes not just for likes but also for the benefit of others. In total, since 2010, the application has downloaded more than 4 million illustrations.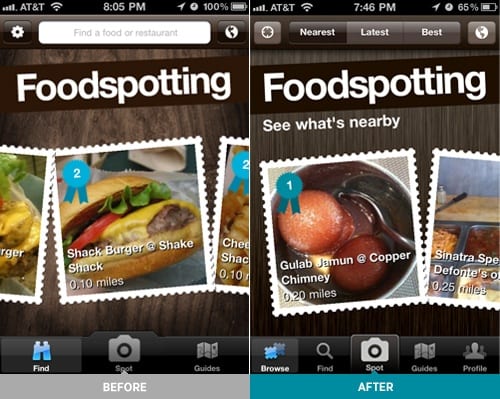 Downloads: +1000000
Costumers rating: (4 / 5)
Tasteful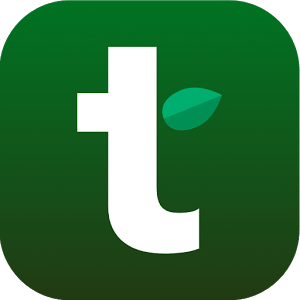 It's great to eat healthy food! The Tasteful app chooses restaurants with a healthy menu, vegetarian, diet or gluten-free meals. That is, the program is looking for restaurants that are responsible for the quality of their dishes, and not for the number of parking spaces near the restaurant.
Thousands of cities around the world are ready to offer you restaurants with delicious and healthy food, and the Tasteful application takes care of their search. About your impressions of visiting the restaurant you can leave in the community created in the application. You can use a convenient search, for example, if you are a vegetarian or do not eat gluten, then Tasteful will pick up a restaurant that will match your taste preferences.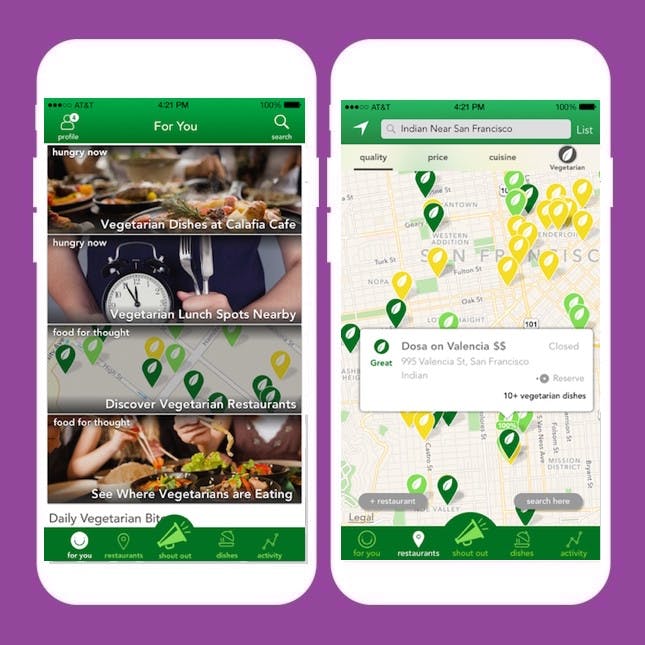 Downloads: +1000
Costumers rating: (3.2 / 5)
HealthyOut Healthy Meal Finder
The HealthyOut project was established in June 2012. The app is designed to help you look for/order healthy/vegetarian foods at regular eateries or large chain restaurants, as well as in nearby places.
In the menu, the user indicates what food he wants (fewer calories, lactose-free, vegetarian, paleo or gluten-free). Next, he must choose products that he does not exactly want to see in his dish and his maximum calorie content. The application shows a list of nearby places and dishes, taking into account the maximum caloric value that the user indicated, as well as possible cooking options (for example, without onions, without sauces or vice versa – with the addition of something). You can order at home but you can walk and eat on the spot.
So far, the application is only in the US.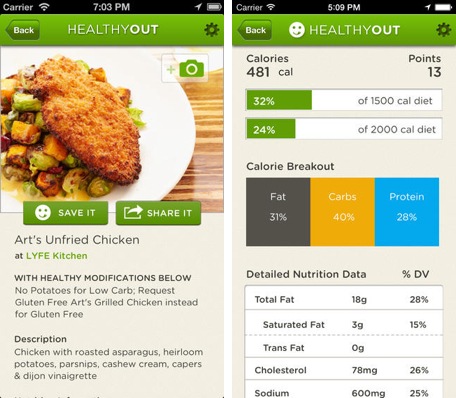 Downloads: +100000
Costumers rating: (4 / 5)
[divider style='full']
All the above-described applications are not just searching engines but real advisory services that suggest the best restaurants, cafes, and bars based on your preferences and tastes.
We will be very grateful if you find a moment and share your thoughts on the programs in the comments to the article. Any constructive criticism is only welcomed.
After a hearty dinner in a good restaurant, you can relax a bit and play some game on your smartphone. For this purpose, pay attention to the [thrive_highlight highlight='#689b5d' text='dark'] 17 Best train game apps for Android. [/thrive_highlight]