The inalienable life of every person, no matter how domesticated he is, includes a trip to the store for shopping for a variety of purposes. Of course, it is most convenient to do just one trip, taking care of the most necessary and not worrying about further raids. Only there is a problem – most potential buyers have a hard time remembering their long list of things that need to be purchased.
The situation can be saved with the help of an old but correct method – a piece of paper with some kind of a shopping list. But the sheet can roll around at home or even get lost in some hard-to-reach place, so modern customers use advanced technology – such can be attributed to the mobile applications. We present to your attention 15 Best grocery list apps for Android. And for what purpose it serves – we will understand together.
Using the list is not only convenient but also economical in all senses. Firstly, a correctly compiled list, which is updated on the fly, saves you time. Secondly, the list that you always see before your eyes, will help you stay from unplanned purchases and avoid unforeseen expenses. Yes, and your nerves will be safe because you no longer have to worry and quarrel with loved ones that you forgot to buy something.
You may also like: Restaurant finder apps
Mighty Grocery Shopping List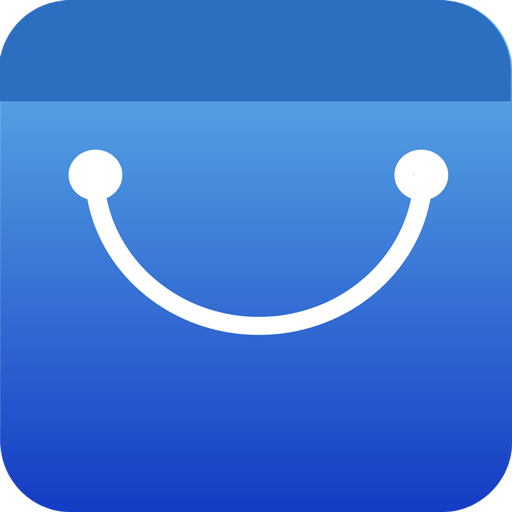 The program Mighty Grocery is multifunctional and at the same time convenient scheduler of purchases. With this application for smartphones based on Android, you can directly in the store near the ticket office quickly and easily make a list of selected products, enter their quantity and price. And the application is equipped with a voice control function.
Having created the list, you can immediately see the total purchase price. And if something from the pre-compiled list in the store did not appear and you did not choose these positions in the list for registration, then the selected items of the list will simply disappear after the purchase is made, and the remaining ones will remind you what else to buy. The made lists form the history of purchases, from which you can choose the necessary goods on a subsequent visit to the store.
Main features of Mighty Grocery:
The number of shopping lists is unlimited.
The number of products in different units.
Cancellation of the last action if necessary.
Sorting products by category, alphabetically, by title, by importance.
Purchase history.
Pre-installed catalog of product categories.
The increase or decrease in the quantity of goods purchased per unit is made in one click.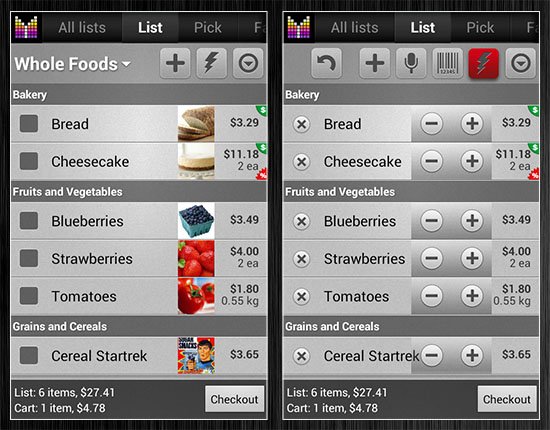 Downloads: +50000
Costumers rating: (4.5 / 5)
Out of Milk – Grocery Shopping List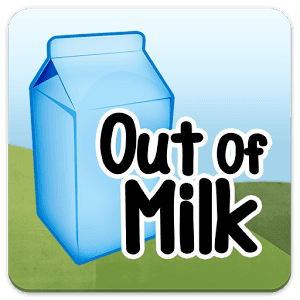 Judging by the number of downloads on Google Play (of which more than 10 million), this application can be called the most popular. In addition to the main function of creating shopping lists, this application allows the user to schedule their further actions during the day.
In the main menu of the application, you can find three main tabs: shopping list, to-do list, and pantry. By the name of the first two tabs, you can guess their functionality. The third tab serves for recording the products that the user has at home and can be stored for a long time.
It is through such simple functions that developers offer the user to monitor the availability of products that are in the house, record the list of purchases and the cases that need to be performed.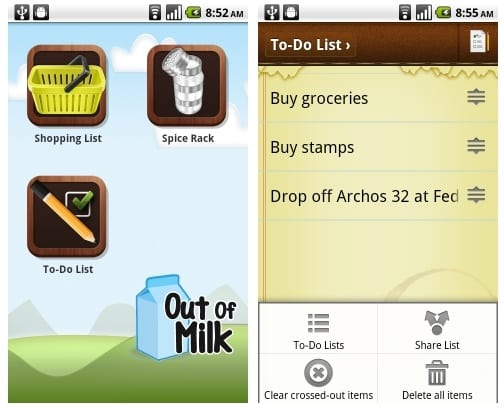 Also, an important function is the ability to create a shopping list through the site and then transfer it to a mobile device.
Especially convenient is that you can exchange lists with other users in real time. So if you urgently need to buy something but you do not have time to do it yourself, ask to use your list of someone from your family.
In addition, the application stores in memory the history of changes in prices for goods, and also remembers the history of your purchases. And thanks to a simple user interface and various design themes, it's not only convenient to use but also nice.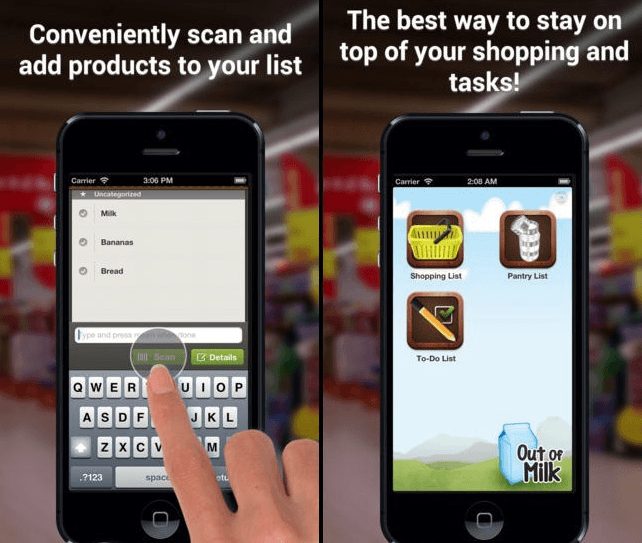 Downloads: +5000000
Costumers rating: (4.6 / 5)
Shopping List – Buy Me a Pie!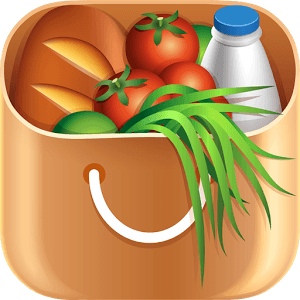 Buy me a Pie! – is a convenient and elegant shopping list, designed to organize and simplify shopping. Since the application appeared in the Google Play store, the app was able to estimate by 4 million people, and daily it is used by about 80 thousand people.
Impressive. Although, of course, nothing surprising: the developers have created an excellent and popular product, its success is a well-deserved phenomenon.
In the application Buy me a Pie! you can create as many shopping lists as you need. You can make, for example, a separate list for products, separate for stationery, another for household chemicals and so on. And soon the most important list will be actual – the list of New Year's gifts.
The number of items in each list, of course, is also unlimited. Adding new products is very simple. As soon as you start typing the name, the Buy me a Pie! app immediately offers you several options so that you do not have to enter all the name completely and do not waste extra time. However, it happens that there is still no such thing in the database that you need – then just enter the name once, and the application will remember it forever.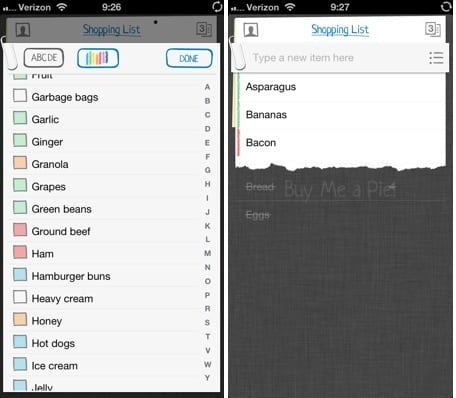 For all products, you can specify the required quantity. What it measures is decided by you – liters, pieces, bottles, packaging, and the like – as you please. In addition, the list can be sorted by categories: each product can be marked with a certain color. In the general list, all products from the same category will automatically be placed side by side.
Thus, in the store, it will be easier for you to take everything that you have planned and forget about anything. And once you take the product from the store shelf, just click on its name in the list to delete it from the list. And if you pull the list from the bottom up, you can delete all crossed out goods. It's simple.
The application Buy me a Pie! supports cloud synchronization in the background. This can be useful, for example, in the case when you went to the store, and someone in your family remembered that he forgot to ask you to buy something necessary: simply edit the list as you will immediately see all changes – next to changed or added product will be a special icon, so you do not miss anything. By the way, lists can be sent by e-mail and SMS.
Thus, the application Buy me a Pie! is a real necessity for everyone who visits stores at least occasionally. As already mentioned above, this tool will help you save time, money, and nerves. Perhaps, Buy me a Pie is the best assistant on shopping trips. See for yourself.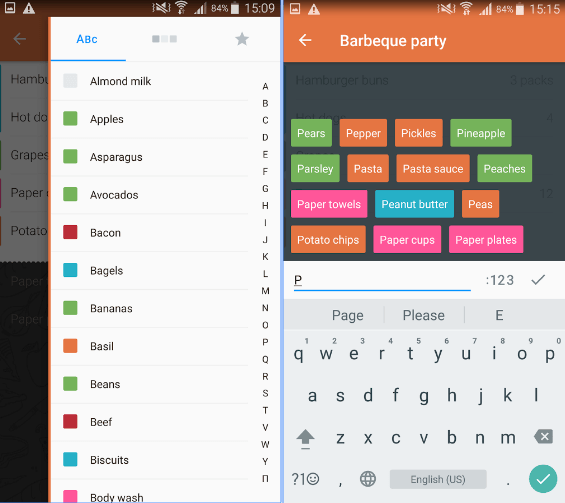 Downloads: +500000
Costumers rating: (4.5 / 5)
OI Shopping list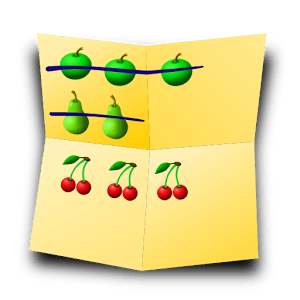 The functionality of the application is not diverse but the list of features fully includes a set of the most necessary operations. The program allows you to prepare a list in advance, and during purchases only make corrections to it and mark the purchased goods.
The simplicity of the application allows the operating system to run it as quickly as possible, and work with the finished list is reduced to a minimum. Basically, it is clicks on items, sometimes a slight adjustment of price and quantity.
Working with the application begins with the creation of a shopping list, the program allows you to assign a name to it. The Ol Shopping List provides several lists for working, which expands the possibilities for the distribution of purchases. For each product, you can change the name, quantity, price, assign it a priority, and set labels. You can expand the product information in the "note" section but for this purpose, the application will offer an additional download of the program Ol Notepad.
Also, the Ol Shopping List program allows you to save the contents of the list to a text file and provides it via the Internet. In the settings, you can enable the list-cleaning mode by shaking, set the order of goods sorting, change the theme, etc.
The application is distributed free of charge, has a wide range of extensions, which increases the functional arsenal.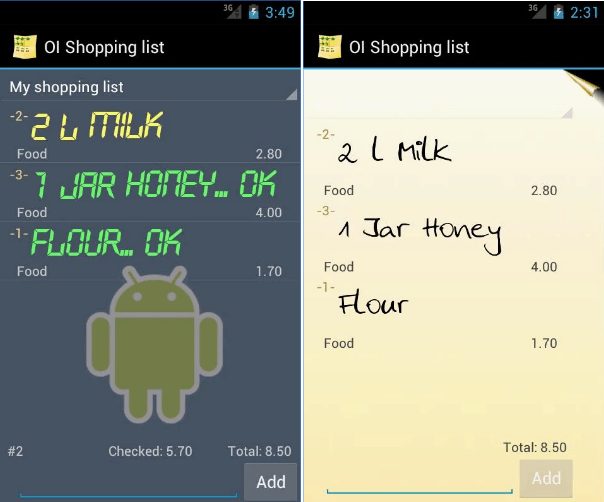 Downloads: +1000000
Costumers rating: (4.3 / 5)
Bring! Grocery Shopping List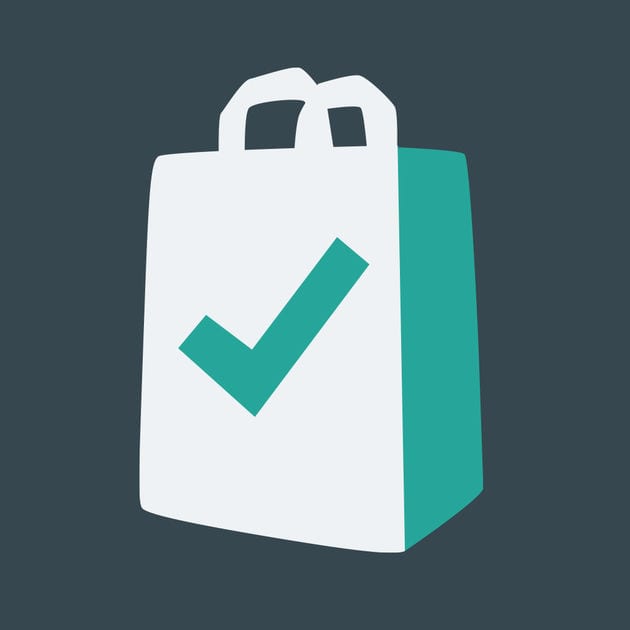 The application will help to compile lists, make calculations, and plan the time of trips to the shops. The application Bring! Shopping List even has a function to manage your own store, a calculator, a list of tasks, and effective ways to save money.
The application has a number of advantages that other similar applications can not offer, namely:
creating shopping lists, sharing with friends, relatives;
ready templates, designed for office purchases, picnics, holidays;
the ability to synchronize the application with smartwatches, tablets, computer, social networks;
the ability to add videos, recordings, and photos;
mailing to friends or contacts about changing the list of products, plans for shopping;
the availability of hundreds of articles in the catalog, the ability to add their own recommendations;
Download Bring! Shopping List can be absolutely free, although to use certain functions you cannot do without the Internet.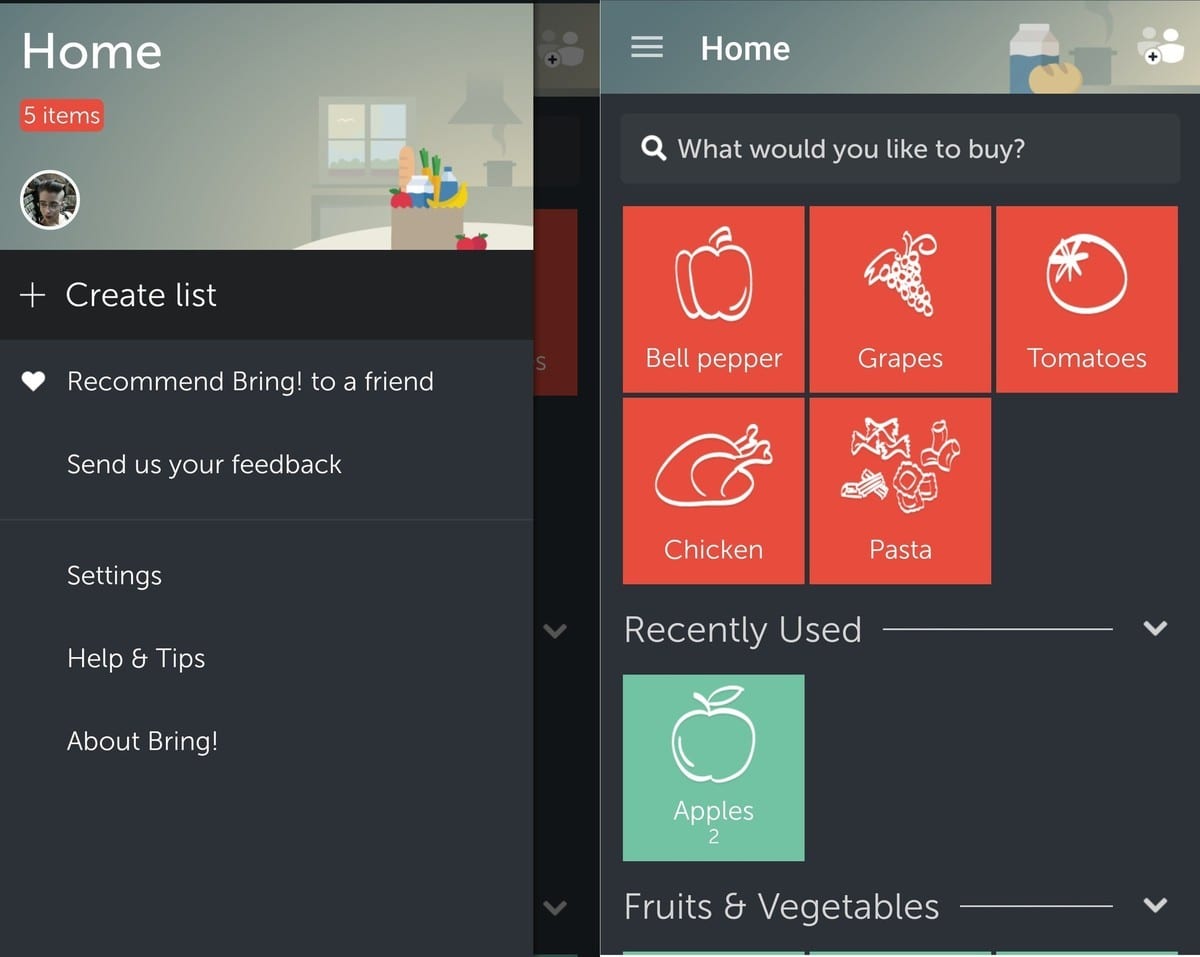 In addition to the described functions, using Bring! Shopping List on your smartphone, you can expect other advantages:
synchronization in the background after changing the list of products, which will be notified people from your contact list;
ease of management;
a colorful interface, presented in the form of blocks with tasks;
the possibility of using markers, grouping lists by category;
training and the availability of a dictionary with new expressions;
creating multiple lists, managing them;
sending notifications via messages or social networks;
return to the beginning or end of the list with one finger touch.
From the new functions after the application update, you can select a reminder by location. That is, when you turn on geolocation and set the task for a particular store, the application will send a notification to the phone that you are in place and you need to make an acquisition. Then you will never pass by, and you will not have to go back.
For ease of use, you can select more than 20 languages. Downloading the application for free, you will cease to worry about losing paper lists and buying the unnecessary things.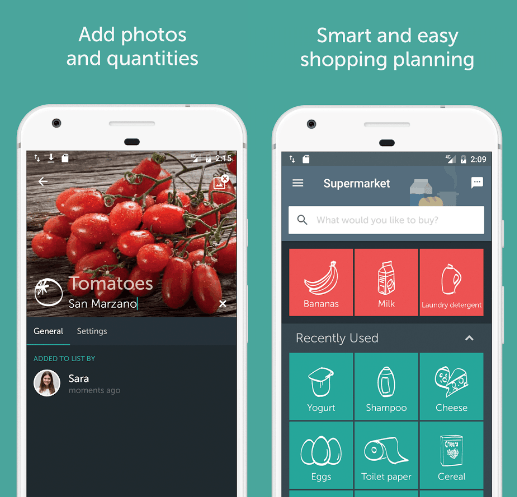 Downloads: +1000000
Costumers rating: (4.4 / 5)
Organizy Pro Shopping List App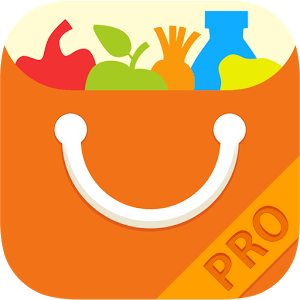 Of course, if you are going shopping, you need to use the list, which should be somehow entitled. Organizy takes this into account – the application makes it possible to create several shopping lists at once and give each of them a name.
After you created the list, it's time to edit it: add the products you need to buy. The app invites us to indicate some product characteristics when adding: name, quantity, and measure, if desired, a comment, and also a category. It is worth noting that if you choose a product from the suggested Organizy options, then some sections are filled automatically, according to the preferences of customers. But personalization has not been canceled yet.
Once you have finished adding products to one of your lists, you can start editing it step by step: if you have already purchased one product from the list, you can simply give it a "crossed out" to the right by swipe right, and delete it from the virtual sheet forever.
"Crossed out" products, if desired, can be returned to the list by the same action that was given this status. And when you have a need to irrevocably remove all purchased products from the list, it is possible to use one button. The edited list can be sent to another user in any convenient way. In the menu of the lists themselves, one can see how many products are included in it.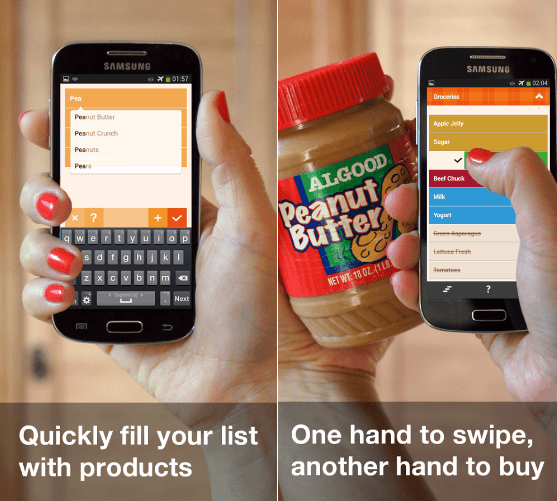 The process of buying products can be simplified – in the settings, you have the opportunity to customize for yourself some parameters of the application: the language, the measurement system – English or metric, and the theme of graphic design – solar, ice, green, or pink.
For the work of the program, it has practically no effect but as a pleasant addition, it will clearly be superfluous. In terms of content, Organizy offers us quite a wide variety: thus, among the extents of measurement, there are both common and some original ones, from a pound with packing to a tin can and a glass jar. With categories, everything is all right: in Organizy, almost all the departments of the average grocery store are represented. Down with long routes!
On mobile platforms, there are already quite a large number of applications that play the role of a virtual shopping list. So why is it worth to choose on Organizy? First, there is almost nothing superfluous, every little thing will find its use in the hands of the buyer when he goes to the store.
Secondly, simple, unpretentious, and at the same time, the competently executed graphic design allows you to make purchases without being distracted by a too sophisticated design. And thirdly, Organizy and convenience are extremely harmoniously combined – you can easily put food in your basket with one hand, and the other – keep a mobile device in your hand and operate with such an application. But nothing more is required, right?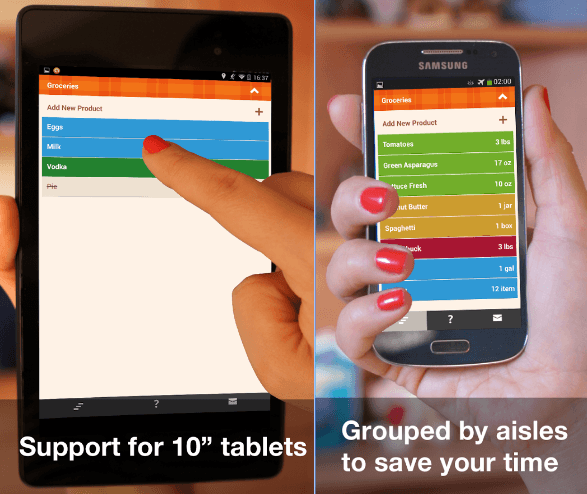 Downloads: +100000
Costumers rating: (4.4 / 5)
My shopping list (with widget)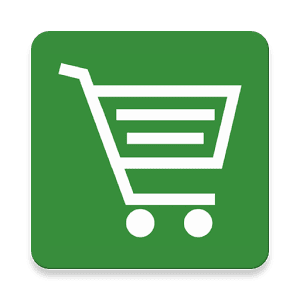 Good apps are never too much because only then the user can choose from the whole heap of applications, the best for himself. My shopping list application is a typical shopping list, which intelligently combines a thoughtful and beautiful interface, as well as well-implemented functionality. The application perfectly works and copes with the delivered functions on all of 100%.
Functional. On the main screen, as it should be, there is a list of created shopping lists (sorry for the tautology). Next, to the name of the list, you can see either an exclamation mark, which means that some element of the list has not been purchased or a tick that indicates that you bought everything that was planned on the list. In the right corner, the total cost of all products is listed.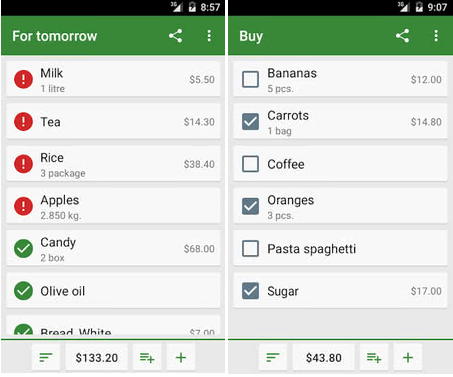 You can sort the lists by purchase, alphabet or cost. When creating a new list, you need to specify the name and currency in which you will be calculated. When filling out the product form, you need to specify its name (in the appendix, there is a list of prepared titles, which you can add to yourself so that you do not enter the name manually each time), quantity, and cost.
You will be able to deal with the application settings without any problems.
The My shopping list toll is a simple, beautiful, and convenient shopping list, in which it is easy to store and create any lists, and also to share them through any convenient application. Pleasant use!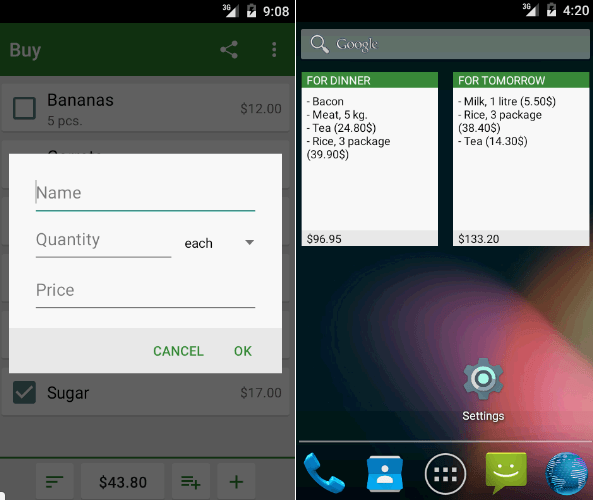 Downloads: +100000
Costumers rating: (4.4 / 5)
Super Simple Shopping List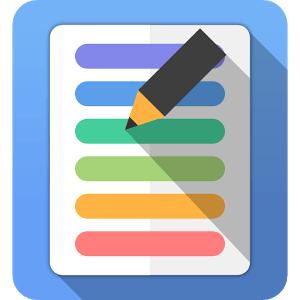 The Super Simple Shopping List represents the most accessible application allowing you to create various purchases without much effort.
You can add several different products at the same time, and then you will not forget anything and you will not have to return. Thanks to a long press, you can edit the record already made, or even delete it altogether because of uselessness.
If you shake the phone, you can delete several combined items, thereby saving time. That's why everyone who goes shopping and constantly thinks that they can miss or forget something, you need to download the Super Simple List of Purchases for Android. After that, all the purchases will bring only joy.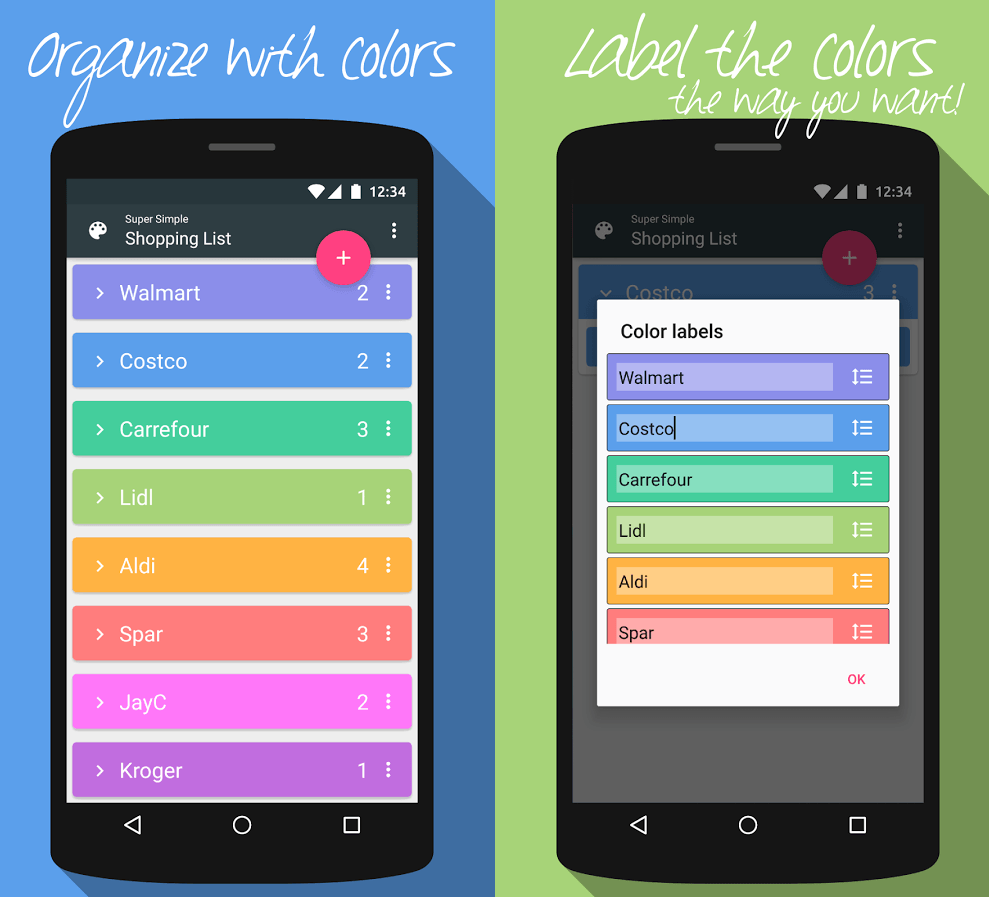 Thanks to the different colors, the purchases can be divided into several categories, which brings additional convenience. So, for example, you can distinguish various shops that you need to visit and make certain purchases there, you can mark different departments that would not be confused or even provide a specific reason for shopping.
The main thing is that it brings you comfort, and the application has become a real assistant in shopping. If you have already appreciated its theoretical quality, then download the Super Simple List of purchases on Android to check everything in practice.
While in the store, you can put certain marks on the purchased goods, you just need to click on the position, as it will show a cross sign that the product was purchased. Another feature of this application is the ability to synchronize with other devices and share shopping with friends or family. No more need to write down purchases on a piece of paper or think that you have forgotten something because the application will make it easier for you to go shopping, and this will only bring pleasure.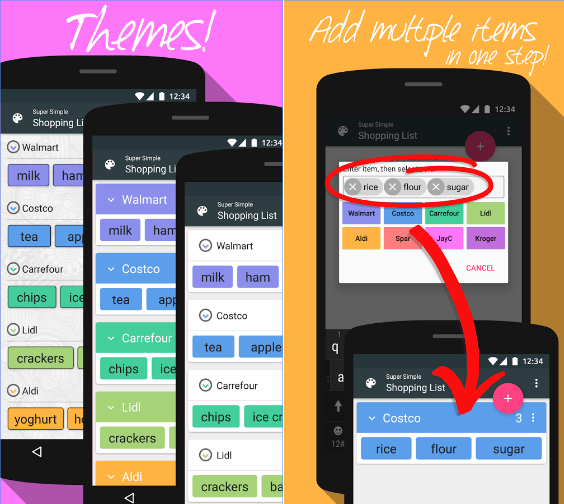 Downloads: +500000
Costumers rating: (4.3 / 5)
Shopping List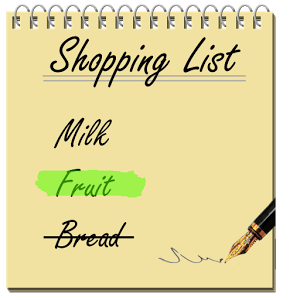 Shopping List is another popular application from Google Play. Of the interesting features of the program, we note the ability to maintain multiple lists, support for voice input, and barcode reading, as well as the function of highlighting important purchases. By the way, pro-version with a widget, backup function, and wider settings is paid.
You can mark the item as purchased, mark it out, change it, or delete it from the list. Through the application menu, you can organize shopping lists, enable/disable the hiding of purchased items, and purchase a desktop widget. If you want, you can order the shopping list manually, placing the items in the desired order.
A list of purchases is also available, and you will need to enter the recipient's phone number, which will receive an SMS notification and a link to download the application from your number. Settings in the Shopping List are a bit – you can only enable/disable the dropping of purchased items to the bottom of the list, also choose the font size, and interface language.
The Shopping List is a solution suitable for lovers of simple applications that are not overloaded with a lot of rarely used options. Although someone may not have enough fully automated synchronization between devices.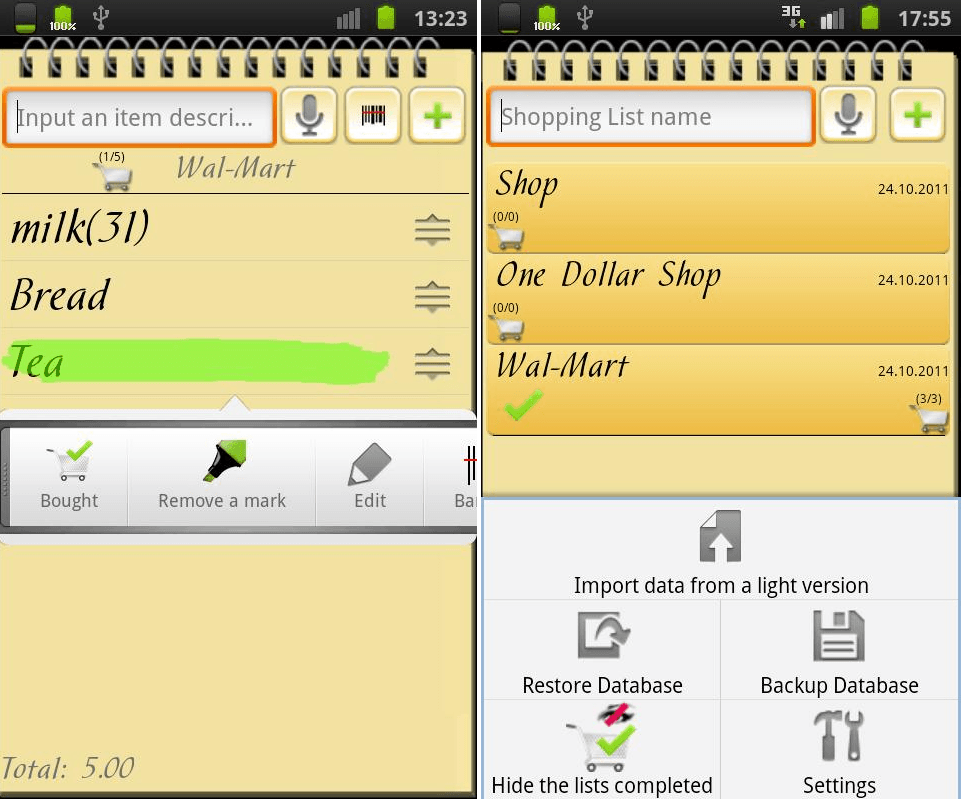 Downloads: +1000000
Costumers rating: (4.1 / 5)
Shopping list by Fivefly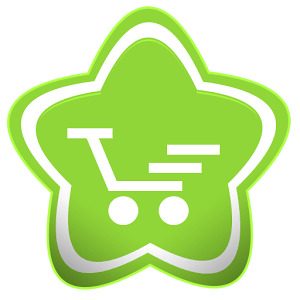 According to the developer's description, the Shopping List app from Fivefly allows you to create shopping lists with prices, quantities, barcodes, and photos of goods. Another feature is the ability to create shopping lists from recipes.
When creating a new shopping list, you first set its name and save the list, and then, after appearing in the general list, you can proceed to fill out its contents. When adding goods, you can set the number, unit, category, specify the price, and add a photo.
By the way, the last function, despite the seeming redundancy, can be useful when buying "goods on the model", since you can go to the photo view of the desired product without looking for its photo in the "gallery". Photos can be made both by the camera device directly from the application and can be selected from the "gallery". To automate the input, you can use a barcode scanner.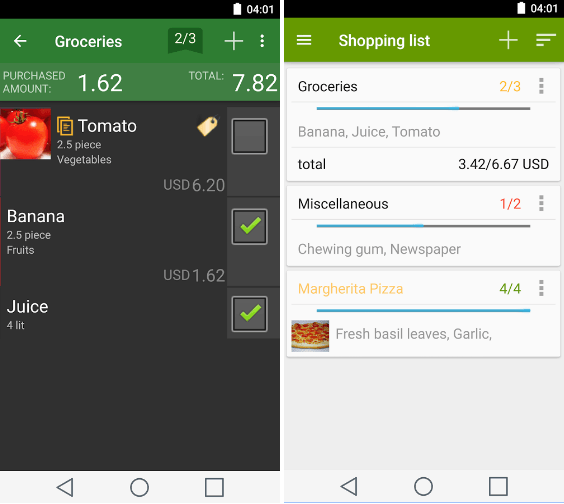 Of the interesting features, we note the ability to copy and move goods between lists. However, even if the names of the goods coincide, they are displayed in different lines, and there is no request for the association.
Another convenient "chip" of the program – in the listing of the shopping lists progress bar is displayed for each of them, which shows the progress of the purchase plan. Equally convenient is the restriction of display by category, so you can quickly navigate through long shopping lists, being in one or another department of the supermarket.
The settings for the app from Fivefly are quite flexible. The user of the application can customize the list of categories, units of measure, product catalog (from which you can fill the shopping lists), the barcode database. Through the "Dashboard", you can configure the synchronization, the key for which is the device ID. Moreover, the synchronization in the Shopping List tool can be used for both backups and to share your shopping lists with other users. In addition, the Shopping List allows you to create local backups.
As you can see, there are a lot of settings in the program. The functionality of the software from Fivefly is not bad. The program is free but displays an advertising banner.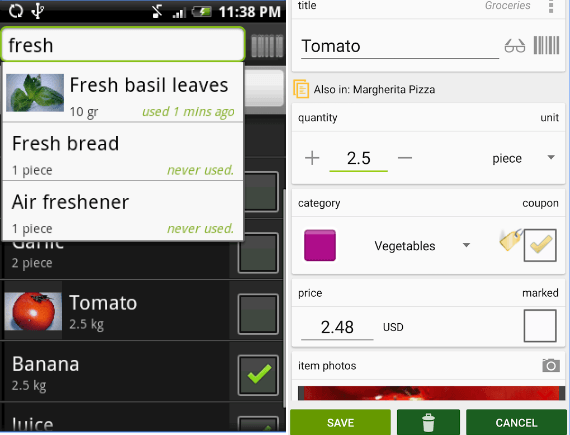 Downloads: +1000000
Costumers rating: (4.2 / 5)
AnyList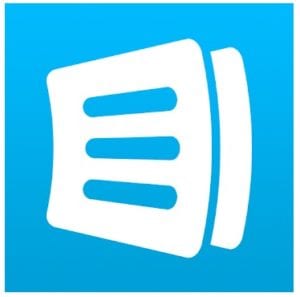 AnyList is a free universal product shopping application that offers a built-in database for creating multiple lists. Start typing an item and the app will automatically fill in each entry to speed up the process.
When it's in your shopping cart, click to cross it off the list; another tap recovers it next time. Added items are automatically divided into categories, but can be manually sorted into custom groups. You can mark items as favorites, move or copy them between lists and add color themes.
AnyList also stores recipes, either manually entered or copied and pasted from websites or email. At a touch, all the necessary ingredients are added to your shopping list, or you can print or email a complete recipe.
Recipes and individual lists can be shared with others. All you need is the email address used to register your free account.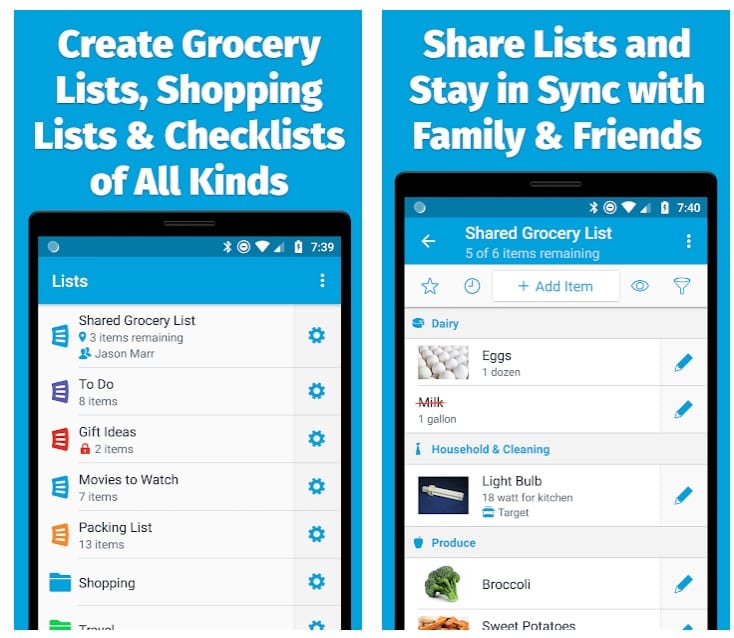 Downloads: +100000
Costumers rating: (4.6 / 5)
Yummly Recipes & Shopping List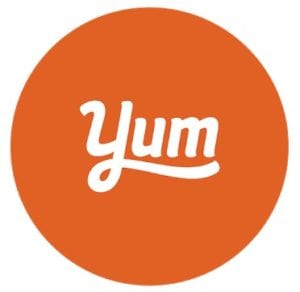 Yummly Recipes and Shopping List is one of the best applications to date, which has collected up to 1 million recipes of different dishes. Improve your cooking experience and find recipes from thousands of cooking sites!
With one click you can add a complete recipe to the program and it will generate a shopping list to make your trip to the store productive. Synchronize the data between your phone and tablet so you can view the right ingredients in the store.
Collect and organize your favorite recipes. Just one click and step-by-step cooking instructions are stored in your device. Create collections to easily organize your cookbooks. Customize the app according to your taste preferences and you will only receive recipes that you love the most.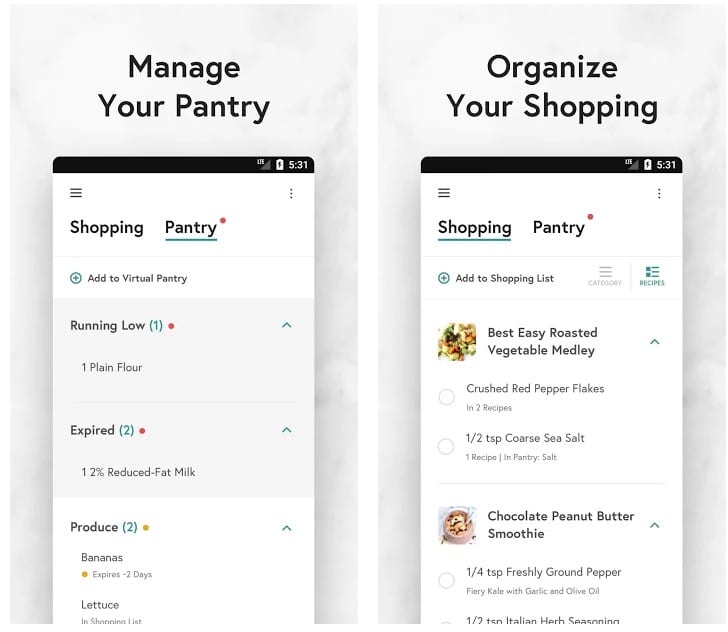 Downloads: +5000000
Costumers rating: (4.6 / 5)
Shopping list voice input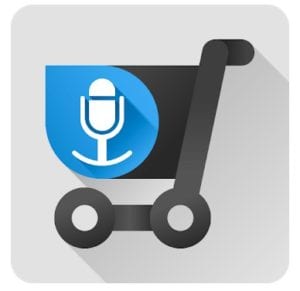 Never again make chaotic notes… Easy to use shopping list app. You can create shopping lists directly by speaking. You can create multiple shopping lists, for example for different stores.
Functions of Shopping list voice input:
Two voice input modes;
Drag and drop list;
Managing multiple shopping lists;
Synchronization between devices;
Crossing out when shopping;
Notifications for lists;
Ability to share your shopping list;
History;
Change the font, its size, and color.;
Background change.
Have fun with this intuitive shopping list app.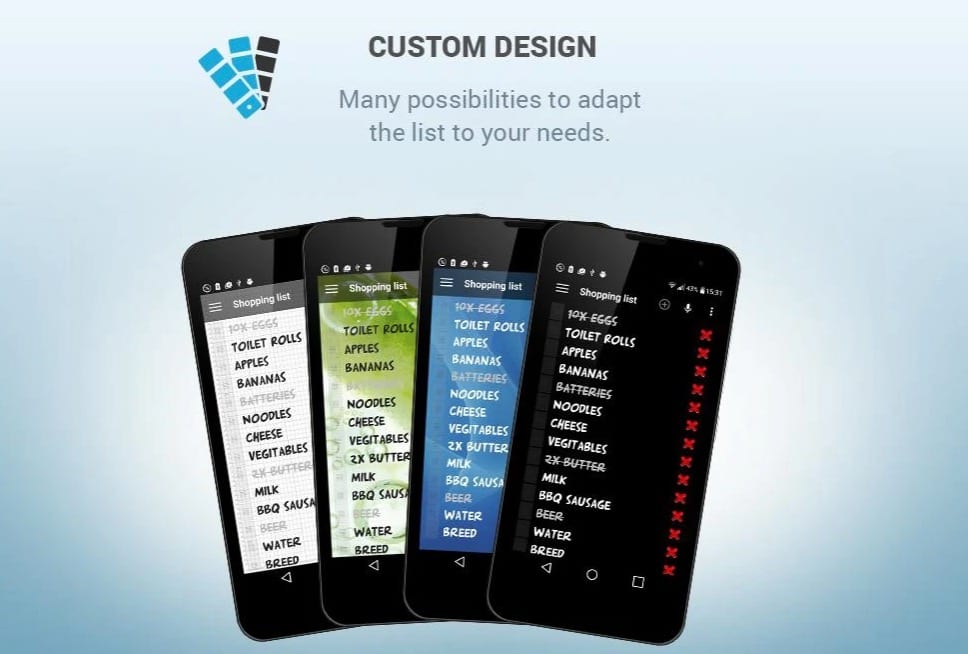 Downloads: +1000000
Costumers rating: (4.7 / 5)
Our Groceries Shopping List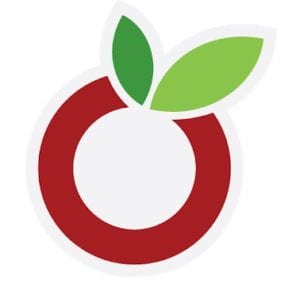 Our Groceries Shopping List is a great application for anyone who knows how difficult it can be to coordinate a shopping list, track the process and progress of the plan, as well as nothing to forget or mix up or not to buy in double or often triple of the planned amount.
Especially when the list itself resembles an ancient scroll in its length. This program offers fast operation, convenient management, synchronization, and real-time data updates. This makes it possible to perform the planned work simultaneously and synchronously.
Features of Our Groceries Shopping List:
Simple shopping lists;
Sharing of lists;
Product Catalogue;
Adding product pictures;
Adding elements by scanning a bar code;
Simple and intuitive interface.
Our Groceries Shopping List is a joint shopping list. It's a very handy application because it's updated online so that every family member will see what they need to buy. In addition, the program is not overloaded with extra features: there is only what you really need.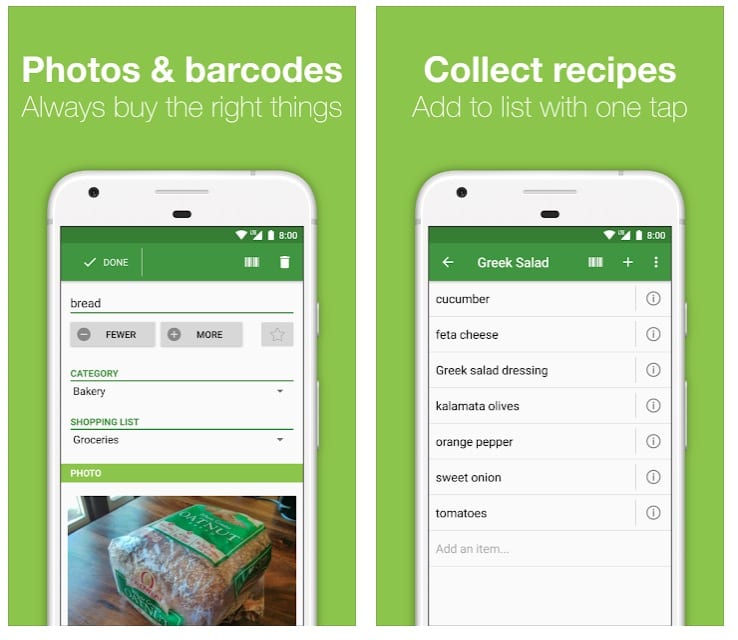 Downloads: +1000000
Costumers rating: (4.6 / 5)
You may also like: 16 Best buying shoes apps for Android
Listonic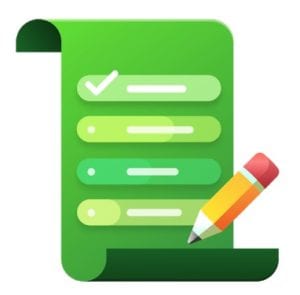 Listoniс Shopping List is a free application that makes shopping easier, faster, and most importantly, more efficient. It has everything you expect from a shopping list, and more.
With Listonic you can quickly create and manage your shopping lists, make them available to people you know, add prices and quantities to the products you enter.
Why use Listonic?
Fast and easy to use – about 70% of your purchases are regular products, which is why Listonic tells you the products you buy more often. You can also increase the number and types of products or enter your shopping list with a single click using voice input.
Your shopping lists are always with you – on your phone or computer. You can use the application through app.listonic.com or the mobile version of the application. All data on different devices are synchronized, so you always have access to current product lists.
Simple joint exchange of shopping lists – helps to organize family purchases efficiently. Your shopping lists can be sent to anyone, and all changes are made in real time. So you always know what to buy.
Voice input is the fastest way to create shopping lists. Listonic recognizes your speech, and you can dictate the whole list at once.
Product Sorting – in the Listonic application, the products in your shopping lists are sorted into sections, so you can easily find them in the store and buy what you need quickly.
Cost Control – enter prices into your shopping list and Listonic will automatically calculate them and you'll know in advance what to expect at the checkout.
Listonic is capable of doing whatever you expect from your shopping list.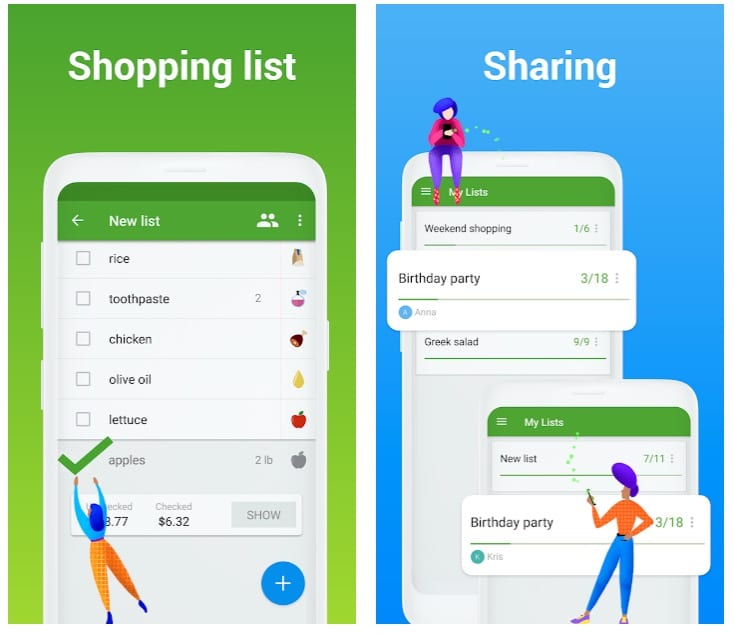 Downloads: +5000000
Costumers rating: (4.7 / 5)
Summing up, we would like to say that each of the presented applications for creating a grocery list is unique and has some interesting features. What kind of application you install, you decide only yourself and no one else.