If you like playing air hockey, then this review is for you! Here we've collected the most popular applications for playing air hockey on your Android device. So, have a look!
Air Hockey Deluxe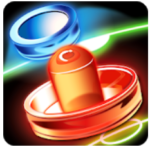 Air hockey is one of the favorite entertainments for many people. But not everyone has the opportunity to play in it in the real world. But now, with the application of Air Hockey Deluxe, you will have the opportunity to have fun in any convenient place and at a convenient time.
The game Air Hockey Deluxe is a quality simulator that features a surprisingly realistic design and high-quality 3D graphics. You will be constantly amazed by visual and sound effects, which the developers have specially added for greater dynamics of the game process.
In addition, the application has a very rich gameplay. At your disposal, there will be a huge number of levels of varying complexity that will help test your skills in air hockey. In addition, you will play your favorite game not only on the table but also in a variety of locations that add even more dynamics to the game.
There is an opportunity to change the appearance of the gaming machine since you want the process to be more interesting and exciting. Use this feature and get incredible pleasure from high-quality sound and pleasant effects.
The application features a simple management and an intuitive interface. All actions are performed by usual clicks on the screen of your mobile device. In addition, the game Air Hockey Deluxe is downloaded absolutely free of charge on all mobile phones and tablets. It doesn't contain advertising or paid content and has no age restrictions.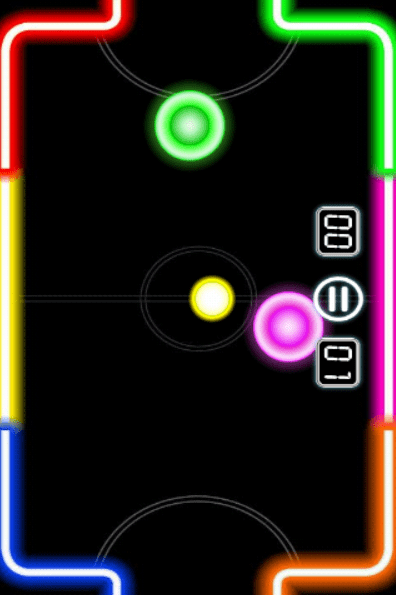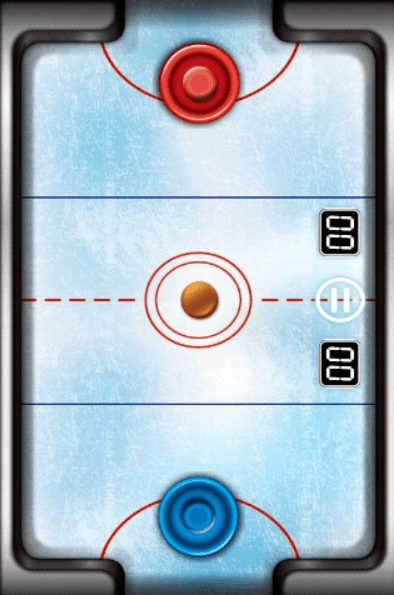 Downloads: 100000 +
Customers rating:  (4.1 / 5)

You can also check: 15 Best Baseball games for Android 2018
Glow Hockey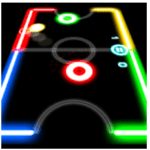 Glow Hockey is a simulator of table air hockey. If you like to play table air hockey or want to learn how to play, then this game is for you! The level of opponents is high, and you will have to work hard and understand the realistic physics of the puck movement in order to reach a new level of your skill.
The game has the ability to play with others, so you don't have to think long, what to do with your friends. Among the game options, you will find very interesting, such as changing the appearance of the game table (there are classic and futuristic styles) and the color of your manipulator. You can also configure the complexity and deactivate some of the special effects. Neon glow gives the game a nice shade and pleasant for the eyes. Playing Glow Hockey is really easy, but can you achieve real skill?
The game has pleasant and simple graphics. There are several game modes, 4 difficulty levels, from easy to impossible. Try yourself, your reaction and intellect!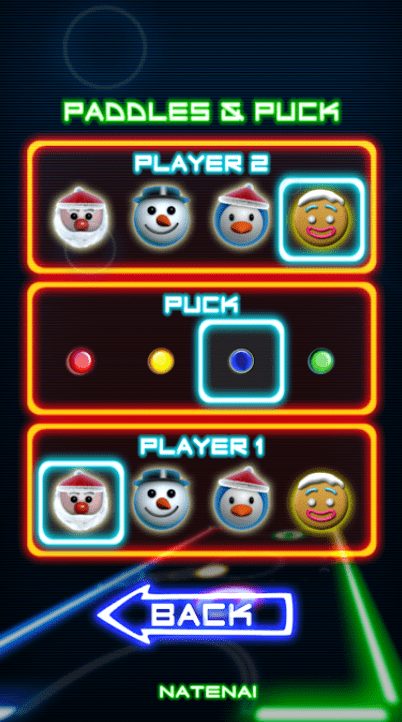 Downloads: 100000000 +
Customers rating:  (4.1 / 5)
Air Hockey Ultimate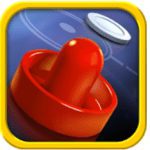 Air Hockey Ultimate on Android is a very interesting, fun and exciting game. In the game, you need to show great attention and quick reaction. At the same time, games are very realistic and give a sense of a real game of table hockey.
Try to score as many pucks as possible in the opponent's goal, playing an exciting air hockey at different gaming tables. Train your agility and the speed of your reaction in this game for Android. Defend your goal and don't let the enemy score a goal. Attack, score pucks and gain points.
Play with AI opponents of a suitable level for you, making it harder and harder as your skills get better. Or you can play against your friend on the same device. There is a Championship Mode where you can play against 4, 6, 8 or 10 opponents, human or computer controlled!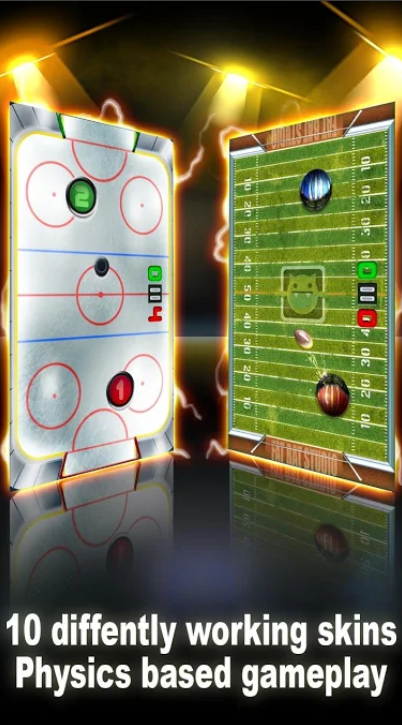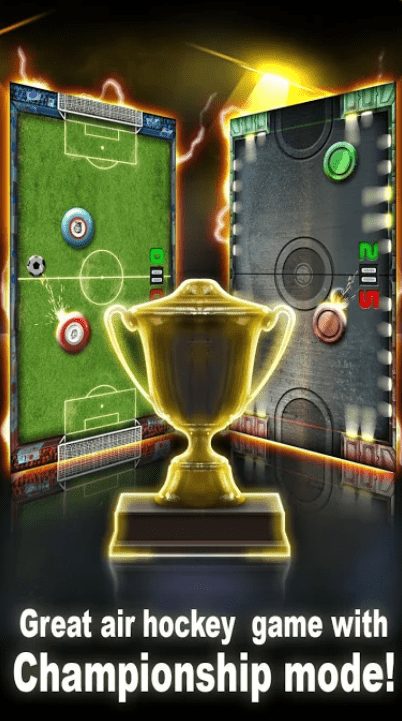 Downloads: 5000000 +
Customers rating:  (3.9 / 5)
If these apps are not fun enough – you should buy a real air hockey table 🙂
Air Hockey Speed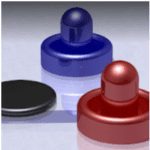 Air Hockey Speed is a game with beautiful graphics and interesting gameplay. Among the capabilities of players – playing together on one device or with a computer opponent of varying complexity. There are several levels of difficulty, from beginner to master.
Air Hockey Speed is worth to be installed on your smartphone or tablet at least because in this game you can play together with your friend. Agree, there are few applications for the simultaneous playing of two people on the same device. Stunning graphics effects will not leave you indifferent to this game, as the dynamics are very high, and all special effects are worked out very well. The game is very sensitive to touch control. Sound design is also at a height that any player will like!
In general, the game is ordinary, analogous to the game table air hockey. It develops a reaction very well.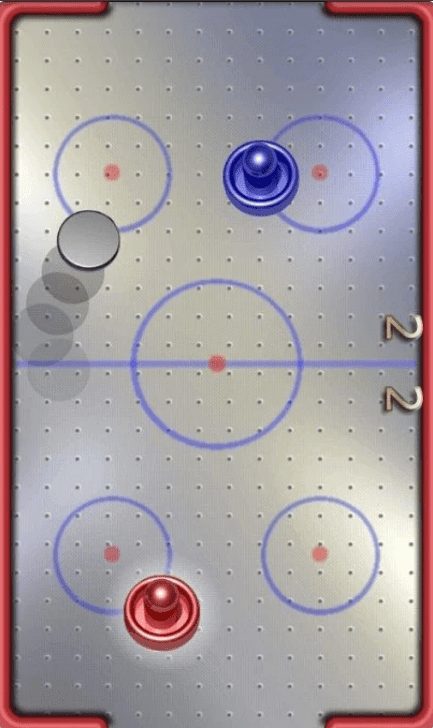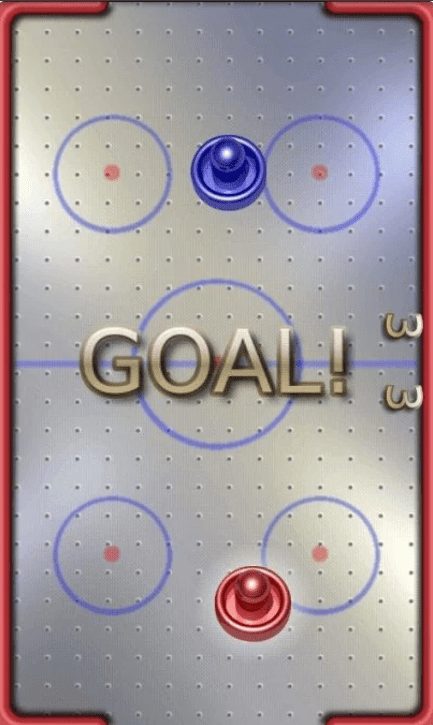 Downloads: 5000000 +
Customers rating:  (3.9 / 5)

Glow Hockey 2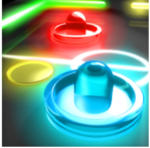 For sure, each of us remembers fascinating battles with friends in the air hockey in some entertainment center and the sea of emotions that you get from a tense victory. The simulator of the air hockey Glow Hockey 2 will return the former pleasure.
The rules of the game are well known to those who have ever played in the "adult" air hockey, except that the playground fits on the screen of your mobile device, and now it's much easier to control the paddle – you can move it around the playing field with just one finger. By the way, the control of the paddle is of surprisingly high quality. The game is simple but has very nice graphics, please with the pretty color scheme and pleasant "special effects" in those moments when the puck touches the sides of the court or flies into the opponent's goal. Sound design also pleases, which perfectly complements the wonderful atmosphere.
There are some modes to choose from such as the championship, fast game or a duel with another player. And the last option gives the opportunity to play together on one device – the so-called "hot seat" mode. If you don't want to share the screen of your favorite smartphone with your opponent, you can organize a battle via Bluetooth or a wireless Wi-Fi network. The developer added the opportunity to change the themes of the hockey area, as well as the color of paddles and pucks in order to avoid monotonous gameplay.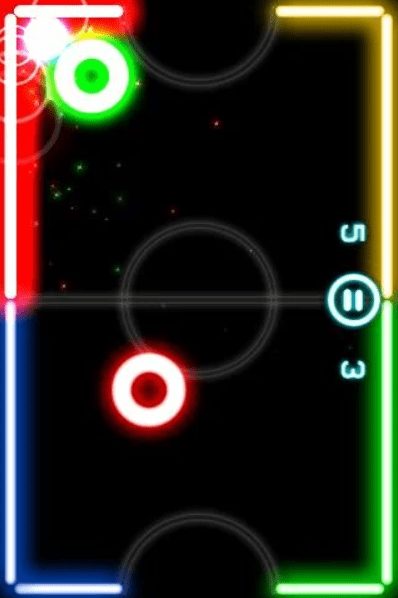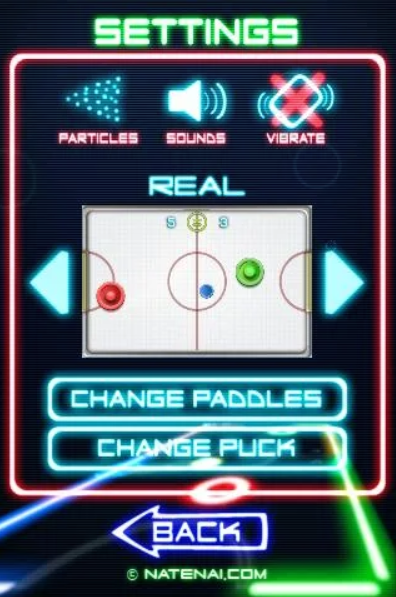 Downloads: 50000000 +
Customers rating:  (4.0 / 5)
Cosmic Air Hockey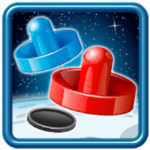 Game Cosmic Air Hockey hasn't lost popularity for several years. This application is a favorite entertainment for users of all ages and with a wide variety of taste preferences.
In the game Cosmic Air Hockey you can compete with other users in real time or with a computer to improve your skills for the upcoming confrontations.
Air hockey is an exciting game, loved by many generations. The application is easy to manage and has an intuitive interface. In addition, you can independently choose a design and play in ice, in space or any other place that you will like.
Also, you can choose the speed of the game, adjusting it to your professional skills, and also establish the number of maximum goals scored, after which the game ends.
Each scored puck will bring you points, and the winner will be the one who will quickly score the maximum number of points. To become a winner, you will need all of your agility and intelligence. Downloading the game is completely free, but there is advertising, which you can turn off in the settings.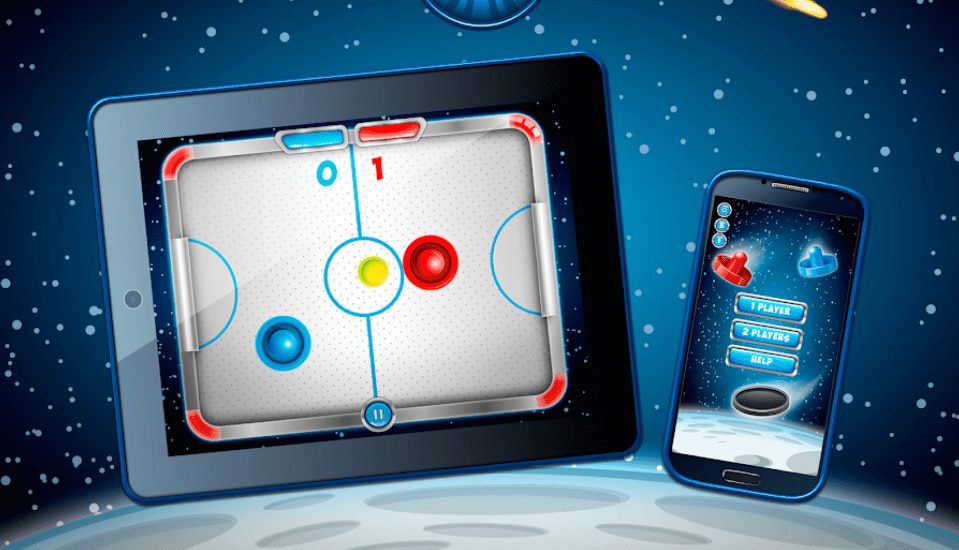 Downloads: 500000 +
Customers rating:  (3.7 / 5)

Air Hockey Halloween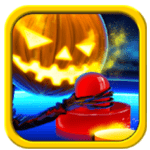 This thematic air hockey game was released on the theme of Halloween. In management, it isn't difficult to understand, but you will have to practice to pass the game.
The game will help develop your reaction and finger speed. You will have to play against the terrible monsters, try to pass as many monsters as possible to unlock new levels.
The game has amazing graphics and effects on the theme of Halloween. Also, you can play with your friend, check who plays better and who has the best reaction!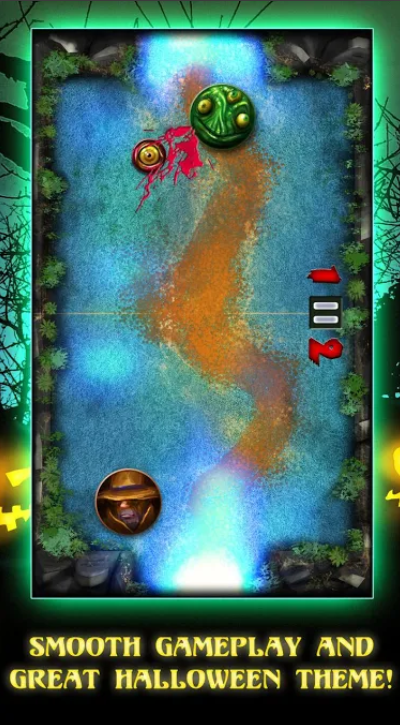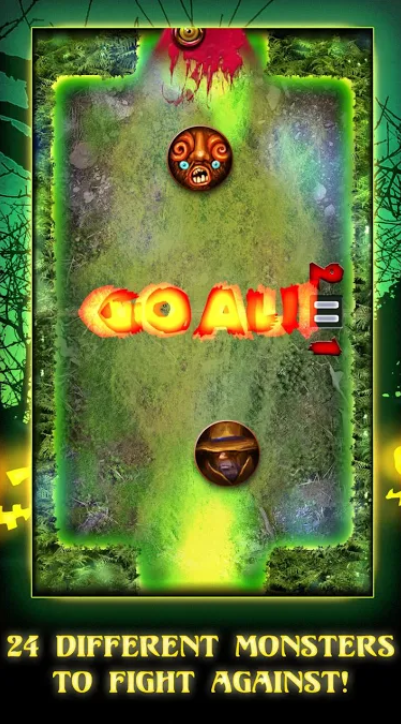 Downloads: 500 +
Customers rating:  (3.8 / 5)