The popularity of applications for editing PDF files has increased almost immediately, as the performance of mobile devices has grown to the level required by developers. Free PDF editors for Android from our review allow you to edit and annotate PDF documents on the go, right on your Android phone or tablet:
OfficeSuite : Free Office + PDF Editor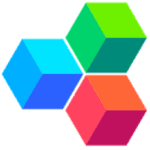 OfficeSuite: Free Office + PDF Editor is an application for creating and editing documents in Word, Excel, PowerPoint, as well as performing PDF file operations.
The software is created specifically for Android and is a universal assistant in working with office documents. The program is one of the most popular in its category, awarded the mark "editor's choice" of the Play Store team. OfficeSuite performs special functions in comparison with competing applications and is downloaded in 195 countries of the world.
The platform interface is accessible for understanding and similar to the usual office programs on the PC. You can view, create and edit documents while away from your work computer. Thanks to the well-thought-out compatibility with the products of the popular company, you can work with the formats doc, docm, xlsx, ppt, pps, ppsm and others.
Process and scan PDF documents. Customize the autofill forms and export in this format. In addition, third-party common formats (rtf, txt to csv, zip) are supported. Text-to-speech processing for files is possible. You can create synchronization with File Commander and provide high-quality access to remote materials. Users can use up to 15 GB in cloud storage. Don't forget to give your friends links to share documents on the services of DropBox, Google Drive, SugarSync, and others.
When working with PDF documents, digital signature and annotations are supported. The application works on dozens of languages. Creating a new document takes less time thanks to the notification box. Your texts will automatically be checked for spelling errors in 40 languages. Work on several documents simultaneously, dividing the screen with the drag-and-drop function (available on devices with Android 7.0 and newer).
Properly edit the text, add headers, footers, headings and page numbering. In PDF documents, "Fast signature" will allow you to sign a file for a couple of seconds. In the Premium version, you can password-protect documents, track changes made by other users and cross-platform subscriptions.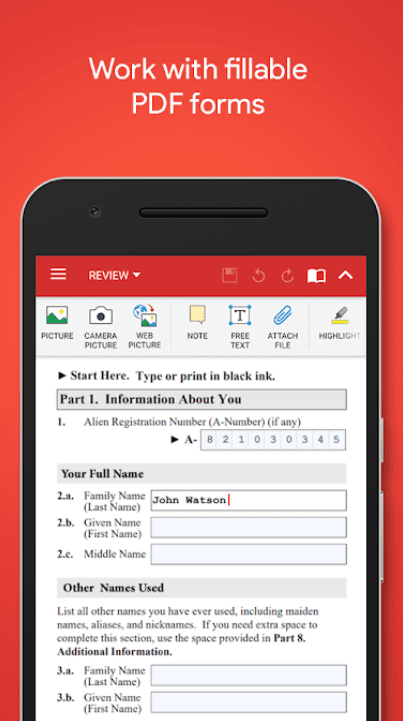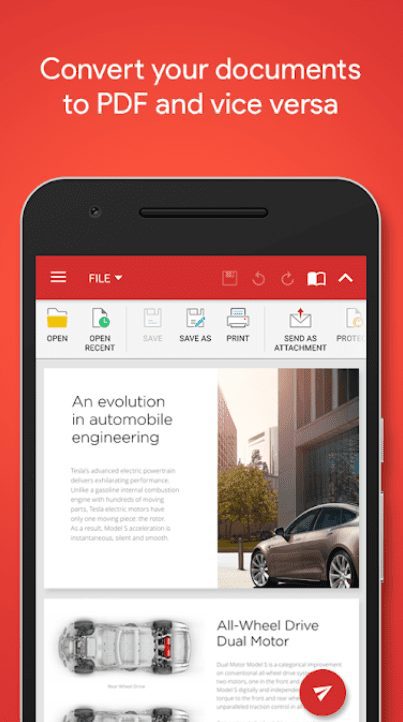 Downloads: 100000000 +
Customers rating:

(4.3 / 5)
You can also check: 5 Best projector apps for Android
Xodo PDF Reader & Editor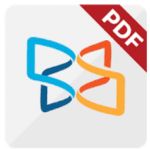 Xodo PDF Reader and Editor is a universal program for reading and editing PDF files on mobile devices.
Xodo is the fastest mobile tool for reading and modifying files in pdf format. With it, you can view any PDF documents, edit them, add bookmarks, fill out forms and comment on pages. Also, you can switch between day and night viewing modes with one touch.
Highlight the important fragments of text for you, draw or enter text over the original image, select paragraphs, use the main figures (arrows, circles, lines). You can work with several PDF documents at once, quickly switching between them. If you make a mistake, it can be easily undone.
Using the camera of your device, you can "scan" documents, saving them in pdf format, and edit like any other file. You can also sign on a blank sheet, take a picture of your signature and save it so that you can later insert it into any necessary documents.
Also, this program is indispensable when filling out all kinds of pdf-forms and tables. The application can be synchronized with Dropbox and Google Drive, after which all your edits in the document will be automatically saved to the cloud copy. The documents created in Xodo are fully compatible with Adobe Acrobat and any other PDF-editors.
And if you move the file to Xodo Connect, you can invite friends or colleagues to view, edit and comment on it in online mode. In general, Xodo Docs is an excellent application for working with PDF-documents. It has many interesting features, a simple and elegant interface.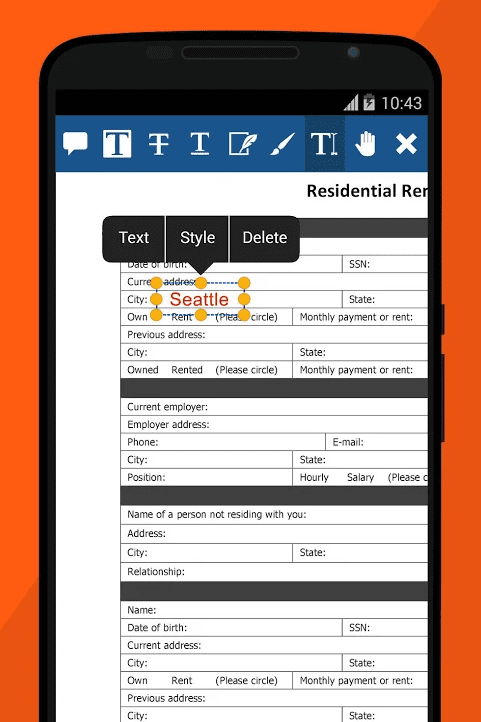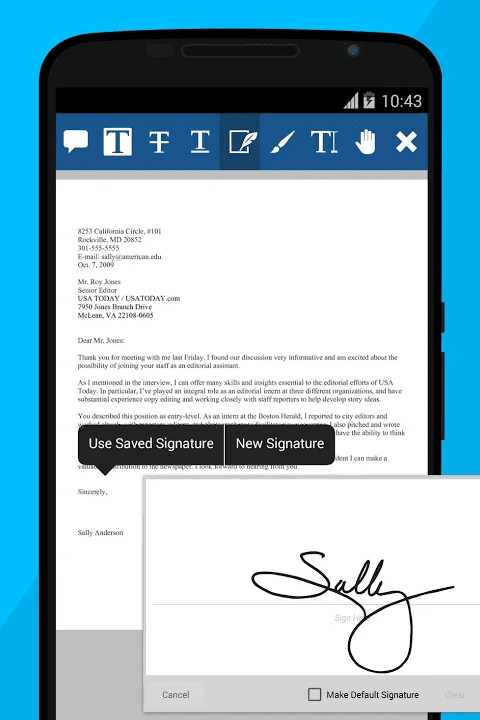 Downloads: 10000000 +
Customers rating:

(4.7 / 5)
Foxit MobilePDF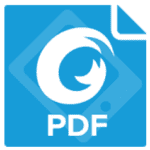 This program allows editing PDFs without additional installation of any components. The application is almost as good as the product from Xodo. In particular, Foxit can work with all comments and edits made by Xodo and allows to change them. This includes color selection, font and size, transparency of lines and so on. The possibilities are wide.
There are settings for appearance: scrolling modes, manual or automatic brightness adjustment, night mode, background color. Lock screen in portrait or landscape orientation is supported regardless of the system settings of the operating system itself.
To start working with the file, you can simply drag the document to the editor window or use the browser. Before editing, you need to select the parts you want to change, because the program doesn't allow editing the text completely. Using Foxit PDF Editor you can change not only the text but also its style (font, indents, spacing). When adding new text, the program automatically makes it similar to the main text of the document.
Such an editor is absolutely free, has many tools and a convenient but complex interface. Among the tools, there are very useful, like a magic wand, restoring brush, patch and many others.
Foxit MobilePDF pays close attention to the transfer and storage of documents. Firstly, it is possible to share a PDF file via e-mail, Bluetooth, over a Wi-Fi network. Secondly, integration with cloud services is provided, and the user can choose the following options: Box, Dropbox, Google Drive, and KuaiPan.
A good set of settings makes Foxit MobilePDF a functional tool with good capabilities. The only drawback – when compared with Xodo, the speed of displaying pages in Foxit is lower, although not so much that it would cause discomfort.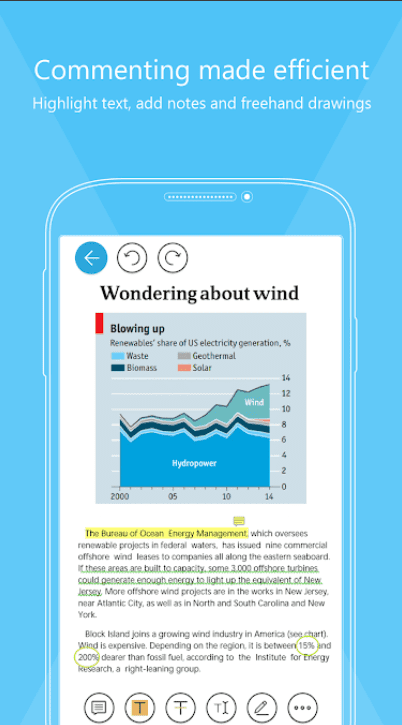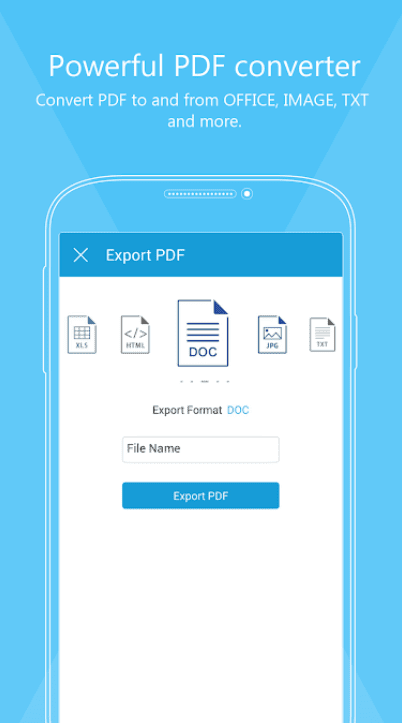 Downloads: 5000000 +
Customers rating:

(4.5 / 5)
Adobe Acrobat Reader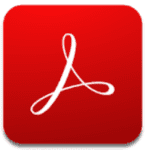 Adobe Acrobat Reader is a free program used for viewing documents, making changes and signing documents! The program is equipped with a wide range of features and settings – from night reading mode to creating new PDF documents based on the scanned pages with the camera smartphone.
You have the ability to quickly open PDF documents sent by e-mail or downloaded from sites, search for the necessary information inside the document, scroll, and zoom. Choose a single page, read mode or continuous scrolling.
In addition, Adobe Acrobat Reader offers excellent opportunities for those who like to make their own notes when reading a text. When selecting text fragment, the following commands are available: copy, highlight, cross out, underline. Annotations are made on a separate panel, there are comments, signatures, drawing and other famous tools. For drawing, you can use various shapes, change the thickness, color and transparency of the lines.
The application allows you to comment on files and use tools for drawing, highlight and enter text, view and work with annotations in the comments list. You can use the camera phone to scan the desired document and save it in PDF format. And also it is possible to make a personal signature by touching the screen with your finger.
The application is focused on cloud integration in conjunction with other Adobe products. This fact makes Adobe Acrobat Reader a unique product among other PDF editor apps. You can use the Acrobat.com cloud (free storage) to store files. Among other options – export from PDF to DOC, DOCX, XLSX or RTF (Adobe ExportPDF), these features are available only after a paid subscription. The application supports 20 languages.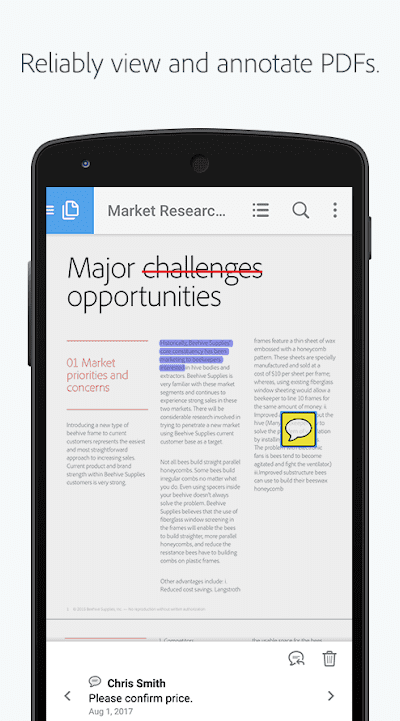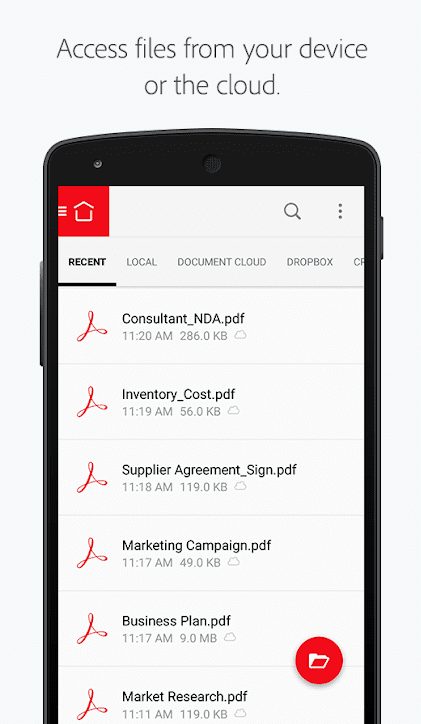 Downloads: 500000000 +
Customers rating:

(4.3 / 5)
SmartOffice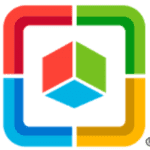 SmartOffice: View and Edit MS Office Files and PDFs is an improved version of the popular office for Android with the ability to easily work with documents.
The application is able to meet all the requirements for working with the office suite – the user can view, change, create and exchange documents that aren't inferior in quality to MS Office, directly from your smartphone. Due to the small size of the file and the design optimized for smartphones, it's convenient to work with documents even on small displays.
You can create documents from scratch, or using templates. The application provides all the functions of working with text documents, presentations, tables and PDF-files. Standard operations (cutting, copying, pasting, selection) work fine in all types of documents.
Documents can be stored in the device's memory, transferred to the cloud and shared with other users. Also right through the application interface, you can send the document to wireless printing. It's worth noting the built-in function of converting any document to PDF.
Also, the application provides standard functions for working with pictures and PDF: viewing, annotating, highlighting and dividing documents, viewing and inserting pictures.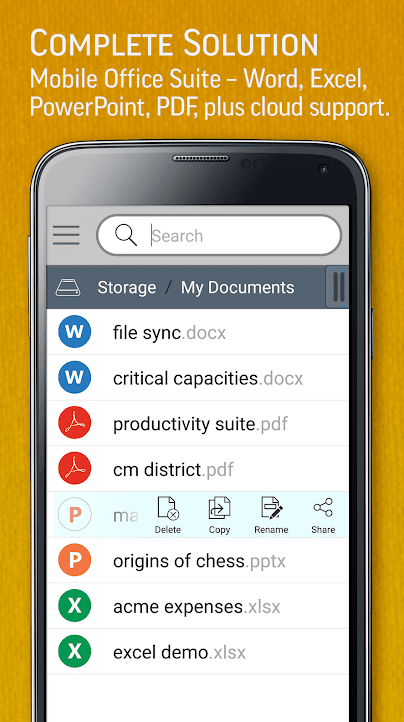 Downloads: 1000000 +
Customers rating:

(4.1 / 5)

Docs To Go™ Free Office Suite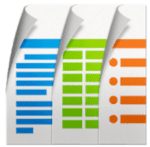 Docs To Go™ Free Office Suite – use the package of programs for working with text, presentations, and tables not only on PC but also on devices with Android OS. Often you have to work with MS Office, but there is no possibility to constantly sit at the computer? Then install the most popular analog of MS Office for mobile devices and start working in a new format.
InTact technology allows you to save formatting when transferring a document from a PC to a smartphone/tablet, and extensions to work with the "cloud" will help synchronize and transfer files between different devices. All files (even of different types) are displayed in one application, and you no longer have to search for them in different directories. You can easily transfer documents between your smartphone, tablet, and computer without damage to the formatting. The application is available in more than 15 languages.
The application supports Dropbox, Google Drive, and other popular cloud services. Search and organization of documents are carried out through own file manager.
Work with MS Office documents version 97 and higher, view PDF files, save documents to various removable media and other devices, or send them via e-mail – all this is available in the Docs to Go package. The package consists of several applications. One of them is PDF to Go which provides functions for working with PDF files: word wrap, auto-rotate, page scaling, and text copying.
Buy the right application from Docs to Go, and you will get access to working with cloud services, documents with password protection. Also, you will be able to synchronize with a PC.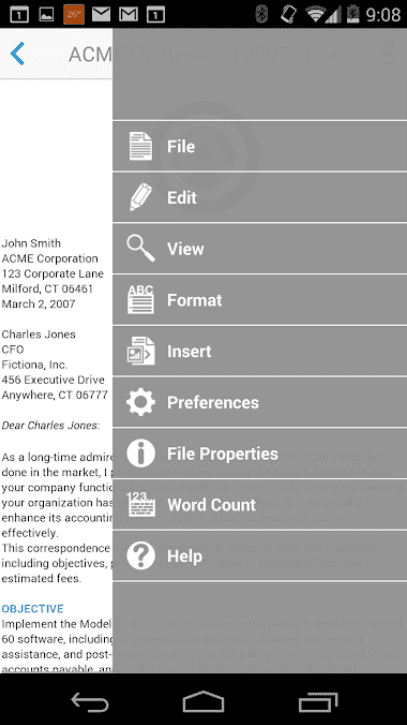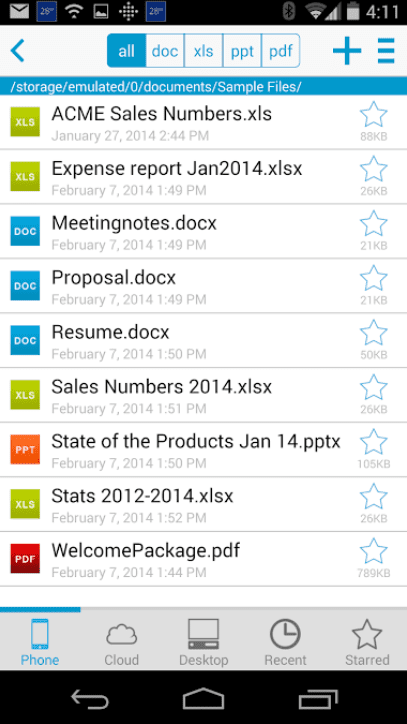 Downloads: 1000000000 +
Customers rating:

(4.1 / 5)
Adobe Fill & Sign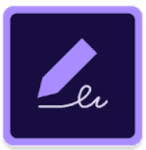 The Adobe Fill & Sign app came on Android from the iOS platform, and its main function is digitizing documents, filling in and signing them directly on your mobile device. The application is perfect for those who are tired of paper red tape with the filling of a large number of forms and documents.
To use Adobe Fill & Sign, devices with good cameras are recommended, as documents are digitized through photos. It should be noted that the program determines all fields for the text and makes them active so that they can be filled directly from the phone or tablet. In addition, the program implements a mechanism for signing documents.
You can also use the auto-suggestions feature for frequently used text, create a signature with your finger or stylus, and then put it on documents, and then send them to colleagues or partners via email.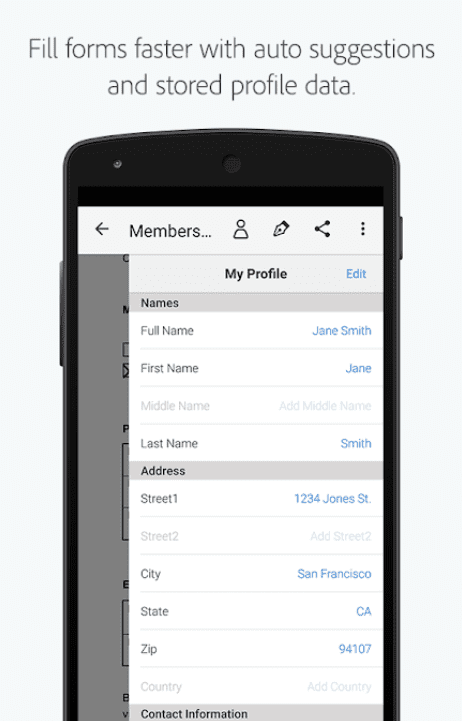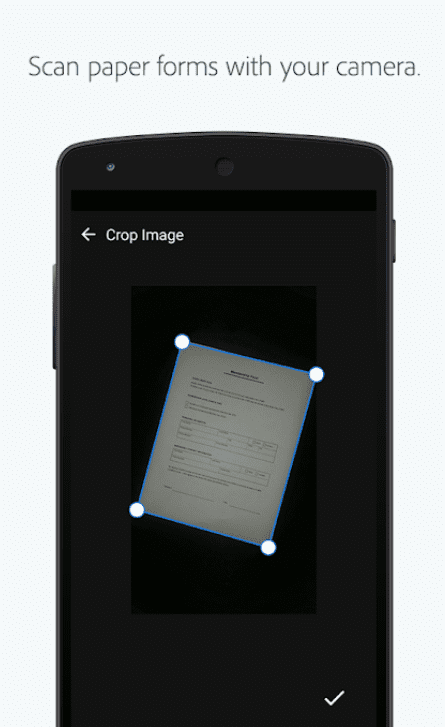 Downloads: 5000000 +
Customers rating:

(4.2 / 5)
WPS Office + PDF
WPS Office + PDF is one of the best office packages for mobile devices to date. If you often have to work with text, you probably want to be able to fastly transfer some document from your computer to your smartphone and be able to work with it. Or transfer the document created on the phone to any computer to immediately continue working, without additional conversion. Then the WPS Office application was created just for you.
A small, fast and free solution, fully compatible with the main components of Microsoft Office (Word, Excel, PowerPoint). It allows you to create and edit text, presentations, tables, as well as view PDF files and convert any created documents into it. Also in the program, a quick and simple connection via Wi-Fi or Bluetooth to any printer supporting such functionality is realized. That is, in order to print the document you need, you don't even need to connect the device to the computer.
WPS Office also supports the ability to work with Dropbox, Evernote, Google Drive, OneDrive and other cloud services.
The application is a universal free office suite and has several more specific paid add-ons. So, the additional package includes interesting fonts and more templates for presentations, the ability to convert any PDF file into text, merge and split PDF files, as well as an integrated scanner that works through the camera of your device, which saves the captured images in PDF and allows you to recognize them in the future.
The application has a night color scheme for comfortable work in the dark. The WPS Office interface supports more than 50 languages worldwide and many formats for comfortable work or study.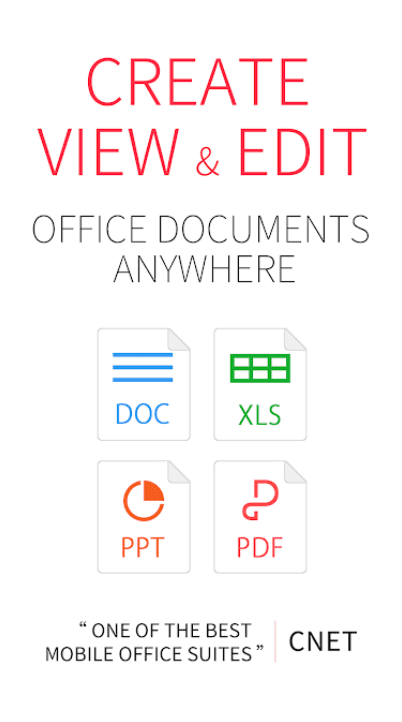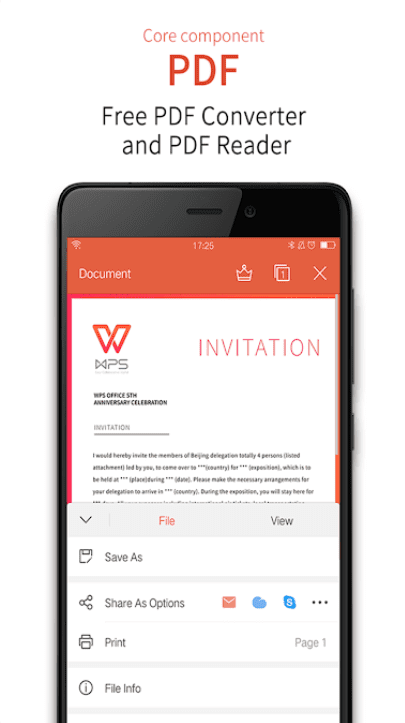 Downloads: 100000000 +
Customers rating:

(4.5 / 5)
PDF Extra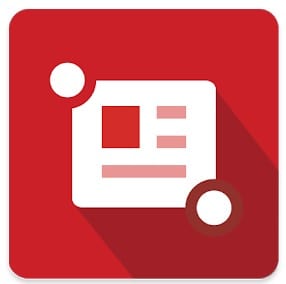 PDF Extra offers all the PDF features you need! View, annotate and print PDF files fast and easy using your phone.
You can change any aspects of the document – texts, images, design, signatures, certificates and more. View and organize pages in PDF files – rotate and delete pages as you like.
Quickly open and view PDF files. The optimized reading mode provides you with a number of viewing options to choose from continuous, page mode or outline, with a Night mode and a "text to speech" feature. Print all documents or just selected pages.
Export PDF files to Word, Excel, or ePub files while keeping the original layout and formatting. Save Word, Excel and ePub files in PDF format and easily share them.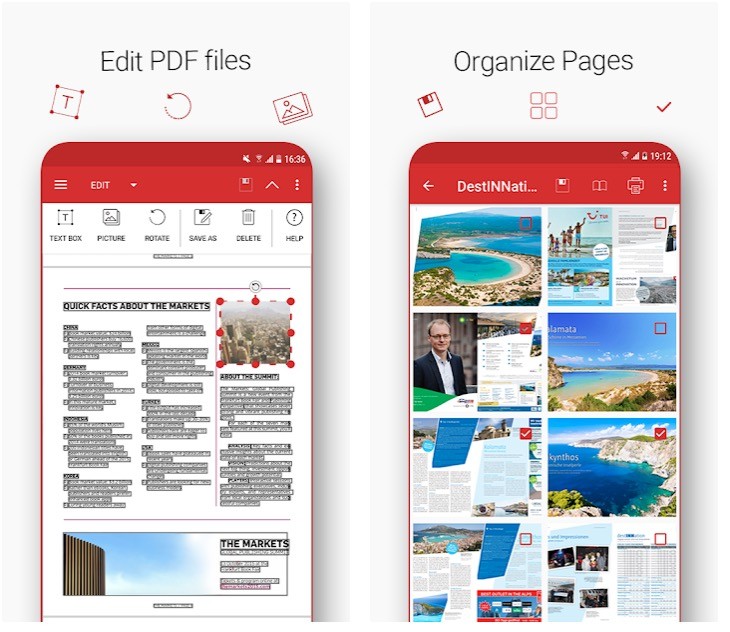 Downloads: 5000000 +
Customers rating:

(4.2 / 5)
Polaris Office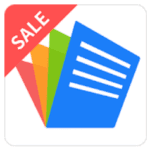 Polaris Office – Word, Docs, Sheets, Slide, PDF is the program for editing office documents that are compatible with Microsoft Word, PowerPoint, PDF and Microsoft Excel on Android smartphones. Polaris Office has the most extensive support for various storage – from all known Google Drive and Dropbox to ucloud and WebDAV.
Of course, there is its own storage – Polaris Drive. Placing documents in it will allow editing files in "anywhere on the phone, tablet and PC", as the developer assures. In addition, they can be shared with other users. You can chat and receive/send notifications about the beginning or completion of editing the material. Open, change, add or delete data in any office document with one touch.
Finally, it may be very useful to have a desktop version of Polaris Office, which will greatly simplify the work on documents. Of course, the developer has several tariffs, but for basic operations, free versions of both programs may suffice. Unfortunately, the set of tools that allow working on a PDF document in the free version of Polaris Office isn't as wide as you want. So you have to pay for using more editing tools.
The application is used by more than six tens of millions of people on the planet. Its download is free, and the use is simple and pleasant. The program works in 18 languages.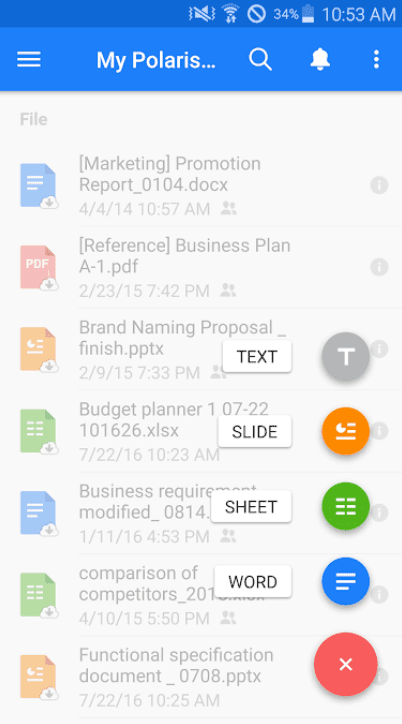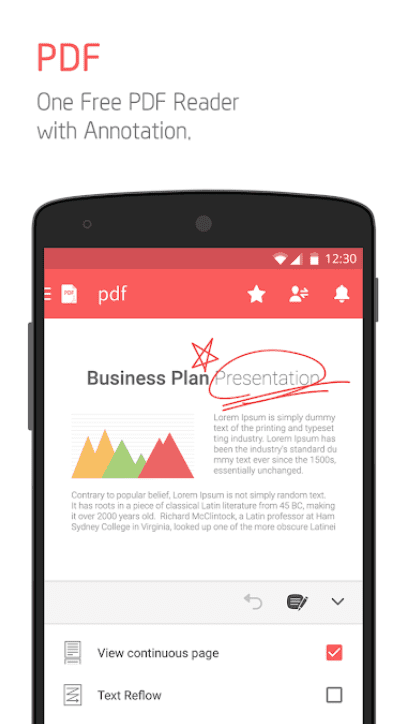 Downloads: 500000000 +
Customers rating:

(4.3 / 5)