Undoubtedly college students are always immersed in their studies and sometimes don't even have time for new dating and relationships.
A photo, a description, a couple of clicks and you're already in an active search! Guess what we're talking about? Yes, today we're talking about dating apps!
Such services have long been a comfortable environment for finding friends, company, and a partner. During the pandemic, they saved us from homesickness, loneliness, and "quarantine depression." Now they also help us save time, energy, and nerve cells by allowing us to avoid awkward dating in public places.
If you lack communication, but for some reason, you have never tried to get acquainted in virtual space, you should definitely pay attention to our selection of the best dating apps for college students.
In addition, here are some more cool apps for nerds: Best Nerd Dating Apps
Bumble
Before, when there was no Internet, all dating took place in reality. In my college days, at the disco, some girls were the first to ask guys to slow dance. They were quite bold and confident.
What is the connection between their behavior and the modern mobile dating app, Bumble? And the connection is direct. Like the famous Tinder, in Bumble you flip photos of guys you like to the right and others to the left. Just like in Tinder, if you like each other, you form a couple. And then comes the fun part. To keep the pairs alive, the girl in Bumble must write to the guy within 24 hours. Can you imagine? What a twist. Are you intrigued? I am!
You can download the app on Google Play. The icon is a bright yellow with a nice honey color. Or even lemon. A fresh and energetic color. And it's for you now to be energetic.
Registration is simple, you need a phone number, e-mail, and photos. When you register you have to choose a goal. And then you flip through.
The idea that a girl writes first is entirely original and breaks stereotypes. Considering that the market of mobile dating apps is oversaturated, this is something new.
Bumble's interface is simple. In the profile, you see a photo at the top and some data about the person below. They are depicted by icons, which are reminiscent of the Badoo app. Very convenient, you will immediately recognize data such as height, presence of children, political views, attitudes towards alcohol, and tobacco smoking.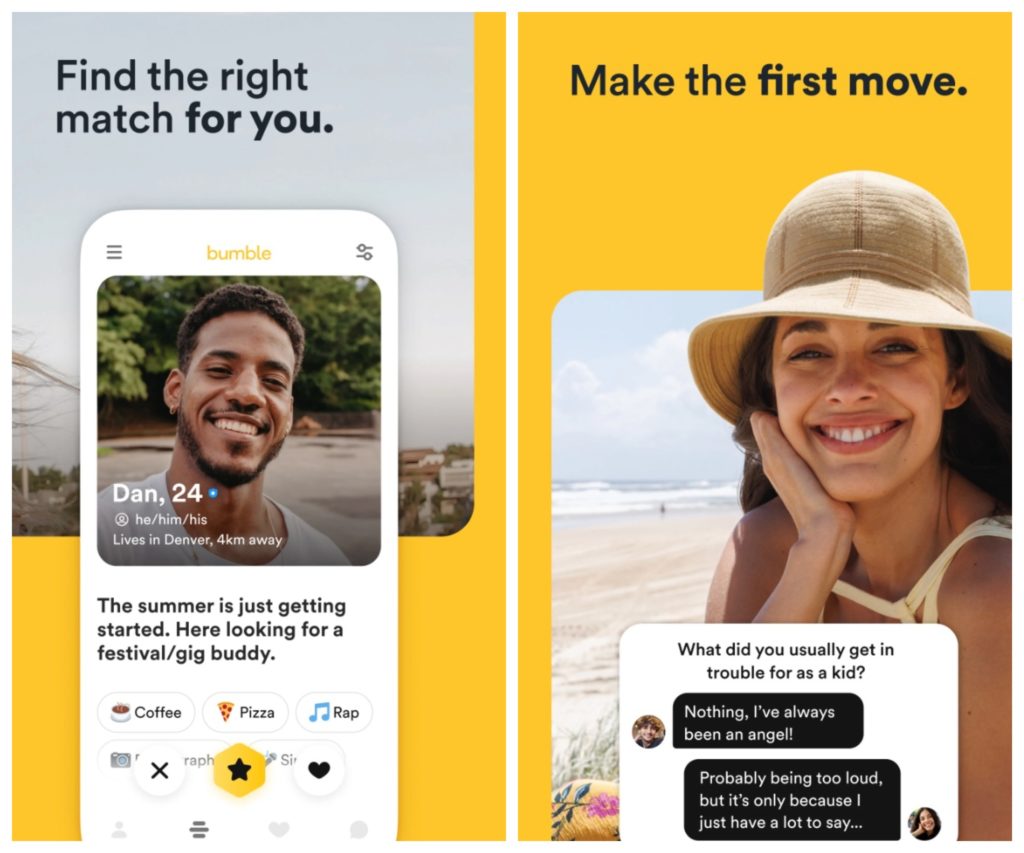 Downloads: 10000000 +
Customers rating:

(4.1 / 5)

You may also like: 5 Best Virgin Dating Apps for Android
Coffee Meets Bagel
On the original Tinder, some men like all the girls in a row, and think and filter later when they have a match. This is horrible all, but even without them, the endless selection yields a large number of matches. It devalues contact and even future meetings in life – there are a dozen more waiting in the app. Coffee Meets Bagel limits the number of approval swipes.
It's quite different here. Each "yes" rating is worth a certain amount of internal currency. A new user is given three approvals, the supplement will come the next day or it can be bought for real money.
Approval, of course, is not always mutual, bilateral likes get even less. Chat and date – the value, a lot of them can not be, the person is more invested in them, the partner receives more. The theoretical result is more couples. In practice, it's unlikely that someone has counted the statistics correctly, but the main thing is that the feeling is different relative to Tinder, there is something to advertise.
The app will appeal to both adults and teens who want not just flings, but a real relationship.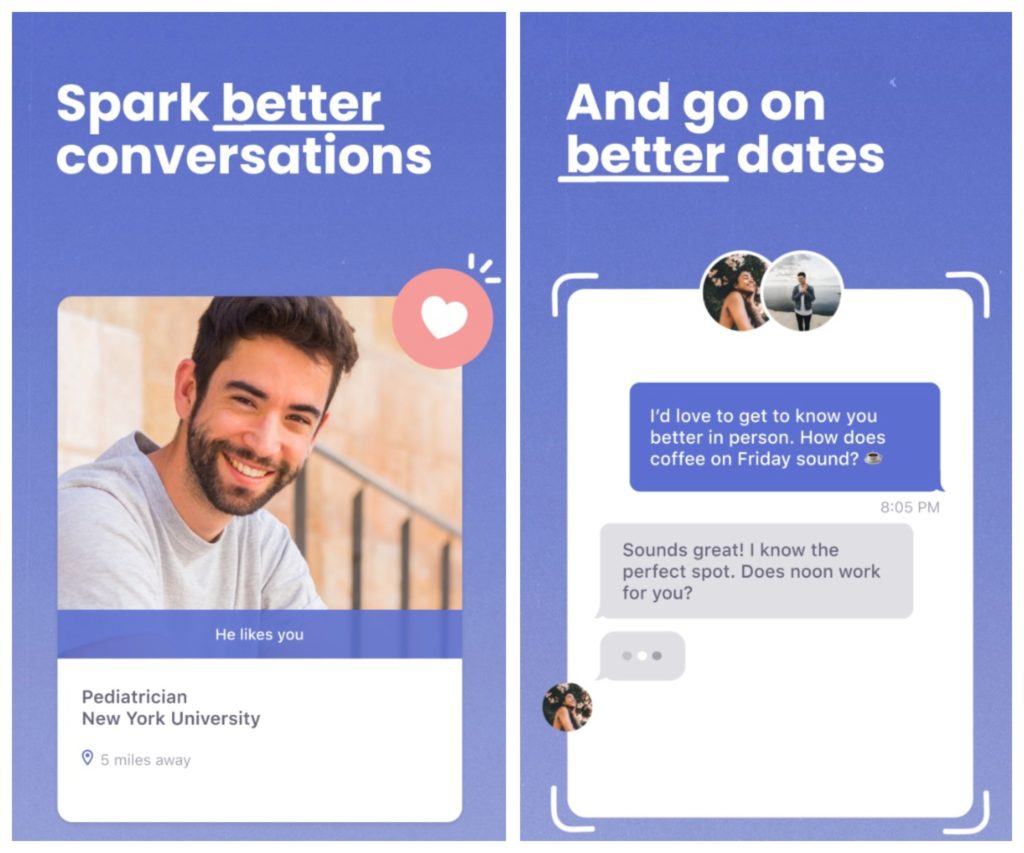 Downloads: 1000000 +
Customers rating:

(3.6 / 5)

Hinge
Fans of Tinder are unlikely to find anything new in the app. However, there are a few differences that, according to the developers, make it better.
Hinge uses the principle of geolocation and offers photos of partners within range of your presence. It's convenient to use privacy settings to sort your audience for profile access.
The app has handy filters to search by a wide variety of parameters, from height to education and body type.
You need to have a Facebook profile to create an account and get verified. This allows you to see people you have a lot in common with. The service itself suggests options for who might be right for you by analyzing your profile and hobbies.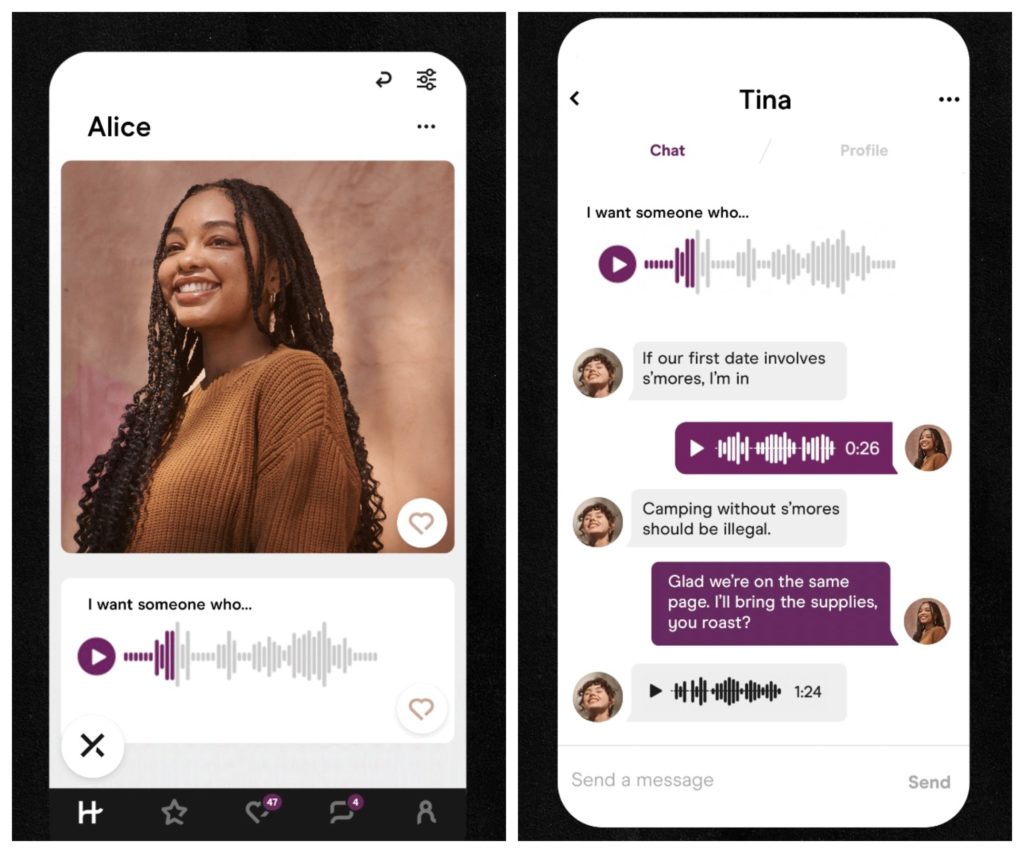 Downloads: 10000000 +
Customers rating:

(3.6 / 5)

Hily
Hily is a social networking application for Android mobile devices. With the help of the utility, you can communicate with other people and make new acquaintances. It's possible to make video calls and send text messages.
To use the service, you need to create an account with your name, date of birth, and email address. You can use your Facebook or Snapchat account to sign in.
Then, you should upload an avatar and select your partner's preferred gender. You should also add information about education and interests.
After logging in, other users' profiles will appear on the screen. You can like the users you like and send a virtual gift. If you like each other, you'll get a chance to start chatting.
The utility allows you to make video calls. To do this, you should allow access to the camera of your mobile device. Filters and stickers are available.
With the app, you can share small videos with other users. This will not only help to find new friends but also increase popularity. All stories are published in a shared feed. Several filters are available, allowing you to find clips from users from your country.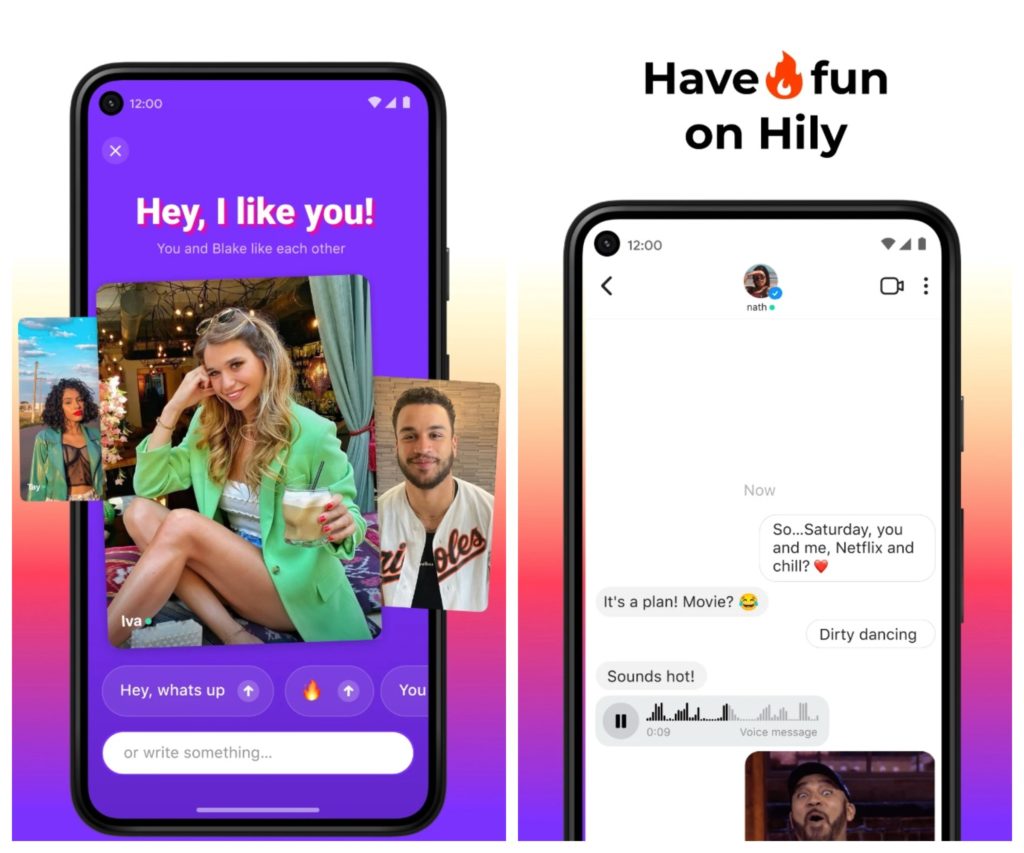 Downloads: 10000000 +
Customers rating:

(4 / 5)

OkCupid
OkCupid is a great way for busy students to get to know each other. It allows you to find interesting people nearby, chat with them and even meet them!
A wide range of search options from location to personal habits, appearance, and personality traits. All this – in a convenient and intuitive interface, all works well and quickly, never had any problems.
Ability to search for people based on psychological compatibility. The site features a questionnaire with several thousand (!) questions on completely different areas and aspects of character. And, you answer the questions yourself if you want, and you specify how important to you a certain response from your partner.
As you fill out the answers, a psychological portrait is compiled – as far as you have a certain quality of character. According to the results, you can search for people by a percentage of compatibility with you (and look at psychological portraits of other people too).
The free account allows you to do almost everything you need to do without limiting you or imposing a paid account – that's a huge plus!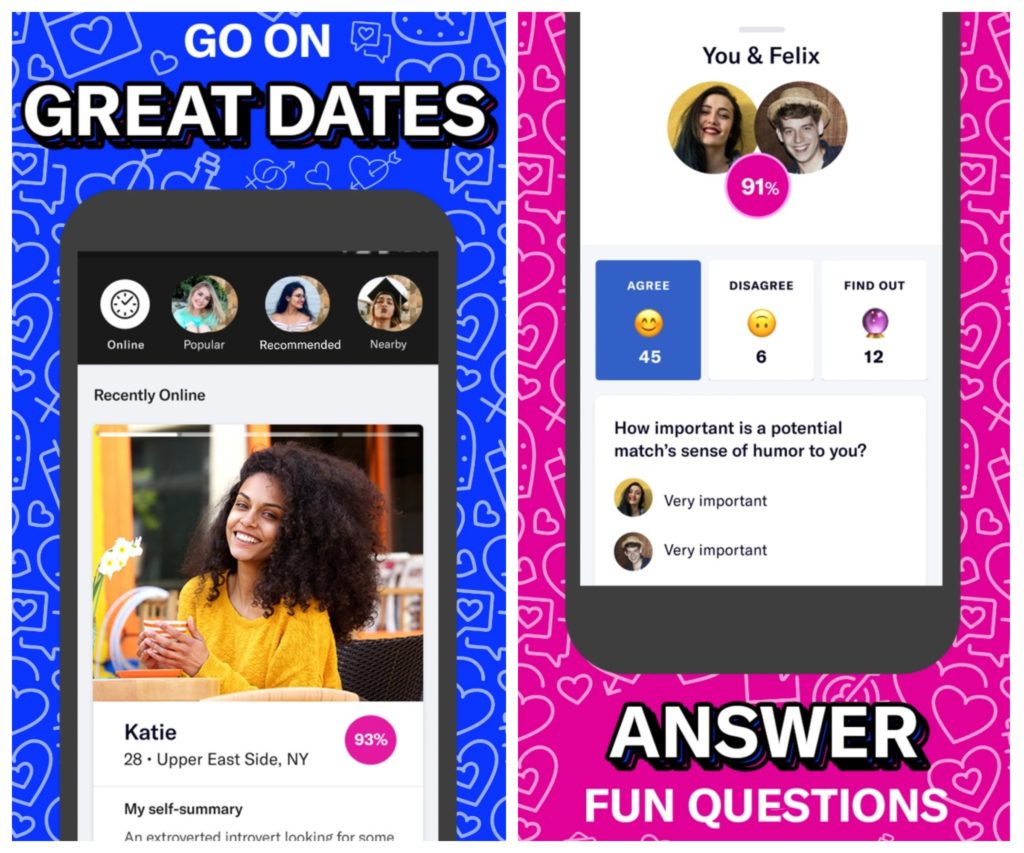 Downloads: 10000000 +
Customers rating:

(3.8 / 5)

You may also like: 9 Anime Love Games for Boys
Kasual
Kasual app is suitable for students who are not aiming for a serious relationship. This app is for anonymous dating, playful conversations, and hot flings.
Is casual dating what you're looking for? Here you can find people nearby with the same relationship views as you.
You won't meet fakes here, as all users are pre-screened. Nevertheless, you can communicate absolutely anonymously. You don't have to add a photo or state your name.
You can get to know each other through Kasual Cards. A casual flip can bump you into a pleasant companion.
Unwanted users can be blocked and thus avoid any conversations with them.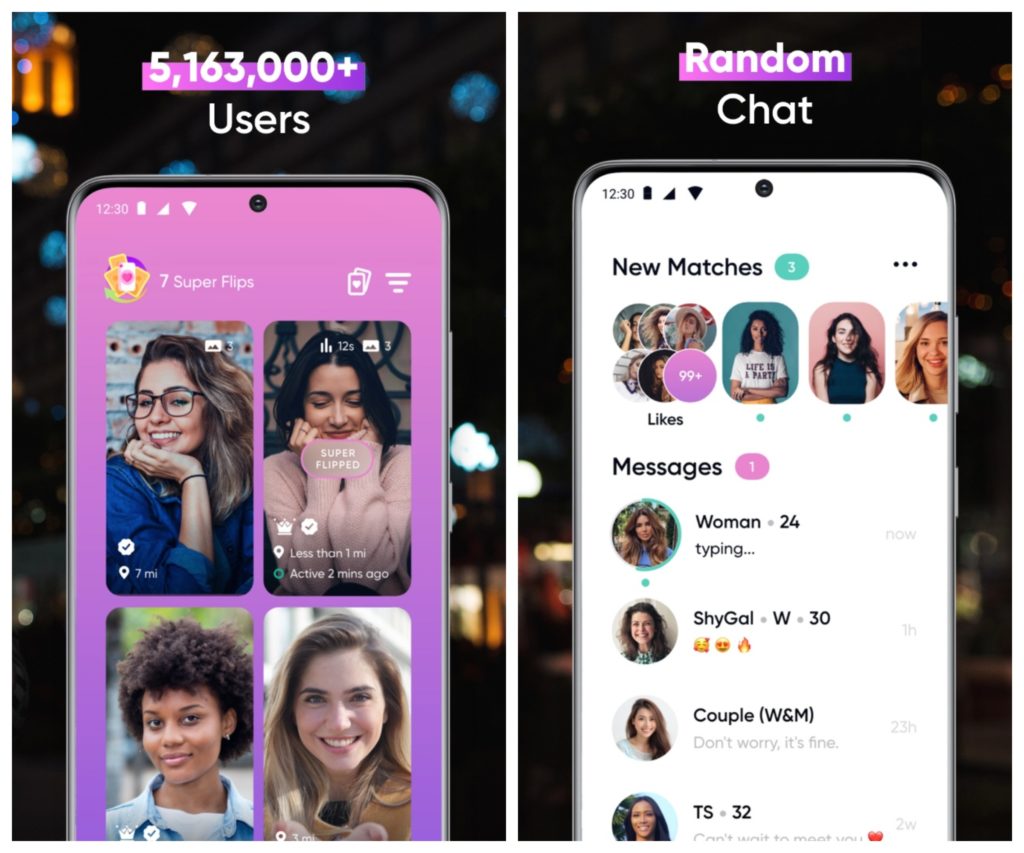 Downloads: 100000 +
Customers rating:

(4.3 / 5)

Woo
Woo Dating is a dating app for open-minded girls and guys. The app isn't designed for easy flirting, but for finding a serious relationship. And the ladies come first! It's free for women and 3 days free premium access for all new male users.
Cool feature WOO SAME will help find like-minded people. To do this, you just use tags describing your interests, hobbies, views, etc. Based on your likes, interests and location you'll be recommended profiles. Agree, it's easier to start a conversation if you already know the person likes what you do. Just click Start Chatting, don't be shy.
There's another cool advantage for girls. Ladies can call directly from the app completely confidentially. A unique opportunity I think!
Also, you can ask funny questions and users will give interesting answers. That way you can find like-minded people even faster. In this case it's not a problem to start a conversation.
You can use the app for free. But if it's not enough, then there is a premium version with advanced features (view guests, an unlimited number of likes, etc.).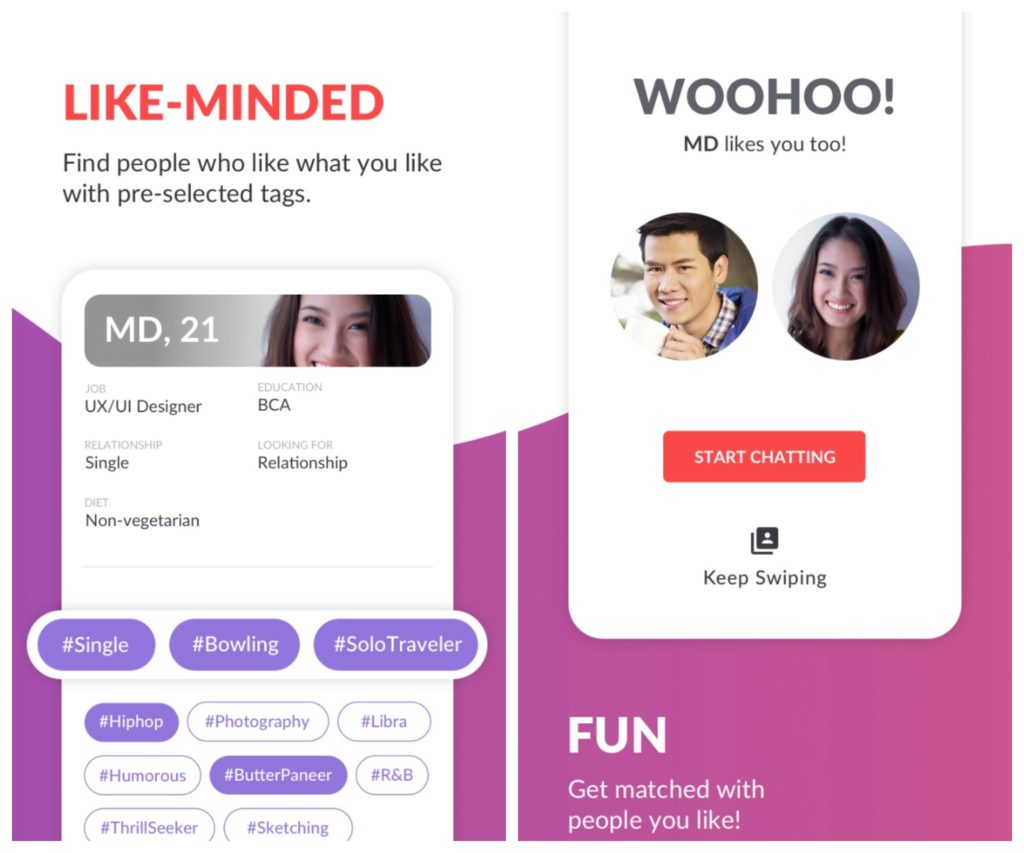 Downloads: 10000000 +
Customers rating:

(4 / 5)

Plenty of Fish
Plenty of Fish Dating positions itself as an open and tolerant service for all users. That's really so.
Couples are matched according to their interests, characteristics and preferences. And you will also be able to search for users by location.
You can get a priority status to draw attention to your account. This feature is payable. Thanks to it, you will get a higher position in еthe list and you'll be able to see other users with this status. If you really don't have a lot of time to look for the perfect partner maybe this will help somehow. At least you'll get more dating requests.
It's great that you can send virtual gifts. This is a good way for users to express their attitude.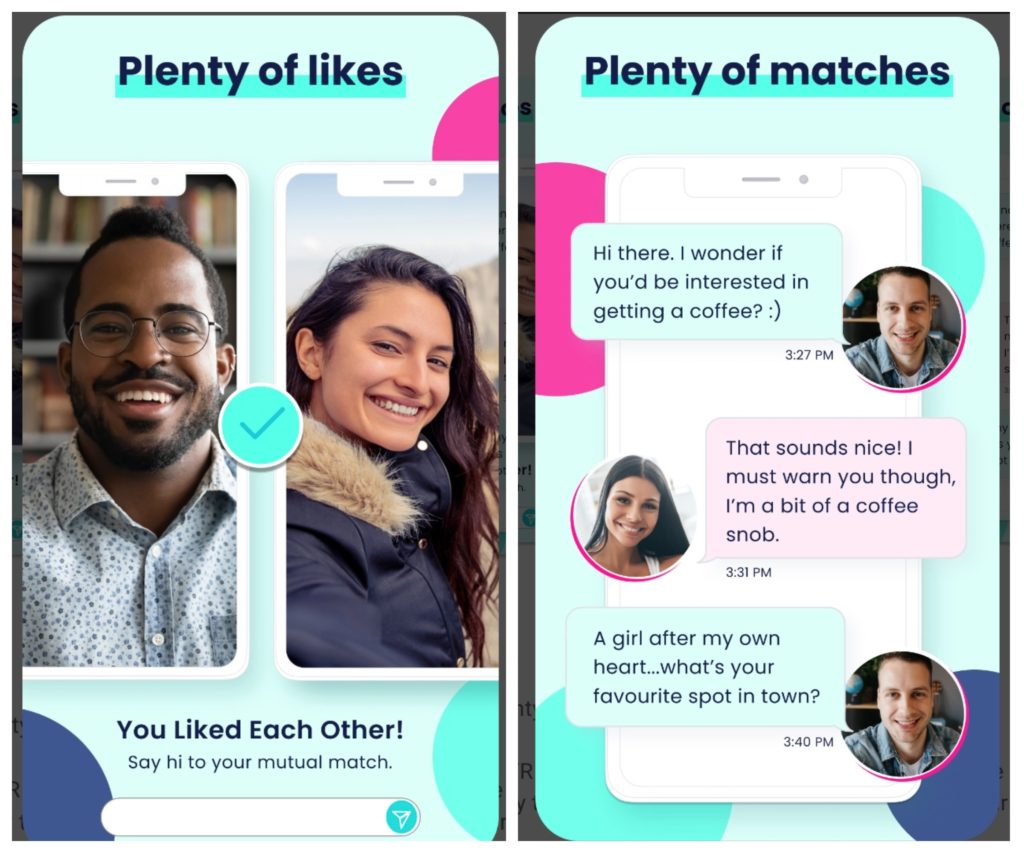 Downloads: 50000000 +
Customers rating:

(3.7 / 5)

You may also like: 9 Best Midget Dating Apps for Android
Tagged
Tagged is a popular social network for dating and socializing around the world. The program allows you to send friend requests, exchange messages, rate and comment on photos, search for users according to specified criteria, publish posts and the like.
Tagged features a game where you have to view suggested photos of other players and rate them positively or negatively.
Tagged contains a special section for getting pets for game currency, viewing player ratings and your own achievements. Tagged allows you to view other users' and friends' posts in a shared event feed.
Key Features:
Special dating games;
Large set of stickers and GIF images;
Posts and comment;
Advanced user search;
VIP features.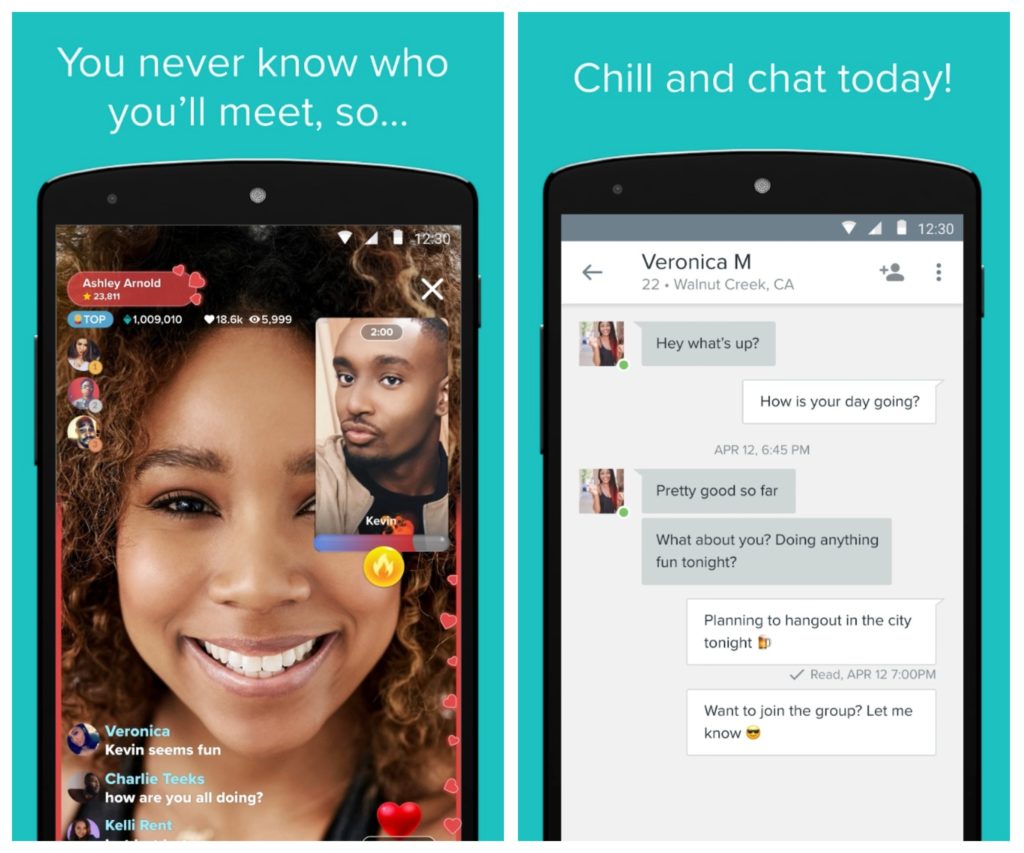 Downloads: 50000000 +
Customers rating:

(4.4 / 5)