Sometimes we may need to slow down or speed up the music. This is useful for learning a song on the guitar, as the slower speed helps you find chords.
Speeding up your audio stream is often required for remixes or for comic effect.
There are several Android apps for changing the tempo of your music that can easily do the job.
Music Speed Changer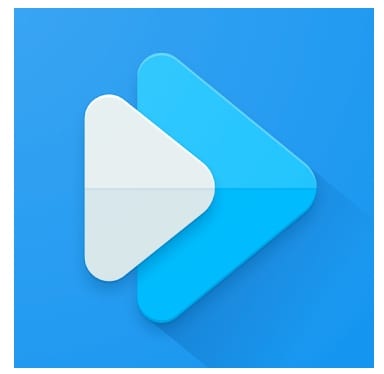 Music Speed Changer is an application for working with music tracks and other audio files to speed up or slow down their sound.
All processes can be carried out in real time, without preparation or any pre-calculation of the original files. This helps you better understand important information in your voice recorder recordings or audiobooks, speed up listening to less informative passages, and so on.
Without using abrupt transitions, pauses, and the like. And the user-friendly controls ensure the most harmonious interaction with the entire interface.
A multifunctional app, very useful if you want to add bass, check BPM, change tone, change speed, reverse music, use EQ, apply effects, add reverb, delay and save the result.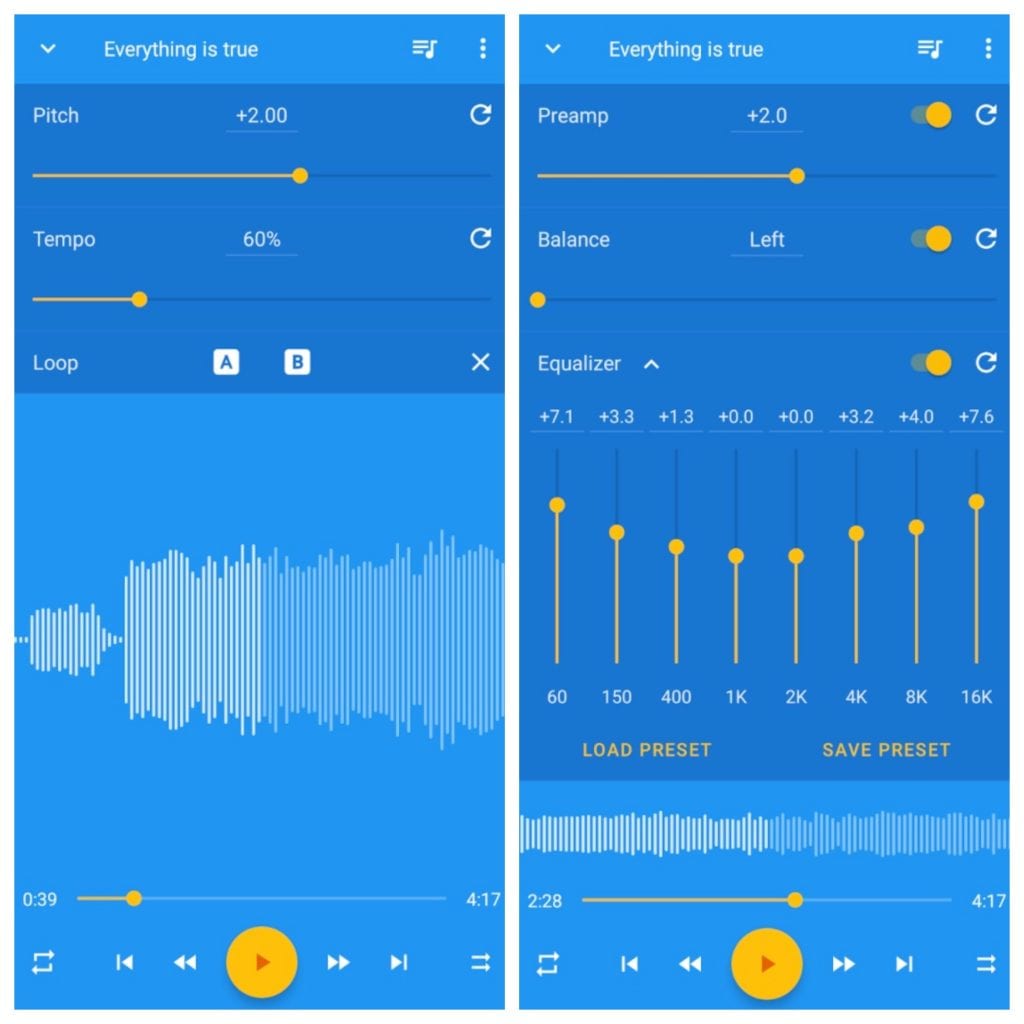 Downloads: 5000000 +
Customers rating:

(4.7 / 5)

You may also like: 11 Best boost music apps for Android
Audipo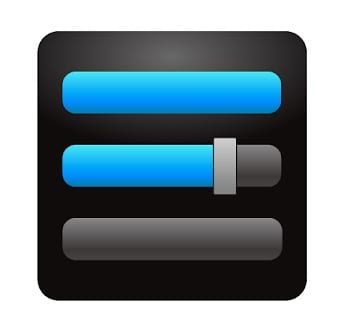 The app is great, very easy to set up. Great for speeding up audiobooks, very good and flexible app in general.
You can adjust the playback speed both plus and minus to within a hundredth of a second! I especially like the fact that you can make notes on the recordings while listening to them.
Particularly convenient is that you can adjust up to one percent of the speed. You can speed up/slow down, mark important points, listen in circles, etc.
You can leave marks, go back to them quickly, and even work with long tracks (it's easy to find the right part of a track). You can also increase the playback speed immediately, which is very useful when working with long conversation recordings.
Some users in their reviews complain about the strong distortion of sound when slowing down. But I didn't notice this when using the app.
Great for listening to or taking notes from a voice recorder. Suitable for many other things too. Ads aren't particularly bothersome. Simple, straightforward, practical player.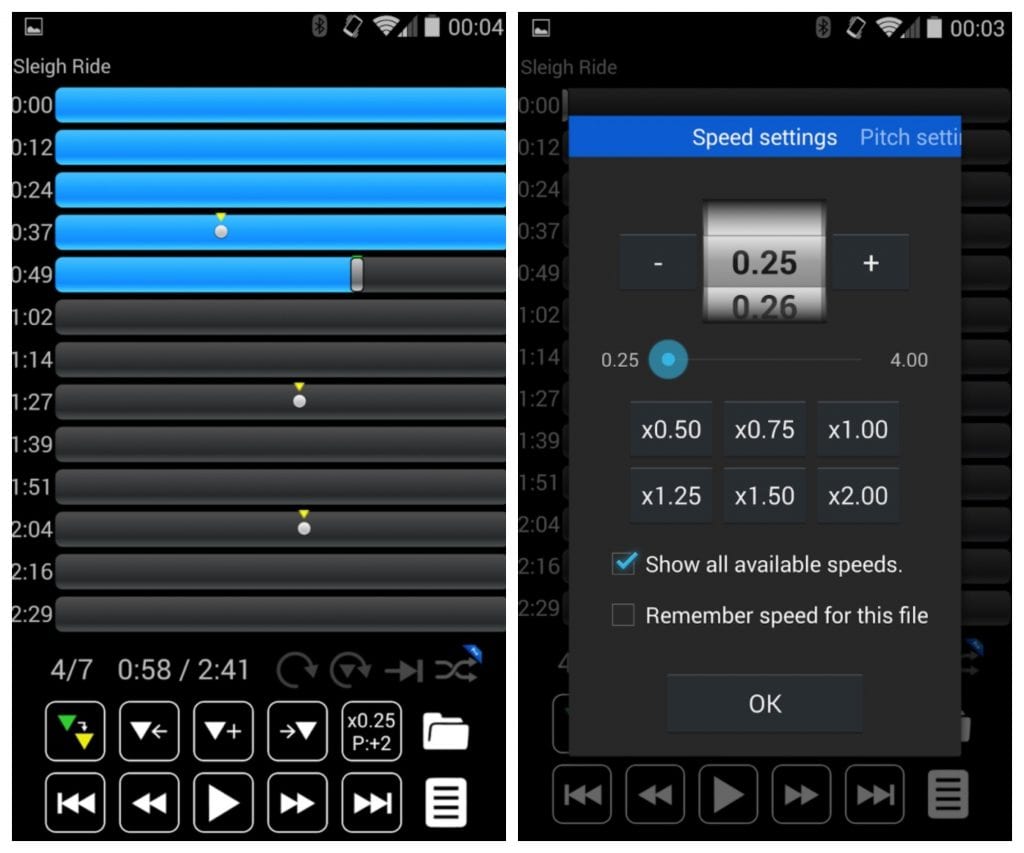 Downloads: 1000000 +
Customers rating:

(4.4 / 5)

Music Speed Changer (Classic)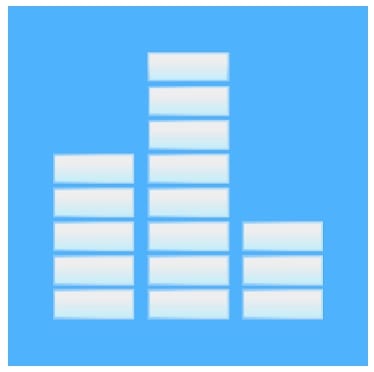 Not all modern professional music utilities can so flexibly, and without loss of sound quality, change the pitch of a track and its speed. The developers have created a great tool to help professional musicians.
Music Speed Changer (Classic) is a great application for listening to files in slow motion or up-tempo, simple, easy to use. It's easy to select a tune from a list, slow down, speed up, timer.
It also has a rewind function that lets you see how the song will sound when played back. Previously, you could only dream about it, now it's a dream come true.
You can listen to the same song for a long time without getting bored, you can change the tone and the rhythm, then you will like the song even more!
I advise immediately after downloading to delve into the settings (quality of processing by default is set in favor of reducing the file size if I understand correctly, which is detrimental to the sound in the final version). Otherwise, all is fine.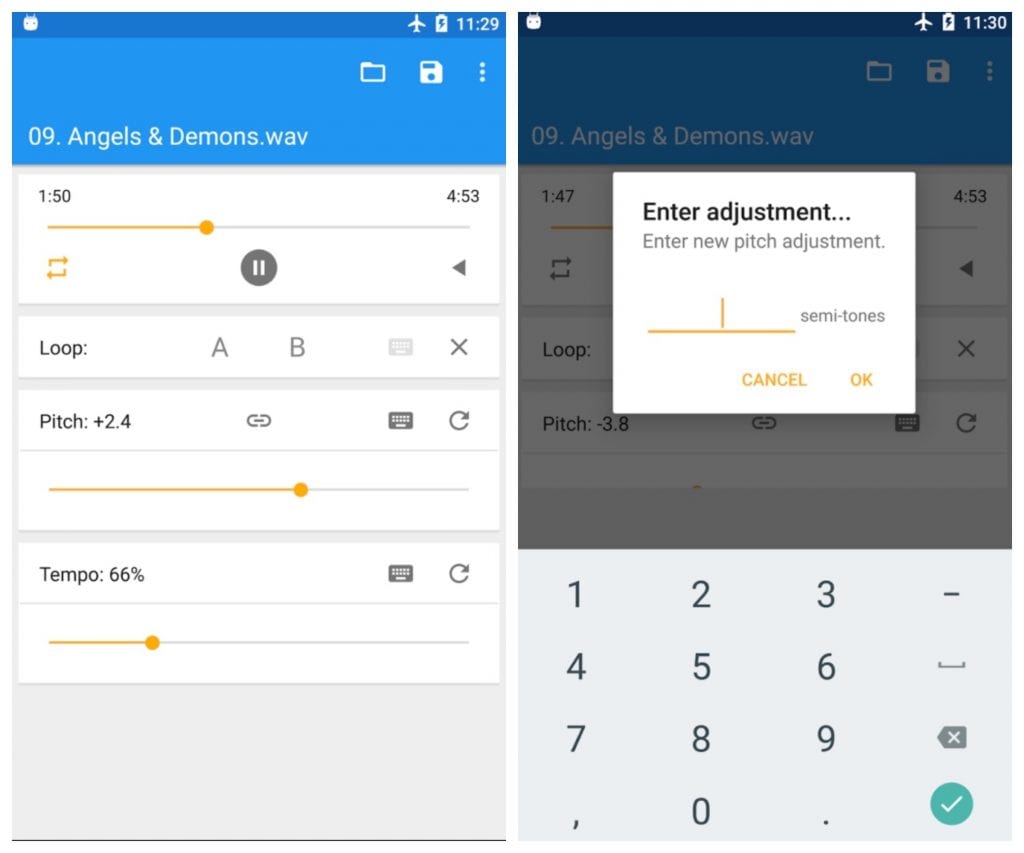 Downloads: 500000 +
Customers rating:

(4.5 / 5)

Music Speed Changer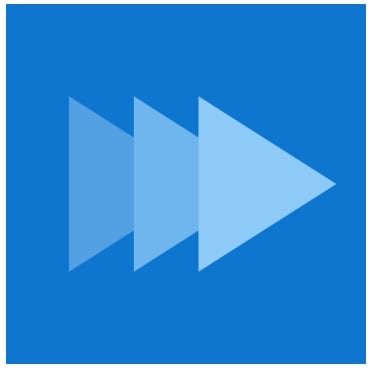 Have you been looking for a good program to change the speed of your music? This program is completely free and you can adjust the tone and speed in it without losing playback quality!
Also understandable functions, and a minimum of advertising, which absolutely doesn't interfere!
Music Speed Changer is a simple application with a small size. There's even an export option. However, it's not convenient to select files when you open them. The interface is a bit outdated.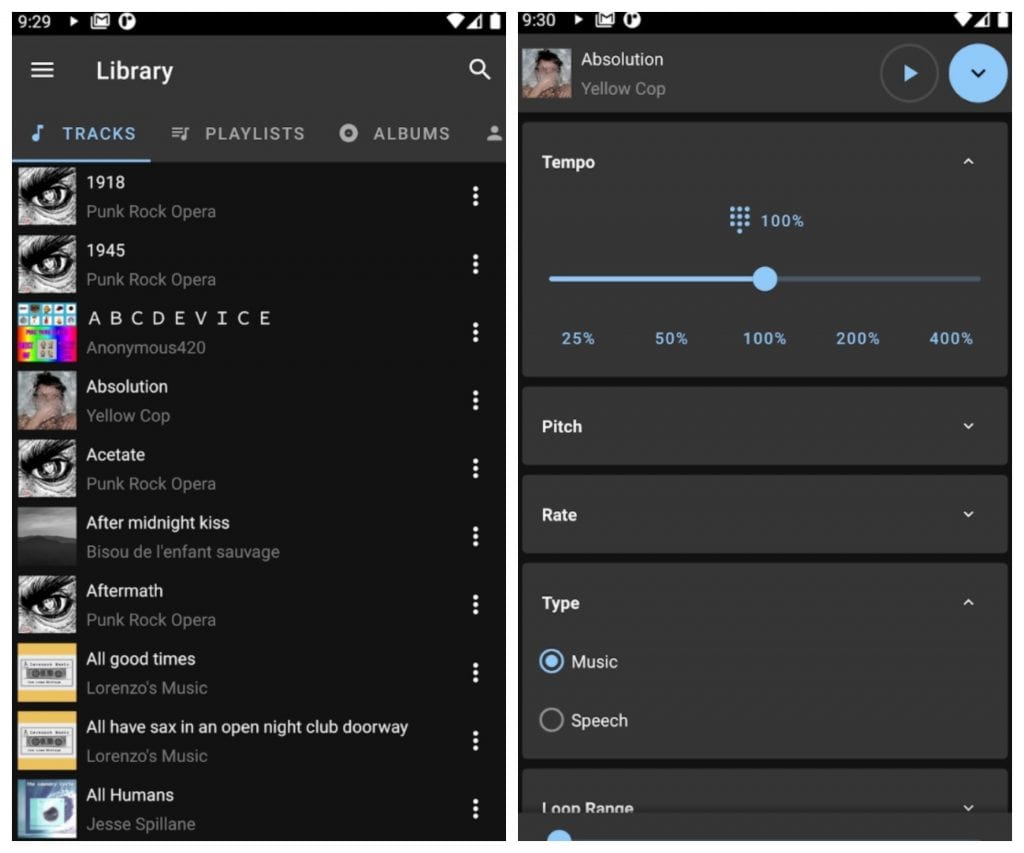 Downloads: 1000000 +
Customers rating:

(4.1 / 5)

Up Tempo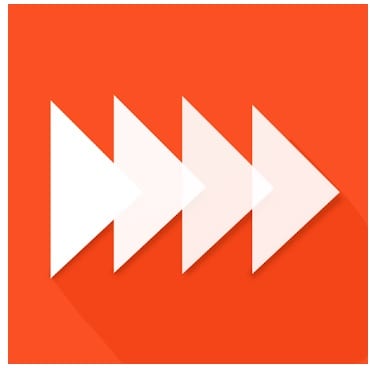 A good program for Android users. Very helpful when you need to speed up or change the tone of your music. Easy to understand, easy to use!
Main features of the application:
Change speed and pitch while the track is playing;
Add markers to keep track of different sections;
Make your own recordings in the application (Pro version);
Choose a theme: light or dark.
However, some users do complain about the sound quality. The app distorts the sound a lot when changing the tempo and pitch.
Overall, it's a good app, but it lacks the ability to create a playlist so that you don't have to search for every song in folders.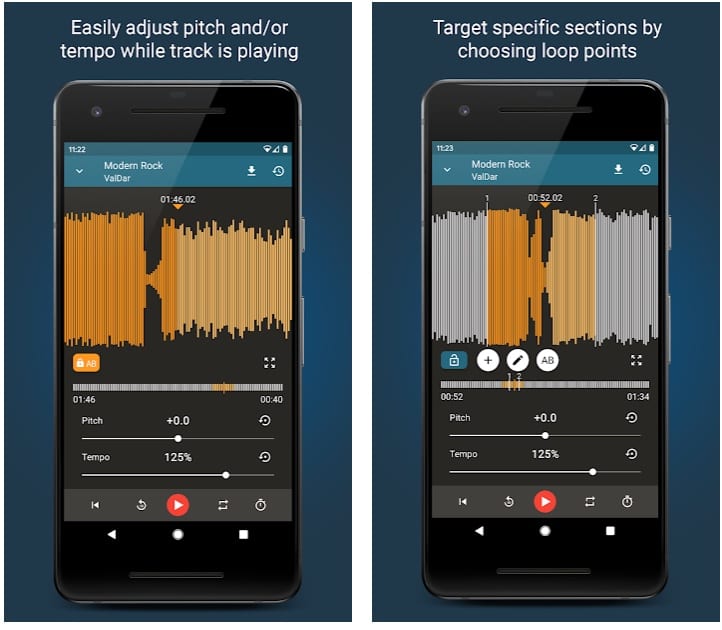 Downloads: 500000 +
Customers rating:

(4.2 / 5)

AudioStretch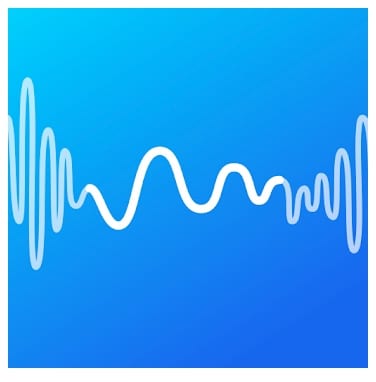 AudioStretch is an Android application designed to slow down audio without losing playback quality.
Any file opened in the application is presented as a graph, helping you to quickly navigate to the sections of interest. It also allows you to loop a certain section, which will be played in a circle.
The app also supports cloud storage services. There is a Lite version for those who want to see if AudioStretch will be useful to them before purchasing the full version.
Why slow down audio in audio and video files? In fact, this feature is primarily of interest to beginner musicians who want to better understand and learn the works of their idols and those who want to translate words into text, e.g. to create subtitles.
Both amateur and professional musicians will appreciate it. It's a good application, very handy and, most importantly, fast.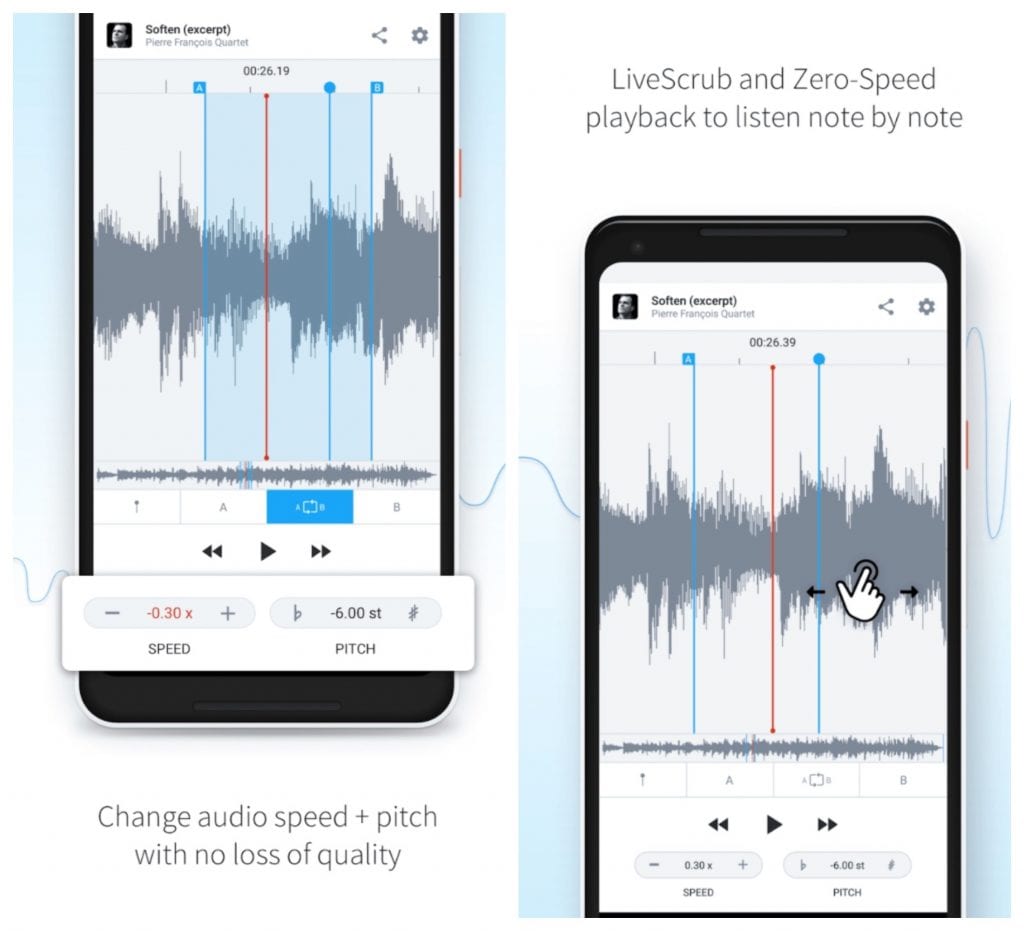 Downloads: 100000 +
Customers rating:

(3.7 / 5)

You may also like: 21 Android Apps to Make Your Own Music
Amazing Slow Downer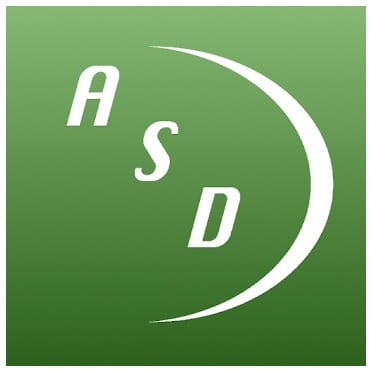 If you need a program to slow down your music, and nothing extra, take a look at Amazing Slow Downer. This small program lets you slow down a song, and it's also very easy to use.
Amazing Slow Downer is able to change the tempo of your music in two clicks. The program also has a couple of extra features.
You will be able to slow down the music several times with the program. The tone of the song will be preserved – after the change, you won't hear the voices from hell that come with normal slowing down. The song will simply slow down, but otherwise sound the same.
In Amazing Slow Downer, you'll also be able to not only slow the music down but speed it up as well. And it won't affect the rest of the sound in any way, either. It's perfect if you need to fit a track into a specific period of time, for example for insertion into a video.
After slowing down, the music file can be saved in one of several popular formats: WAV, MP3, FLAC, etc.
Advantages of Amazing Slow Down:
The interface is very easy to understand right away;
The presence of the extra features that at the same time doesn't make it too complicated.
The disadvantages of Amazing Slow Downer:
The free version only allows you to convert the first quarter of a music file.
Amazing Slow Downer is suitable for those who want to slow down music quickly and don't want to bother with heavy audio editors.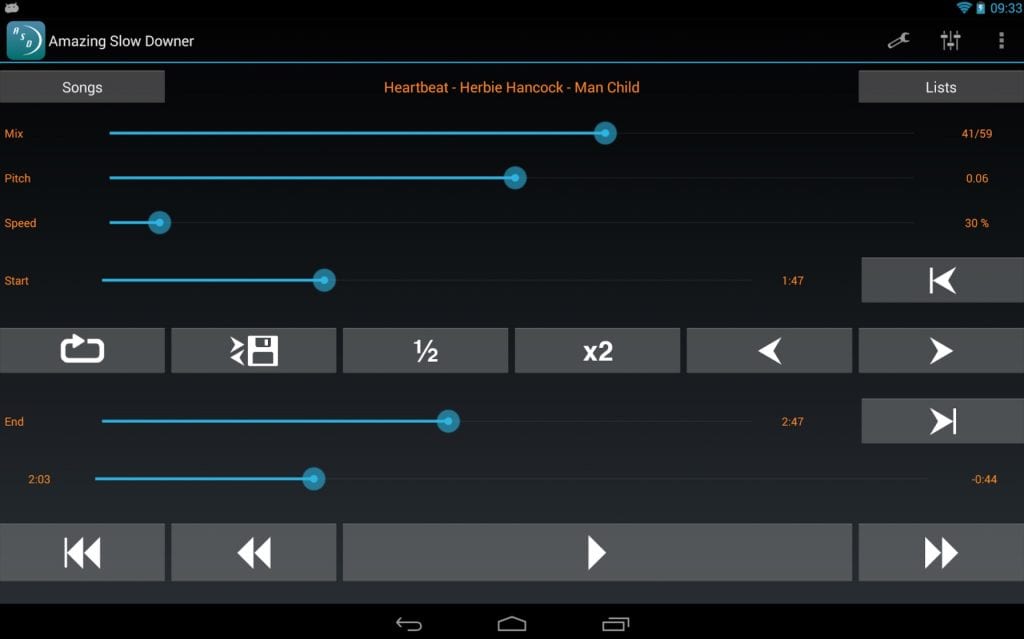 Downloads: 100000 +
Customers rating:

(3 / 5)

*Just a quick update on the article to mention that Moises app is also can produce quality music speed change in case you didn't find the solution above.