Cribbage is an exciting card game popular in England and the USA. According to one version, it was invented in the early 17th century by English poet John Suckling.
A full deck of 52 cards is used in the game. The main goal of the game is to win 121 points before your opponent does by forming various combinations using your own and your opponent's cards.
Cribbage cannot be compared with any other card game: only it uses a counting board with holes and peg-shaped chips – spilikins.
Unlike most card games, cribbage has a decidedly calm, family-oriented reputation. Cribbage, a high society card game. And we've collected the best representatives of this game for Android:
Cribbage Pro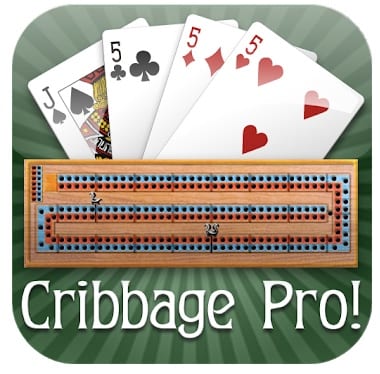 The race to 121 points has begun, and Cribbage fans will love this feature-rich app, which offers plenty of options for offline players. While the game is really great with multiplayer tournaments, single-player play without an internet connection is not overshadowed.
With dozens of achievements available and various levels of gameplay difficulty, Cribbage Pro's deep logic ensures that even the most advanced players will experience both challenges and rewards.
Great game and an extremely user-friendly app. Nothing superfluous and everything works. However, placing ads in the game can be very distracting.
Either way, it's worth a try. The game is fun and addictive.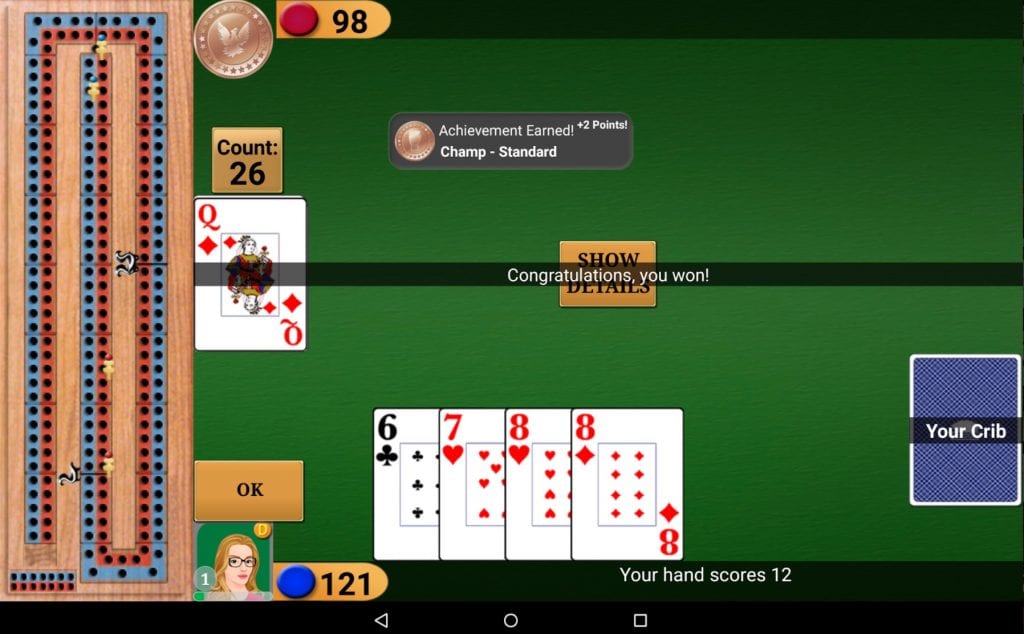 Downloads: 1000000 +
Customers rating:

(4.4 / 5)

You may also like: 12 Best offline card games for Android
Aces® Cribbage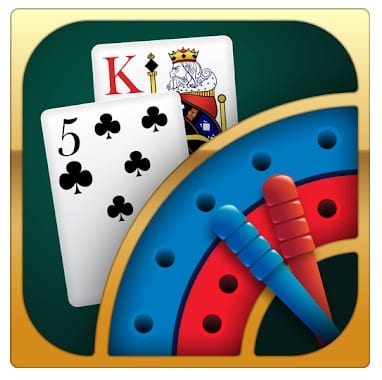 Aces Cribbage is a popular card game that is now available for Android smartphone owners.
In fact, Cribbage has been around for quite some time. During the existence of the card game, the rules were constantly changing, there were some new versions of the game, later they were upgraded, changes were made again, and so on in a circle. But Aces Cribbage presents us with a classic version of the card game.
If you've never played it before, that's okay. Even though this game is different from all other card games, it will still easy to figure out.
To begin with, the game can be played in pairs or six. You will learn the rules as you play. Undoubtedly, it will not be possible for a beginner to win one victory after another. But professionalism, as they say, comes with experience.
The format of the game is very nice and atmospheric. Feel the excitement, it plays an important role in Cribbage. You can't compare this card game to any other, so if you're a fan of interesting card games, Cribbage is definitely worth your while.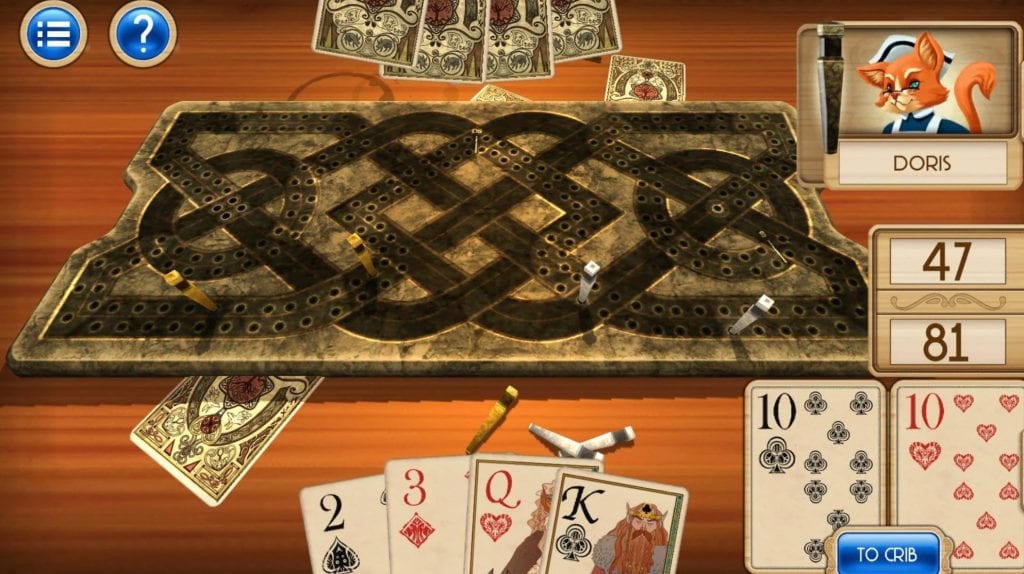 Downloads: 100000 +
Customers rating:

(4.1 / 5)

Cribbage Classic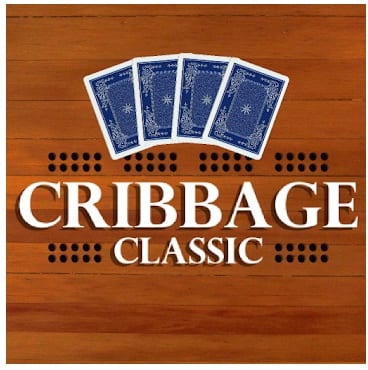 Cribbage Classic is a good game. Simple, but comfortable. The maps are large, for a game on the way home – just right. Counts itself, which is also a plus. And a great feature – analysis of the game.
Many users have already appreciated the game. What's good, it doesn't slow down and is not riddled with ads.
Main Features of Cribbage Classic:
Good for beginners and professionals;
Nice look;
Easy controls;
Move analyzer after the game;
Excellent software with simple controls.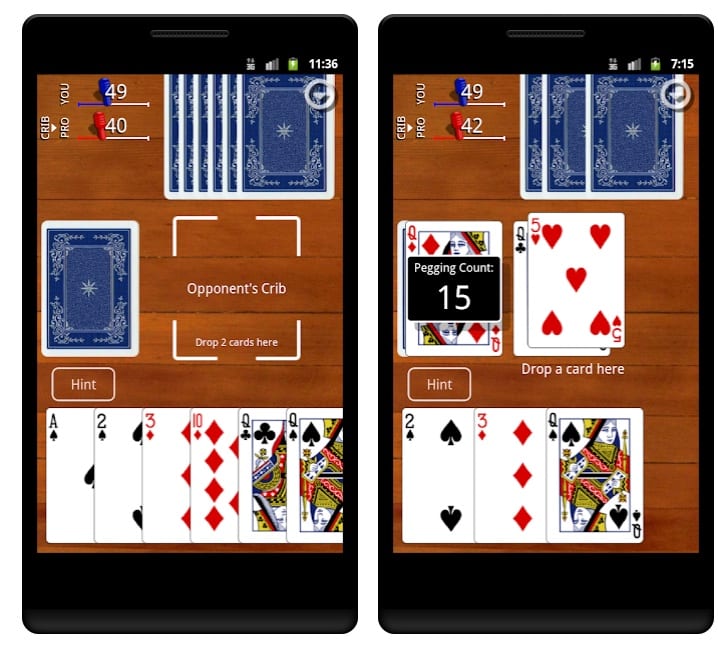 Downloads: 1000000 +
Customers rating:

(4.6 / 5)

Cribbage Club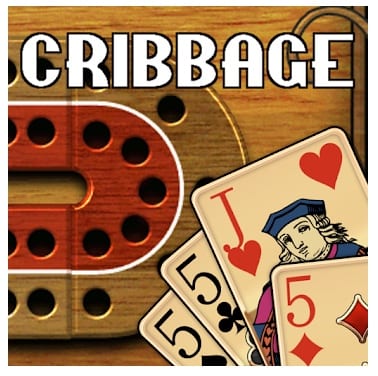 Cribbage Club is a free card game for Android users. You can play it anywhere. And it's suitable for beginners and professionals alike. There is a multiplayer mode so you can compete with other players in online matches.
The main advantages of this application:
Three levels of difficulty (from a total beginner to a professional);
There is a tutorial mode;
Ability to save progress to continue playing at any time;
Crib Discard Analyzer;
Online and offline modes.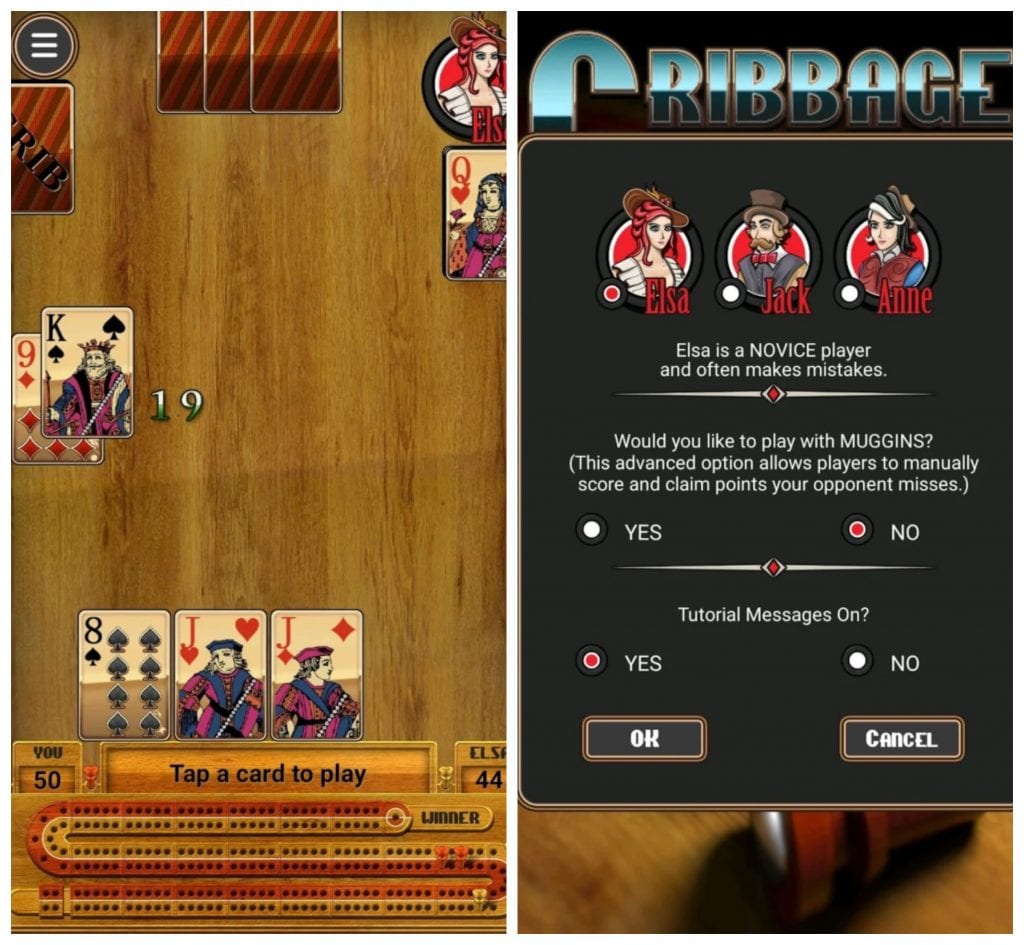 Downloads: 100000 +
Customers rating:

(4.7 / 5)

Ultimate Cribbage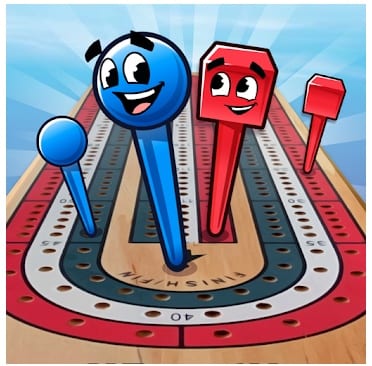 Ultimate Cribbage is the classic cribbage card game available absolutely free.
Play a long and addictive game full of adrenaline for free right on your smartphone. Show off your cribbage skills!
Features of this Android game:
A game for two;
Suitable for all ages as the gameplay is intuitive;
Play with artificial intelligence (10 levels of difficulty);
Automatic hand and crib counting for even more convenience;
Choose one of the several variants of the game: Classic, Muggins, and Shotgun Cribbage;
Play with friends and family.
As with all free apps, there are ads.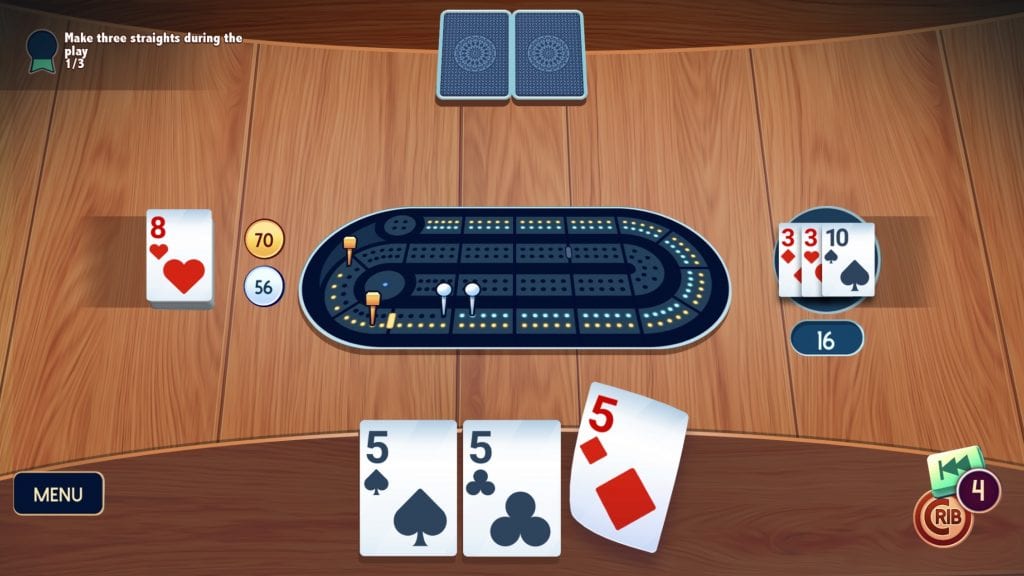 Downloads: 1000000 +
Customers rating:

(4.4 / 5)

Cribbage JD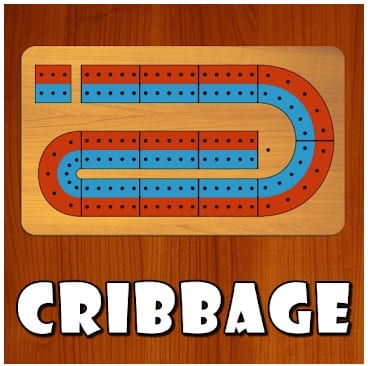 Cribbage JD is a very exciting card game. It may seem a little complicated at first, but as you learn the game becomes quite simple.
The aim of each player is to score 121 points by making different combinations using their own and their opponent's cards.
Advantages of Cribbage JD:
Play the classic Cribbage card game anywhere without a special Cribbage board.
Play in online or offline mode.
Scoring is automatic with the built-in calculator, including a breakdown by score, so there's no need for Muggins or Shotgun Cribbage.
Cribbage rules are built into the app.
Most players are happy with this game but as always there are complaints about the presence of ads.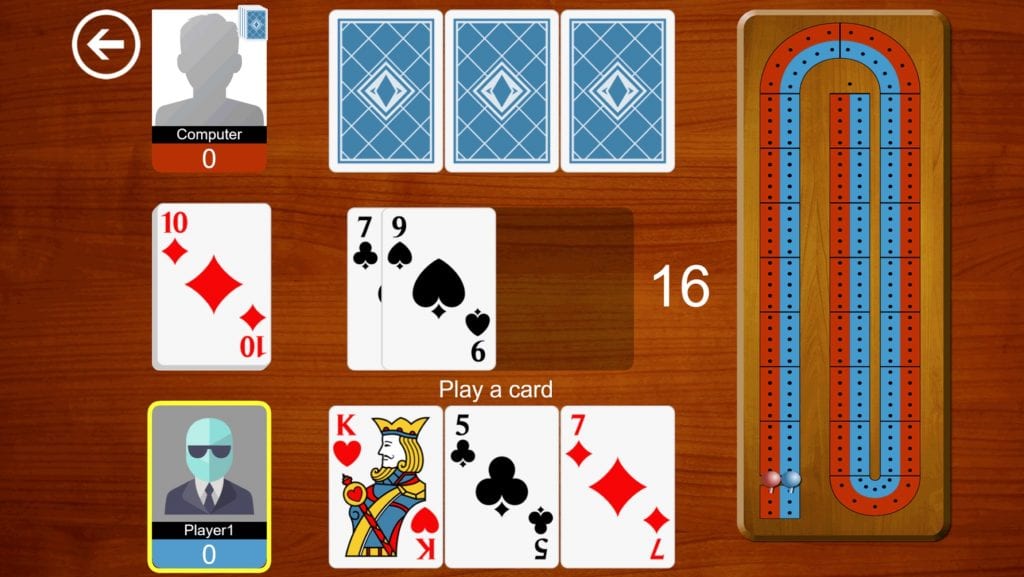 Downloads: 100000 +
Customers rating:

(4.5 / 5)

You may also like: 9 Hardest Puzzle Games for Android in 2021
Cribbage Deluxe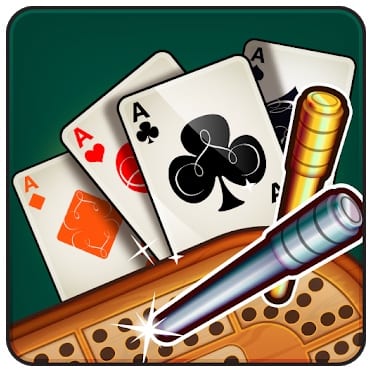 The game is not as easy as it looks, you have to be clever and think logically. But the detailed instructions in the app itself will help you succeed. The first person to score 121 points wins!
You can open the achievement screen and earn additional prizes for certain tasks. View statistics and compare your achievements with other app users.
There are also personalized settings in the app, such as a unique player name and avatar. As you earn coins in the game, you can still change cards, backgrounds and boards.
Some players do complain about the presence of annoying advertisements. In all other respects, the game is unique and entertaining. A worthy competitor to the other games on the list.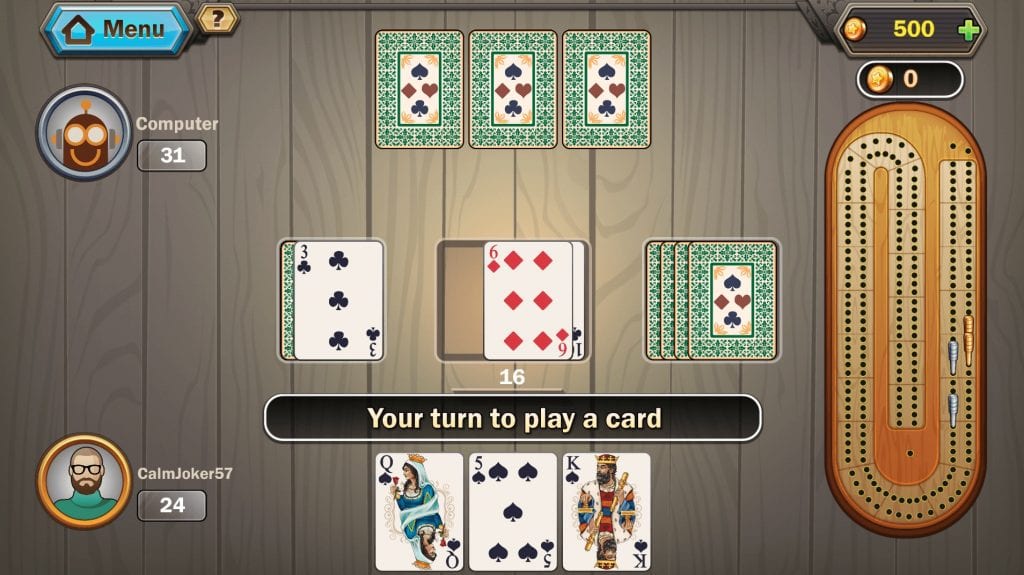 Downloads: 10000 +
Customers rating:

(4 / 5)