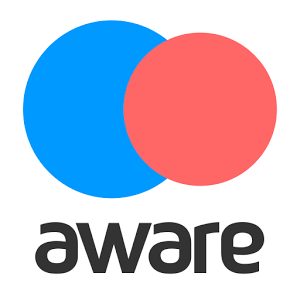 Stress and depression, insomnia and catastrophic fatigue – it is possible to cope with all these problems through meditation. The Aware – Meditation & Mindfulness application will help you to quickly relax, repose, and gain strength.
First of all, it should be noted that this application is mentioned as one of the best among programs of this kind. Aware – Meditation & Mindfulness – discover new ways to exist in today's world, fill life with an awareness of reality.
The application includes a basic course on the meditation of mindfulness and mind. It will take you a week to learn the whole course. Further, if you want, you can purchase a premium version covering courses on stress, depression, relationships, and many other important topics. Depending on your lifestyle and internal state, you have the right to choose any direction. In any course, the main task for you will be to learn how to treat each aspect of your life carefully.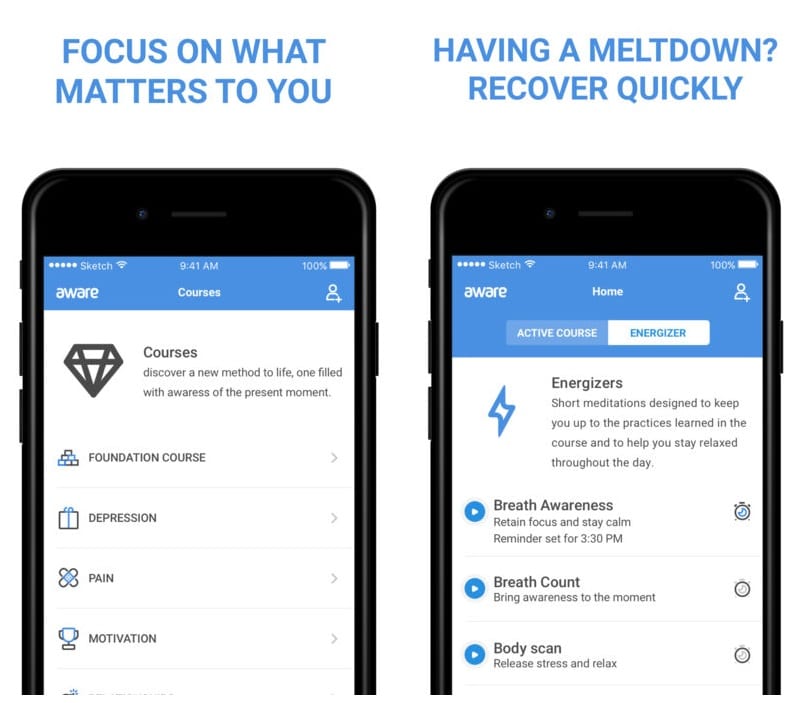 In the application, you will find a lot of exercises for breathing, strength exercises, which are aimed at reducing stress and relaxation.
What you will receive by downloading the program to your smartphone:
Free 7-day course for mindfulness meditation.
A free weekly course of exercises.
Classes for awakening and better falling asleep.
The ability to track your progress.
Notifications.
24-hour support.
By purchasing a premium version of the program, you receive a set of all meditation courses, including attitudes, love, depression, etc., and free access to Single Meditations.
Be calm during any life period!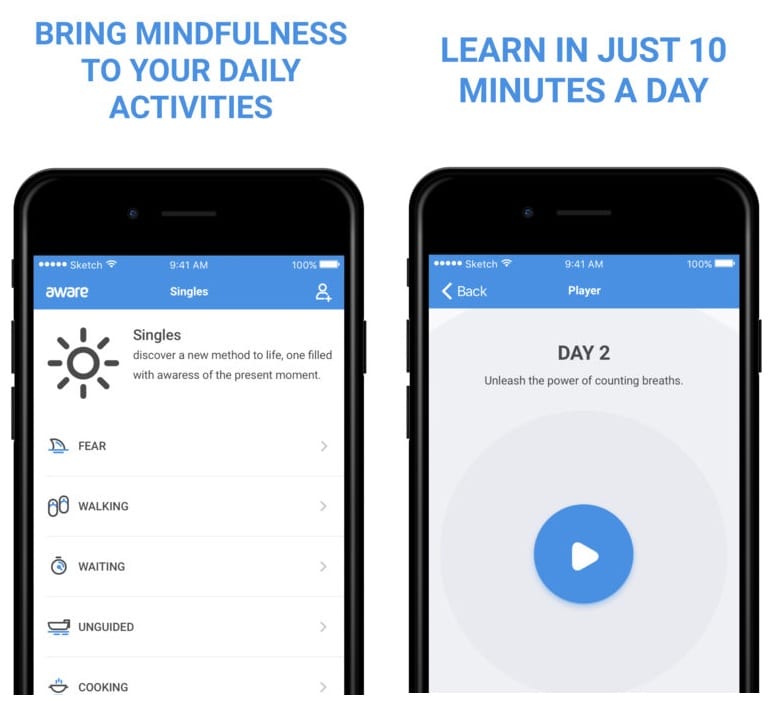 Downloads: +100000
Customers rating: (4.7 / 5)

You may also like: 17 Best motivational apps for Android