Do not have enough faith in your strength? Then you urgently need quality motivation. Fortunately, there are applications designed specifically to raise the general tone and strengthen the positive attitude.
Fabulous: Motivate Me!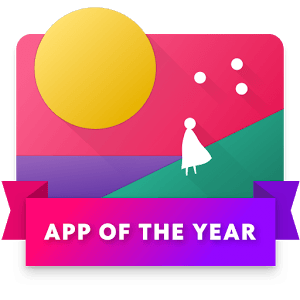 After starting the application, you should accept the fact that the creators of this application know better what is good for you and what is bad for you.
All that is required of you, there is an explanation, and the application tries to convey it to you. First, make a simple choice. What do you want? For example, you want to become more energetic. The Fabulous application will decide what you should start with. It knows that it is useful for the body to replenish the water supply after sleeping, and it will suggest that you teach yourself to drink a glass of water every morning.
Slowly, methodically and very unobtrusively the application will lead you to the fact that you will drink a glass of water. It will remind you before going to bed about the need to prepare a glass. It will wake you up at the right time and see to it that you empty this glass. All this will continue until the moment when it becomes a habit. Once the application finds that you are ready, it will be time to move on to the next goal.
The application contains a huge knowledge base, which it will gladly share. It is worth installing it at least for the sake of recipes for a healthy breakfast, which can be cooked in 10 minutes. The application knows a lot of different exercises and techniques, and it will not drop all the information on you at once, it will gradually introduce it into your daily schedule, simultaneously explaining the importance of its compliance.
Have you found the time to take care of yourself? Fabulous will tell you how to spend 10-20 minutes of your time with benefit, offering a dream for singing birds or doing yoga. This is worth experimenting with.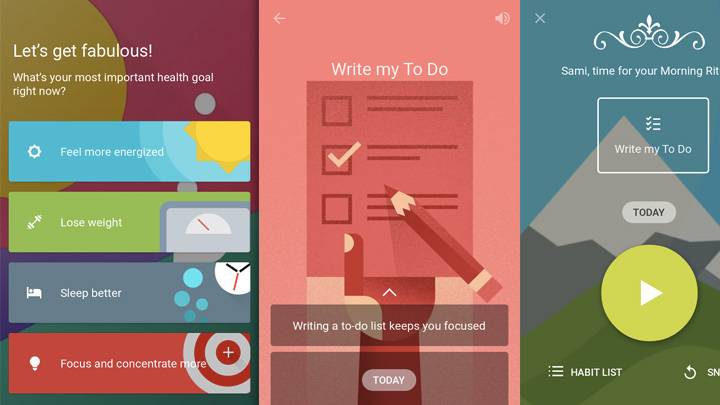 Downloads: +10 000 000
Costumers rating: (4.6 / 5)
You may also like: 21 Best notepad apps for Android
Forest: Stay focused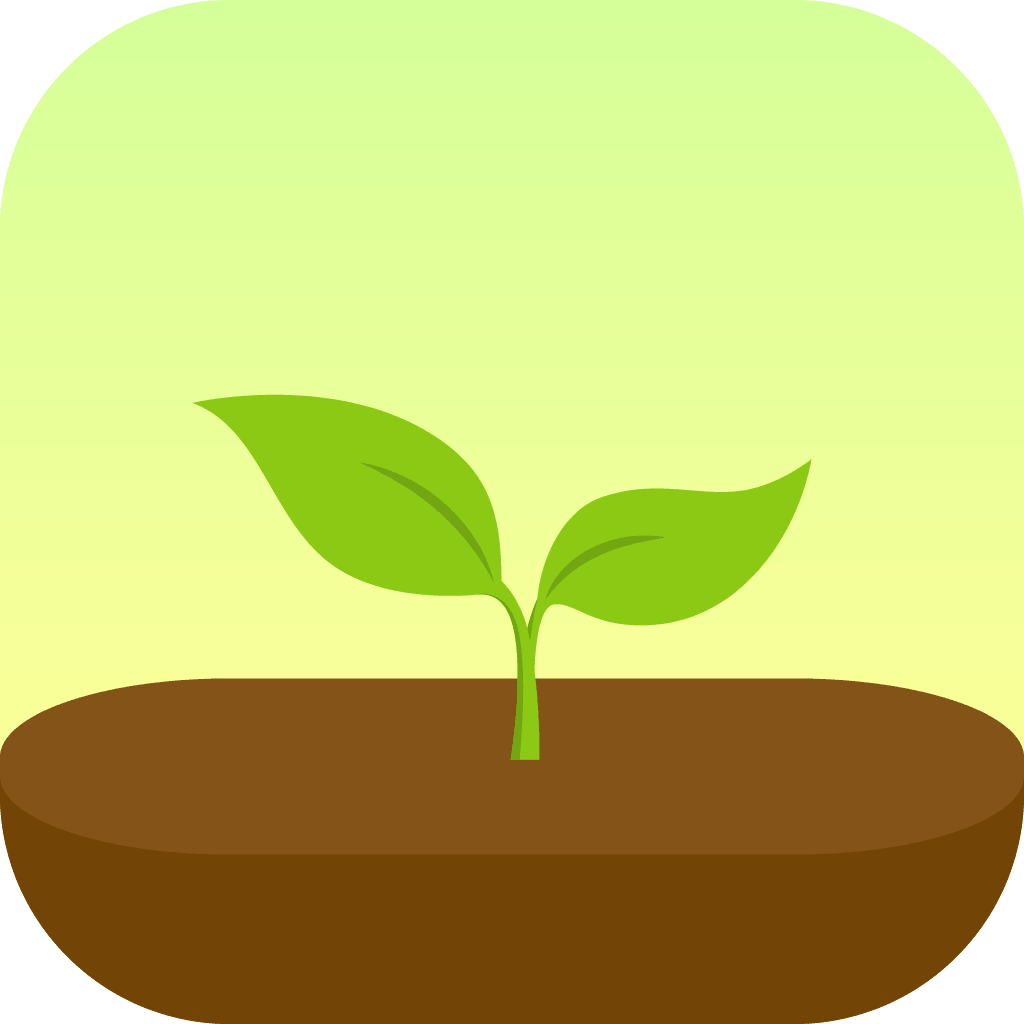 The principle of the Forest application is simple: while you are working and not being distracted by useless applications, like social networks or instant messengers, a virtual tree is growing. The timer for the activity is adjusted manually: from 10 to 120 minutes. If during this period to launch a "harmful" application, the phone will play or vibrate, and a small plant will die. Particularly impressionable will be ashamed! In addition to pity for an innocent plant, you should be stopped by the attitude of friends who can also use this application and monitor your results.
Any application can be labeled "harmful", so, for example, a phone call will not be considered a violation. We recommend immediately set up a "white" list, otherwise, Forest will swear on any use of the smartphone.
Remuneration
For the first five minutes of work, 4 coins are issued and on the coin for every additional five minutes, five more coins give a constant concentration for half an hour. For this money, you can buy new types of trees and plants.
The app is free for Android but there is an advertisement. If you want to get rid of it, you'll have to pay. Together with this, you can synchronize your process with the cloud and other devices, compete with people around the world. Some of this money will benefit the world: if you pay for the premium features, you will get the opportunity to plant a real tree in Africa, having accumulated 2500 virtual coins.
Surprisingly, the application does work. Responsibility for a virtual tree somehow overcomes the desire to get a smartphone and dig in social networks. Most likely, because this desire is nothing more than a habit, getting rid of it is not so difficult.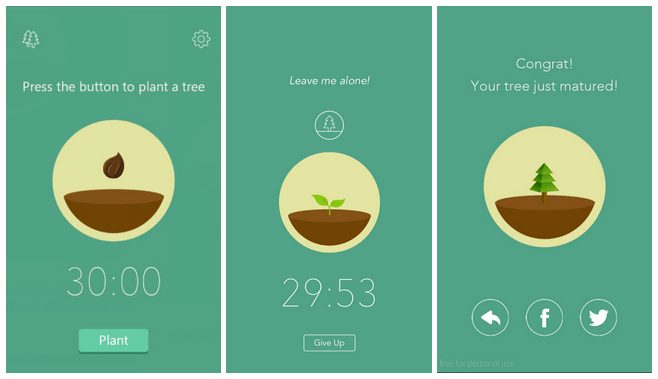 Downloads: +10 000 000
Costumers rating: (4.3 / 5)
Habit Tracker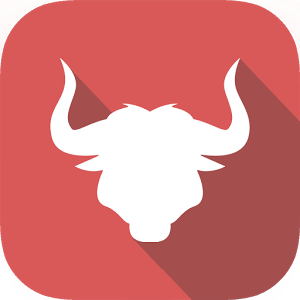 HabitBull is a useful application for Android, which is created to bring up useful habits. The functional of the program does not stand out by any innovative approach to the pressing problem but only allows to optimize the effective methodology for the formation and acquisition of the desired modes of behavior.
As you know, the best way to develop habits is to repeatedly perform certain actions until the person gets used to them, and the irritating reaction will be replaced by at least a neutral one, or, ideally, will become part of the essence of the person. It is on this truism the idea of HabitBull is based.
After installation, the program will prompt you to create a habit. It can be anything. However, for convenience, the most desirable variants are already collected here, which are in several categories: nutrition, sport, studies, work, regime, and others. After selecting the desired category, you must specify the name of the habit, the period of formation, as well as the way of mastering the skill: doing it every day, several hours a day, or several days a week. Thanks to this, the application will automatically remind the user of the need to perform the appropriate actions.
All added habits are displayed on the main screen. In the card of each goal, a calendar is displayed where it is necessary to mark the performance or non-performance of actions, as well as various statistics that will help track progress and motivate the user to move forward.
Thus, HabitBull will be very useful in a variety of endeavors. At the beginning of the formation of habits, the program will help not to forget about the plans, and the progress already made will make it continue.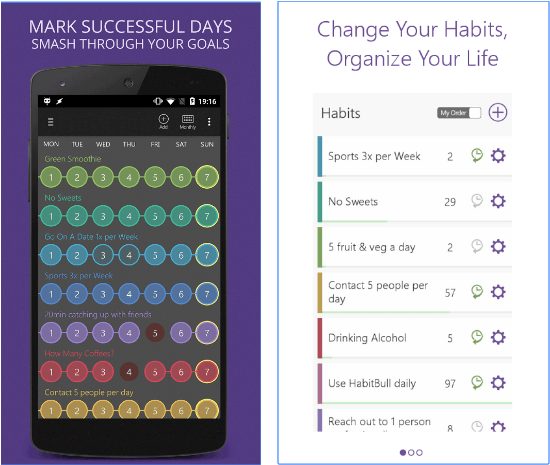 Downloads: +1 000 000
Costumers rating: (4.5 / 5)
A simple and practical but at the same time, an extreme approach to motivation is implemented in the Beeminder application. To make users work on their goals, it uses a very powerful incentive – money. Pay attention – real.
Lazy users of Beeminder are fined with real money! When creating an action plan, the program asks you to set a number of penalties that will be paid from the user's account, if he is lazy or out of the schedule.
For some types of tasks, for example, related to fitness or diets, Beeminder is even able to automatically control the progress, getting information from a fitness tracker or smart scales – and in the absence of results, to cause the owner quite a tangible financial loss. True, there is still the possibility of cheating – verification of tasks is in the form of a simple question in most cases. And the answer remains on the user's conscience.
The developers of the application suggest using Beeminder to track goals related to health and physical activity, productivity, finance, and education. In the application, there is even a small set of typical tasks but it is rather demonstrative, prompting users to use the program.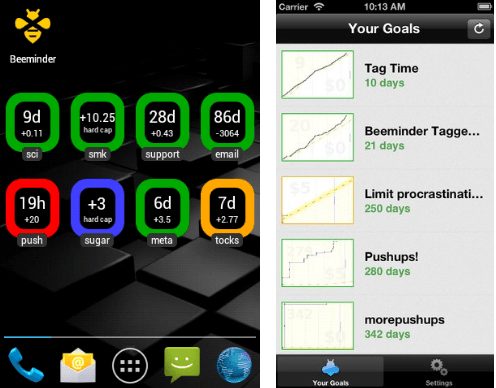 Downloads: +50 000
Costumers rating: (4 / 5)
Zombies, Run! (Free)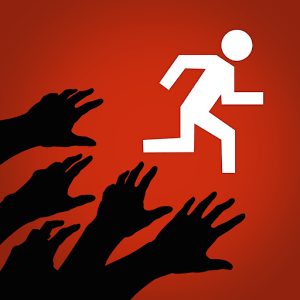 Can the morning run become an exciting mission to survive? Developers of Zombies, Run! claim that yes. Thanks to this application, you will feel 100% alive and be able to recharge your batteries for the whole day. To participate you need to download the program, plug in the headphones in your ears, and run as quickly as possible because now you are in the center of the zombie apocalypse. You are chased by the walking dead. The closer they are to you, the clearer you hear their terrifying roar. There is only one thing left – to run.
Arriving home after jogging, you continue the game – you need to distribute the collected bonuses among the population of the city, which fights off zombie attacks. You must decide who needs clothes, weapons, and medicines. Every time you go for a run and collect the necessary things, you help the city.
The application records all standard data during the run – time, speed, distance, burned calories. In the near future, it is planned to integrate Runkeeper.
If you run in the morning, or really want to start, we recommend downloading Zombies, Run! on Android. Run with pleasure!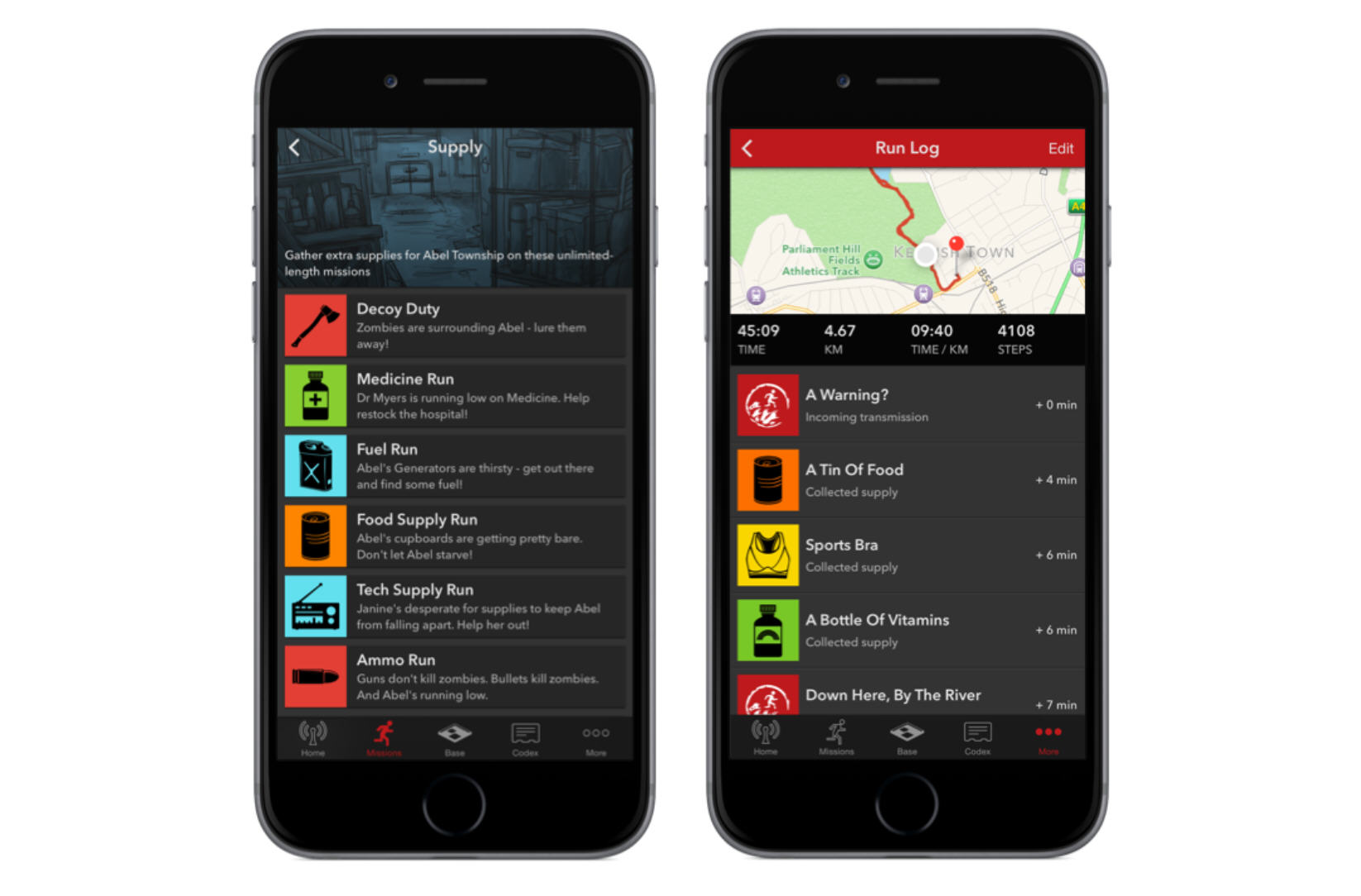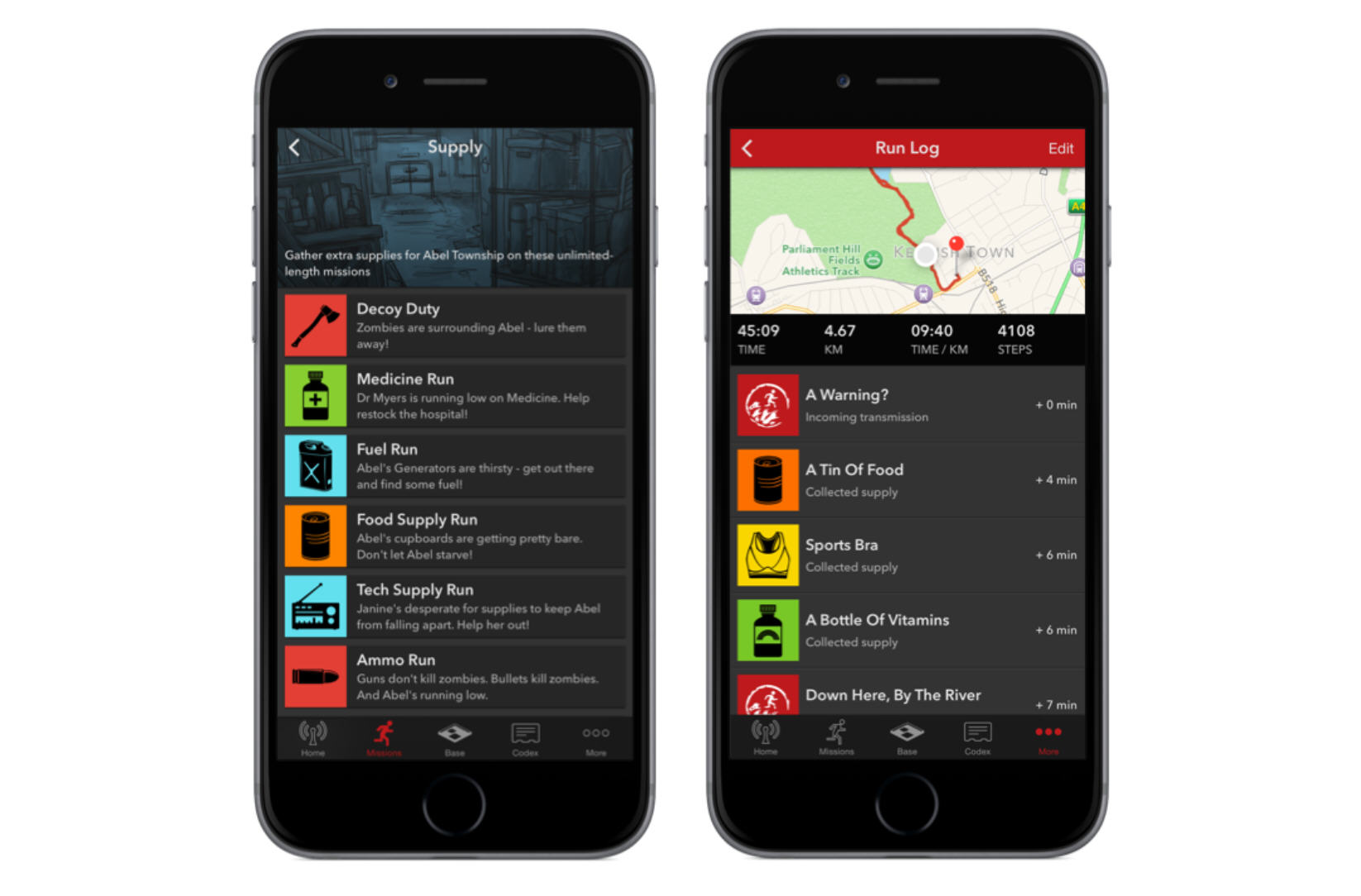 Downloads: +1 000 000
Costumers rating: (4.3 / 5)
Charity Miles Walk&Run Tracker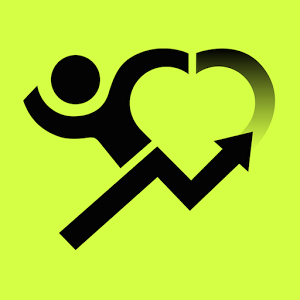 Morning jogging has never been more useful than with the "Charity Miles" application. Each mile you overcome is not only a charge of vivacity and positive but also money coming to the charity organization that you chose. Who after this says that there is no truth in the feet.
Downloading the application on your smartphone, you need to choose the organization that you will support, and decide which way you will do it: on foot, jogging or cycling.
After clicking the "Start" button, the application will start counting the miles you have crossed. At the conclusion of the session, your result will be reflected in the distance traveled, as well as the amount of money that you can help the organization you choose – 25 cents for each mile you passed or ran, and 10 cents for the same distance you crossed on the bike.
Just do not try to cheat: the creators warn that the application contains complex algorithms that will quickly compute a dishonest user, and then an immediate disqualification will follow.
The project budget is for this million dollars, which users intend to "run through" for different organizations. All their achievements, charity athletes can share on Facebook and Twitter.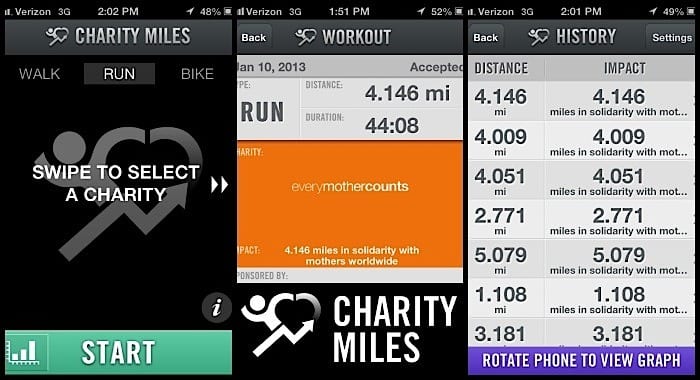 Downloads: +500 000
Costumers rating: (4.2 / 5)
ClearFocus: Pomodoro Timer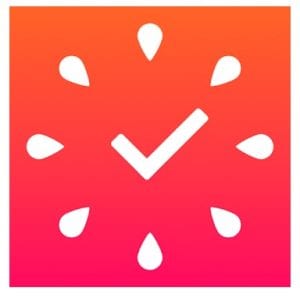 The "tomato technique" of time management is known to the manager for work with personnel, business coaches, and just interested in time management. It is loved by many because of her accessibility. It is based on the principle of 25 minutes of work without interruption. But after the expiration of this segment, you must interrupt for 5 minutes.
The technique is good in that it teaches you to plan and select competently and to prioritize tasks, track time spent on work, better concentrate, analyze and optimize the work done by timing. Naturally, no one bothers to adapt the technology to their needs, if any task takes, say, 35 minutes of continuous operation.
The developers of the program, according to the method, offer to divide all working time into segments for half an hour, of which 25 minutes should be concentrated work, knowing that a 5-minute break awaits ahead
The work of ClearFocus: Pomodoro Timer is based, as you might guess, on the "tomato technique", and it helps to alternate-working periods with interruptions. The app will report when a new time has come and offer a break. It has an extremely simple interface with a button and the ability to turn off the Internet and turn off the sounds/vibrations of your mobile device.
Roughly speaking, your smartphone will perform the function of a kitchen timer – "tomato", which is usually used for "tomato technique", but more advanced. Here you can also adjust the periods of working time and breaks (long and short) and see the statistics, how many sessions you went through during the working day, and with what segments.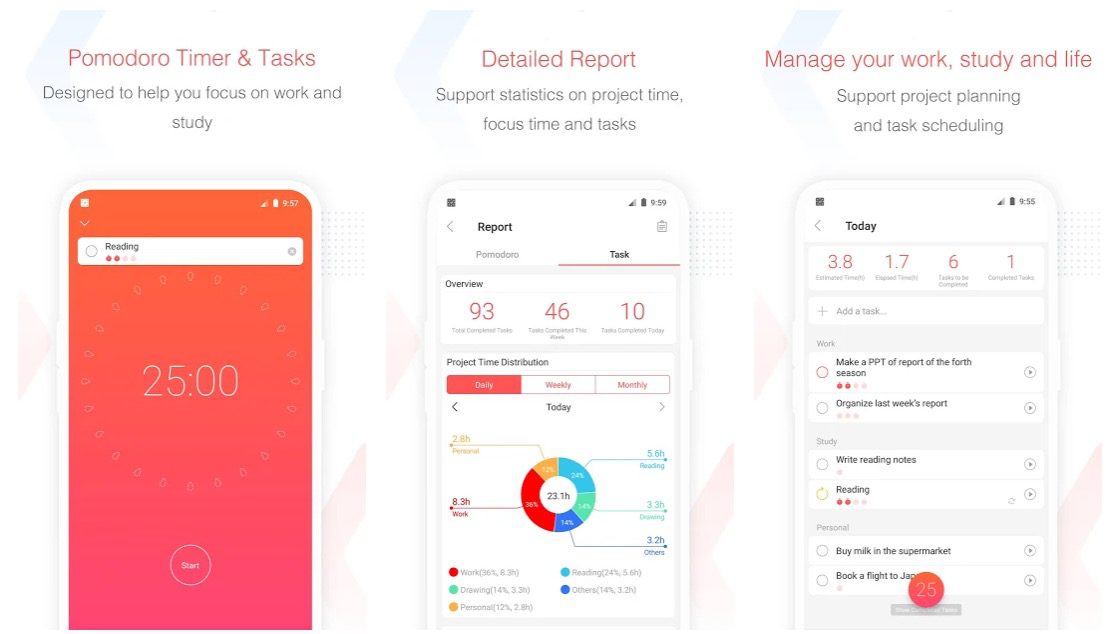 Downloads: +1 000 000
Costumers rating: (4.6 / 5)
Habitica: Gamify Your Tasks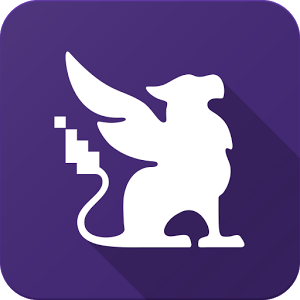 Sometimes getting yourself to do things is very difficult. The Habitica application was created in order to motivate yourself in anything by simple gameplay: to enroll in a gym, learn Spanish, or start eating right.
In the program, you set yourself any goals, and then celebrate their achievement, thus developing your game character and receiving rewards. You do not have to struggle with life difficulties alone: the application implies a strong social element that will make your self-improvement even more interesting. A pleasant modern interface makes the management of the program extremely simple.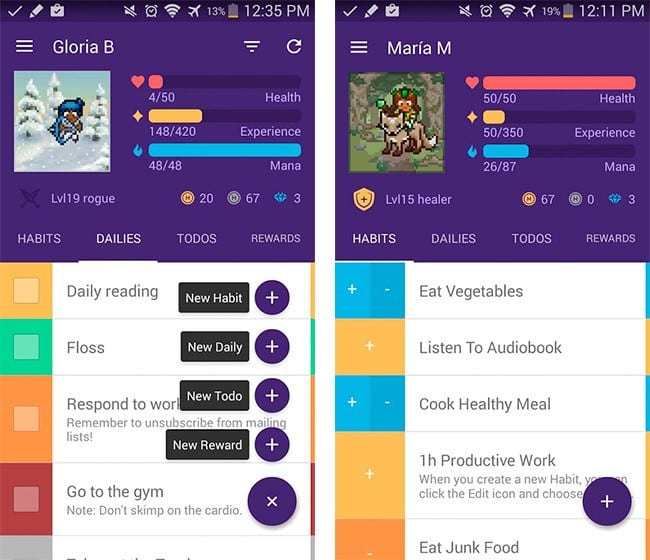 Downloads: +1 000 000
Costumers rating: (4.3 / 5)
The Bucket List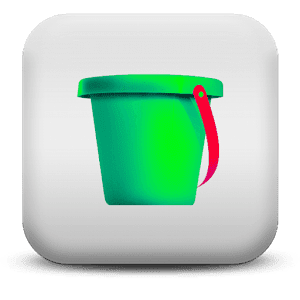 The online service The Bucket List is designed to compile lists of global goals that you would like to achieve in your life. No, this is not a task manager for business planning. You will not find here any office-management tools. Instead, we see a very pleasant and well-designed interface, which is intended only for one – the compilation of a list of life goals.
For each accomplishment, you can choose a category, add a description, share in social networks. It is interesting that if you do not know how to proceed with its implementation, then you can ask for advice from the community. Already completed tasks should be illustrated with appropriate evidence, for example, a trip – with the appropriate pictures, getting an education – a scanner of the diploma, and so on.
The number of life goals is strictly limited to eleven points. So you have to think carefully about what to include in this list. Maybe this is the main function of the service…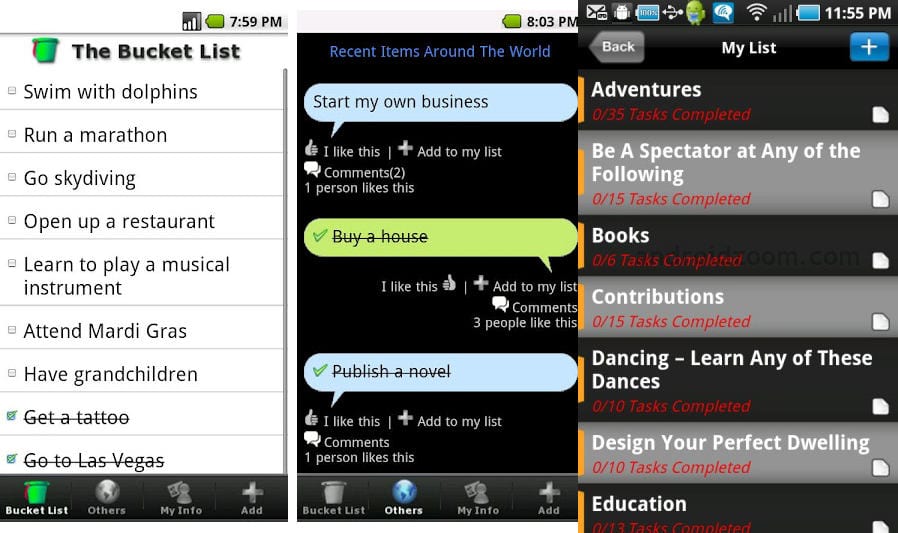 Downloads: +100 000
Costumers rating: (3.9 / 5)

Thirty – Get Inspired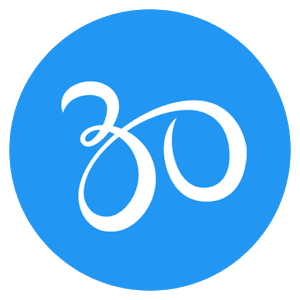 The name already speaks for itself, since the main purpose of the program is to perform any actions for 30 days or to adhere to pre-defined rules or habits that you choose for yourself. It is worth noting that they are painted literally by the hour, so you can not forget about them, and apart from your laziness, there is nothing to prevent them from doing.
Many can use it for some kind of competition between friends, the rest, on the contrary, with its help, try to change the style of his life for the better. What kind of goal you set for yourself using this application, it does not matter. It can help you in almost all life directions. And also there is a high probability that if you develop any habit for 30 days, in the future, it will remain with you, and even without the help of the program, you will act this way, from day to day.
The purpose of the application Thirty – Get Inspired to some may seem quite specific, and that to have such a program on your smartphone is not necessary. But, undoubtedly, there are some who will appreciate the benefits that it will bring to their lives, so install and check exclusively on yourself.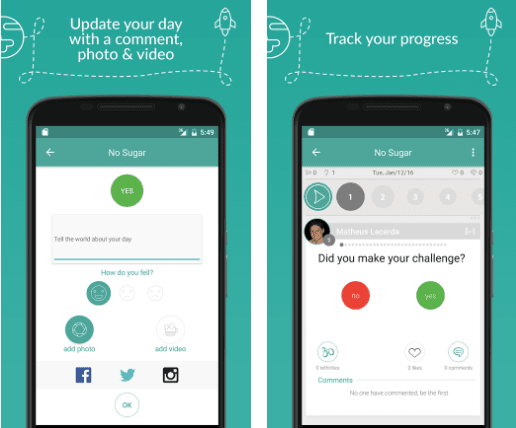 Downloads: +100 000
Costumers rating: (4.5 / 5)

Habitseed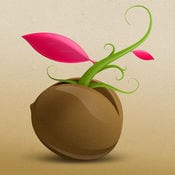 The main problem of all good beginnings lies in the fact that you cannot immediately see their fruition. The creators of the application suggest visualizing this process and associating the development of good habits and getting rid of bad ones with growing a tree – whether it grows from a small seed to a large bushy giant, depends only on your aging.
In order to become a guru of good habits, you need to select a target from the list (quit smoking, start going to the gym, and so on) or add your own, then plant the seed and begin to cultivate. In the evening of each day, you will be asked if you have successfully worked on yourself. If you have fulfilled the norm, the plant will become larger and you will get a motivating quote the next day.
Beautiful, albeit not very rich animation of plant growth.
Counts the remaining time, pushing as quickly as possible to get rid of bad habits.
Cultivation of a tree, whose life depends on your aging, motivates well not to stop there.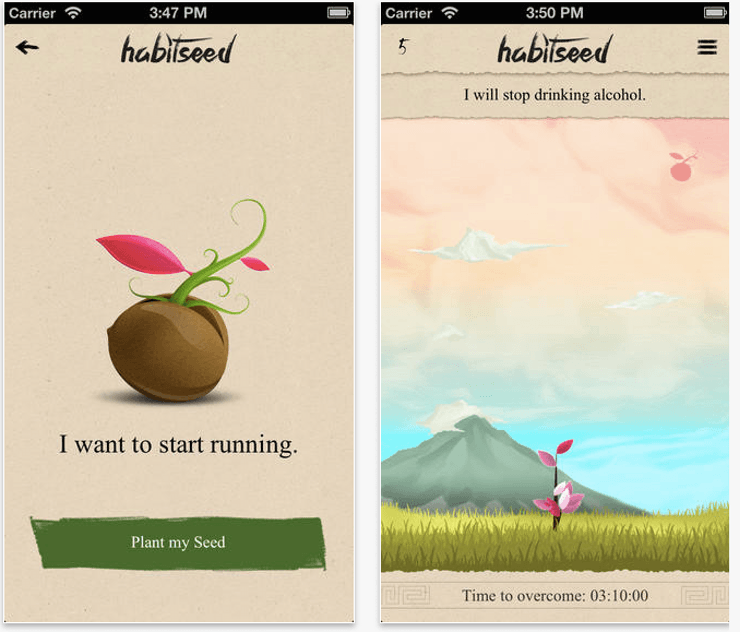 Downloads: +500
Costumers rating: (3.5 / 5)

ThinkUp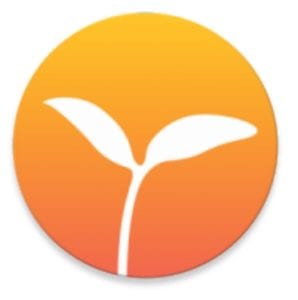 ThinkUp application helps you to be motivated every day using personal affirmations. Want to achieve some goals or ready to become who you want to be?
Build your own self-improvement program with ThinkUp for Android.
Main Features of the application:
Learn from the best. Select affirmations recommended by top experts.
Create your own affirmations.
Record in your voice to make affirmations more powerful.
Inspiring music to make the experience enjoyable and relaxing.
The app contains more than 1000 affirmations for every aspect of your life.
Daily Motivation, Positive Thinking, Stress Relief, Relaxation, Better Sleep, Pregnancy and Parenting, Health and Mental Health, Weight Loss, Success, Self-Love, Creativity, Affirmations for Women, Kids, and Students, and many more affirmations recommended by the top personal growth gurus.
It is recommended to choose at least 15 affirmations and play them in a loop for 10 minutes, at least once a day before going to sleep. Morning practice is recommended as well for a daily motivation boost.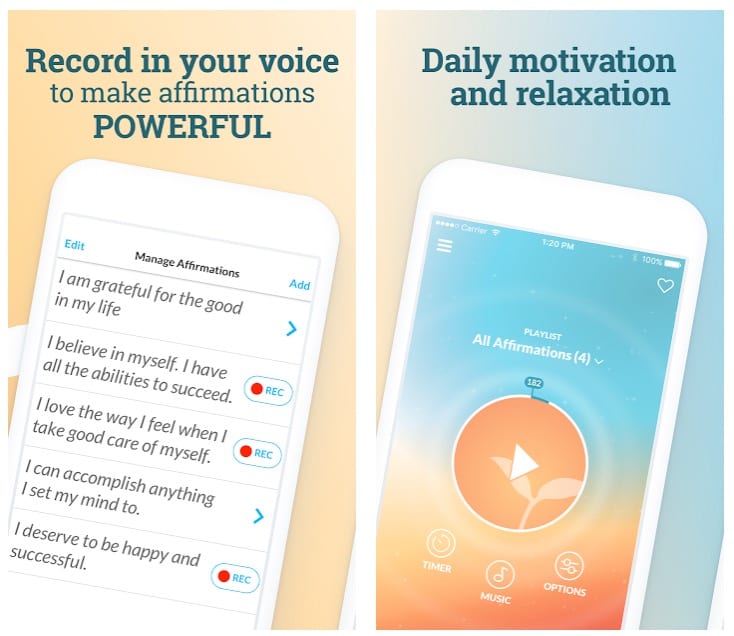 Downloads: +100 000
Costumers rating: (4.4 / 5)
My Affirmations – Self Motivation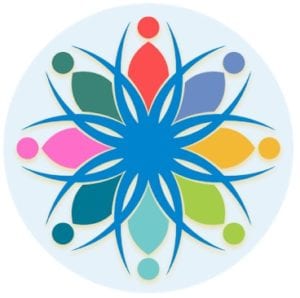 My Affirmation – Self Motivation is the application that will help to change your inner thoughts. Affirmations will help you change your thinking and focus on the positive perception of yourself and your life so you can attract more abundance, luck, and happy events.
The application offers 16 affirmation categories. You will find affirmations about success, confidence, Happiness, Mindfulness, Decision making, Personal growth, Physical health, Mental health, abundance, Self Esteem, Love, Relationship, Social, and Woman. Also, you can add your own ones or change existing ones. You can customize your affirmations by setting voice recordings and set reminders.

Downloads: +100 000
Costumers rating: (4.5 / 5)
Shuffle My Life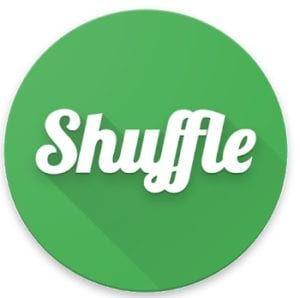 Try a special service Shuffle My Life for Android. Perhaps it will help you find fresh ideas and guide you to an interesting life.
The free Shuffle My Life app is designed to rip you out of your daily routine. To do so, it randomly gives you the tasks you have to complete. Simply launch the mobile app, click on the Shuffle button and you'll get a new task.
The tasks you're given can range from the banal "call your parents" to the intriguingly unexpected "go out, walk in any direction for 15 minutes and take a picture of an object which name starts with W".
So what's the wow effect of this project? (and it's definitely present if you just try it – see for yourself). First of all, the diversity and unpredictability of the tasks offered to you. Among them there are funny, interesting, informative, but certainly not boring.
Summing up, it can be noted that despite its primitive nature, Shuffle My Life is at our disposal a great opportunity to dispel boredom, to bring a fresh jet into everyday life, to diversify your vacation, to learn new things that in normal circumstances we didn't even remember.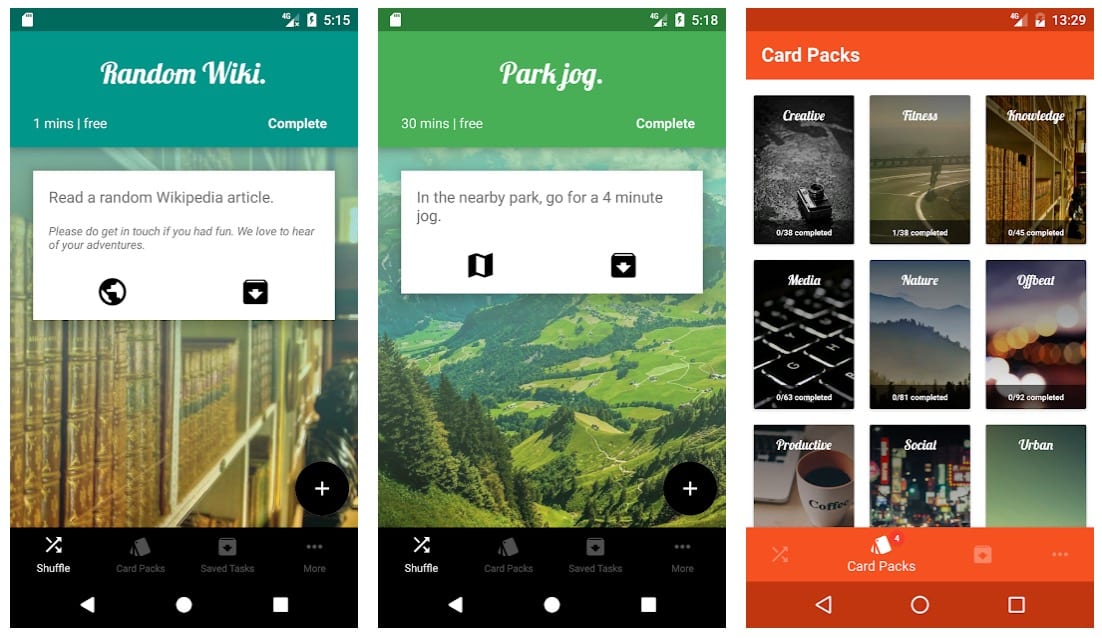 Downloads: +100 000
Costumers rating: (4.2 / 5)
Motivation 365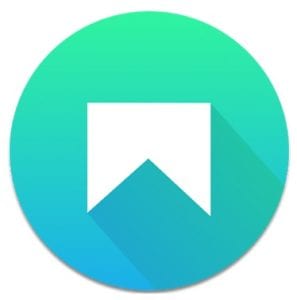 Motivation 365 is the best collection of wallpapers, quotes, and stories. This app contains the best quotes and stories that will help you find motivation and inspiration. In addition, here you can find high-quality wallpapers for your mobile device.
Main Features:
Motivation Feed, over 2900+ Motivational Quotes;
Create Tasks, Build Habits, Keep track of Timelines and Important Events;
Clean minimal design;
Synchronization with social networks.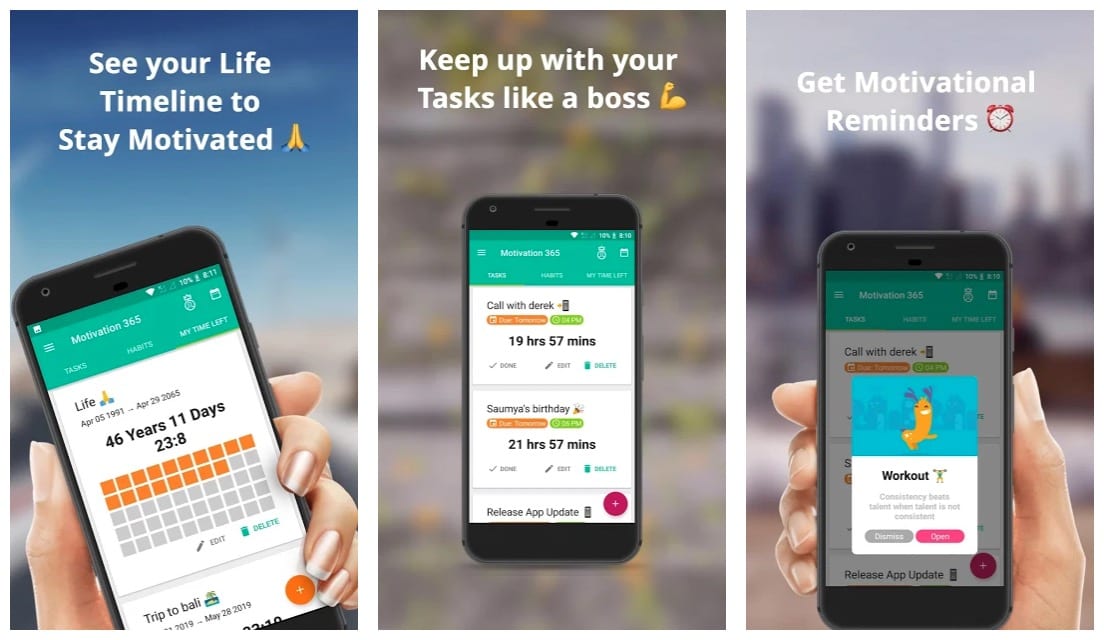 Downloads: +100 000
Costumers rating: (4.2 / 5)
Habinator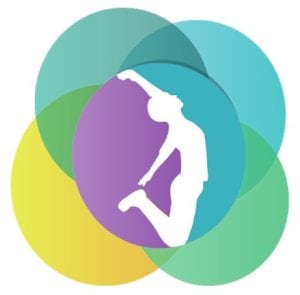 Habinator is a great companion on the way to gain goals. Health, work, relationships, self-improvement, or other areas of life that you want to improve.
It will help you to create a scientifically based individual plan on the way of changes. Become the person you want to be!
How it works. Set your goals using templates and create your personal plan. Track your progress. You will get custom reminders to help you follow your daily schedule. When you need help, ask the community to support you in critical situations.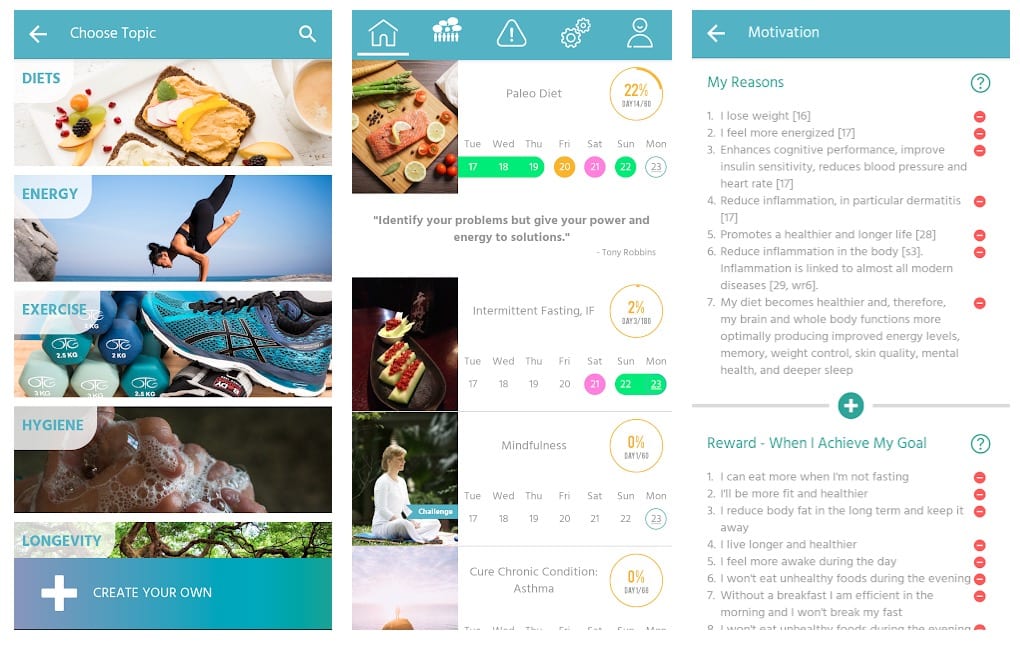 Downloads: +1 000
Costumers rating: (4.7 / 5)

Coach.me – Instant Coaching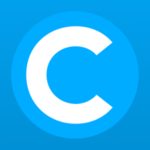 To learn something without the help of a specialist is almost impossible. The Coach.me application connects the trainer. And the coach can act as a specific person (in the application specialists are registered, and this is a paid service), and the whole community with free advice.
The cool thing is that the application can motivate you: with all sorts of compliments, beautiful graphics and, most of all, advice from other users who can follow your progress in real time and write to you something like "Wow, guy, you're already raised 198 pounds from the chest, you're cool!"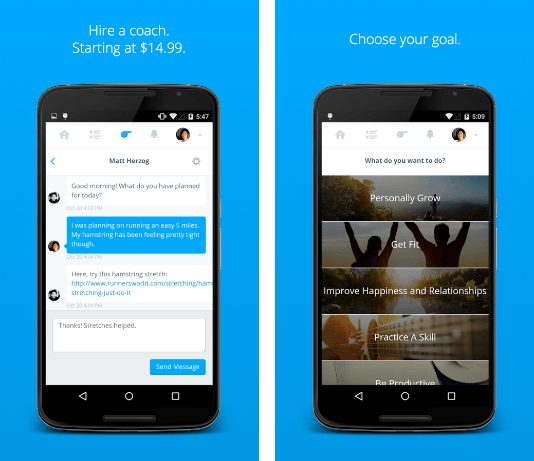 Downloads: +500 000
Costumers rating: (3.7 / 5)
We have reviewed the applications to create a bright and positive attitude, as well as those that will make you move forward. These applications cannot but inspire – look for something that will "hook" you and wake up the best feelings. These are great utilities for those who want to achieve more!
Well, if your plans include finding a new job, then we advise you to read an article 17 Best resume builder apps for Android  which will increase your chances to get an interview in the company of your dreams!