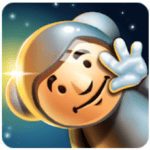 Galaxy Trucker – the award-winning board game – now also on your mobile device! Build spaceships, dodge meteorites, fight bad guys, but donэt forget that your goal is to earn as much space credit as possible. After all, this is what it means to be a space trucker.
You can also check: 17 Best train game apps for Android
Gameplay
A party in the Galaxy Trucker consists of 1-3 flights. For each flight, the player must construct his ship. The first phase is building the ship from the modules in real time.
The modules on the ship are different: guns (for protection against asteroids and pirates), turbines (for flights), cabins (for the transport of crew), etc. Each time it's a unique ship. Whoever built the ship first will fly ahead of everyone.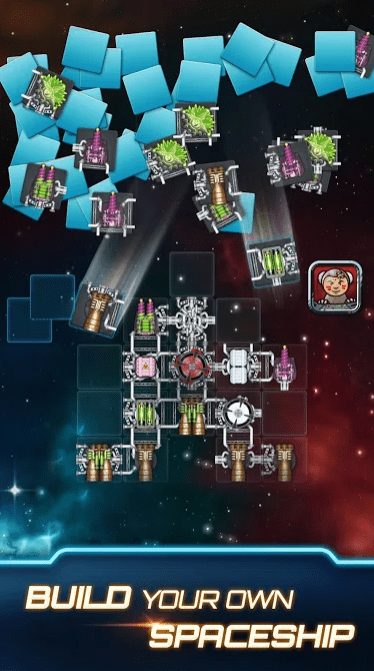 The second phase of the game is flight. The player has adventure maps and performs tasks. There may be asteroids big and small; planets to land on and pick up cargo; an epidemic that takes the life of the crew, etc.
The goal is to reach the finish line safe and sound and at the same time to score the most points. Points are given for the beauty of the ship, for cargo, for a place at the finish, etc. Everyone can win! A leader can be hit by pirates, and a potential outsider can carry the most cargo and win.
Modes
In Galaxy Trucker, there're 3 game modes in which even experienced space truckers are waiting for surprises.
In a single player game, more than a dozen virtual rivals are waiting for you. You can choose the number of flights (their level), the complexity of maps and computer opponents.
A special campaign mode in which a beginner can learn the basics of the game and an experienced pilot can survive new adventures. Explore the Galaxy, meet a lot of funny characters – a non-linear and fascinating story will give you long hours of fun!
There are different types of missions and unique details that aren't in the board game. The tasks of the player are different: somewhere you need to bring two aliens somewhere, to pay 100 money to get second level ships, etc. A lot of dialogue and text.
Missions are scattered on the planets and the player chooses in what order to perform them, how to get to a particular planet.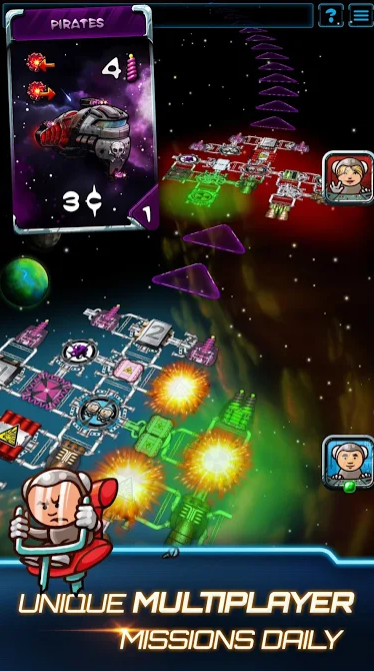 Multiplayer mode supports games, in which up to four players can take part, both via the Internet and on one device – a new step-by-step construction mode with the possibility of asynchronous online play has been developed for this. But you can play in the usual, "classic" mode in real time.
Special features of the game:
non-linear campaign;
fast online duels;
asynchronous multiplayer and multiplayer in real time;
multiplayer mode on one device;
12 virtual opponents for a single game;
two modes of construction: step by step and in real time;
autopilot for fast flights;
81 achievement.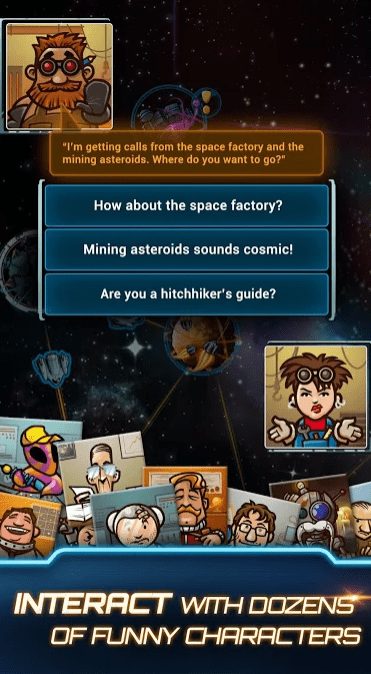 Galaxy Trucker is visually very good. A bright juicy picture on the screen is flavored with an unobtrusive soundtrack. During the flight phase there is an animation of battles, landings on planets, etc. Animation and the process of flight can be accelerated with a special button. Unsuccessful flight can be interrupted and start again. It seems that the developers have foreseen any little detail!
Conclusion
The Galaxy Trucker is one of the best digital implementations of board games. 5 of 5 and our sincere recommendations!