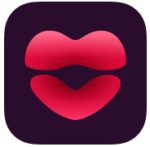 A kind of roulette for fans of dating and sex without obligations. If you do not have the time or lack the skills to hunt for the second half, this application will significantly reduce your energy costs. Its main idea sounds like this: love and entertainment are closer than you think – next to you there are people who want the same thing as you!
You may also like: 10 Best Apps like Snapchat for Android
All you need to do is mark nice people from the list of profiles. If their choice also falls on you, you will simultaneously receive a notice of it. And then everything depends on you two.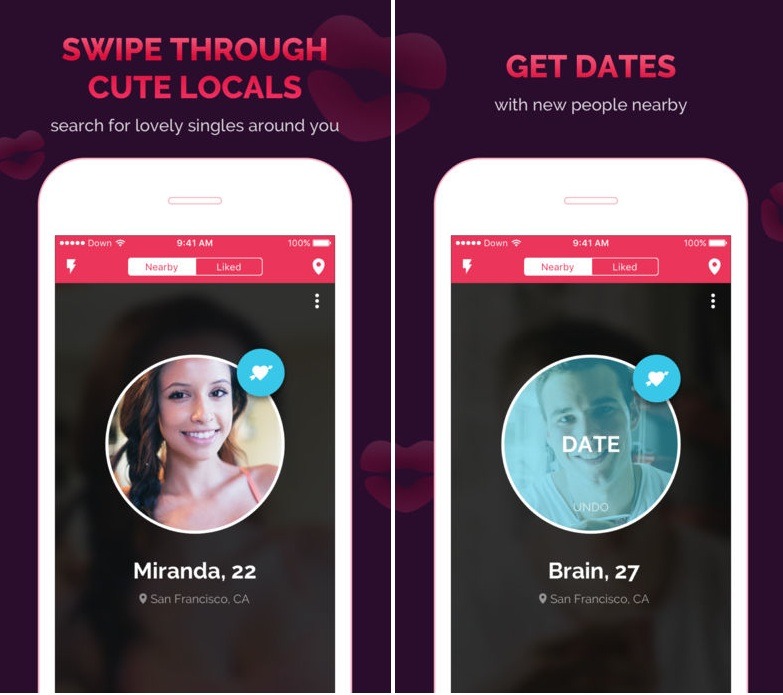 DOWN works very simply. The application asks for access to your account on Facebook and scans representatives of the sex you are interested in, who are friends with you and not only.
Then, it invites you to tag those you like. Users have a broad pool of profiles to swipe up (get dates) or swipe down (get down). The DOWN chip is that it will report your liking only when it receives a similar request from the other side!
That is you can tag at least all singles nearby, but none of them will know about your liking. Only when the individual (you have tagged) mark you – a coincidence happens and the magic will happen and DOWN will tell both of you that you have something to "discuss" 🙂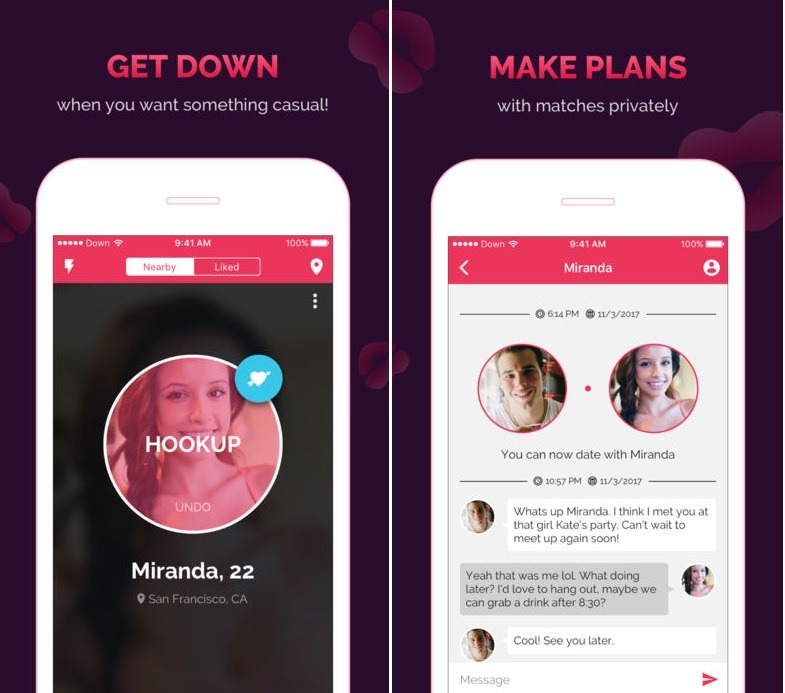 Main features of the application:
Every day 10 new profiles are for your reference.
Only you decide what kind of relationship you want to get from a particular person – for one night or serious.
At your service, there is an option to return to the history of viewing profiles for rating changes.
About 5 million people use the DOWN application, which means that you have a great chance to find the person you need for specific purposes.
Full privacy. You are only acquainted with those who expressed mutual sympathy.
Downloads: +5000000
Customers rating: (4.4 / 5)

You may also like: 25 Best Android apps for couples