Gacha game is a relatively new genre, quickly gained popularity in Japan and many other countries. Usually in the Gacha games implemented mechanics of the same name.
Here you use something like a slot machine for selling toys to get random virtual items such as new characters, suits, and armor.
It allows you to create your own world with an army of strong characters. But, to use the Gacha machine, you need game currency or real money. And here the game becomes interesting.
Recently, many Gacha games have gained great popularity. In this review, collected the best Gacha games for android.
Azur Lane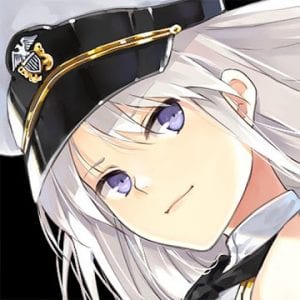 Let's start with the beloved hybrid between RPG and bullet hell shooter.
In Azur Lane, the player can create a battle fleet of girl ships, and then send them to battle.
But we understand that the essence is not in the combat system, but in the wyfu.
Each girl has a different character, they treat you differently and react to certain actions.
What's more, you can start a romantic relationship with ships and even get married!
Before that, the player has a huge choice, because in Azur Lane there are about 300 girl ships. With each of which you can talk and provide weapons before the battle.
The composition of the flotilla must be approached, taking into account the synergy, classes, and features of ships.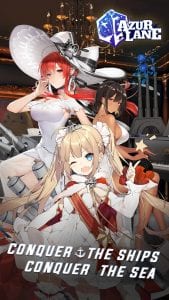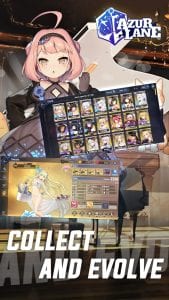 But the most important thing in this game, as in any other Gacha is collecting. Azur Lane has special storage, where all the received ships are stored. You can get pleasant bonuses for collected sets.
Downloads: 1 000 000+
Customers rating:

(4.5 / 5)
You may also like: 25 Best simulation games for Android
Honkai Impact 3rd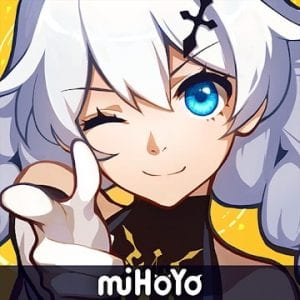 If two-dimensional graphics are not enough for you, you should remember about Honkai Impact 3rd.
Dynamic battles, full 3D, and an extensive storytelling campaign await you here.
Honkai Impact 3 is set in a post-apocalyptic future where mankind is struggling to survive by repelling attacks by mysterious entities known as Honkai.
The player must gather and improve the Valkyrie squad and go into battle with them.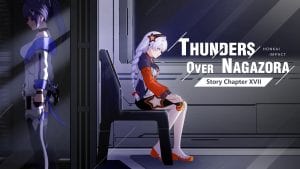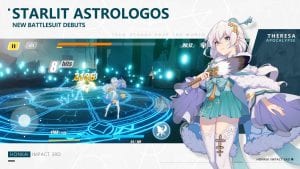 Like in Azur Lane, controlled fighters are not faceless characters, all girls have their own character, mood and communicate with the player in every way. What's more, they sometimes need attention and care!
Downloads: 1 000 000+
Customers rating:

(4.2 / 5)
Epic Seven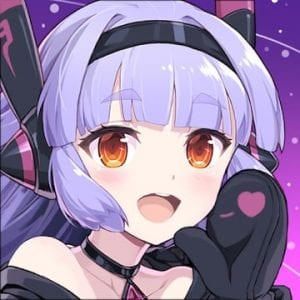 When it comes to Gacha, many immediately think of Epic Seven as one of the biggest representatives of the genre.
Excellent 2D graphics, good animation, and anime-rollers distinguish the game visually.
The step-by-step strategy will surely like fans of the old parts of Final Fantasy.
An important feature of Epic Seven is the award-winning roll with prizes.
In other words, if you are not satisfied with the outcome of the lottery, you can always scroll again. After 20 discoveries of local roulette, you get special prizes for which you can get a rare unit.
Players will have to try out a turn-based combat system, exterminate a huge number of monsters, go through a story campaign, visit dangerous areas, and danjas.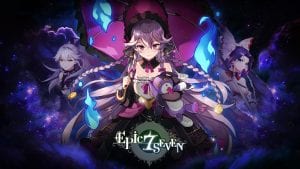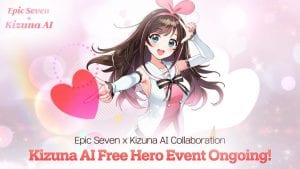 Have strong characters, pump up equipment, and, of course, enjoy the visual component of the game.
Downloads: 1 000 000+
Customers rating:

(4.2 / 5)
Granblue fantasy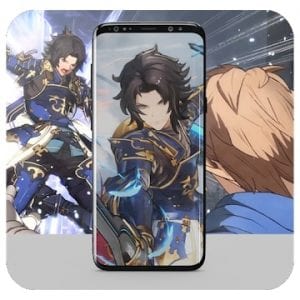 It's one of the oldest Gacha representatives, but still popular. Granblue Fantasy is a turn-based RPG.
It offers players the opportunity to dive into the technological fantasy setting and feel the tranquil world of Rage of Bahamut.
It has become the basis for the local Lorra.
There are two main types of battles in Granblue Fantasy – story quests, available to the player to pass independently, as well as raids for 6-30 people.
Passing the campaign, the player discovers places for pharma resources. With the gradual increase in rank opens up access to complex raids, were without the tactics and good equipment is not done.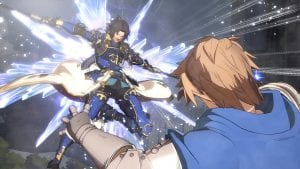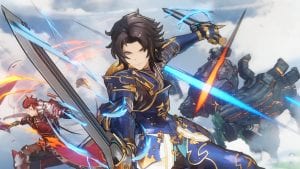 Before, the game was uncompromising "mechanics of surprises", no bonuses and gifts, only a minuscule chance to fall out of the necessary character or object of hundreds of options.
Downloads: 1 000+
Customers rating:

(3.4 / 5)

Arknights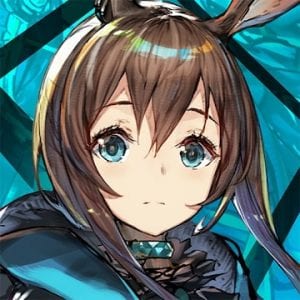 Are you tired of step-by-step fights and want something out of the ordinary? Yostar has released Tower Defense with Gacha elements.
Arknights are made in high-quality anime stylistics. A wide range of characters will allow you to create a unique detachment, able to withstand a deadly threat.
Recently Arknights opened the sixth chapter of the story, there are new faces, kits, materials for Kraft, and improvements.
There is also a temporary Gacha box with new operators.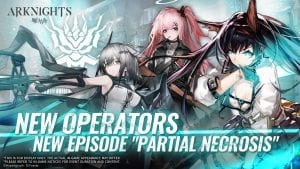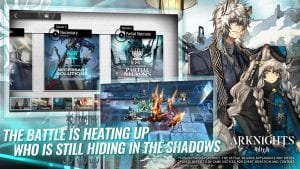 Different events are constantly taking place in the game, and several of them at once. Do not miss the opportunity to get a lot of gifts and stuff with an increased chance of falling out of rarities.
Downloads: 1 000 000+
Customers rating:

(4.6 / 5)
Crossing Void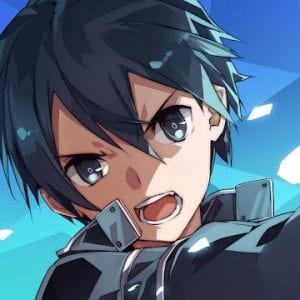 The Crossing Void is an interesting hybrid between an RPG and a bullet-hell shooter.
Here you create, change, and pump a fleet of warships that you directly control in battle. The battle takes place in real-time.
Enemies fire a lot of shells at you, and you dodge them and use your skills while your ships automatically shoot at the enemies.
You will not be able to move randomly on the battlefield and rely only on your agility.
To win, you need to prepare your tactics in advance by selecting the right ships and placing them in the rear and at the vanguard.
Ships in the rear support artillery strike or give bonuses to the parameters, and the vanguard is controlled by you.
Each ship has a different pace and power of fire, as well as skills, so you need to think about how to place the ships correctly.
Another feature is the ships of the fleet, represented as girls. Each of them has its own character, they talk and treat you and each other differently.
With girl ships, no matter how strange it sounds, you can start a romantic relationship and even get married.
The game also has an interesting enough plot. In addition to the main story of the confrontation of girl ships and aliens from the ocean abyss, you will find many story events.
There are also storylines of characters and much more. In the Crossing Void, there are about 300 girl ships. With each of them, you can communicate and provide powerful guns and armor.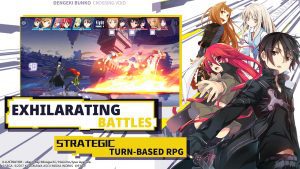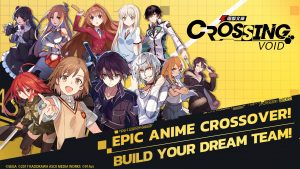 New ships are bought on the Gacha model. You give away a certain amount of gold coins and cubes of wisdom and build a new ship that will randomly drop out of your existing collection.
Downloads: 1 000 000+
Customers rating:

(4.1 / 5)

Dragalia Lost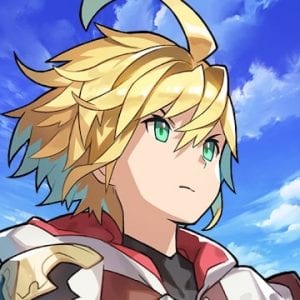 This is a new Nintendo RPG that you can download for free to your phone and enjoy a fantasy world, sharp swords, and sizzling fireballs.
Dragalia Lost can also cause you to be suspicious – it's not a typical publisher's toy.
A very unusual approach to RPG for phones, not supported by a strong classic franchise.
The new RPG for Nintendo phones awaits you in the land of Alberia, where people and dragons have found a way to coexist in peace and harmony.
But, when Alberia's sacred shard began to lose its power, the balance of the two worlds began to shift and the balance found was lost.
Your task is to save Alberia by making agreements with the most powerful dragons of the local fantasy universe.
In this free role-playing game, the characters are revealed in enough detail. Disclosure of the characters occurs over time, which further contributes to the immersion in RPG.
You will be traveling through the fantasy world of the game. Spend time talking to your party members and various non-game characters that meet on the way.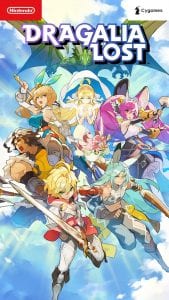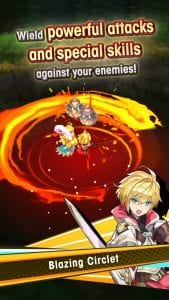 Pretty quickly we'll get to the first small dungeon, at the end of which is waiting for a powerful boss, serving as a left-handed cap. Dragalia Lost is a quality RPG to the phones, and it's partially free.
Downloads: 1 000 000+
Customers rating:

(4.4 / 5)
BLEACH Brave Souls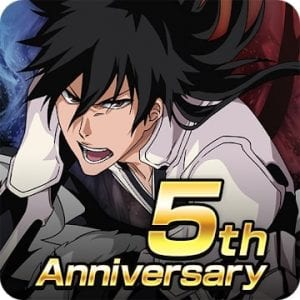 This game has a genre of 3D Action. What is so remarkable about it? For starters, this game is free and does not need a donation.
Of course, the game has this feature, but without investment, you can still play quietly, and most importantly at the same level.
This game is based on the universe of anime and manga Bleach.
Thus, you will be able to pass some part of the story mode, as well as play your favorite character, which is quite a lot and in different variations.
Very often in the game, there are events, which can get a rare version of the character or some other things.
You can just pass locations killing monsters using only your own heroes or use Co-Op Quests (cooperative). There you will play with other players against the monsters.
You can also try yourself in the Guild Quest. To do this, you need to be in the guild or create your own.
This mode (Brave Battles) is not much more boring, because in one-on-one battles you don't take part and the battles are in auto mode.
But for participation in such battles, you can get a special currency PvP (Rare Medal Exchange) for which you can buy characters.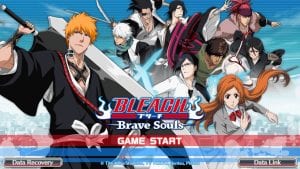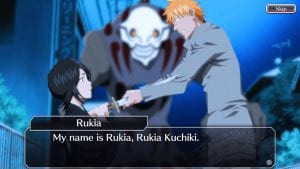 From the very beginning, you should pay attention to such things as Spirit Orbs, Soul Tickets, Coins, Rare Medal Exchange, and Friend Points. All these things can be considered the currency of the game.
Downloads: 10 000 000+
Customers rating:

(4.3 / 5)
Fate/Grand Order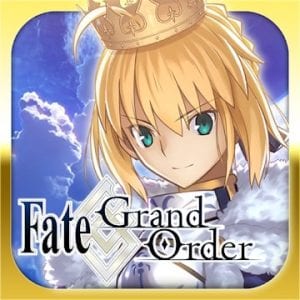 This game is made by serious Japanese developers based on visual novels.
Here is a typical law of mobile games – when you enter the game you get a daily award, the value of which depends on the day you continuously enter the game.
Fate/Grand Order throws the player in the periphery of the story, which is served here in a typical visual novelty form.
You are a member of the world's coolest organization of the best mages and scientists on the planet.
Yes, it may seem trivial from the outside, but in fact, thanks to the excellent presentation, you really believe in it and it's unquestionable.
So, you are not just put before the fact and thrown out to work in the "field". And for a long time, they introduce you to the business.
It explains what principles the organization is built on, introducing the team, and telling you exactly what your role here is. And it works pretty damn well – you dive into the game, start thinking in terms of categories.
But the measured narrative quickly comes to an end. There's some kind of accident in the complex. It's also performed fantastically, so you don't really understand what's going on.
You are not really familiar with the surrounding reality, and the plot is already developing so rapidly. Locally, the accident can be eliminated, but it turns out that it still has global consequences.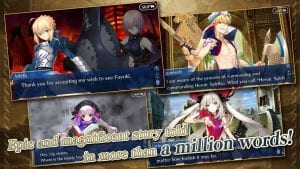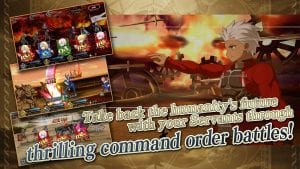 In a Japanese city, a singularity is formed, which violates the history of humanity and because of which humanity has no future. Of course, the task of neutralizing the singularity falls on your shoulders.
Downloads: 1 000 000+
Customers rating:

(4.5 / 5)
DC Legends: Battle for Justice
Invite and lead your favorite heroes into battle on your mobile device in the game called DC Legends: Battle for Justice.
In this game, you will fight in PvE and PvP battles with a lot of characters from the universe of DC comics.
As it should be, DC Legends: Battle for Justice includes a large number of different characters, for example:
Battle for Justice
Superman
Wonder Woman
Along with evil characters like that:
Joker
Lex Luthor
All these characters can play together on your team as you progress through the PvE game elements and fight on the front of PvP.
The game has grown considerably since its original release. It has expanded the pool of characters, improved mechanics, and balanced a large number of game elements.
The core of the game is a turn-based tactical system, in which players use their characters from the DC Comics universe.
You recruit and train them in the turn-based battle against enemies under the control of artificial intelligence and other teams of players. Each team consists of 4 characters, which can belong to one of the three archetypes.
Each of them has tokens and battles, and battles unfold in the traditional way, which makes the composition of the team an important game factor.
These levels are passed slowly using different equipment and fragments to raise them to a higher level. It also allows you to visually improve your characters and give them stronger abilities in battle.
PvE elements also ensure that you never lack something else to fight against, and if you are tired of PvP is always a great option.
All this fits in the main storyline of the game, where DC Legends focuses on the ancient race called Human Hunters.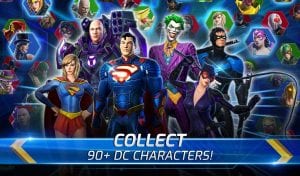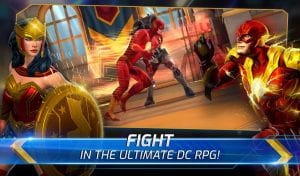 It requires the battle of good and evil from the DC Comics universe. But the forces have united and now want to fight back the invaders.
Downloads: 10 000 000+
Customers rating:

(4.2 / 5)
RAID: Shadow Legends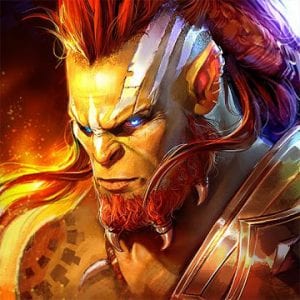 Raid: Shadow Legends is a classic battler. All battles are held in turn-based mode, under the command of the player is usually two to four characters.
Each of them, depending on its rarity, has its own set of skills that can really affect the course of the battle.
The visual here is really awesome. Especially cool turned out the characters, the city screen, and scenery while performing tasks.
Without any doubt, this is one of the most beautiful mobile games.
As it was mentioned above, Raid: Shadow Legends is a mobile butler with all its advantages and disadvantages. It is easy to start playing, it is very addictive and offers a lot of content.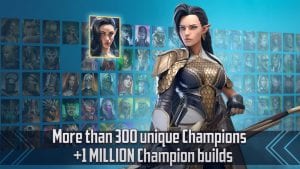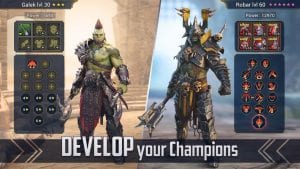 The game from Plarium also bites with its excellent graphics and the presence of the client on the PC, but before you start playing, think carefully. Because this game will take up all your time if you don't want to "snag" it regularly.
Downloads: 10 000 000+
Customers rating:

(4 / 5)
Summoners War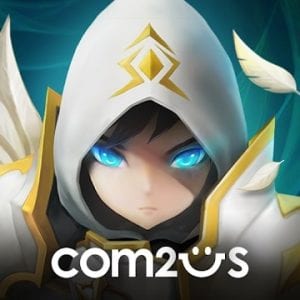 Water beats fire, fire beats the air, air beats water. And light and darkness hit each other equally.
It's about this kind of rock-paper-scissor thing. But the Summoners War game is more serious, thoughtful, and tactful.
The mechanics of the game is both complex and simple. Simple – because the battles take place in stages.
Complicated – because there are many units. Each individual ability and form of rebirth, which become available when a unit reaches the largest level.
Here we add a system of runes, strengthening your army, the possibility of strengthening these runes.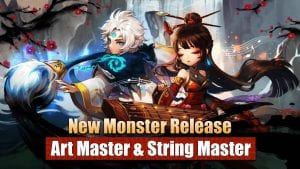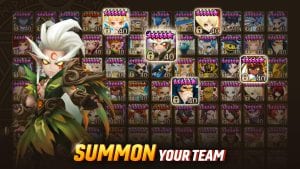 Also, spice up the construction and development of its own city with many buildings, PvP-beats, live chat, full 3D, great graphics, and then get a great online role-playing game Summoners War: Sky Arena!
Downloads: 50 000 000+
Customers rating:

(4.3 / 5)
King's Raid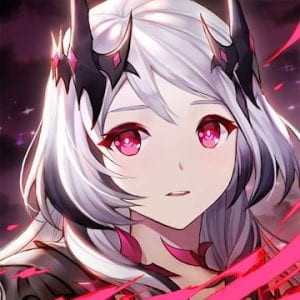 King's Raid is a free mobile 3D role-playing game that includes fast battles and a wide range of character choices and improvements.
Excellent graphics – this is what King's Raid offers in contrast to all similar games.
The game features high-quality 3D animation of characters, detailed locations, accurate anime stylistics. Each dialogue of heroes is fully animated.
During the first entrance to the game, you find yourself in the main location – this is your city.
You will visit it during the breaks between your adventures and battles. The city is divided into several zones. In the guild zone, there is a common list of guilds and guild bosses.
In the arena, there are battles between players in two modes. It is noteworthy that there are no auto boys in the arena, and the battles are held online. And the victory depends solely on the skills of the player.
In the dungeon improves the skills of the heroes. Visiting the tavern, you can buy a new hero. Available heroes are changed daily.
In the smithy are improving weapons, armor, and accessories for the heroes. At the shop, you can buy costumes for heroes and improve the level of the hero for premium currency.
Orvel Fortress is a location where players are challenged with difficult levels. Opponents are strengthened as they pass the fortress. You can also buy artifacts there.
After getting acquainted with the city, you can start the most interesting part of the game: sweep the dungeons. As the dancing will be shown the plot, a story that consists of many chapters.
Each chapter combines several levels with its storyline. At the beginning of each new chapter, play animated cat-scenes.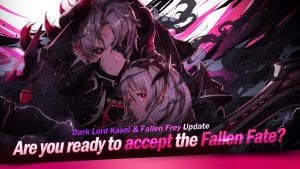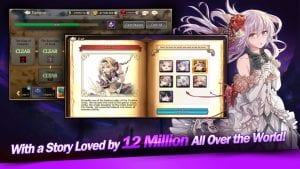 In addition to the main plot, there are side branches about the heroes of the non-mainstream part of the story.
Downloads: 5 000 000+
Customers rating:

(4.5 / 5)
FINAL BLADE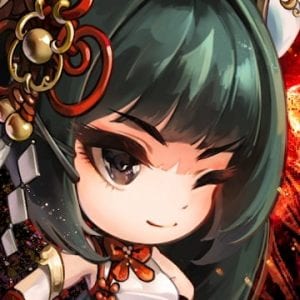 In the game Final Blade, you take the role of Black Prince, strapping the fantasy hero.
At the beginning of the game, you are going to save the kingdom of Tamun from the forces of Chaos.
But the evil Chukchun intercepts you and scatters your game with his giant monster bodyguard.
You must summon your buddies back to your side as well as over 300 other characters, all beautifully represented in 2D.
Every challenge is worth the sapphires, but there is always an abundant supply of them through missions, awards, and so on. So you will have an army in the shortest possible time.
And what do you do with an army? You're fighting. The main adventure campaign is your main source of violence in the first place.
This regime is divided into chapters, each containing eight ordinary phases and two boss phases. Before each of them, you can choose the formation of your party from the default choices and those for which you have paid.
Final Blade is a replacement for all games of this genre. It has beautiful 3D animated graphics, a well-developed combat system, and a balance of heroes in PVP battles.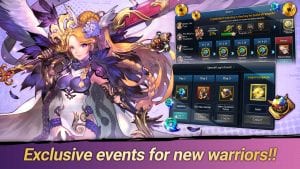 The excellent plot is complemented by high-quality cat-scenes. In this game, you want to achieve heights, and it is not perceived as a way to "kill" time.
Downloads: 500 000+
Customers rating:

(4.4 / 5)

You may also like: 11 High graphic games for Android
LYN: The Lightbringer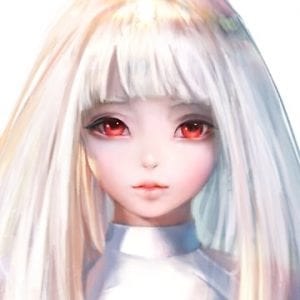 Can a collection RPG, or Gacha-RPG, be a real work of art? The developer of Pulsar Creative and publisher Nexon has proven they can!
LYN: The Lightbringer is a mobile game from famous Koreans. Here the main stake is not on the innovative gameplay, but on the deep plot and very advanced graphics for this genre.
LYN: The Lightbringer action takes place on the great continent of Vestri.
It is inhabited by a variety of races, including virgins – godlike creatures, embodiments of light or darkness.
It's not hard to guess where it starts. Once upon a time, the forces of darkness and light started a war that killed many lives. Naturally, good won, so Vestri was called the continent of light.
Two hundred years of peace on earth, the war had already been forgotten safely. And suddenly the girl of light provoked a light flash, which made the heavens open, and the world – to survive a new disaster.
Actually, it was the same LYN: The Lightbringer, which gave the name to the game. We won't tell you what happened next, you'd better play it yourself.
LYN: The Lightbringer is an angelic albino girl who welcomes players from the starting screen. Also, she appears for a short time at the beginning of the game.
And participants of one of the special events had a tiny chance to summon her to their team through the call shop.
One way or another, Lin will appear in the game more than once. But the consequences of her thoughtless act will be loosened up completely different guys.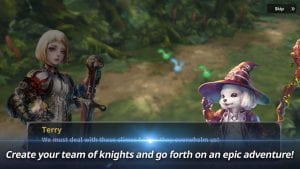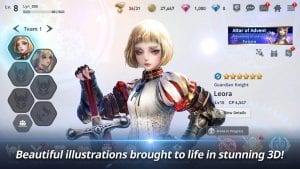 LYN: The Lightbringer is a really interesting game with a catchy plot and a lot of game modes. The hours of boring pastime are guaranteed. Play until your energy runs out!
Downloads: 1 000 000+
Customers rating:

(4.2 / 5)