We picked up 15 Best Mirror apps for Android, which will be useful for both girls and guys who want to know how they look or to get stunning photos.
Mirror by MMAppsMobile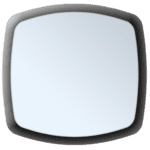 Mirror is an application for Android that in a few seconds will turn your smartphone or tablet into a mirror.
If you suddenly needed a mirror, and at the moment you have only a smartphone at your fingertips, the application for an android mirror will be a real find for you. Application features: high brightness, easy to use, exposure control, excellent visibility of the image, the possibility of magnification, the possibility of freezing pictures, changing the resolution of the camera of your device.
So, running the program, you immediately see a mirror image, that is, a loved one. In the main menu, you can view information about the program, and so rotate the image, open it to full screen and turn on the backlight. According to the developers, this application is the best of its kind.
Did you like the mirror on Android? Then you should download the Mirror to your phone right now!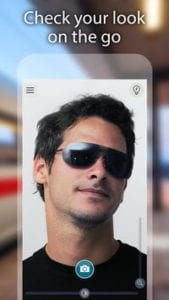 Downloads: 10 000 000 +
Customers rating:

(4.1 / 5)
You may also like: 15 Best photo sharing apps for Android
Real light mirror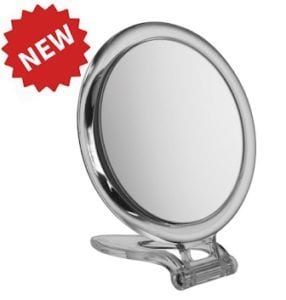 Modern mobile devices are designed to simplify human life as much as possible, and at the same time reduce the number of things in hand luggage – for example, you can use a camera, flashlight, calculator and organizer, taking with you only one phone. Finally, you can still save free space and take the mirror, but not the real one, but in the form of a convenient and multifunctional application!
An application is ideal for both women and men. Do you need to put contact lenses, apply lips or try on glasses? Launch the Real light mirror application for Android and start a detailed study of the face – zoom and control the image, press the "freeze" button to take a freeze-frame and even adjust the brightness on the go!
Download Real light mirror for Android is useful and even modern. Is it possible for a conventional mirror to zoom, fix and change the image? The front camera built into the mobile phone cannot even cope with this. So, use modern solutions!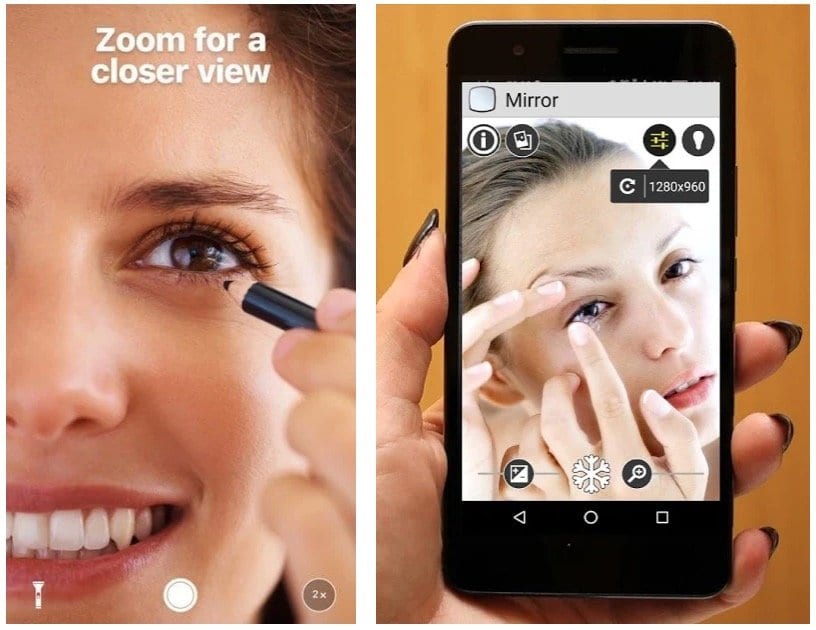 Downloads:  1 000 000 +
Mirror by Fulmine Software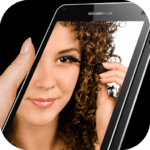 Mirror – if your Android-smartphone or a tablet is equipped with a front camera, then you can use it as a mirror. Girls can quickly fix hair and makeup, guys can even shave in the field. It is possible to increase the image with the volume buttons, change its brightness.
The application makes it possible to overlay various frames on the image, replacing them with a simple glide of the finger across the screen. You can freeze the picture and take photos. Even if your gadget does not have a front camera, you can still use the Mirror application by using the rear camera of the device.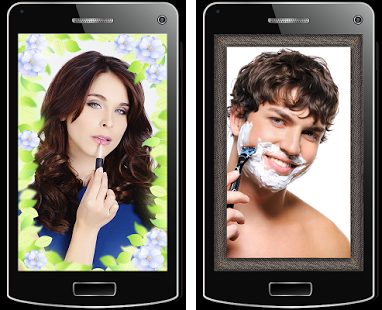 Downloads: 1 000 000 +
Mirror – Zoom & Exposure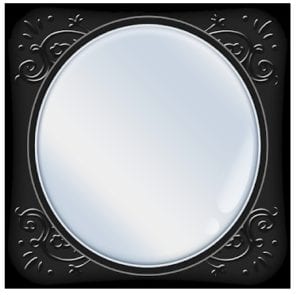 Mirror – Zoom & Exposure is an application that turns your Android into a pocket mirror at the touch of a button. As you can probably guess, the Mirror is actually only able to turn on the front camera in your device so that you can see yourself (just like when you get selfies).
You can pause the motion (freezing image) and save the photo. The application offers zoom and brightness (exposure) controls, back-light function in the darkness.
Thanks to Mirror, you no longer need to carry a pocket mirror in your bag or backpack, as it will be built into your smartphone. So if you want to see yourself on your smartphone screen, all you have to do is open this app.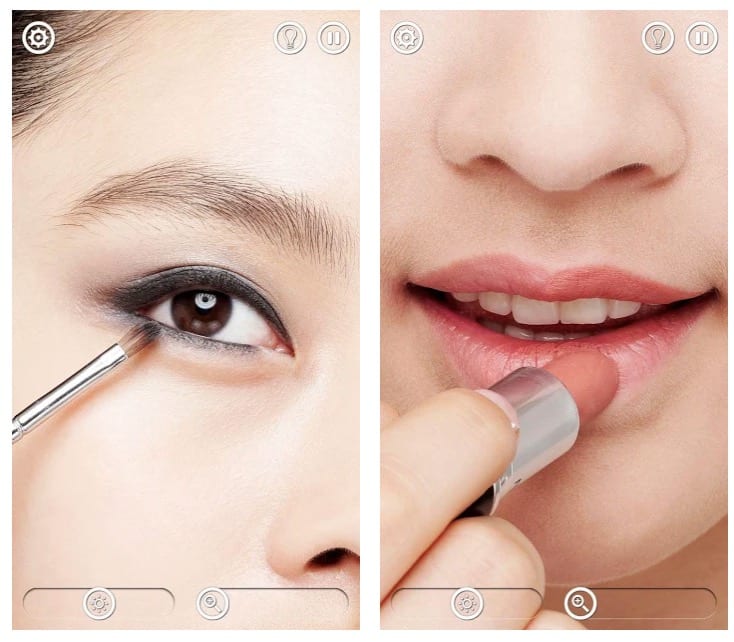 Downloads: 5 000 000 +
FunMirror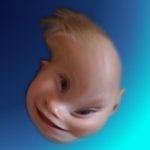 A very high-quality program for Android, which is pleased with its functionality.
Has all the same opportunities to make funny pictures on your tablet or android – a smartphone. In addition to direct photo shooting, you can select existing pictures in the phone's memory. The program contains a huge number of funny functions. There is an opportunity not only to apply funny effects but also to fully edit the image in terms of lighting, brightness, and contrast.
To the disadvantages can be attributed annoying advertising.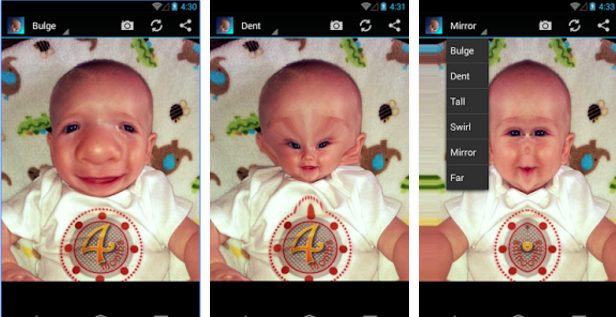 Downloads: 1 000 000 +
Customers rating:

(3.5 / 5)

Mirror Lab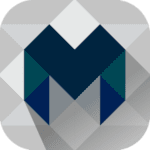 Fantastic photographs with distorted space seem like the result of hours of work in Photoshop but you can create such unrealistic images with Mirror Lab in just one click.
The application contains more than fifty filters with a variety of effects. Some of them are freely available, some are paid. In addition, the Mirror Lab has a standard editing function: adjusting brightness, contrast, adding a vignette, etc.
Filters are as simple as vertical and horizontal reflection, and incredibly complex. Particularly effective are distortions in the form of a kaleidoscope, fractals, planets, etc. Mirror Lab – this is a whole photo lab, in which you can get the most unexpected and impressive result.
A simple and intuitive interface, character menu, basic touch controls make the program mega-convenient to use. Quick processing of the photo will take a minute or two. But you, most likely, will hang in the Mirror Lab and will experiment with the effects for more than one hour.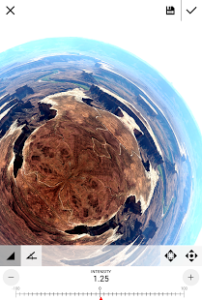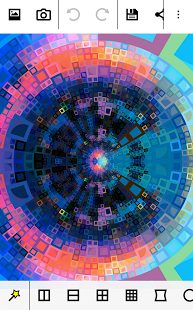 Downloads: 1 000 000 +
Makeup Mirror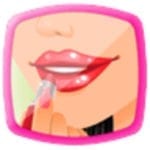 Surely you had a situation where you just need to look in the mirror (fix makeup or insert a contact lens), but you, unfortunately, forgot your mirror at home. No problem. Your Android phone will come to your rescue.
The application is easy to use. Also, you can scale the image, freeze the image, and all this you can do with the help of control gestures. High-quality imagery and the presence of lights cannot but rejoice!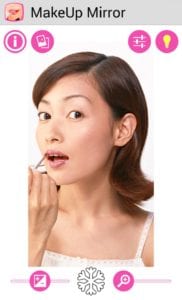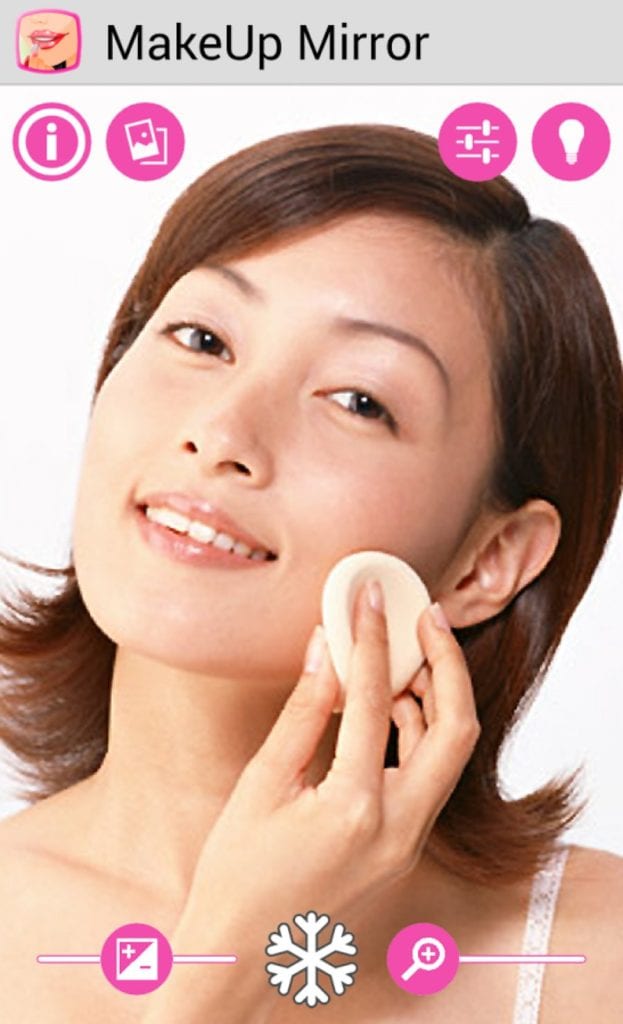 Downloads: 1 000 000 +
Mirror Image Photo Editor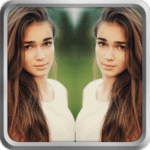 Photo mirror – this program will mirror your photo. Download this application for Android and you will have your own studio, where you will create masterpieces (the main effect is a mirror effect).
Now you may make mirror impact on your Android smartphone by downloading this application you will have your own mini photo studio where you will create masterpieces with your fingertips. Display photos from left to right, from right to left, from top to bottom, create mirror imagery, repeat, and utilize different image display styles. In addition, you will be able to design frameworks that will make your photos more attractive and unusual. This application is very easy to use, you will not have any issues during the editing of pictures.
Features of Mirror Image Photo Editor on Android:
create a mirror effect;
display from right to left, from top to bottom, repeat;
about 30 filters;
share photos in social networks;
adjustment of brightness, contrast, saturation, heat;
more than 50 photo frames are available.
Download free Android Photo Mirror to create mirror effects.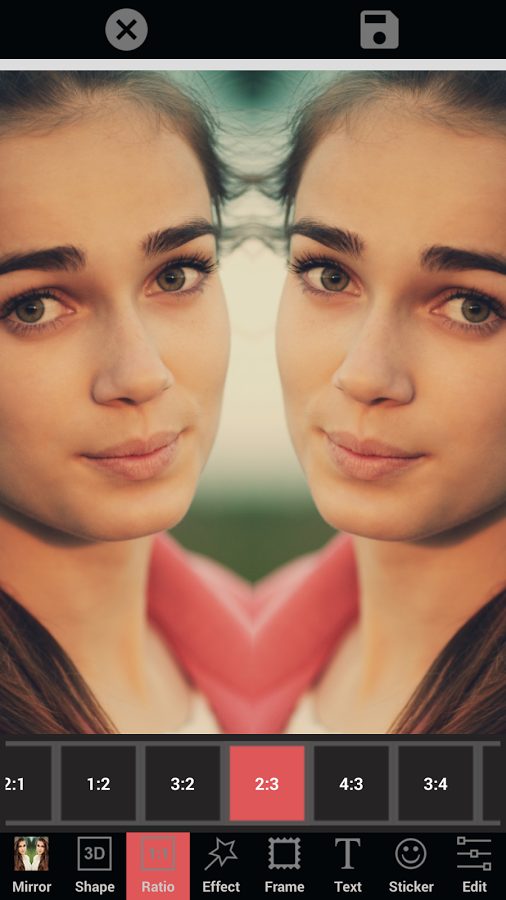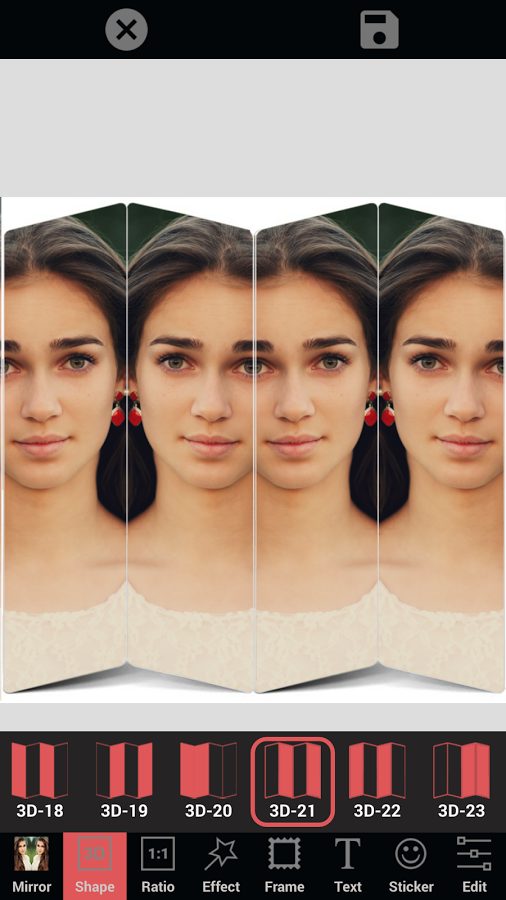 Downloads: 50 000 000 +
Mirror by OmCollections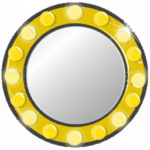 Is there a mirror on the rest? A man and a woman are likely to respond in different ways. Most men need a mirror only to shave, but, in the end, if there is no mirror, they can generally do without this procedure a couple of weeks. For a woman, the absence of a mirror is just a disaster. Therefore, be sure to duplicate this mandatory item of a handbag in your smartphone.
All you need to run this application is the presence of a front camera. If the light is not enough, the application can even turn on the backlight, making the reflection more vivid. In addition, it is possible to increase the fragment of the picture. A similar function can be useful if the mirror is used to get a splinter.
Not forgetting that the majority of users of the application are representatives of the beautiful half of humanity, the developers also included in it the possibility of saving a photo and selecting beautiful frames for the mirror.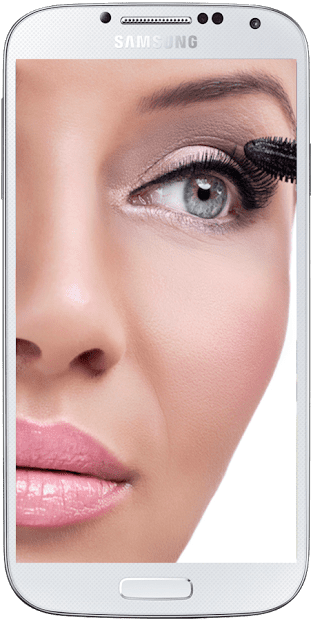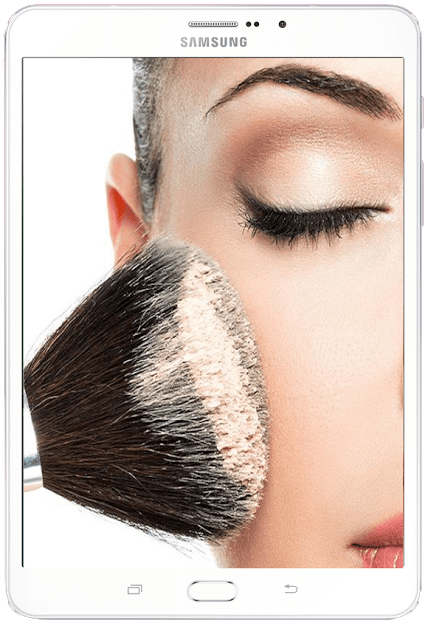 Downloads: 1 000 +
Customers rating:

(3.8 / 5)

???? Mirror: Real Mirror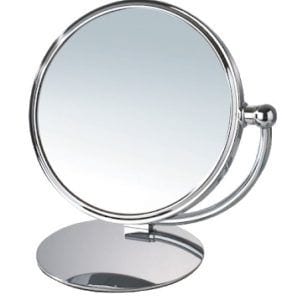 You don't want to carry a portable mirror with you to check your appearance or change contact lenses? Just use a smartphone for these purposes!
Why is this program better than a mobile camera? It's much easier to use, you can light the screen, rotate the view of the mirror, zoom and freeze the image, without having to open the gallery every time.
The program provides access to all pictures through the library, now you can exchange selfies via social networks or via email much faster. Regardless of what you want to fix, make-up or photo quality, the utility will help you. Stop carrying a compact mirror!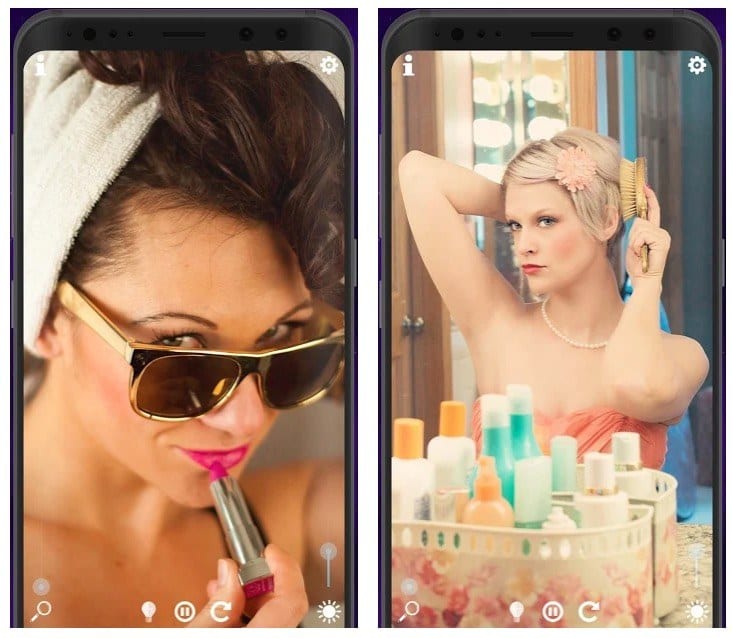 Downloads: 5 000 000 +
Customers rating:

(4.3 / 5)

Mirror + Selfie Camera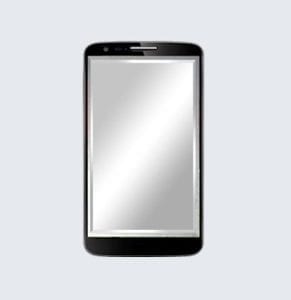 A small program that will help you turn the screen of your mobile device into a mirror. Now you can check your makeup at any time or shave while looking at your smartphone or tablet. You can freeze the image on the screen or take a screenshot.
You can take a picture or edit mirror photo image if you wish.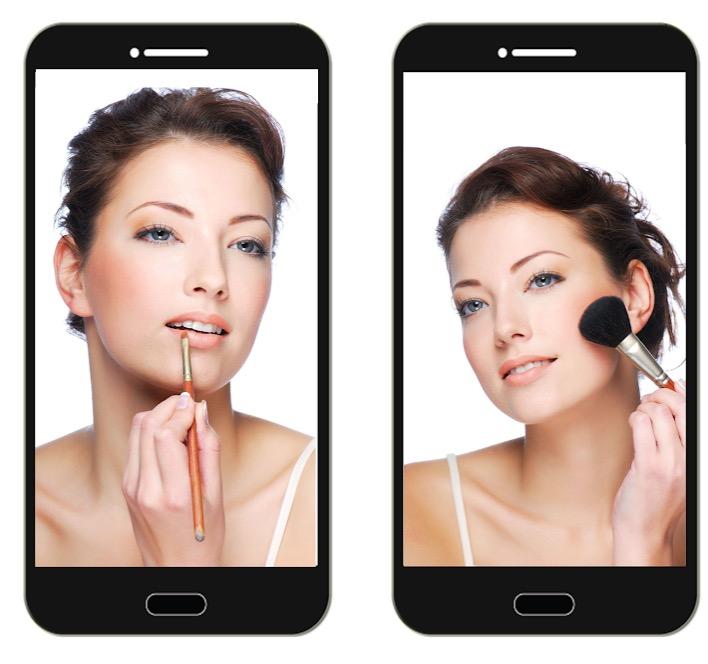 Downloads: 5 000 000 +
Mirror (try to Be The Best)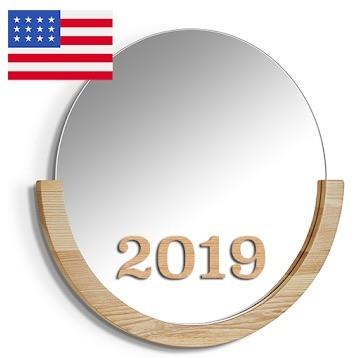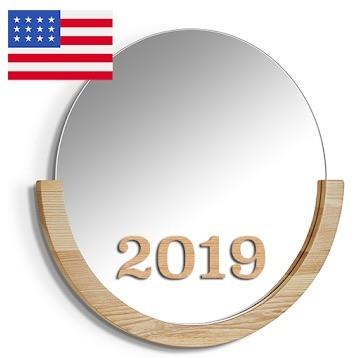 Now, you can turn your smartphone or tablet into another tool to take care of your image. This application will allow you to turn the device into a convenient mirror with a certain number of settings.
It's simple in use and works perfectly even in darkness. The main features of the application:
One-touch lighting control;
On-screen zoom function;
Custom color for icons;
Plenty of beautiful mirror frames;
Image freezing;
Convenient interface.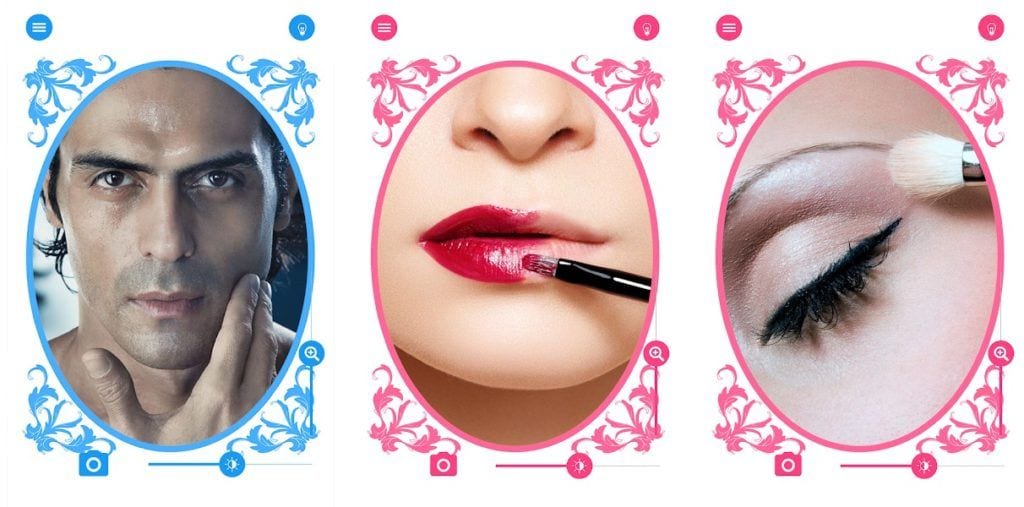 Downloads: 1 000 000 +
Makeup Mirror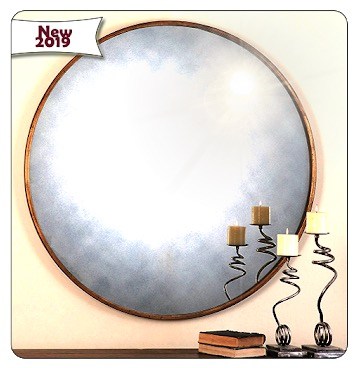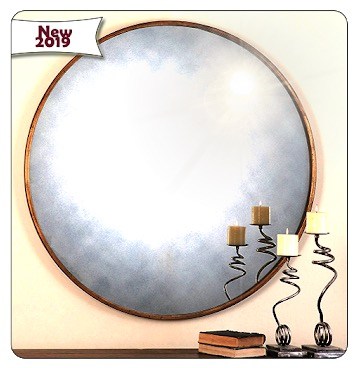 Makeup Mirror – a great mirror that will always be at hand on your Android device. You can use it anytime and anywhere.
The main features of the application:
Normal and pause modes;
Gesture control;
Illuminated magnifying mirror;
Adjust brightness, zoom in zoom out and focus on to the specific area.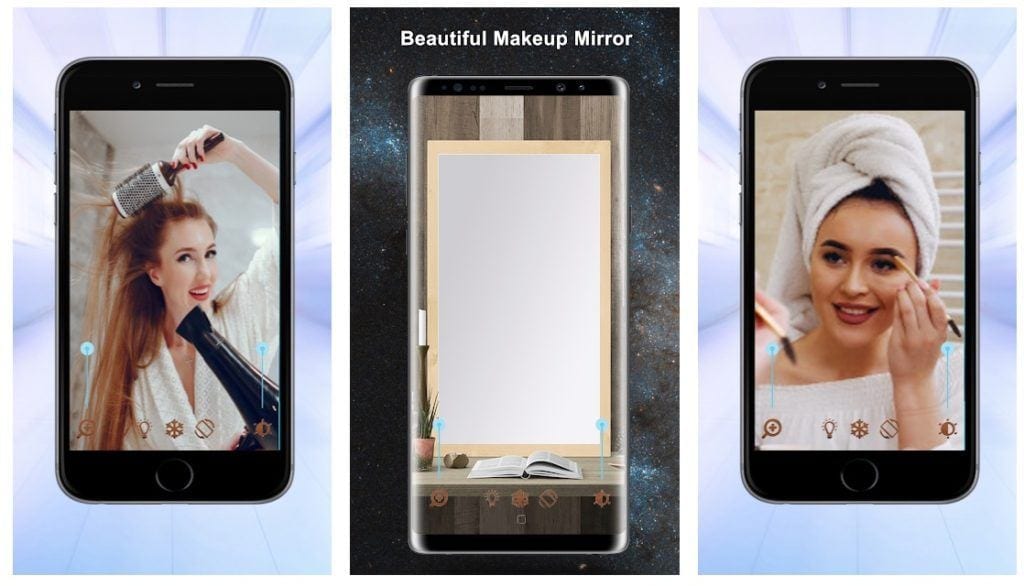 Downloads: 100 000 +
Customers rating:

(4.6 / 5)

Smart Mirror by Smart Tools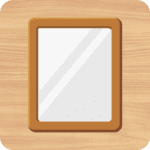 Using the front camera of your phone, you will turn your gadget into a small, but a very useful thing – a mirror. Now you do not have to worry if you leave a mirror at home.
With this application, you will be able to use the following functions: image freezing, image enlargement, exposure overlay, light border, etc. An irreplaceable mirror is now always with you.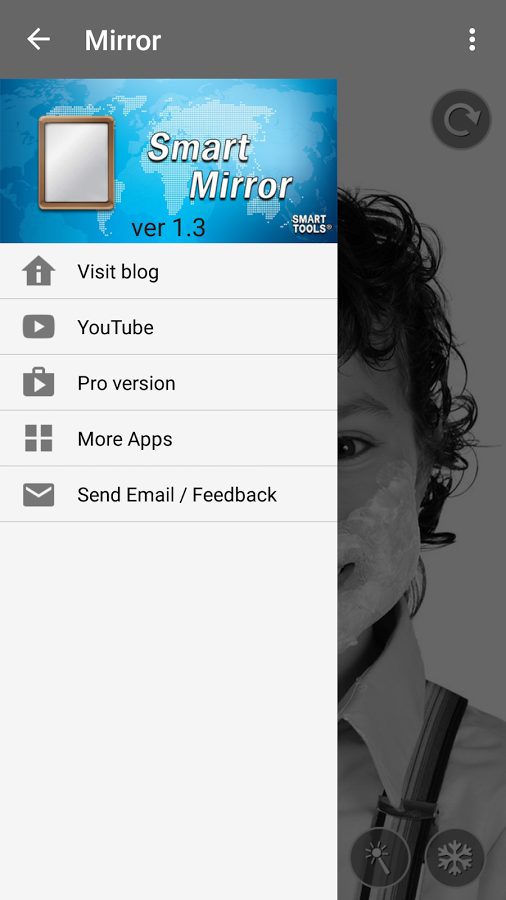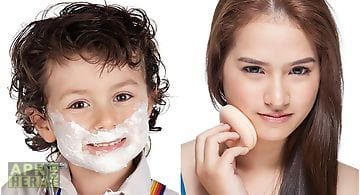 Downloads: 1 000 000 +
You may also like: 11 Best fake broken screen apps for Android
Mirror – Selfie Camera app with Photo Filters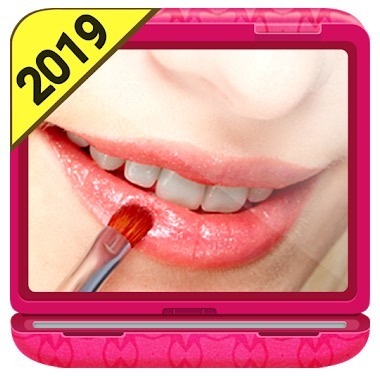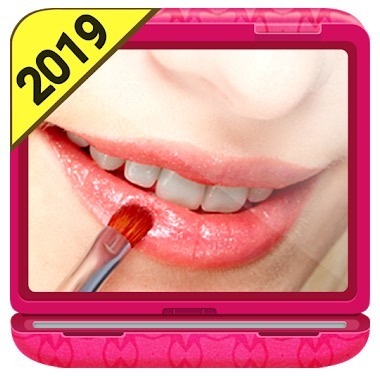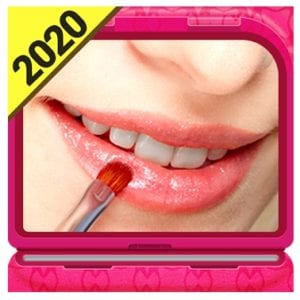 This is a handy magnifying mirror for your Android. It's always with you. It comes with all the tools you need to take selfies, check your hair, fix your lipstick or zoom in and check your teeth for embarrassing bits of food.
As in other similar applications, you can easily freeze the image or just take a quick photo of yourself and save it. It gives crystal clear mirror visibility.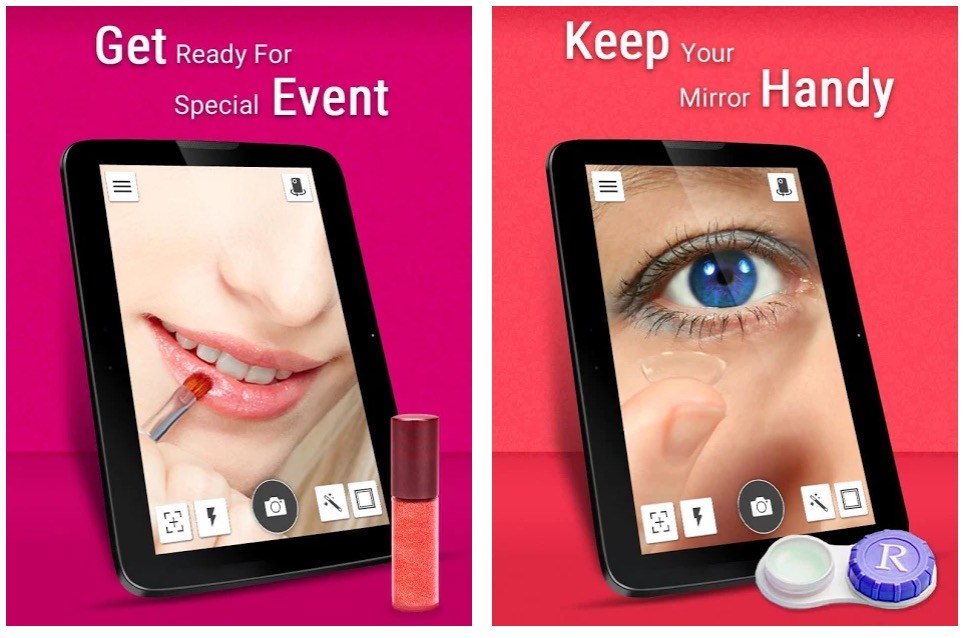 Downloads: 500 000 +