Often there are situations when you need to leave your device at home. Such as exams, meetings, cultural institutions, etc. But at home, it can be taken by mom, brother, sister. Secret information can be read by a person you don't want to.
Don't touch my phone apps will help avoid that. They are designed for a wide audience. Suitable as for a child, a pensioner, a schoolboy, and a businessman.
Everyone needs to protect their phone. Also, such a program can prevent attempted theft and you can freely carry your phone anywhere, even in your pocket.
Don't touch my phone™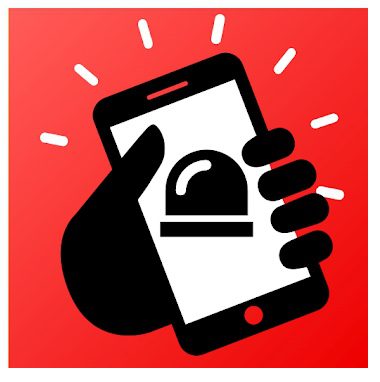 Don't touch my phone is a program designed to protect your phone with an "alarm". The essence of this program is to secure your smartphone from unwanted users. When they try to take it without permission, an "alarm" goes off – a loud howling siren.
This program is especially useful for those who have one charger for several people. If one member of the family wants to quietly unplug the smartphone and put his own, he won't succeed, because an alarm will go off.
The Don't touch my phone app has many features. One of them is the ability to record the sound of the siren yourself.
You can record something funny, some kind of voice message and so prank a girl, a sister. She picks up the phone and then a shout comes out: "Put me down, you thief!" After this, any desire to take someone else's phone will fall away, although resentment and scandal are not excluded.
Advantages Don't touch my phone:
Using PIN code;
disable with a fingerprint scanner;
the minimum of advertising;
the signal can be heard even in headphones;
weight of the program is less than 10 MB.
Judging by the numerous positive reviews, all the features work. The only complaint from users is that the signal sometimes comes with a delay of 2-3 seconds. And if there is no fingerprint scanner, the signal will have to turn off by entering a code, which is not very fast.
The main thing is that it copes with the main task, the protection of the smartphone.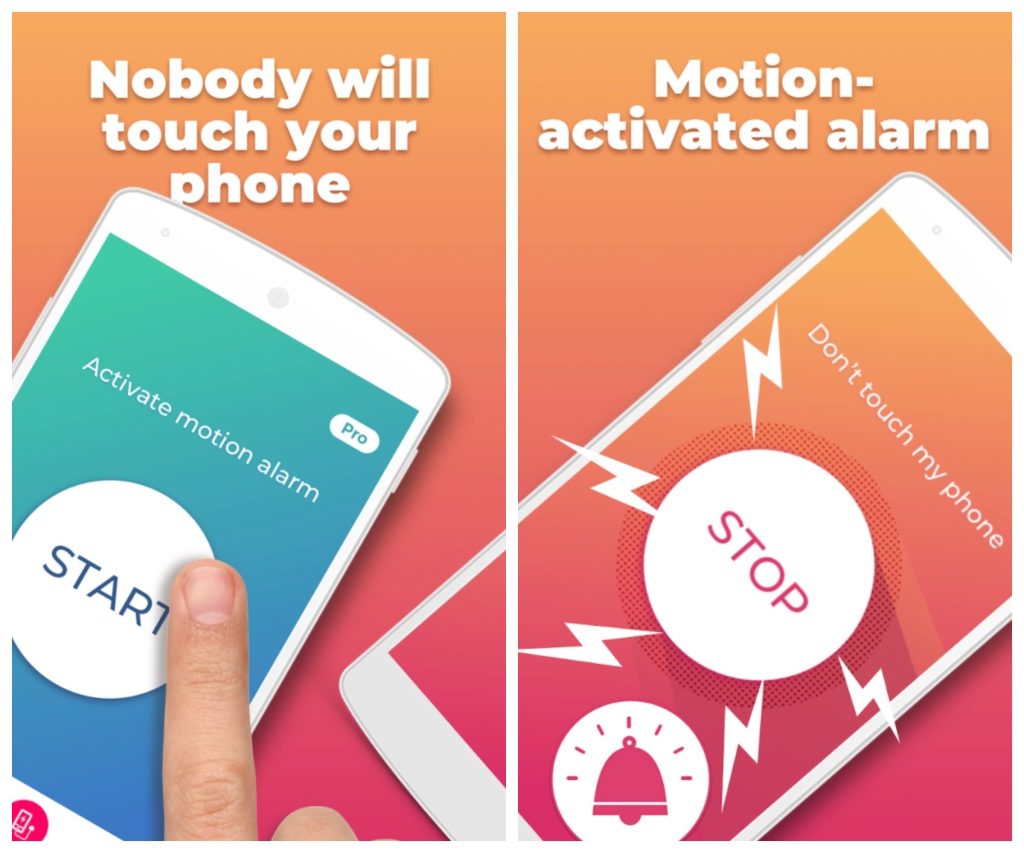 Downloads: 10000000 +
Customers rating:

(4.4 / 5)

You may also like: 9 Best Folder Lock Apps for Android
WTMP – Who touched my phone?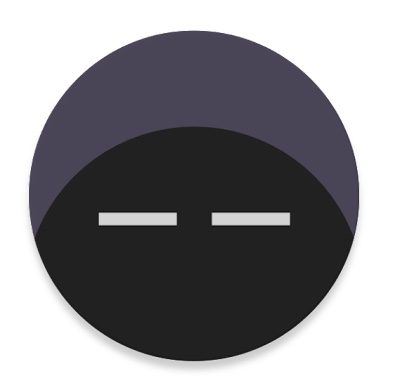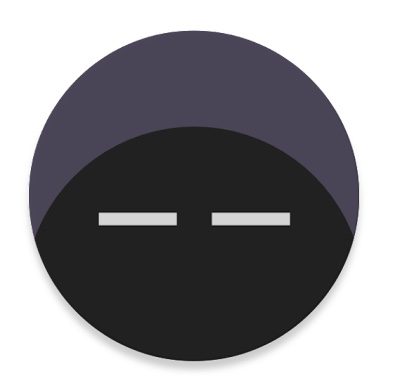 Who took my phone? WTMP is an app that will completely change your idea of security and give you the answer to many questions.
Have you lost photos from your device? Did someone mess up a level in your favorite game? New songs on your playlist? No, you're not sleepwalking, just someone has learned to unlock your phone. But who? With this app, you can see pictures of everyone who tried to unlock your phone and who did succeed.
If someone unlocked your phone, you'll also get detailed visit statistics with the photo: what apps they turned on, what they added, who they called, and more. All of the reports will be in the app, but for convenience, you can make sync with the Google cloud. Secure yourself and your device right now!
Features of the Who Took My Phone app:
Beautiful interface;
Photo and text reports;
Synchronization with Google Disc;
Accurate reporting on visited apps.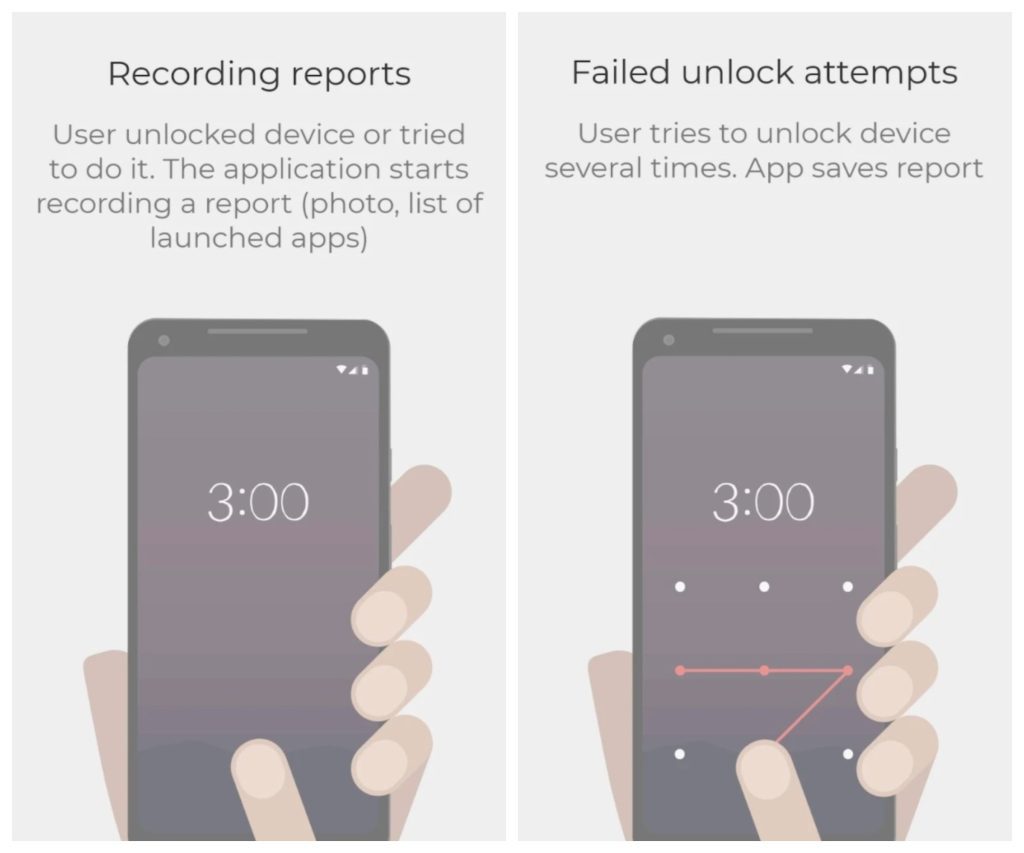 Downloads: 10000000 +
Customers rating:

(4.8 / 5)

Don't Touch My Phone Wallpapers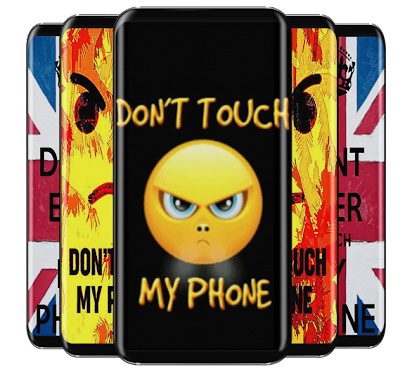 Don't touch my phone Wallpapers is an application for Android mobile devices, which is a collection of screensavers on your desktop. With its help, you can select and install one of the presented images as wallpaper.
Each image has an inscription "Do not touch my phone". In total, the application offers 100+ different pictures. They allow you to remind friends and acquaintances not to take your smartphone without permission.
Users can choose the image they like and set it as wallpaper. The screensaver will automatically be applied to the desktop and lock screen. It's worth noting that the pictures are not saved in the memory of the mobile device.
At any time you can change the image. You can do this by using the arrows at the bottom of the screen.
Users can also send a link to their favorite image via email or messenger. To do this, go to the Share section.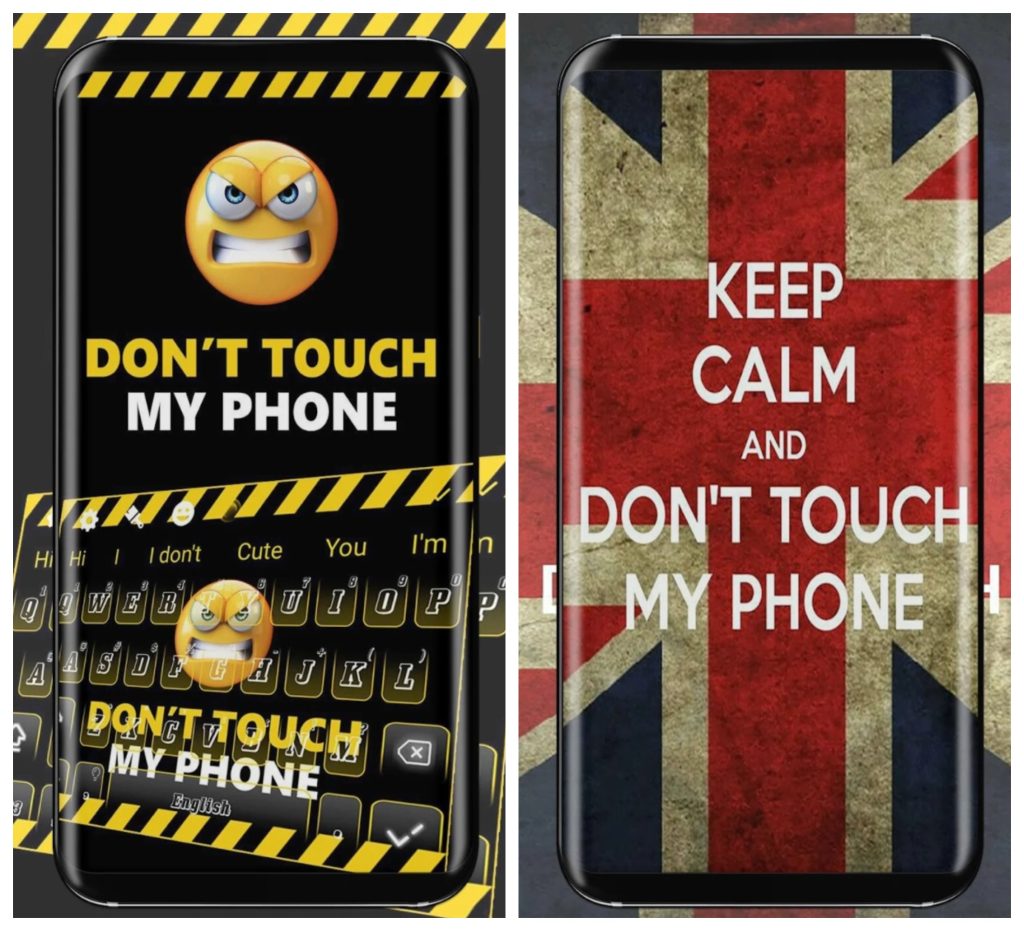 Downloads: 50000 +
Customers rating:

(4 / 5)

Don't Touch My Phone – Anti Theft Protect Alarm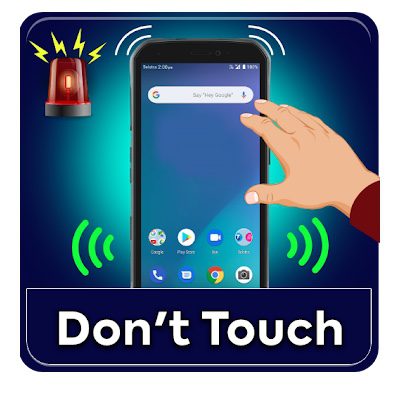 Don't Touch My Phone – Anti Theft Protect Alarm is a cool application. It will keep your mobile device safe forever. At any moment someone can come up and steal your smartphone, but it won't happen again.
Now your mobile device will immediately trigger and warn you of the threat. The program will help those who don't want family members or friends to touch their phones without permission.
No colleagues, no children, no wife or husband, no one else will touch your phone, and if they try, you will know about it right away. Just press start and the program will start working, and then leave your smartphone wherever you want it to go.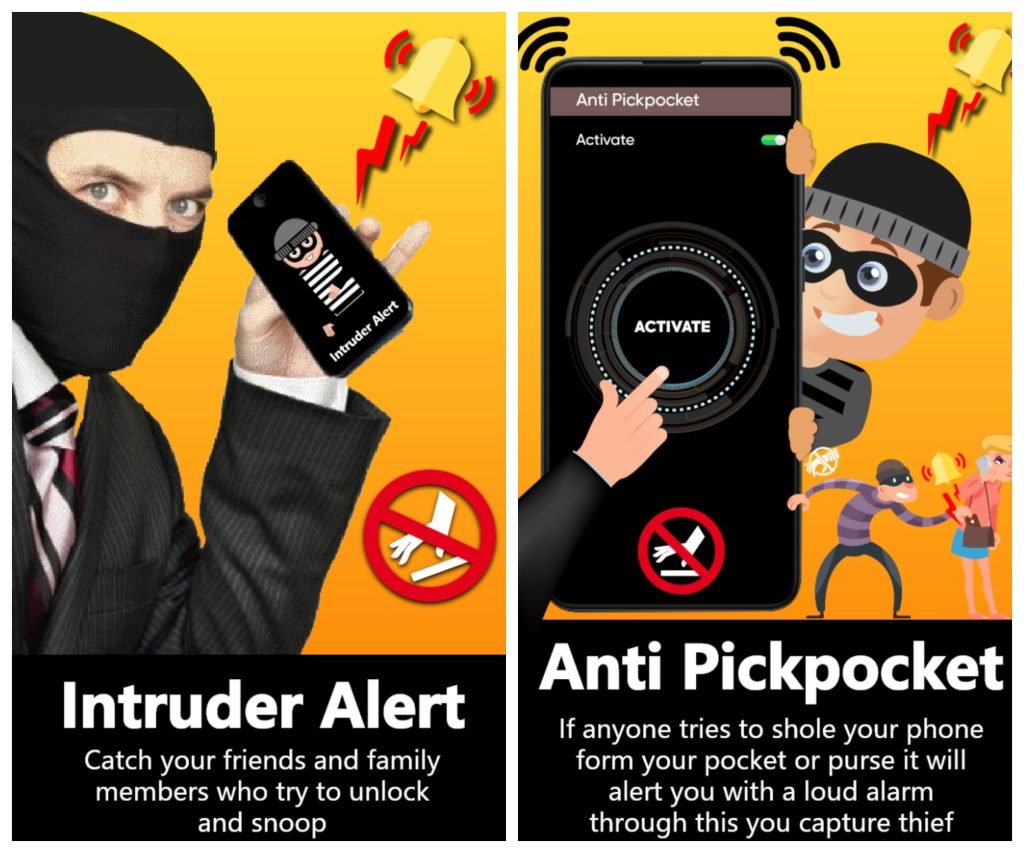 Downloads: 1000000 +
Customers rating:

(4.3 / 5)

Anti Theft Alarm by MMAppsMobile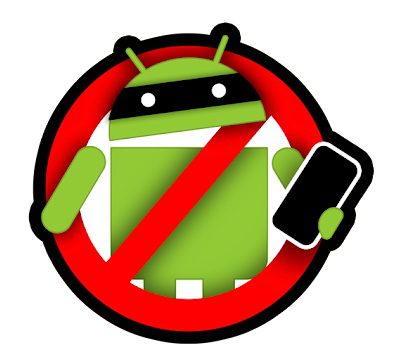 Anti Theft Alarm is an application that allows you to protect the information on your mobile device from prying eyes. If your mobile device moves while the lock is on, you will hear a loud audible alarm. You can only disable the lock or alert by entering the pin code.
The app works as follows: once it is activated, any time your phone is touched, a strong signal will sound.
This is a very useful app to protect your phone from thieves or curious people. You will be able to adjust the tone and volume of the beep depending on where you are.
In addition to the beep, your phone screen will be illuminated with the color of your choice, in other words, the app will allow you to choose a multicolored wallpaper to make your phone easier to find.
Once your phone starts beeping, all you have to do to turn off the alarm is enter a pin code or use a pattern to unlock your phone.
Don't let anyone touch your phone without your permission – it's pretty easy to do with this app.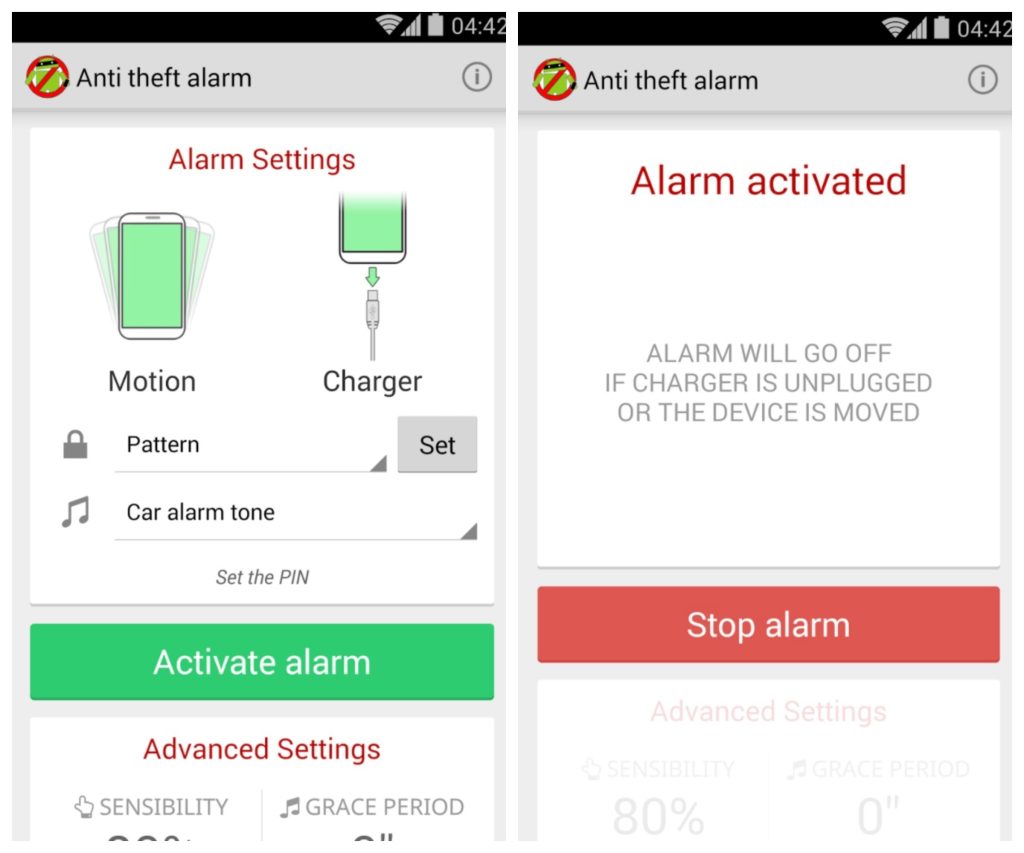 Downloads: 1000000 +
Customers rating:

(4.5 / 5)

Anti-theft alarm
One of the best phone alarms on Play Market. Everything is thought out to the smallest detail – the volume of the alarm is turned up to maximum, there is no possibility to reduce it, the screen is turned off, ads appear only after full unlocking, not somewhere during locking.
A convenient feature is that if an unauthorized person tries to disconnect the phone, the alarm will still give a signal.
The alarm goes off on three occasions:
Someone wants to take your phone;
When someone tries to take your phone out of your pocket;
When someone wants to disconnect your phone from its charge.
Be 100% sure of the safety of your device with the Anti-theft alarm application.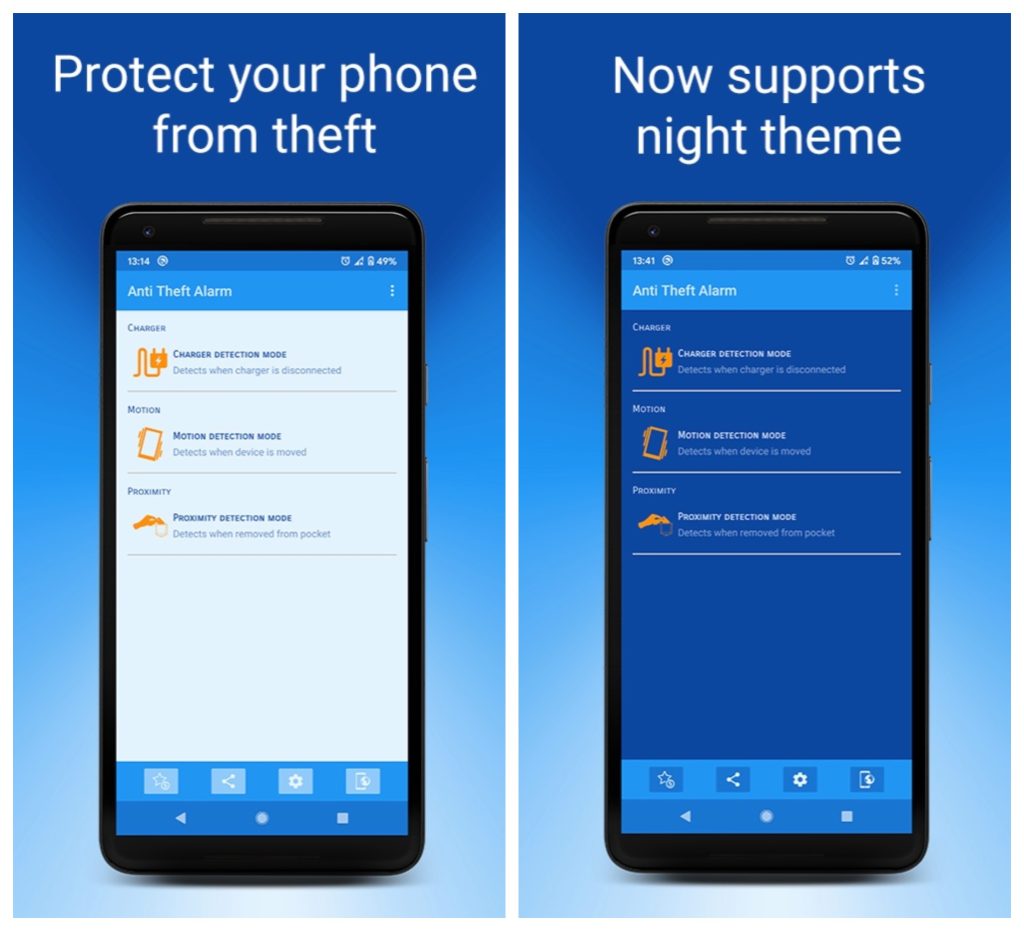 Downloads: 5000000 +
Customers rating:

(4.4 / 5)

Anti Theft Alarm – Do Not Touch My Phone App 2021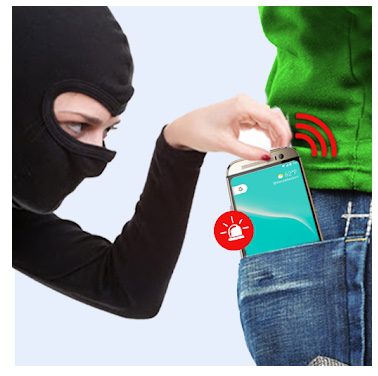 If you are one of those who leave your phone on desks and in different places unattended, then there is an ideal solution for you! This alarm against thieves will instantly let you know if someone touches your mobile device.
It has all the functions you need if don't want your phone to be picked up by anyone:
Pocket sensor to prevent theft;
Loud beep alarm to warn you somebody touches your phone;
Removing charger without your permission;
Motion detector.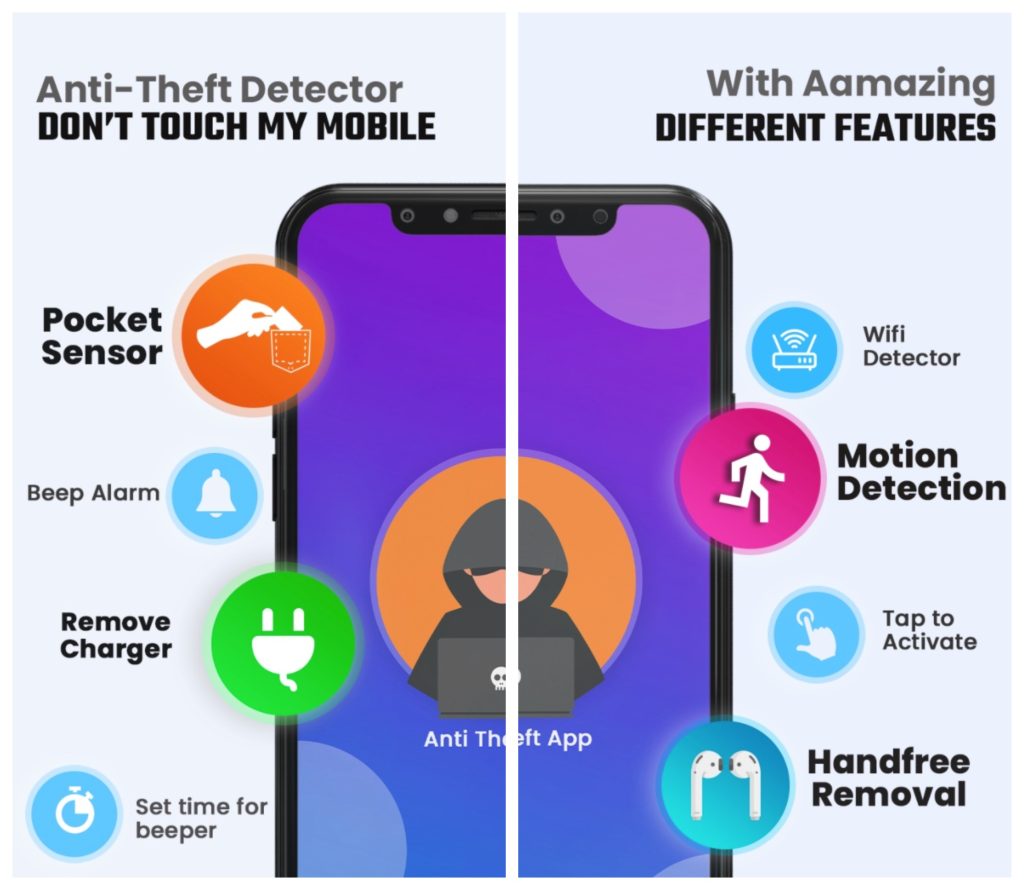 Downloads: 1000000 +
Customers rating:

(3.9 / 5)

No One Touch My Phone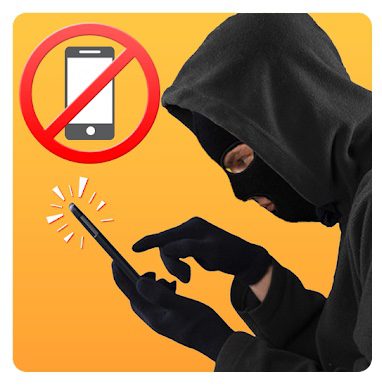 No One Touch My Phone is an application with which you can protect your phone from unauthorized actions. When someone tries to take your phone, an alarm will go off loudly.
It works quickly and easily. You just need to tap one button and the alarm will work. You can set the alarm type, volume, and sensitivity level. The anti-theft alarm will be protected by a password that only you know.
Now no one can use your phone unless you want them to. It's also good protection against theft.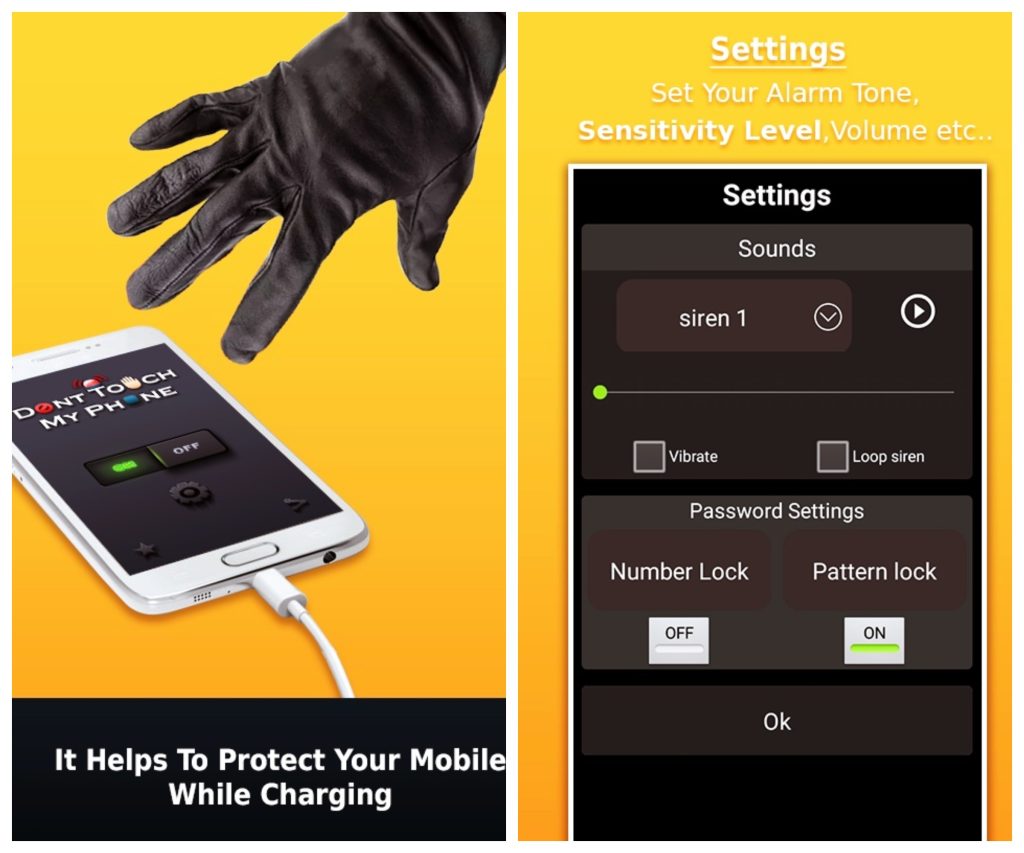 Downloads: 5000000 +
Customers rating:

(4.5 / 5)

You may also like: 7 Best Intruder Selfie Apps for Android
Phone Alarm (AntiTheft)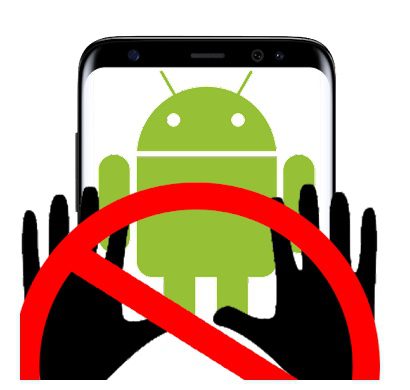 Phone Alarm (AntiTheft) – alarm system on your phone – really blocks your phone from intruders or lovers of snooping in someone else's phone. It screams, blinks, vibrates and sends a photo of the villain to the mail.
Not knowing the unlock code – it's impossible to disable the lock! Even by disconnecting the battery and rebooting the phone, the app will continue to lock the screen. And if you forget the entered unlock code, you will always have a personal unlock code.
The alarm can be set to:
Reaching phone out of your pocket;
Moving the phone;
Disconnecting charging;
Unplugging headphones.
Wide application settings allow you to make the phone alarm triggered only when it's necessary, without false alarms and with the right special effects.
You can also simply lock your phone without turning on any alarm – simple and reliable protection from children.
A simple interface and easy setup menu will allow you to configure the application to protect your phone from both pets and strangers. The application is small, doesn't consume the battery, and doesn't load the phone.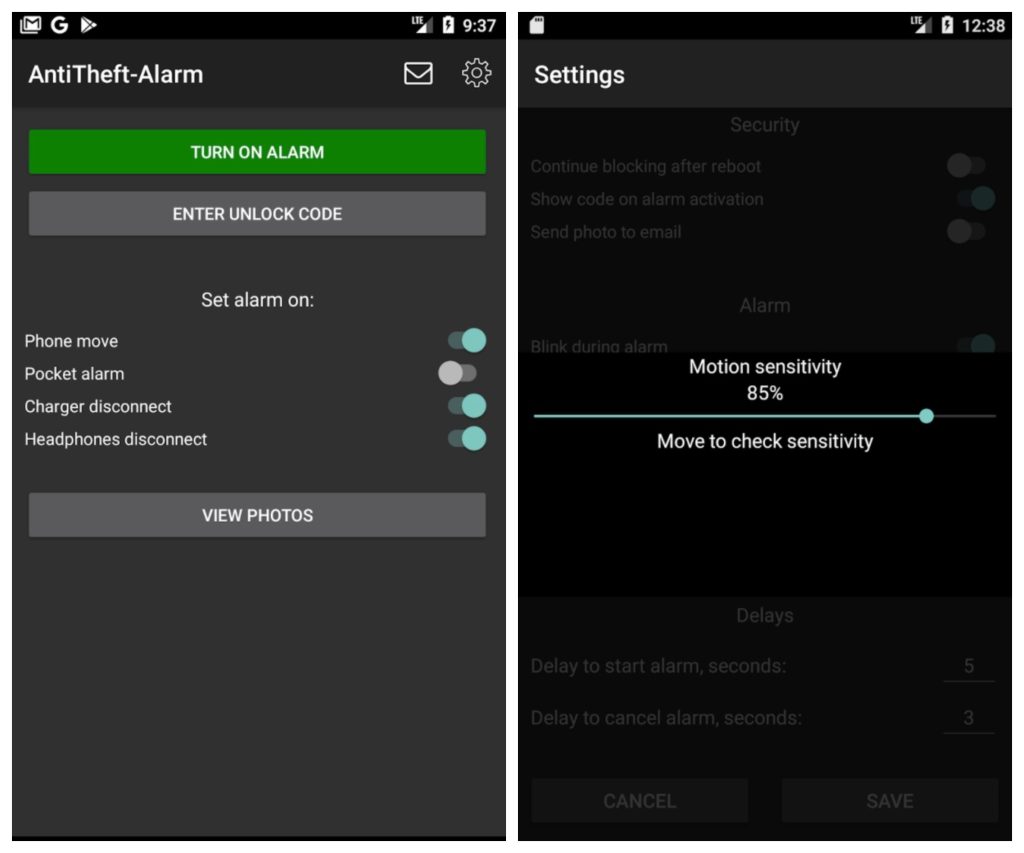 Downloads: 10000 +
Customers rating:

(3.8 / 5)