Do you know the feeling of fear when you give your phone to someone and remember that you don't want them to see any letters, documents, pictures, or other files?
If your Android smartphone or tablet stores data that you don't want anyone to see, then you've come to the right place! We'll consider the best folder lock apps for Android.
Folder Lock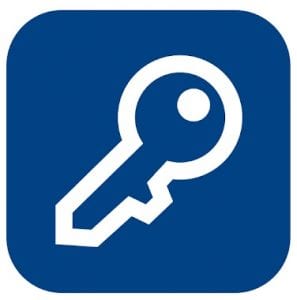 Folder Lock is an application for password protection of folders of any type on your Android. With its help you can protect your photos and videos, being sure that only you can access them.
Of course, in addition to photos and videos (the most common files on Android devices), you can also protect text documents and even audio files with important content, including voice memos and financial documents that you may have stored on your Android.
You can choose from three different security methods: password, picture code, or PIN code.
Folder Lock is an interesting security app. You can use it to protect your most important files from prying eyes.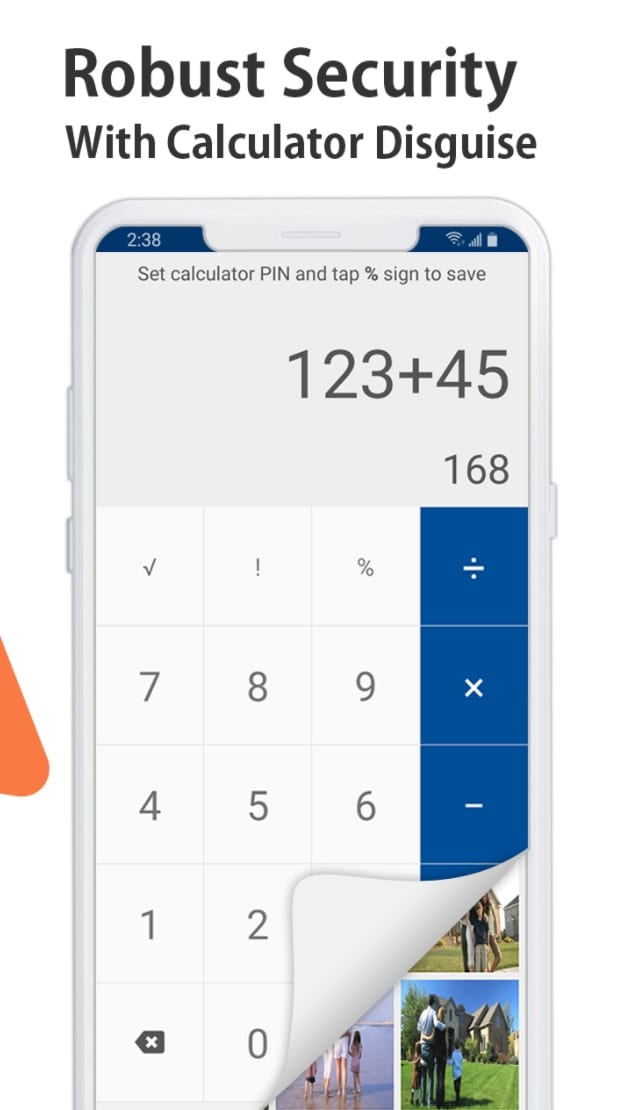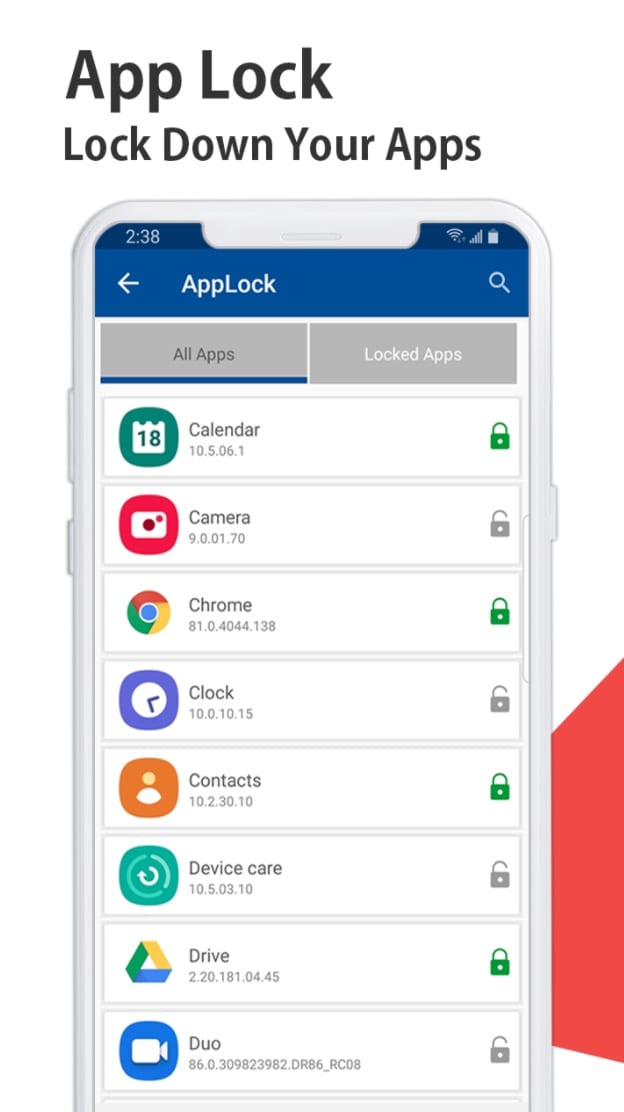 Downloads: 5000000 +
Customers rating:

(4.4 / 5)
You may also like: 9 Best Apps to Block Blue Light on Android
HideX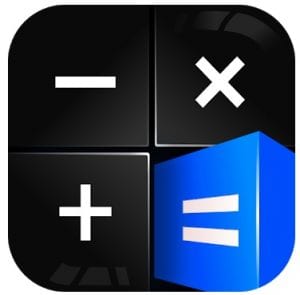 HideX is a program that allows you to securely hide private photos or videos on your phone.
With this program, you can quickly create secure hidden storage for your photos and videos. You can protect entire photo albums from unauthorized access. Just add them to the repository and set a password for access.
But the main thing is that the program imitates an ordinary calculator, so no one will guess about the hidden photos in it. And if someone accidentally discovers the vault and enters the wrong password, the program will take a picture of the intruder.
Main features of the program:
Imitation of a regular calculator.
Automatic search for photos and videos on the device.
Setting a password for access to albums.
Convenient sorting of files by folders.
Built-in tool for viewing photos and videos.
A private browser that works in incognito mode and doesn't save browsing history.
Download videos, including those from Facebook and Instagram.
Creation of an unlimited number of hidden folders.
Create fake vaults.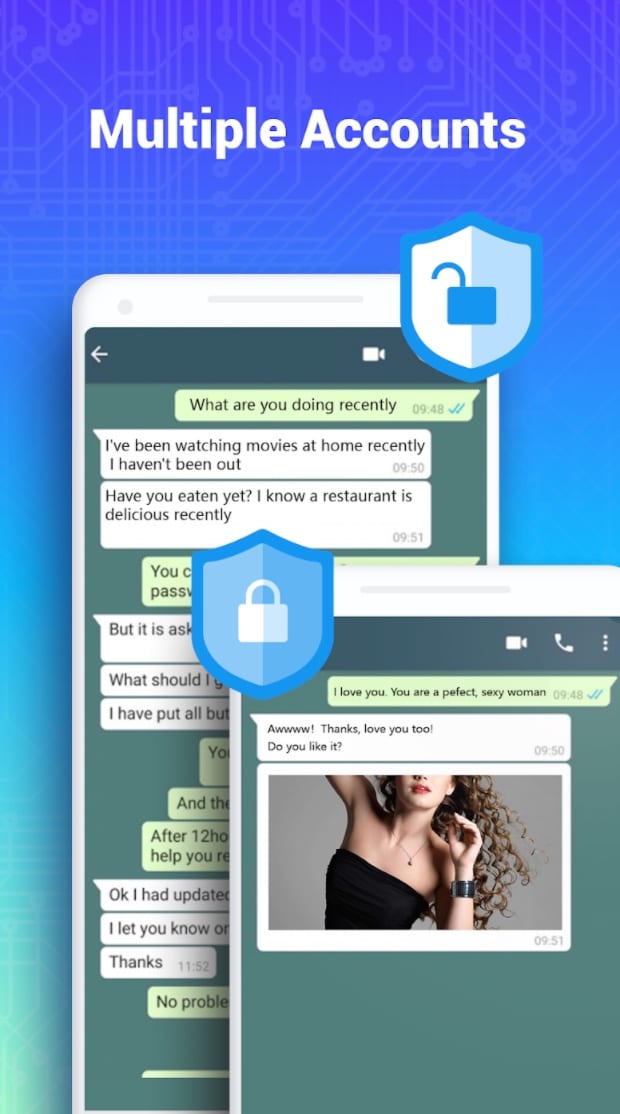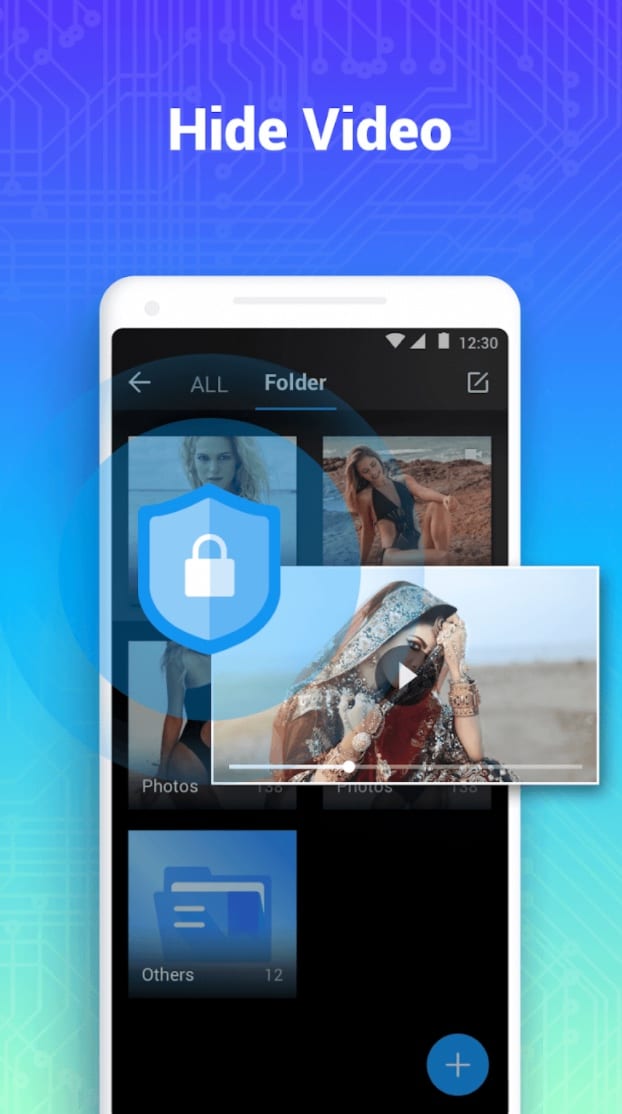 Downloads: 50000000 +
Customers rating:

(4.7 / 5)

Secure Folder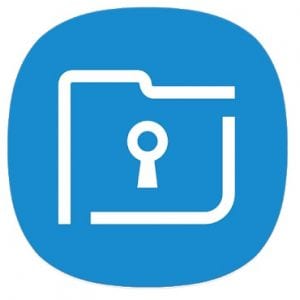 Samsung Secure Folder is an application that acts as a high-security and privacy storage to which you can import any folders and files.
Secure Folder uses the Samsung Knox security system, which gives you the ability to store any personal data in a private, isolated vault that only you can access.
Any folders, apps, and files can be imported or exported at the touch of a button, which certainly makes this app easy and convenient. You can protect your data by setting a PIN, password, or biometric lock.
Essentially, your smartphone will have two profiles: a public and a private one, and you can transfer data between them whenever you want. The private folder is handy for storing contacts, photos, videos, and banking apps since only you can access them.
Secure Folder supports work only with Samsung devices.
Features of the Samsung Secure Folder app:
Intuitive design;
Enhanced data protection;
Password/PIN code setting;
Easy to import and export data.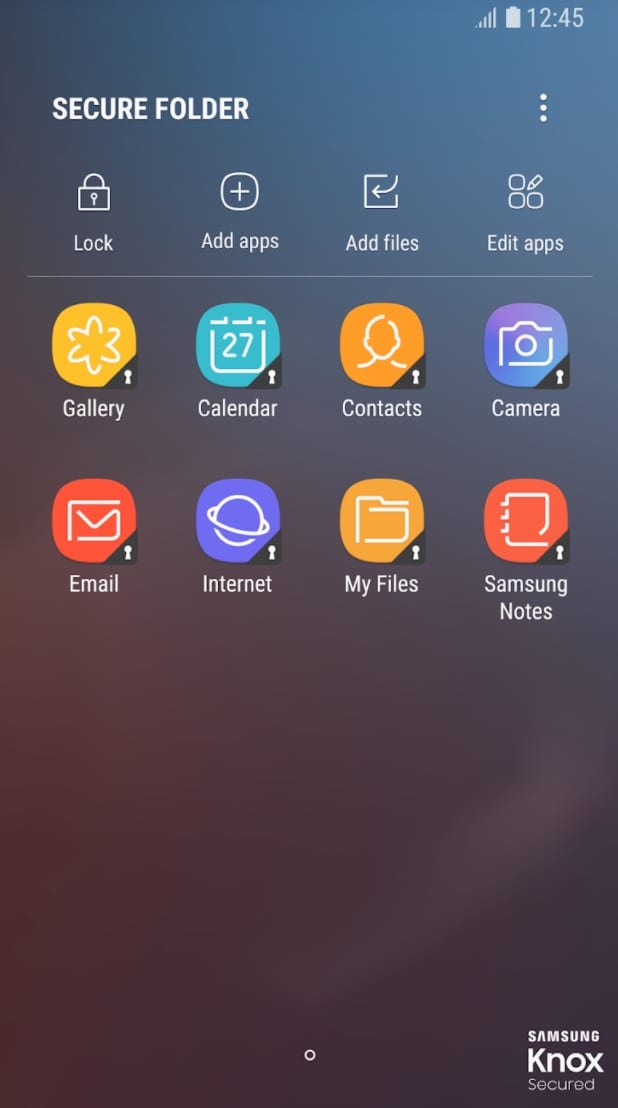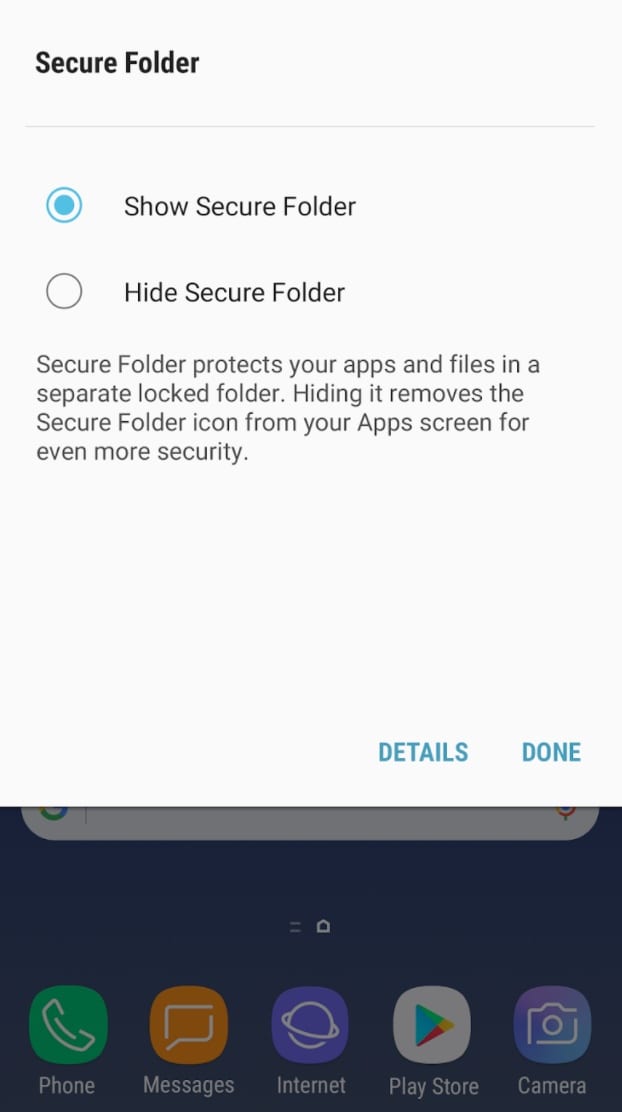 Downloads: 1000000000 +
Customers rating:

(4.2 / 5)
Vault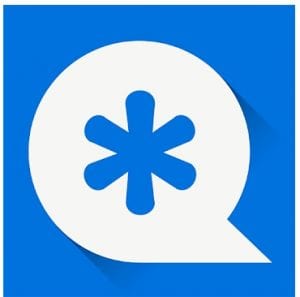 Vault is a secret box, a safe and useful app for those who want to hide the contents of their gadget from prying eyes.
If your device doesn't seem secure and confidential enough, why not use auxiliary applications? Vault will hide all your media files, calls, contacts, messages, and apps from the most prying eyes.
All your photos and videos can now only be viewed after you enter your password, and you can reserve them in cloud storage for maximum protection.
Social networks and other apps can also be protected with a password. An optional "confidential browser" feature will help you hide all your online activity. And the trick of this app is the false Vault: you can create 2 different passwords and make one fake. You can remove the Vault icon from the home screen and make it open only after you enter your password.
Features of the Vault app:
Maximum data protection;
Ability to set 2 passwords;
Synchronization with cloud storage;
Password recovery via e-mail.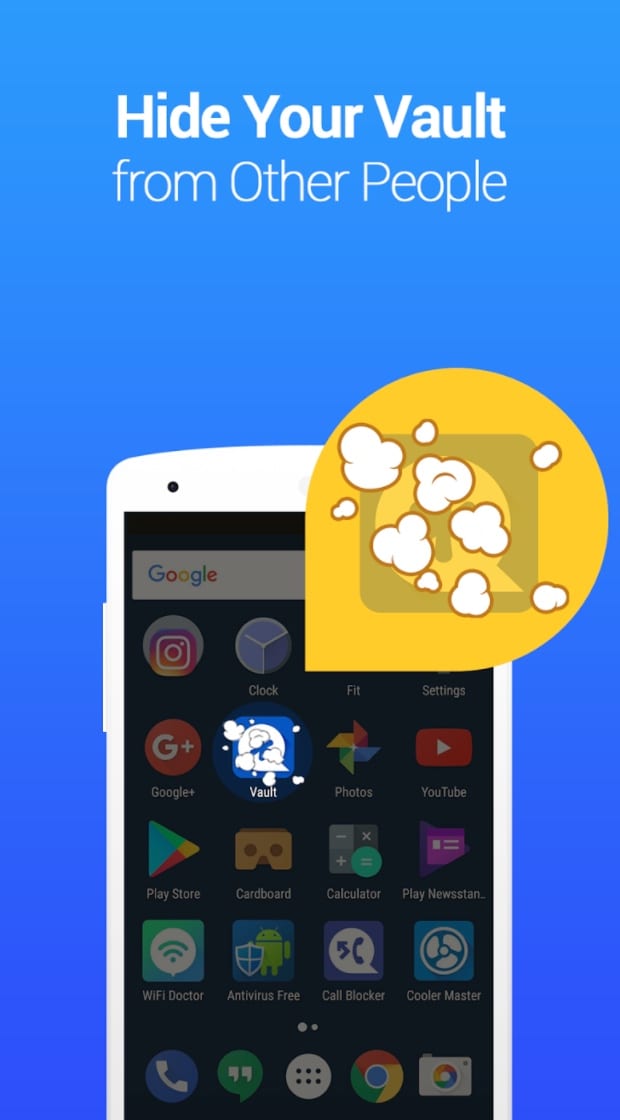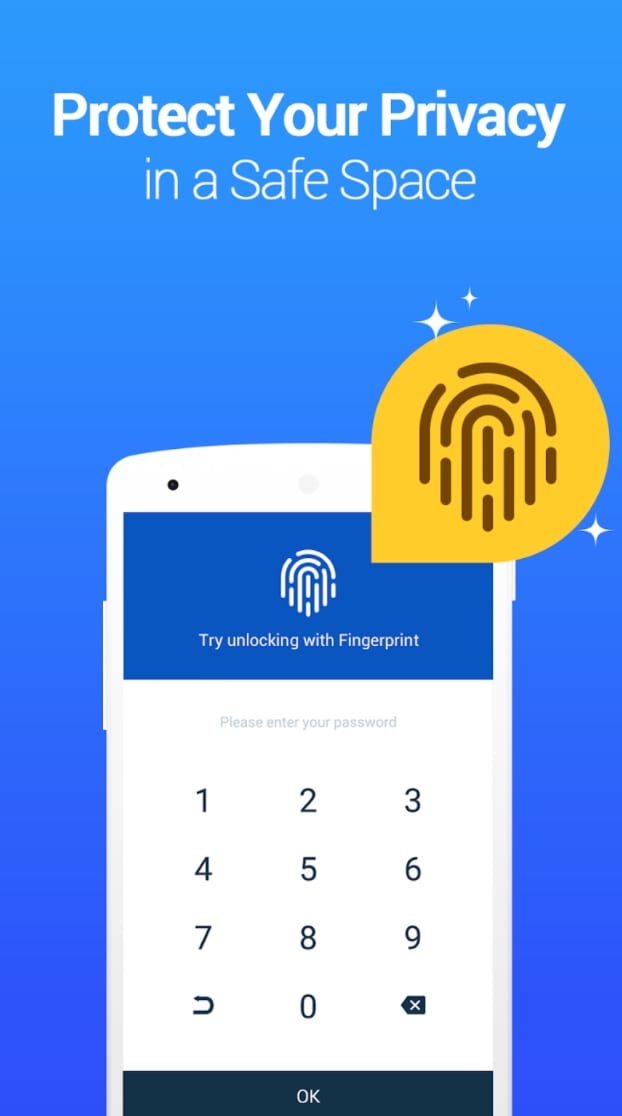 Downloads: 50000000 +
Customers rating:

(4.4 / 5)
AppLock – Fingerprint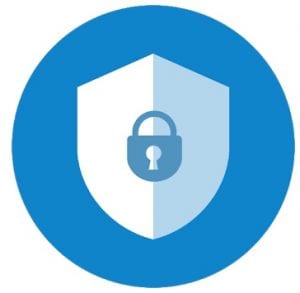 This application is an advanced app protector. Here you can block individual applications or all of them at once. You can enter a password, or you can use a picture key.
The design of the app is simple, but in this case, it's good, as the design can fit any phone so that the lock screen doesn't stand out from the rest of the screens. Operating the app is simple. You just mark which apps you want to lock (all at once, manually, or by search). And in the settings, you specify the locking method, the key itself, the secret question, and more.
After exiting the application, all the settings will be active and now you will be prompted to enter the key when going to a blocked application. At that, the screen will not show if the key is entered correctly or not.
If you enter it correctly, you will simply enter the application without pressing any additional buttons. The widget, with which you can disable the entire lock by entering the key, is well thought out by the developers. Or you can lock everything you choose with one tap, but without entering the key.
That's how you can protect your personal information with the AppLock app. Simple operation, user-friendly and stylish interface, simple lock-on modes, and lots of settings.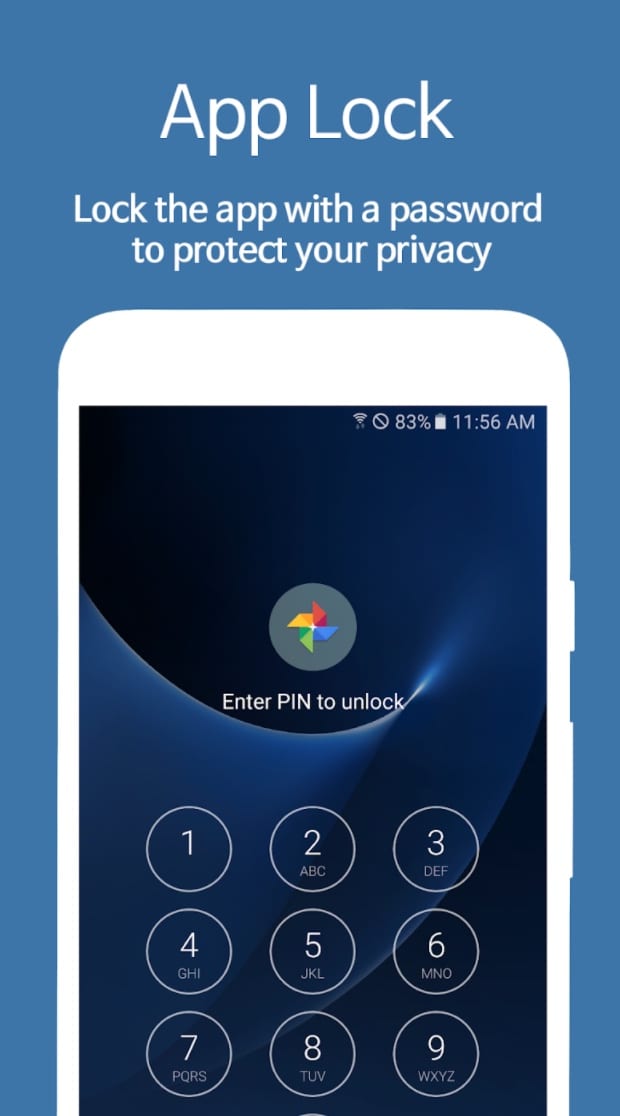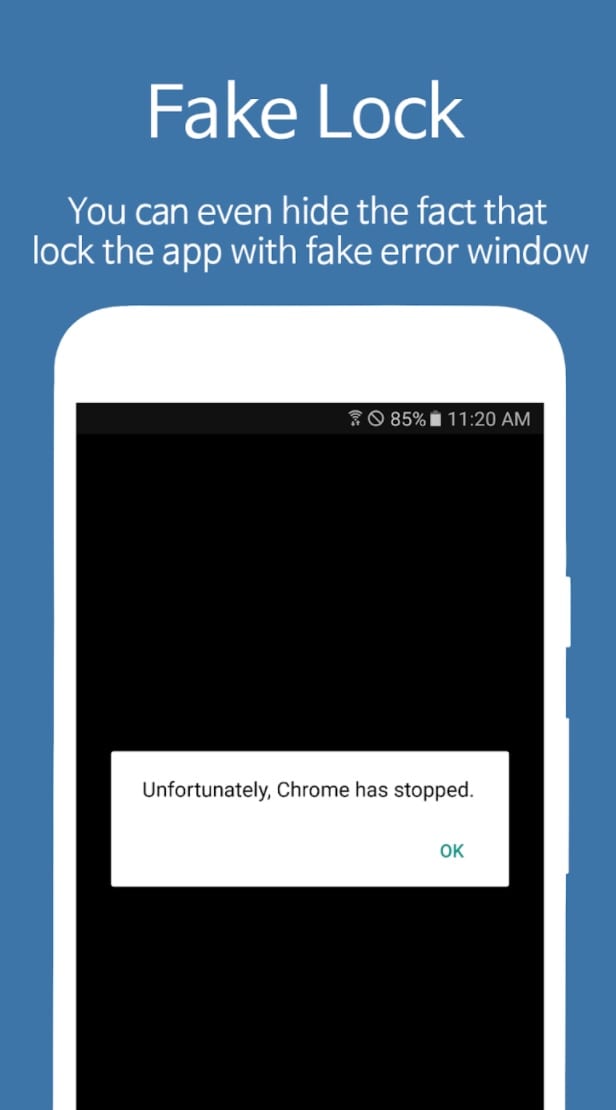 Downloads: 50000000 +
Customers rating:

(4.3 / 5)
Norton App Lock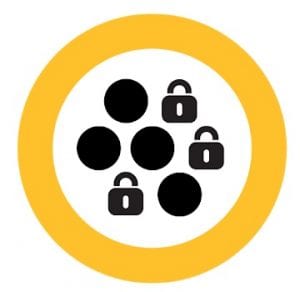 Norton App Lock is an Android program, a secure blocker that ensures your privacy. The program protects your programs and applications with a password or a graphic key.
Your photos, videos, text files, financial information, and other personal data will be reliably protected and not accessible to unauthorized persons.
Main features and characteristics of the program:
Application blocking. An ability to set a password to any program or a group of programs of your choice;
Capability to set a secret password for locking the screen and a PIN-code, a private password, or a picture key;
Keep your private, confidential, and financial data safe from intruders;
Securely protect your photo and video files from prying eyes;
Protect your content from unauthorized access when your device is being used by friends or family, for example, to share photos or videos;
Increase the security of your device in case of unpredictable events (e.g., theft, loss);
Ne Sneak Peek Anti-Theft feature. In case of an attempt to open your device or unsuccessful unlocking – the program will take a picture of the intruder and save it in the "Photos" folder.
Norton App Lock uses special Android permissions to keep your data private. This increases the effectiveness and security of the program.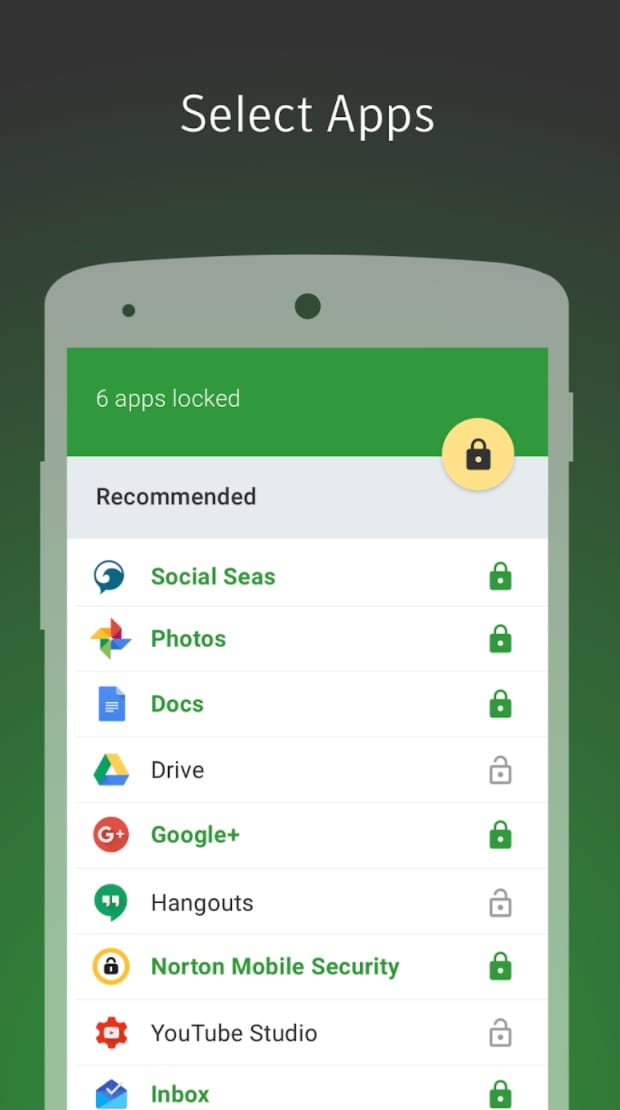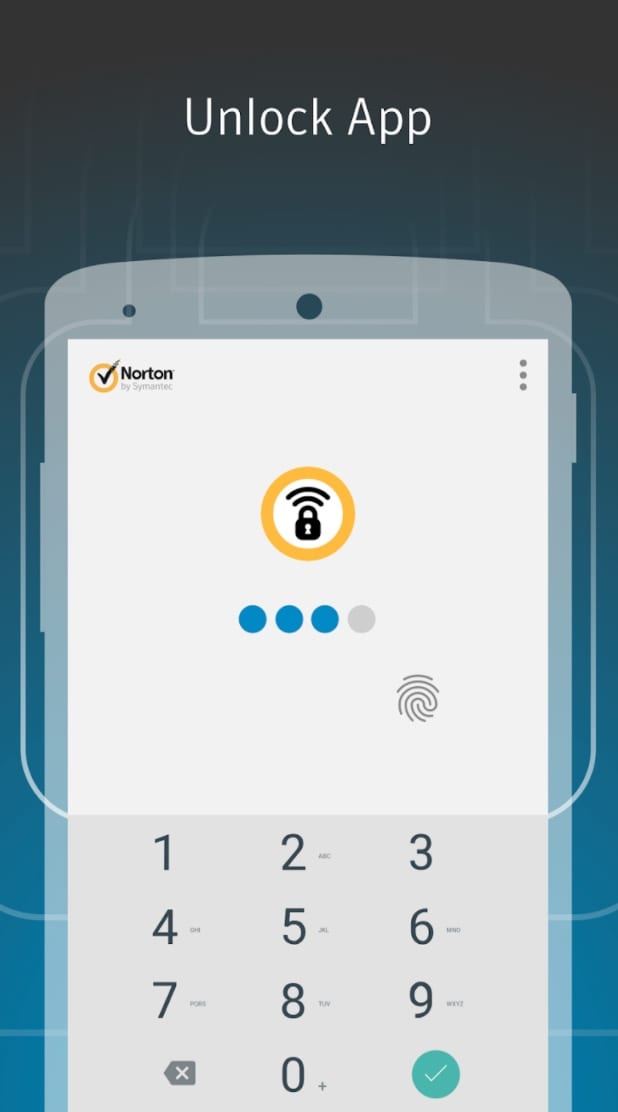 Downloads: 1000000 +
Customers rating:

(4.4 / 5)
Keepsafe Photo Vault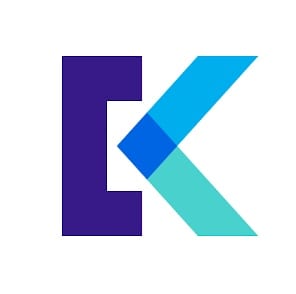 Keepsafe is storage for photos and videos with the ability to set a password or fingerprint. Decide on the media content you want to hide. The selected photos or videos will disappear from the general gallery, and no one will even guess that there are other photos and videos on your device.
Using Keepsafe you can safely store your photos and videos, upload them to cloud storage to free up space on your smartphone. You can put a password, picture, or fingerprint on your gallery to keep all your photos from snoopy eyes.
In the settings, you can set it to automatically sync with other connected devices. Also, the app will automatically create backups, after which you can delete photos from your device.
An auto-lock setting is available. If you can't lock your phone the usual way, just flip it upside down. Also, you can share your photos with a timer, once received the photo will disappear after twenty seconds. You can create a shared album with another user – add photos together. This app does not appear with the list of the most recently opened applications.
The advantages of the Keepsafe app:
Great functionality;
Create shared albums;
Lock access to your gallery;
Send timed photos;
Doesn't appear in the list of the most recently opened applications.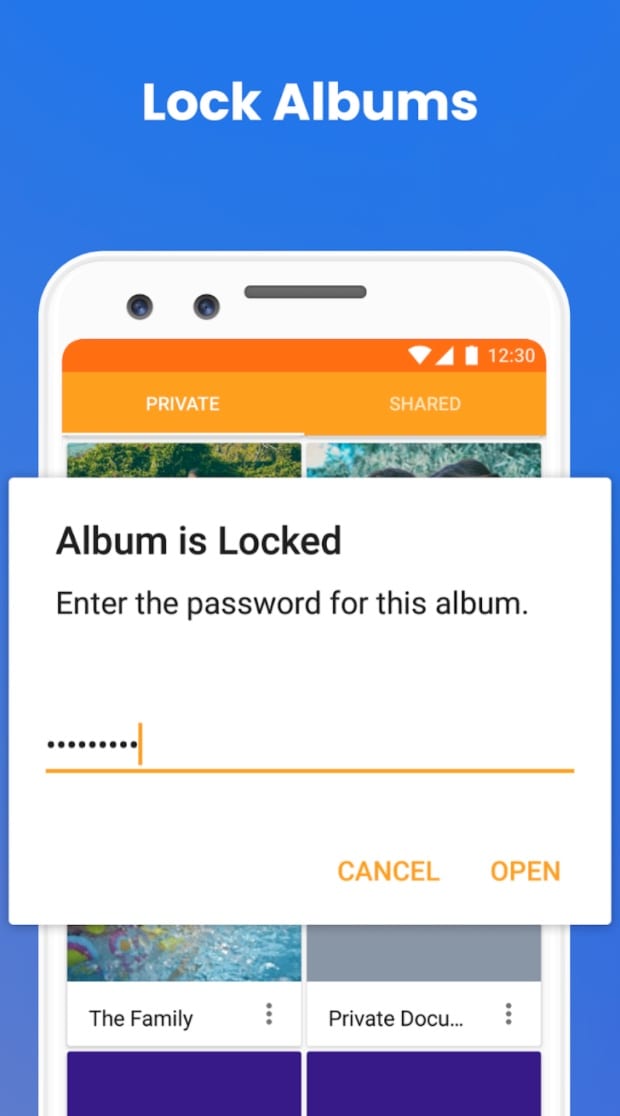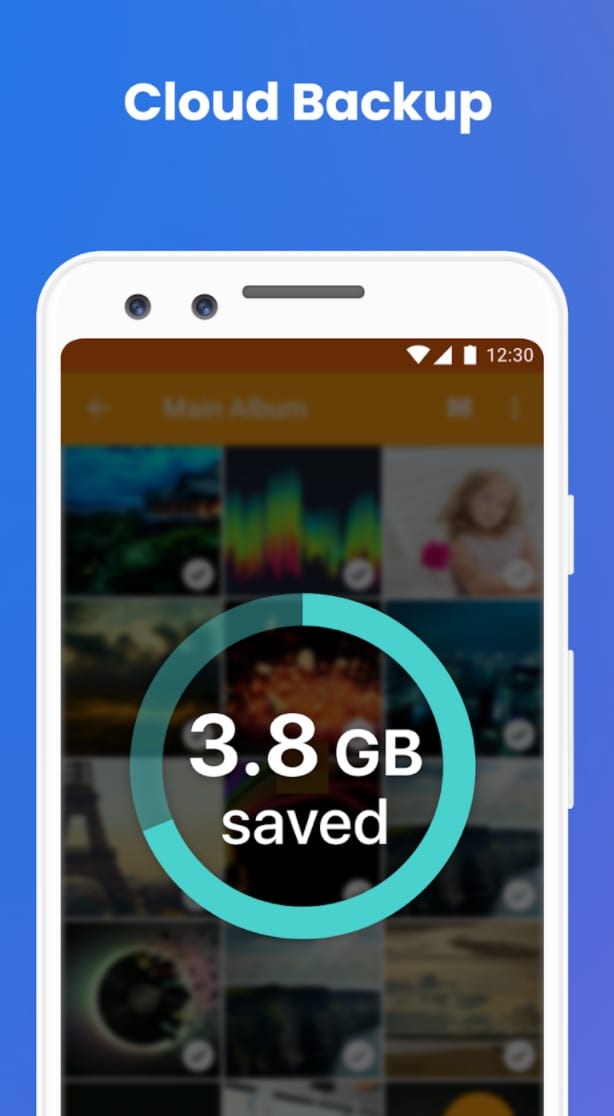 Downloads: 50000000 +
Customers rating:

(4.4 / 5)
AppLock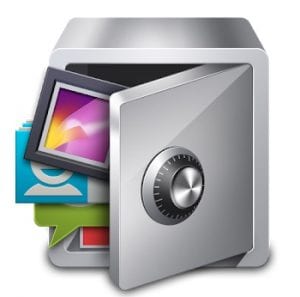 App Lock is a small utility that allows you to protect all the applications installed on your device so that you can only access them by drawing a certain figure on the screen.
The app is very easy to use: you will need to set patterns to unlock the most important applications that you use on your device and that you don't want anyone to remove (even you yourself).
Once you've set the protection, the app will protect the app and lock the screen every time someone tries to remove it.
The best feature of the utility is that it can even change its icon, so no one will know you have it installed. You will only be able to see the app when you enter the secret code on your phone's keypad.
App Lock is a very interesting application that allows you to protect the applications installed on your mobile device.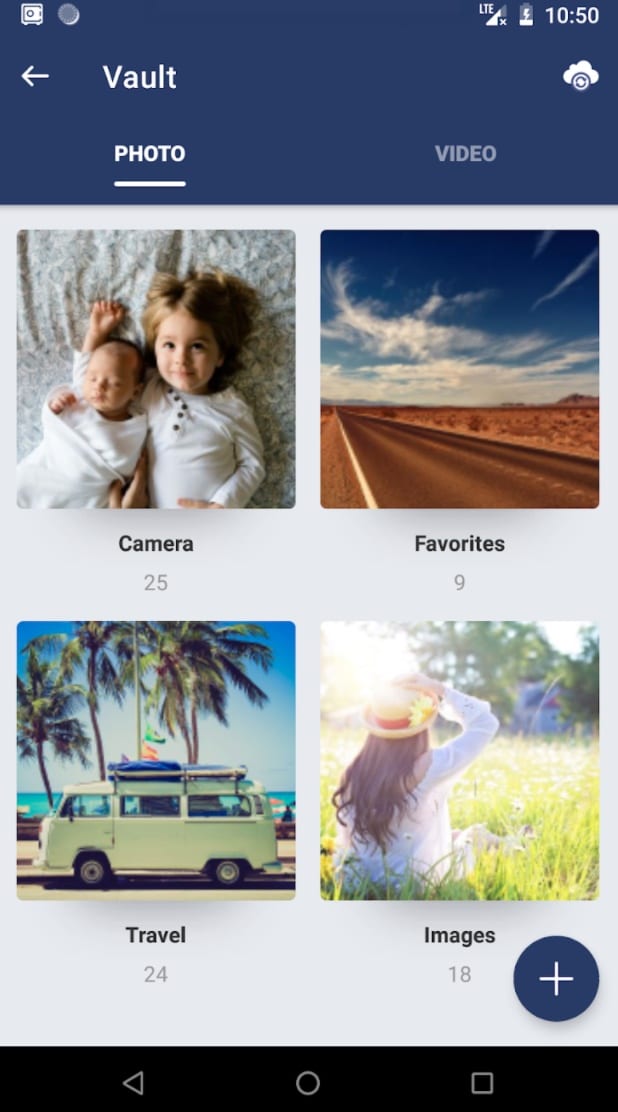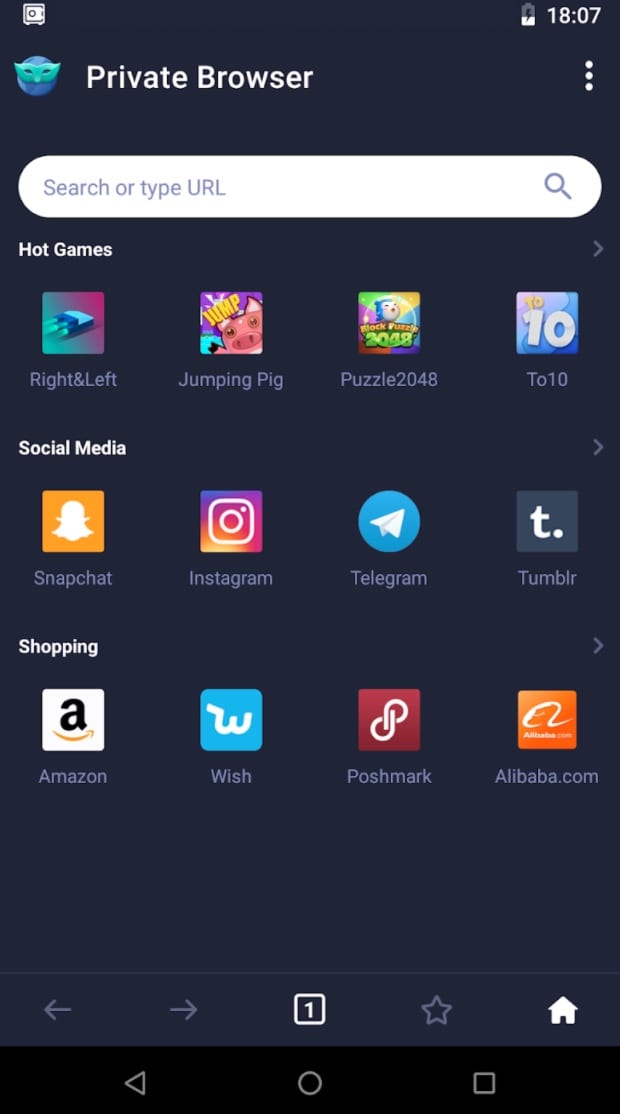 Downloads: 100000000 +
Customers rating:

(4.3 / 5)
Smart Lock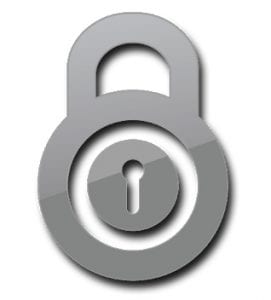 The modern Android device has become something more than just a smartphone or tablet. Once you take the device you can easily get access to the owner's personal information, which is sometimes more damaging than losing the device itself.
Smart Lock will allow you to protect personal data and block access to applications. Two types of protection are available: a password (four- or six-character) and a picture.
If a password has been forgotten, it can be restored by answering a secret question. In the settings, it's possible to hide the operation of the program from the Home Launcher.
When adding applications, the user can set the time period of protection. That is, setting protection period from 8:00 to 16:00, the application will be available only with a password or picture, and after 16:00 access will be free. You can customize the password entry screen.
Overall, the application is quite versatile and will provide a decent level of protection.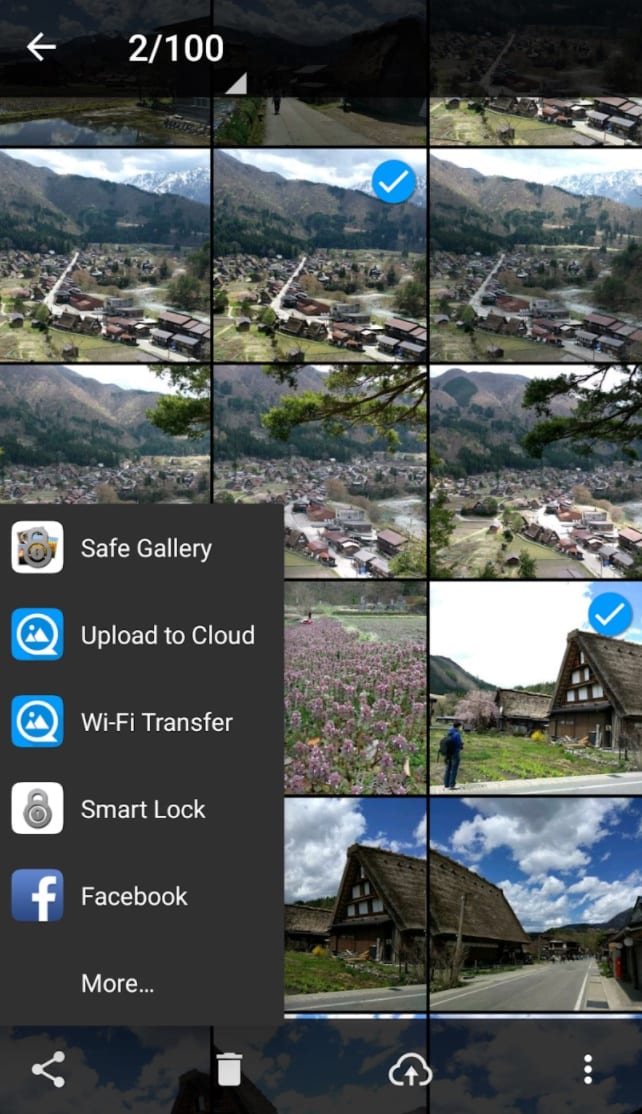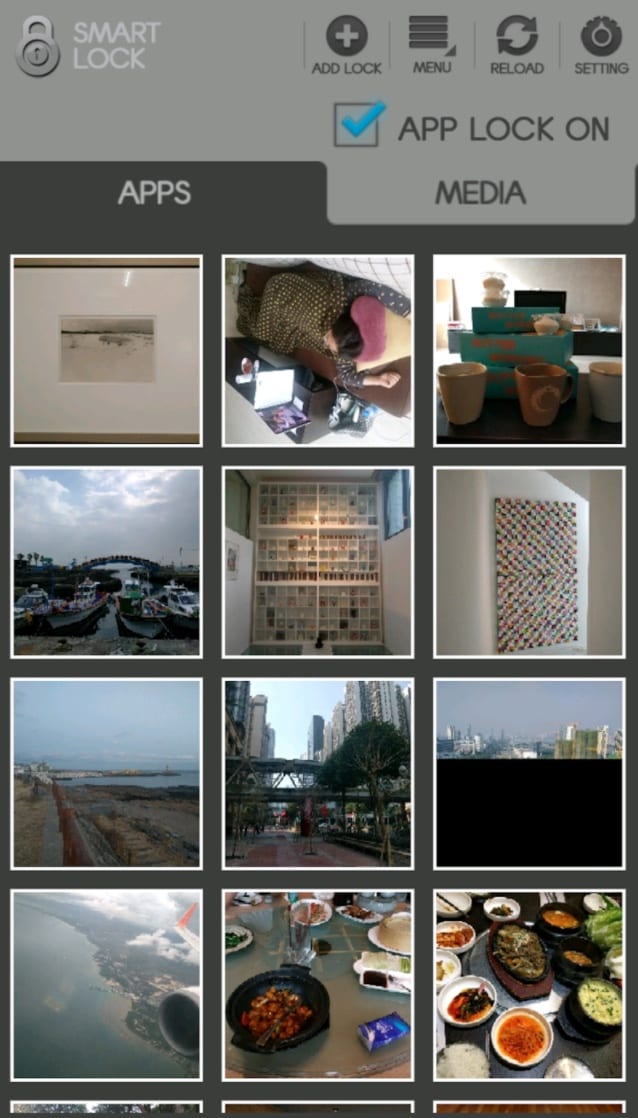 Downloads: 5000000 +
Customers rating:

(4.1 / 5)
You may also like: 12 Best call blocker apps for Android
Vaulty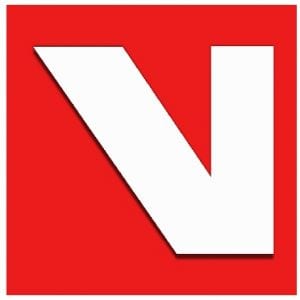 Hide Pictures &Videos – Vaulty will help you hide your personal photos from prying eyes. The application will allow you to block access to unwanted photos. You will no longer find them in the photo gallery until you want them to become visible.
The direct purpose of this utility is to protect the user's personal media files of the Android smartphone or tablet. The manager skillfully hides entire albums without visible changes to the gallery.
You can also put a PIN code on some photo and video folders for absolute security of confidential data from leakage or theft.
Advantages of hiding pictures & videos – Vaulty on Android:
The ability to keep photos and videos from snoopy eyes;
personal gallery;
backup;
lock with a text password;
photo and video filter;
slideshows;
sorting by title, date, size, or type.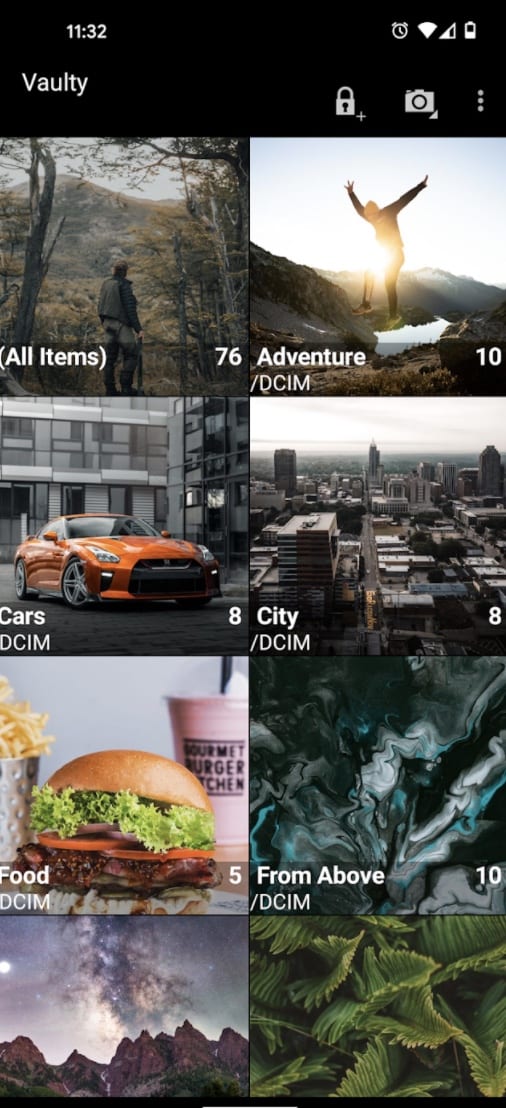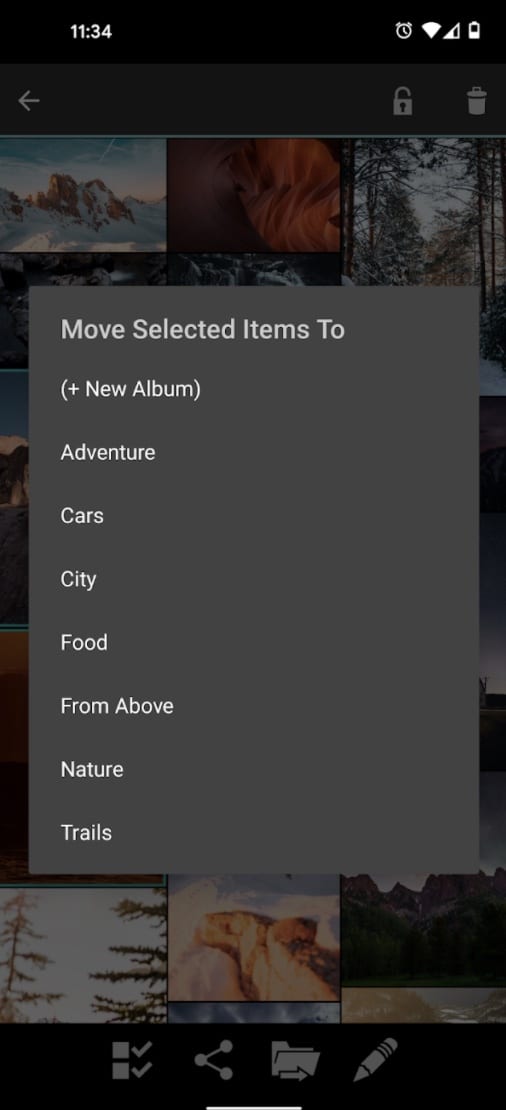 Downloads: 10000000 +
Customers rating:

(4.5 / 5)