Whatever one may say, four wheeler applications for Android now have become one of the most popular games among players from around the world. Why not? In his spare time, it's always interesting to sit behind the wheel, though virtual, and drive on cool tracks.
RC Monster Truck Simulator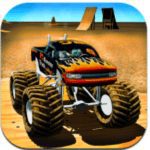 Are you used to driving conventional SUVs and passenger cars? Do you want to try to ride a radio-controlled car? Yes? Then download an amazing game RC Monster Truck, where you just need to drive such a car. The developers have created an exciting scheme in this application, where the player will face with different kinds of obstacles.
After you start the radio-controlled truck, you will immerse yourself in an exciting journey, where you need to overcome the hills, stones, and cope with the impassable highway with the help of springboards. Despite the fact that you will ride in the courtyard of the house, you will even be faced with a water barrier in the form of a pool. In order not to break your radio-controlled truck, try to carefully perform complex tricks and jumps.
In short, the game RC Monster Truck has its own, unique features. Firstly, it is a fast, small truck with realistic physics. Secondly, it is an open world where unusual obstacles, for example, a water in the basin, need to be overcome. In addition, the application is distinguished by a dynamic game process, a mass of bonuses and many complex routes. In short, RC Monster Truck is a cool simulator of truck management. Do missions, deftly avoid dangers and get bonuses!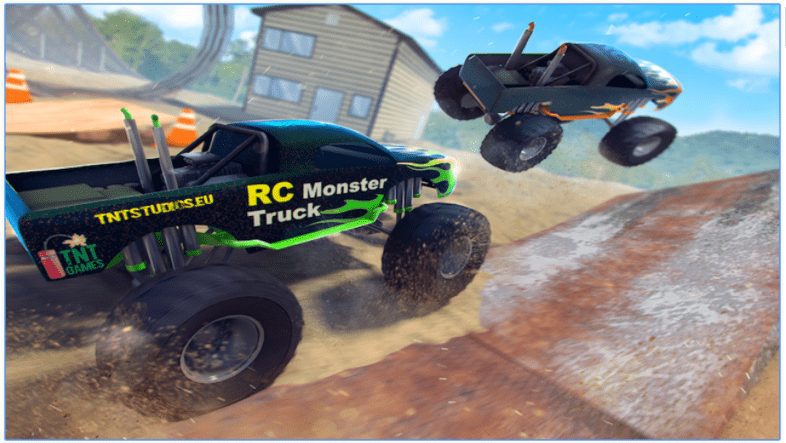 Downloads: 5000000 +
Customers rating:  (4.0 / 5)

You can also check: 11 Best survival games for Android
Extreme Car Stunts 3D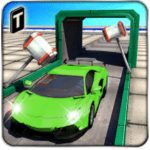 Do you have the strength and courage to take part in the deadly races that Extreme Car Stunts 3D offers? We suggest checking it and right now download the application on your mobile phone or tablet.
The gameplay. In the game you will find a huge number of exciting tricks and a rich selection of the most modern machines capable of real stunt tricks. You will need not only to drive at great speed, but also to knock down other drivers and obstacles that will meet on the way. Each successfully performed trick will bring you extra points. In addition, Extreme Car Stunts 3D has a lot of tasks, performing which you will receive resources and valuable prizes, allowing you to maximize the pumping of your car. In total, there will be 4 models of cars which you can use and pump.
The game Extreme Car Stunts 3D is distinguished by high-quality graphics and bright design, which is surely please the fans of racing. In addition, the application has simple management and intuitive interface, as the creators developed the game specifically for mobile devices based on Android.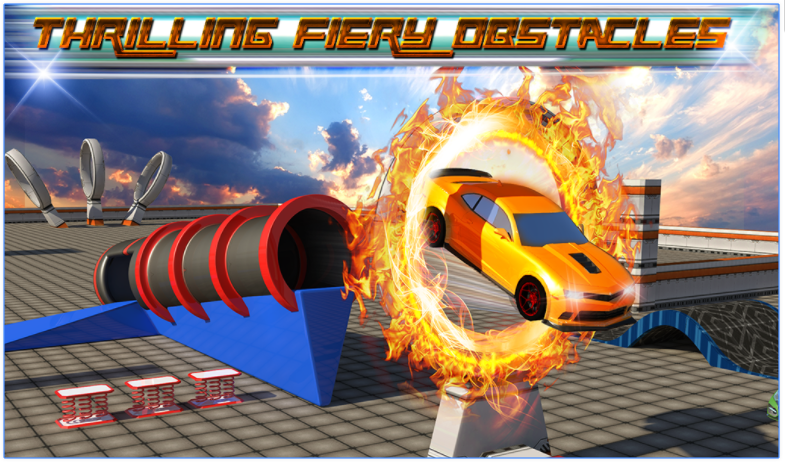 Downloads: 1000 +
Customers rating:  (4.1 / 5)

RC Car ???? Hill Racing Simulator
Most likely, you do not have such a game yet. The vehicle you have to drive is a radio-controlled electric buggy.
The game is very exciting, because you can decide which regime to choose yourself. It can be a free ride on a smooth asphalt road with all traffic rules and safety – you go and earn points. Or you can choose extreme driving with jumps, tricks, dangerous turns. This method is very dangerous, since a fragile buggy can fall apart, and you will have to start anew. Since the vehicle is electric, it is necessary to follow the indicator of the battery, to calculate the travel time and the distance to the recharging point. You can use earned points for road repairs.
The game RC Car Hill Racing Simulator is an entertaining timekiller. Play it in the company of friends, compare the results and find out who is the best driver.
Downloads: 10000000 +
Customers rating:  (4.0 / 5)

Mini Racing Adventures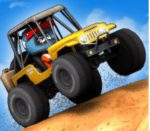 In the game Mini Racing Adventures, you can once again make sure that the size of the vehicle is not important, it all depends on the power of the engine. If under the hood there is a cool engine, then you can overcome any distance. In this fascinating application, you can feel like a great rider who easily overcomes dangerous routes. And you will have a large selection of vehicles. Want to ride an SUV? No problem! Or maybe you like a motorcycle? Excellent! Sit on it. There is also a variant of trucks, buggies, etc. It all depends on your desires.
Rules and gameplay. In the game Mini Racing Adventures, you need to take part in different races. And you will enjoy a variety of trails, in the form of green plains, snowy roads and other colorful fields for racing. Obstacles will be practically on every meter on your way. These are big stones, potholes, hills, etc. In addition, the transport needs to perform various tricks, jump on the trampolines. To increase the technical characteristics of your iron friend, you need to get points. Also, thanks to the bonuses you can buy a new vehicle.
Mini Racing Adventures game features excellent graphics, the ability to compete with other online players, a dynamic game process, a rich selection of cars with cool upgraded details and five-game fields with an interesting design. Good luck to you!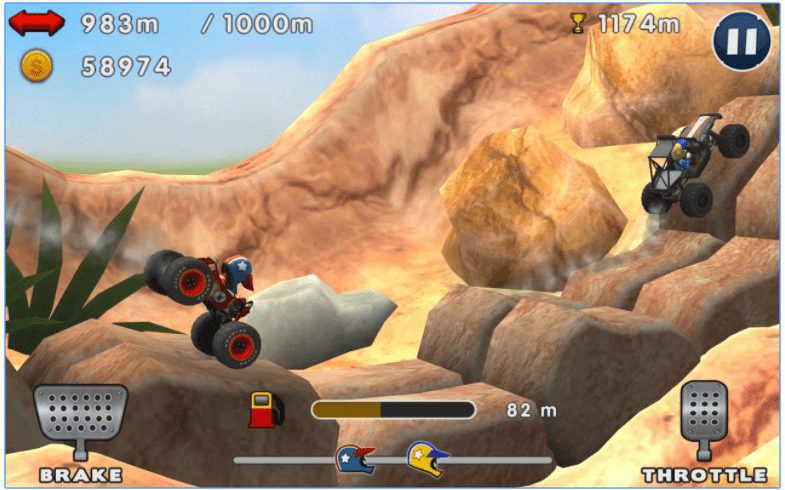 Downloads: 10000000 +
Customers rating:  (4.3 / 5)

Extreme SUV Driving Simulator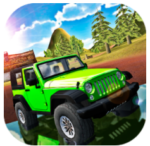 The Extreme SUV Driving Simulator was created for all zealous fans of extreme driving.. To date, it can be considered one of the best car simulators. In the game, you need to overcome complex obstacles and manage powerful all-terrain vehicles of different models, as well as in most games of this genre.
You are waiting for cross-country vehicles with the 4×4 wheel formula, thanks to which you can overcome the sandy slopes and hills. Also, you will appreciate the high realism of the events and good physics. These advantages were obtained due to the modern engine.
In short, we highlight several features of the game. Firstly, this is a qualitative realistic graphics and physics. Secondly, a huge selection of tracks and competitions. In addition, cars can be pumped. Well and most importantly, it's a realistic and dynamic gameplay that brings a lot of fun. Download the Extreme SUV Driving Simulator application and get involved in exciting races!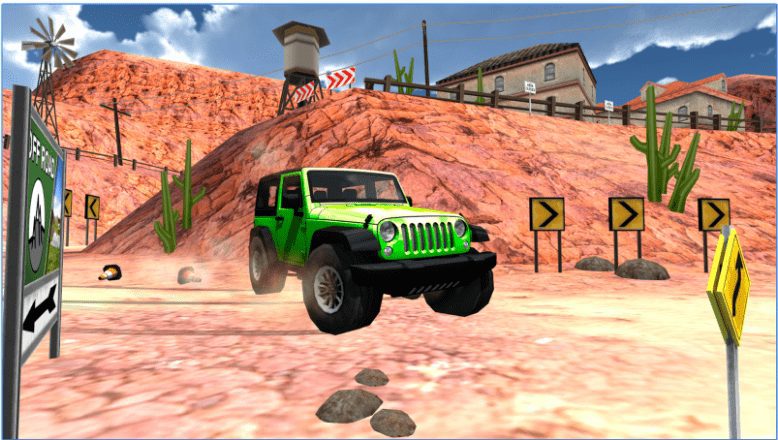 Downloads: 10000000 +
Customers rating:  (4.2 / 5)

Mountain Climb 4×4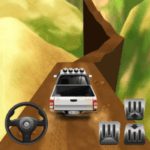 Hill Climb Race 3D 4×4 is a simulator of SUVs that were found in very unusual conditions, namely, in the likeness of roller coasters that do not have fences. The game perfectly implemented the 4×4 system, game physics, and gravity, whфе make the gameplay very realistic. And thanks to the detailed tuning of the car, you will be able to choose all the details depending on your preferences and features of obstacles that you will find on your way.
The main features of Mountain Climb game:
HD-textures of the surrounding world and cars.
Realistic physics and mechanics of the game.
Convenient car management system.
Ability to change the engine and other parts and this will affect all the characteristics of the vehicle.
The game has a well-developed control system and the ability to use the gearbox to influence the speed of movement and overcome all obstacles more effectively. Thanks to a wide selection of settings and details of the car, you can easily adjust the gameplay for you. The game itself, despite the simple, seemingly, gameplay, is really fascinating and will grab your attention for an hour.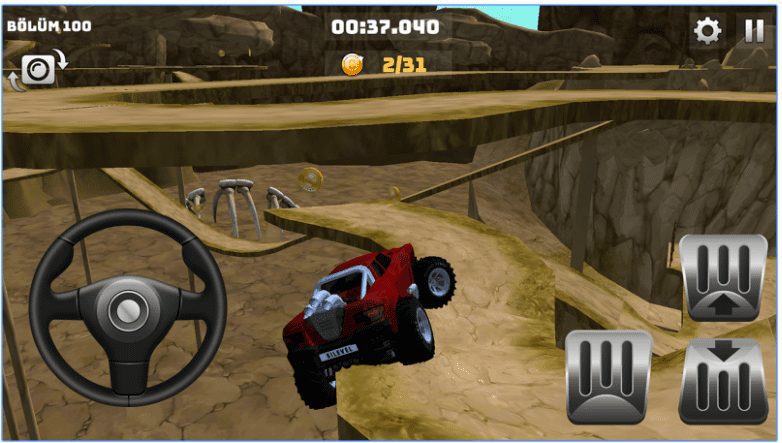 Downloads: 50000000 +
Customers rating:  (4.0 / 5)

Demolition Derby: Crash Racing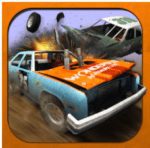 It's time to get ready for madness and furious races! How long will you stay in the arena full of enemies who want to destroy your car? Test your strength and enjoy the destruction of other cars! The creators of the game managed to create an app which successfully combines real madness and prudent actions to destroy enemies!
Some of the features of the game:
In the menu, you will find many different functions and modes, among which: race, arena, and others.
All machines without exception are amenable to destruction and deformation. And this is not only the appearance of the car but also its details, which affect the ride characteristics: engine, suspension, wheels.
You can increase the capabilities of your cars, earning bonuses or buying improvements.
An excellent level of graphics and colorful visual effects.
You can change the control system depending on your preferences and style of driving.
Action – this is the one word that you can characterize the whole game! And if you decide to download the Demolition Derby, then be ready for the incredible races and the destruction of all your enemies! Racing on Android has not yet looked so real!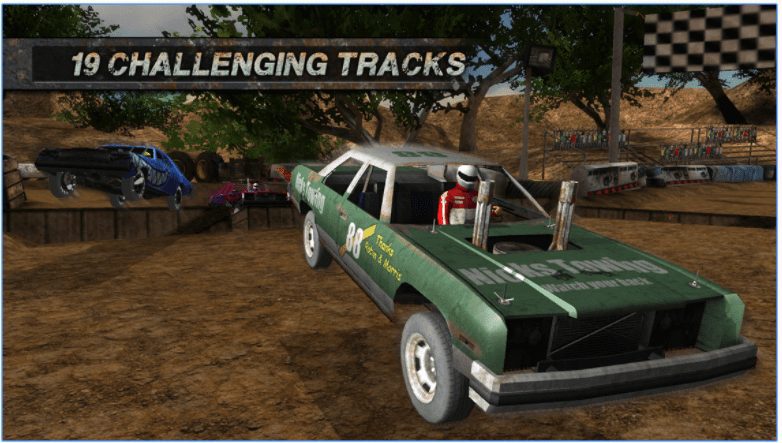 Downloads: 10000000 +
Customers rating:  (4.2 / 5)

Mad Truck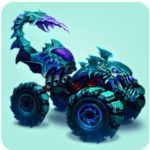 If you are a fan of real action in racing, and racing without destruction is not a race in your opinion, then the Mad Truck is exactly what you need to try. With this game, you can forget about ordinary cars, because now you have real jeeps, monsters with huge wheels, and with a whole arsenal on board! You will never forget this crazy race on the most monstrous machines of the planet!
The mad race on trucks is an incredibly exciting 2D race with elaborate physics and mechanics that will help you, or, will play a cruel joke, in a confrontation with your opponents!
You have to compete with the real madmen, who are ready for anything to win this tournament, even if they have to ride their huge wheels on you! And in order to win this not an easy test, you have to perform extreme tricks and try to destroy all your opponents that will be on your way! You have a variety of weapons to choose from. In addition to the choice of weapons, there is also the possibility of improving the various modules of the machine, like the engine or wheels, which will help you to reach the finish faster and safer! Become the coolest truck driver!
The main features of the game:
Compete with other experienced drivers, and take part in races on different ends of the planet!
During the race, collect coins that can be used for in-game purchases.
Find weapons and take all your opponents out of the game!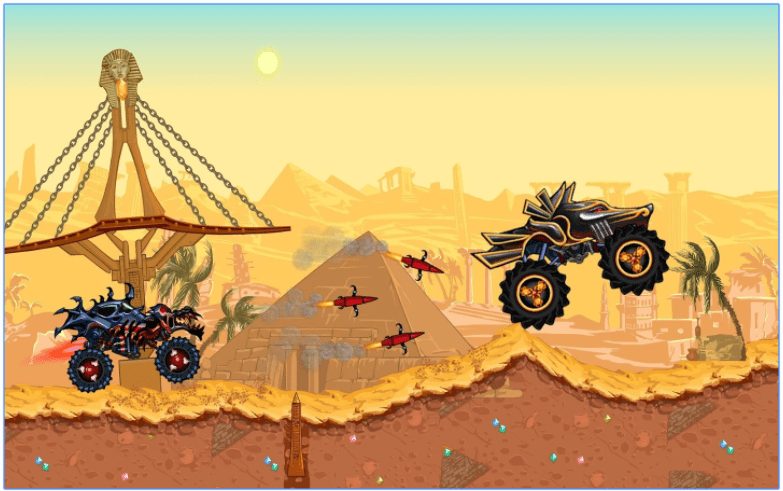 Downloads: 10000000 +
Customers rating:  (4.3 / 5)

Race Day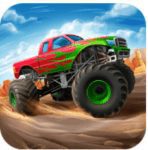 The Race Day application differs from many competitors with convenient management and the most complicated tracks. Therefore, to reach the finish line, you need to make a lot of effort. And the time of arrival is not limited, but still, you need to go quickly.
In theory, everything should be simple. But the player will have to do different tricks. Of course, the graphics of the game and its gameplay is not very impressive, but the gameplay is better than anywhere else. The only downside is getting energy or gasoline for waiting or donating.
The game Race Day has two game modes. You can go through the tracks alone or compete with real players on the net. Also, the game pleases with a dynamic gameplay and a great choice of cars. In the game Race Day, there are 12 locations, and there is a lot of cool bonuses. In addition, you will have the opportunity to record your exploits. In a word, a fascinating app! So download Race Day on your Android and strive to be the first in the results table!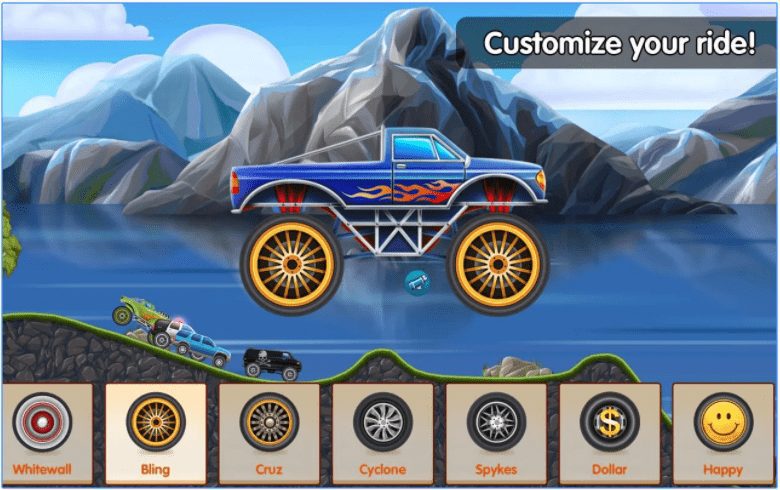 Downloads: 5000000 +
Customers rating:  (4.1 / 5)

Angry Truck Canyon Hill Race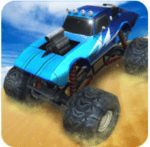 Angry Truck Canyon Hill Race is another racing game where you have to manage an off-road car, designed for the Android operating system. Running the game, the user immediately offered to participate in the race. This is not a training mode, but the first level. It features low complexity and simple gameplay. During its passage, you will get acquainted with the management and mechanics. The main purpose of the application is no different from other racing games. When entering the race, you need to travel from one specified point to another. You need to do this at the specified time.
Gradually, the complexity increases and the amount of time decreases. It is worth noting that the developers have not added clearly defined tracks, so the user himself will have to find the way.So, you can get lost. Try to arrive at the finish line as quickly as possible in order to earn three stars.
For each race, a certain amount of money is given. They are needed to modernize the car. Thus, you can significantly improve the characteristics of the SUV. These indicators strongly influence the further result. Having saved a certain amount, you can buy a new car. All levels open alternately.
The game Angry Truck Canyon Hill Race has a classic control, consisting of four touch buttons. The mechanics are pretty nice, you do not have to spend a lot of time to get used to it.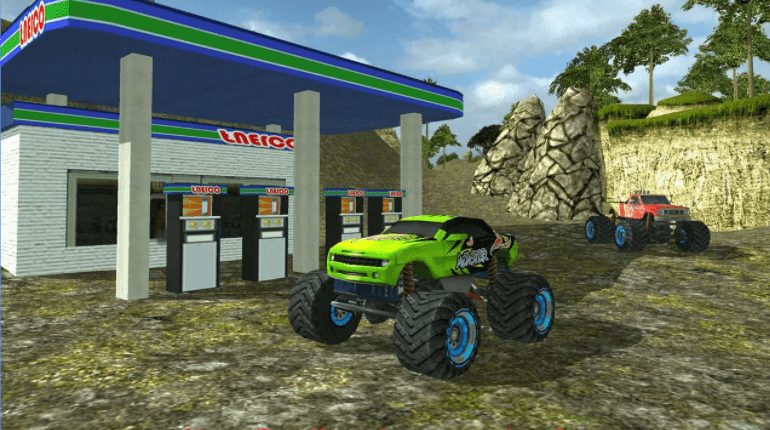 Downloads: 10000 +
Customers rating:  (4.2 / 5)

Hot Wheels: Race Off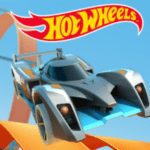 Control and rules. Springboards and slopes, dead loops and jumps at prohibitive speed, a garage filled with fireballs for all tastes, and a bunch of improvements, details, and settings – arcade Hot Wheels: Race Off has a maximum of classic racing ideas and offers a dangerous confrontation. The main task is to pass inventive obstacles, earn money and win all possible medals in single-user and network modes. The main difficulty is to get around even more motivated opponents …
Modes and difficulty. In the Hot Wheels: Race Off for Android, almost all races are held in a single arena, represented by an orange road stretching to the horizon: the track is high in the air, from which it is easy to watch the cities below. The difficulty varies depending on the chosen level.
Rating and improvements. Firstly, you will have to keep track of the constantly running out of fuel. The second problem is a rather serious damage system: landing on wheels from a huge height, maybe safe, but if you touch the ground with the body, an explosion occurs! So, be careful!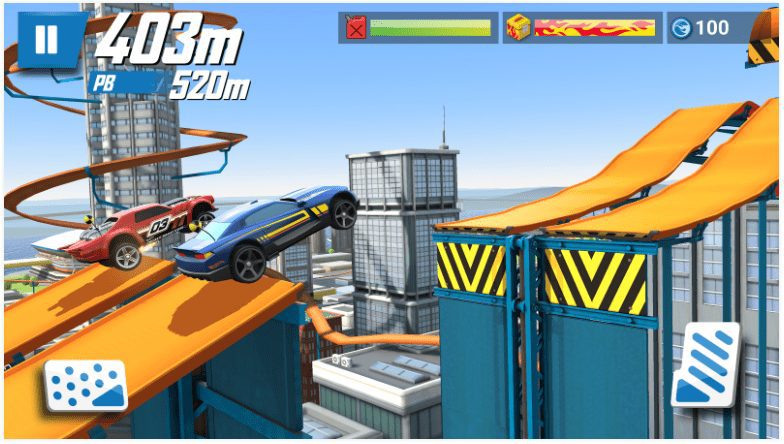 Downloads: 50000000 +
Customers rating:  (4.5 / 5)

Offroad Hill Racing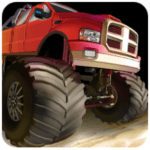 The SUV is the best way to overcome any obstacles. You will be behind its wheel. An amazing world, created specifically to test yourself in strength will be opened to you.
This game opens endless possibilities of the car. It can do everything: jump over hills, cross boundless deserts and snow-covered spaces, do somersaults, fly into the air.  Gain experience, collect bonuses – you need them for pumping cars. Meet the new models, modify the existing ones, and then no obstacle will be insurmountable. The more obstacles are behind, the more difficult challenges you will overcome.
To participate in Offroad Hill Racing it is necessary to show the best fighting qualities and not be afraid of rivals.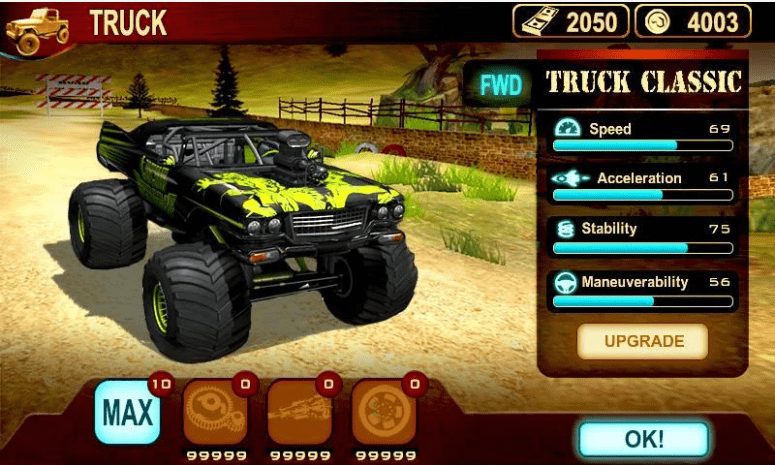 Downloads: 5000000 +
Customers rating:  (4.2 / 5)

AEN Dirt Climb Freestyle Trail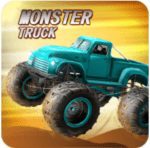 If you like racing and do not want to limit yourself to something primitive, then the application AEN Hill Climb Arena Racer will be to your liking. The player will only need to sit behind the wheel of the selected giant monster-like jeep and begin the race with obstacles.
Climb to the highest and steep hills, there will be many of them. Pass various missions, each of which will open for you the opportunity to test the speed and maneuverability of the next all-terrain vehicle. It's boring to ride one car all the time and 100% you will soon want new impressions. And if you like to take part in complex competitions, then the creators of the game AEN Hill Climb Arena Racer provided this opportunity. At your service, there is a series of trails, where tournaments and championships are held. And of course, your task will be to defend the right to be called the best pilot in this class. Do you want to be the first?
The game has got a high-quality graphics, good detail, and the brightness of the colors pleases the eye and gives a sense of the reality of events.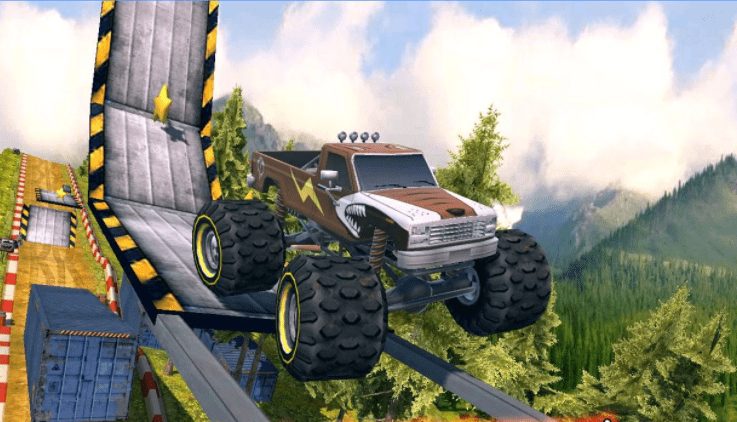 Downloads: 100000 +
Customers rating:  (4.1 / 5)

Door Slammers 2 Drag Racing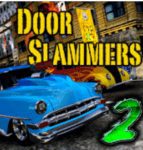 Door Slammers 2 Drag Racing is the second part of the excellent racing arcade on Android, in which users will participate in the night drag racing.
Gameplay. Running the application Door Slammers 2 Drag Racing for the first time, the user will have to undergo extensive training, where he will get acquainted with the controls and interface elements. Then you'll choose a name and buy one of the available cars. The remaining funds will be invested in its modification and proceed to the game process, consisting of the sequential passage of the races.
Having appeared on the location, which is a straight road, you must overtake your opponent. The opponent is selected depending on the technical characteristics of your iron horse. Races are fast but dynamic. Depending on the place in the rating, the player receives cash. They are needed to improve the car's parameters. By the way, in this project, the system of car improvements is worked out in great detail, and not superficially as in many racing applications.
As for the graphics side, the game will please with an incredibly beautiful visual design. Races take place on empty freeways at night, cars are well detailed and the general background is perfectly worked out. The gameplay is backed up by music accompaniment. Management is standard and comfortable. In the end, we have an excellent racing arcade, which will appeal to every car enthusiast.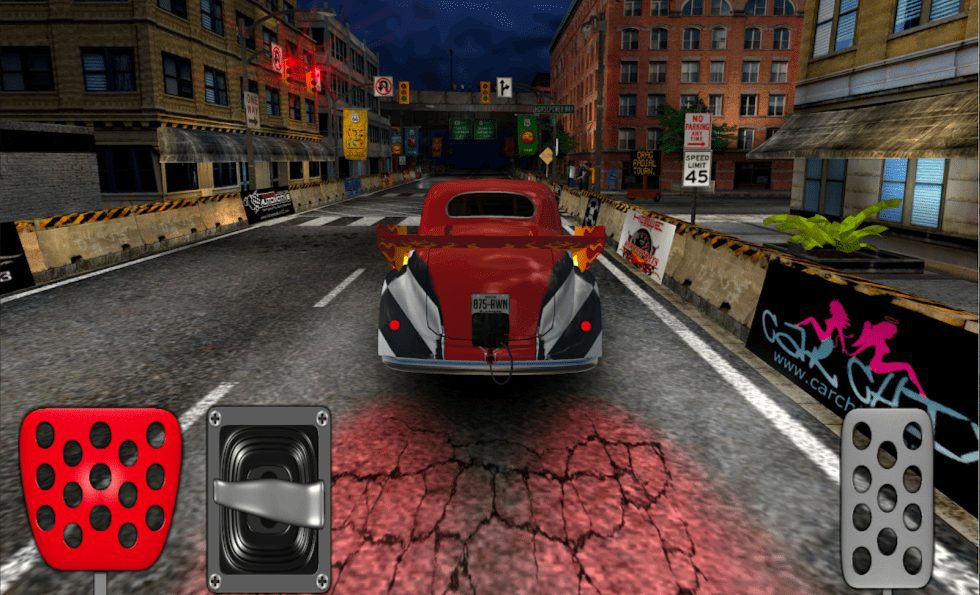 Downloads: 1000000 +
Customers rating:  (4.2 / 5)

Endless ATV Quad Racing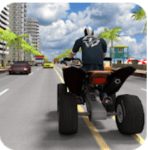 Endless ATV Quad Bikes is a new project of RawStudio developed for the Android operating system. To date, there are many racing simulators in which the user drives sports cars or motorcycles. The developers decided to slightly change the concept of this genre. This time you will be able to ride a quad.
The basic principle of the game, in comparison with analogs, has not changed. It is necessary to finish first. To do this, you have to go around various obstacles that are chaotically located along the route. Also, other participants in the race will interfere. They can jostle and stop moving forward. The application contains a huge selection of locations, but most of them are sandy trails with a hard-to-pass ground. After the end of the race, the user is rewarded with money. So, you can buy new quads or make tuning of existing equipment on them.
The simulator Endless ATV Quad Bikes has a standard set of settings and a classic visual design menu. Control is carried out with the help of touch buttons and a visual joystick. The gameplay is filled with action and adrenaline. The musical accompaniment adds hardcore. Download the free racing simulator Endless ATV Quad Bikes for OC Android, win races, buy new equipment.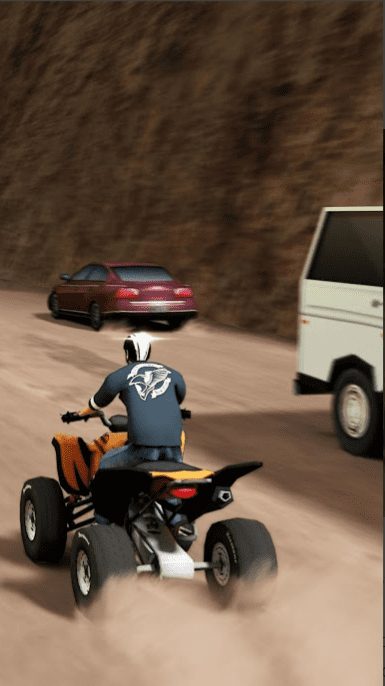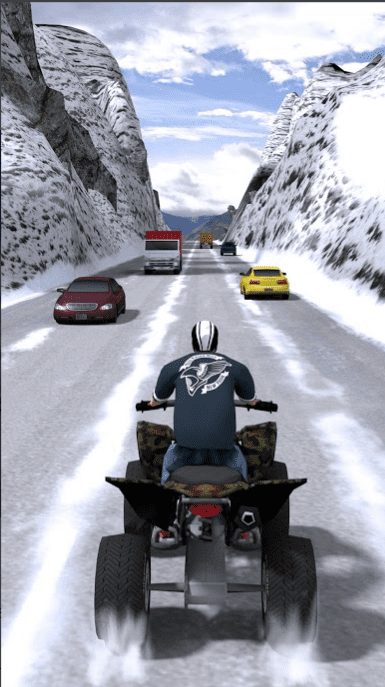 Downloads: 1000000 +
Customers rating:  (4.1 / 5)

ATV Quad Bike Racing Mania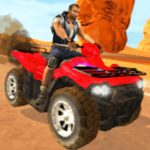 Training and goals. Burnt and drained deserts, green forests and mountain valleys, streets of abandoned cities – adrenaline arcade ATV Quad Bike Racing Mania quickly changes scenery and landscapes, has more and more unexpected obstacles and unique springboards.
Rules and levels. It is quite difficult to drive a vehicle. And it's not about the management or the number of buttons, but in an incomprehensible physics – even on the asphalt the cars easily fly into the ditch or go crazy in uncontrolled drift. A lot of sand, grass or dirt – even the truck starts to panic there.
Downloads: 10000 +
Customers rating:  (4.1 / 5)

Grand Truck Stunts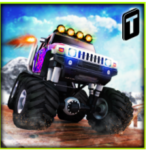 The game Grand Truck Stunts will immerse you in a fascinating and dangerous world of racing and confrontation. Fasten your seat belt – and start an adventure.
The game immerses you in the virtual world of boundless scenic landscapes and exciting adventures. Here you have to manage a powerful truck and show all your boldness and driver skills to defeat other drivers. The game Grand Truck Stunts is distinguished by a huge selection of unusual trucks with fantastic capabilities. In addition, the application has many tasks and exciting levels, for the passage of which you will receive bonus points and valuable gifts. In the future, they will help you to maximally pump your truck to become the best driver of the virtual world of Grand Truck Stunts.
The application is characterized by high-quality graphics, realistic design and physics, and simplicity of management. Intuitive interface will please even the most demanding users. Grand Truck Stunts is absolutely free to download. But to get full access to all levels and subjects you will need additional paid content.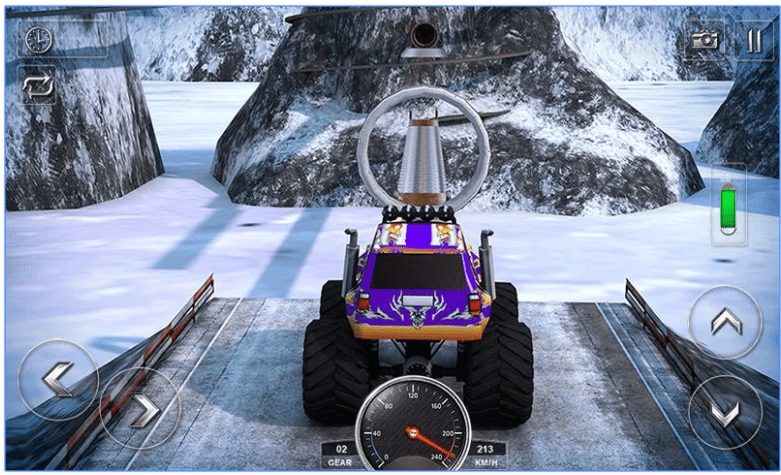 Downloads: 100 +
Customers rating:  (4.3 / 5)
Monster Truck Winter Racing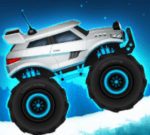 In summer it is not difficult to ride on the asphalt, but on the snowy road sometimes you can not reach the destination. But powerful trucks in the Monster Truck Winter Racing application will cope with it, as they also participate in the race for survival. Therefore, in this game, you can test your driving skills on a snow-covered road. In principle, the application is suitable for both children and adults.
In addition to the fact that trucks will ride through the snow, they need to perform tricks for which bonuses are given. The management of the game is quite simple so that even a small child will understand it. Such a race surely please children because it has a lot of exciting and fun moments. This application has an excellent graphics. Also, the game Monster Truck Winter Racing has a stylish design and a lot of cool levels. One day will not be enough to pass them all!
Therefore, if you have long wanted difficulties on snow-covered roads, if you can not wait to drive on monster tracks, download the Monster Truck Winter Racing application absolutely free of charge and start the race!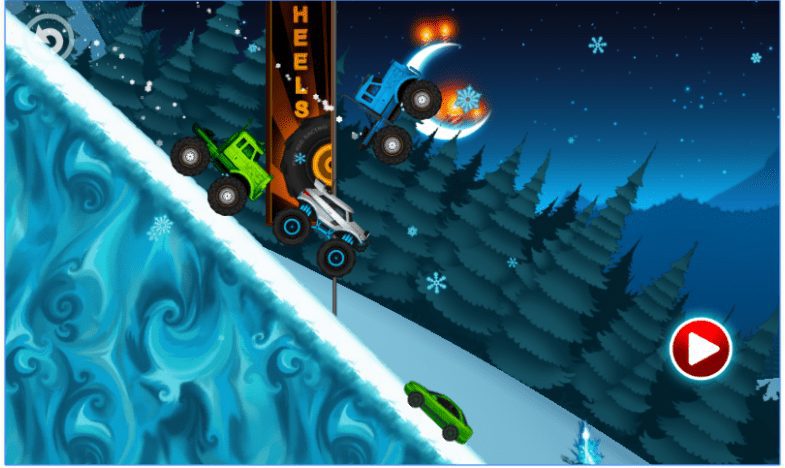 Downloads: 100 +
Customers rating:  (4.1 / 5)