Survival can be very different – but invariably fascinating, and you will be sure of this by carefully studying our selection. We have compiled in it the best games about survival on Android – the most interesting of those that can be found on Google Play.
They will offer you to survive in the most unexpected places – from islands and jungles to space expanses. Graphics and visual parameters of these games can be diametrically opposed in style and manner of drawing, the stories range from military operations to the apocalypse but they are united by one thing – gamers have to fight for their lives in all possible ways, and it will be interesting, believe us.
Another World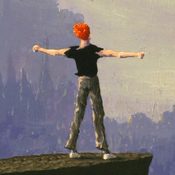 There are games in which you can play ten, and even twenty years after their release. One such project is the game Another World. This platformer appeared in the distant 1991 (we think, many visitors of this site are even younger than this game) and immediately made a splash. At that time, this game had simply great graphics but it was not the main advantage of the game. Not at all, the main merit belongs precisely to the plot component and the incredible atmosphere of the game.
The developer Eric Shayy, having quite scant means (the color palette of the game – 16 colors), managed to create an impressive game world, which sank into the soul literally from the first minutes of the campaign.
The protagonist of the game has long been working on the creation of its particle accelerator – the cyclotron. One day there was a thunderstorm. By a strange coincidence, the storm falls precisely in our scientist's accelerator, and at the same instant, Leicester Chaikin is on a completely different planet. He has nothing to help him in the changed conditions – thank God, at least the climate of these lands allows him to be here in light clothing and even breathe oxygen. But this is just a simple prologue.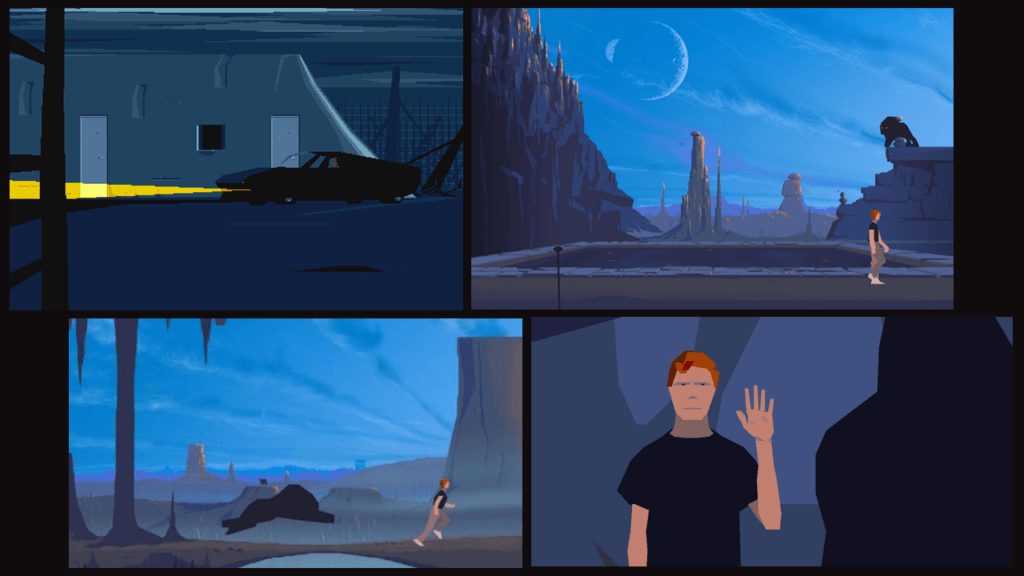 Next, the plot of the game will start to spin at such a speed that you begin to really closely monitor everything that is happening. Not every modern game has such an interesting story (and if you remember that it was created by the works of one person …). Together with Leicester Chaikin, you find yourself in an alien prison, fight with creepy humanoids and even find yourself a friend in the person of a representative of one of the extraterrestrial races.
Decoupling of Another World for Android will surprise you no less and leave behind a strange imprint, as it happens after watching a long and very atmospheric film or after reading a thick book. During the game, the characters of Another World will like you so much that you do not want to part with them.
Another World is optimized for Android tablets and smartphones just perfect. The game works as smoothly as possible, and the characteristic pixelization of the image here is removed to please the appearance. But if you are an old school gamer and want to play in a real retro, then you can always return the old graphics settings with lovely hearts and pixels.
Features:
Switch from normal graphics to HD graphics in one click!
New Touch Control (specially designed or classic D-pad).
3 difficulty modes: Normal, Hard, Hardcore.
Stunning sound effects!
More than 10 achievements!
Compatible with Zeemote Bluetooth joystick connection.
Xperia PLAY is optimized.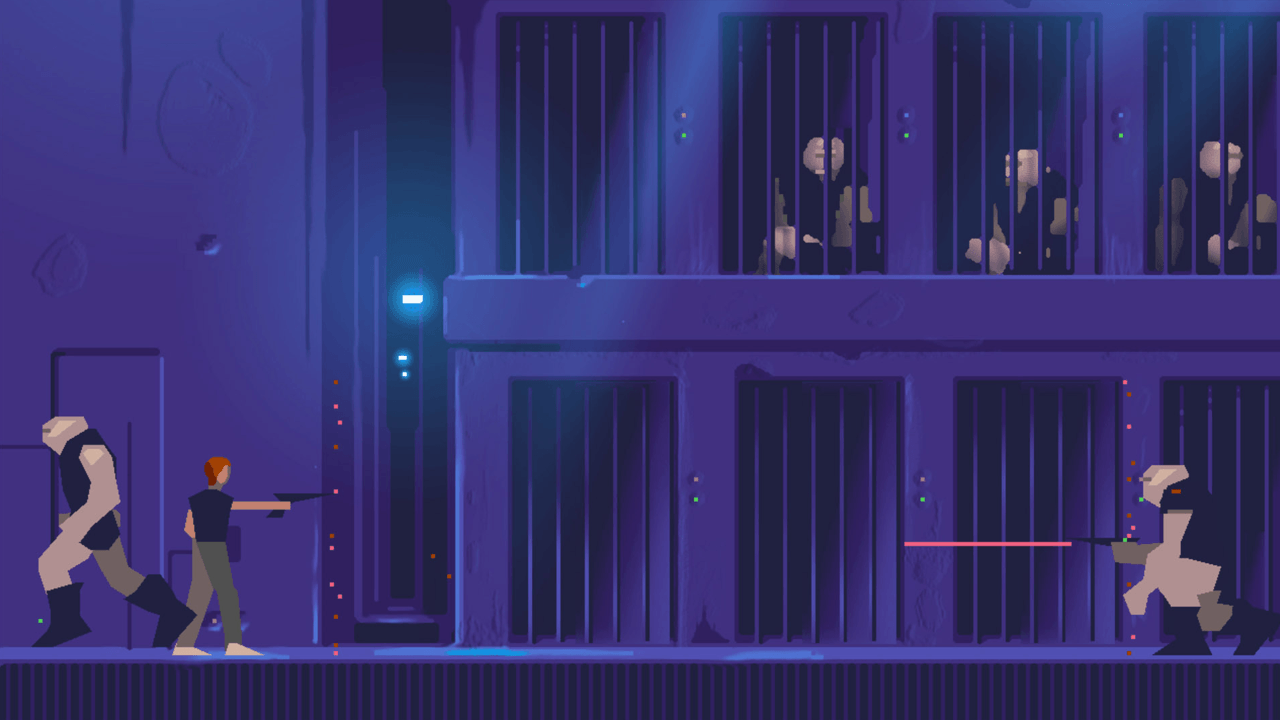 Downloads: +100000
Costumers rating: (4.3 / 5)
Crashlands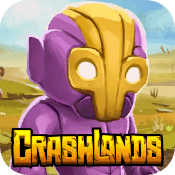 The game is a multi-faceted RPG, in which your main task will be to survive. At one time it was considered the standard of the genre.
The main character of the game is a guy named Flux. He performs the work of an intergalactic trucker. The hero was on the next voyage when his ship crashed. It turned out that the cause of the fall was a huge intergalactic monster, who used his intergalactic settings for fun. As a result, futuristic transport was not suitable. Meanwhile, the hero was among the vast open world, available for research.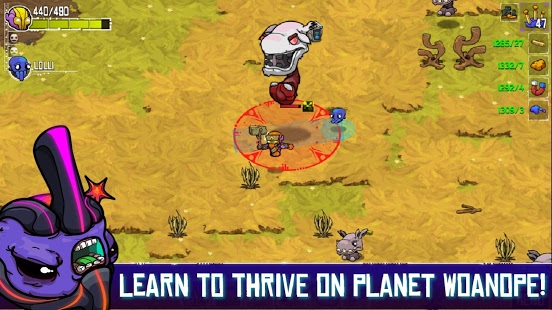 Features of the gameplay
What should you do when you are on an unfamiliar planet? First, you need to look around and assess the situation. In this world, there are more developed races possessing perfect technologies. It is worthwhile to borrow them, and also significantly improve their combat potential. In order to succeed, you need to master the craftsmanship of crafting. At your service – about five hundred different recipes. Do not worry that the items do not fit in your inventory because it is infinite.
The game is not limited to a stand-alone game – there is a decent story, in the course of which Flux tries to make friends with the aborigines, in order to get rid of the planet with their help.
Most quests are reduced to the standard requests to make something, kill a few monsters or carry a parcel but it's still interesting to play – mainly due to excellent dialogues and well-designed characters. But in order to evaluate the plot, prepare to read a lot – dialogues in the game are given in the text, without voice acting.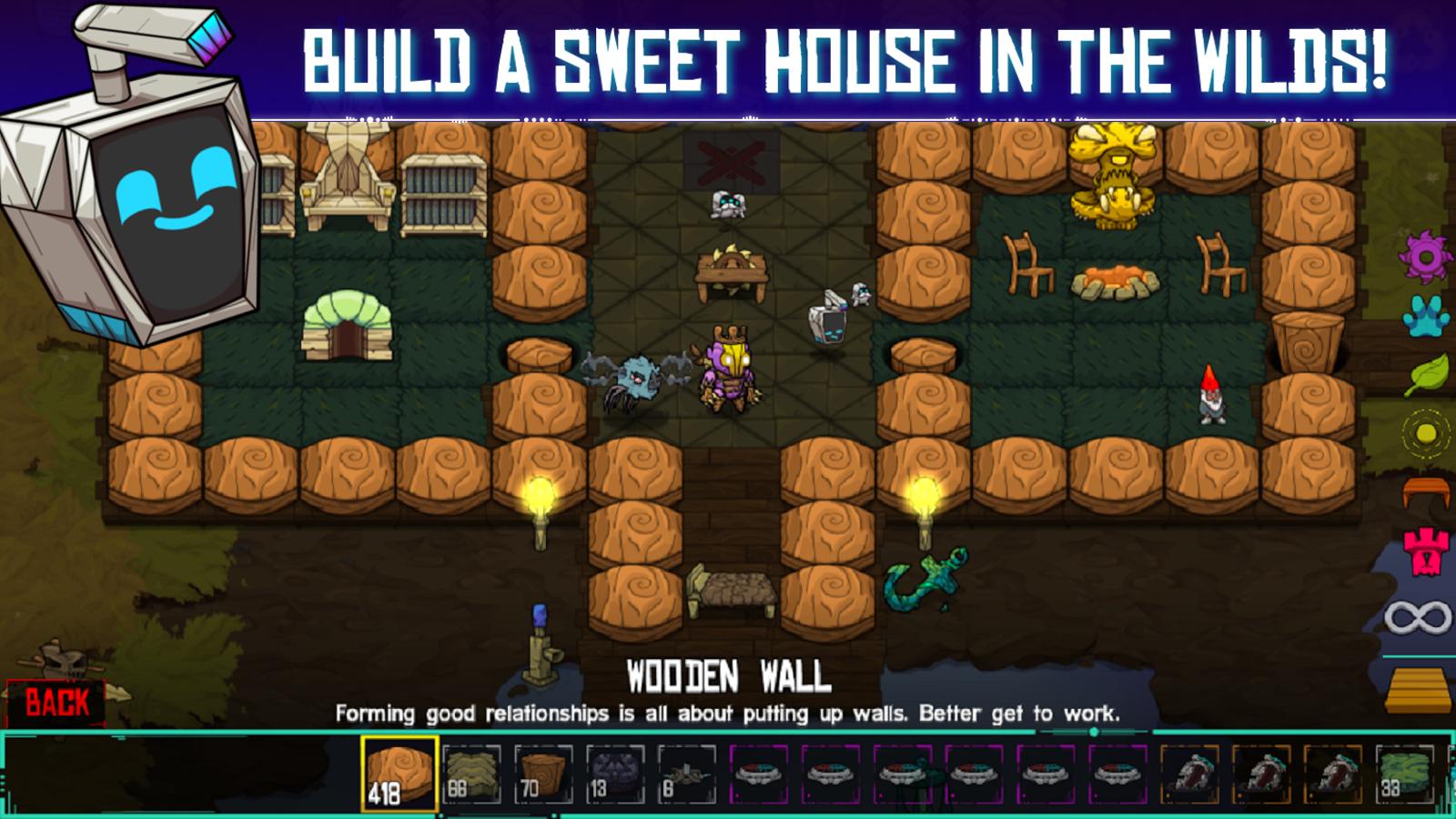 The fighting is well done. Each enemy acts according to his own scheme, which can be predicted if one observes the zones of his attack appearing on the screen.
Tactics at the same time are very different – someone can be killed near, for someone, it is better to throw bombs, and from someone you just have to run around in circles on the map, waiting for it to be killed by your pet. But the main thing – in Crashlands you can kill enemies, much stronger than the hero. For this, you need only attentiveness, skill, and steel nerves – you die in such battles usually after one mistake.
Crashlands is perfect for those who like to do something with their own hands – even virtual ones. In it, you can search for hours of drawings of new items, collect resources for their creation, and then admire what happened as a result. And when the hero acquires an epic armor and a rare pet, and his base becomes like a luxurious palace, the idea of escaping from the planet begins to seem even strange.
The main advantages
Entertaining gameplay.
Charming graphics.
A great game world, accessible for research.
A huge base with recipes for crafting.
Inventory with infinite slots.
Easy and intuitive operation.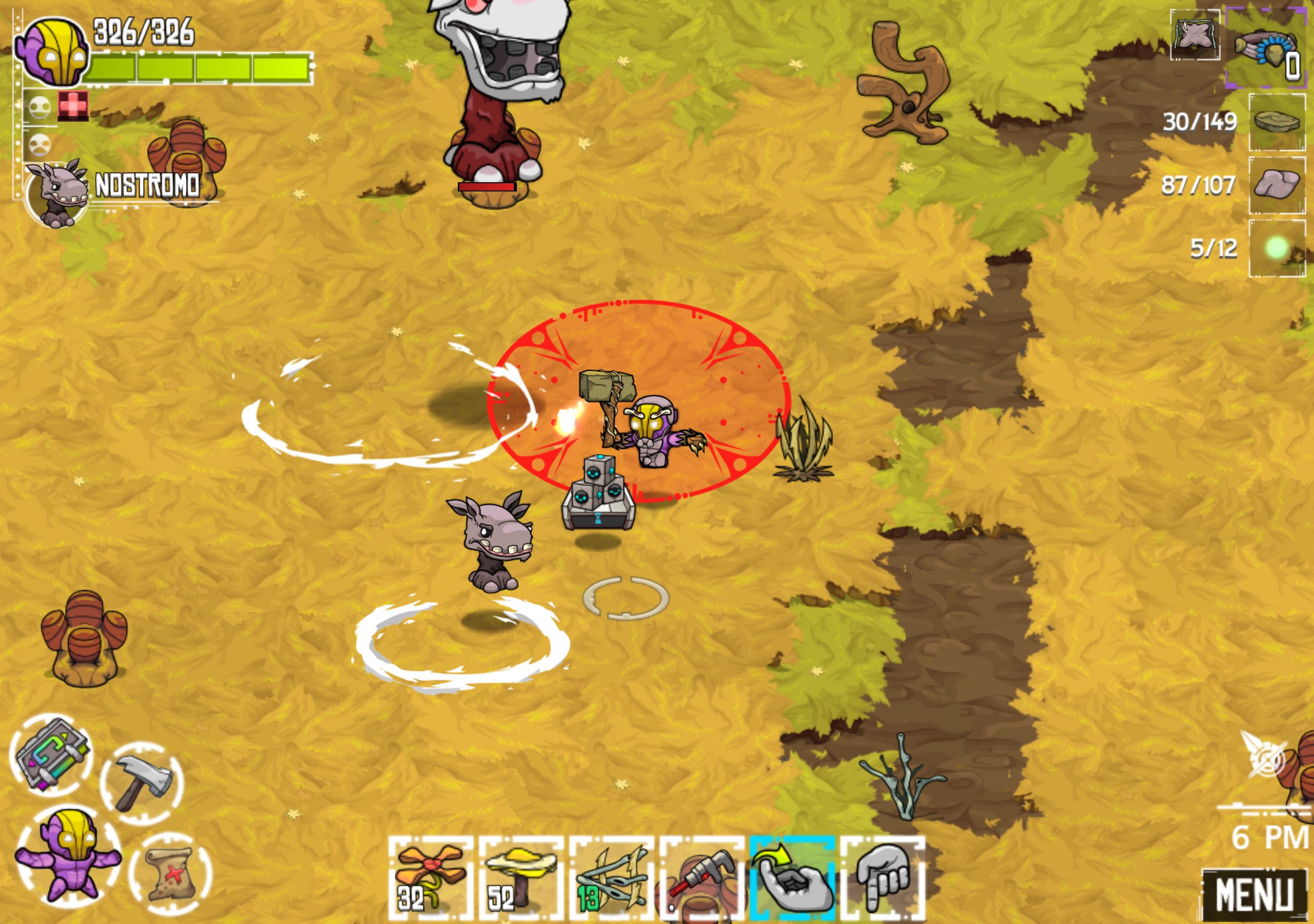 Downloads: +100000
Costumers rating: (4.8 / 5)
Don't Starve: Pocket Edition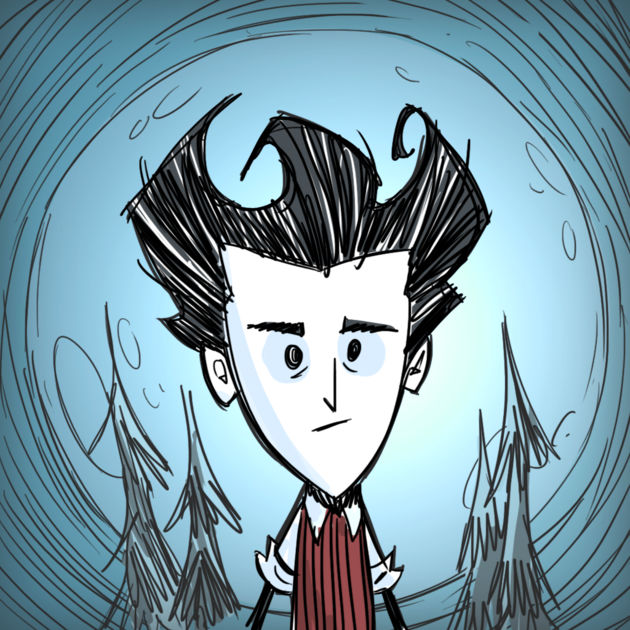 Do not Starve: Pocket Edition – an excellent survival simulator, executed in a gloomy graphics style. Even despite the output of the continuation, the original is very popular.
This game is sure to please those who like mystical adventures. This time, one guy was very unlucky … Do not Starve is notable for its unique storyline and incredibly beautiful stylized graphics. It is developed on the basis of the PC version of the same name, released by Klei Entertainment.
The plot and action in the game
The plot of this Android game will be adopted from the famous desktop version, which is very popular among gamers around the world. Its main character is a young man named Wilson. Through the efforts of clever demons, the poor fellow found himself in mysterious and very dangerous lands. Wilson has to overcome a huge number of obstacles in order to survive.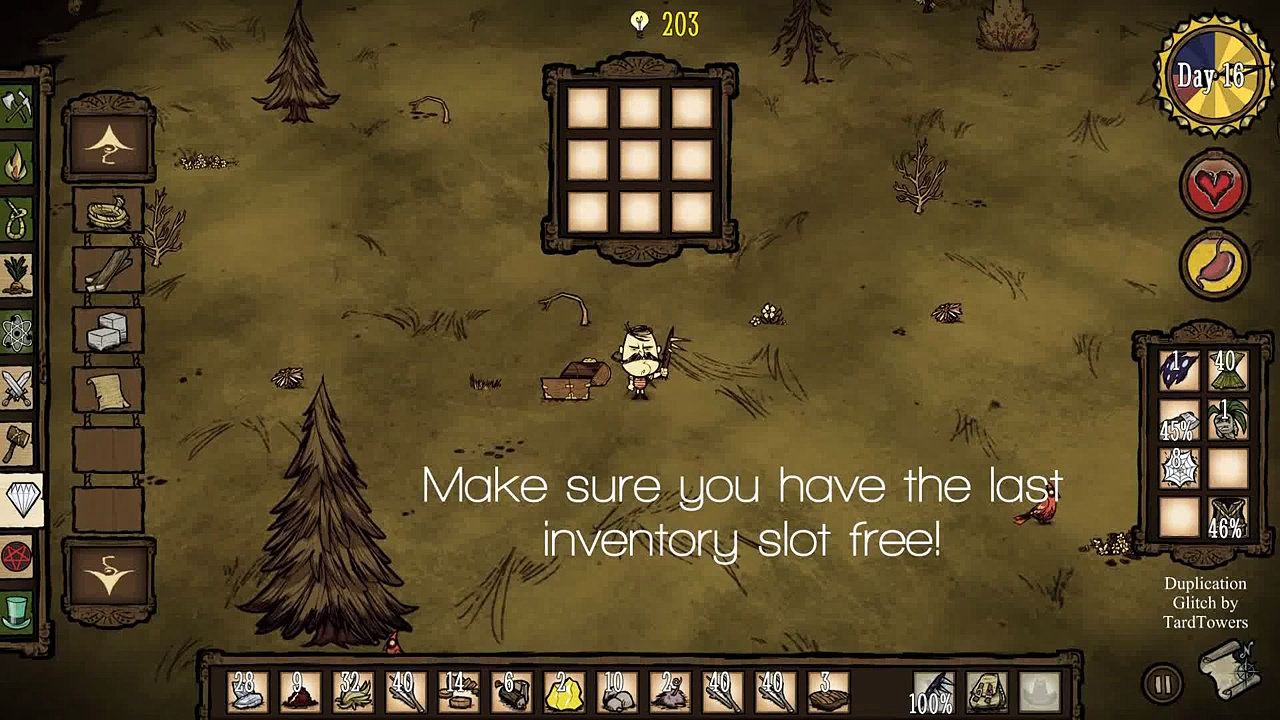 Features of the gameplay
At the very beginning of the gameplay, you will find that the game is incredibly complex, and, in general, you will not be far from the truth. In Do not Starve, it will be very difficult to hold out even one week. For example, if you go for a night walk without taking a torch with you, then you will inevitably die a few seconds after its start. In fact, in this game, there are a lot of things that can kill the main character.
However, if you correctly use the surrounding objects, you will be able to hold out as long as possible and stay alive. Stones and branches scattered around in chaotic order can be used to build a fire that will help Wilson warm up and cook edible food. In the forest, there are also many berries that can be eaten. You will start the game such a savage who eats anything and tries to tame wild forest animals but as he passes, the hero can turn into a real farmer.
Interesting features of the game:
A nice graphic component, which is slightly worse than on personal computers.
The ability to pumping a character, as well as a large number of all sorts of things.
A nice hand-drawn interface game, which will appeal to many players.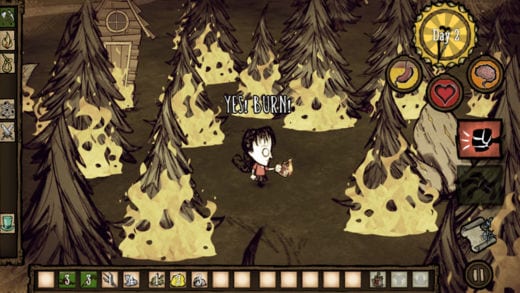 Downloads: +100000
Costumers rating: (4.4 / 5)
You may also like:
Monopoly game apps for Android
Pixel Survive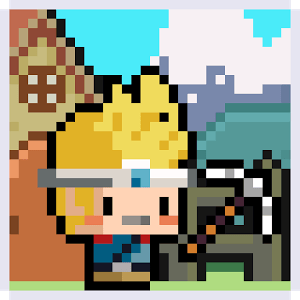 Pixel survive is an interesting arcade game with elements of survival for your Android device, in which you need to become a fearless hero and survive, in an environment where there are many enemies and wild animals against you. Collect a variety of resources to build buildings, accommodations, and protective structures, thereby giving chances of survival.
You will constantly be attacked by the diverse monster, for the destruction of which will be charged a reward. All that you can get in the game, will help you in creating armor, weapons, and other equipment. Cut down trees, mined stone, and other resources to speed up the development process.
The plot and essence of the game. The essence of the game is to survive in a wild environment, where you need to build your own base and defend yourself against attacks of monsters, wild animals, and other dangerous creatures. From the usual sword, you have to get to the opportunity to acquire modern weapons, which will effectively combat enemies. Help the character survive as long as possible in order to earn more points and money to open new characters and equipment.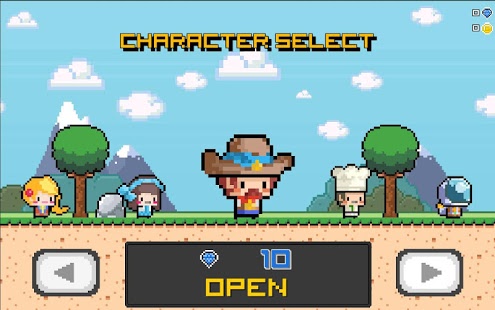 Control. The movement of the character is controlled by two buttons. In the center are the main indicators of the number of available resources, the speed, and the time of their production. To improve the equipment and create new tools, there are corresponding buttons. On the screen, you will find the time of day indicators, which lets you know when uninvited guests come, health indicators, the number of crystals, etc. Everything is convenient and easily accessible.
Dynamics. Dynamics of the game is at a high level, as monsters and wild animals attack quite often, so you should always be on the alert. The game features a large selection of characters that allow you to transform the gameplay.
Graphics and sound. Pixel graphics in the game gives the game experience the feeling that you are playing a console with excellent dynamics. The game process is accompanied by a variety of melodies and sound accompanying everything that happens in the game.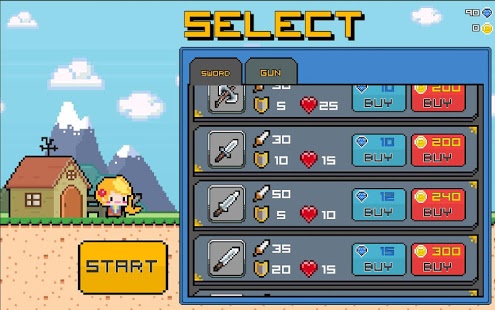 Characteristics:
Easy and convenient operation.
Quality graphics and sound.
User-friendly interface.
Interesting story.
Good gameplay.
Features:
Retro graphics.
Lots of funny characters.
Create different items.
Pixel Survive – an exciting arcade with elements of survival, where the main task is to survive. Build a variety of buildings, improve skills, and hone combat skills to defeat all opponents. Open all the characters and hold out as long as possible.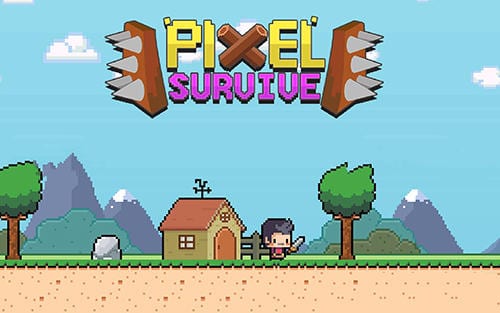 Downloads: +500000
Costumers rating: (3.9 / 5)
UFO Desert Strike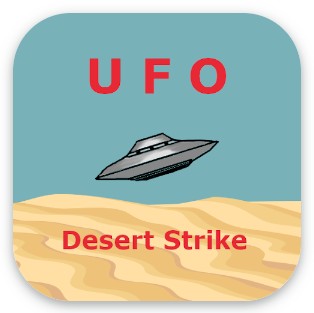 This simple game is a great way to relax and have fun.
Could you imagine yourself as an alien? Now you cannot just be a Martian, but even have your spaceship.
It is a pity that not everyone is ready to be friends with UFOs. Some are convinced that you are their enemy. They shoot at you, aggressively attack and do everything they can to shoot down your spaceship. Fight your foes!
Your mission is to avoid the attacks of enemy planes. During an exciting chase, you will earn points.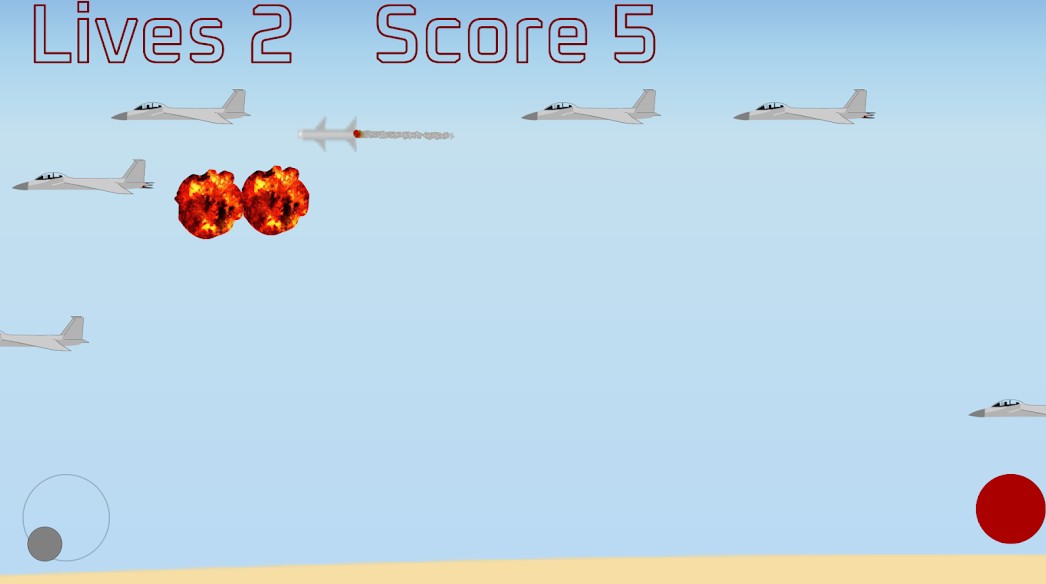 Of course, the number of points received depends on the success of the battle. This is a great motivation to try to dodge all the shots.
In addition, the game has simple 2D graphics with a nice color scheme. You will easily figure out how to control your flying saucer, with no complicated gameplay. Excellent musical accompaniment will cheer you up!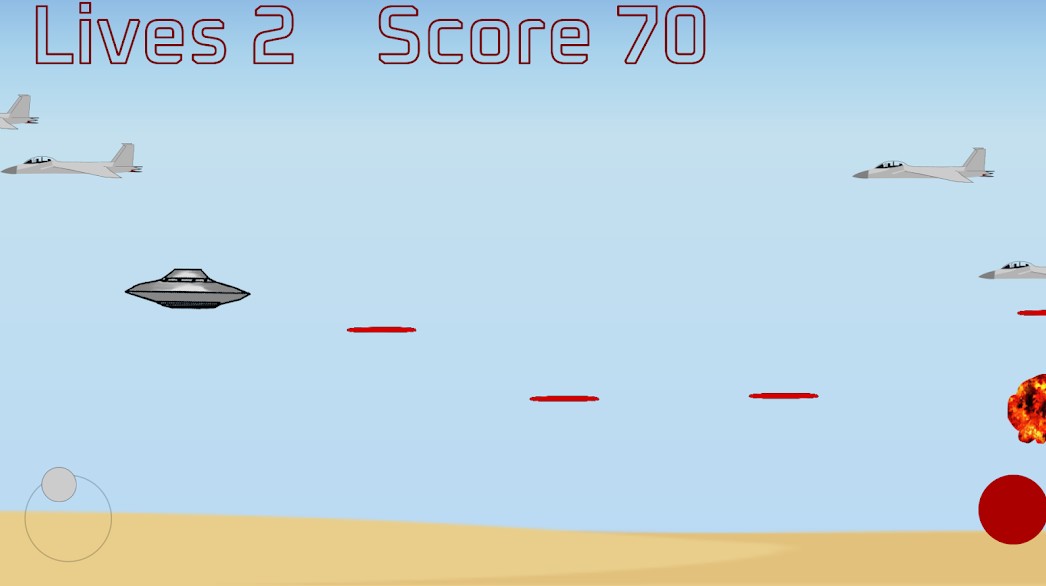 Downloads: +100
Last Day on Earth: Survival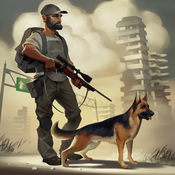 The 2027 year. Mankind is faced with another problem. The virus destroyed the majority. And now zombies are wandering the streets, seeking food. The city comes to desolation. Forests are becoming dangerous. After all, they are full of hungry animals. And even people who survived the disaster are not much different from animals, although they are able to talk, make plans, unite in alliances.
It is in this world that you are invited to immerse by the developers of the game, dedicated to zombie themes. And now download the game Last Day on Earth: Survival on the smartphone can anyone who is 18 years old. These are the age limits set by the developers.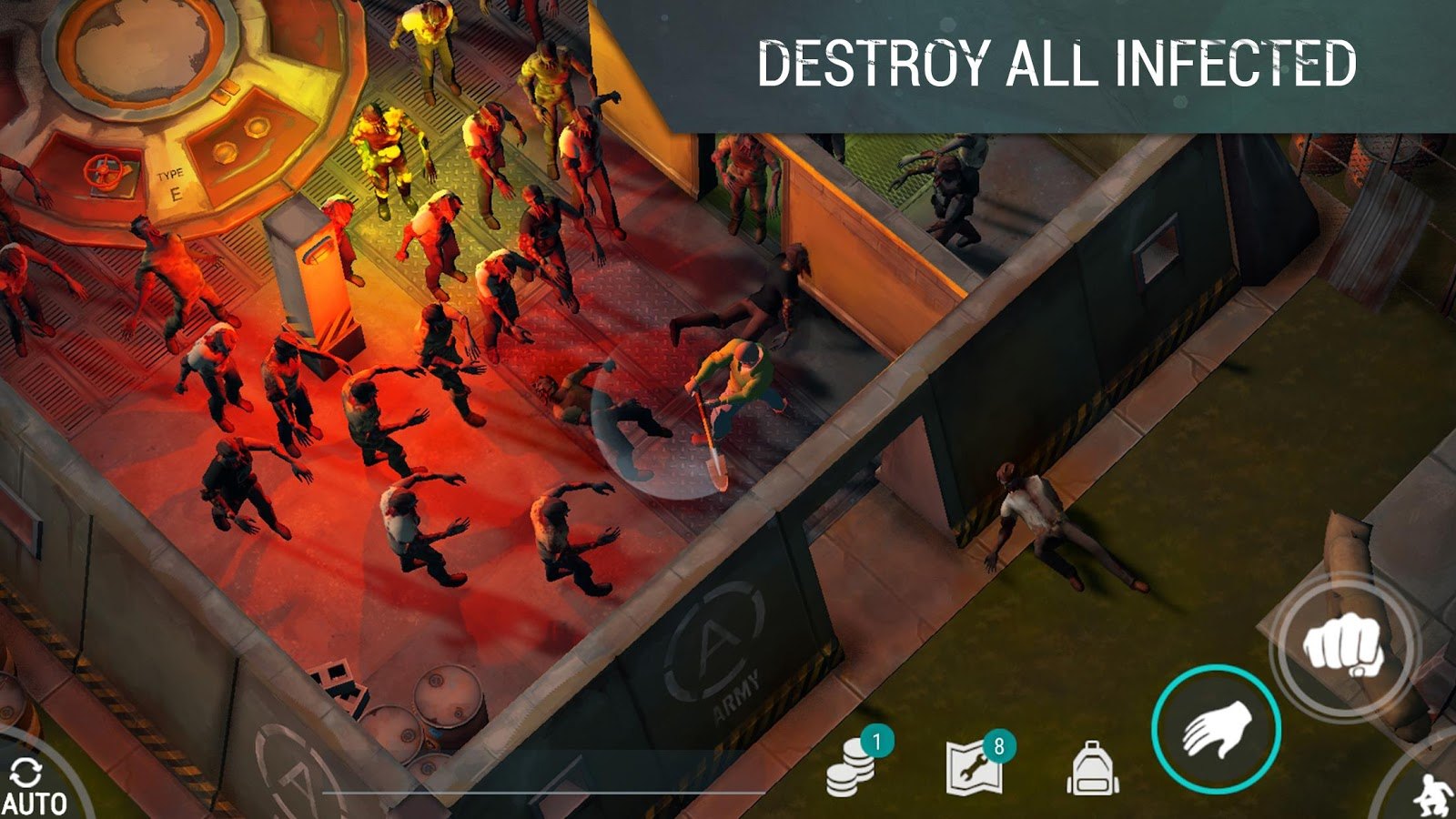 What is special about the game?
In the game, you have to navigate a lot of locations, looking for what has survived and what can be used for your own purposes. And given the fact that at the beginning of the game, the character does not have anything (neither weapons nor decent equipment), he uses every opportunity to correct this situation.
In this case, even some trifling detail can be useful later. Here the main thing is to show imagination and aim at pumping your hero, who will go in a few non-standard ways. And this application is different from a series of similar ones.
The difficulty with the pumping will not arise that very pleases. The main thing is to carefully look for everything that is in the locations that you are exploring. The right parts can be in the most unexpected places. But be careful: do not fall into the eyes of zombies and be afraid of strangers. After all, they can attack you to get everything that you have collected.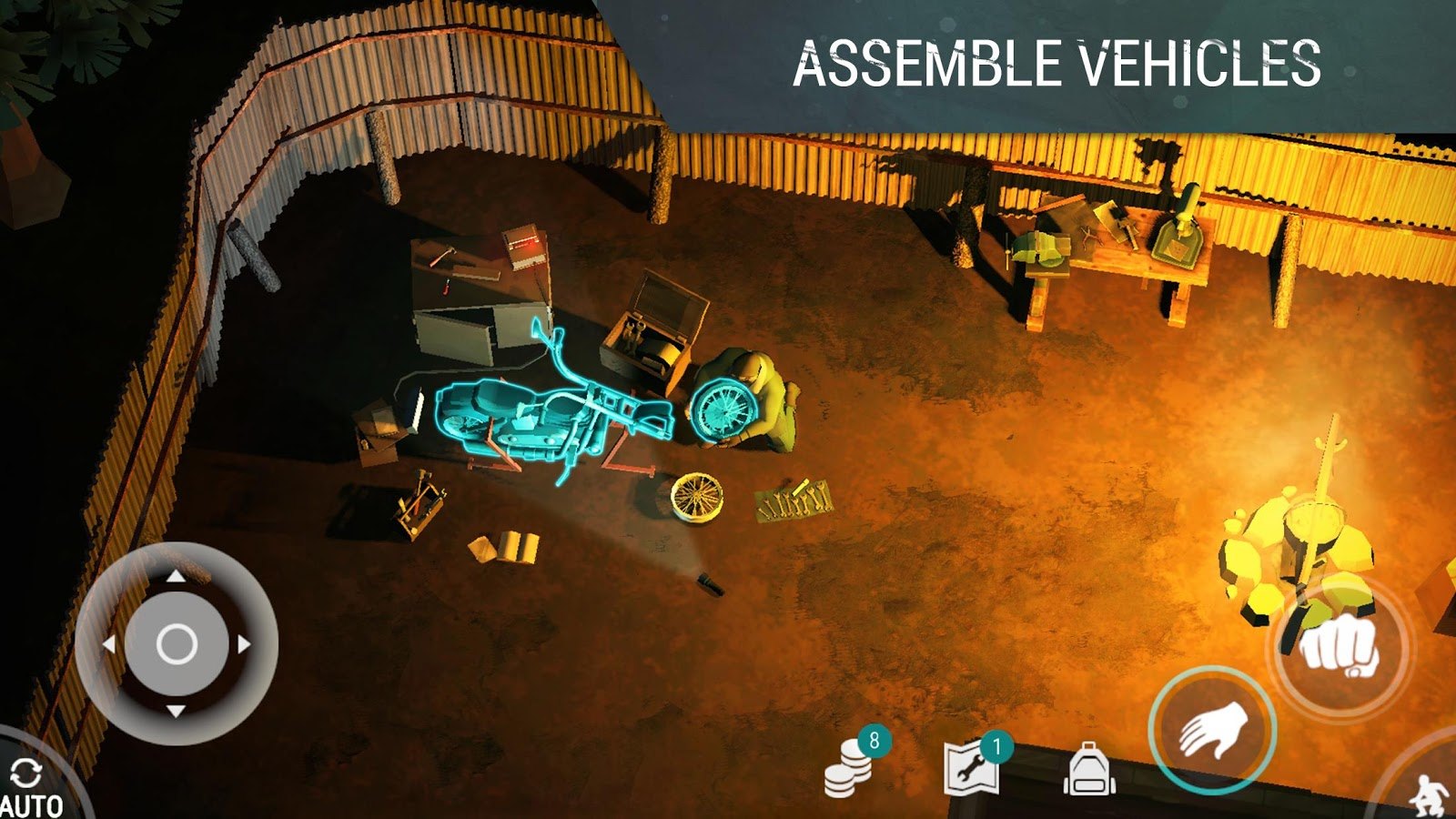 In order to survive in this world, some create alliances. The group can attack other people's bases. However, no one will protect you if suddenly your former ally decides to attack you. And this means that be vigilant and do not forget about creating your own shelter, your "fortress", where no one will get you.
After all, you can not spend the night on the street. So in this action, you have to think about this moment. Especially here you will not have to rely on the game currency. It is just not in the game. All that you need, you can find and build yourself. The main thing is to make fantasy works a little.
It is worth noting a huge number of locations. You will have to wander through the woods, through empty streets, looted houses, and abandoned warehouses and bases. Explore every meter in search of the resources you need. After all, they will allow you to pump skills and create more complex subjects.
In this game, there is no division between good and bad. Your ally can behave no better than wild animals or zombies. Although, unquestionably, if they decided to attack the enemy base, it is better to do it by a group. Then there is a higher chance that the capture will succeed, and you will get out of this mess completely.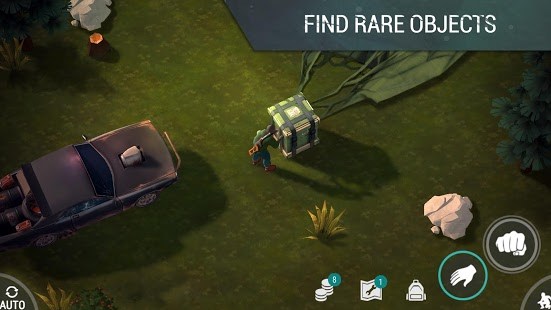 Downloads: +10000000
Costumers rating: (4.6 / 5)
This War of Mine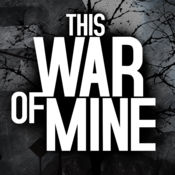 Survival simulator during the war from the Polish developers from the 11-bit studio based on real events.
The game This War of Mine wants to show the player what war is, and how civilians suffer during the siege of the city by troops. The game was based on the personal experience of one of the developers of the game, who visited the longest siege of the city of Sarajevo.
The game wants to present the war on the other hand, giving the player to feel all the horror and suffering of people caught in hostages by government and opposition forces.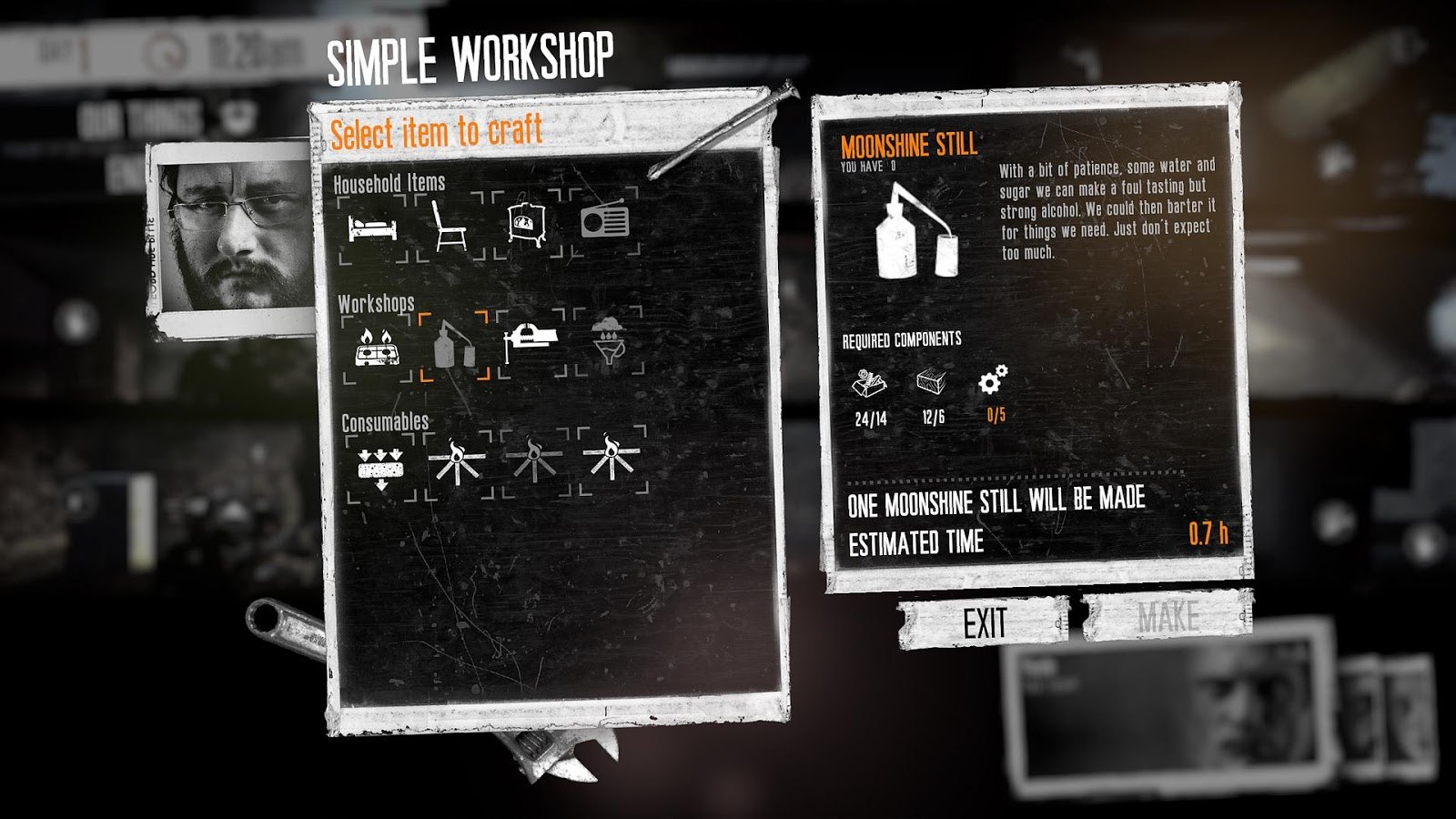 Start to survive in one of the destroyed houses, which will serve several people as a refuge. In the afternoon, you will work in the middle of the building, create useful things in the form of a bed, a camphor plate, a radio, a moonshine, and also excavate and explore the doors that are not yet open in the shelter.
At night, you will be sallied out of the house, searching for food, medicine, and materials, what can you do to create different things. One of the members of your team that feels in strength and in good morale must go beyond the walls of the house at night. You will visit an old abandoned house, a supermarket where looters graze, at a checkpoint in a home guard, a cozy old house, a large luxury villa of rich people, a school, a church, and other buildings on the city map.
Your team will consist of three people, for example, Pavlo, Bruno, and Kate. Each team member has his own skills and abilities. Pavlo runs very well and can find interesting items on the job, Kate used to work as a journalist and she has a talent for trading but Bruno knows how to cook well and he can save products for making moonshine or soup.
Playing this game you should feel all that the main characters feel. Your hero will be hungry, sick, tired, and want to sleep, they will also sympathize with their teammates. Make important decisions demanding you sometimes to act immorally to save members of your team.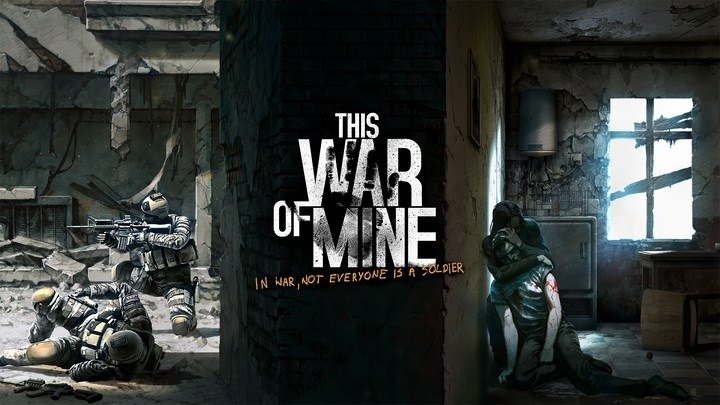 Downloads: +100000
Costumers rating: (4.5 / 5)
Raft Survival: Ultimate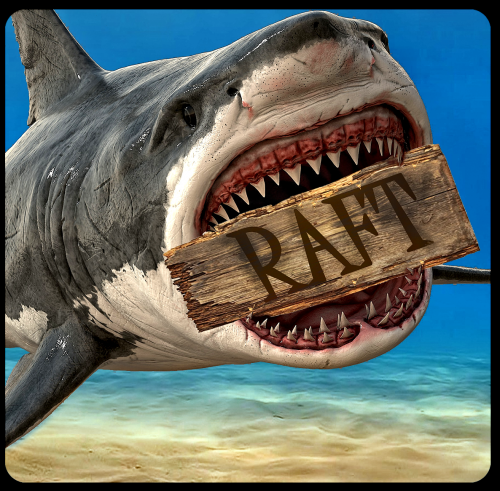 Raft Survival is a terrific simulator for Android for the fans of the worked games for survival. The user will literally fight for his own existence because somewhere nearby a dangerous shark is floating, and all food and inventory will have to be caught.
The very beginning will not be easy, and the only help will be a hook and a rope. You need to be very careful and do not miss anything of value, especially if it is useful for arranging a house on the water. There are not many exciting applications in which the experience of survival is just as complex, exciting, unique, and diverse.
Gradually, a small raft will begin to turn into a cozy floating house but achieving such a result will require a lot of diligence. The ocean will amaze with its generosity of any because here there is food, and building elements, and tools. The element Raft Survival will reward the one who does not retreat before difficulties.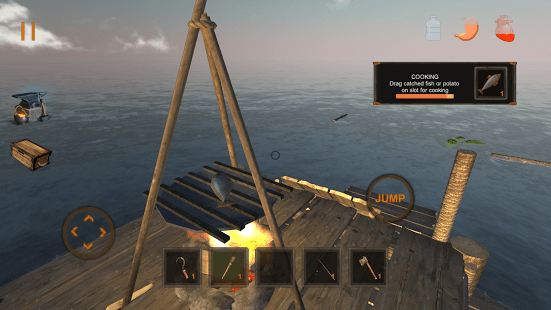 The graphics in the game Raft Survival is really good, and the process of obtaining the required things somewhat resembles a military tactical maneuver. What curious things await persistent seeker?
Among them, there is a water purifier, a kitchen stove, a fishing net, and components of a raft. Sometimes a gluttonous shark will come very close, and then one should not lose a single minute of time. It can usually be disposed of with a spear.
In what order is it better to equip the raft? Everything depends on the decision of its owner. It is important to remember that the expansion of the area must be combined with the creation of reliable walls and even a ceiling. Each caught item is visible in a special field of brown, and if necessary the player can read its description. Do not ignore individual logs, as they will allow you to strengthen and increase living space. Download free Raft Survival for Android and get a new adventure simulator with an exciting storyline.
Features:
A completely new experience of survival.
Beautiful graphics.
A lot of subjects.
Ability to build, craft.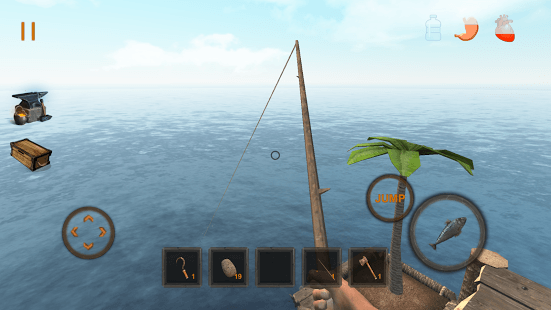 Downloads: +5000
Costumers rating: (4.2 / 5)
Shadows of Kurgansk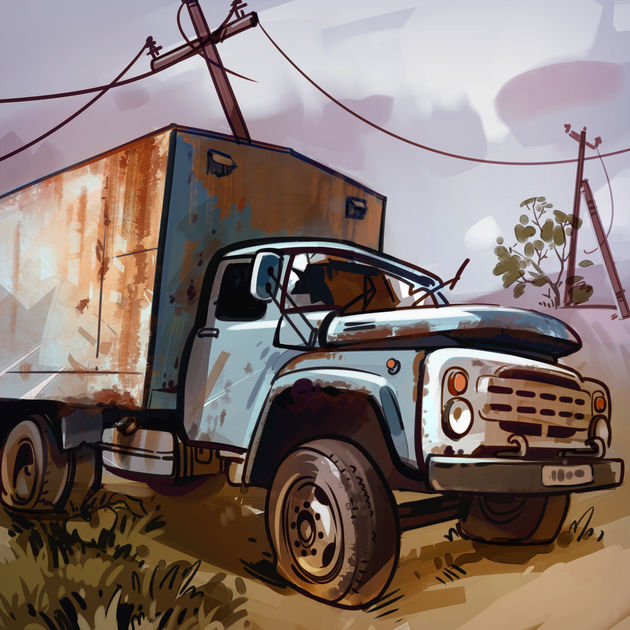 Until recently, one of the world's most popular survivors of the exclusion zone was a megahit called STALKER, which broke all imaginable and unthinkable records on all existing gaming platforms, it could continue to occupy a leading position if there had not appeared such a game as Shadow of Kurgansk.
Running a bit ahead of time it's worth saying that for the normal functioning of this free hit, you need a powerful android device that has at least four cores at 1.2 GHz, and at least 1.5 Gb of RAM.
The history of the game Shadow of Kurgansk looks a little crumpled because the developers of the company Gaijin Distribution from the first minutes do not want to put gamers to know about what happened in the glorious city of Kurgan, we are only told that once there something terrible happened, as a result of which the once flourishing town turned into a dangerous zone of alienation, and was covered along and across all sorts of creepy anomalies.
In addition, a large part of the local population turned to bloodthirsty mutants, and at night began to hunt miraculously surviving people, as well as everyone who wished to visit this wonderful place.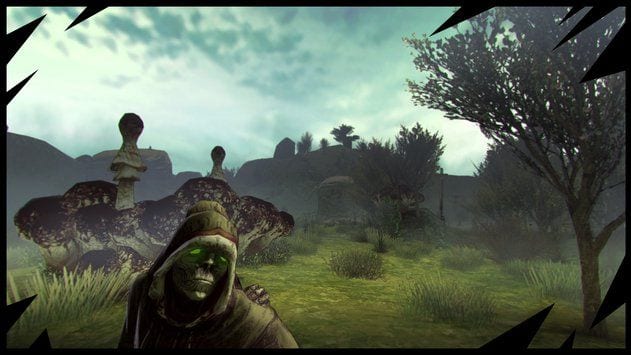 The protagonist of this free hit, in the hope of gaining a vivid impression of visiting the city of Kurgan, is sent there by helicopter along with the bravo rescue team, which is tasked with taking out all the survivors from the alienation zone. First, the flight passes normally but after a couple of minutes, the helicopter gets into the zone of action of the dangerous anomaly, from which it crashes.
Only the protagonist, who with your help should now try not only to survive in the expanses of the exclusion zone but also to get out again, is able to survive only after learning about the root causes of the terrible catastrophe that occurred with the inhabitants of Kurgan, which led to such sad consequences.
The gameplay of this hit is realized with a view from the eyes of the main character. You will walk day and night through the vast area of Kurgan, looking for solutions to the tasks you have set for you. At first glance, it sounds pretty simple but it costs a little more, and you will understand that for the survival of the protagonist, it must be constantly fed, monitor its energy, not forgetting about the psychological state.
In addition, the guy must constantly wear new things, and armed with at least some kind of weapon for self-defense. By the way, all these and many other things do not just lie on the street, they must be created independently from improvised things or materials.
The management of this hit is realized through an unlocked virtual joystick and a pair of active keys located in the lower right part of the display.
By the way, the capacity of the backpack is limited to twenty kilograms, so before you put anything there, it is worthwhile to think carefully whether you need this thing or not.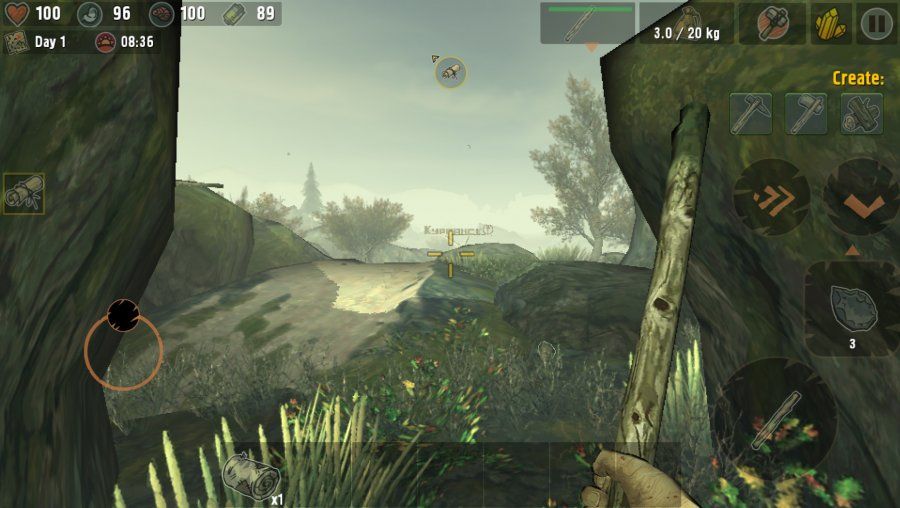 Downloads: +50000
Costumers rating: (4.6 / 5)
Survivalcraft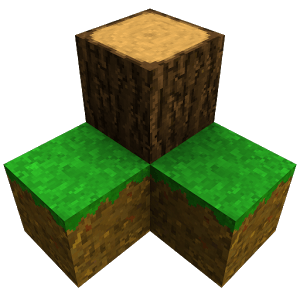 SurvivalCraft is a game for devices based on the Android operating system, which is one of the best analogs of Minecraft. Download SurvivalCraft for Android – you will meet even more different tools for creating your unique world. One of the main features of this game is that in the process of creating a new map it is automatically generated each time in different ways, and you thus never get bored of playing.
Survivalcraft – this game belongs to the genre – sandbox. The plot of the game tells how you ended up on a desert island and any valuable one, you need to survive in these extreme conditions.
You can do research and search for all kinds of resources for survival, create weapons for hunting and other tools for traps. But we must forget that the day is very short and it is replaced by a dark time of day. You need to build a dwelling to survive at night. The game Survivalcraft performed in 3D, it has a third-party view mode.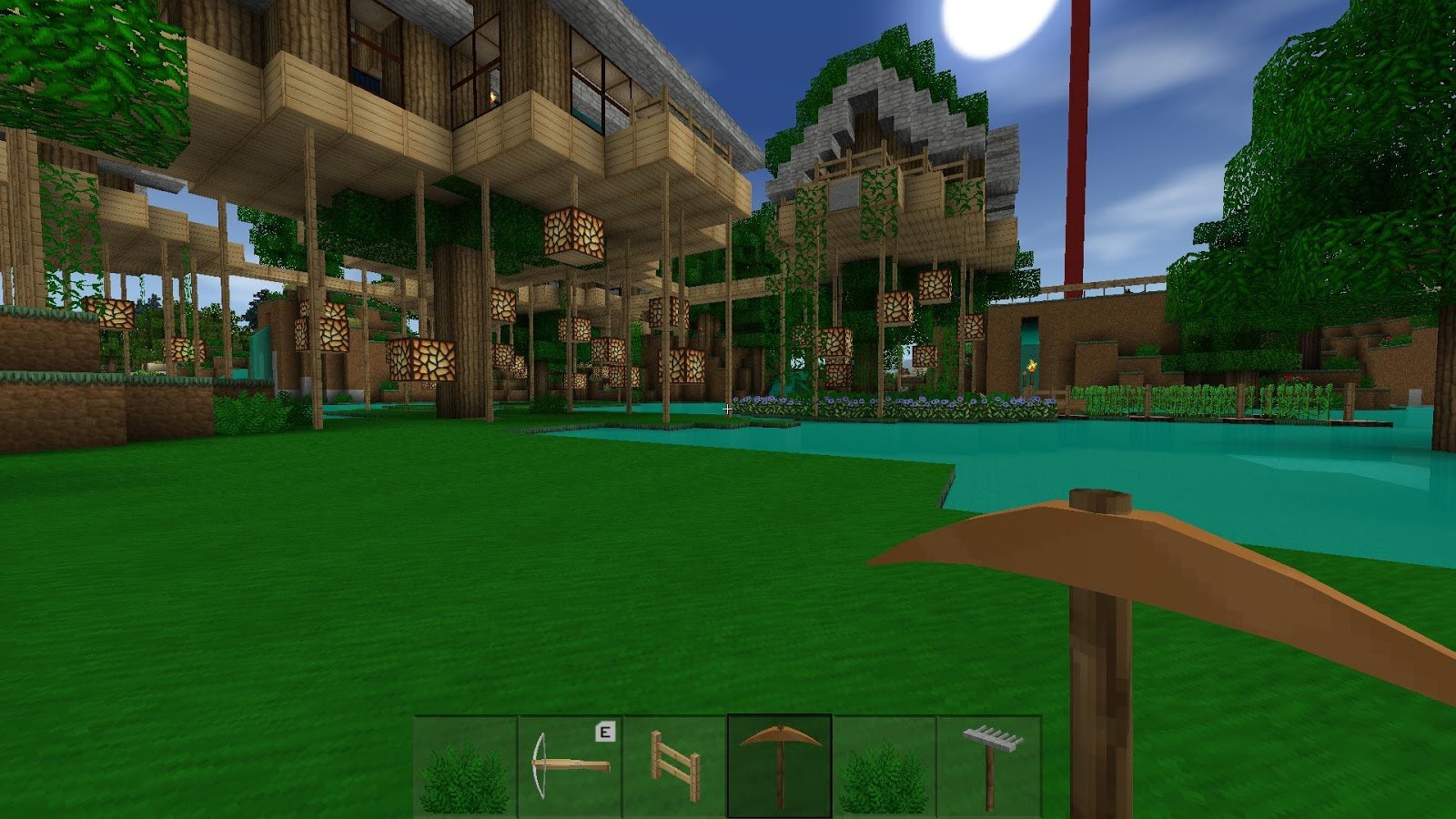 The game has just infinite possibilities for building, the success of your game depends on your imagination. In general, the game is like not only fans of the genre sandbox games and lovers of Minecraft, it will be interesting to play for everyone.
The game has a simple and fairly clear interface, you can even figure out all the options on an intuitive level. For new users in the game, there is a special adaptation system that will greatly speed up the process of your acquaintance with the virtual world of Survivalcraft.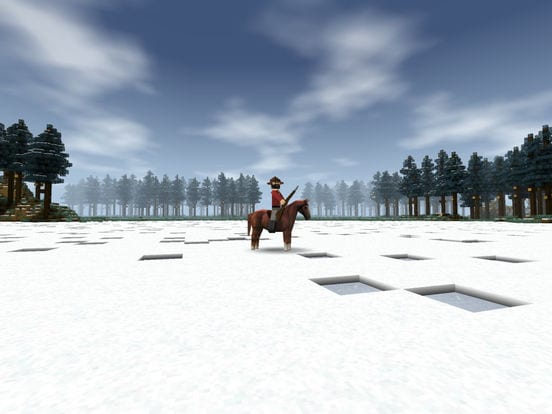 Here your opportunities are not limited but the main goal is to build and survive. Now one more feature is available, which was not available in previous versions. You can easily download textures and worlds of other users, at the same time, others can also use your world.
Very high-quality and bright graphics – now the forest has become still dense, the caverns are crooked and darker, weather conditions and the change of the time of day have been added. You can download Survivalcraft absolutely free of charge for your Android-based device.
Already lot's of users have downloaded this game and actively enjoy all its advantages in comparison with analog games. You will certainly be satisfied that you have chosen Survivalcraft for your leisure. The game will fully justify the expectations placed on it because not for nothing it is included in the 10 most popular games.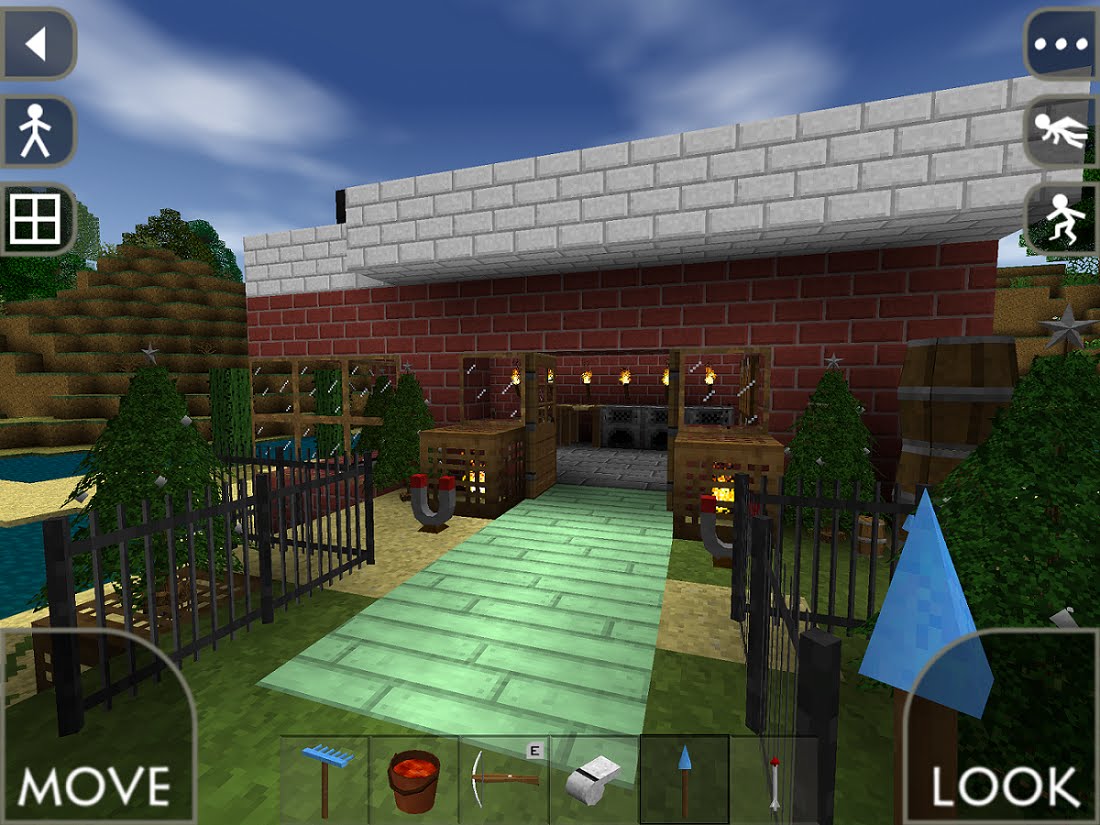 Downloads: +500000
Costumers rating: (4.4 / 5)
Lifeline: Whiteout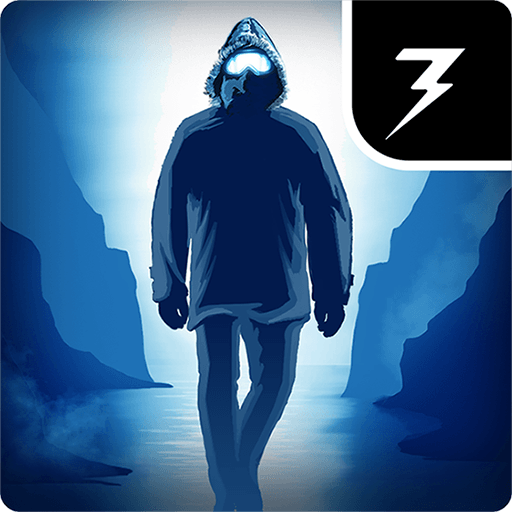 Lifeline. Whiteout – a continuation of the cult text quest about a person who has lost his memory.
The plot and the gameplay. The game tells us a story about an unknown man, who turned out to be completely alone in a huge frozen vacant lot. There is no info how exactly he was there, what will happen to him, and what to do but the only one who may assist him is you.
It is you who will aid a stranger in recovering his reminiscence, discovering the safest way, and solving a variety of problems.
Do not forget that the game is an interactive quest and (how in the entire game series) for its work, notifications may be needed. The game will start, as usual, with an incoming message in which an unknown person informs about the accident that happened, he miraculously survived but because of constant interference, it is unclear who he is and where he is.
You must constantly keep in touch with him, and it is from your choice will depend on the future life of our hero.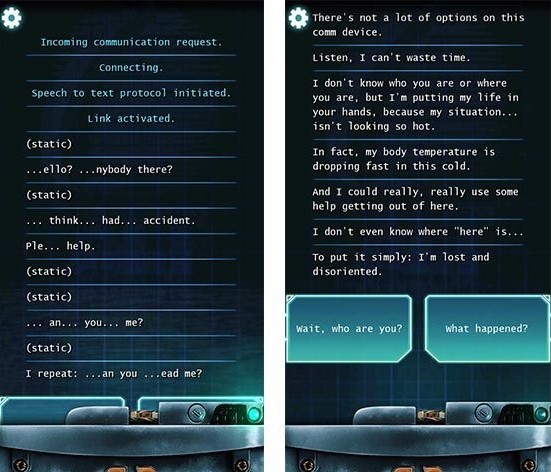 You will be the only person with whom a stranger can speak, or rather, correspond with a small chat, however, you are given only a choice of answers to the questions posed. That is, clicking on the left or right button you will answer the questions of a stranger or, on the contrary, ask them to find out who he is, where he is and how you can avail him.
The plot of the game will develop as far as you can go, how you will reply issues, can you assist to endure the unfamiliar hero and how he will react to you. As always, some humor has been saved in the game, unexpected breaks in communication and the time when the hero executes a certain task, you will only have to wait or just roll the game to get notes and answer issues via the notification line.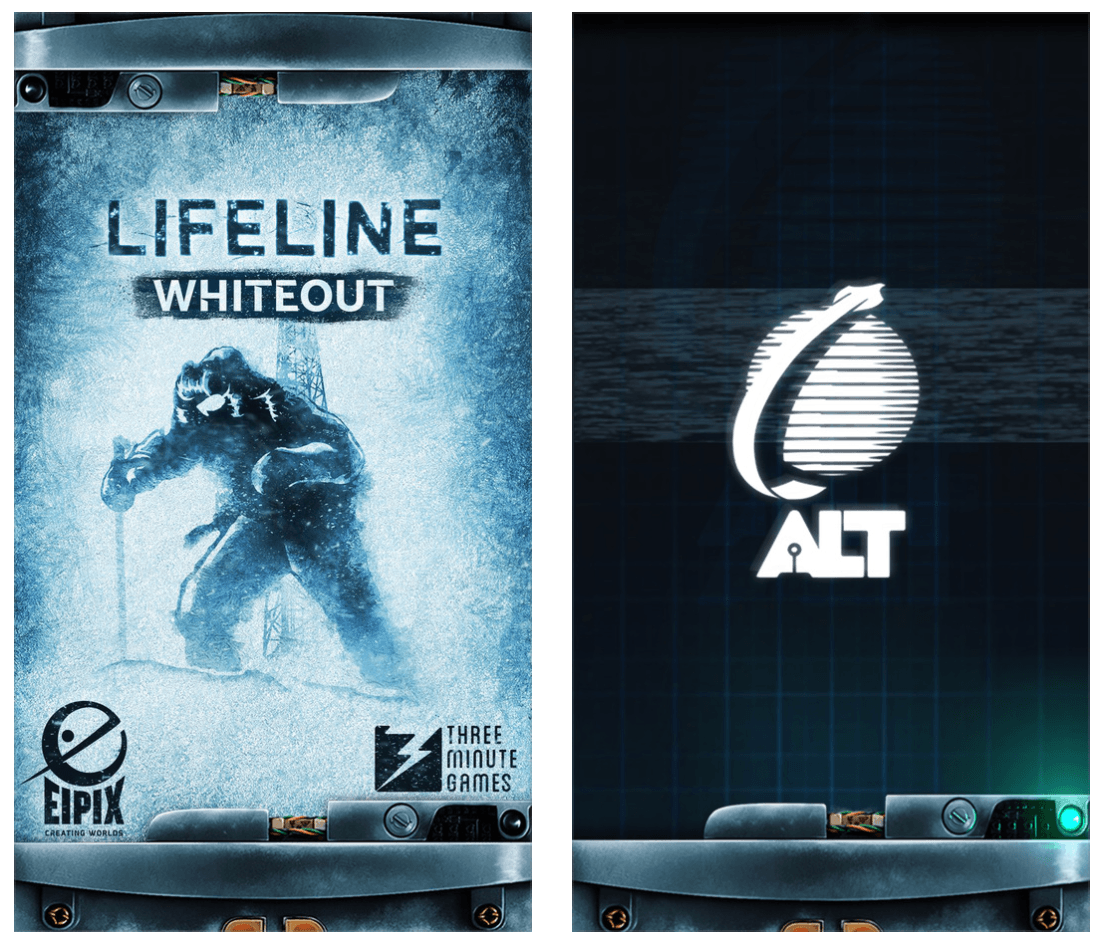 Graphics and music. With each new part of the game, the design of the quest varies, ranging from the color gamma and ending with the overall design of buttons and other game elements. It looks good but nothing outstanding, quite standard design for interactive quests. Music keeps in suspense throughout the game and does not let you relax, however, the soundtrack of the series of games Lifeline stood out always.
Lifeline: Whiteout is another good interactive quest about the story and life of one of the courageous characters, who, despite his not the best fortune, is ready to struggle for life and surmount his fears.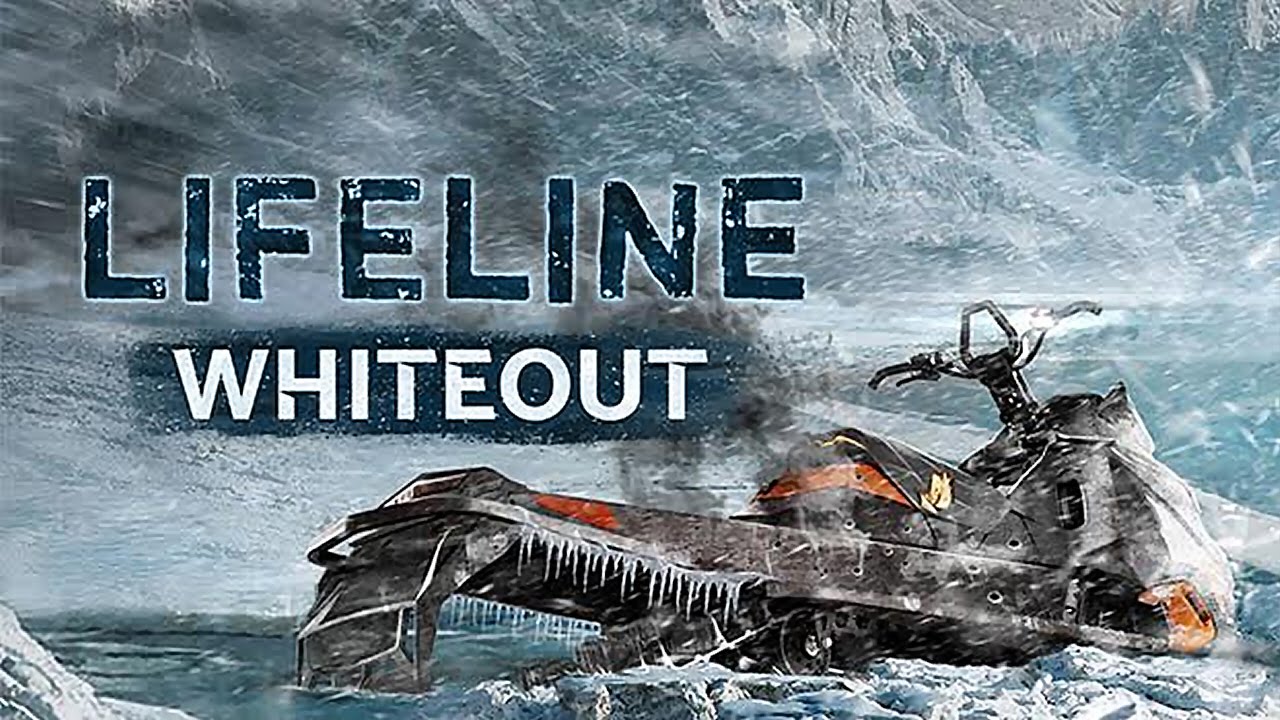 Downloads: +100000
Costumers rating: (4.7 / 5)
Survival Island: Evolve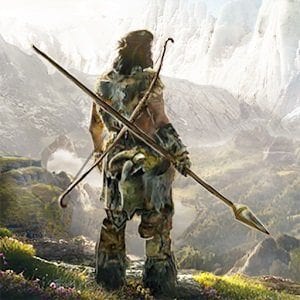 Survival island: Evolve is a cool survival simulator on an uninhabited island, where you have to fight wildlife for your life, build a shelter, and develop some useful technology to extract the necessary resources to defend and procure food. Can you resist the challenge of wildlife?
Look for the necessary resources, cut down trees, invent tools, and earn livelihoods, only so you will have a chance to survive. You will be surrounded by wild animals, some of whom are happy to profit you. A large open world with many opportunities in development and freedom of action.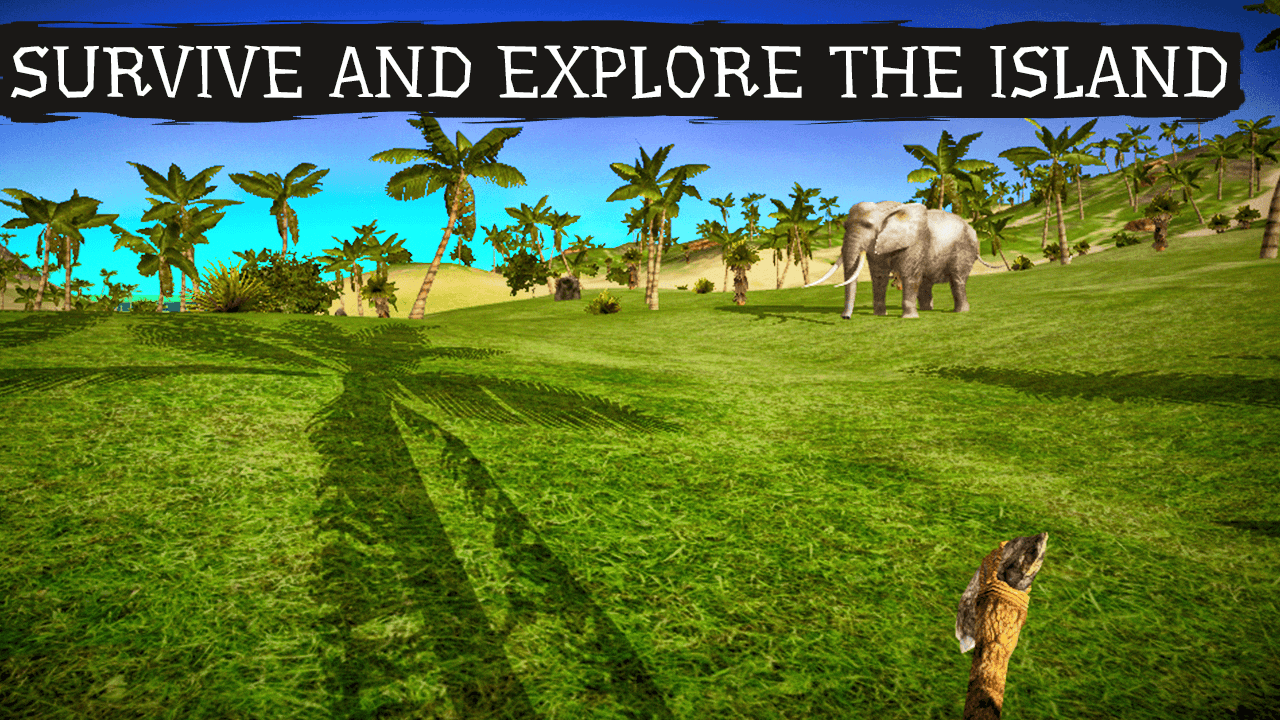 The plot and essence of the game. The plot of the game unfolds on an uninhabited island, where you got in an unknown way. When you woke up, you saw only the boat and the big box with the initial resources. From this moment the main battle for life begins. It is necessary to start with the collection of resources, as they will help to survive the first nights, build a fire, and create new tools. Over time, you will develop technologies that will accelerate the collection of resources and simplify the process of survival. First of all, create weapons to protect yourself from wild animals.
Control. Management in the game is convenient and fairly straightforward. There are a multifunction joystick, quick access items, the action button. Interaction with objects and the surrounding world occurs by touching these elements, and the possibility of interaction will be indicated by a badge of the hand.
Dynamics. The game has a chic dynamics because the whole gameplay is completely controlled by you. Choose your own habitat, what and how to do to survive, build a development strategy and stick to it. You can make the maximum bias in one direction and much more. A large open-ended game world, where there are many opportunities but it is necessary to achieve them gradually.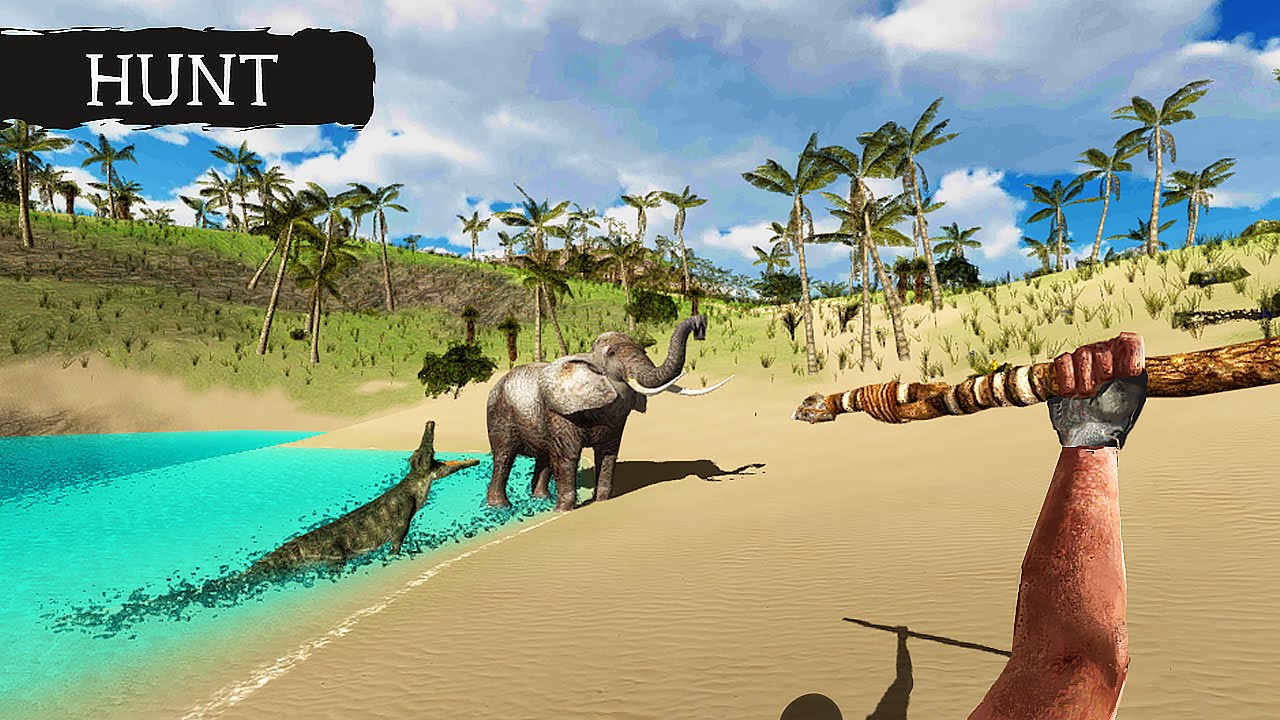 Graphics and sound. The game boasts excellent graphics and sound. All game elements are qualitatively drawn and have their own characteristics. A large selection of objects created, living creatures on the island's territory and all the materials are quite realistic. Realistic sounds will allow you to completely immerse yourself in the game and feel the whole atmosphere of life on the island.
Characteristics:
Easy and intuitive operation.
Quality graphics and sound.
A large open world of games.
Pleasant gameplay.
Nice atmosphere.
Features:
A huge number of improvements.
A Huge amount of resources.
Great possibilities and flexibility of gameplay.
Possibility to build your own house.
Hunting for animals.
Craft additional resources and things.
Survival island: Evolve – a quality and exciting survival simulator on a wild island, where you can test your strength and survival skills. Be smart and common sense, do not get confused and immediately start to work, the first days will be the most difficult and decisive your destiny. Enjoy the game process, where you can do anything but the main thing is not to lose your mind. Excellent game for fans of this genre and not only.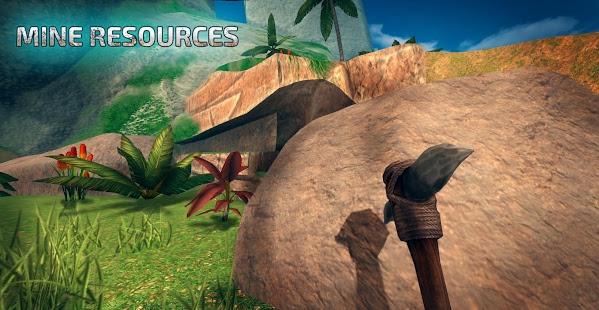 Downloads: +5000000
Costumers rating: (4.1 / 5)


The best survival games will take you out of reality for a dozen or two hours and teach a lesson. So do not forget to grab salt and matches for a forest walk. You understand, in life, anything can happen.
Check out our best collection of games:
21 Cool farm game apps for Android
17 Best bowling game apps for Android
13 Best drinking game apps for Android