In fact, there are plenty of side hustle apps for making extra money. However, it sometimes hard to make a right choice. So, we will help you to choose the best one.
In our review, we focused on feedback from users about the real possibility of making money. Somewhere it will be easy to get a reward and somewhere you will have to work hard. So does with the amount of money earned.
In this review, we have tried to collect applications for part-time work in a wide variety of areas. So that everyone can find something to their liking.
clickworker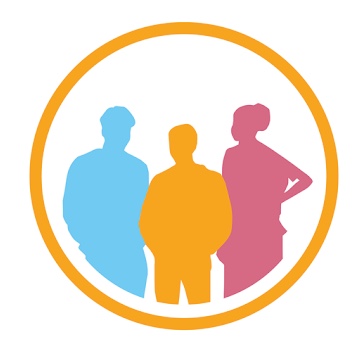 Clickworker is an international crowdsourcing company.
Due to the fact that there are now many IT companies looking to train artificial intelligence, the tasks are aimed at recognizing people, their speech and other objects.
Mostly they ask to take pictures or videos of themselves, their friends, relatives, pets, decorations in the house or the landscape outside the window.
A non-disclosure agreement is signed between Clickworker and the client. All your uploaded photos, videos or any other data will be completely confidential and will be used only for training the artificial intelligence.
The tasks are quite simple, real, and well-paying. By the way, note that if you do them well, you can get additional cash bonuses.
About the procedure on the site:
Sign up on Clickworker;
Fill out your personal profile properly;
Conect Paypal to your personal account;
Download mobile app;
Choose a task, read the instructions, do everything clearly;
Make sure that after checking, your account is credited;
Do a few more tasks;
Accumulate the amount, necessary for the withdrawal;
Transfer funds to PayPal, and then to your bank account.
In my opinion Clickworker can rightfully be considered one of the best services for remote moonlighting on the Internet.
Pluses: simplicity, ease, a large number of tasks, convenient mobile application, decent pay, fast feedback.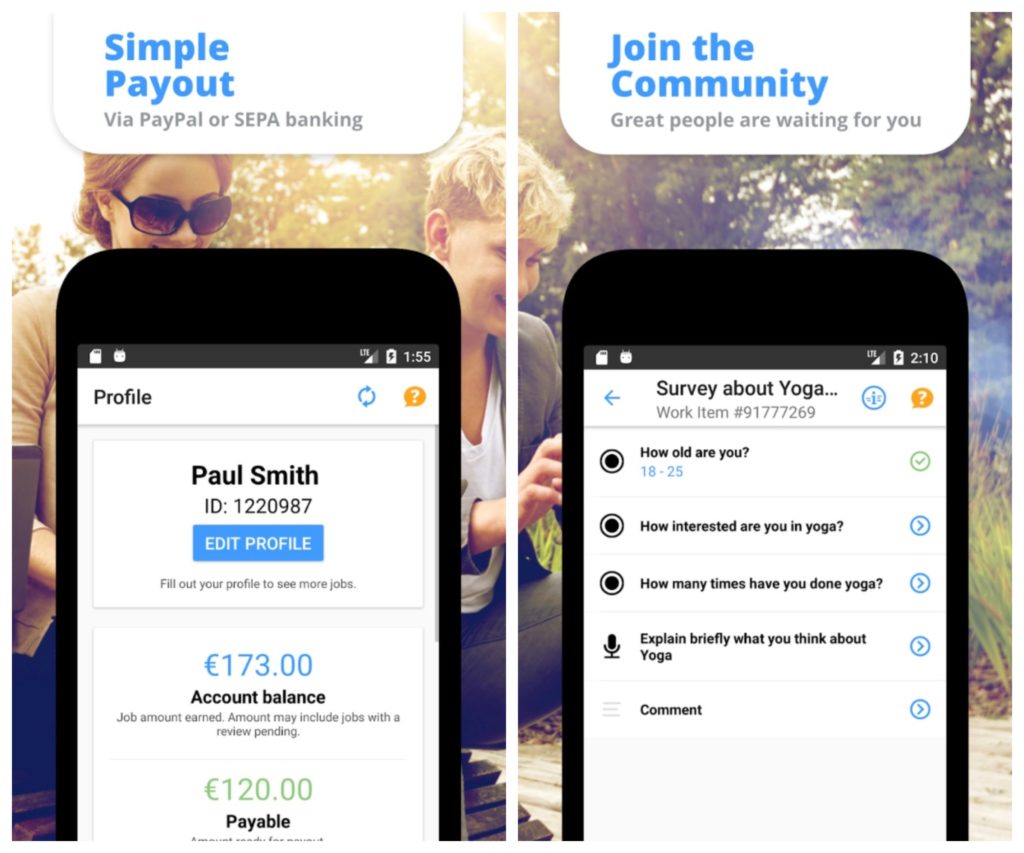 Downloads: 1000000 +
Customers rating:

(3.8 / 5)

You may also like: 15 Best Android Apps to Make Money Fast
Fiverr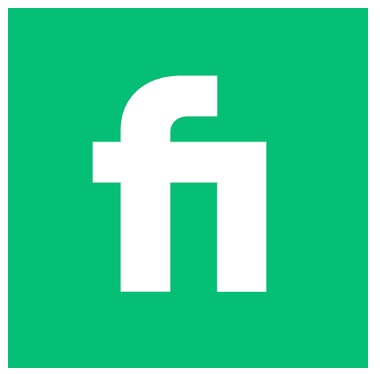 Fiverr provides amazing opportunities for anyone. I assure you – you definitely have skills that you can sell as a service: starting with your unique voice (you can voice texts) and ending with your favorite kitty (who can rub his face on the company logo).
Fiverr allows you to earn money on anything and it's not a joke. This is an opportunity for you!
You will always have work and you can always choose what exactly you want to do and what not. At Fiverr, you don't waste time and you earn without stress and interviews.
There's no need to advertise yourself by sending a response to customer offers – just place an ad for your services and wait for an offer. The minimum cost of the offer is $5, but the ability to place an unlimited number of ads with a job offer allows you to earn a lot of money.
Free registration via email, Facebook or Google account. After that, you need to fill out your profile as fully as possible, specify your skills and activities, and add a photo.
The functionality of the app will allow you to be aware of all the proposals from clients regardless of your location. You can make orders and receive job offers from one account.
Payment is made only within the service. After the order is processed the money is blocked on the client's account and after the work is done they are transferred to the performer. The money can be withdrawn in two weeks after the crediting through the wallets PayPal, Payoneer or to the bank account.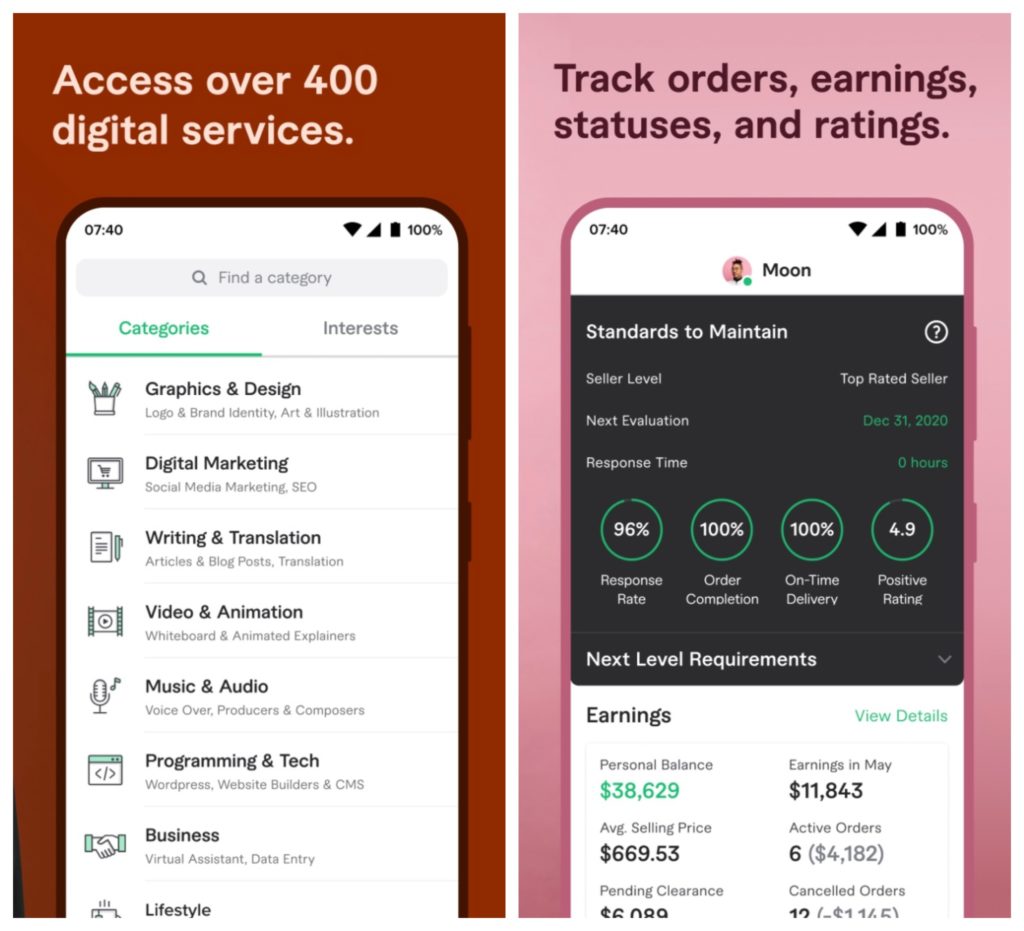 Downloads: 10000000 +
Customers rating:

(4.4 / 5)

Instacart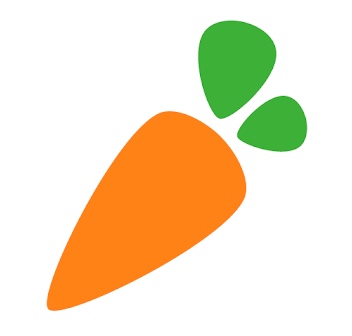 Instacart is an app for making extra money delivering home shopping and online orders. The service has its own staff of full-time shoppers, but the bulk of the shoppers service is made up of private deliverers and independent contractors.
The service works with freelance shoppers through the Instacart app. The potential shopper registers on the app and responds to incoming orders if he or she is in the vicinity of the desired store.
Once you register, you'll start receiving active orders in your area with detailed information about the amount you'll receive for each order.
Shoppers receive orders in the Instacart app on their smartphones.More often than not, shoppers wait near stores to save delivery time. They pick up ordered items by hand and deliver them to the customer.
With an intuitive interface, you can quickly and easily organize your workflow: create shopping lists, see how much money you've earned, request payments, and more.
Positive features of Instacart:
The ability to create your own schedule;
The ability to earn more money by delivering orders over long distances.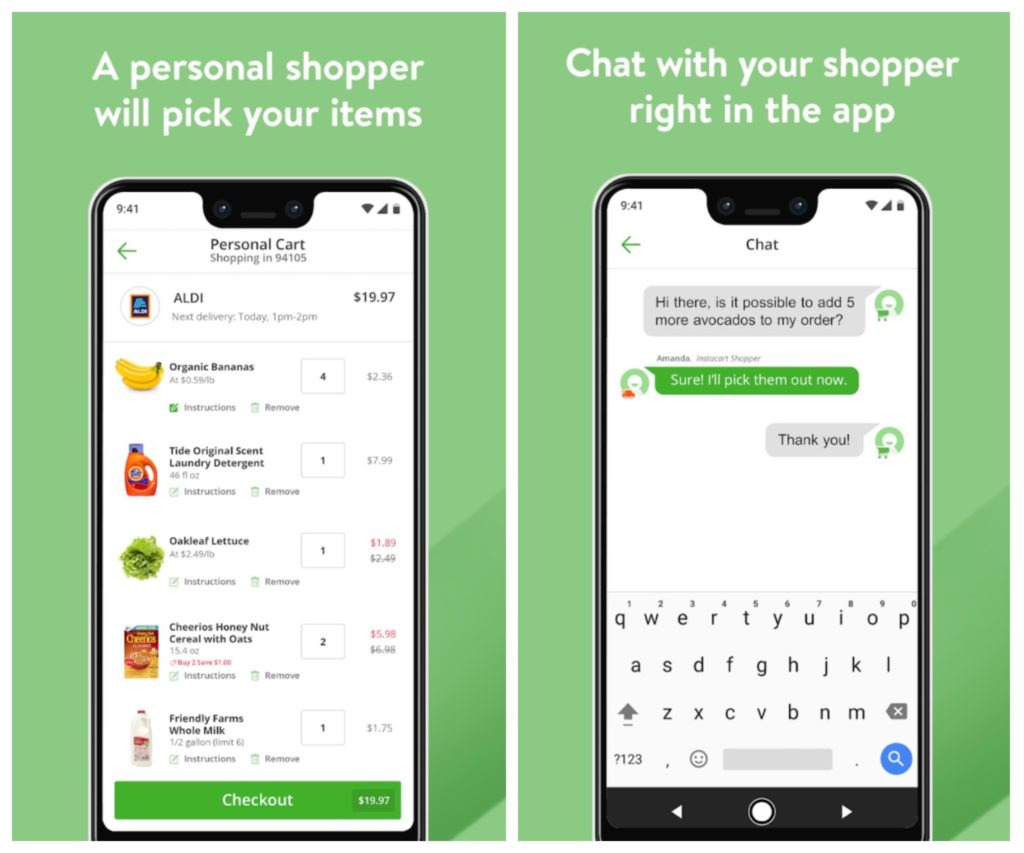 Downloads: 10000000 +
Customers rating:

(4.3 / 5)

Wag!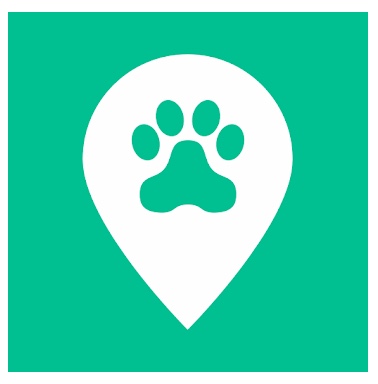 Do you love pets? Then download and sign up for Wag.
The Wag app is where you will find a part-time job in the form of daily walks with pets. You can find customers for your dog walking services pretty quickly.
All you need to do is to enable location services on your smartphone. And you set the price of the services yourself. You can initially check the price for each pet of other caregivers to be competitive.
Pet owners usually leave specific instructions about how long you need to walk their dog and other necessary information.
You can usually walk more than one animal. This directly means more money for you. Working as an animal walker for two hours each day can make you a really good income.
The service offers not only dog walking but also many other services for pets.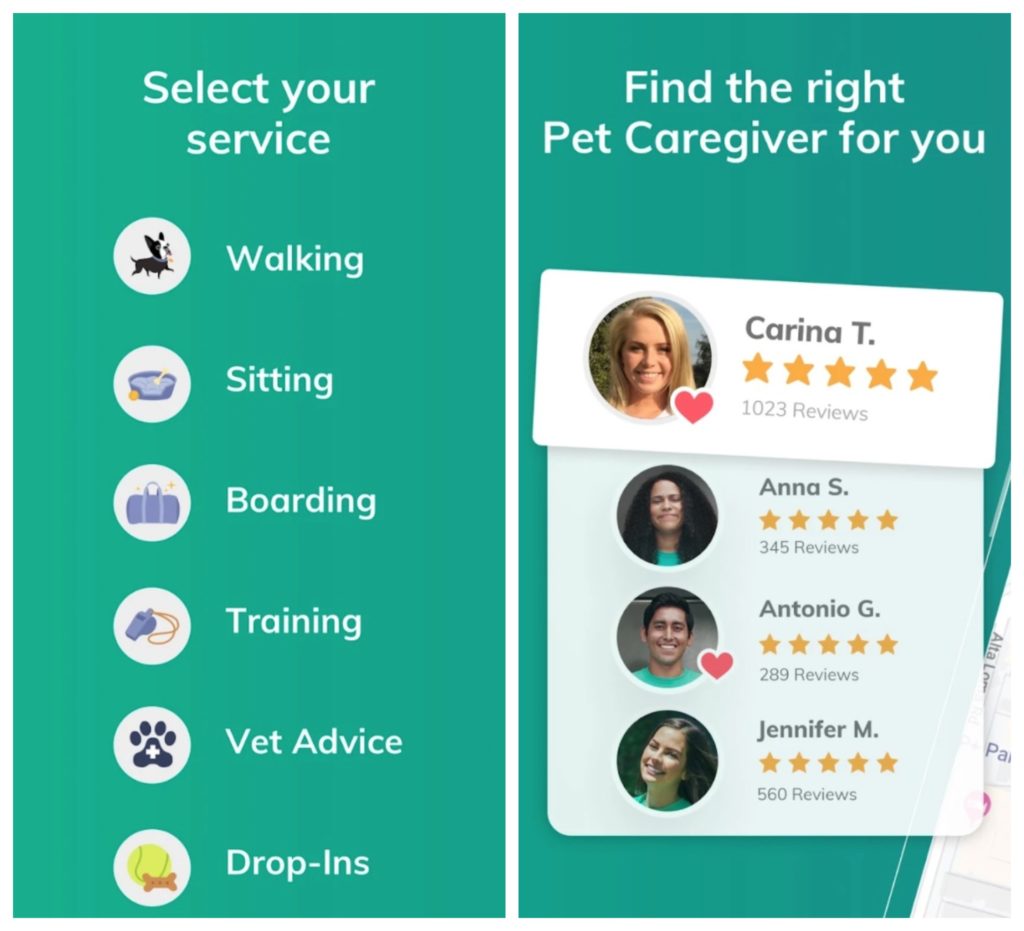 Downloads: 1000000 +
Customers rating:

(3.4 / 5)

Uber – Driver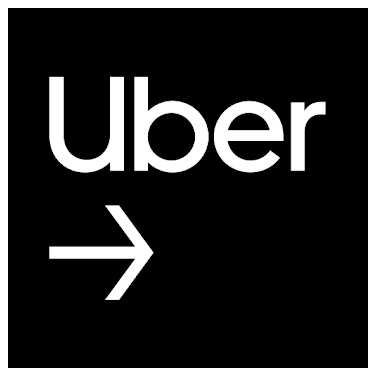 Earn in your spare time with Uber Driver app.
Working in an Uber is a modern way of earning, with the latest advances in technology and communication. The driver's working time is an interaction with his device, on which the application is installed. The cab driver and the system are constantly exchanging data, orders and offers come in.
Thanks to you, Uber users will get to the right destination and orders will find their recipients. Work on your own schedule – no more offices or bosses. And no matter where you're going, make the trip to your destination hassle-free.
Sign up to be an Uber partner driver. You'll be provided a step-by-step guide and you will be notified when you can start earning.
Keep track of your income for each ride right on your screen. Write the trips into your daily routine. Knowing the approximate time until your next ride and the ride demand forecast for the next 24 hours in your area will make it easy to plan the day ahead.
With built-in assistance, you'll get up to speed quickly and feel confident to get started.
If you have any questions or concerns, you can get the support you need right in the app.
Uber Driver is a good cab aggregator for making money on short trips. It's also an ideal find for part-time drivers.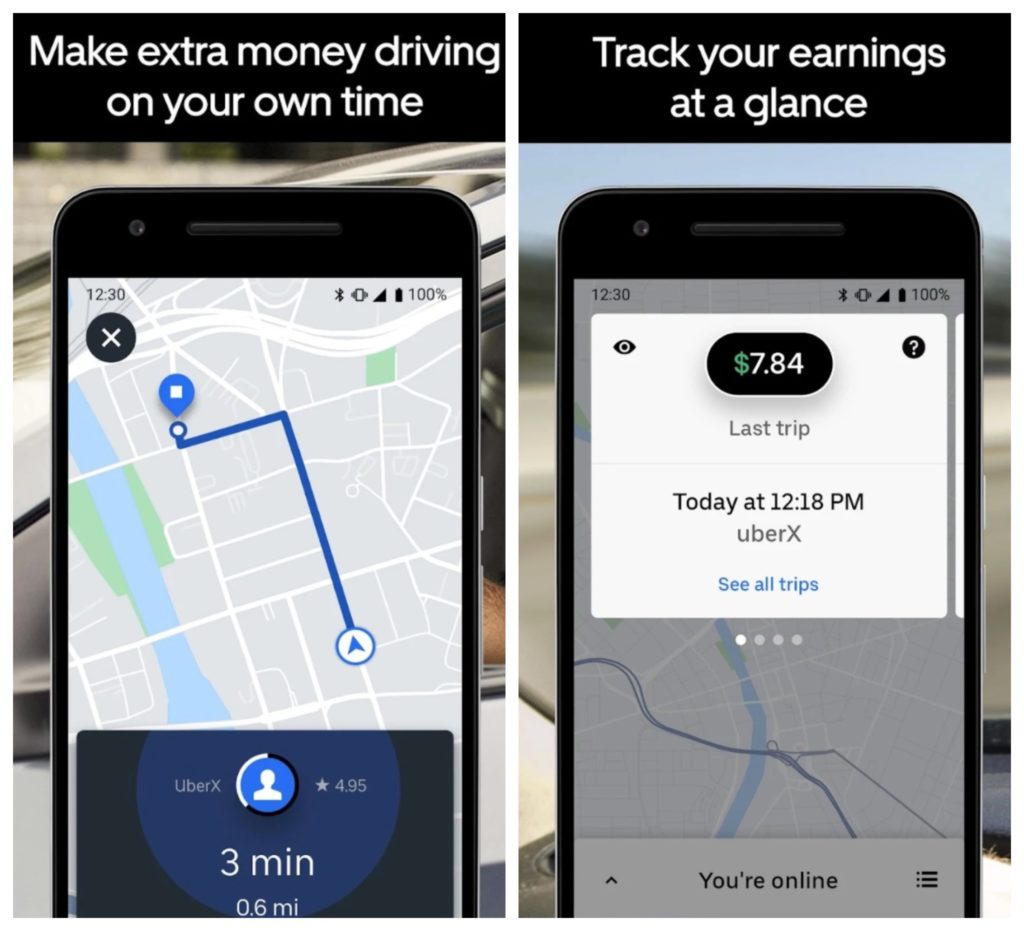 Downloads: 100000000 +
Customers rating:

(2.6 / 5)

Foap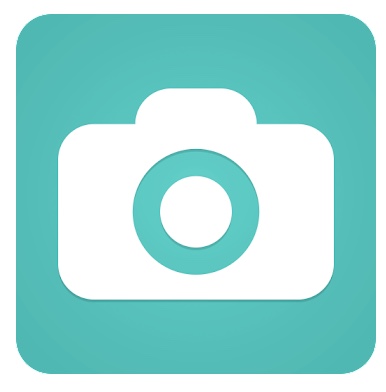 Do you love photography and want to earn some money? There's an easy enough way to make money with Foap!
Foap is an app for selling photos. It's for those who like to take pictures and make some money from it. All they need is a good camera or smartphone. You don't have to be a professional photographer to start, you just have to get your camera and start taking pictures.
Photos are mostly bought by big and medium-sized companies and they choose only high-quality pictures, so beginners and those who don't have a good enough camera may not have any income. But just a quality picture is not enough. The moderators choose only interesting pictures, and all the gray and not interesting rejected.
If you want to earn by the usual way of selling photos, we recommend that you analyze already sold photos in the "Sold" tab – study section.
Here are a few ways to make more money with Foap:
Add tags to your photos. You need to use absolutely all the words that will fit your photo.
Always enter contests. A photo should be made on a certain theme. For example, the theme of quarantine is very relevant now, i.e. your time at home and everything in that spirit.
Creating albums from other people's photos. You don't even need a camera for this.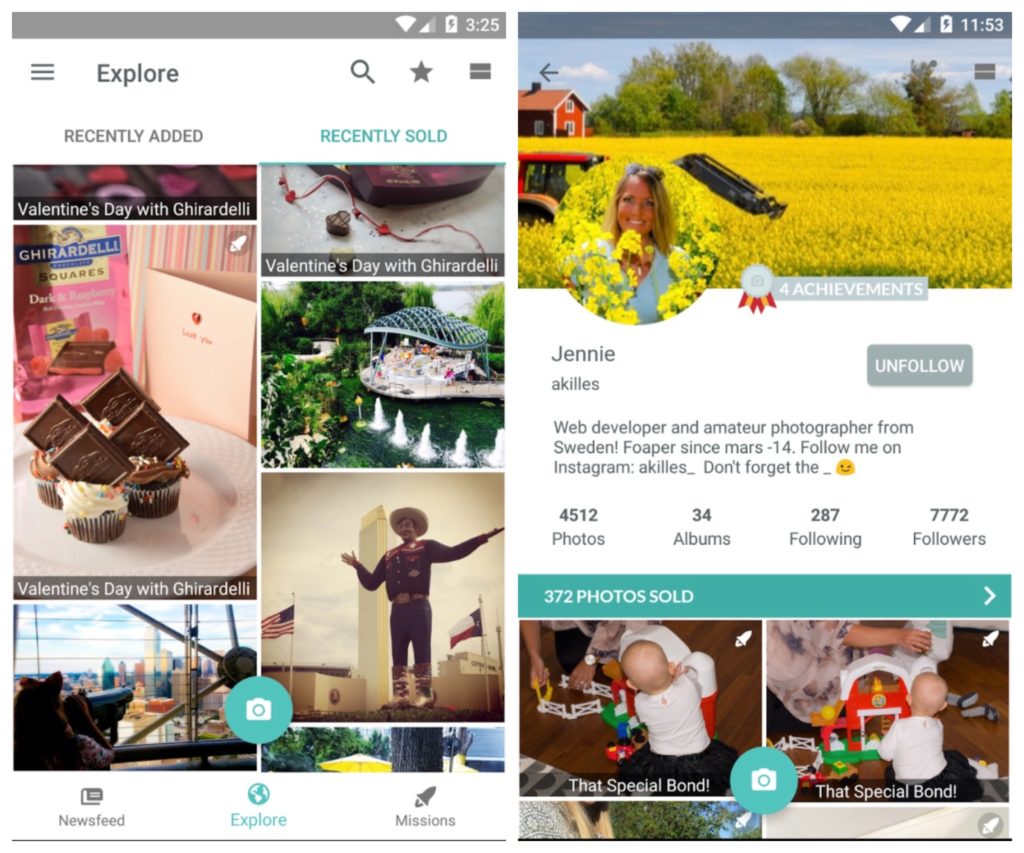 Downloads: 1000000 +
Customers rating:

(3.2 / 5)

EasyShift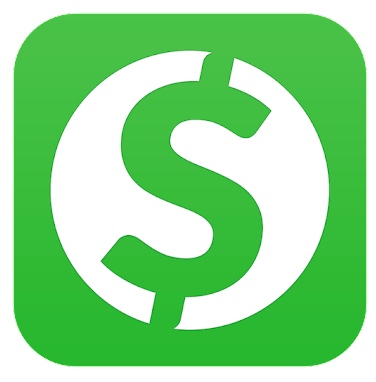 Join the tens of thousands of people who make money by going to restaurants, shopping in stores and walking around the city. All you have to do is take a picture of what you see and try, add a detailed description to your photos, and post your impressions online.
You'll be auditing stores, taking photos and asking questions, but you won't always see the exact price for each job.
The duration of missions is adequate and increases as your rank increases, which is not bad, but probably not necessary. We found plenty of features to choose from, and payment is made directly to your PayPal account.
Some users have expressed concern that the application rules have gotten stricter over the past few years, so you should read the resume carefully and cover everything that is required of you.
It's annoying that work doesn't get audited due to lack of detail or blurry images, so read the application FAQs and community forums to get the right idea of your tasks and avoid frustration.
Positive features of the application:
Easy to sign up;
Lots of work;
Quick payment through PayPal.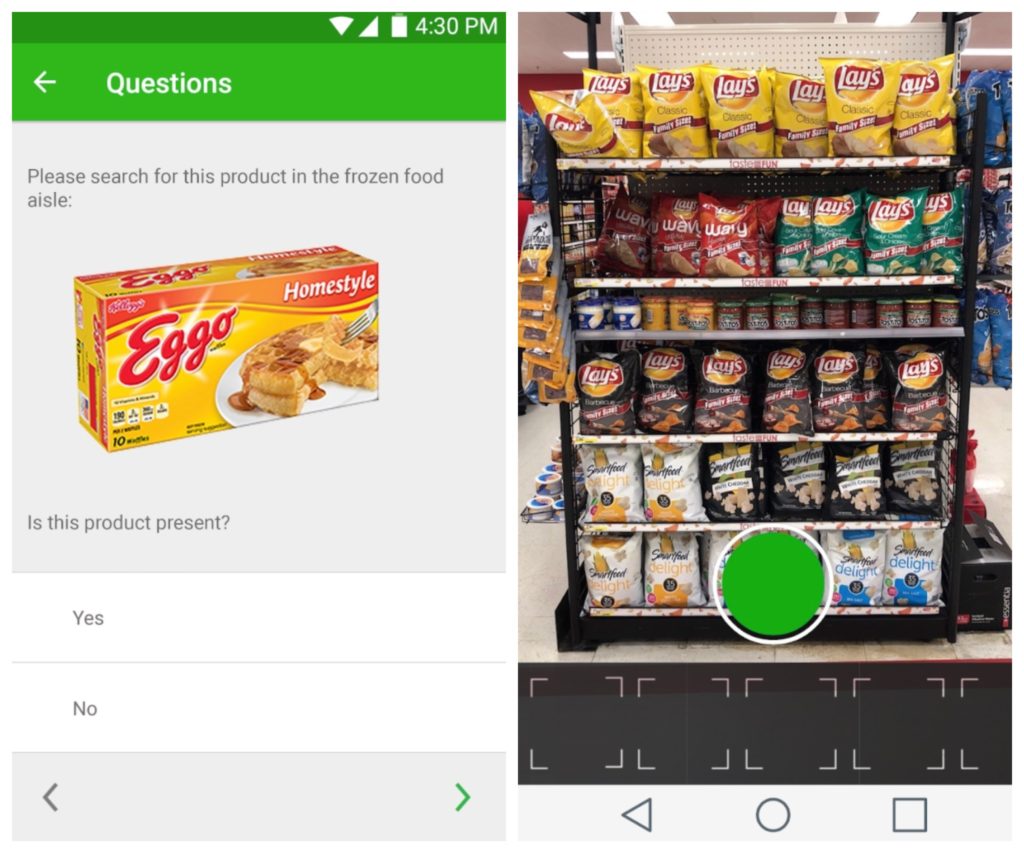 Downloads: 100000 +
Customers rating:

(3.2 / 5)

BeMyEye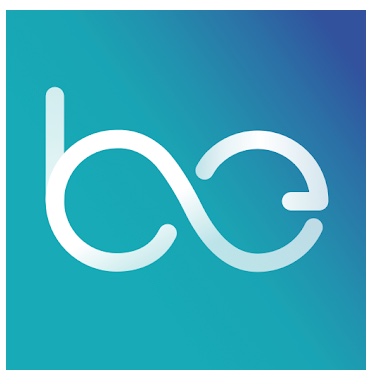 BeMyEye is an app for making money by checking out stores in real life. The project is implemented in many countries.
The point of earning with BeMyEye is that you choose a task near your home or on the road, perform it at a convenient time and get rewarded. You don't need any special knowledge: only 15 minutes of your time and your phone.
The scheme itself looks something like this:
You take a few tasks that are convenient to do on the way;
Get to the point of the mission;
Fill out a form in the application, describing what the customer requires;
You get the money after the mission is checked by the moderator.
The earnings are great for:
Those who often travel by car and just want to cover the cost of gasoline;
Those looking for part-time work, but not ready to spend a lot of your time (students, young mothers, temporarily unemployed, part-time workers, etc.);
Those who are ready to work full-time, doing a lot of tasks.
The interface of the BeMyEye application is quite clear and easy to use. There are many necessary sections, such as:
Points – special points with which you can increase the level of the account and receive nice bonuses.
Balance – here you can see the funds earned in the application.
Missions – special tasks for which the service pays.
Places – all the places you have visited and completed work are listed here.
Inviting friends – a special section that gives a nice cash bonus for invited friends.
It's easy enough to make money with BeMyEye. This way of earning doesn't require any special efforts, but it's not badly rewarded. All you need is a desire to earn, free time, a smartphone and a downloaded application!
After installing the app, you can specify your location and choose the places you would like to visit and perform the task specified in the app.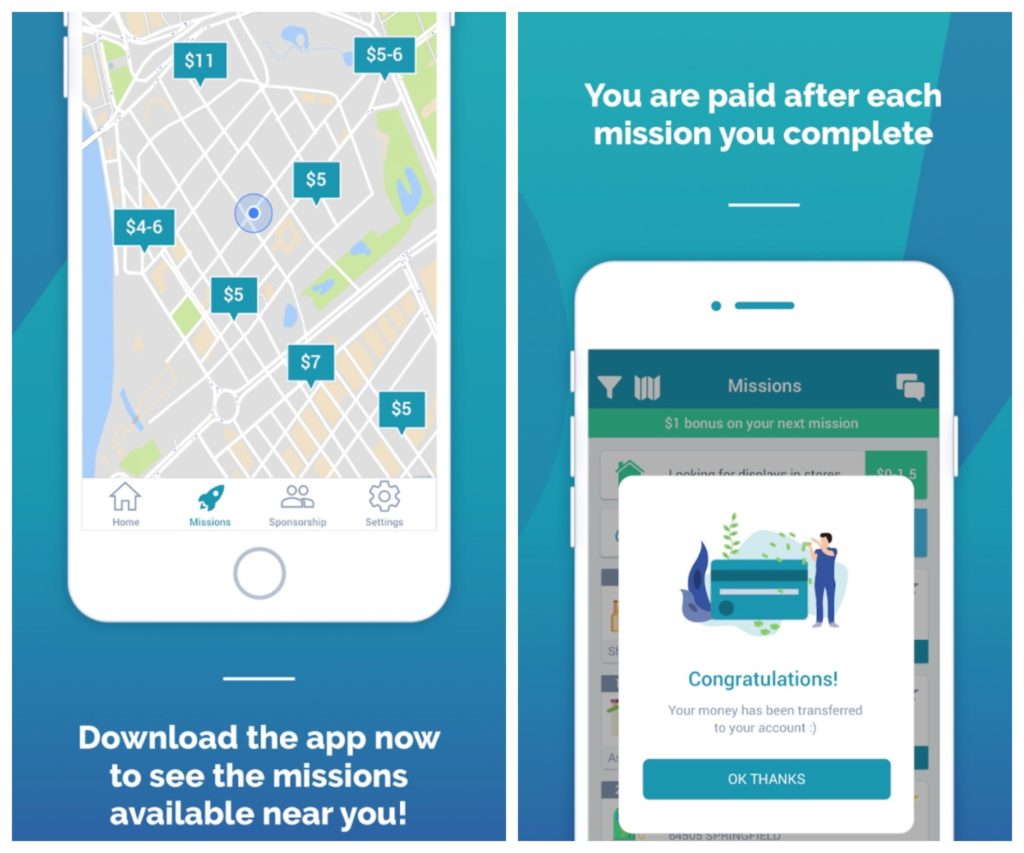 There are two ways to earn in the app:
Earning by completing missions;
Affiliate program – inviting friends, acquaintances and relatives.
Downloads: 1000000 +
Customers rating:

(4.5 / 5)

Gigwalk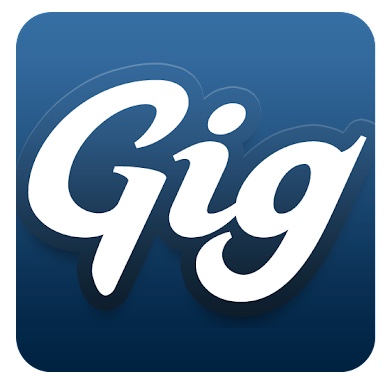 Gigwalk is a platform designed to perform a number of tasks in which performers will need to check product placement in stores.
Such tasks require a large number of people, so Gigwalk can be called a crowdsourcing platform. Tasks are placed in a special Android app, and users indicate their willingness to perform them and thus earn some money.
The tasks are most often to visit a store and take pictures of products on its shelves. The global task that Gigwalk undertakes is to solve the problem of merchandising, i.e. the competent placement of goods on store shelves.
Experts estimate that about $20 billion of retailers' income is lost each year due to improper placement of products on store shelves. Gigwalk has more than 500,000 users who are ready to take pictures and study the contents of store shelves, and even, if necessary, provide live streaming from stores.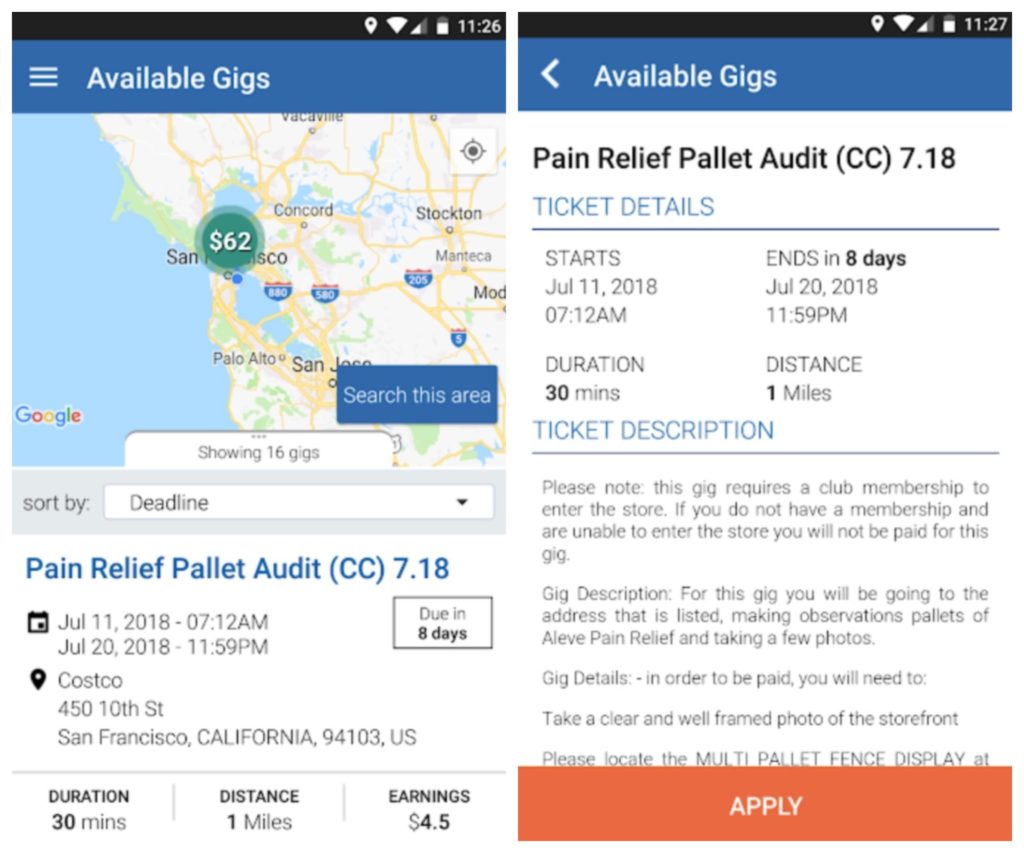 Downloads: 500000 +
Customers rating:

(3.6 / 5)

TaskRabbit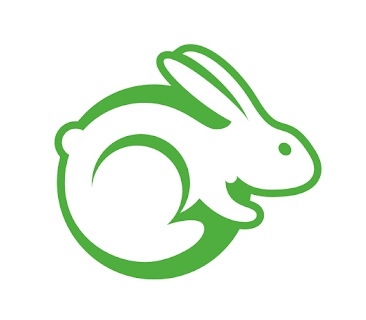 Jobs for TaskRabbit require little preparation. You have to fill out an application form and tell what your specialties are and what kind of work you want to do. You also need to go through a security check to make sure you are safe to work with.
Once you have everything set up, you will be listed as available for hire in your area. People can then contact you if they need your expertise in a particular area. You will also be notified when people advertise for jobs that match your desired salary and skills.
From handymen to movers, you can track your area and get alerts when your skills are in demand. This feature makes this service a great addition (or even a full-time job) for people who want to provide their talents to people in need.
Even if you're not an expert, you can use TaskRabbit to do simple tasks that don't require a lot of skills. For example, if you can stand in line, you can find a job on TaskRabbit!
If someone doesn't feel like standing in line to buy tickets or gifts, they can hire someone on TaskRabbit to stand in line and buy an item.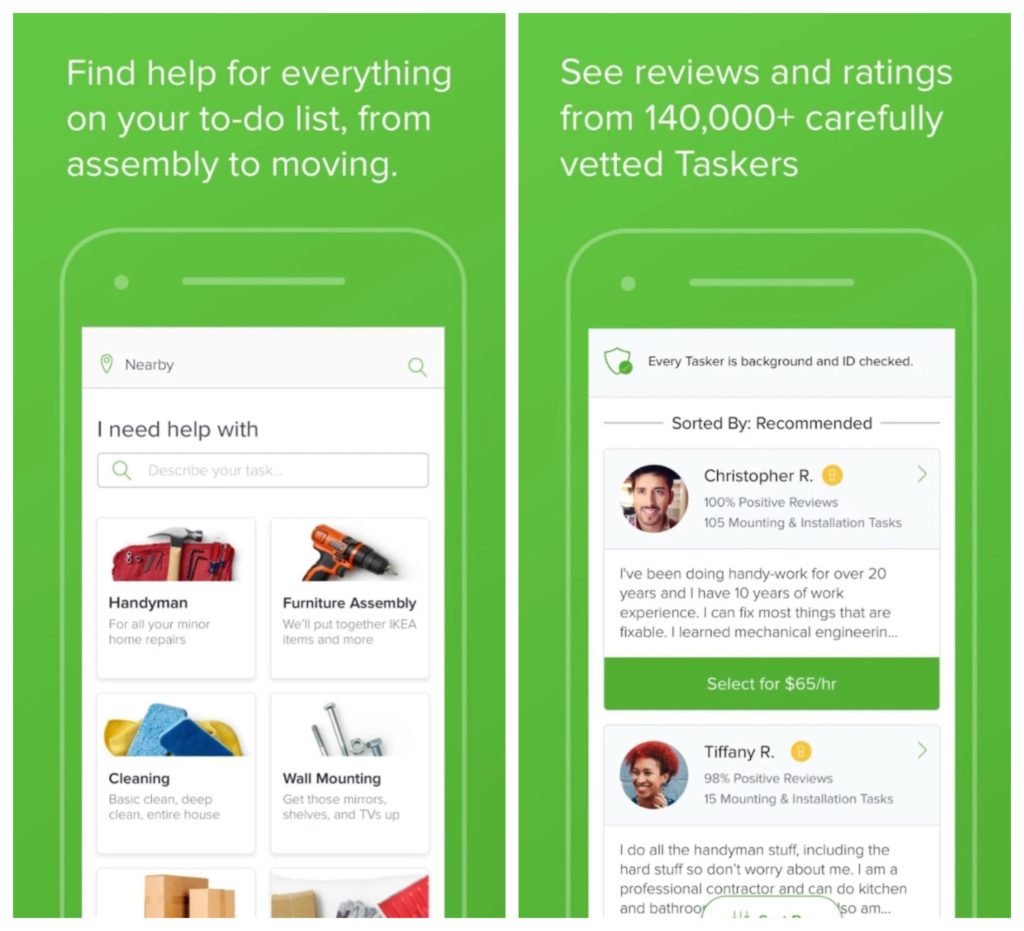 Downloads: 1000000 +
Customers rating:

(4 / 5)

Upwork for Freelancers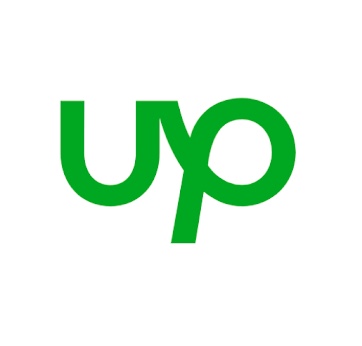 Upwork is the official app from the popular job search platform that brings independent professionals and clients together quickly and conveniently. More importantly, they can stay connected anytime, anywhere.
When it comes to working remotely, for some reason most people immediately think of programmers, web designers and translators. In fact, you can find work on Upwork not only for the above professions, but for many others as well.
The website has a lot of offers that don't require any special skills. For example, you can be asked to photograph the view from the window of your house at night and daytime, record your voice, make a video review of laundry detergent, and so on.
Upwork is a place that gives you the opportunity to make money. When filling out your profile, you specify your main skills. Based on this information, the site itself generates a feed of suitable ads on your job search page.
You can also add categories in which you are interested manually. But browsing through all the offers in the categories is a time-consuming task, so it's better to use keywords and filters.
Upwork is an important job search platform that helps thousands of freelancers from all over the world perform freelance work for clients from all over the world.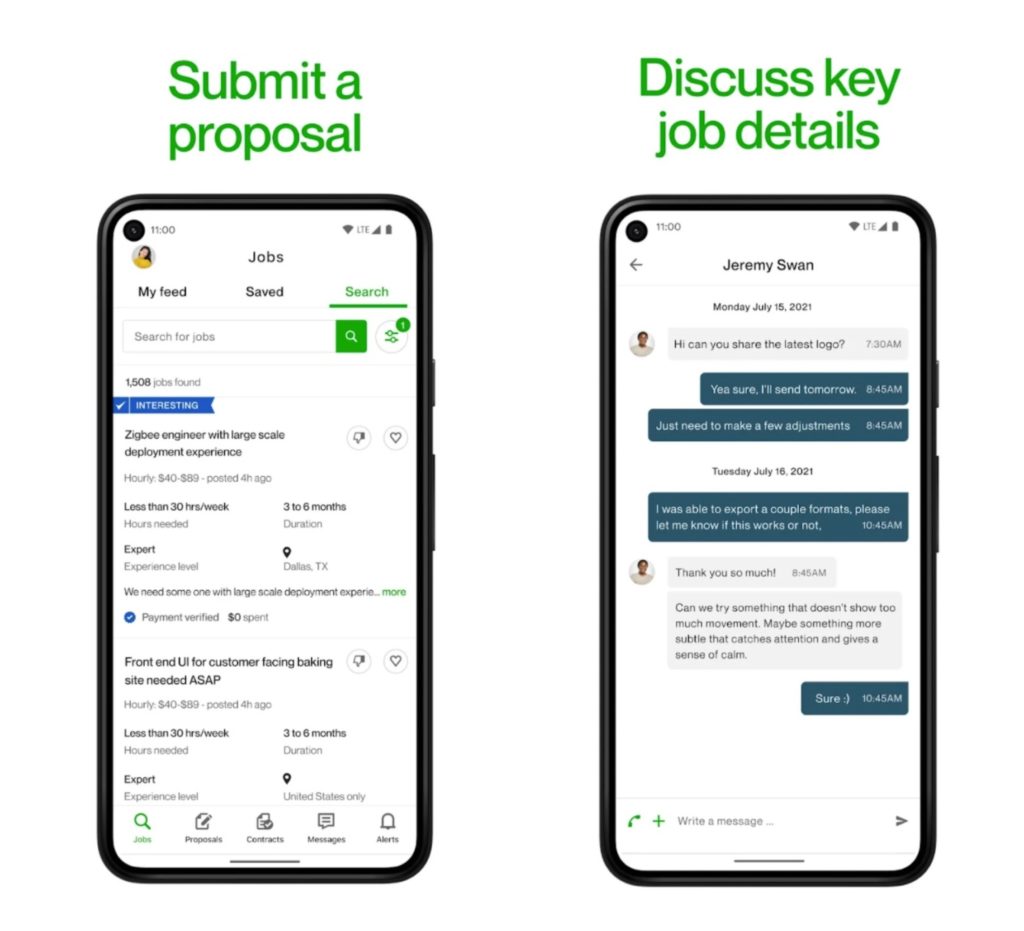 Downloads: 1000000 +
Customers rating:

(4 / 5)

UrbanSitter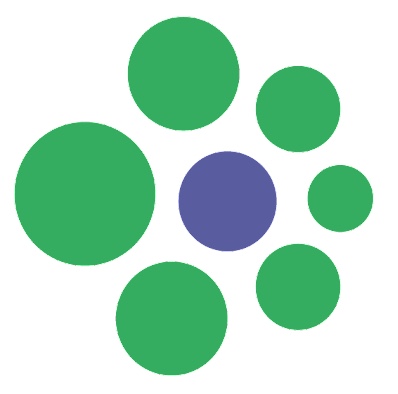 UrbanSitter is a child care service that uses the right methods for its work. One of them is the extensive possibilities of social recommendations.
Since everything in this field is built only on trust, it's very important to have positive feedback and recommendations from other people.
This is the reason why UrbanSitter uses Facebook Connect, which allows parents to view the profiles of hired babysitters that many friends already know and recommend.
The service makes it easy to find out if a particular nanny is available on a certain date and time, and then sign up for an interview or a job invitation.
After completing the work, parents can pay for services in real time and leave their feedback, evaluating the work of a caregiver in her profile on Facebook.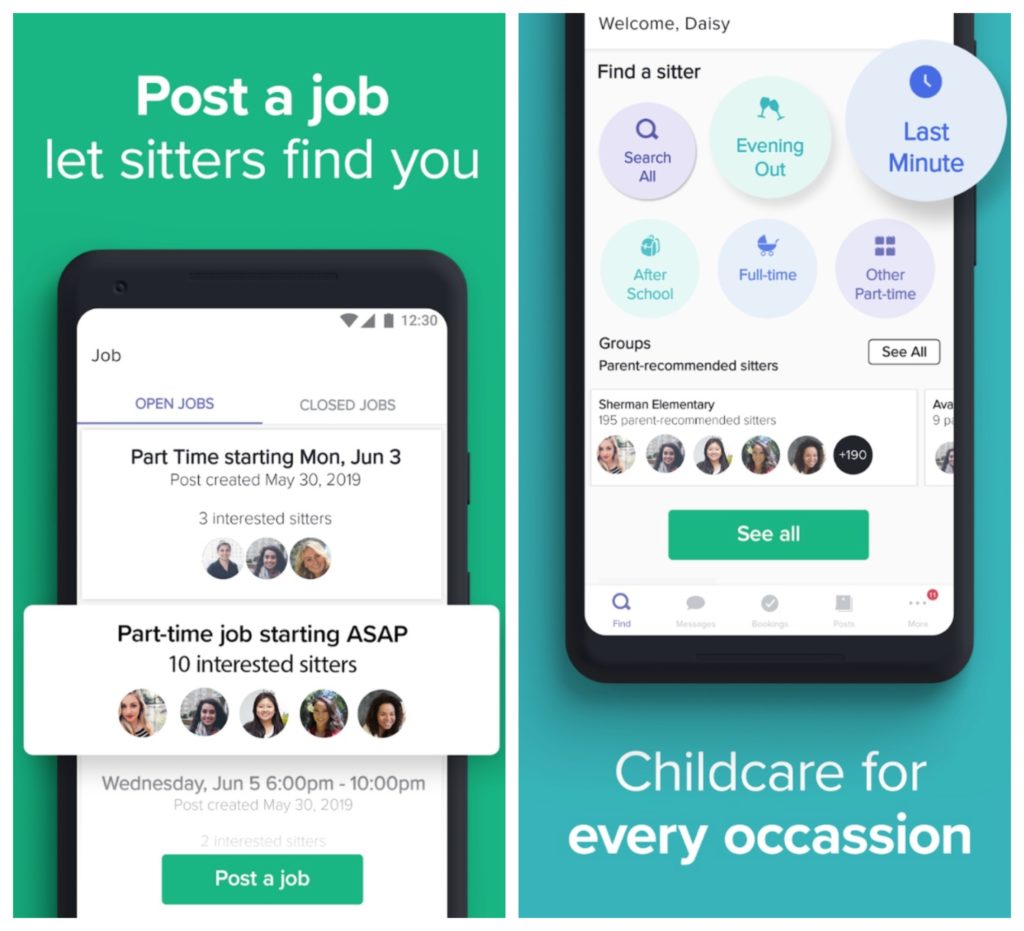 Downloads: 100000 +
Customers rating:

(3.5 / 5)

Bambino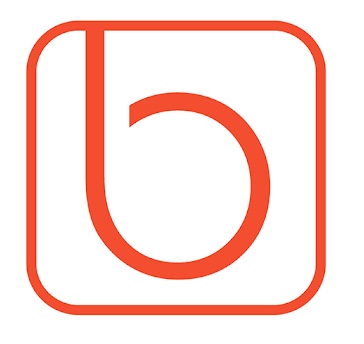 If you put off or cancel plans to be with your child, Bambino is a child care app that can calm your fears.
The app has a unique concept to help you find a babysitter that your family and close friends recommend. This is done by linking the app to your Facebook account. You can then view the "Favorites" section to see which services your loved ones have chosen.
If you're a babysitter, you can set an hourly rate. This rate is chosen so that there is no haggling over price. One small disadvantage for sitters is that the rate cannot be changed.
So, if you come to a house where you need to take care of more than one child, you have to do it at the same rate. You also need to have a Facebook account, which for many may not be the best way to use this service.
The benefits for the babysitters using this app:
No negotiation, payment at the suggested rate;
Babysitters are often recommended by friends and family;
Getting paid through the app.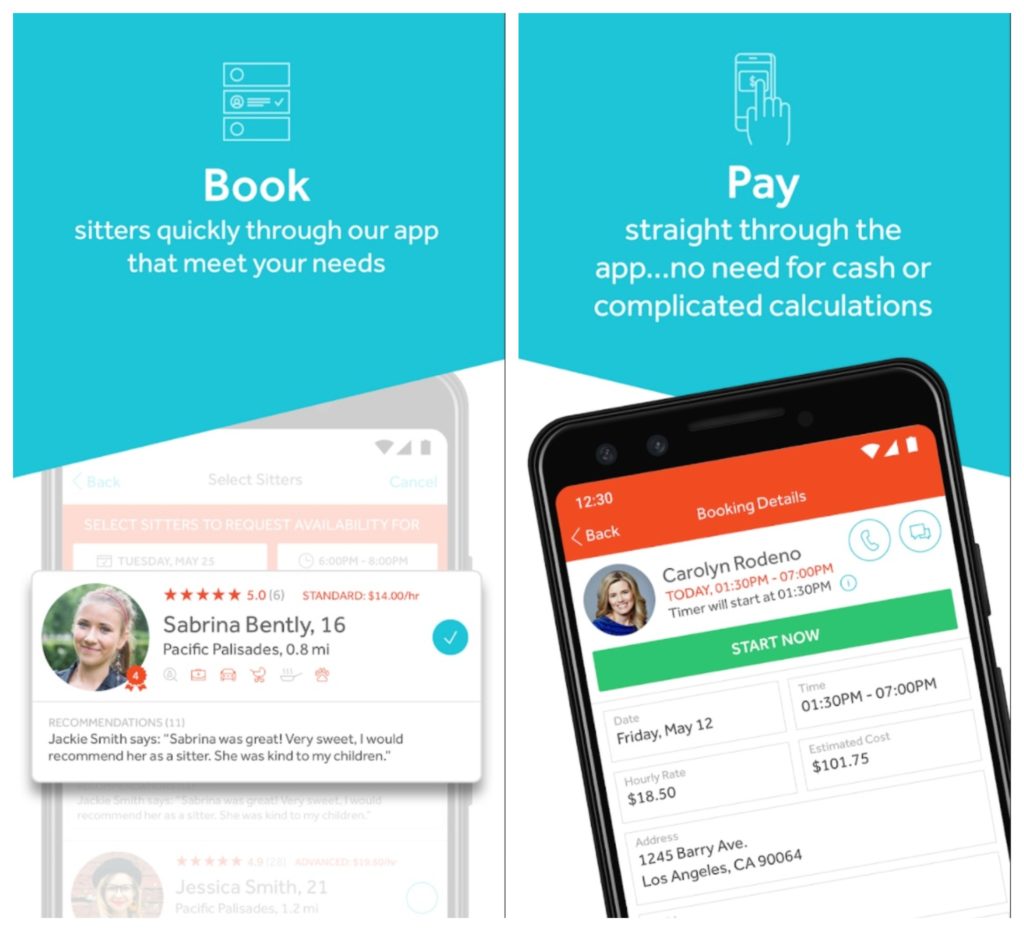 Downloads: 50000 +
Customers rating:

(3.9 / 5)

i-Say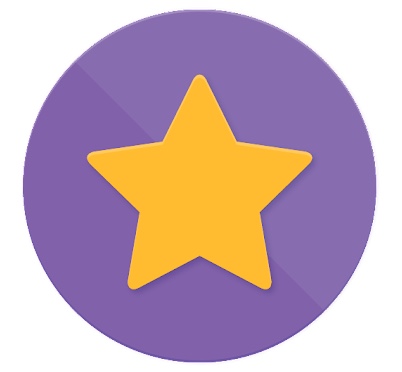 I-Say is a company that conducts online surveys all over the world. I-Say surveys people about a product and gives prizes for it.
The more thoroughly the respondent answers the questions, the more the customer will benefit from his response. In the end, everyone wins: the consumer gets a gift for the survey, and the company produces what customers really need.
Now there are surveys about the quality of travel services, electronics and other products. So anyone who buys such products and services can take a survey and get a reward.
There are no cash bonuses on I-Say. Rewards for participating in surveys are paid in points.
Between 5 and 250 points are given for each survey. Rewards are different for each survey. It depends on the number of questions, as well as the company that orders the survey.
How to withdraw money? At I-Say there are three ways to get your earnings:
Get an electronic voucher – a discount coupon to a store;
Give the money to charity;
Receive electronic money – I-Say works with the European payment system PayPal..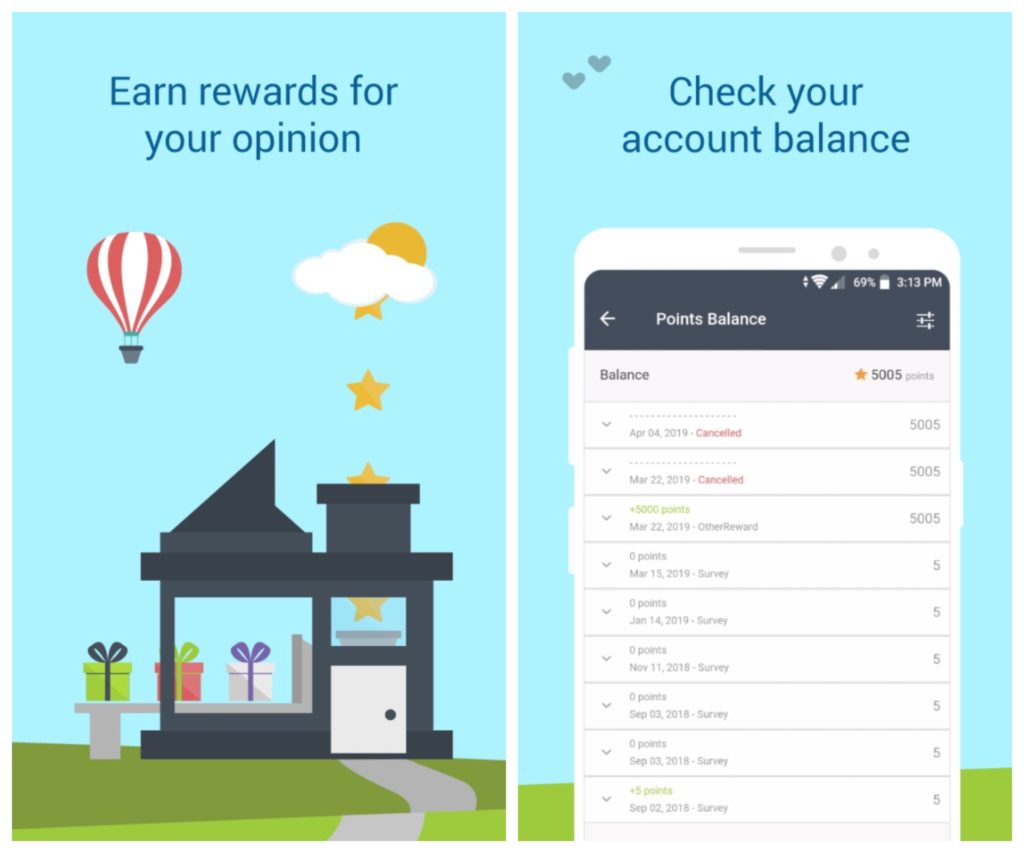 Downloads: 1000000 +
Customers rating:

(4.5 / 5)

You may also like: 8 Free money generator apps for Android
Streetbees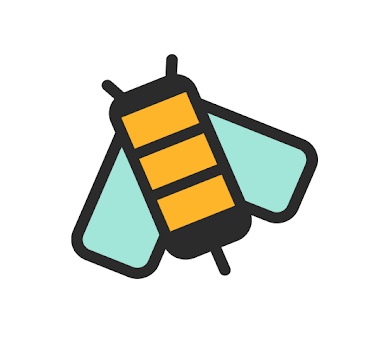 What is Streetbees? – is an app that gives you the opportunity to earn money from surveys. Surveys take the form of a chat with a bot that asks you questions and you answer.
After registering, you are automatically logged into your profile. First of all, you need to take your first survey for the final registration. Once you have completed it, you can start active tasks.
You may complete several surveys per day, for which you will be paid a certain amount of money depending on the type of survey.
Verification of your survey usually goes no longer than four days, after which the payment is automatically received by your PayPal. All surveys are tied to your geo-location, therefore, with GPS turned off on your smartphone to perform tasks will not work.
There are 3 types of tasks:
The usual question on a certain topic (now the most relevant questions about coronavirus). The survey is in the form of a chat with a bot that asks you questions that you can answer all by yourself, or choose one of the answer options;
Polls, in which after the answer, you need to attach a photo on the subject. As an example, the photo of the prices of the products in the nearest supermarket.
Well, the third type is the same, only instead of a photo you need to make a video on the topic.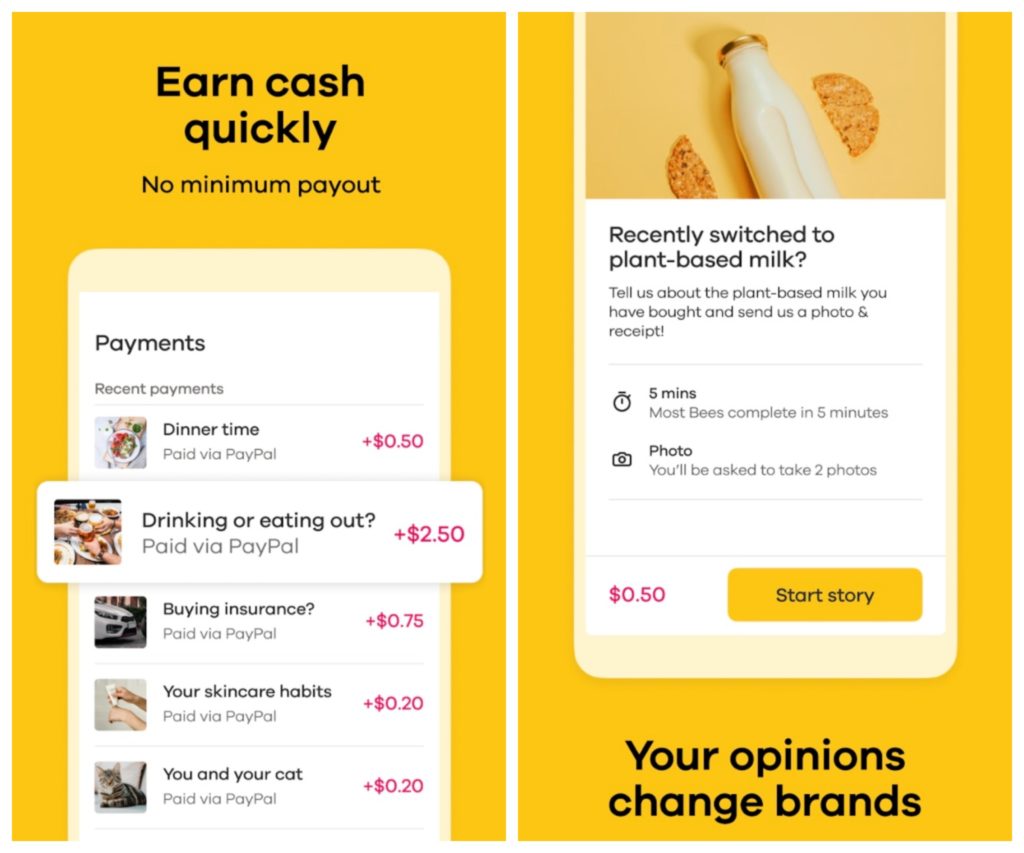 Basically everyone is happy with this application. From the positive features – a high job payment and quick withdrawal. Of the negative reviews only a small number of tasks (it depends on brands and retailers who allocate money for these surveys).
You will not get to earn large sums in Streetbees, however, quite a lot compared to other applications where tasks are more complicated. Definitely advise you to download this application!
Downloads: 1000000 +
Customers rating:

(4.1 / 5)