Stop worrying about the pictures taken on the front camera, because you just have to download the eye candy app – a beauty camera, photo editor for Android, and you will get a universal tool that will provide you with everything you need to get high-quality pictures.
Candy Camera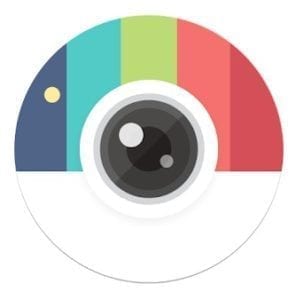 Now, you can take a photo anywhere and don't worry about the end result. More than 7 million users worldwide have rated this photo editor. Among its main functions are:
• Photo filters
Enjoy your shots by selecting the appropriate filters. Experiment with just one swipe. Forget about imperfect skin, because all the flaws will be reliably hidden! And most importantly, the application selects filters during the selfie, which allows you to always look irresistible.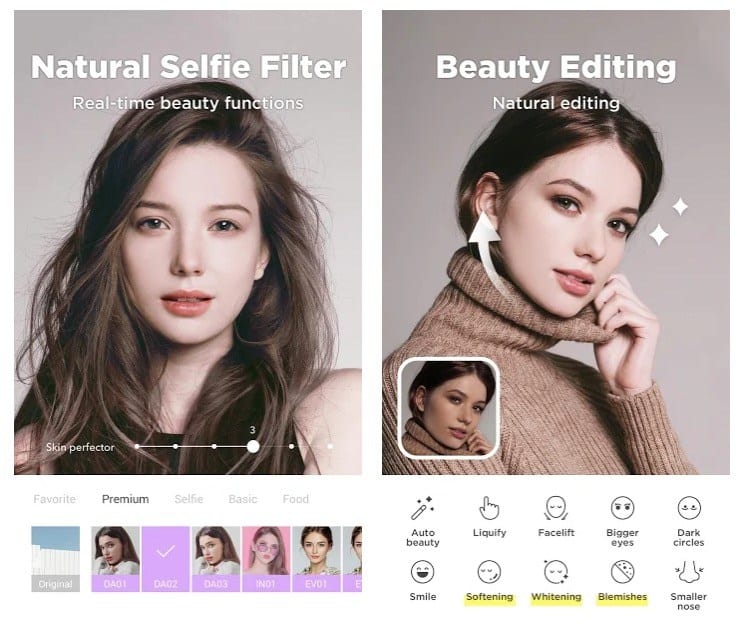 • Convenient editor
Immediately after taking a picture, you can edit it. Use advanced features such as slimming, concealer, mascara, whitening, and more. They will make you look irresistible, even in photographs taken in cloudy weather.
• Stickers
Why be content with an ordinary frame when you can embellish it using new-fangled stickers that correspond to modern trends. Their number is growing every day, so hurry to take advantage of the most unusual offers.
• Silent mode
Never be embarrassed to take a selfie! Download Candy Camera – a beauty camera, photo editor on Android and take high-quality pictures without sound.
• Collage
After meeting with friends, there are always a lot of memorable photos. So combine them into a collage and share them on any of the social networks, receiving a huge number of likes and positive comments.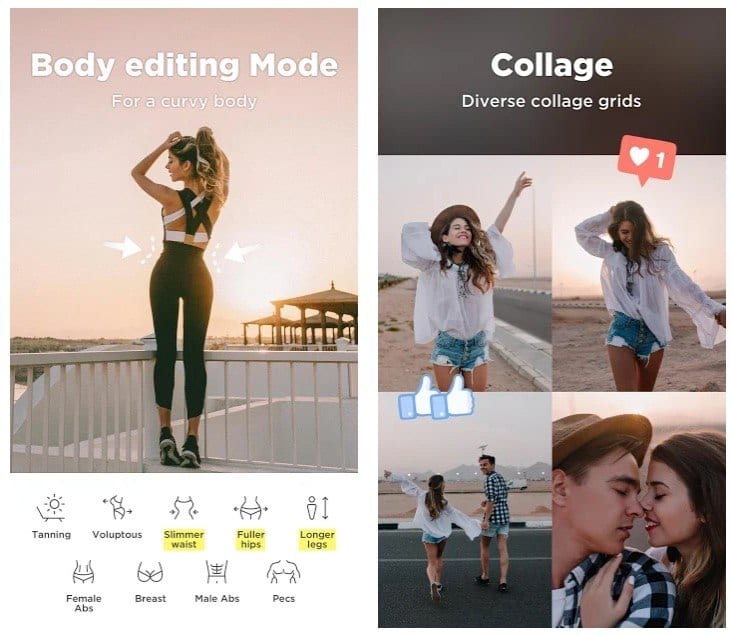 Downloads: 100000000 +
Customers rating: 

(4.5 / 5)
You may also like: 15 Best photo gallery apps for Android
Sweet Selfie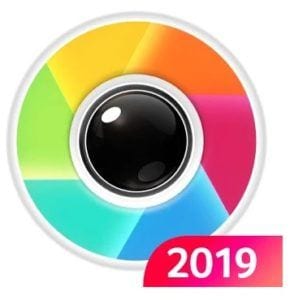 Sweet Selfie is a concise and elegant application that allows you to get a beautiful selfie in a few seconds, add effects and process it with built-in tools, save to your device and share the photo with friends. All this can be done in one minute.
Together with the launch of the application, the front camera of the device also turns on. Here you can instantly take selfies. But before that, you can change the brightness of the final photo by swiping up and down to select the appropriate lighting.
And if you need to change the effect, the same swipes, but on the left and right sides, will allow you to instantly change them, transforming the photo and making it more beautiful. There are really a lot of filters, but most are designed for girls, as falling stars, rose petals, melodies, snowflakes, and other decoration elements are added to the photos.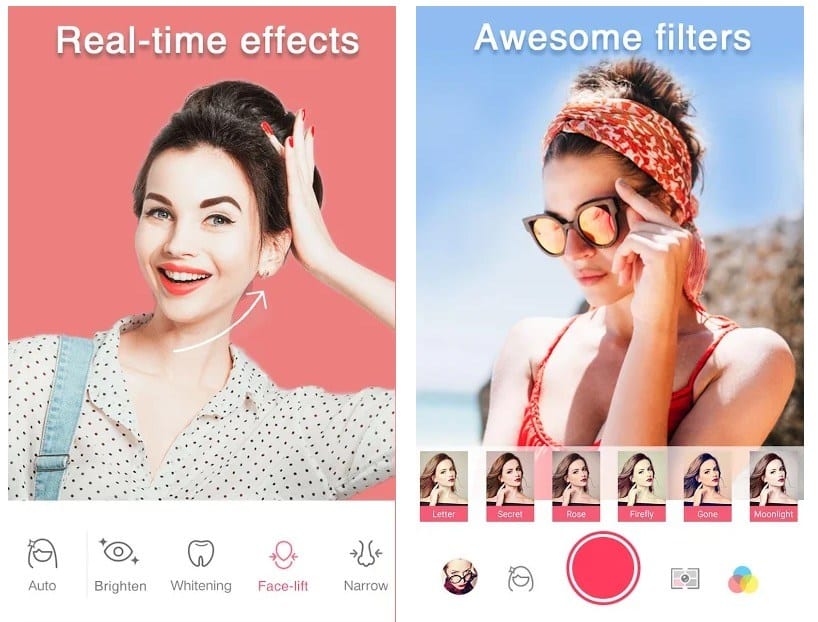 There are a couple of settings on the start screen that simplify the shooting process. By clicking on the button with an ellipsis you can: activate the function of creating a picture by a tap on the screen, as well as set a timer for 3, 5 and 10 seconds, after which a photo will be taken. At the bottom of the screen, there is a couple of no less functional buttons for changing filters, shooting, changing the frame format, including creating instant collages and turning on the blur effect, which is so often used when creating photos.
Sweet Selfie is not just another application for creating selfies, but rightfully one of the best. It received a convenient, concise and easy to use interface, a lot of useful functions and a wide variety of built-in filters with stickers.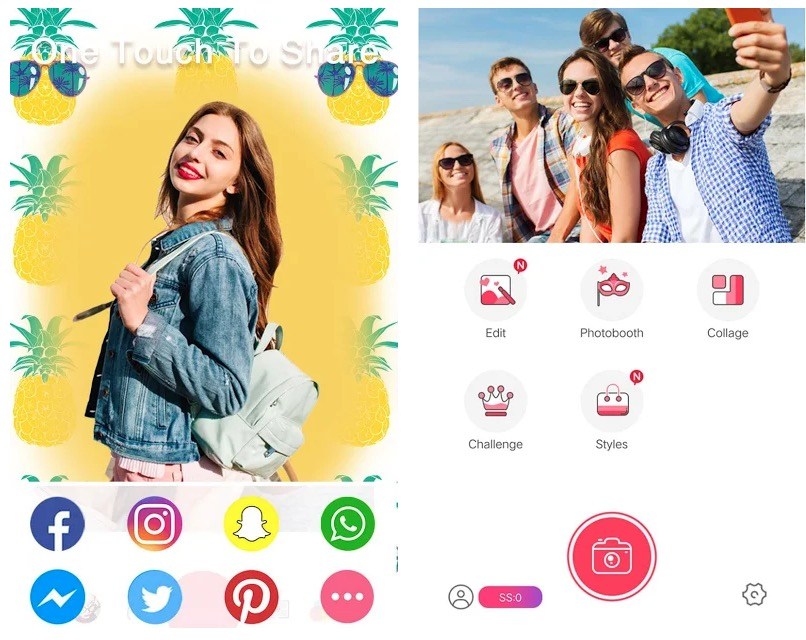 Downloads: 100000000 +
Customers rating: 

(4.4 / 5)
Bestie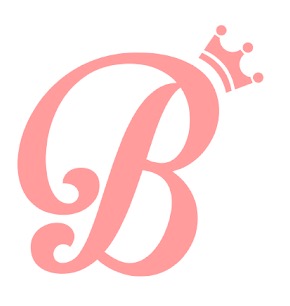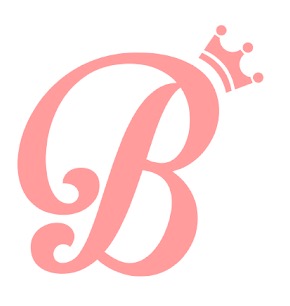 Bestie: Best Beauty Camera is a simple and convenient editor for creating the best photos in selfie camera mode. The developers of Camera360 participated in the creation of the application.
The application has many filters for skin correction. Natural and radiant retouching, changing the contour of the face, adjustable smoothness of the skin, changing light and tone, "smart" removal of spots, acne and other unwanted elements, as well as more than 100 filters to create excellent self-portraits.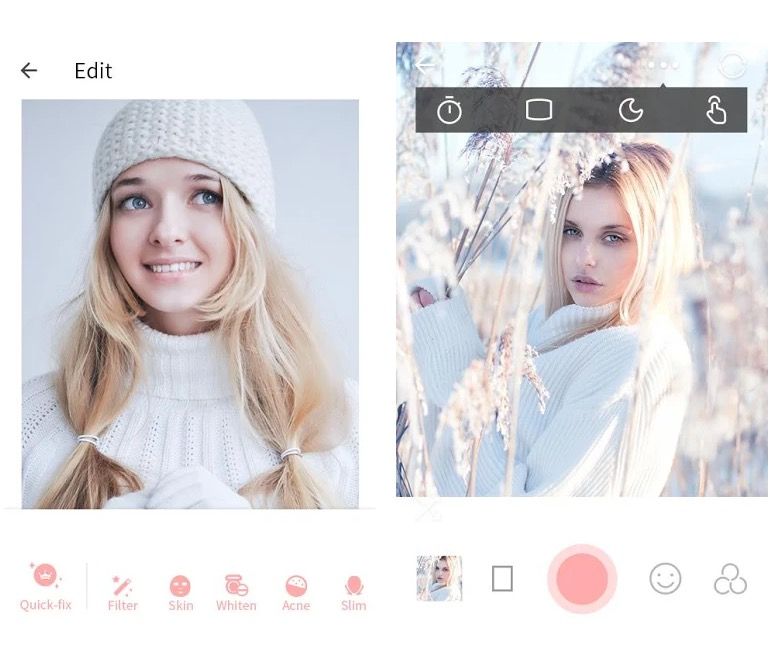 By the way, the filters in the application are fully customizable and designed specifically for selfies. You can apply them not only on ready-made photos. Just start the camera and add one of the filters in real time to immediately apply it to the video, or find out what the future photo will look like.
The application allows you to add cute characters, various stickers, emoticons and other fun elements to the photo. Change your hairstyle, add a hat or other accessory, do makeup and use face recognition technology for more fine-tuning.
With the application, you can quickly capture the best moments without personal fuss, take great selfies at night, start the camera timer for 3, 5 or 10 seconds, use all the advantages of a wide-angle lens and many other functions. Meet millions of app users and share your best pics with them!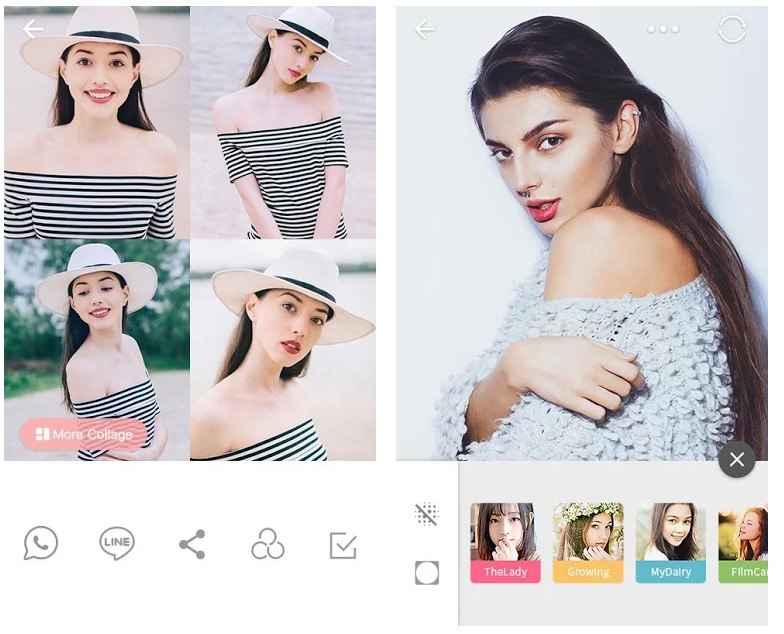 Downloads: 10000000 +
Customers rating: 

(4.5 / 5)
Eye Candy – Selfie Camera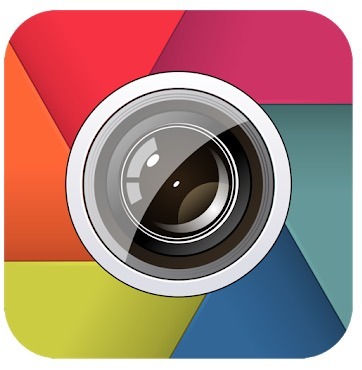 Eye Candy is an application that allows you to take photos of yourself using a huge set of filters and effects that make sure that the photo is perfect and does not need to be adjusted later. Take pictures as you want and get results that you have not yet seen.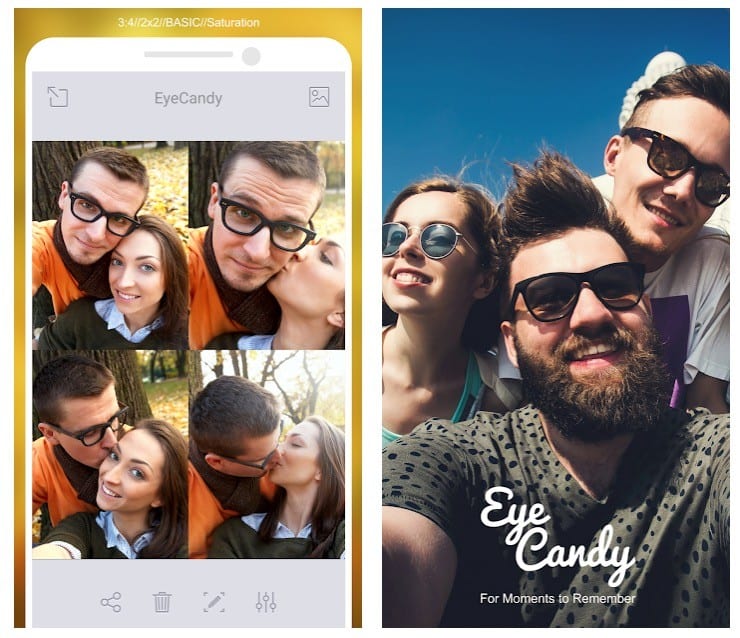 Get full control over brightness, contrast, sharpness, gamma, sepia white balance saturation hue, shade, color tint, and many other essential photo adjustments. Add Eye Candy's filters to your existing photos. Also, you can take photos and apply a series of filters to achieve the ideal results that you have always dreamed about. For example, you can take a picture with one filter and add other filters later.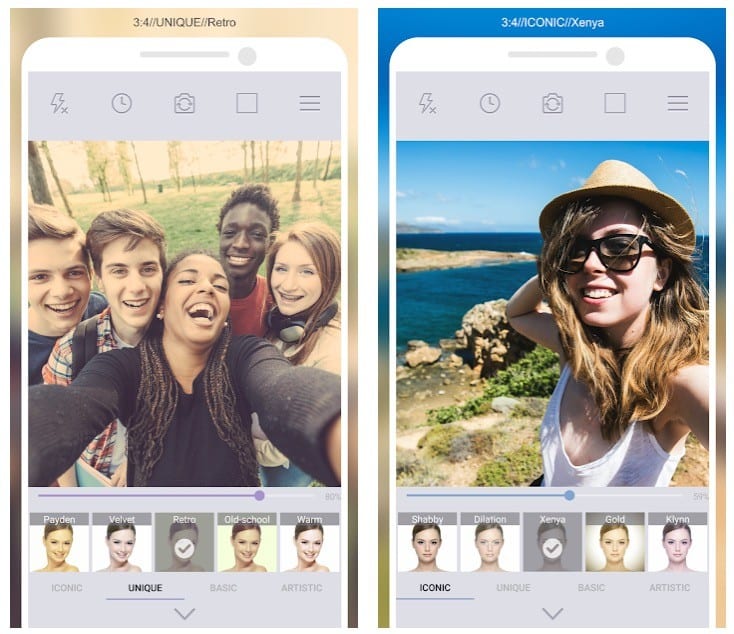 From the settings menu, you can select the number of photos for the pic collage, which makes it easy to create collages from several photos. In addition, turn on or off the shutter sound, timer sound, and other sounds. No one will hear you making selfies. So, never feel embarrassed to take a selfie! Take pictures everywhere and apply all the lighting effects you like, even changing the color of your eyes or retouching your nose with Eye Candy – Selfies Camera, a fun app for taking perfect selfie photos.
Downloads: 10000000 +
Customers rating: 

(4.4 / 5)
You may also like: 15 Best photo sharing apps for Android
Sweet Camera – Selfie Beauty Camera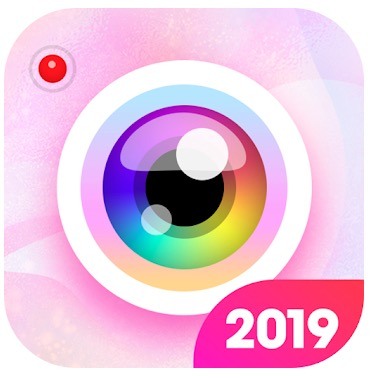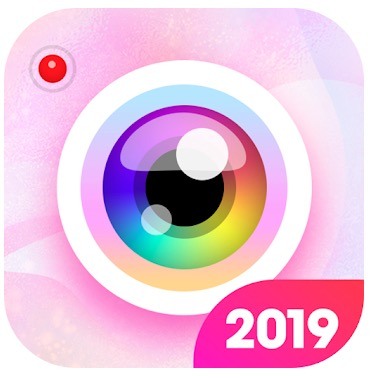 Thanks to the amazing Sweet Camera app, you can take photos and edit them in seconds. Create a variety of unique and funny images using a dozen filters.
The Sweet Camera control system is super simple. Just take a photo, open it in the image gallery and select the filter that you like. You don't need deep knowledge of photography. Just click on the filters and see how they will change the photo. If you don't want to add a filter, then go directly to editing. Remove red-eye, change face shape, or remove unwanted objects from the photo.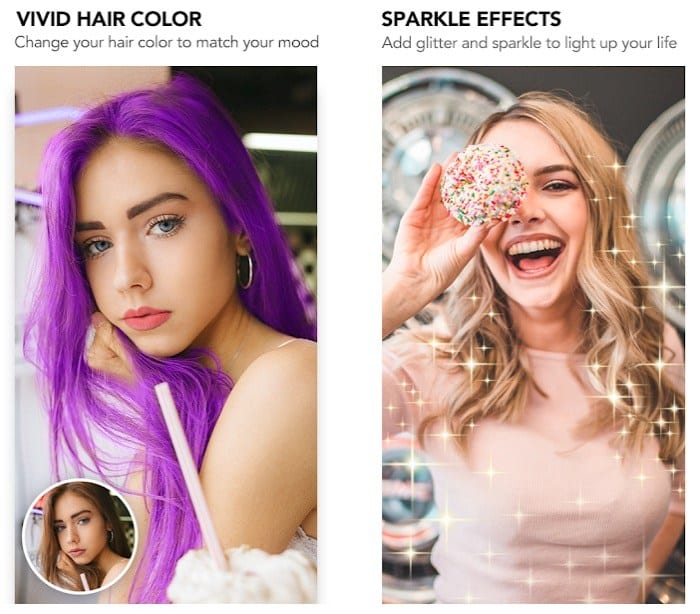 After adding filters and completing photo editing, add different stickers. In the application, they are anything from masks to animals. Add a funny bird on your shoulder or puppy mask to a friend. Add colors and frames or create collages, and then send them to friends. Enjoy the newest way to decorate photos thanks to Sweet Camera.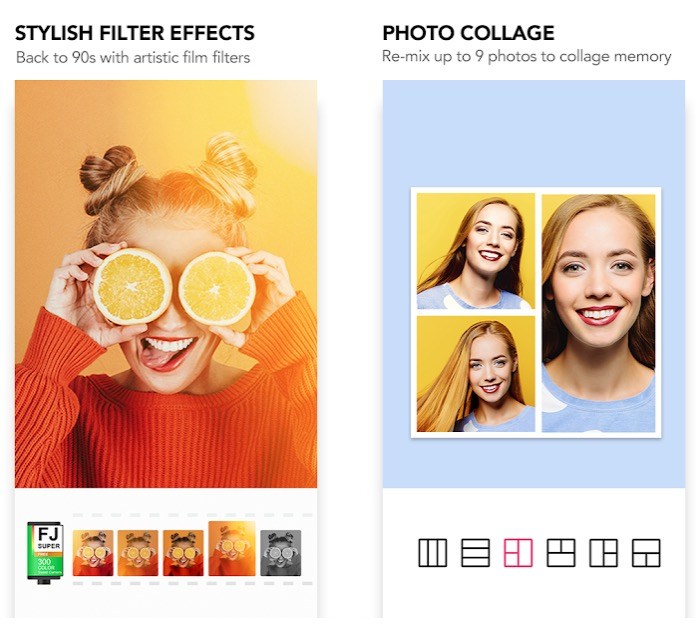 Downloads: 500 +
Customers rating: 

(4.7 / 5)