It seems like you can invent nothing new in the notes taking app – the name of it speaks for itself. Well, of course, you can do this app more multi-functional, add more features to it – there are many multi-functional notes taking apps on the market but it's extremely rare when they gain true success.
You may also like: 8 Best DASH Diet Apps for Android
The reason for that is that probably the complexity and an abundance of additional features is not something that people are looking for when they just want to have a tool for taking notes.
That's why we made a review of this cool note-taking software – GitJournal – and we're going to tell you why it has all chances to become your next top-ranked app.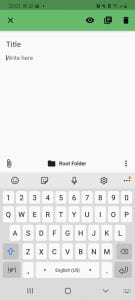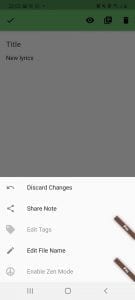 When you download GitJournal you see that the app is extremely easy to usage – there are no extra features and you can start taking notes right away as soon as you downloaded the app to your phone. You can always access your notes in the online and offline modes.
At the same time, the app doesn't seem plain, when there is literally nothing – GitJournal includes a number of interesting features, but almost all of them are placed in the main menu. Because of that the app itself is very lightweight and won't occupy too much of your phone's memory space.
After you feel like you have too many notes you can sort them out in the folders or group them by the date, for example – and you can also export all of them as the Markdown + YAML header format.
You can store notes of any type in GitJournal – even the most personal and of high importance – because the app pays detailed attention to the security of the personal data. It guarantees that everything you put into the app won't be passed to third parties.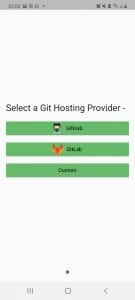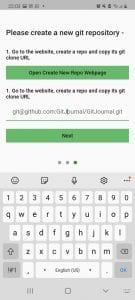 And last, but not least authentic feature worth mentioning and also the feature the distinct GitJournal from all the other note-taking apps is this app is actually an open software.
If you go to the main menu, by clicking on the sign that you will see at the left at the top of the screen, then you will see a function that is called "choosing your Git Host". You will be able to choose among GitHub, GitLab, and custom your own. You can also make this process automatic or manual. The app can also be integrated with other Git tools.
You may also like: 5 Best Atkins Diet Tracker Apps for Android
Therefore, GitJournal is a great app in functionality, usability, and data security. It is basically the synonym of "nothing extra" so it includes all the features essential for an app in this category and even more.