Everybody wants to keep their family under control and it may be a real challenge these days. But if you have a family locator app that brings the whole family together online it will be much easier. That's why D'scover app is an efficient and useful choice for all of you who want to stay in touch with your friends and family.
D'scover can show you everything what is nearby, but if you are looking for a place to eat out, it's not the best choice. But you can use the restaurant finding app and discover new restaurants in seconds.
With D'scover app, you can immediately found on the map not just where your family member is but also where he wants to go and if he is in a dangerous place you get an alert. You can set up safe or dangerous zones for your family members and check where are they all the time.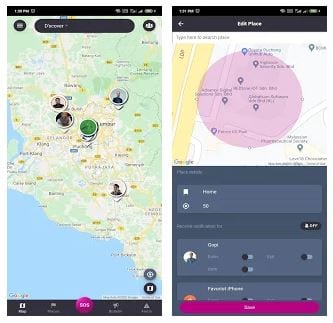 This application has an interesting minimalistic design, so this app is really easy to use. There are not that many apps that are so easy to use and which help you to stay in contact with your family members. In order to start using the application, you first need to register. The registration process feels easy and fast.
You just need to indicate your email and phone number to receive a confirmation email. Then you can add your friends or family members to the application by adding their phone number or by selecting these people in the contact book of your phone.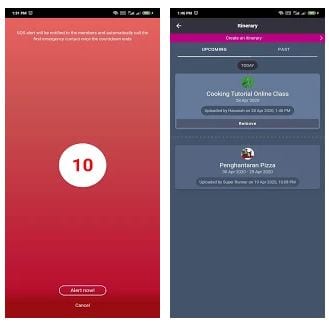 Conveniently, all your family members will be marked on the map and you could see where your family member is at any time. Also, the application has a convenient family chat, where you can quickly exchange information with all your family members at once.
More family locator apps can be found here. 
Or you could also plan a family trip or some other family activity. As you can see, the D'scover app is super convenient and suitable for every person who wants to stay in touch with loved ones at any time and in any place. If you are busy and don't have enough time to be in contact with your family members, then D'scover app can be your best family app choice.