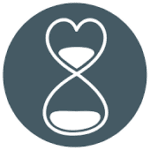 SaveMyTime – Time Tracker for Android, which will help build a balance between work and leisure. This useful utility will constantly keep an eye on what you are currently doing. And then with the help of visual graphs will show what you are spending your time on.
Observance of the balance between work and rest is really an important issue that is of great importance for the psychological and physical condition of a person.
You may also like: 26 Free Clock widgets apps for Android
To maintain the right balance between work and life, you first need to determine what you are spending your time on. It is not always necessary to rely on subjective sensations and memory. It is better to trust the task to the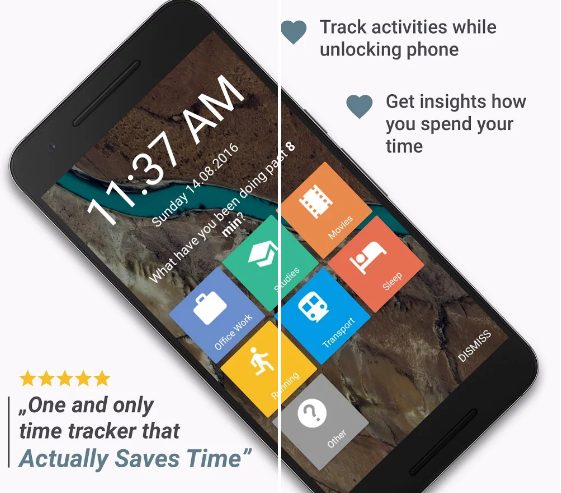 SaveMyTime program, which will carefully fix what you are doing during the day in fact.
First of all, after installing the application, you must specify the types of activity that you are going to follow. After that, you need to specify how often the program will ask about what you are doing. Having completed these preliminary settings, you can safely do business.
At the intervals you set, the smartphone lock screen will prompt you to report on your lesson. To do this, simply click on one of the tiles with activities. All the collected data the program processes and demonstrates in the form of visual graphs. With their help, it is very easy to determine what you are actually spending your time on and how well you keep the balance between work and leisure.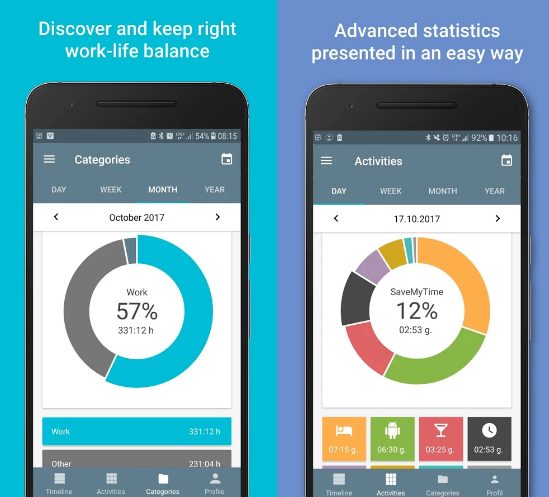 A typical user unlocks his smartphone on average about a hundred times a day. The program SaveMyTime uses this fact and offers to spend only one second in order to report on the time spent. In return, it will provide you with a full report, which, perhaps, will force you to reassess your activities and choose the correct regime of the day.
SaveMyTime: Time Tracker has quite flexible settings. The user can change the color of the interface. There are several interesting design options.
The application SaveMyTime is distributed free of charge and works on devices running Android 4.2 and higher.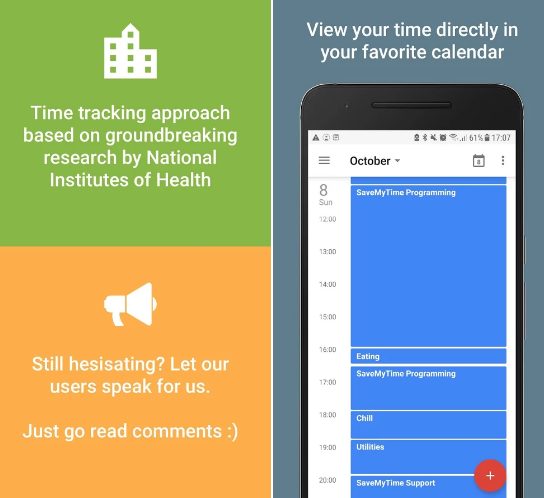 Downloads: +500000
Customers rating: (4.6 / 5)
You may also like: 21 Best reminder apps for Android