When applying to a recruitment agency, you, first of all, make a resume. Usually, you fill in a ready-made template, taken from friends or online, and in a banal way expound another faceless story of an ordinary man, create a print version and send it to potential employers.
It's time to introduce novelty: change and refresh the look of your resume, surprise your HR staff, adhering to the modern and professional manner of presenting information about yourself by using special applications to create a resume.
[divider style='full']
CV Maker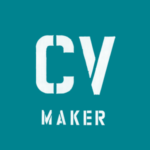 Online CV, infographics, and new professional social networks are pleasant additions to the classic resume format, which you still need to have on hand just in case. In this case, it is more convenient to use the service, which itself embeds information about education, workplaces, and skills in the chosen template.
CVmaker is aimed at people who are looking for work in large companies. It is not acceptable too catchy letters, at least due to the fact that often the primary sorting is carried out by a robot – an abundance of graphics can prevent you from reading the text.
The service offers a choice of 6 templates, each of which allows you to create a beautiful resume in its unique style. In addition to this, you can download your own layouts and work with them in the future. The result can be immediately sent to the required email, and also saved in PDF or HTML format.
Downloads: +10000
 Costumers rating: (4.1 / 5)

Pocket Resume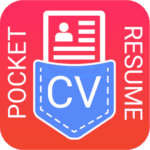 Do you want to create a competent and professionally executed resume or search for a resume sample? Do you want to find a decent job? Pocket Resume – an application that will be useful for many. Pocket Resume is a simple and convenient tool for creating a resume, which can then be printed or sent by mail. This app uses a fairly advanced and complete set of features to help create the perfect summary for you.
The default settings are good enough for most resumes but there are settings for those who want to stand out from the crowd. You can create your own section titles and content without worrying about formatting.
Pocket Resume – an application with various controls that allow you to enter information with minimal effort, the tool does most of the work for you. For example, enter the start and end date of the previous job. In addition to the standard input fields (position, location, etc.). There are custom fields for you to add notes or details that you think are relevant. Finally, the application allows you to format all this, send it to Pdf as an attachment directly from the application.
Downloads: +1000
 Costumers rating: (4.1 / 5)

Resume Builder Pro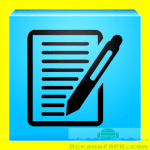 The Resume builder application is a simple and effective tool that will help you create a professional resume.
It contains a large number of beautiful resume templates so that you can make your resume more attractive to the interviewer and increase the chance that you will be invited for an interview. We wish you a good job.
Downloads: +10000
 Costumers rating: (4.5 / 5)

My Resume Builder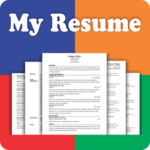 A wonderful resume designer based on templates, which will talk about your career path, as if about a story from life. Thanks to a number of functions, you will have the opportunity to demonstrate your creativity, as well as to prove that you are the perfect candidacy for the vacancy. This application is free, which can not but rejoice. The CV is saved in PDF format, and if you forget something, you can always go back to CV editing at any time. It is also possible to create multiple resume templates in case you are a generalist-specialist!
Downloads: +1000000
 Costumers rating: (4.4 / 5)

Smart Resume Builder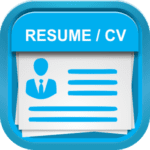 The application allows users to create minimalistic, adaptive resumes. This is a kind of visualization of everything that you are capable of, and what your potential customers or employers may be looking for.
Users can create simple, yet bright professional CV, which emphasizes professional experience, achievements, and much more. Unlike other builders which make the design to the extreme, Smart Resume Builder focuses on the basics. The resume is easy to create and can be changed at any time. Choose any of the presented formats, edit the background, font, style at your discretion. Save the result in PDF format and email it.
Downloads: +1000000
 Costumers rating: (4.4 / 5)

Resume App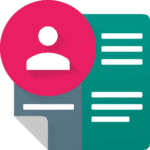 Here you will get a resume of conservative in design and easy in terms of text. The data for filling the graph can be entered manually or transferred from your Facebook.
When composing a resume, you can insert images (for example, certificates, diplomas, photos) and logos. In this case, which is convenient, you can import some files directly from your page from social networks, for example, photos from Facebook.
The elegance of your resume, obtained by using Resume App will definitely impress any employer.

Downloads: +500000
Costumers rating: (4.4 / 5)

Curriculum Manager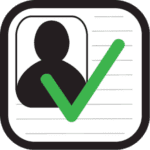 This is an excellent tool for creating your professional resume quickly and easily. In addition, this service is free.
Due to a clear interface to the creation of CV, you will need a few minutes. This program will appeal to lovers of "classics": a minimum of pictures/icons/mark – maximum information. You can save created files in PDF format and send by email.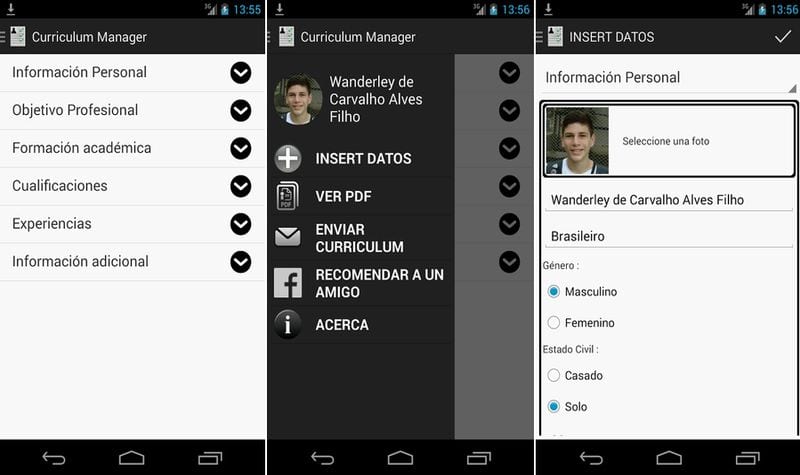 Downloads: +500000
Costumers rating: (4.3 / 5)

VisualCV Resume Builder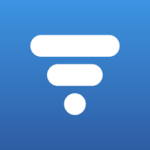 After passing a quick registration (you need to specify email, password, and choose a name for the link to the resume), the system immediately offers to import information about yourself from LinkedIn. Those who do not have a page in this professional network or do not want to "load" information from there – can skip this step.
All you need to do to make a resume is to fill in the required fields. In doing so, you need to do this in the most detailed way, because the service based on your information creates a resume, where your career path is displayed (by the way, for greater visualization you can even download company logos where you worked), and also creates infographics from your achievements, duties, the evolution of skills, interests, knowledge of foreign languages, etc. In general, you can show the potential employer how you developed and grew in the process of work. To a visual summary, you can also add a portfolio, significant numbers, quotes.
Downloads: +100000
Costumers rating: (4.6 / 5)

Easy Resume Builder by Technokeet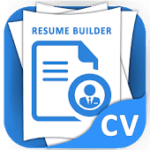 The application was designed to create informative and unique CVs. This is a free service that has built-in advertising. The program offers an intuitive and attractive interface.
The user contributes his professional information and exchanges the received work in the network. Fields can be supplemented or modified. You also have the opportunity to create multiple CVs for different employers. There is an option to download a CV in PDF format.
Downloads: +100000
Costumers rating: (4.2 / 5)

 CV Maker New Edition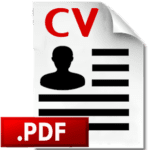 Making a beautiful and professional resume in a matter of minutes is real. CV Maker New Edition allows you to structure and formalize your record data in real time. This free service works well, especially in those moments when an urgent resume is urgently needed.
Initially, it is proposed to fill in basic information about yourself, work experience, skills and knowledge, education, interests.
Convenient viewing function, which allows you to evaluate how the resume looks like at the moment. In addition to the usual help page, which explains how to compile a resume, clicking on the CVTips icon, you will find useful tips for creating it.
After filling out all the information, the created document can be downloaded and saved in the PDF format. You can choose from several ready-made design styles. The application is characterized by minimalist, non-irritating design, rather convenient navigation.
Downloads: +10000
Costumers rating: (4.3 / 5)
Easy Resume Builder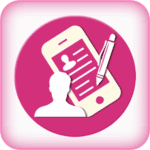 Create an impressive resume that will immediately attract the attention of the employer. In the application, it is possible to make a resume by selecting a template from the collection, which is constantly updated. You can even make it interactive! To create an interesting CV, it's enough to download information about yourself – the program will do everything for you. Tell us about your professional qualities in an attractive resume using professional layouts that you can edit to your taste. Change the font, the color of the text, add headings and fields – all that your imagination is capable of. Keep the ready CV in the PDF and send it to the employer via e-mail.
Downloads: +50000
 Costumers rating: (4.3 / 5)
Resume Creator HD + HTML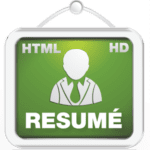 The app offers an intuitive and attractive interface at your disposal. Start by filling out your resume with all the necessary data, and in a minute it will become attractive and stylish.
All you need to do is to choose the future format and fill in the standard blocks: general information, work experience, qualifications, education, interests, and recommendations, etc. Save and download your resume in PDF, HTML and Word File rtf formats.
Downloads: +500
Costumers rating: (3.4 / 5)
Resume App Pro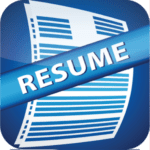 The application will help in creating a resume and will do it as soon as possible. Just enter the data, the rest the application will do for you. Save that out, and go! It is possible to save CV in PDF format, as well as in Word, for further editing on the computer. The finished resume can be sent by email.
Downloads: +1000
 Costumers rating: (2.5 / 5)
Resume Pro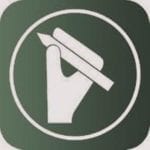 With its help, you can create a resume without using third-party services and without resorting to the services of relevant agencies. The application has a very simple and intuitive interface. Its main screen contains six sections, in each of which you should enter this or that information about yourself.
Pay attention to the fact that the application allows you to enter information for each individual place of work unlimited number of times. Also, you can add recommendations received from your employers or colleagues. The number of recommendations is also not limited. In addition, you can specify the skills obtained in the course of work with detailed descriptions of them.
The application allows you to enter any additional information that you think may be necessary. Here you can also indicate your marital status, the number of children, the availability of driver's license, the category received and any other information. In addition, the application allows you to send the created document as HTML or PDF by email. You can also print it out.
Downloads: +100
 Costumers rating: (3.2 / 5)
Career Igniter Resume Builder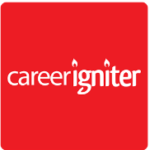 If you desire to create a resume rapidly which will give you an advantage by impressing in the HR department, once they begin to study it, try using the Career Igniter Resume Builder. This application, which permits you to build a vocational CV in some mere movies, and also permits you to store the result as a DOC file.
The master-tool interface assists you in the development of each section of the CV. Typically, a quality resume involves the applicant's contact details, their purpose, the history of education, any additional certificates they have, past work experience, skills, and recommendations that may vouch for them. Career Igniter Resume Builder suggests cells for all this info. All you need to do is enter the appropriate data on each tab and click "Next" until you attain the last step.
Because the destination file is in DOC format, you may always append extra information later by uploading a resume to any media that supports the format.
Downloads: +100000
 Costumers rating: (3.6 / 5)
CV Writing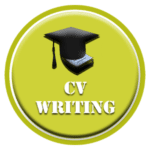 Everything is strict, traditional, and minimalistic here. All you need to do to complete a resume is to fill in the required fields. If you start to create a resume in the first time, you can refer to the tips for creating it, which you can find in the application. After completion of work, your CV will be available for editing.
Downloads: +100000
Costumers rating: (4.3 / 5)
Google Templates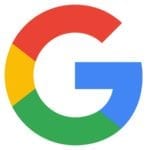 Google templates – no problems. If you do not want to use these or other services, you can make a resume using one of Google's templates. At the same time, you can find templates not only for CVs but also for cover letters. Also, here are resumes of other users – you can "spy" who and how structured information about yourself.
[divider style='full']
When dozens and hundreds of people pretend to work for your dream, it's important to be visible. Personal charm comes in handy later than the resume, so it's extremely necessary to submit yourself correctly and, if possible, especially, brightly. When creating a resume, use one of the described applications and stand out from the crowd!