Do you dream of becoming a famous singer or try yourself as a hip-hop singer? Don't be afraid to create new songs, because you have all the possibilities to do so.
Special applications will help you improve your voice and create an incredible masterpiece. In this review, we've collected the best autotune apps for Android, which will help you to create your own music tracks.
Voloco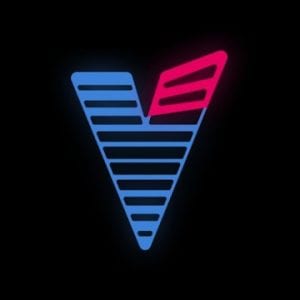 It's a cute audio editor with a dark interface and minimal features.
Microphone recording and hotkey combinations are supported.
Voloco allows you to record your performances in audio or video so you can easily share them. Create your own music video selfie. Post it to Instagram.
Here it is easy to highlight the audio pieces to be removed: it can help to clean the pauses and breaths.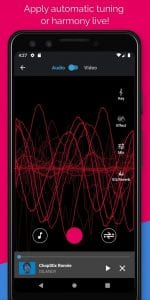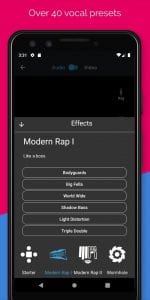 There are quite a few effects. For example, you can apply a smooth rise and fall of the audio to a certain area, turn it backward or replace it with silence.
Downloads: 10 000 000+
Customers rating:

(4.5 / 5)
You may also like: 21 Android apps to make your own music
Tune Me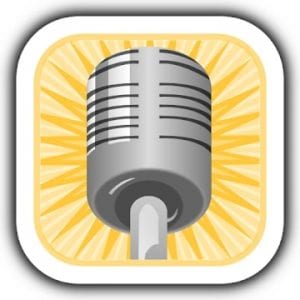 It's a simple and fast audio editor that doesn't need anything extra. There is one track available for processing.
It means that you can't mix the podcast here, but it's easy to process the take, cut out the silence, and apply effects.
The interface doesn't need careful study, and all you need to remember is key combinations. This way you can process the track faster.
To edit, simply drag and drop the audio into the workspace. You can also record audio from the microphone and process it.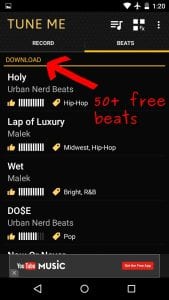 This application is distinguished from the previous audio editor by a set of effects. There are 18 of them, including frequency filters, compressors, signal amplifiers, overload, and others.
Downloads: 10 000 000+
Customers rating:

(3.8 / 5)
Auto Tuner Voice Recorder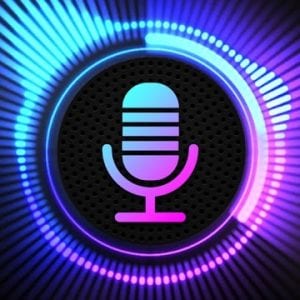 This is a more advanced audio editor that supports importing many tracks at once. It's in single-track mode, though.
It means that you can glue several fragments of different audio files, but not mix them so that they sound at the same time.
You can also record the sound from the microphone.
There are several special modes. In one of the modes, which is called Talk Mode, developers will offer users to just say the right text.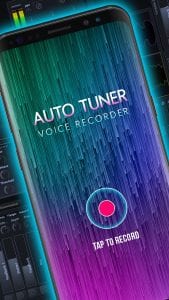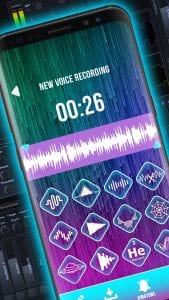 Thus, this application will create a ready-made song based on it.
Downloads: 100 000+
Customers rating:

(2.2 / 5)

Rap Fame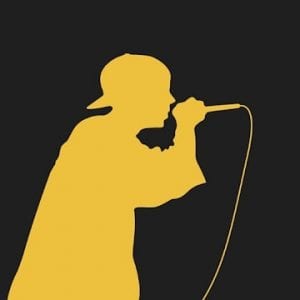 In this app, you can import and export files, select a sound source and audio interface, add markers to the track, change the tone and speed of the track.
There is also a VST tab in effects. The application will offer its list of possible superstructures for processing.
This application will be suitable for more advanced performers.
Here you can rap for the selected bit, and the application will fix your deficiencies in rhythm by itself.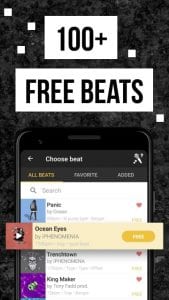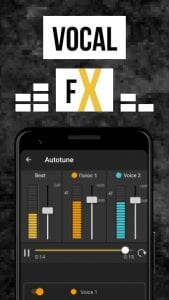 At the same time, the user is free to choose the desired style of performance, and bits from an extensive list of available options.
Downloads: 5 000 000+
Customers rating:

(4.4 / 5)
Super Voice Editor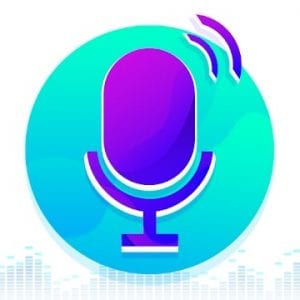 In this app, you can set markers, perform FFT analysis, include a spectrogram view to detect amplitude and frequency problems on the track, and twist external VST plug-ins for processing.
There is a solid set of built-in effects, including noise reduction and a 31-band EQ.
In the library of this application, you will find songs of famous artists such as Eminem, BOB, Snoop Dogg, Tupac, and many others.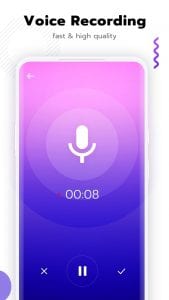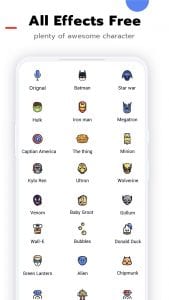 When you're done recording, you can share your song with friends by posting it on Facebook and Twitter.
Downloads: 1 000 000+
Customers rating:

(4.5 / 5)
WaveEditor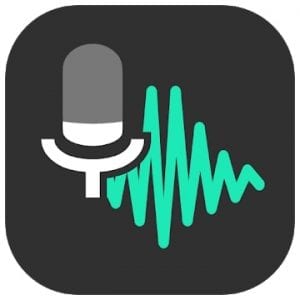 The program is popular with podcasters because of its simplicity and the ability to record up to 16 tracks at once.
It's handy if there are many speakers and each speaks into their own microphone.
You can also output sound to your headphones when recording.
It has all the features you may need for post-processing: warping (changing the length of a segment without changing the tone), spectral analysis to identify problem areas, standard effects, and support for external VST.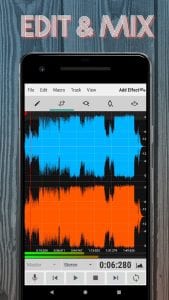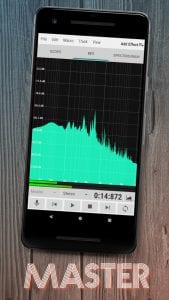 The free version of WaveEditor contains many features and is quite useful. However, if you like this app, buy the upgraded version to fully utilize its potential.
Downloads: 1 000 000+
Customers rating:

(4 / 5)
VoiceFX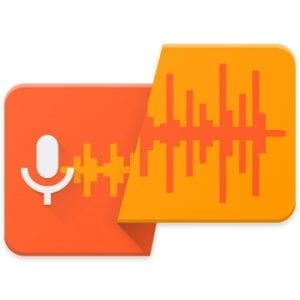 It is one of the best applications for professional sound correction, recovery, and precise editing.
It offers one of the most complete sets of features.
Multi-track recording, mixing, external VST installation, built-in effects, convenient track automation. These features are all available.
In a running application, you need to press the record button to continue creating a new track.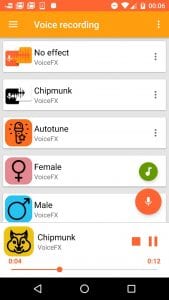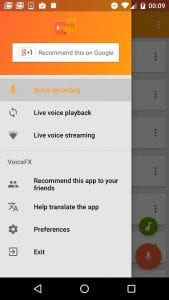 When recording, you need to speak the right text. And then, after saving, the program itself synchronizes your voice and its tone according to the minuscule.
Downloads: 1 000 000+
Customers rating:

(4 / 5)
BandLab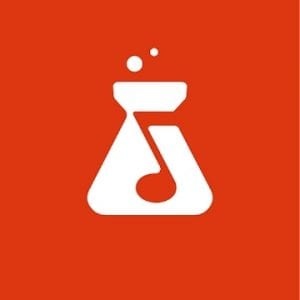 This is a multifunctional app that has everything you need to know about podcasts, audiobooks, and commercials.
Three stereo tracks are open for processing, where you can place your voice, lining, and sound effects.
The main advantages are an intuitive interface and a powerful set of standard plug-ins.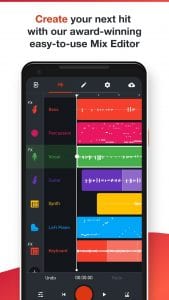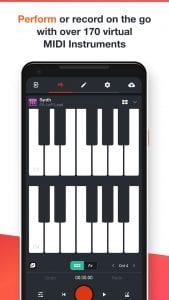 For example, Master Rig for mastering with five effects, allowing you to get a solid and elaborate mix of many tracks.
Downloads: 10 000 000+
Customers rating:

(4.4 / 5)
Rap Maker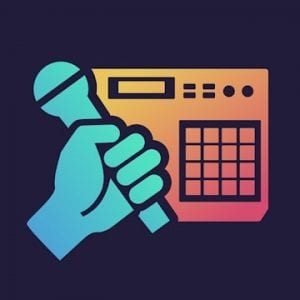 It's a specific tool for creating long-lasting mixes.
This application is designed to record finished tracks to optical discs.
But, you can always export the finished project to a track in the format you want.
Adding tracks to the interface is a simple choice.
If you "dig" into the program settings, you can even find a synthesizer, drum control, and mixer in its menu.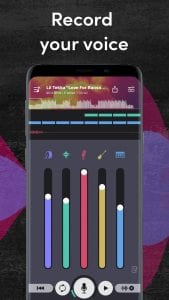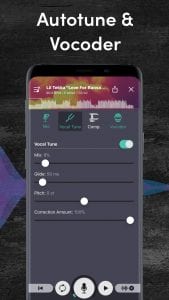 This app is your real pro studio, it gives you total control of the voice effects.
Downloads: 500 000+
Customers rating:

(3.7 / 5)
Rapchat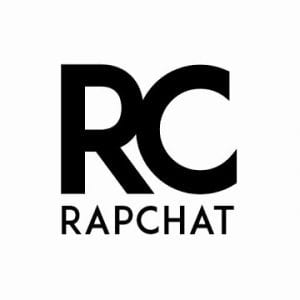 It's an application from a famous developer.
This is a classic audio editor with support for compression in various formats and a set of 20 built-in effects.
EQ, noise gateway, and karaoke filter are integrated into this utility.
Note that there are special algorithms to optimize the sound of certain instruments.
This app is quite simple, you won't have to have any questions when navigating in the application, everything is quite clear.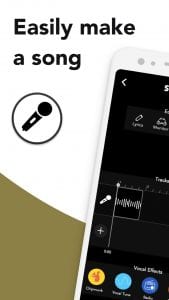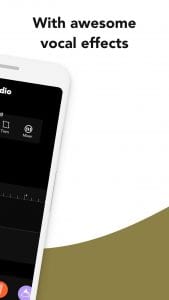 While recording the playback of songs you have recorded, you will see a shimmering picture on the screen. It will be done in a style that fits the theme of the app.
Downloads: 1 000 000+
Customers rating:

(4.3 / 5)
You may also like: 11 Best boost music apps for Android
Best Tuner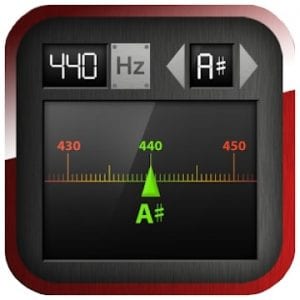 At first glance, this app may look like it's no different from the basic editors, but it's far from it.
Minimalism in the interface and powerful functionality is the merit of a famous developer.
This is a powerful audio editor based on a modern engine.
It allows you to qualitatively impose your own or external effects, can be used to clean tracks from noise.
This application supports all modern formats, including multi-track blanks. Note that there is an interesting function of downloading information about a song from the Internet.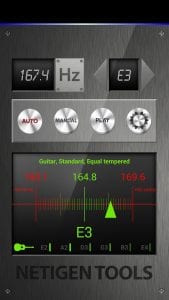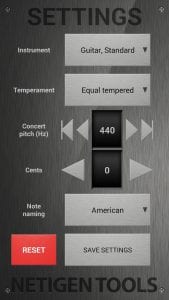 The program is often used for voice processing when preparing IVR-menu.
Downloads: 1 000 000+
Customers rating:

(4.4 / 5)