MapFactor Navigator Truck Pro is a new application for Android-based devices. It will be an excellent assistant for drivers of large vehicles.
This application can work autonomously without an Internet connection. Moreover, all necessary maps are loaded on your mobile device at the first launch.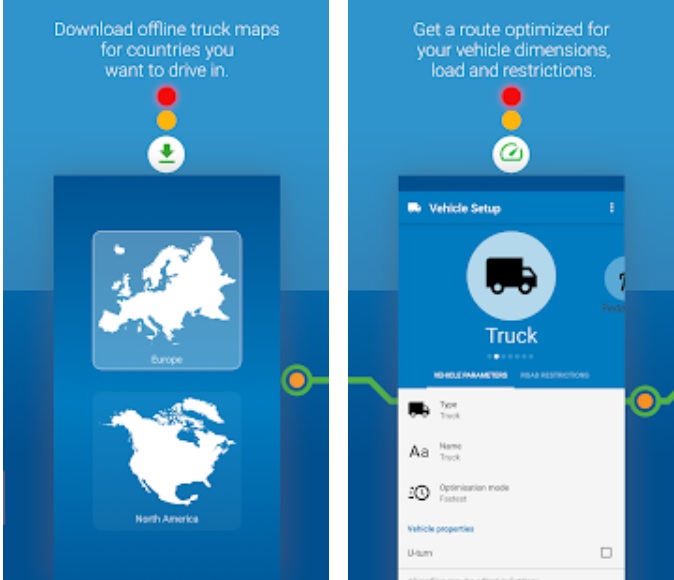 All maps are updated regularly. So, you will always be aware of the current changes and new restrictions for your route. All information is presented in real-time and in high quality.
You can choose from several predefined vehicle profiles, such as car, truck, bus, motorhome, motorcycle, or camper. To make the navigation more accurate and reliable for your vehicle and driving habits, you can adjust this information in-vehicle settings::
height
width
weight
length
top speed
axle load
transported material
U-turn possibility
optimization mode and individual road restrictions
Furthermore, the advantegeous Navigator TRUCK PRO version subscription includes also Live HD traffic feature (available as in-app purchase in the NavigatorFREE version). This online feature covers for more than 80 territories all over the world.
Navigator uses the real-time traffic information to avoid traffic jams and closed roads on the route etc. The app also recalculates the route if a new problem on the route appears.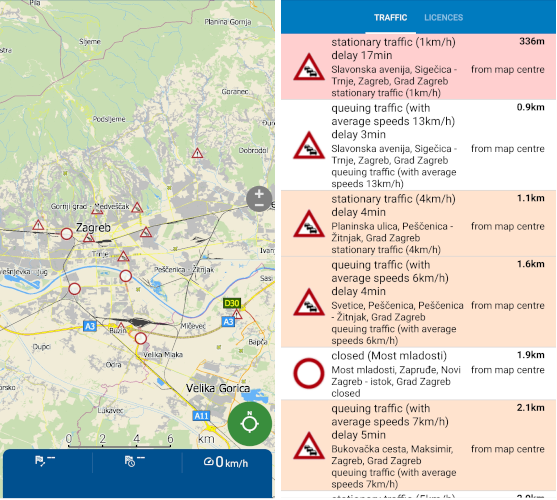 Based on all these data, the application will choose the most suitable route for you. It will avoid various tunnels, bridges, and other unsuitable factors for your car.
Moreover, Navigator Truck Pro now offers Android Auto connectivity. The user simply connects his mobile device to its car with this feature and the navigation is displayed on the in-build car display.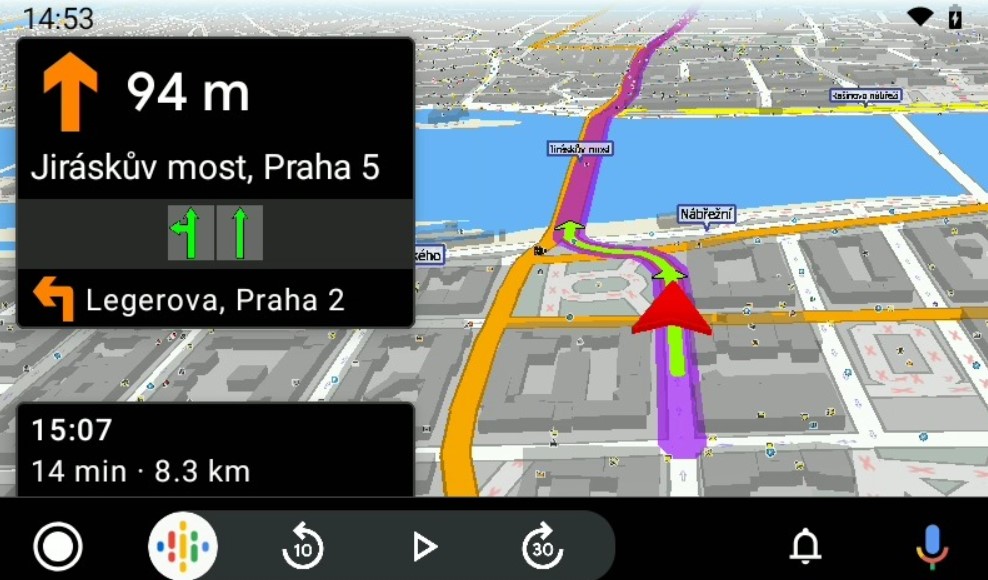 For those drivers who often drive at night, there is a useful function Head-Up Display. All instructions, which offers this application, are projected on the windshield of your car. This innovation helps not to distract from the road.
By the way, the instructions in this application are available in different languages. Favorite routes and places can be added to your favorites.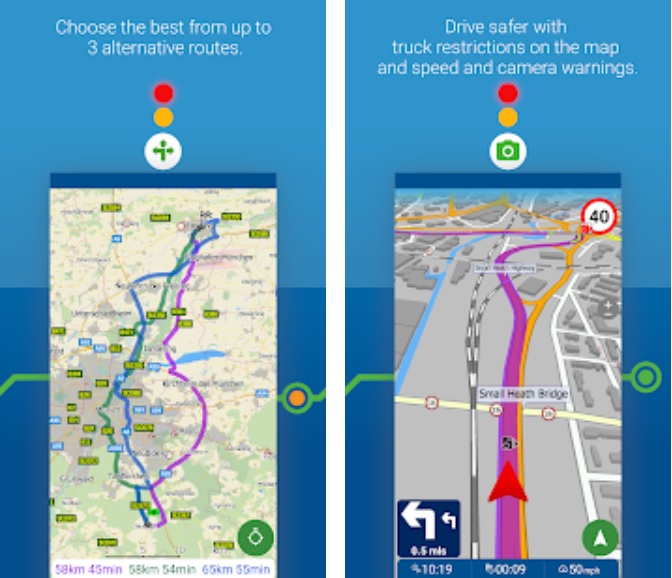 There is also a search for addresses by the coordinates you know. If you know a section of the road in advance, you can immediately mark it as the least preferred.
What is more, there is a voice assistant that can be converted to any language to guide you down the road. So convenient!
In general, MapFactor Navigator Truck Pro is a great application, which has a lot of useful features and will be an excellent assistant for drivers of large vehicles.