Catch is a game designed for people with a limited ability to perceive with the organs of sight and hearing.
In this game, the user will need to corner your enemy through the vibrations of the phone and then catch him. The closer you touch the screen to your enemy, the stronger the vibration will be.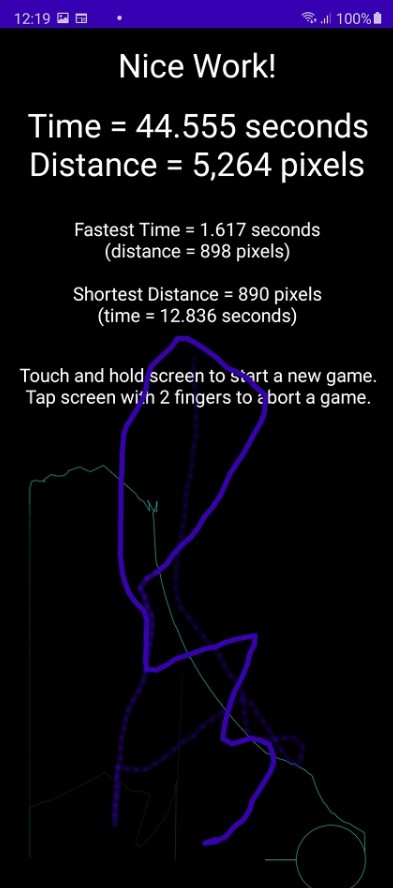 Catch contains five different vibration modes that can be switched: swipe left on the screen twice if you want to reduce the vibration, and to increase it, do the same to the right side.
Moreover, there are 7 difficulty levels in this game, which can also be switched: by swiping your finger up twice on the screen, you will increase the difficulty level of the game, and by doing the same down, you will decrease it. To start a new game, tap the screen with your finger twice.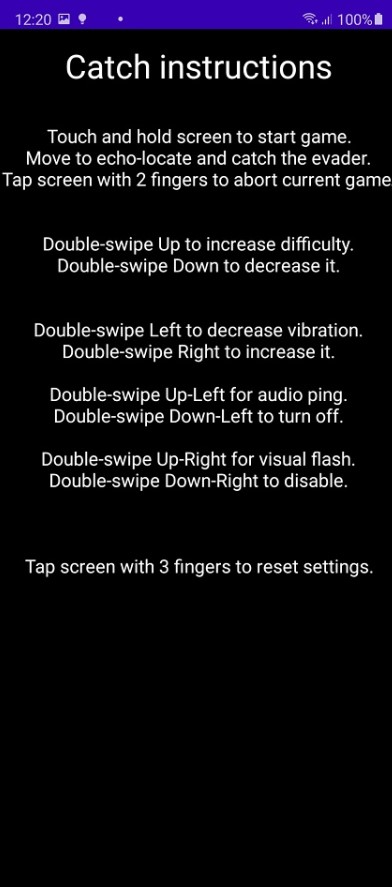 The main advantages of this game are that it can be played without pictures and sounds, as well as in the dark and in silence. The landmarks in this game are exclusively the vibration signals of your phone.
Catch is an absolutely free game, it also does not contain in-app purchases or ads, which makes it as convenient as possible for people who do not see or hear.