We offer you a list of strategy games for Android devices that don't require a permanent connection to the web. These games offer players a single-player campaign, don't require to be constantly in the zone of the Wi-Fi signal or connect to the mobile Internet.
Plague Inc.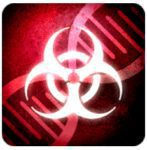 One of the representatives of this genre is Plague Inc. This is a real plague simulator that spreads around the world. You must protect yourself and your country from unexpected contagion.
You need to download Plague Inc. on Android, with this game you will experience new sensations. You have never seen such a strategy before. After all, only here you are fighting literally against all mankind. About the popularity of the game says at least the fact that almost all the leading publications around the world wrote about the project. From The Guardian to the New York Post.
In this strategy with stunning graphics, your main enemy will be the plague that continues to spread around the globe. You need to rally the remaining humanity and fight back diseases. But not everything is so simple. In Plague Inc. for Android 7 different types of diseases are presented. And there are five special mutations that turn people into monkeys. But you won't allow the Earth to turn into the notorious Planet of the Apes? In a word, download the game and start tracking the epidemics, keeping them under control!
The game looks really gorgeous in all respects, starting from the idea itself and ending with its implementation.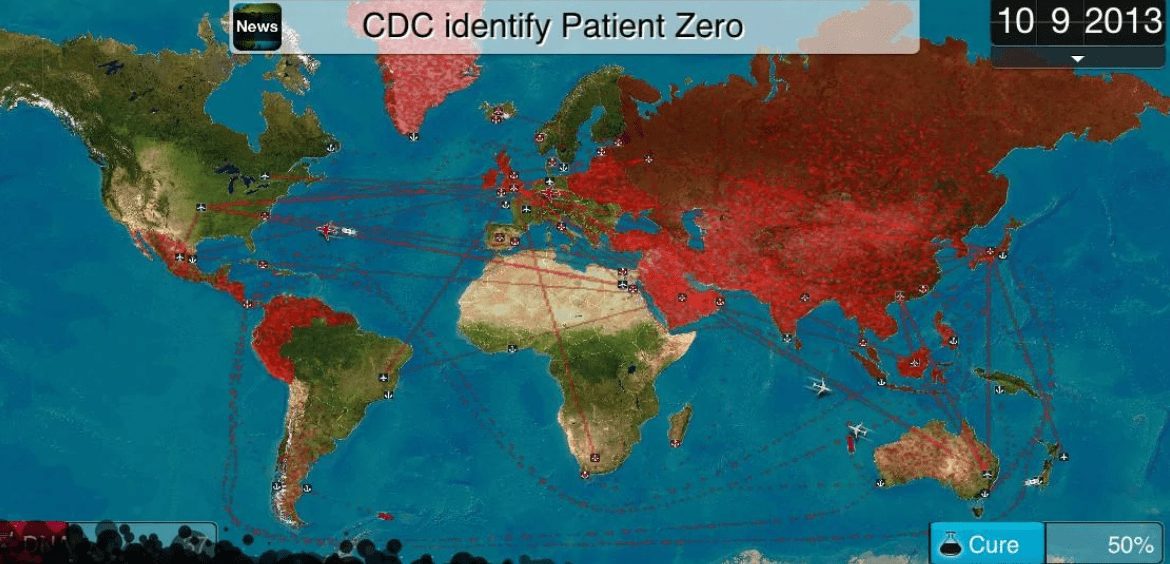 Downloads: 50000000 +
Customers rating:

(4.5 / 5)
You can also check: 21 Free Offline Action Games for Android
Kingdom Rush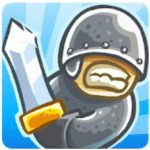 This is the most popular game, the goal of which is to attack enemy buildings. The best that could be invented for Android, was collected in the game Kingdom Rush for free.
In the game, the player is invited to go through many missions designed for one, competing with the computer mind in the form of the enemy. Overcoming obstacles, we will gradually move towards our most important adversary – the sovereign of demonic creatures. Our opponents will be all sorts of dark creatures: orcs, and goblins, and giants, and many, many other magical creatures.
At each location there are several roads. On these roads, the player is attacked by monsters and you need to fight back. For this, you need to build buildings from the towers and manage the characters. The towers can be armies of archers, crossbowmen, squads of knights, unions of magicians, and the like. Characters also have their own characteristics and you can pump their skills.
A large number of strategic moves are used to go through the locations. The levels that have been completed, will give bonus points. Points must be used to upgrade weapons, and characters. The first levels will seem simple to you, but over time their complexity will increase. Also, the game has high-quality graphics, detailed animation and style. The music and sound is also at a high level. In the game Kingdom Rush on Android, there are almost no flaws, it is ideal for those who love strategies on smartphones.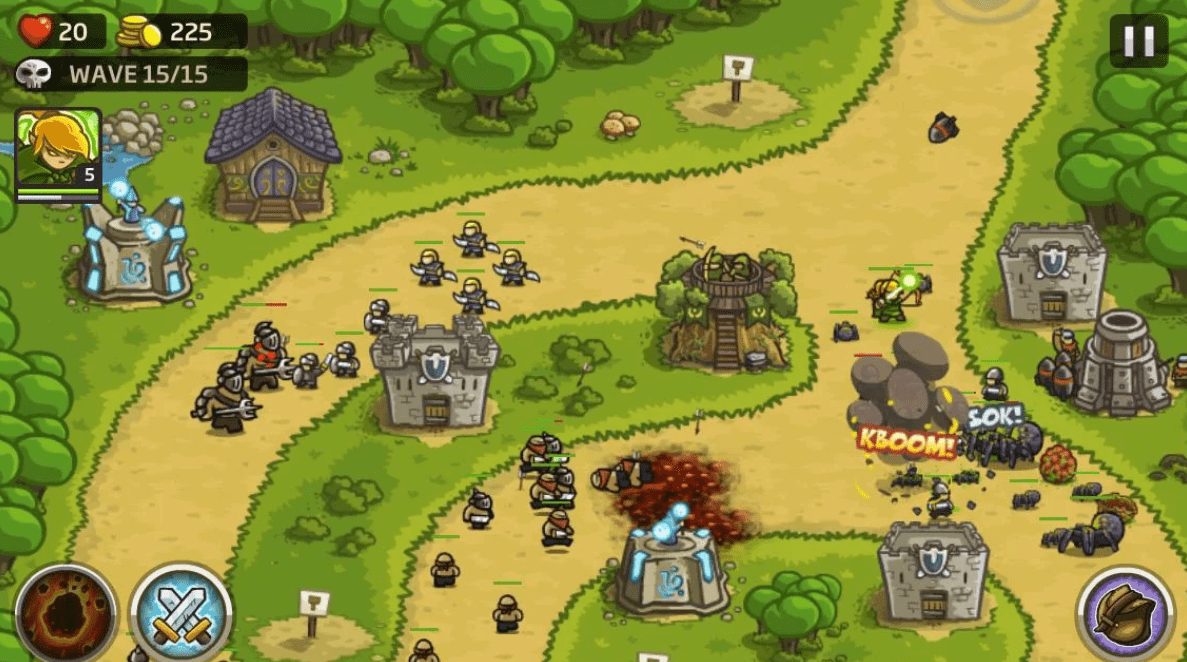 Downloads: 50000000 +
Customers rating:

(4.7 / 5)
Bio Inc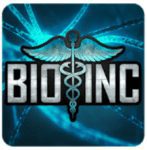 The gameplay of Bio Inc is simply gorgeous. In order to get to the end, you will need dozens of hours. A dozen levels and different ways of passing them won't let the player get bored, and the biomedical conditions of your patients and the course of the disease are characterized by 100% realism.
The plot of the game is very original and unusual. We are accustomed that doctors are obliged to treat us. And what if any of them would think of forcing the patient to die by all available means? A player in Bio Inc acts as a "doctor of death", which, by manipulating a variety of functions, should bring the patient to death as soon as possible, not allowing the rest of doctors to cure him.
The game features 12 levels with different passages not similar to each other, which means long exciting hours of the game. More than a hundred biochemical conditions represent a wide scope for imagination in the development of diseases. The game also aims to develop logical thinking, attention, speed, and sleight of hand. It isn't so easy to create a deadly disease; it's necessary to memorize the algorithm of actions leading to success and not another failure. Here assiduity, attention and a good memory will help you!
The game has excellent graphics, user-friendly, intuitive interface and unobtrusive music.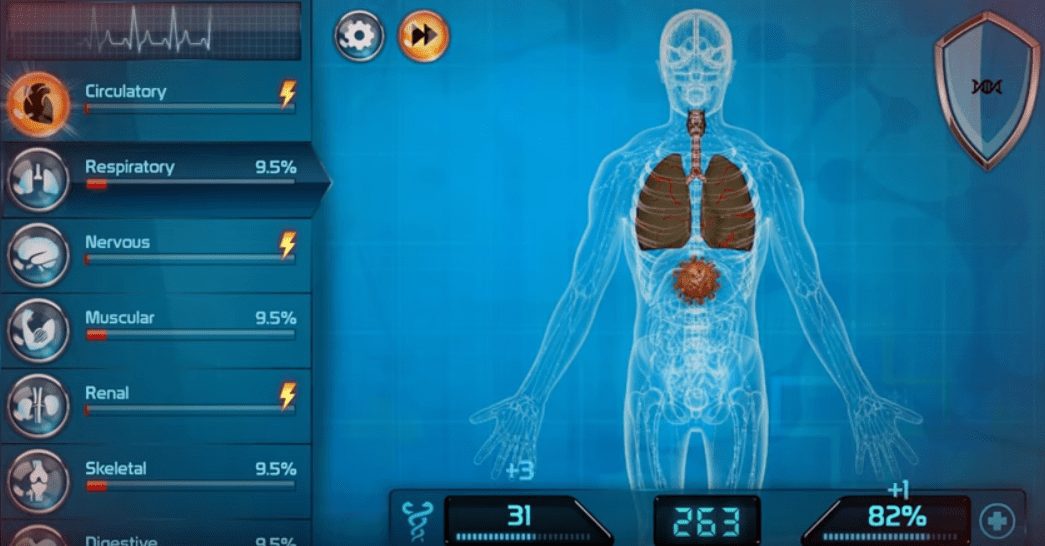 Downloads: 10000000 +
Customers rating:

(4.2 / 5)
Fire Emblem Heroes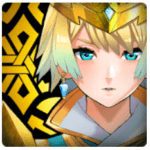 Fire Emblem Heroes for Android – a tactical role-playing game from Nintendo first appeared on consoles, and is now optimized for mobile devices.
Starting to play, gamers will get acquainted with a certain group of heroes, with whom you will go on an adventure. Each warrior has unique abilities and incredible strength. They have special weapons and skills. In addition, each of the warriors has its own history of origin. You can get to know him closer when you play. As you progress, you'll meet some other heroes who may become companions in the future. Try to take part in serious confrontations in order to win and earn money. Develop your own strategy. There is always something to fight for and with whom to lead the opposition. In addition, pump units and perform heavy tasks.
The game contains several locations, which you can navigate using a global map. Communicate with the characters and learn new information. In addition, the characters can get interesting tasks for which you earn money and experience. At a certain location, you can take a limited number of soldiers.
Features of the game are that thanks to the weapon you can understand, you need one or another character. Try to pick the best team and arrange a real massacre. We hope you enjoy the game, so we recommend to download Fire Emblem Heroes on Android right now and for free.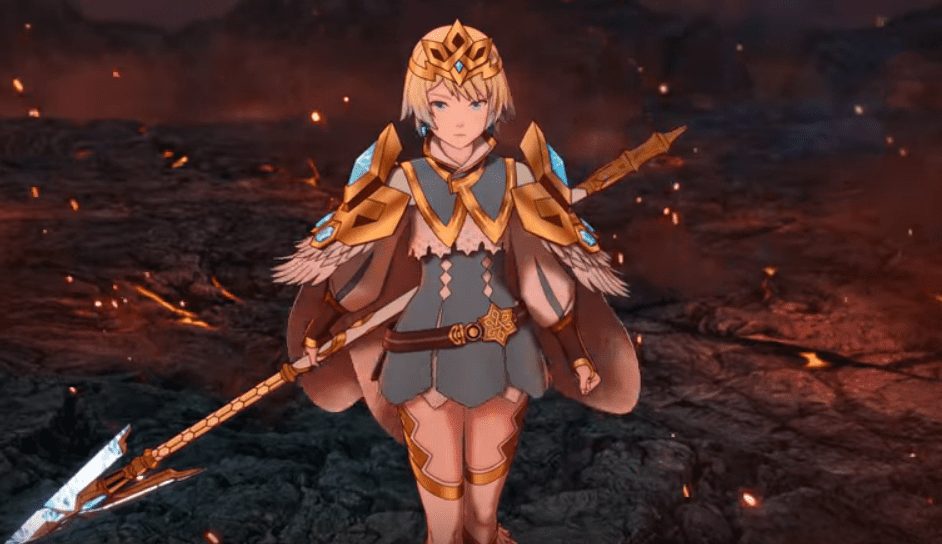 Downloads: 5000000 +
Customers rating:

(4.6 / 5)
Total Domination – Reborn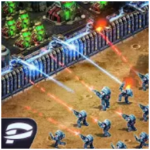 The post-apocalyptic world again knocks on your smartphones, offering you a new strategic epic of Total Domination – Reborn.
The game takes place in the future, on the scorched war land on which you will need to build the base of the future, equipping it with super-modern weapons and strengthening it for future battles. Be prepared to fight a lot and often, because to survive in this world, you have to fight, taking precious resources with a battle, and freeing the land from potential rivals, not letting their development progress and exterminating them at the very beginning.
After years of hard survival in the expanses of post-war space, and attempts to adapt to life in the Wastes created by nuclear war, mankind faces a new danger that puts all of humanity on the verge of extinction – artificial intelligence, which considers the complete destruction of humanity as its goal.
Based on this, you will have to reconsider some of the principles and interests that existed before, because as soon as you unite and gather in one power structure, you can win this war with unequal forces.
This development is a good reason to play offline strategy on Android, even if you aren't a fan of the genre.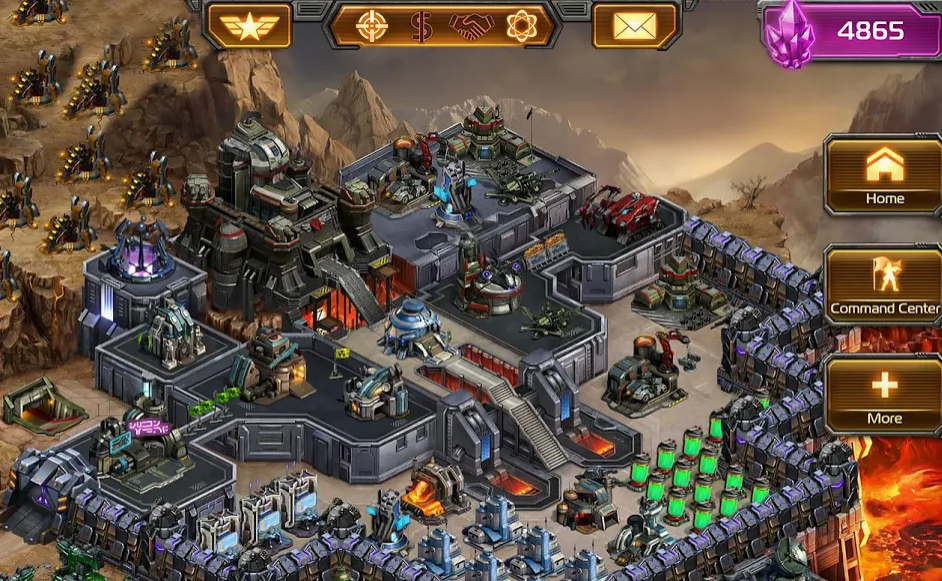 Downloads: 1000000 +
Customers rating:

(4 / 5)

Tentacle Wars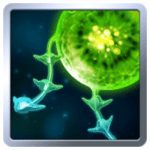 A very peculiar strategy that has no analogs in the world of the gaming industry.
The game Tentacle Wars is a bright mix: puzzle, reaction speed test, sci-fi action. Events take place in the body of an alien creature. The dangerous virus attacked it, and now almost all the cells have been mutated. At your disposal, there is the last healthy cell and as many as 80 episodes in which you will try to heal the patient's body.
Management in Tentacle Wars for Android is carried out through the touchscreen, and the gameplay is based on the capture of enemy cells with special tentacles. With each level, the game process will become more complex, aggressive invader cells will come to replace passive infected enemy cells, and you will have to defend against their tentacles.
It's worth mentioning the excellent visual design and musical accompaniment. The developers have created a dark and dramatic atmosphere, complementing it with bright special effects. All fans of science fiction should download Tentacle Wars on Android, but the game will appeal to fans of dynamic puzzles.
A large number of levels will immerse your in this atmospheric world and will not allow you to escape until the alien is saved from this terrible contagion.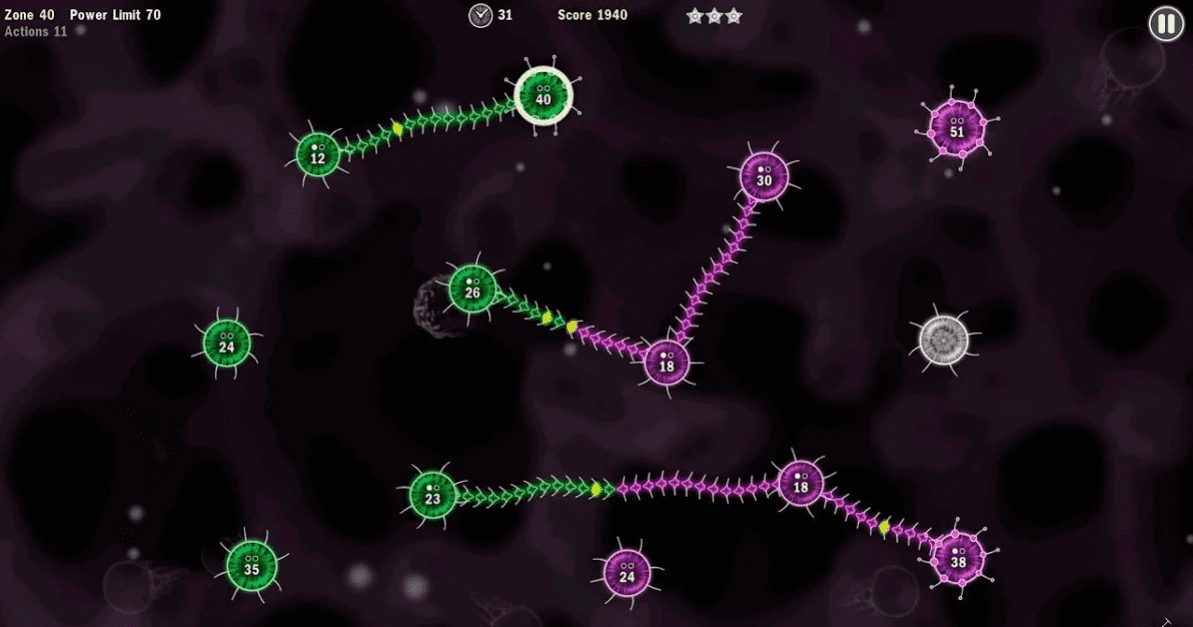 Downloads: 1000000 +
Customers rating:

(4.4 / 5)
Defense Zone 3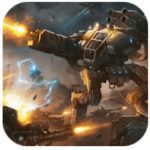 The game Defense Zone 3 HD is a sequel to the well-known action-strategy. The developers have added a lot of new things to it, the weapons have become much larger and better, the landscape is now the most diverse, and a huge number of other interesting features. Now your favorite game has become even more interesting, cool and dynamic.
The plot of the game remained unchanged, you have to go through a huge army of armed enemies to break through the defense. The enemy has become stronger and more evil. Therefore, it will be necessary to try very well, to invest all our strength in order to achieve the goal.
For experienced players, as well as for beginners, there is an excellent addition in the form of regulating the difficulty of passing. Thanks to it, everyone can enjoy the game. New players will be able to practice right at the beginning so that they can successfully move on to more serious battles. Experienced will be able to go through the most difficult and very cruel battles, where everything must be solved in a matter of seconds.
If you are looking for a truly interesting game with different levels of play, then you should definitely download Defense Zone 3 HD for Android.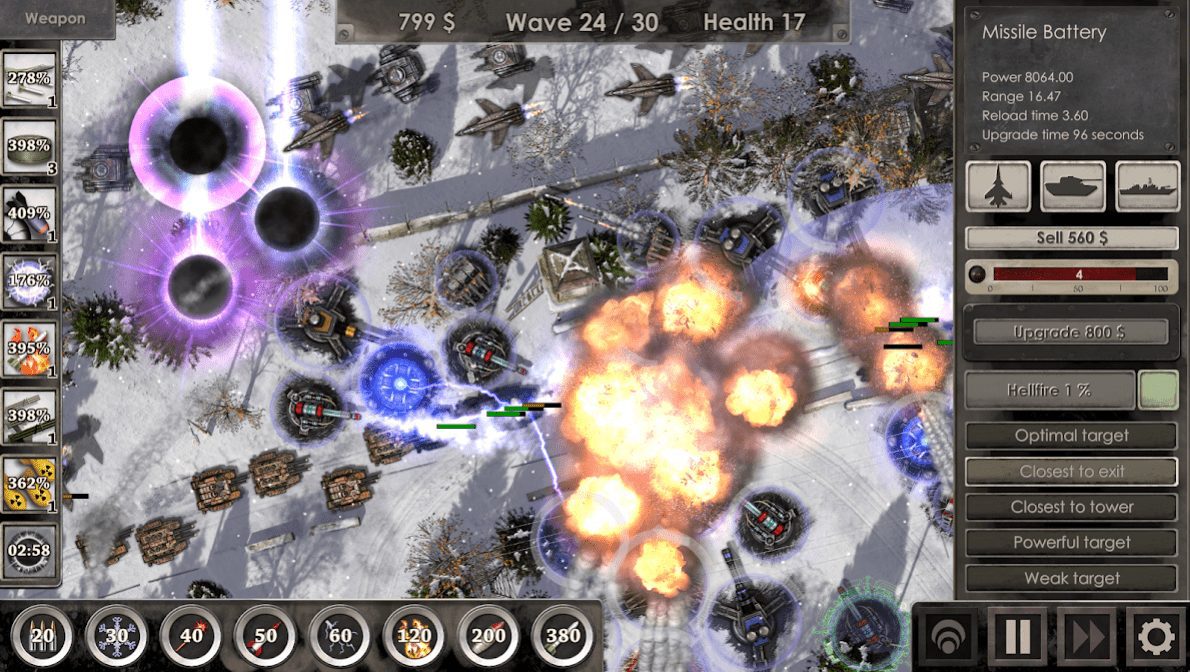 Downloads: 5000000 +
Customers rating:

(4.7 / 5)
Galaxy Legend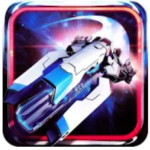 Galaxy Legend is another representative of a strategy for Android that you can play in offline mode.
The developers offer you to get the sole possession of the space colony, for which you must do everything so that it develops and flourishes properly. The gameplay is certainly similar to the typical representatives of the strategic genre. However, here you can enjoy all the joys of a space game.
You will manage your own space base, which you will have to constantly develop, as well as complete leadership tasks. Missions in the game are extremely diverse and can be both exploratory and combat. On your way, you will meet interesting heroes and even bloody space pirates.
With such graphics and characters, you will certainly enjoy the game.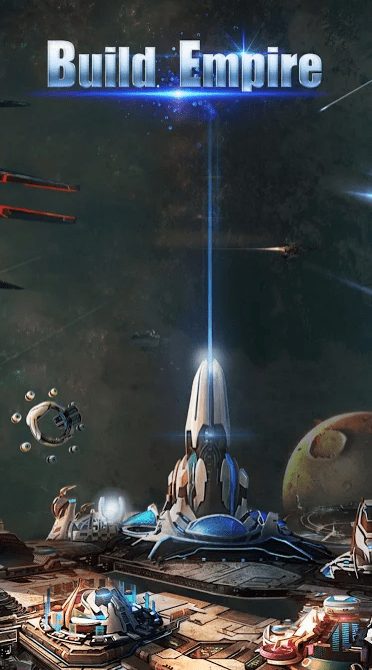 Downloads: 10000000 +
Customers rating:

(4.2 / 5)
Mushroom Wars: Space!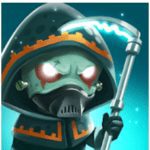 Love beautiful and bright real-time strategy? We strongly recommend downloading Mushroom Wars: Space! for Android. This game is a sequel of a popular, and rewarded game War of Mushrooms, and is a quality strategy in real time, with a very exciting, dynamic and at the same time intuitive gameplay. In this game, you have to lead the mushroom people and lead them to new adventures, but unlike the previous part, the adventures will be on other planets.
In the game, you have to go through more than fifty diverse and interesting missions, on completely new maps, and new worlds, where you will learn the story of the conquest of space by the mushroom people. You have to fight not only with other mushrooms, as well as with various alien monsters and civilizations.
If you tried the first part, then, of course, this part will cause you even more emotions. Go to conquer the galaxy, arm with strategy, tactics and the desire to become famous and begin a detailed training – the first exploits start with it!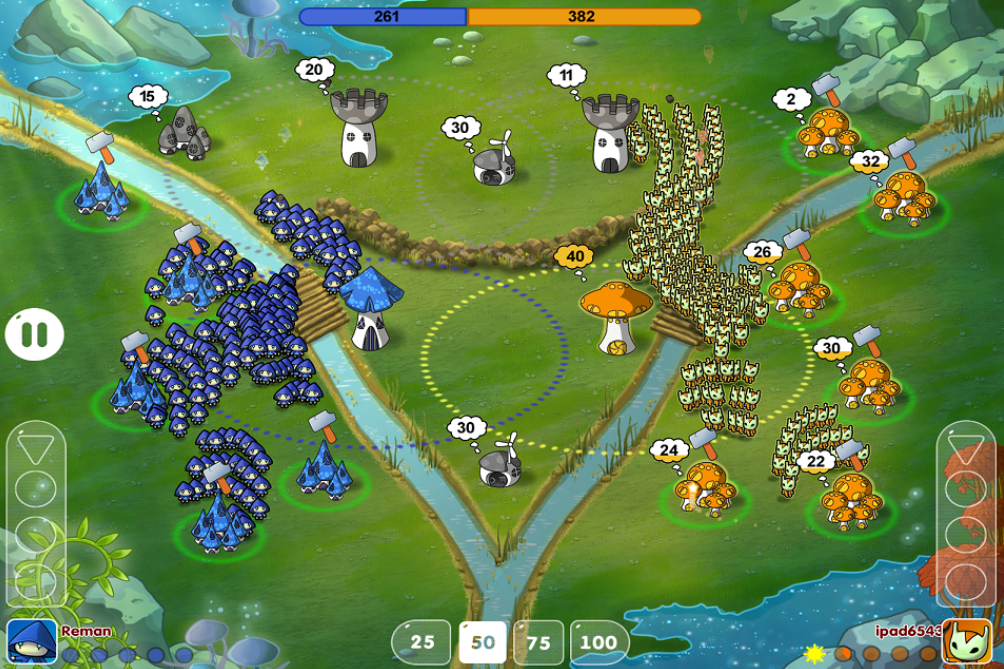 Downloads: 500000 +
Customers rating:

(4.3 / 5)

RedSun RTS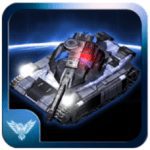 Try to download Redsun RTS for Android and be sure that you will have unforgettable impressions of the game. The whole process will take place in real time and the player will have to take control of a huge base. It is necessary to rebuild and go to the command of the army. Control the warriors and use tactical schemes for glorious victories.
Strengthen your base in a timely manner so that none of the enemies could attack it. Your resources should always remain untouchable. A huge number of types of units and tasks can bring positive emotions. Moreover, the entire surrounding game world is made in simple 2D graphics.
The commander will be able to choose any of the types of units right during the battle. If it seems that the world is too small, you can use the zoom and quietly enlarge the image. Choose any place on a huge map and in one click place your base there. Subsequently, it will need to be expanded and improved in every way. Also, mine gems and finally start developing nuclear weapons against which other participants in the war will be powerless.
It should be noted that the strategy is distinguished by its simple and intuitive interface; learning to manage your character isn't difficult. Try to pass RedSun RTS and you will surely not regret the time spent.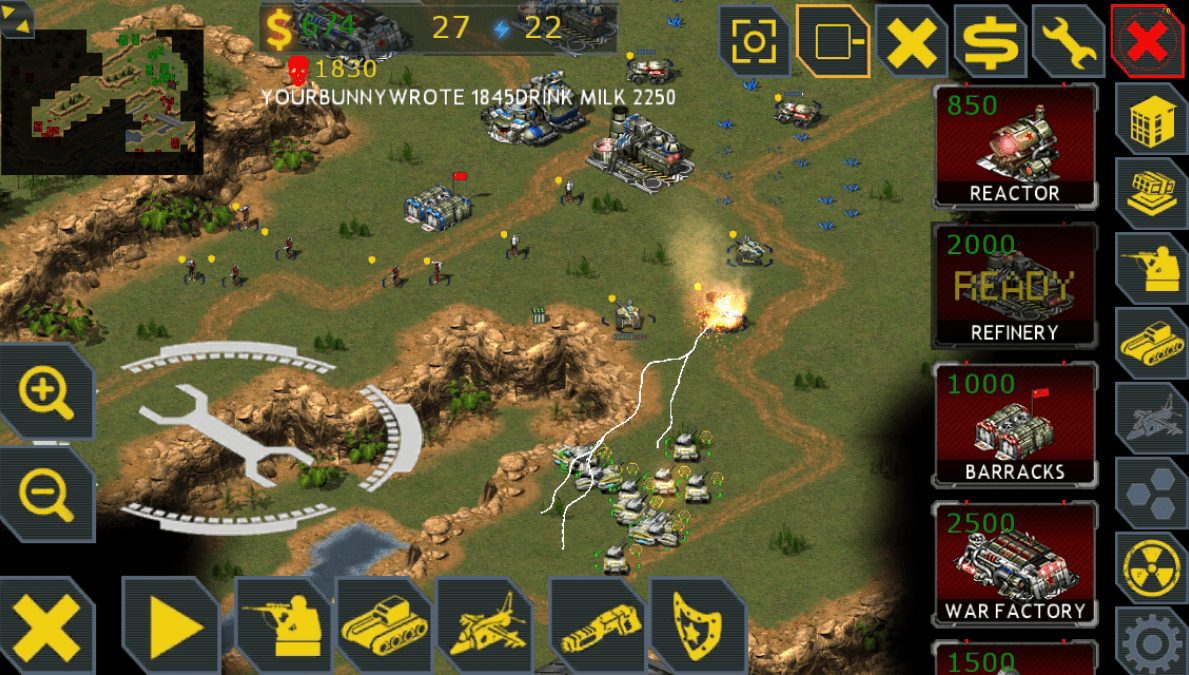 Downloads: 1000000 +
Customers rating:

(4 / 5)
The Banner Saga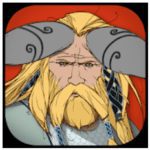 The Banner Saga is a mixture of turn-based strategy and role-playing game, where the player will have to make decisions on which the storyline and the fate of the characters will depend. The player will have to manage a whole detachment of Vikings. There are a total of 25 unique characters that belong to 7 different classes.
You'll be immersed in an epic adventure through the world of the Vikings. Every choice you make directly affects the outcome of your campaign and the solving of conflicts in the bitter struggle for survival. For well-conducted battles, it is necessary to carefully select warriors, guided by their skills and class membership.
A good story, an interesting role-playing component, a pleasant setting, stylized under the Viking mythology, as well as a combat system make The Banner Saga a very interesting and original Android game. Thanks to the excellent two-dimensional graphics, the gameplay will be as pleasant as possible.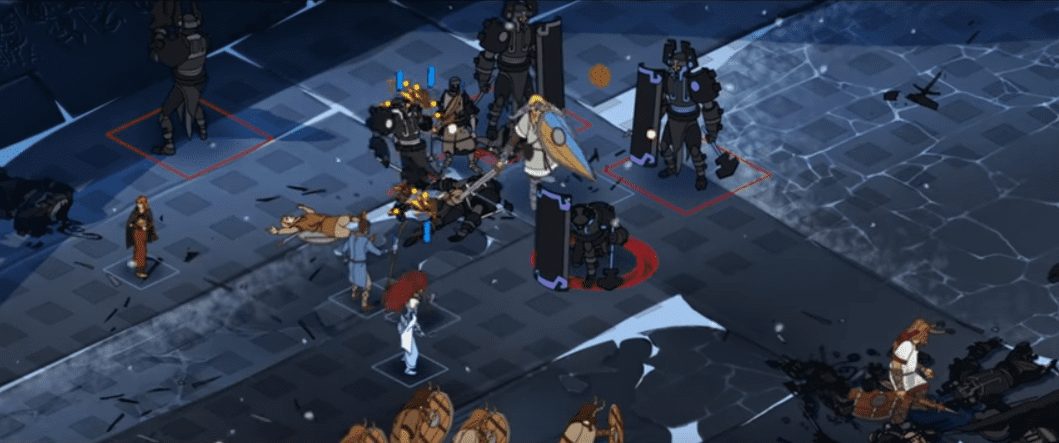 Downloads: 50000 +
Customers rating:

(4.4 / 5)
The Battle of Polytopia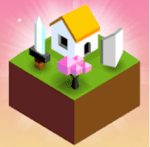 Games created in the classic style of turn-based strategies can be very addictive and take all your free time. If you download The Battle of Polytopia, there always be a very interesting and exciting lifeguard from boredom in your pocket.
In addition, this simple gameplay can become indispensable in the development of logical thinking and gaining experience. Moreover, this game is built in a very original form, what allows you to enjoy every game moment in a new way.
The player will be able to control the huge world. In this game, you will come across a very ancient community and will manage your own tribe. It will be necessary to constantly develop, explore new lands of this world and go to battle against other tribes of the universe. In this game, you'll become the only leader who will control this world. Explore new lands and discover new technologies of our time in order to gain an advantage over other nations of the vast mysterious world.
The player will never appear on the same map due to the constant generation of worlds and maps. Get an unforgettable experience from the gameplay and don't look at the restrictions, because you will have access to great freedom of action and opportunities.
Initially, the player can choose one of the tribes, in which he will participate in the game process. Then there is the opportunity to travel to a variety of fantastic locations, among which there are mysterious forests and many other locations.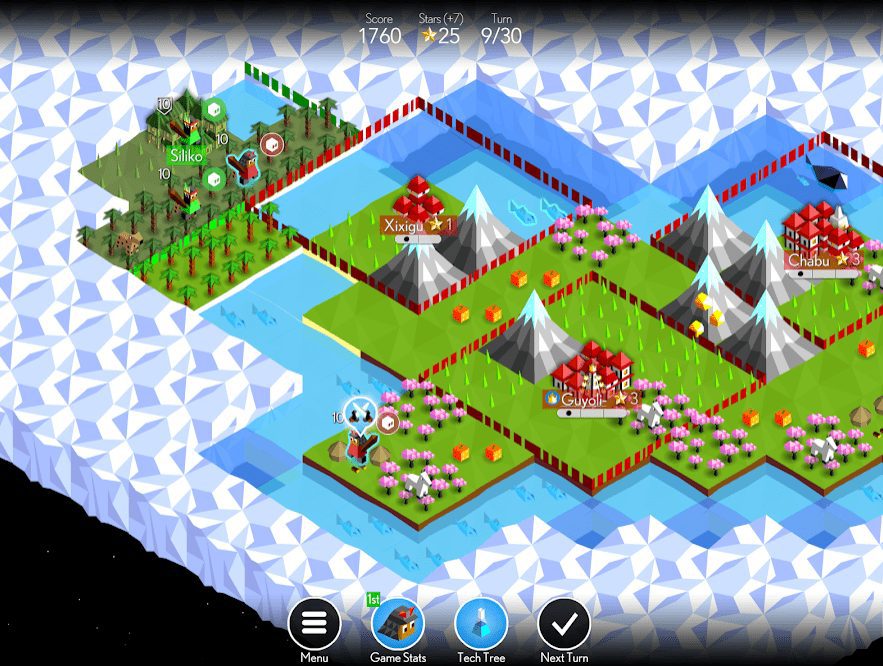 Downloads: 5000000 +
Customers rating:

(4.7 / 5)
Star Command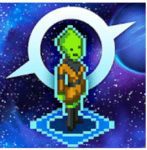 This game provides its users with extensive opportunities to enjoy the gameplay for a long time and get a lot of impressions from the process. In this game, you will become the commander of the starship and the crew.
You and your team are engaged in the implementation of various tasks that are well paid by the customer. Your task is to take and complete missions, monitor your crew and improve the starship. Unique gameplay and excellent 8-bit graphics will surely please fans of this genre.
The Star Command game has a huge number of opportunities and activities. Changing the characteristics of the ship, changing the situation, the ability to communicate with the crew and influence their mood. A large number of factors make the players think hard about each of their actions. Explore space, deal with the affairs of the captain, fend off space pirates and raiders. Improve systems of defense and attack, hire and train the crew.
Game features:
• Excellent and addictive gameplay;
• A huge number of all kinds of events;
• Ability to change the ship, interact with the crew;
• Interesting tasks and missions;
• Amazing 8-bit graphics.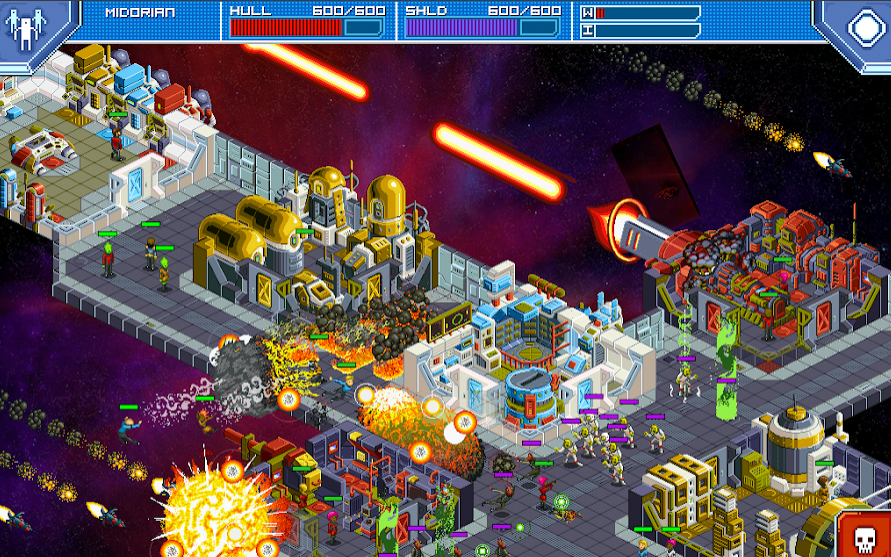 Downloads: 100000 +
Customers rating:

(4.2 / 5)
Plants vs Zombies 2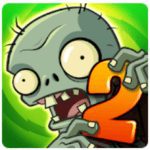 Plants vs. Zombies 2 – the sequel to the mega-popular game, telling about the battle of plants with zombies. As for the gameplay, it almost didn't undergo major changes. The main difference of the Android project Plants vs. Zombies 2 from the first part is improved graphics and animation, plus the storyline, and a truly impressive variety of the walking dead.
This time, the authors suggest that we make a journey through time and visit ancient Egypt, move into the times of ruthless pirates and other periods of history. And, of course, battles with zombies await us everywhere.
Charge your plants and shoot machine guns, use Finger Powers to personally destroy enemies on the battlefield. Collect coins to buy additional bonuses. In addition to the usual battles, you can play various mini-games with additional prizes. Solve puzzles, solve mysteries, enjoy interesting bonuses and exciting battles.
Excellent graphics and sound solution create a unique atmosphere, and fascinating features make the process of passing even more exciting. Collect your formidable army of plants, give them extra power and defeat zombies all over the world.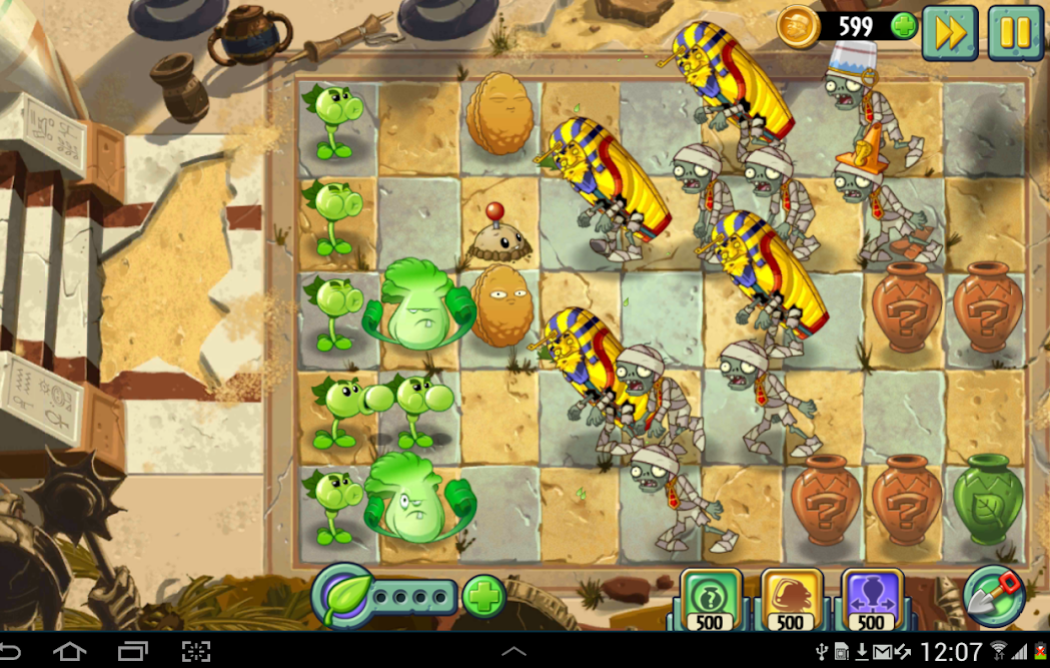 Downloads: 100000000 +
Customers rating:

(4.4 / 5)
Skull Towers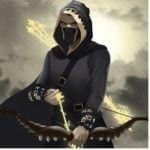 Skull Towers is an application that combines two popular genres – strategy and tower defense.
The living dead – skeletons invaded your territory. The main hero had no choice but to arm himself and defend himself from hordes of enemies. The game consists of various levels, the main task of which is the same – to defend your castle. At first, the protagonist relies only on himself, but then it becomes possible to equip towers and catapults, which will also attack the hordes of enemies.
To actively repel the attacks of skeletons you need to learn new spells, improve your weapons. Skull Towers will please you with its gorgeous gameplay and excellent graphics that will not let you get bored.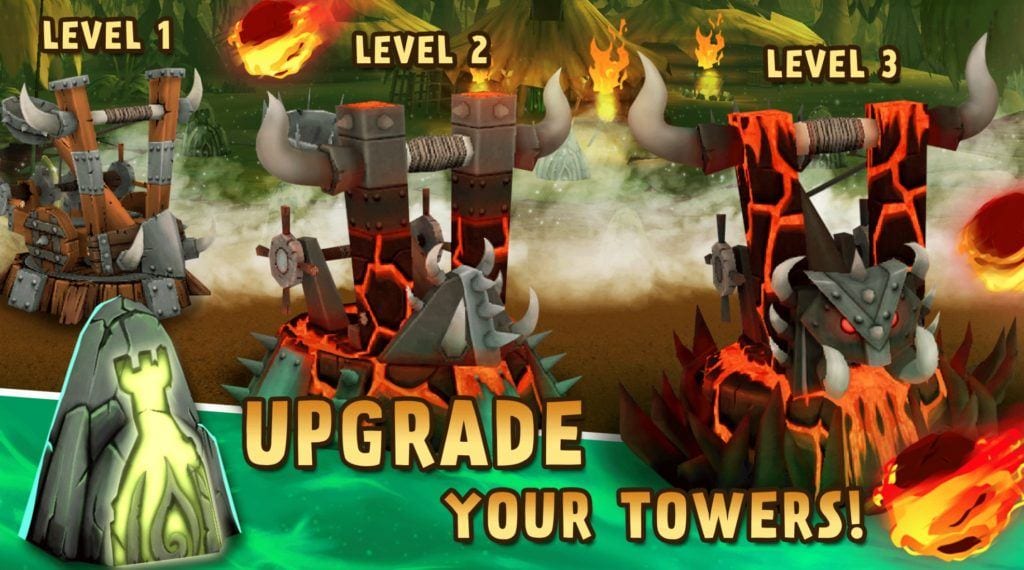 Downloads: 1000000 +
Customers rating:

(4.5 / 5)