Quick Drift is a top-grade race game filled with 25 levels. All the provided levels are ranged from simple up to difficult ones.
Now let's read why this game is worth downloading!
First of all, we would like to mention that Quick Drift does not take up much storage space, that's why you will install it in a few seconds.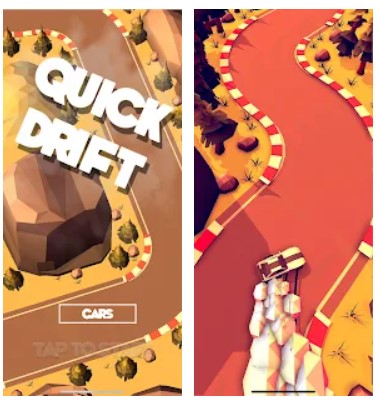 Once you have opened the app, you should tap on the Start button to launch the game.
The game includes a pretty convenient navigation system. Just tap on the right and left sides of the screen to control the car.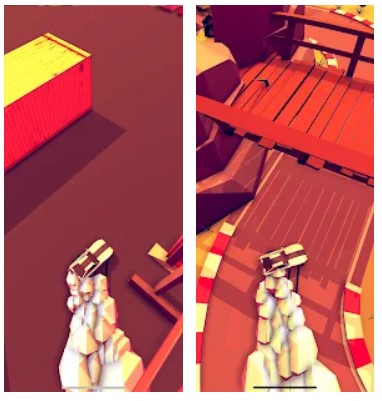 As you play, you will have to drift the track to reach the checkpoint. But be careful – sharp turns are everywhere!
Moreover, you will also gain lots of coins. Due to these coins, you can purchase new cars.
Quick Drift is developed in bright graphics, as it features colorful animations and impressive special effects. Plus, the game also comes with background sounds that will fully plunge you into the playing process.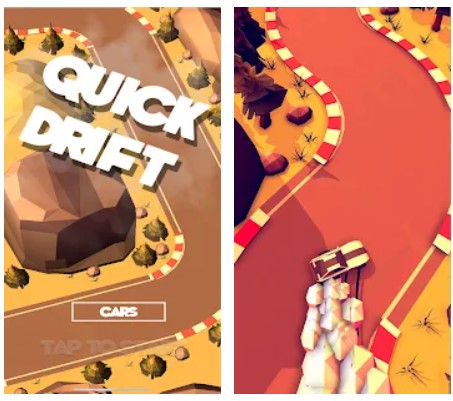 Additionally, the game works quite simple, as it has a pretty user-friendly interface. Thus, you will not find any redundant options there.
All in all, Quick Drift will be suitable for all race game buffs, as it contains amazing gameplay. Highly recommended!