In social networking groups and just on the Internet, you often see screenshots of humorous or shocking correspondence. Most often they are not real, but especially written as a chat in one of such programs.
This is what the fake text conversation apps are for. With them, you can quickly create a fake chat and share it by making a screenshot. In addition, the programs allow you to record video clips of the conversation and video chats.
Text Message Creator
The Text Message Creator app is a specially designed tool for Android. You can use the app to create funny dialogs.
Users are provided with a chat field with empty lines of dialogs. The field is similar to a standard messenger, which looks quite convincing. The contacts' names and their avatars are offered to choose at your discretion. After that invented lines are easy to write in the appropriate message field.
The conversation in the program can be conducted on behalf of both participants. Using a screenshot, you can play a prank on your friends or colleagues by sending them the unreal chat.
The convenience and popularity of Text Message Creator over other programs provide its advantages:
Easy use;
choice of themes of chat;
choice of contacts' names;
attaching images.
The application is a great tool for creating jokes in the form of correspondence, ads, chats as content for entertainment and commercial groups.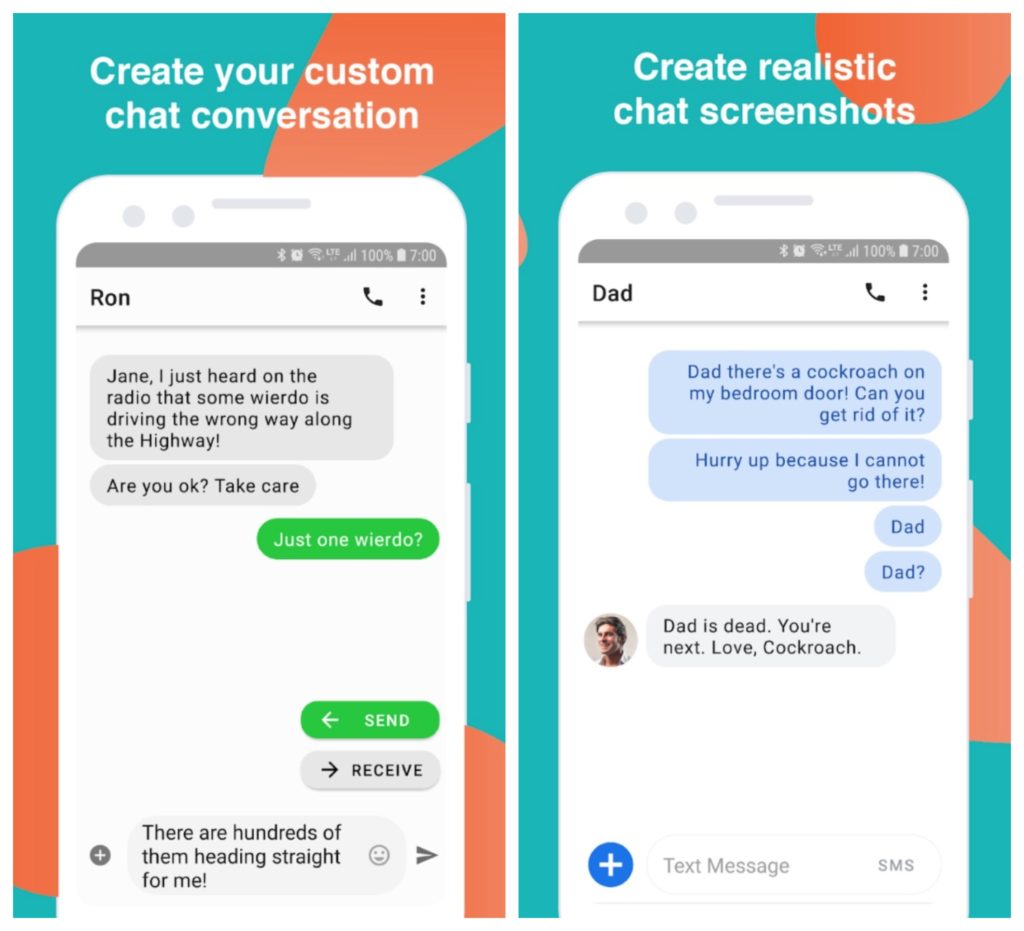 Downloads: 5000000 +
Customers rating:

(4.1 / 5)

You may also like: 9 Best Fake Number Apps for Android in 2022
Funsta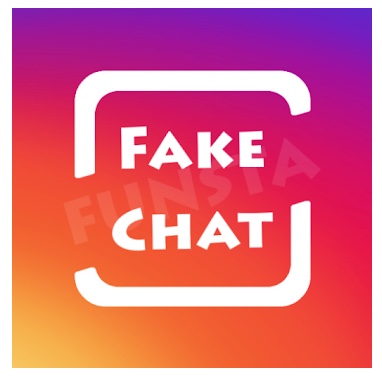 The demonstration of a screenshot of correspondence or a post on social networks is a kind of way to confirm the correctness of your claims and prove the authenticity of the facts.
If there is no way to take a screenshot, it is easy to create one with the help of the Funsta app. Its key feature is the ability to create fake images in the form of screenshots from Instagram.
In addition to posts, Funsta allows you to fake Direct correspondence. The result is easily exported for insertion into messengers. The premium version of the app has a function to fake video calls.
Downloads: 10000000 +
Customers rating:

(4.8 / 5)

MeMiMessage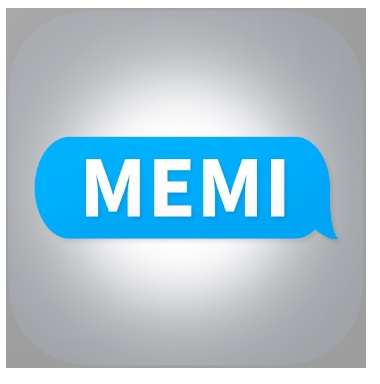 An application for creating fake correspondence has transformed fake dialogues from a method of deception into a new genre of fanfiction. Web users play out stories in messages and create edits about their favorite characters.
MemiMessage has made it easier for them, because now they don't need to coax their friends or master Photoshop.
To create a fake message, click on the button with a pen in the upper right corner and then select New chat.
Next, you should create a contact of the person with whom you will correspond. In addition to personal messages in MemiMessage, you can fake a conversation in a group chat, for which you create profiles of several people. Each of them gets a name, a profile photo and a description.
When you enter an empty chat room, you can start writing a message on your own or send the first one on behalf of your interlocutor. To do this, you have to change the sender by clicking on the icon in the lower left corner.
Then type the message, take a screenshot, and the fake message is ready.
You can also send photos and stickers in your messages, which are in the lower left corner. For verisimilitude, the app includes a function to select the background of the correspondence, change the color of the "messenger" and set the time and the battery of the smartphone, which will be displayed in a screenshot.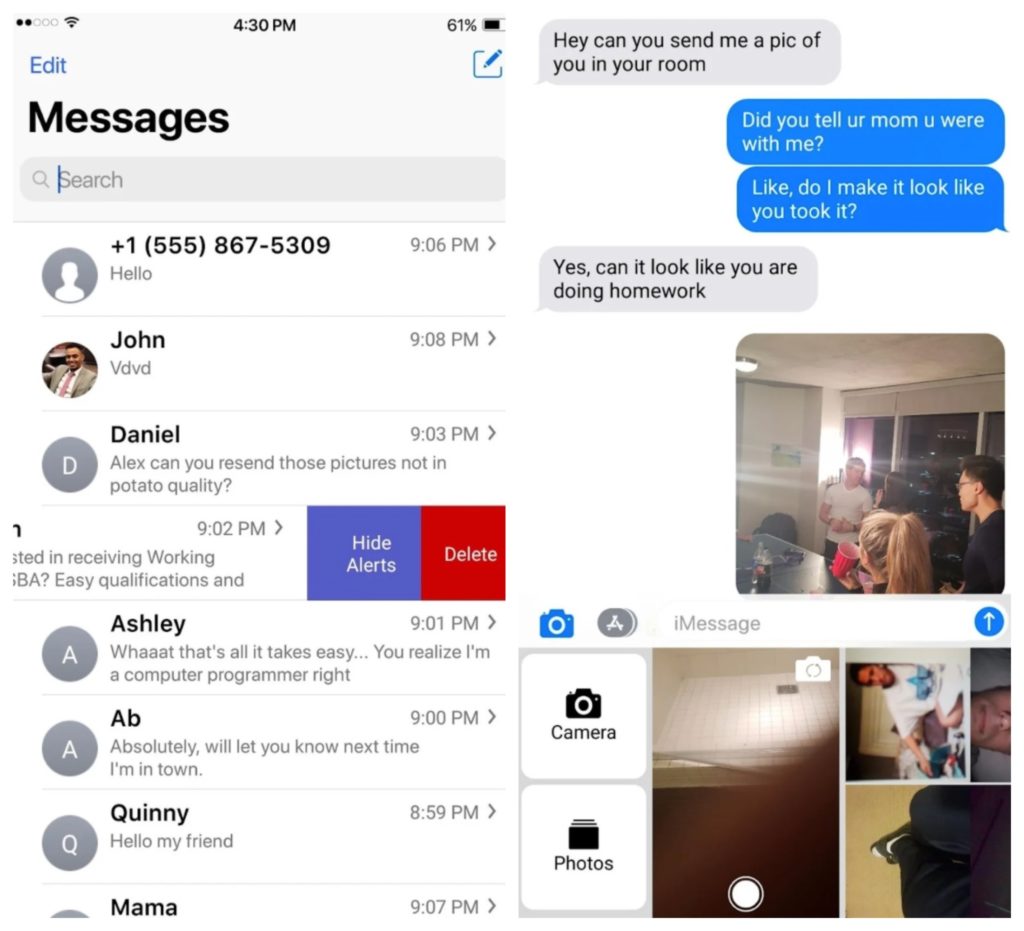 Downloads: 1000000 +
Customers rating:

(3 / 5)

WhatsMock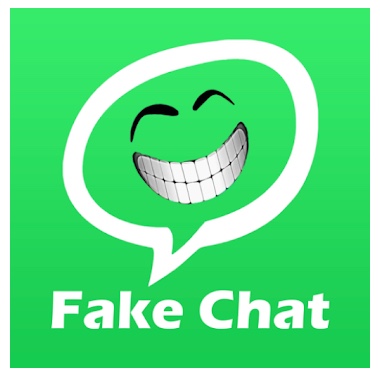 Fake Chat Maker – create fake conversations between you and someone.
With this application, you can create fake conversations with someone. You will be able to create the illusion that you are communicating with someone on WhatsApp.
You write his name, set his avatar, and type messages on his behalf. The app supports all the emoticons you have on your smartphone. Also, you can make a fake call to your "contact".
With all that said, you can display that you are sending and receiving video calls to make your correspondence realistic.
You will send messages on your behalf as well as on behalf of your interlocutor. Also, the app has a night mode. The interface in the app is exactly the same as in the original app. You can fully edit all the captions in the app.
The main advantages of WhatsMock:
Create faux conversations with any people;
Create a complete profile of your interlocutor;
Everything is exactly the same as in WhatsApp;
Lots of opportunities to prank your friends.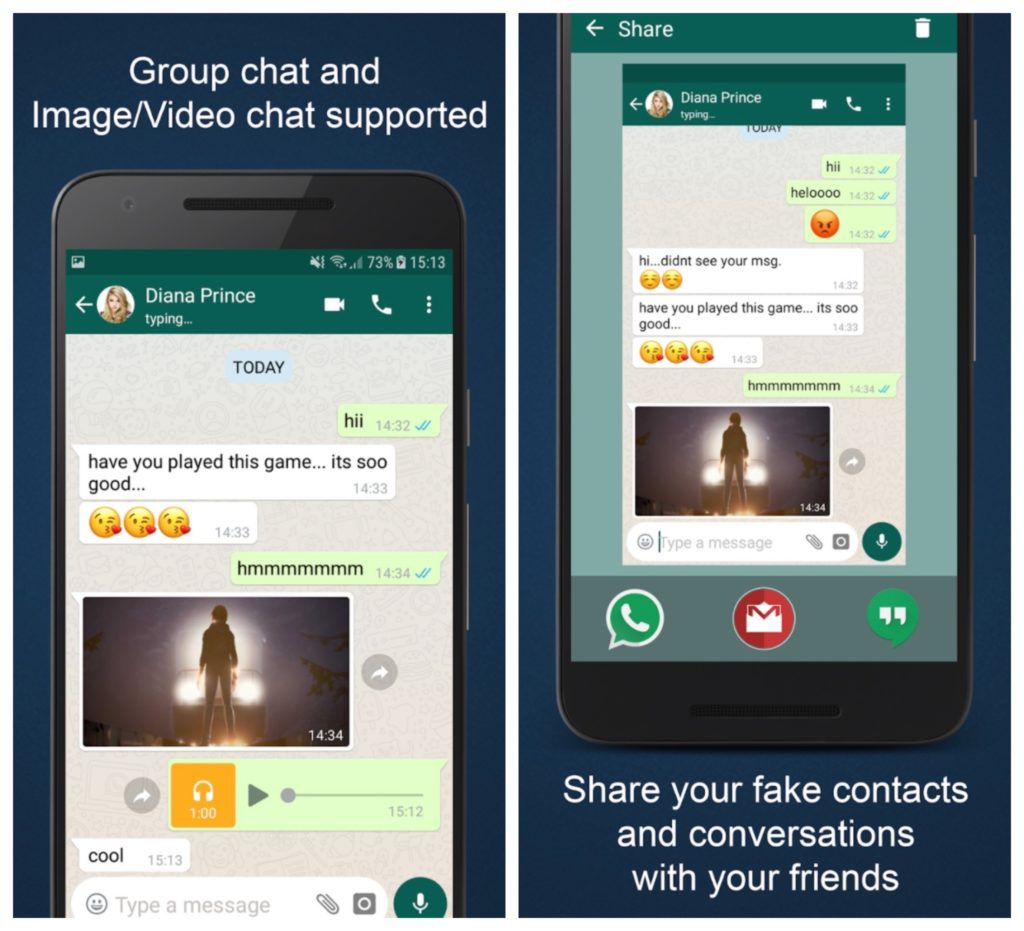 Downloads: 10000000 +
Customers rating:

(4.4 / 5)

TextingStory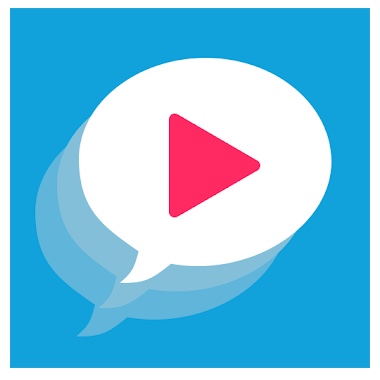 TextingStory – Chat Story Maker is a simple application with one single function, creating realistic conversations between multiple users.
You will be able to choose names, the number of participants as desired and create a chat with messages on behalf of each of them. You can add photos, videos, emoticons, and more to make it believable.
With this app, it will not be difficult to create a fake correspondence to prank someone or come up with a funny story, as on many humorous sites – the possibilities are plentiful.
Key features of the application:
Independent creation of chat stories;
up to four interlocutors;
adding photos and videos;
extremely simple interface.
Unfortunately, the free version doesn't contain many features. By downloading the normal mode of the program, you can add messages to the fields with "bubbles", change user names and pictures on the avatar. But the finished works of this version will be with a watermark, in addition, choosing colors for the chat will also not be available.
You can take advantage of many of the paid features of the program by buying them separately. For example, a useful feature is to remove the watermark from the screenshot. By downloading the whole paid version, you can also change the color design of the fields.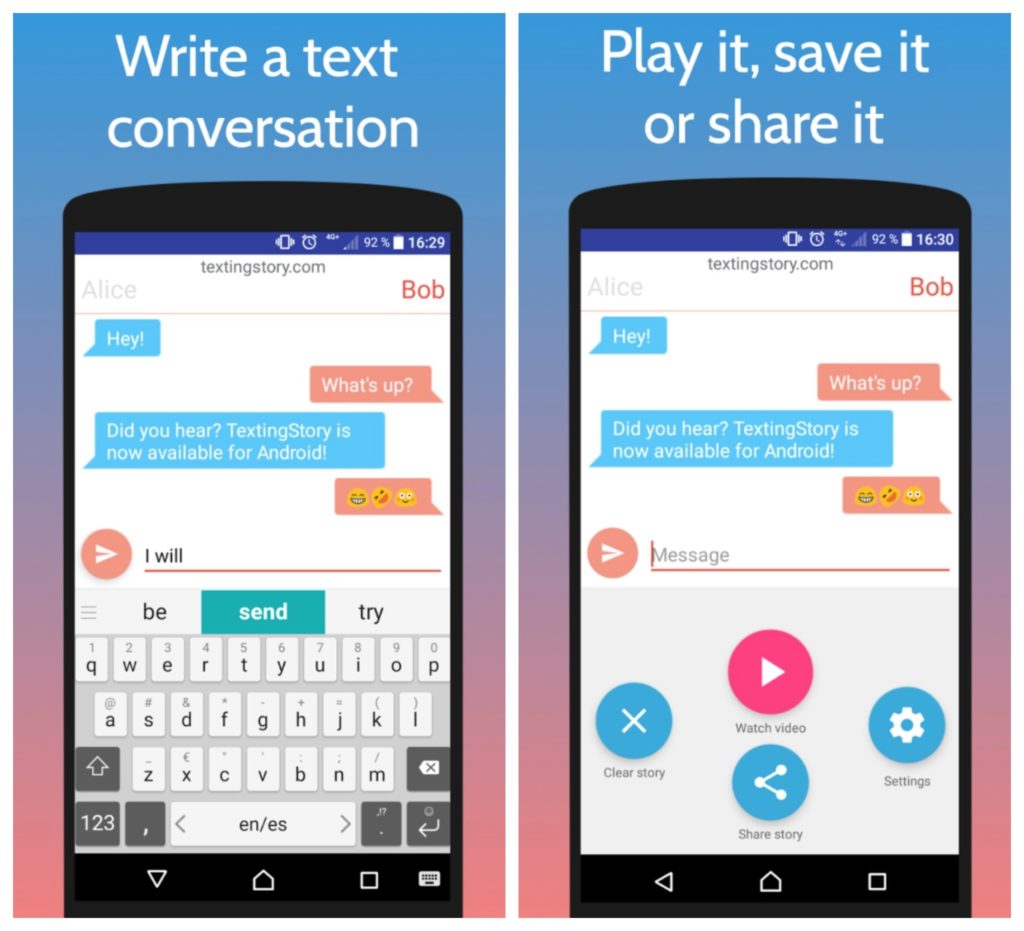 Downloads: 10000000 +
Customers rating:

(4.4 / 5)

Fake Chat Conversation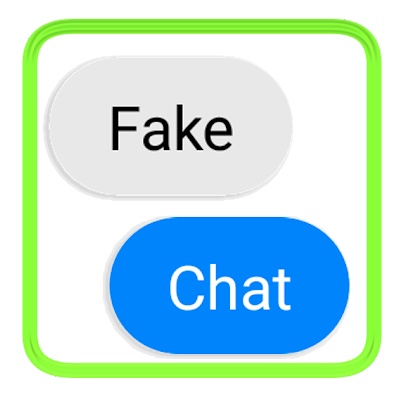 The app is comfortable, it's easy to use. You don't have to spend hours figuring it out. With Fake Chat Conversation, you can not only send text messages, but also use a variety of emoji.
However, users complain that there are a lot of advertising. Although this is logical, on such an application, you can not earn a lot and have to shove advertising. But it's possible to work without the Internet, thanks to which advertising will not interfere.
I advise this prank app to those who have little memory on the phone, it weighs little. You can correct a message, delete it. It's true that when you delete a photo from the gallery, they are also deleted in Fake Chat.
Everything is easy and accessible. And most importantly, there is almost everything that happens in normal messengers. Create chat layouts, take screenshots and make fun of your friends!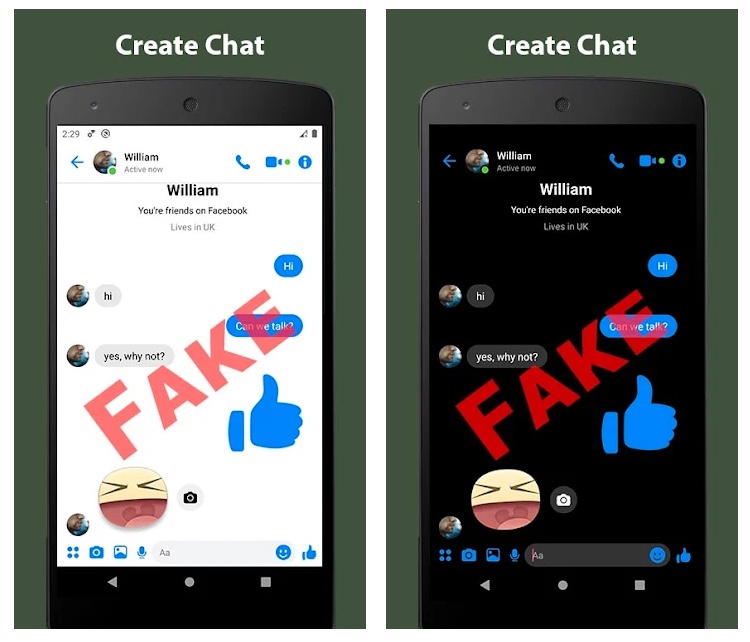 Downloads: 10000000 +
Customers rating:

(4.5 / 5)

You may also like: 7 Free Fake Girlfriend Call Apps for Android
WhatsMessage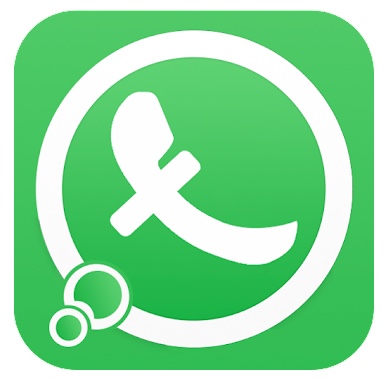 WhatsMessage is easy to use. Its interface resembles that of a standard messenger. It doesn't take much time to create a fake correspondence. For this you need to:
Read a short introduction and go to the main interface;
Start the fake conversation by clicking on the plus sign in the lower right corner;
The app will ask you to make a fake profile;
Provide a username in your profile and upload a photo;
After you write the text you will see two arrow icons next to it. The first is to send a message from you, the second – from the fake profile. If you choose to send from a fake profile, you will see it as incoming;
To change the receiving/sending sms time you have to click on the sent sms.
The app also allows you to create fake calls. To do this, simply click on the handset icon at the top of the display. To edit any of the messages, simply select it and an editing window will pop up on the screen. Here, you can make corrections or delete a message.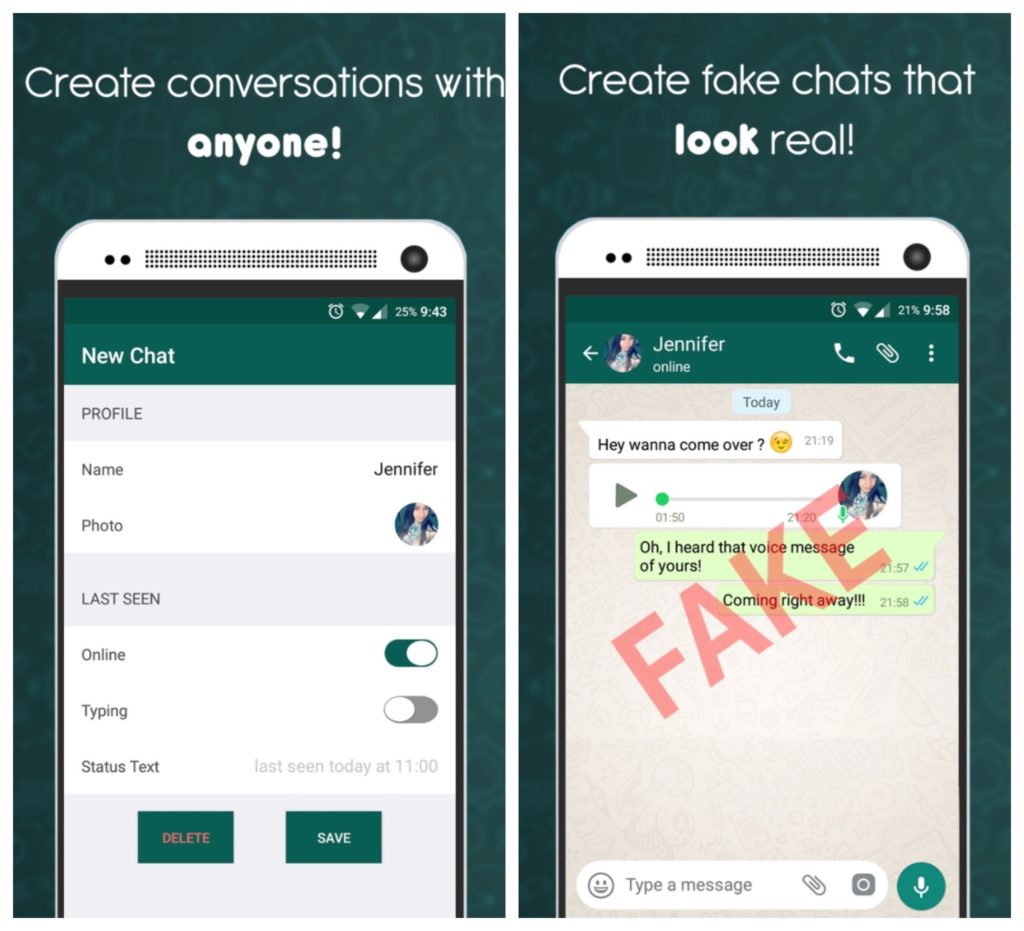 Downloads: 10000000 +
Customers rating:

(3.9 / 5)