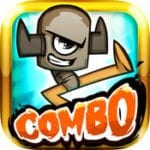 Combo Crew – colorful and very bright representative of fighting games on Android, performed in the best traditions of such popular games as Street Fighter and Final Fight. You will fight at once from several enemies using different punches and combinations.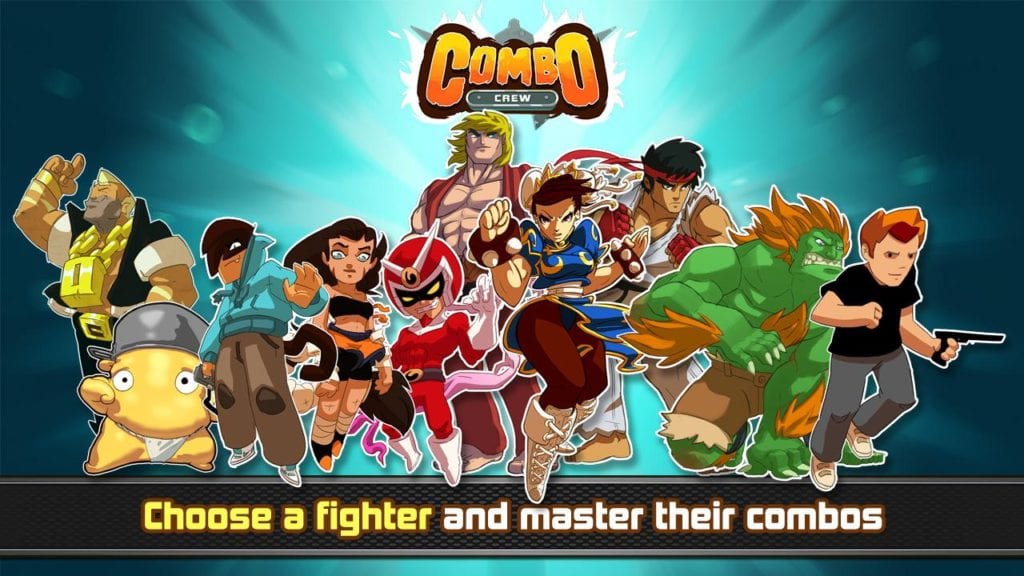 Gameplay and control
Download Combo Crew on Android means to get a dose of hurricane action. The gameplay offers to plunge into the universe of epic fights and a dizzying plot. The task of the player is to destroy opponents in the closed locations for strictly allocated time.
The main feature of the project is the combat system, which is perfectly optimized for touch screen features. The intuitive clear leadership of the heroes opens the opportunity to fight dynamically. Fights occur under the usual scenario for video game fans. The hero can beat with his hands, feet, put the block, perform a series of strokes, and also perform a special reception when the indicator of rage is filled to 100%.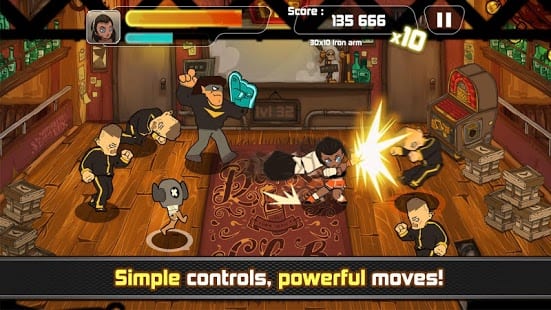 All the punches in the game are realized with the help of gestures. For example, to make a strike you need to make a horizontal gesture towards the enemy, after which your hero will jump and strike a strong blow. Having detained a finger, the blow will be more powerful and deadly. To make a combo, you need to make gestures with two fingers. Believe us, the enemies will not be able to resist such blows.
In the game, we are waiting for some characters, but initially, only two are available. The rest will only be opened after passing through several levels. Each hero is endowed with unique blows and combinations that can be used during the battle.
Using special attacks in combat will not only deal with opponents but also get more points. During combat, it is worth paying attention to the indicators of opponents, when they are red – you need to switch to the appropriate enemy and shovel it with your feet and hands.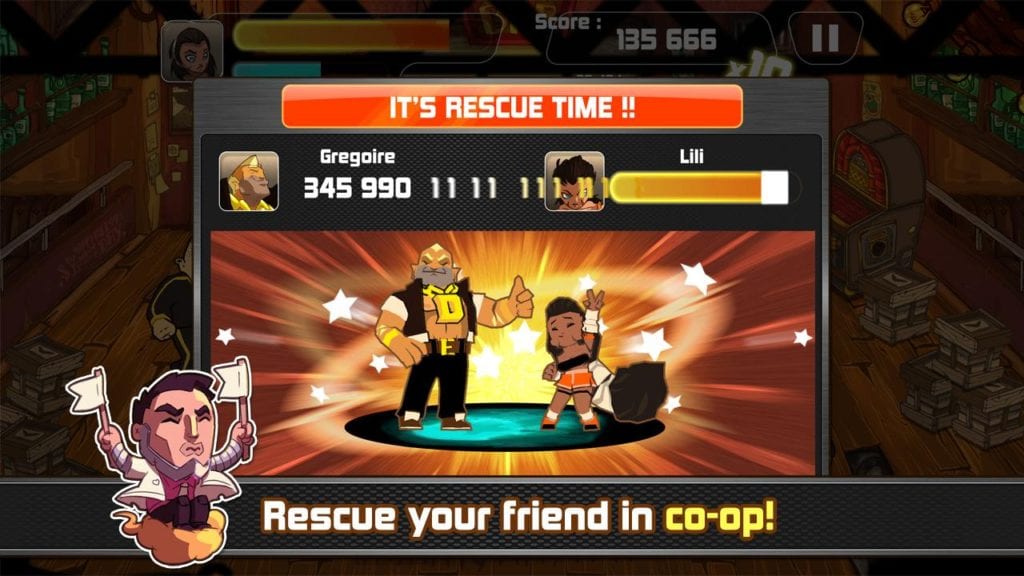 Graphics and music
Excellent three-dimensional graphics with bright colors and rich effects, smooth animation and dynamic battles. The music fits perfectly into the gameplay and makes it more dynamic. In order to increase the diversity in the arcade, there are two game modes (story campaign and an endless fight). In addition, the user in the presence of an Internet connection will be able to play the game together with his friend. In a compartment with nice graphics and epic music, Combo Crew becomes a quality game project that can take up to more than one hour.
The result
Combo Crew is a solid fighting game with simple controls, over 100 levels, and colorful battles. Fans of fights will have a liking.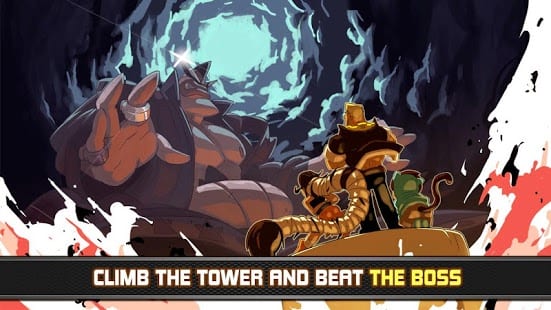 Downloads: +100000
Customers rating: (4.2 / 5)
You may also like: 11 Best survival games for Android