Trainyard is a stylish, terribly interesting and rather complicated puzzle game for Android. It is easy to learn, but difficult to master.
The application is wildly popular. Why? Due to the unusual implementation of the gameplay. It is simple, but at the same time difficult, no matter how strange it may sound. The player will have to take control of numerous trains, which must safely reach the final destination – the station.
Don't rush to make any conclusions, because everything is far from what it seems at first glance. The fact is that in the literal sense of the word you will have to independently build a railway, drawing it with the movements of your fingers on the screen.
You can also check: 21 best retro games for Android
Think it's easy? Yes, it's possible that the first stages may not seem too complicated, but after going further, you will have to change your opinion regarding the level of "hardcore". The peculiarity of Trainyard is that it is available to everyone, but is given in full only to the elect. In time, you will understand what these words mean.
Management and gameplay
Before us, there is a field, a departure station, and an arrival station. The task is to route the train in such a way that it arrives at the station intended for it. The trains have different colors corresponding to the end stations. Therefore, at the very beginning, the puzzles are extremely trivial: we draw a route … and that's it.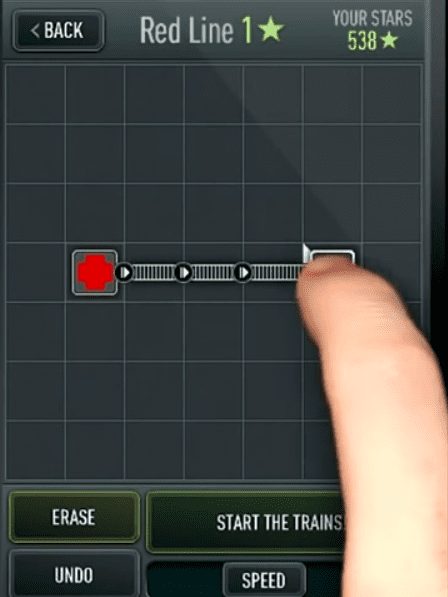 But very soon the game shows its true "face" and is greatly complicated by specific details. For example, we have a blue and yellow train that need to be brought to the green station. Obviously, neither the one nor the other is suitable for solving the problem.
In the world of Trainyard, such problems are solved in a peculiar way: we need to combine both trains, matching their routes in a certain way. At the exit, we get one green composition (or two, depending on the option of "pairing").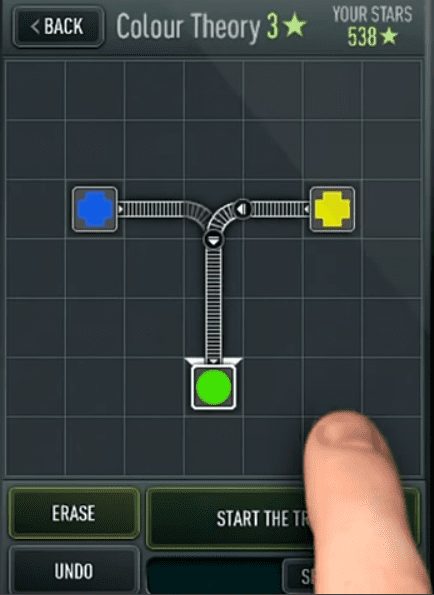 The whole charm and complexity of the game is the presence of such extraordinary conditions. Crossing trains, taking them through obstacles and routes that aren't the most logical at first glance is only one-third of the game, after which you will have to think about each level much longer because of the new requirements.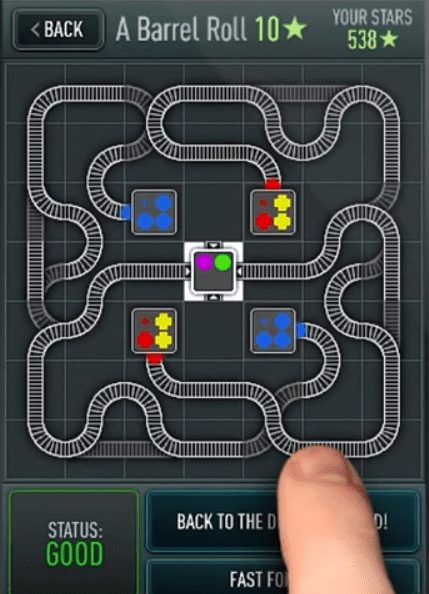 Obviously, the minimalism in the graphics of Trainyard is a plus of the game. There is no music here, so our own background will play.
Thus, the application without a shadow of a doubt can be called one of the best representatives of the genre. You always have the opportunity to download Trainyard on Android, and it's up to you to use it or not. Trainyard – build a railroad!