Hey, all the puzzle fans out there! We have found something useful for you!
Pit the Red Panda is a free casual slingshot game that offers a wide range of levels. The game is full of interesting features, so let's read more about them!
More cute and funny games about animals can be found in the article about the pet shop apps article.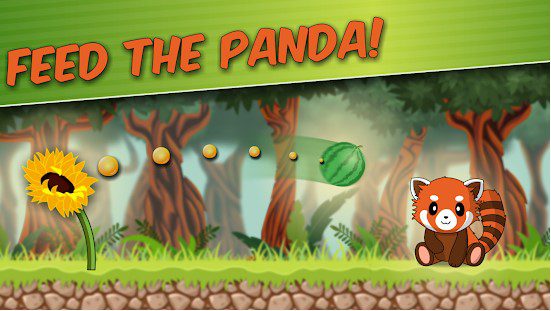 First of all, we would like to mention that this game is extremely lightweight, so you will install it in a couple of seconds.
But, what's the point of this game?
The major task of this game is to feed the red panda fruits or vegetables. For this, you will have to pass various difficulties, f.ex. wooden boxes, stone blocks, or tree trunks with spikes.
But don't worry! You will have various tools at your disposal – slingshot, jumper, air pump, and balloon. The fewer tools you use, the more stars you will receive!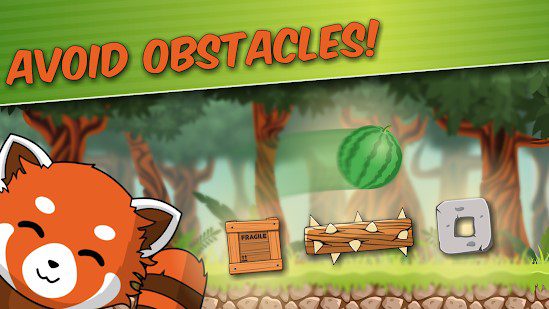 By the way, while playing, you will have to visit a great variety of locations, use special tools, collect stars, and so many other things.
What is more, Pit the Red Panda boasts a well-developed design that makes its interface very easy to manage. Colorful animations, magnificent graphics, and background music – all these things are waiting for you in this game!
The next useful feature that many users will certainly like – there is no need to have a constant Internet connection. Therefore, you can play anywhere and any time you want. No doubt, this is certainly a great bonus!
However, if you have faced any difficulties while playing this game, we advise you to contact responsive customer support. The technical assistants will instantly tackle all your problems!
The majority of users have positive impressions about this game, as we have not found any negative feedback.
Maybe you will also like the open-world game apps? They allow you to create your own world according to your rules with the characters that you want to see.
To sum up, Pit the Red Panda is truly worth trying. In this game, you will train your logic, skills, and patience. So, we can surely say that it will be suitable for everyone!