Not so long ago, radio was the only entertainment available for the masses. To date, it has not deservedly receded into the background, despite the fact that progress has not bypassed this kind of leisure. Today we will tell you about several programs with which you can listen to tens of thousands of online radio stations broadcasting music, reports, thematic programs for every taste.
You may also like: 11 Best apps to watch TV shows on Android
PCRADIO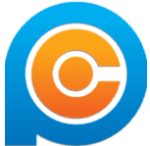 Radio Online: PCRADIO is a handy and feature-rich application for Android devices, allowing you to listen to radio stations of different styles and directions, such as rock, retro, club radio, humor, rap, jazz, pop, classics, children's radio and many others.
This radio player never slows down – it does not matter if you are at home or on the road. It works fine with all types of connections (2G, EDGE, 3G, LTE). The built-in equalizer of the application contains 10 tuning bands, which will quickly improve or change the sound of the station.
Pros and features: In addition to the main advantage based on the low use of the Internet, the PCRADIO app for Android also carefully saves battery power, easily managed by the headset console, reacts to multi-function search and offers various sorting options. All radio stations, as a rule, are divided by genre and direction – listen to the news, dance, sports, relaxing channels, and even in different languages of the world!
Also here you will find a sleep timer, a popular function "Favourites" and a traffic saving mode. The application catches a signal from hundreds of radio stations.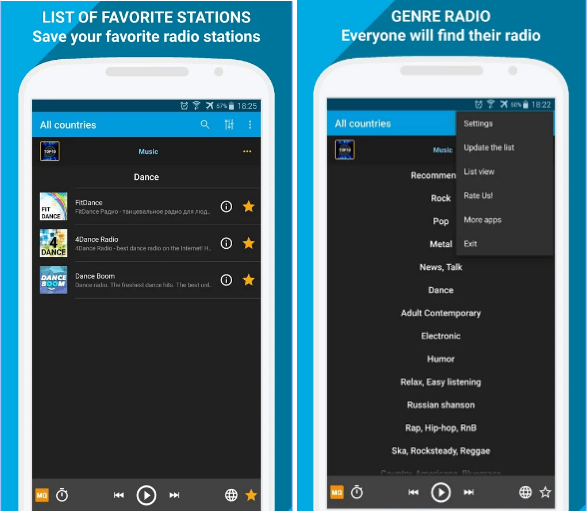 Downloads: 10 000 000 +
Customers rating:

(4.7 / 5)
DI.FM Radio

DI.FM Radio is a collection of Internet radio stations broadcasting modern electronic music. All stations are divided into styles and directions. You can save the stations you like in Favorites. Here is a convenient navigation and viewing of popular stations.
Users can access more than 90 channels of music from different directions, including Trance, House, EDM, Dance, Lounge, Chillout, Techno, Ambient, etc. The panel of the additional buffer will help to monitor the amount of downloaded data. Other program features include:
Automatic sleep timer.
Configure the selection of the wireless network.
Ability to share tracks on social networks.
7-day period DI Premium.
In the application, you will find the best music, which was collected by amateurs from all over the world. You can connect to the radio with your favorite style, listen to dance music, lounge, chillout and much more, through an intuitive interface.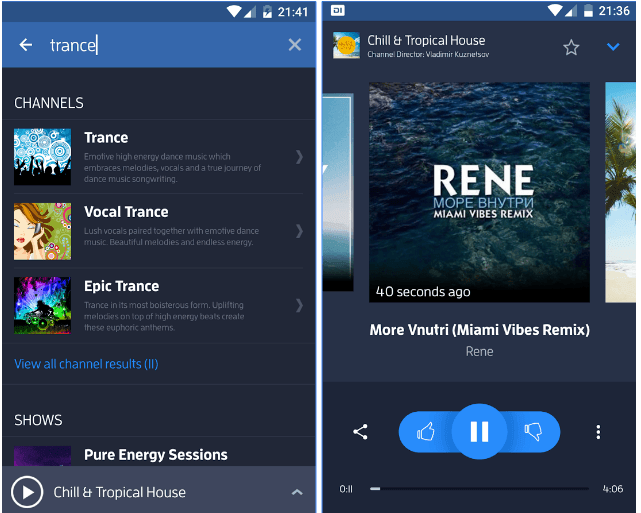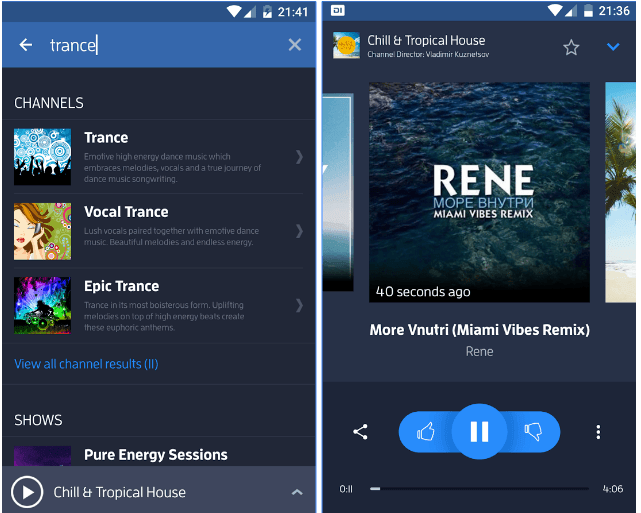 Downloads: 5 000 000 +
Customers rating:

(4.6 / 5)
Simple Radio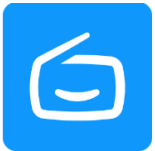 There's nothing easier than downloading Simple Radio on your Android and listen to your favorite radio stations at any frequencies. In total, the application contains over 40,000 different radio stations. You will be able to find many of your favorites, which you will use every day. Regardless of where you are, even if in another country, you can always choose your radio station. Simple management of selected stations, adding to favorites and quick access are the best options for the user.
To quickly find your favorite station, you can use the search by genre, country, and format. You can always find your style of pop, rap or rock in a huge list. Moreover, you can listen to radio stations even from other countries, for example, the radio popular in Berlin. After you download Simple radio you will get the most simple playback of stations using the Internet connection.
Listen to hit radio stations, keep abreast of news, switch to information for sportsmen, listen to sports broadcasts, theatrical performances, political discussion, and music. The application is selected by many listeners due to the large number of functions, user-friendly interface, diverse settings and easy access.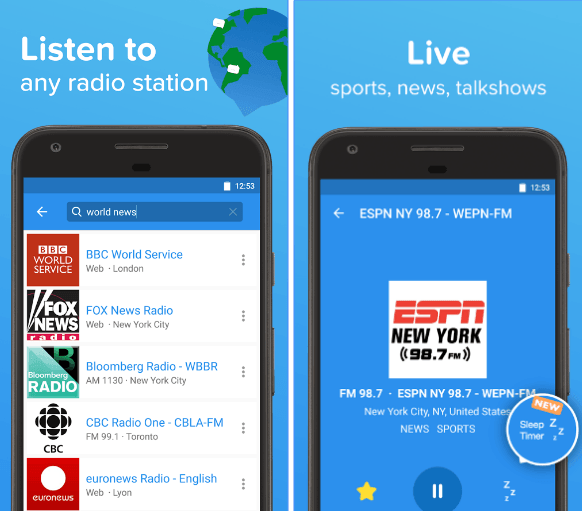 Downloads: 10 000 000 +
Customers rating:

(4.5 / 5)
TuneIn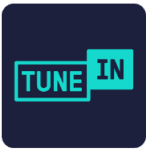 Digital radio from the developers of TuneIn Inc contains up to four million podcasts and up to one hundred thousand radio stations from around the world, broken down into categories of different type. In addition, the application is completely free of annoying ads, and also has a recording function for the content being listened and decorated with a nice interface with the actual modern style.
Categories: A detailed catalog is available in the main menu – this includes local radio, recently listened stations, and trend channels, which have extreme popularity. Thematic stations are also available to the users- music, sports, news, conversational podcasts and regional channels with extravagant genres, the choice is really extensive and limited, it seems, only by the imagination of users.
Interface: New TuneIn Radio uses standard colors, located on a white background in the main menu and gray at the time of playing music. A system of demonstration of covers is interestingly thought out – in TuneIn Radio for Android images are carefully selected to each artist, as well as links to Google Play to purchase the whole album. If you do not want to buy, try to record. There is a special button!
Buffering will not interfere, the broadcast will not be interrupted. The application serves up to 5 million users every month, due to its reliable level of stability.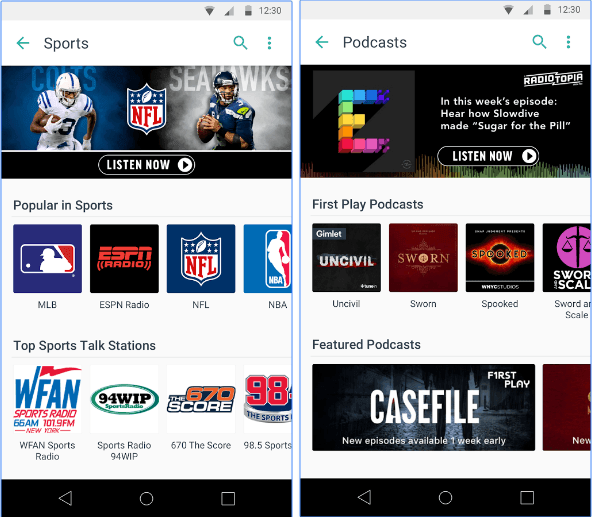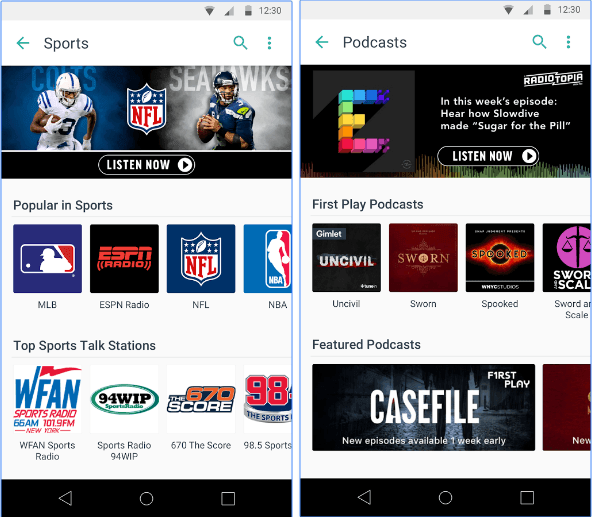 Downloads: 100 000 000 +
Customers rating:

(4.4 / 5)
Radio FM

Beautiful interface, an abundance of functions and features – all this is good and interesting, but sometimes you want to get a simple and understandable application that just performs the task. This is exactly what the online radio called Radio FM is.
This is the only program that offers the best and at the same time simple settings. You can add a favorite list, access the latest list and set up a sleep timer. Listen to your favorite radio before going to bed and do not worry about that the application will consume mobile traffic. Just set the timer, and it will automatically turn off the broadcast.
Turn on the alarm clock and your favorite radio station will play. You can add a radio icon to the main screen. Easily use the program features with the settings for fast navigation and data exchange. The application works with more than 25 thousand radio stations around the world.
The main functions of the application Radio FM:
List of radio stations sorted by country;
"Favorites";
Possibility to add your radio station;
Timer for automatic radio off;
Sort the list of radio stations by popularity or in alphabetical order;
Multilingual support;
Search function of stations;
Save the application to the SD card;
A possibility of renewing the last station.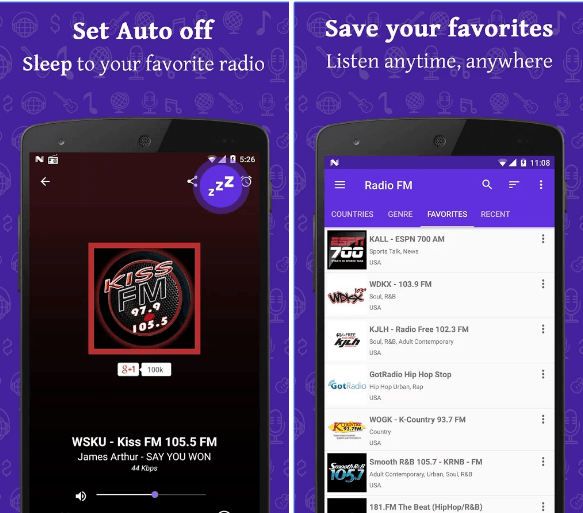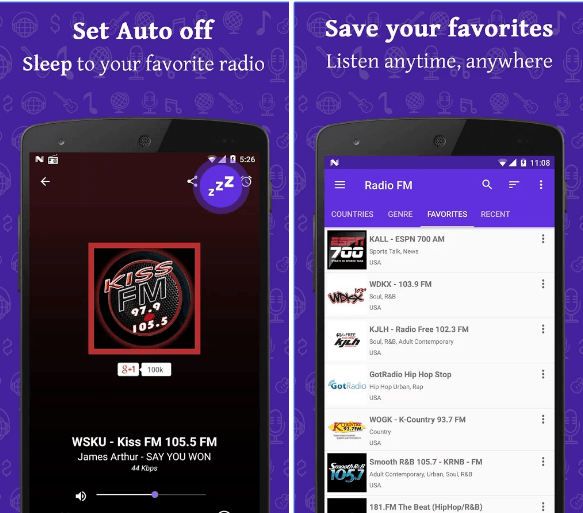 Downloads: 50 000 000 +
Customers rating:

(4.3 / 5)
Pandora Music

For nine years, Pandora has been helping to create custom radio stations, and over the years, service is getting better. This free application offers the user to create radio stations with songs of favorite artists, and the new alarm function can charge you with good mood right from the morning, playing the selected songs. The limit of 40 hours of listening per month is canceled, so you can listen to your own radio until the smartphone discharged.
Pandora One includes more features, and by paying for the subscription, you will have access to Pandora Desktop and will be able to play more songs, as well as listen to tracks without ads.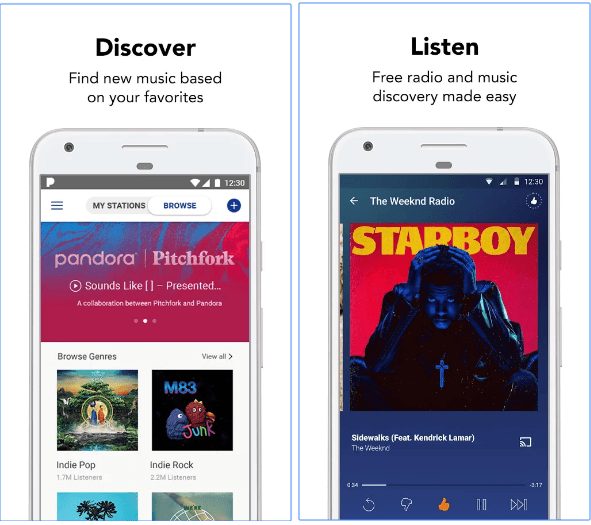 Downloads: 100 000 000 +
Customers rating:

(4.4 / 5)
Radio Garden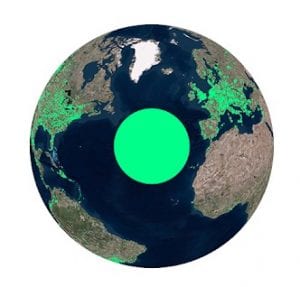 Radio Garden is a great application that, thanks to its original control, has become so popular with radio amateurs. With Radio Garden, as with similar applications, you can listen to any radio station live. The list of stations is very long, so no matter what you are looking for, you will definitely find something perfect in this app.
Anyone can connect and start listening to any available station from the constantly updated list. The distinctive feature will be the very finding of the desired source. In front of the users, there is a globe with dots indicating the location of the station. In this case, there are whole sets of active frequencies in large cities.
View the region you are interested in, choose the name you like, and then, if necessary, send it to favorites.
If you want to listen to what Parisians are listening to, then click on Paris on the map and select one of the stations offered. It is very simple.
Although Radio Garden is an unusual device, it is very easy to use this application because you can do the same thing here as in other radio applications: start and pause listening, save stations to your favorites, etc. Download this application and listen to the radio without borders!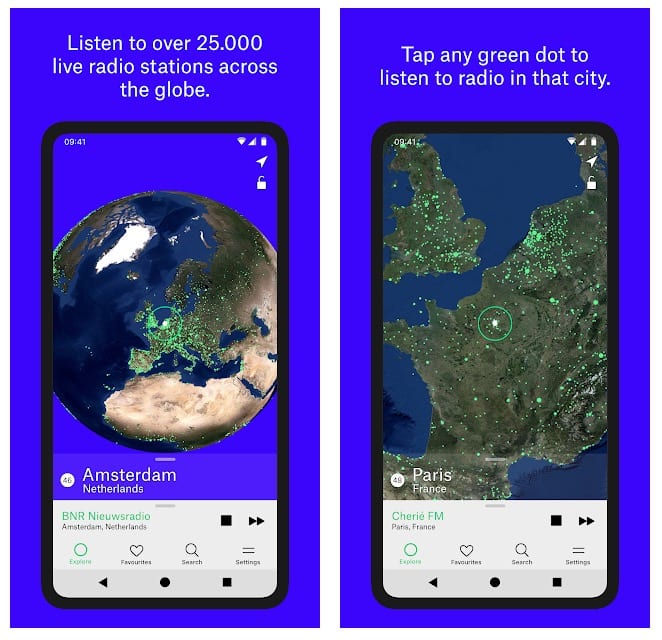 Downloads: 5 000 000 +
Customers rating:

(4.6 / 5)
myTuner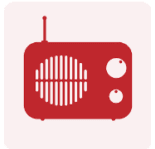 myTuner Radio is an excellent radio for Android devices that will allow you to enjoy your favorite radio stations where there is an Internet. myTuner Radio will always find something to entertain its users: there is an abundance of radio stations, and a rich selection of informative and entertaining podcasts covering a wide variety of topics, from hi-tech to fiction, and of course music.
All the presented radio stations are divided into several categories, which allows you to quickly navigate with a general abundance from the first seconds of using the application. If you know exactly what you are looking for, you can use the radio station search system by name.
You can save the radio stations you like to "Favorites", what makes the access to them very convenient. And another feature of myTuner Radio is to wake you up in the morning. Right after the alarm signal, the program plays the selected radio station. myTuner Radio contains a list of radio stations from over 100 countries and allows you to listen to them without problems, even if you are far from the radio waves.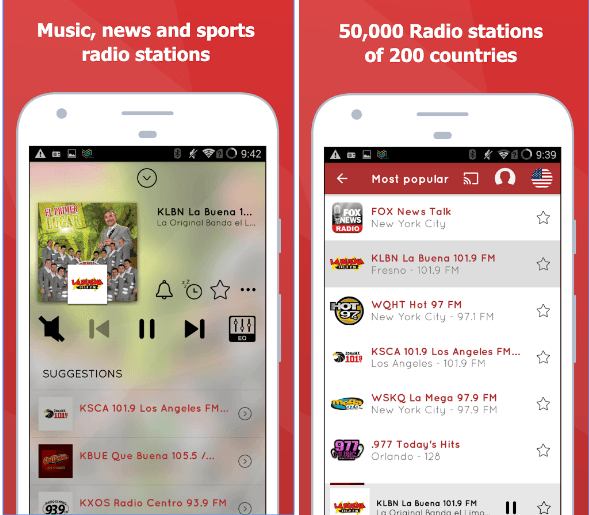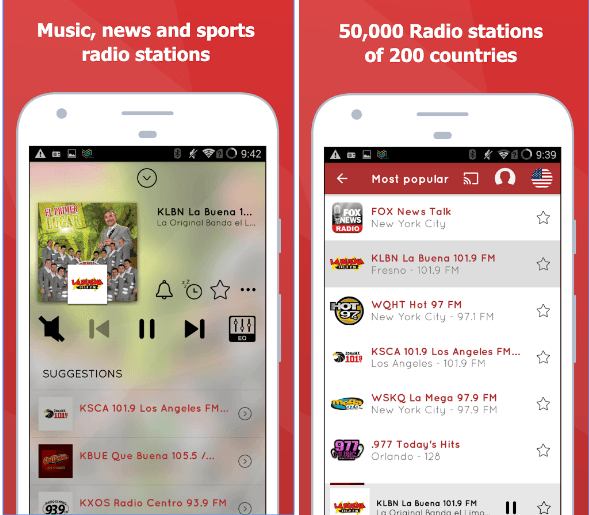 Downloads: 5 000 000 +
Customers rating:

(4.3 / 5)
radio.net

Radio.net has become one of the few well-made programs for listening to internet radio. Here you will find many interesting things, except the radio itself. The design is made in the style of a music player. But the list of tracks is replaced by the list of radio stations.
The application supports over twenty thousand radio stations around the world. All of them can be sorted by genre, location, name and so on. As there are many channels, there is a convenient search, where you can find the right channel by certain criteria. Well, if you want to listen to some familiar radio – activate the function of local radio stations. And if you want to listen to the channel of a particular country, but do not know their names – you can enter the name of the country in the search and listen in pleasure!
Also, the program will save you from finding a song you like or installing additional software, such as "Shazam", as all the names of the current songs are displayed under the name of the radio. And if you never disconnect from the Internet and need to get up early – make an alarm clock with your favorite radio station and get up will be much nicer! There is also a function of integration with social networks and multitasking.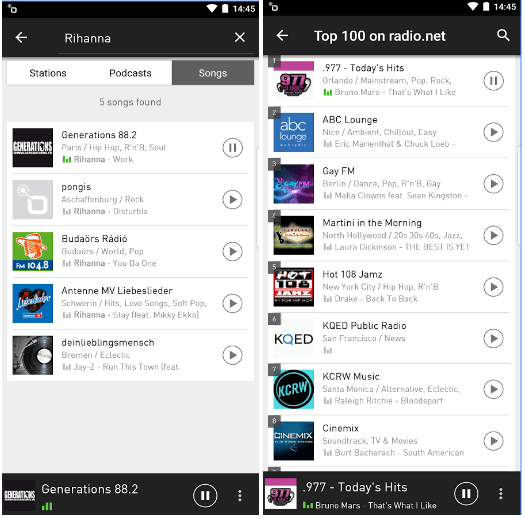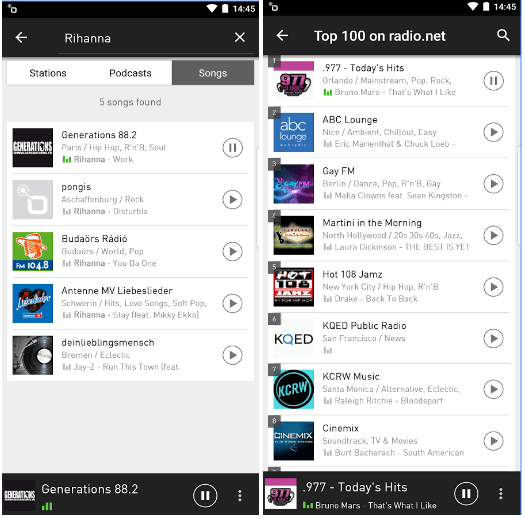 Downloads: 10 000 000 +
Customers rating:

(4.2 / 5)
XiiaLive™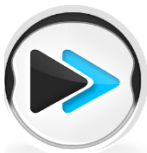 Unlike other radio services, XiiaLive was created initially as a separate application for listening to Internet radio via SHOUTcast, as well as from the FM / AM catalog of UberStations. At first glance, this is a rather interesting product with serious functionality. According to the developers, XiiaLive supports the most popular audio formats, playlists, and protocols.
The app's design looks unusual for the radio and even somewhat complicated. The interface is made in the form of tabs, and on the main screen, there is a basic menu for quick access to the necessary functions. XiiaLive contains more than 50 thousand radio stations. Depending on the source selected, the catalog's display changes. For example, SHOUTcast offers sorting channels by hits and genre, while UberStations divides radio stations into conversational, musical and local. In the SHOUTcast mode, the sound quality, audio format, and bit rate filters are available. In the application, there is a search for radio stations. You can search for individual channels, artists, and songs that are currently playing on the radio. If there is no radio station in the catalog, you can add its URL yourself.
The app has a lot of other settings and functions, such as a sleep timer, an unlimited number of alarms, an equalizer, replaceable themes, independent loudness, Bluetooth broadcast, social networking support. Unfortunately, some features are only available in the paid version of the program.
Downloads: 1 000 000 +
Customers rating:

(4.5 / 5)
AccuRadio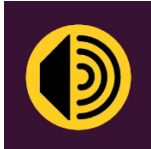 AccuRadio is one of the best programs for mobile devices. The release of AccuRadio took place in January 2010. At the moment the application is available for Android phones.
AccuRadio offers more than 1000 free customizable music radio channels. And in order not to get lost in variety, there is the possibility of choosing music by genre. In AccuRadio you will find more than 50 musical genres: rock, pop, jazz, country, classic, electronic, alternative and much more. Users of the application will be able to customize their channels, prohibiting uninteresting artists and individual tracks that they do not like. And do not forget to put your likes, it will affect what you will listen in the future. All this you get completely free of charge, paying only for Internet traffic.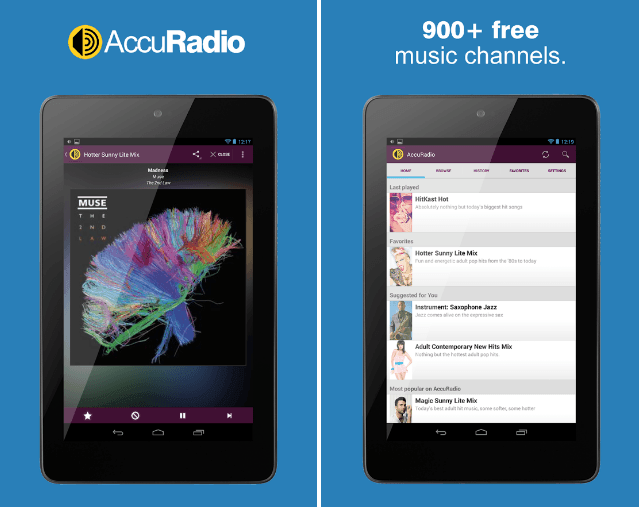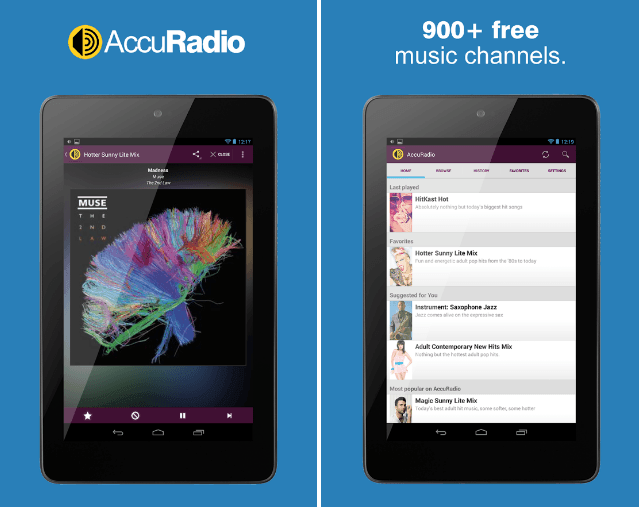 Downloads: 1 000 000 +
Customers rating:

(4.6 / 5)
Dash Radio

Dash Radio differs from other applications for streaming radio in that it contains more than 60 original stations with real DJs, lack of advertising, daily competitions and 24/7 content. On Dash Radio you can find radio stations with the most unexpected genres of music. There is support for streaming via Bluetooth to external speakers.
Dash Radio has a user-friendly interface and simple design.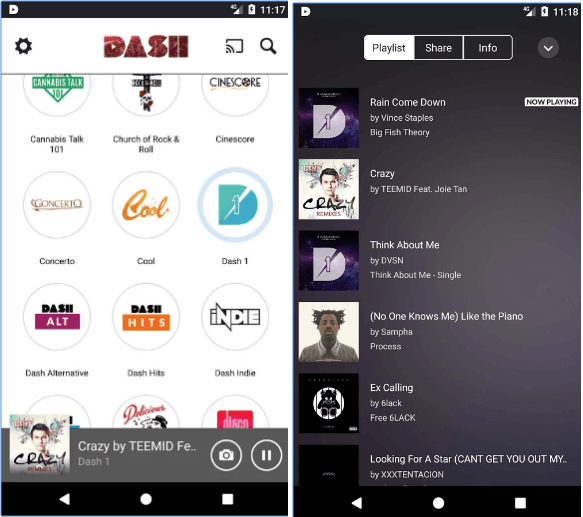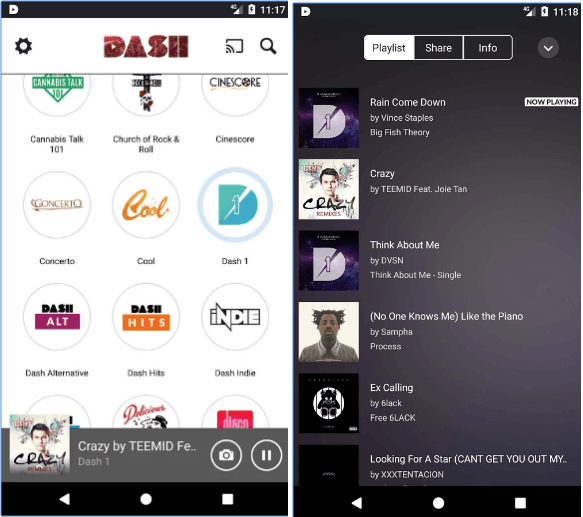 Downloads: 100 000 +
Customers rating:

(3.9 / 5)
Audials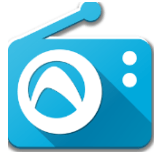 The free application Audials is aimed that listening to music, podcasts, radio is concentrated in one place.
The application looks good. Two color schemes are available, and, what's nice, the interface is equally suitable for screens of any size and still retains functionality. Although, of course, the larger the screen, the more fun with the displayed covers of music albums.
The main section in Audials Radio is listening to Internet radio stations. The application offers about 100 thousand. The stations can be sorted by country, genre, popularity and top artists. Also, you can choose the ones closest to you. In addition, you have the opportunity to scan radio stations for the specified artist – the application will find for you those radio stations that are playing his tracks at the moment. You can add favorite stations to your favorites. But if suddenly you have not found just your favorite in all the diversity, this is also not a problem. You can enter the URL manually, and it will be added to the database.
A distinctive feature of Audials Radio is the convenient recording of music from the radio. There is a timer recording function. You can record the whole program, but you can cut out individual compositions from it. Among the functionality of Audials Radio is the ability to work with your library. The application has a built-in audio player for listening to your music collection.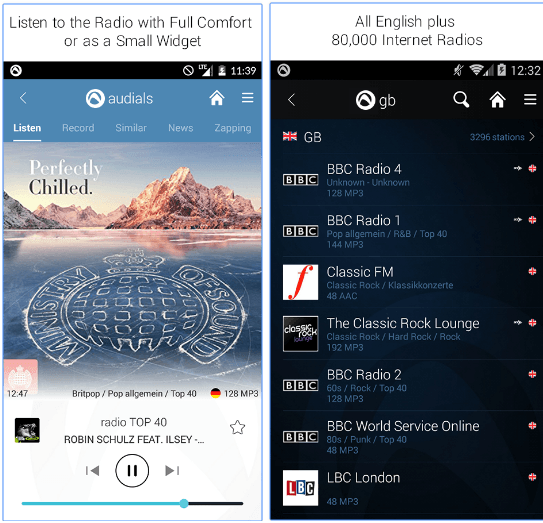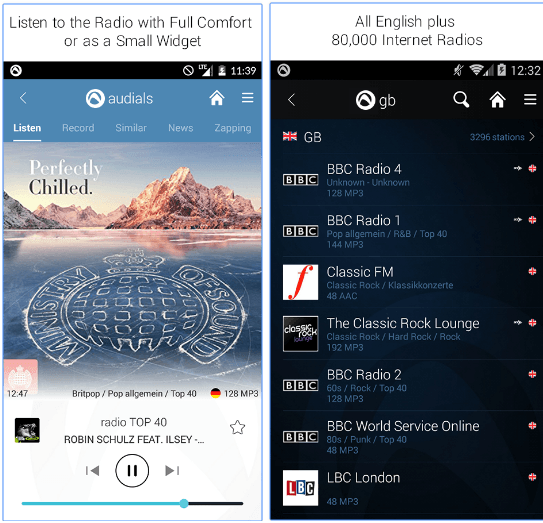 Downloads: 1 000 000 +
Customers rating:

(4.4 / 5)
Google Play Music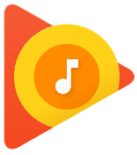 Listen to your favorite music, discover new artists and share your favorite songs with your friends now using Google Play Music. The application provides access to millions of songs stored in Google Play: listen to your favorite artists and enjoy playlists from the best music experts.
Google Play Music has two modes: All Access and Standard. All Access is a music subscription service with which you get unlimited access to the library of songs. You can create radio stations based on a song, album or artist. You will receive recommendations based on your preferences. Features common to All Access and Standard:
the ability to add up to 20,000 songs that you have already downloaded;
access to a personal library without synchronization (with an Internet connection) and the ability to download tracks for
offline playback;
lack of advertising;
the ability to buy tracks in Google Play;
the ability to share tracks with friends (for free).
After the subscription to All Access, 5 categories are available in the application. The first one is Listen Now. There are recently listened tracks, albums, playlists, and radio stations. My Library contains all the tracks uploaded to the cloud or purchased on Google Play Music. Playlists – the place where new and old playlists are stored. Radio is an analog of what Pandora provide – a set of radio stations without advertising and no restrictions. Category Explore – is the source of new songs, playlists, and artists, the choice of which is made taking into account the preferences of each particular user.
As for general settings, you can view different information about the account, cancel a subscription, prohibit the playback of individual tracks in the radio mode and adjust the equalizer. In the settings of downloads, you can select the necessary options for offline playback.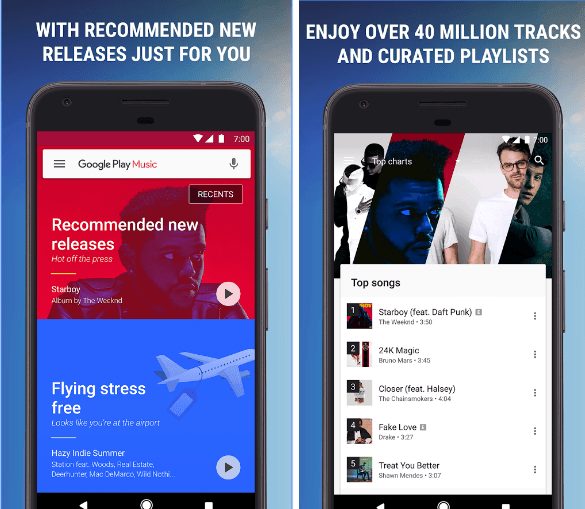 Downloads: 5 000 000 000 +
Customers rating:

(3.9 / 5)
RadioBox

Radio Box is a simple and intuitive application with a collection of local and large AM and FM radio stations from 108 countries. Here you will find 50 musical genres, many sections devoted to different topics: news, religion, society, education, languages, humor, culture, economics, sport.
Other useful features:
Add the radio stations you like to your Favourites;
The history of playing is saved and is available at any time;
Set sleep timer;
All functions are free.
There is a timer and an alarm clock to wake up to your favorite radio station. It is compatible with Google Chromecast.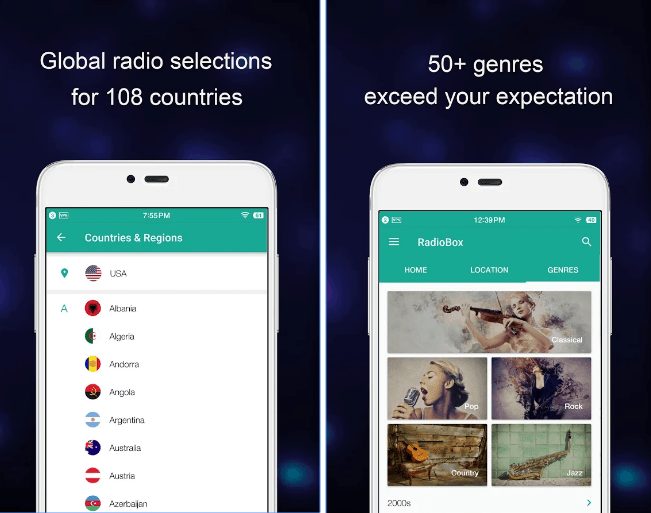 Downloads: 500 000 +
Customers rating:

(4.5 / 5)
Spotify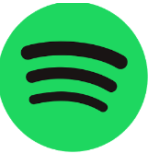 This application comes to mind almost immediately when mentioning the streaming of music due to the usual interface, integration with Facebook and a large archive of music containing over a million tracks. The updated mobile application Spotify allows you to listen to more streaming music than ever, and a monthly subscription allows you to save an unlimited number of songs for listening when there is no Internet connection. Manage the radio stations, use the Browse function to search for playlists – and in the future, you will probably press the Play button in this application more than once.
A nice feature of the service is the application interface, which is a music player like iTunes, and where you can make playlists, search for music by the artist, the track name. Now Spotify requires you to link your account to Facebook. By adding your friends who also use this service, you can monitor what music they are listening to right now, and access their playlists. For those who do not like these functions, there is a private regime.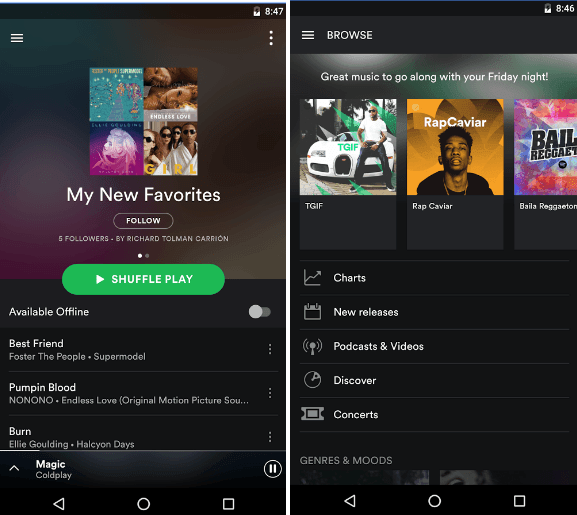 Downloads: 500 000 000 +
Customers rating:

(4.6 / 5)
Mixcloud
Downloads: 5 000 000 +
Customers rating:

(4.1 / 5)
NextRadio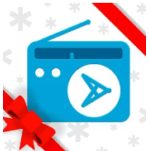 NextRadio is a simple application for listening to various FM radio stations on your device. You can download the application for free of charge from Google Play Store.
The main advantages:
• An access to local radio stations
• See what's on the air with the Live Guide or view the radio stations by genre or frequency
• See the song information while listening
• Buy a song that you just heard directly from your phone
• Get a list of recently played songs
• Leave your comments to songs that you like or dislike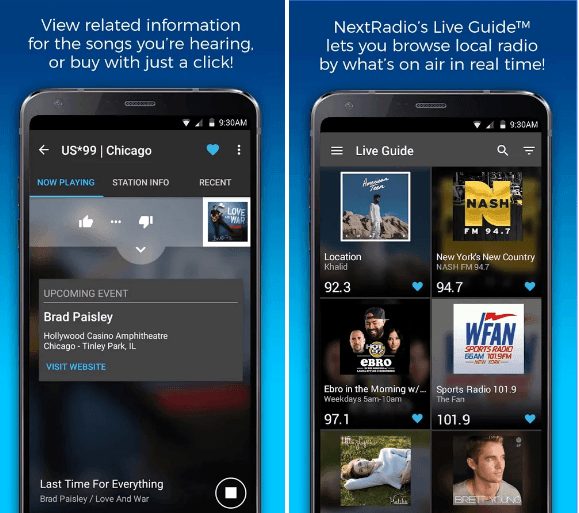 Downloads: 10 000 000 +
Customers rating:

(4.1 / 5)
Stitcher Radio for Podcasts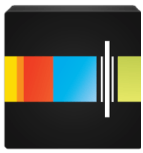 When it comes to radio, then a wide range of programs and a large selection of radio stations is very important here. In this case, the choice is almost unlimited, you are waiting for newscasts, programs about sports, humor, special talk shows and much more. Of course, you are waiting for the most famous channels and podcasts. There are also online broadcasts. So, the app combines a fresh and well-forgotten old!
Many users who installed this application, without hiding their enthusiasm, called it Pandora's music box, what describes the application and its capabilities more than flatteringly. Now you can forget about the boring radio and have a completely new format on your gadget!
Features of Stitcher Radio for Podcasts:
the ability to create your own stations by forming them from podcasts
a lot of interesting shows
possibility to listen to the records of the most popular radio programs
read the latest news around the world here
excellent design and ease of use.
There are more than 25 thousand podcasts in the application. Subscription removes advertising from the service. But no more additional services are provided so the application can be fully used for free.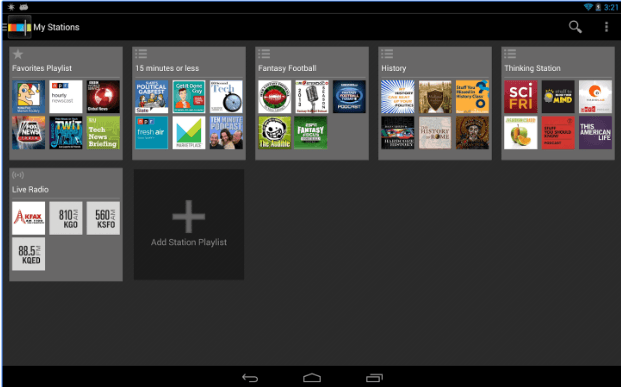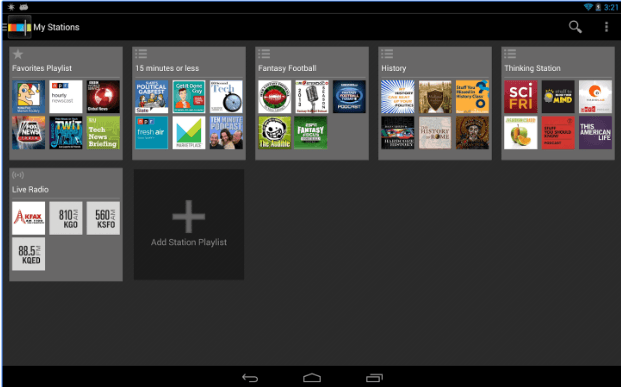 Downloads: 5 000 000 +
Customers rating:

(3.9 / 5)
iHeartRadio

That's what your device needs if you want to have a combination of the spontaneity of choice of melodies (like when listening to the radio) and convenience of management using smartphones. This free application allows you to select any of the many local or amateur radio stations that play music according to your tastes. At the same time, iHeartRadio creates playlists for your particular mood or occupation, for example for relaxation or work. So now finding the appropriate music does not require any effort at all.
iHeart Radio features a huge library: there are about 18 million songs inside the application. The application is absolutely free, however, there is no intrusive advertising, as on other radio stations.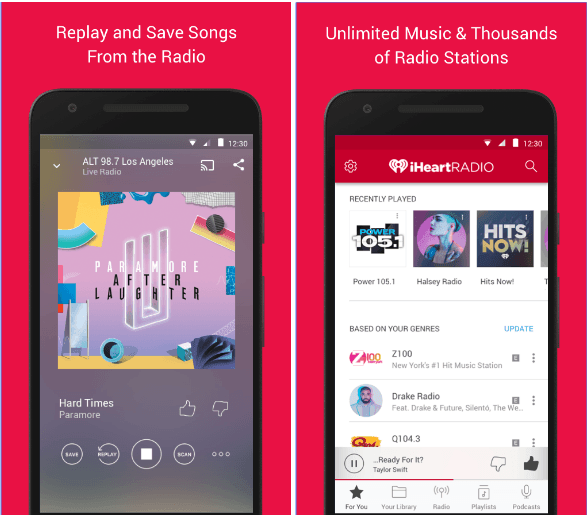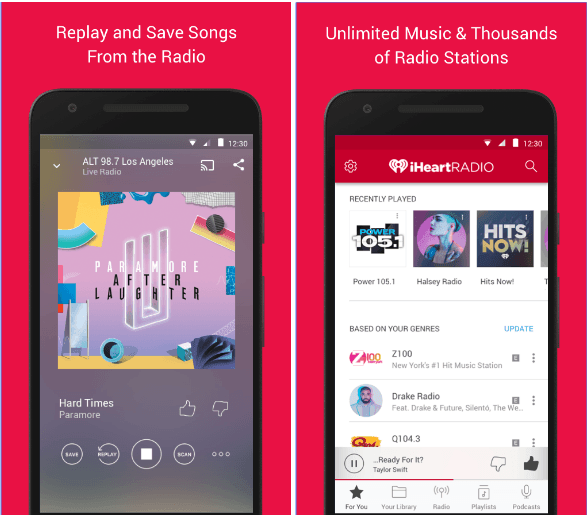 Downloads: 50 000 000 +
Customers rating:

(4.6 / 5)
You may also like: 11 Best boost music apps for Android
Radio FM !
Listen to your favorite radio stations with Radio FM ! app! It's very easy! Popular radio stations in your country are selected by default: just click on one of them to start listening. Alternatively, you can listen to the radio in the background and use another radio application at the same time.
If you are looking for a particular radio station, want to listen to something new or find other country radio stations, nothing is easier! Use the built-in search engine.
In addition, you can search by category:
Pop, Rock, Top / Hits, Talk, Culture, News, Sport, Hip Hop, R&B, Reggae, etc.
You have full access to the application directory. It includes tens of thousands of radio stations from all over the world! Simply select a radio station and add it to your favorites. Your phone can become a universal radio receiver! The application is free!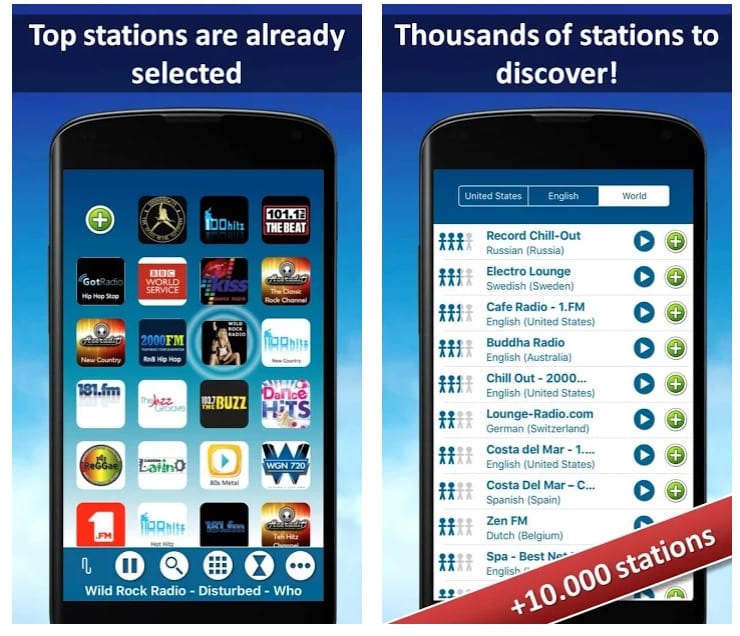 Downloads: 10 000 000 +
Customers rating:

(4.3 / 5)
The applications considered in the article are worthy candidates for the role of a mobile client for listening to online radio. To date, the speed of the Internet connection is not a critical moment when choosing a radio. All the considered applications steadily transmit the broadcasts of selected stations and to some extent have similar capabilities.