In our today's collection – the best applications for Android, with which you can watch TV shows and archive records of programs.
It's possible that any of these applications will prompt you to abandon cable TV, because the choice of channels in them is bigger, and importantly – most of them are free and work not only on smartphones and tablets but also on the consoles that connect to the TV.
FilmRise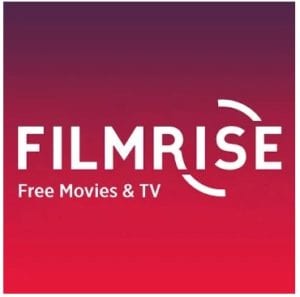 Do you wish to enjoy watching popular TV shows? Then you should download the FilmRise app.
FilmRise offers a huge library of movies and TV Shows. A cool thing is that you can watch videos in HD quality on your smartphone for free and without registering any details. New movies and TV shows added every day.
Here you will find a genre to your taste. The videos you watch will be included in the Recently Played playlist so that you don't have to search the next time you want to start from where you left off.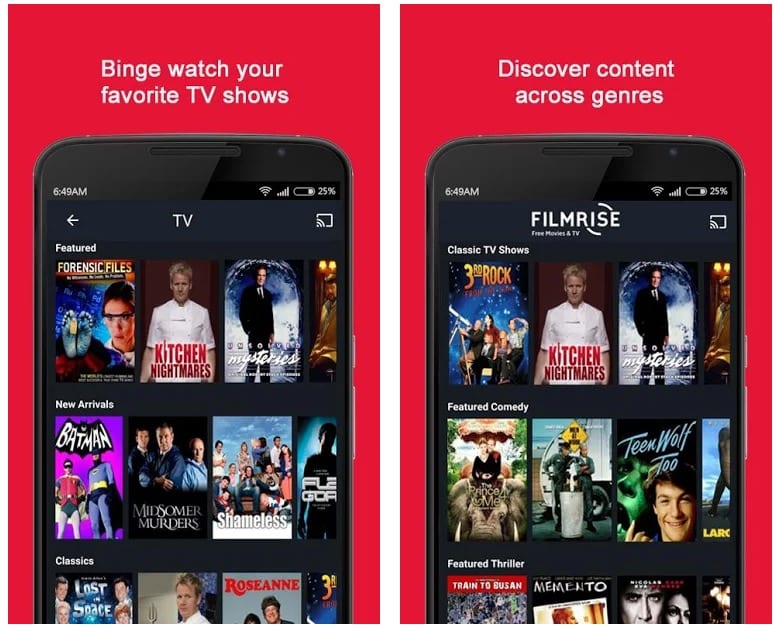 Downloads: +500 000
Costumers rating: (3.6 / 5)
You may also like: Free movie apps for Android
Kodi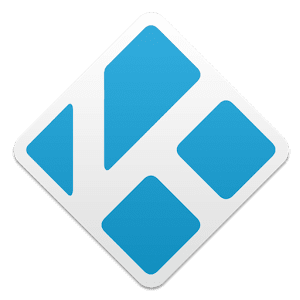 Free program Kodi (formerly called XBMC Media Center) is a multifunctional media center that structures and allows you to play multimedia content. This product is one of the best alternatives to Windows Media Center.
So, the application is able to make a home theater HTPC (Home Theater Personal Computer) from a regular computer, so you can watch TV, enjoy music, watch movies (including DVDs and Blu-ray discs), and photos.
In addition, Cody will help the user to manage media files on a PC, removable media, on a local network or on the Internet. Thus, you get a powerful tool not only for launching and viewing content but also for its organization, regardless of location.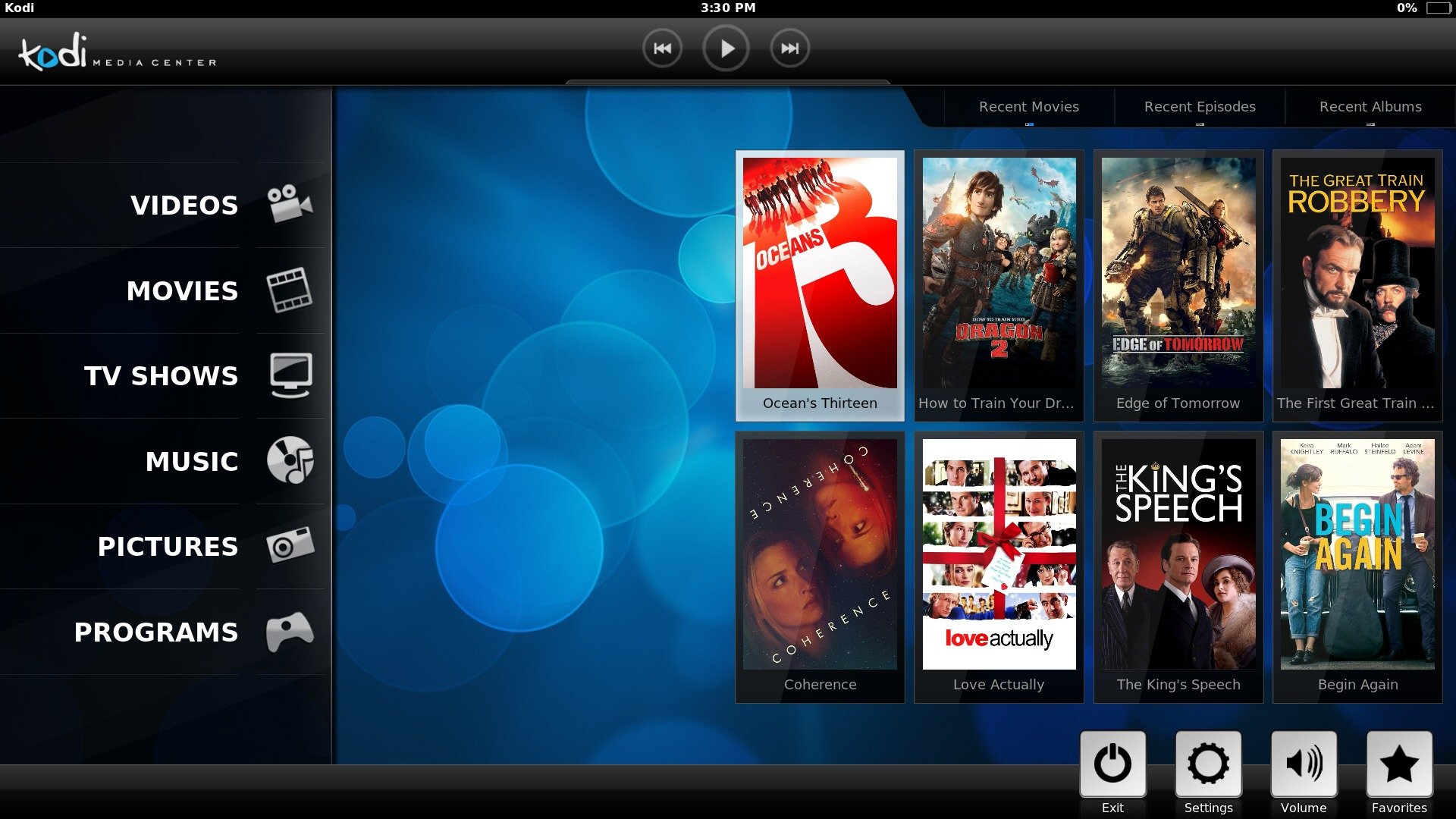 Downloads: +10 000 000
Costumers rating: (4.5 / 5)
Netflix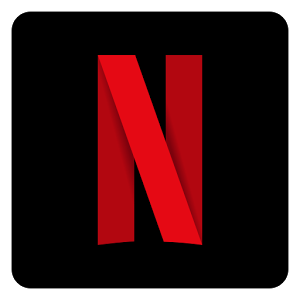 Netflix is an official client for accessing your favorite TV shows, TV series, and movies (including documentary) recommended for you. There is a safe view only for children and family fun.
Key features:
Regular addition of serials and films constantly.
View entries or search in favorites.
Availability of a system of recommendations.
Create up to five separate profiles within the same account.
Instant browsing on your mobile device or on the Internet.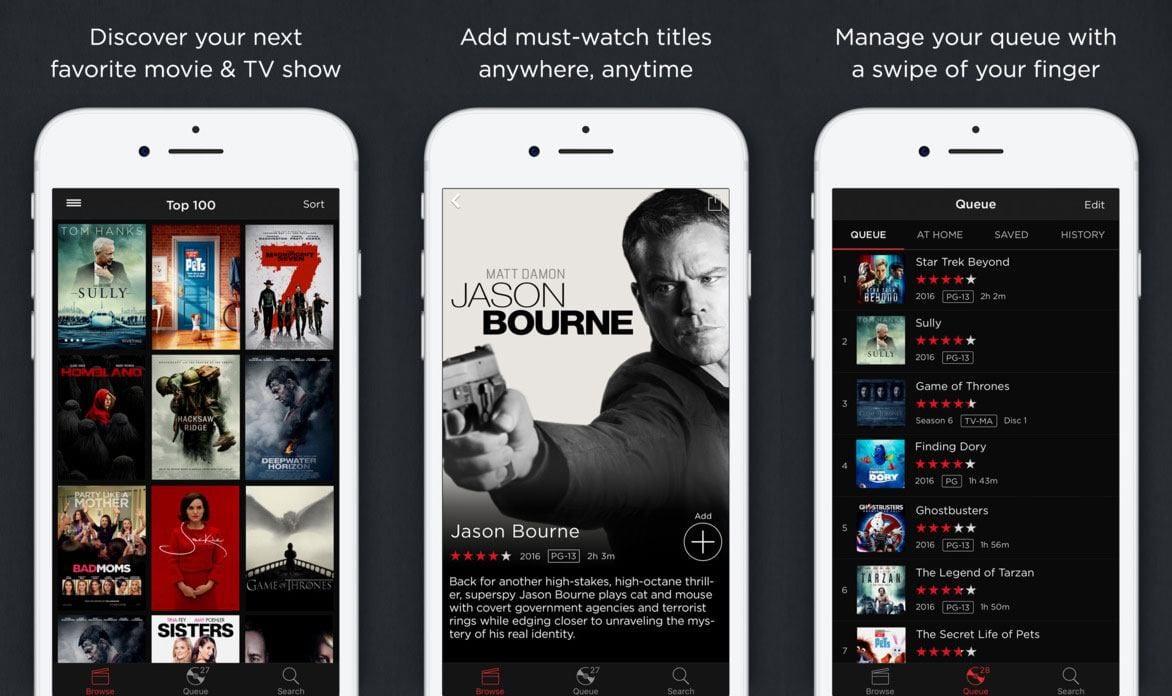 Downloads: +1 000 000 000
Costumers rating: (4.4 / 5)
Crackle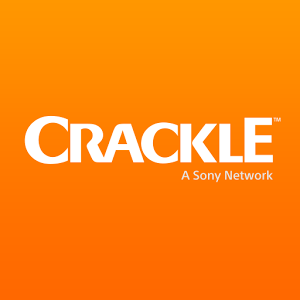 This is one of the most famed utilities that permits you to watch TV shows. To a greater extent, this product is available to residents of America and Australia. What is the secret of such high popularity?
In addition to the library, which includes various shows and films, the tool has its own content. Convenient sorting by genre makes the work with the application even handier.
All movies are free and not edited, and there are a lot of them available. You will not find new products on this site but you can find some popular films released a few years ago.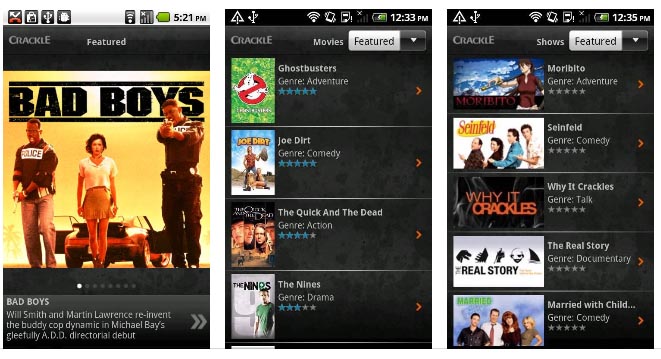 Downloads: +10 000 000
Costumers rating: (3.7 / 5)
Popcorn Flix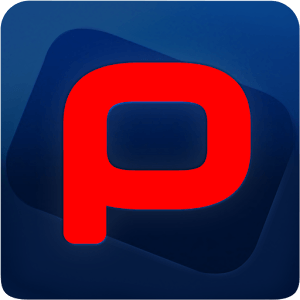 Online cinema from the largest independent distributor of films of the world television market – Screen Media Ventures LLC.
A large number of free movies are available, and many of them are adapted for viewing on mobile devices. Besides movies, you have the freedom to watch TV shows.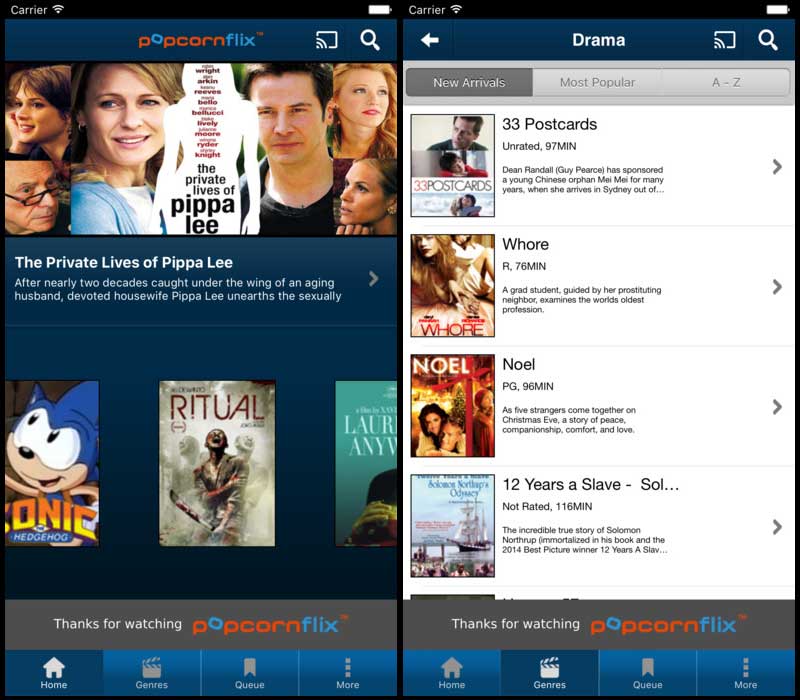 Downloads: +1 000 000
Costumers rating: (3.2 / 5)
ABC – Live TV & Full Episodes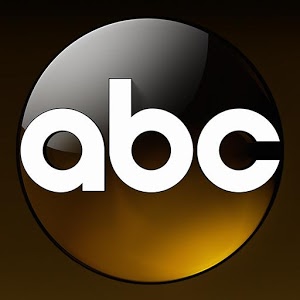 If you prefer watching the ABC channel and its show, then this app will suit you to taste.
In streaming mode, you can view the most famous series, for example, Dancing with the Stars, the Modern Family, and others. Also, there is a classic (Ugly Betty) and television online, news, and much more.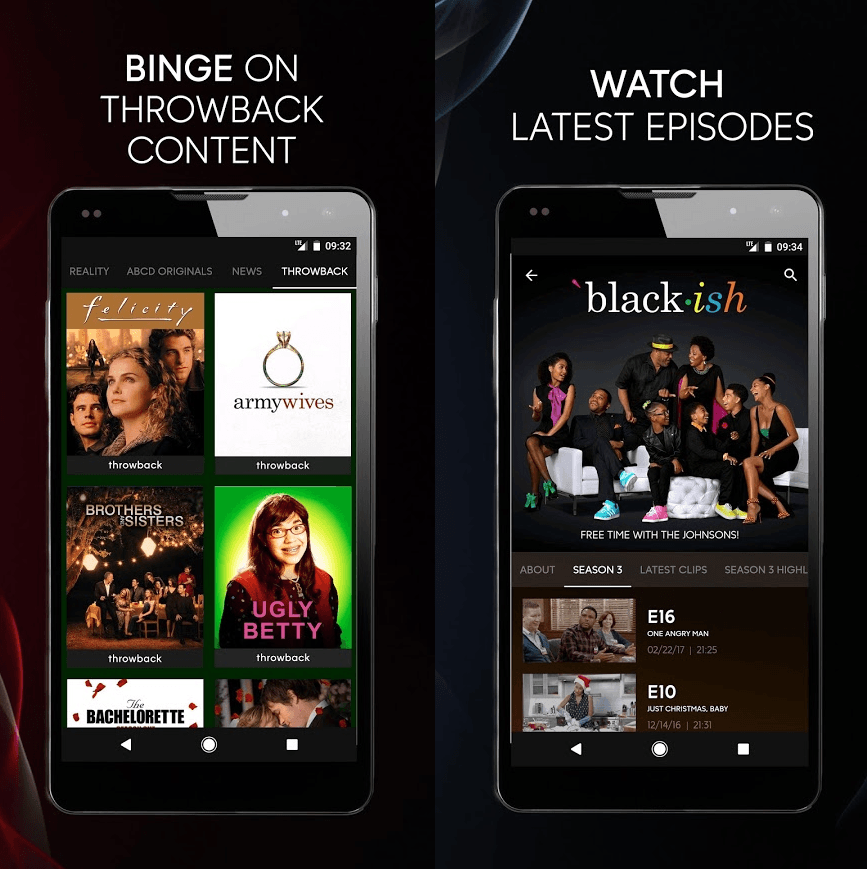 Downloads: +10 000 000
Costumers rating: (3.1 / 5)
NBC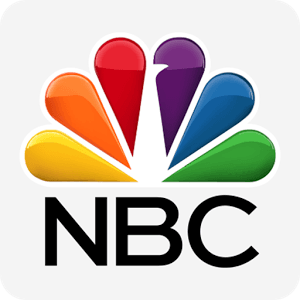 The NBC app is one of the brightest examples of a quality tool for watching TV on a smartphone. This program is distributed free of charge, has a simple interface, as well as a wide range of features.
To start watching TV channels, the user is required to enter a password and username, after which the system will open access to the library, movies, and shows, including Battlestar Galactica and Knight Rider.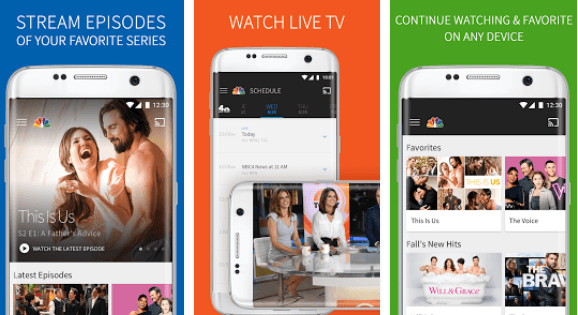 Downloads: +10 000 000
Costumers rating: (4 / 5)
HBO NOW
HBO Now is an application that provides access to original content produced by HBO on various mobile platforms without the need for a subscription. HBO television channel is known as the leading producer of television series, among which the most popular is the "Game of Thrones".
The tool allows you to watch the latest series of new seasons such TV series as Westworld, Big Little Lies, and many others. Sign in to the application and watch any channel content for free for 30 days. Then you can subscribe to a paid subscription.
Ideal application for people who want to watch HBO projects on their phones.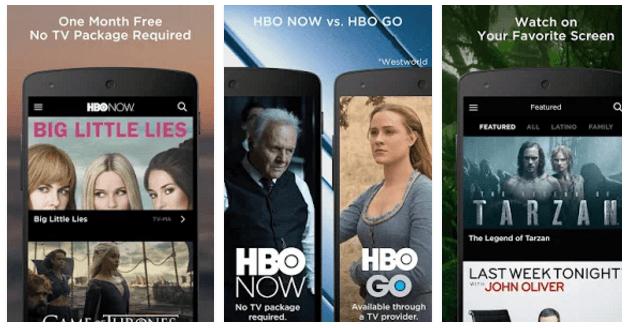 Downloads: +10 000 000
Costumers rating: (3.9 / 5)
SeriesGuide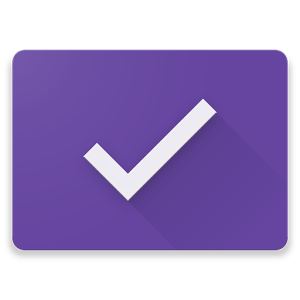 The SeriesGuide Show Manager is a useful guide that will allow you to create a list of your favorite TV shows and synchronize them with other devices.
This application, based on Trak.tv, allows you to make a listing of serials in accordance with the category, day of the week, etc. In addition, it allows you to track the watched series and learn about new releases. With just a click you can mark the desired episode and see additional information.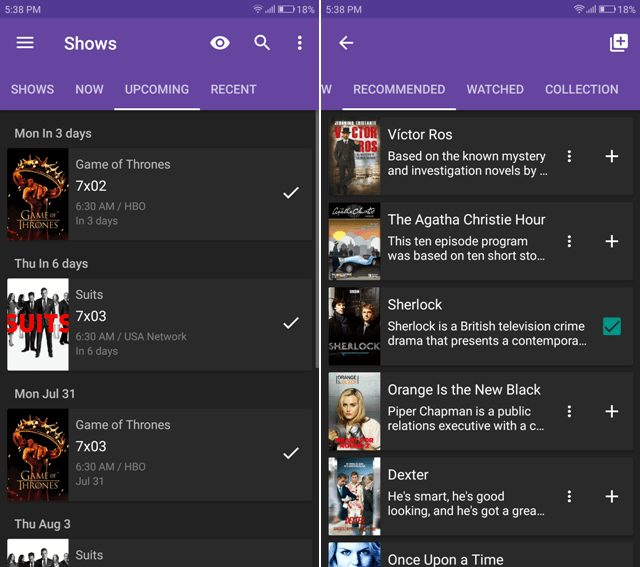 Downloads: +1 000 000
Costumers rating: (4.3 / 5)
IMDb Movies & TV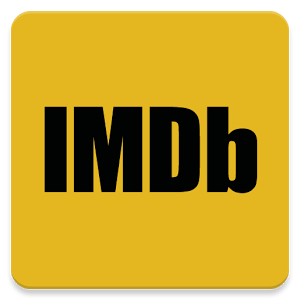 IMDb is a client for accessing the IMDb site, which contains information about hundreds of thousands of films, television shows, actors, directors.
You can find out which films are popular now, which actors celebrate their birthday today, view trailers and descriptions for films, reviews of other site visitors. In total, there are more than 3 million films and shows in the application catalog.
In addition, you have the opportunity to evaluate movies and TV shows (available after authorization). Authorization also allows you to add movies and TV shows to the list and receive notifications of new series releases, schedule of shows, etc.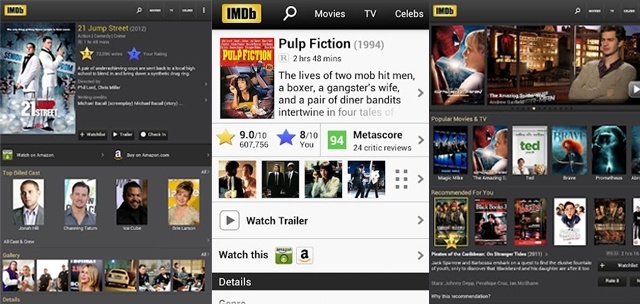 Downloads: +100 000 000
Costumers rating: (4.3 / 5)
You may also like: 7 Best subtitles apps for Android
A&E

If you are a fan of A&E, and you do not represent your life without a daily viewing of such TV shows and series like Live PD, The First 48, and others, then you should be interested in this application.
See the best episodes and clips of your favorite shows, as well as scenes that have never been shown on TV. Create a list of your preferred TV shows. Constant updates for even more pleasant pastime.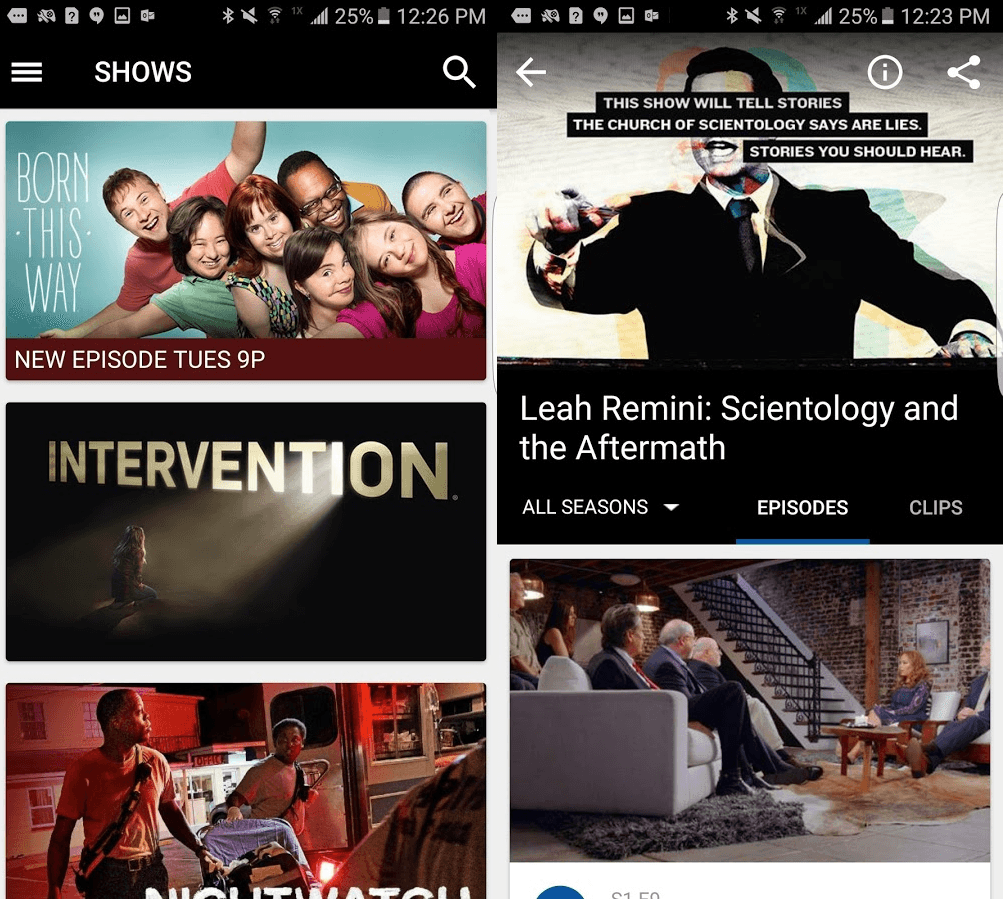 Downloads: +1 000 000
Costumers rating: (4 / 5)
In our selection, not all worthy utilities for watching TV shows on a smartphone or tablet are mentioned. Get acquainted with the review and choose the most suitable for you.