For those who are just considering the purchase of Garmin fitness gadgets, this material should help to understand what you can expect from them. And for those who have already got a smartwatch Garmin, we will advise how to unlock the potential of the device.
Garmin Connect™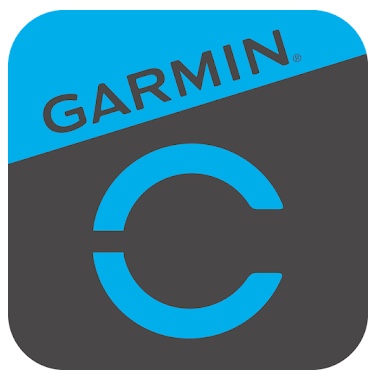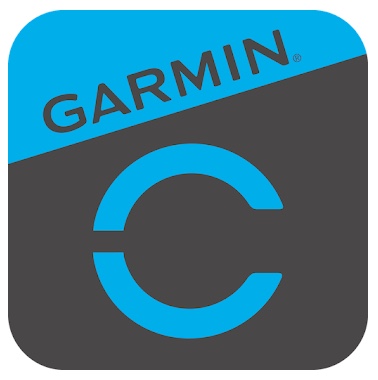 Garmin Connect™ allows you to link your smartphone to your Garmin device.
The application interface is standard. There is the main screen showing all the most important things on the first screen – the number of steps walked, calories burned, sleep statistics, and many internal screens.
On the top right, you'll find a calendar icon that allows you to view your Home screen stats for the past few days. The data on the home screen can be turned on/off and swapped around – pretty handy if you just don't need some of the stats.
On the top left, you'll find an icon that opens the main menu.
The Control Panel is actually the main screen.
Newsfeed with a display of your successes.
Alerts.
Fitness is the most extensive section of the application, showing all the necessary statistics, leaderboards and records.
Golf. There is a special section for golfers. You can download the courses and mark your successes in the game. I haven't seen such functionality in other apps, and that's an obvious plus.
The social activity item allows you to search for friends, join groups and see how your profile looks to others.
The Connect IQ Store menu item gives you access to additional features, like watch faces for your watch. For example, for jogging, you can download a special menu that displays nine indicators of your condition.
Through Devices you can see the status of all your devices and manage them.
And finally, in the Settings you can change personal information, set privacy settings, choose units of measurement and log out of your account.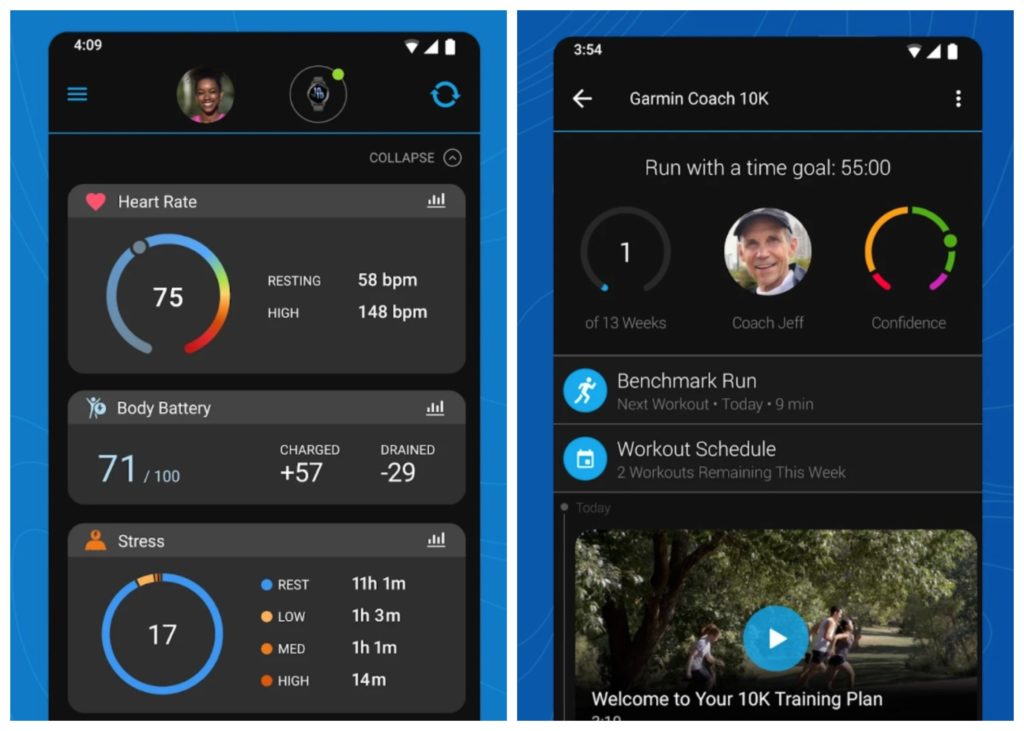 After syncing the app with your gadget, open your profile settings, which have workout sections. You choose the zones that best suit you and the workout calendar.
Here you can also find reports on the distance walked at a certain time/personal achievements/progress, etc. The Help section is always there to help.
Downloads: 10000000 +
Customers rating:

(4.4 / 5)

You may also like: 9 Best Phone Usage Tracker Apps for Android
Garmin Jr.™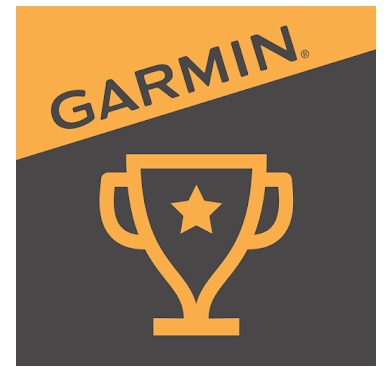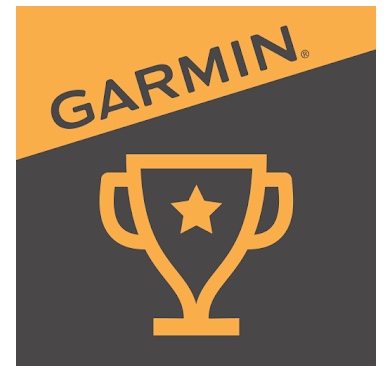 When your baby wears a bright fitness bracelet, which looks like a real mom's or dad's smartwatch, not only the little owner of the fashionable gadget is happy, but also his parents.
Using the Garmin Jr. app on a compatible smartphone, you can track your child's steps and activity minutes, sleep patterns, manage and assign homework, set timers, and give out awards.
By reviewing your child's activity and sleep metrics, you can determine if you need to reduce TV time, change sleep times, or reallocate household chores.
Even if your baby isn't yet learning to read, he'll know what to do when he gets his homework assignments from you in the form of icons on the display. Assignments can be set with repetitions every day or every week.
This will help kids get used to the schedule and become more responsible. And virtual coins awarded for success and good behavior can later be exchanged for real rewards, as arranged.
By enabling Kids Mode in the Garmin Jr. app, parents can give kids limited access to check their assignments and view missions in the Adventure App.
When children reach their daily physical activity time goal (60 minutes), they gain access to new stages of play in the Garmin World Tour adventure, which can serve as great motivation for them.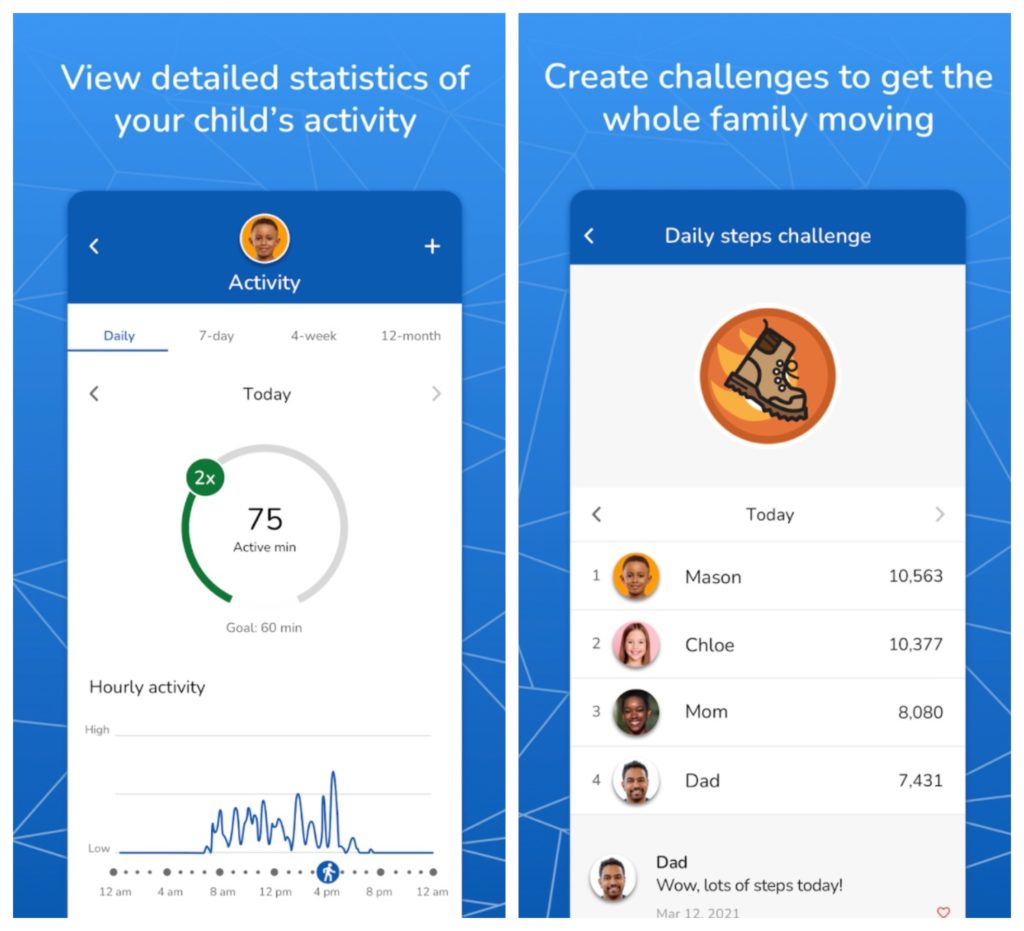 With their parents' help, kids will unlock new places of interest, participate in educational quizzes and fill out a virtual diary with travel material. Little users will be able to explore the pyramids of ancient Egypt, learn how to exercise to keep warm in Antarctica, and even meet sharks at the Great Barrier Reef.
The more often children meet and exceed their daily physical activity plan, the more stories they will be able to see. Sports cards with instructions from virtual travelers will help them master basic exercises.
Downloads: 500000 +
Customers rating:

(3.9 / 5)

Connect IQ™ Store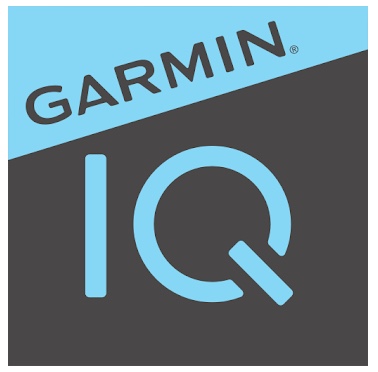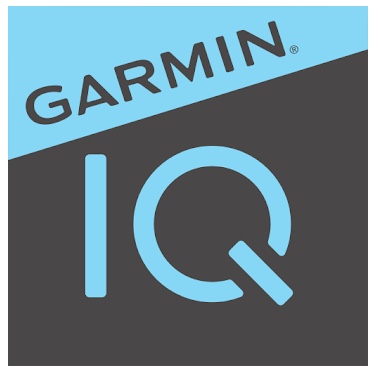 A separate Connect IQ app makes it easy for users to manage, find and download apps, widgets and watch faces for their Garmin smartwatch.
All third-party software, as well as additional software developed by Garmin, is available in the Garmin IQ store. The word "store" in this case is conditional, because actually everything there is free (at least we didn't find paid applications), so it's more like a catalog.
All software in Connect IQ is organized into categories: New & Updated Apps (here you can see everything mixed up, but arranged by the latest release date – the newest first), Popular Applications, Popular Data Fields, Popular Watch Faces, and Popular Widgets.
The app also lets you manage watch features. Everything that is installed on it will appear in Connect IQ after syncing. You can then manage, delete and add new data, and check available storage space.
Garmin has also integrated the Face It feature into the app. With its help, users can create their own personalized watch faces with their photos.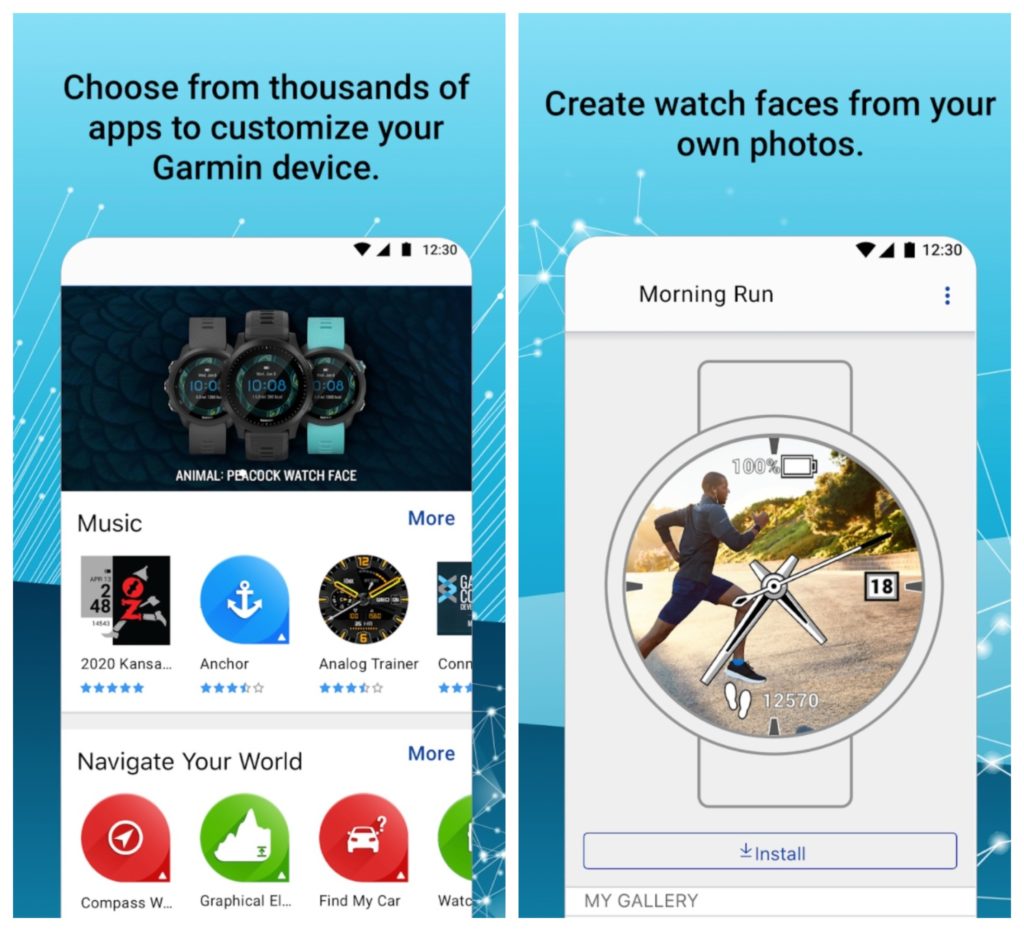 Downloads: 5000000 +
Customers rating:

(4.9 / 5)

Next are the apps that you can download for free and use on your Garmin smartwatch. You will find all of these apps in the Connect IQ store. In this article, we will point out the Companion Apps on Android.
Spotify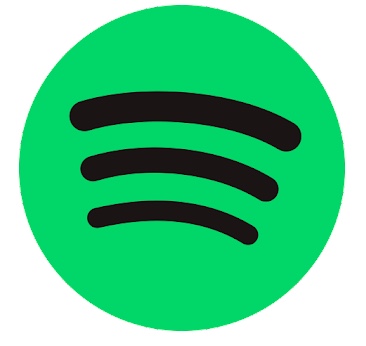 Spotify is a popular app among smartwatch users. You can download it from the Garmin Connect IQ store.
However, you will need a Spotify Premium account to access playlists on your Garmin device. Luckily, if you've never tried Spotify you can use the free 30-day version to appreciate the capabilities of the application.
Many users advice this app as you can download Spotify music and podcasts directly to your watch and enjoy endless music variety. Listen to when you're working out, on vacation, or traveling!
With this version, you can find out what's playing at the moment, switch songs and podcasts, manage your media library, and start playing music on different devices.
To connect your Spotify account to your Garmin device, you'll need the Spotify smartphone app installed on your smartphone.
Whether you're driving, at the gym, at a party or on vacation, you'll always have millions of tracks and podcasts on your wrist thanks to Spotify and your Garmin smart watch.
Spotify makes it easy to find music or podcasts for every situation, for every moment of your life. Connect Garmin watch to your headphones and enjoy listening!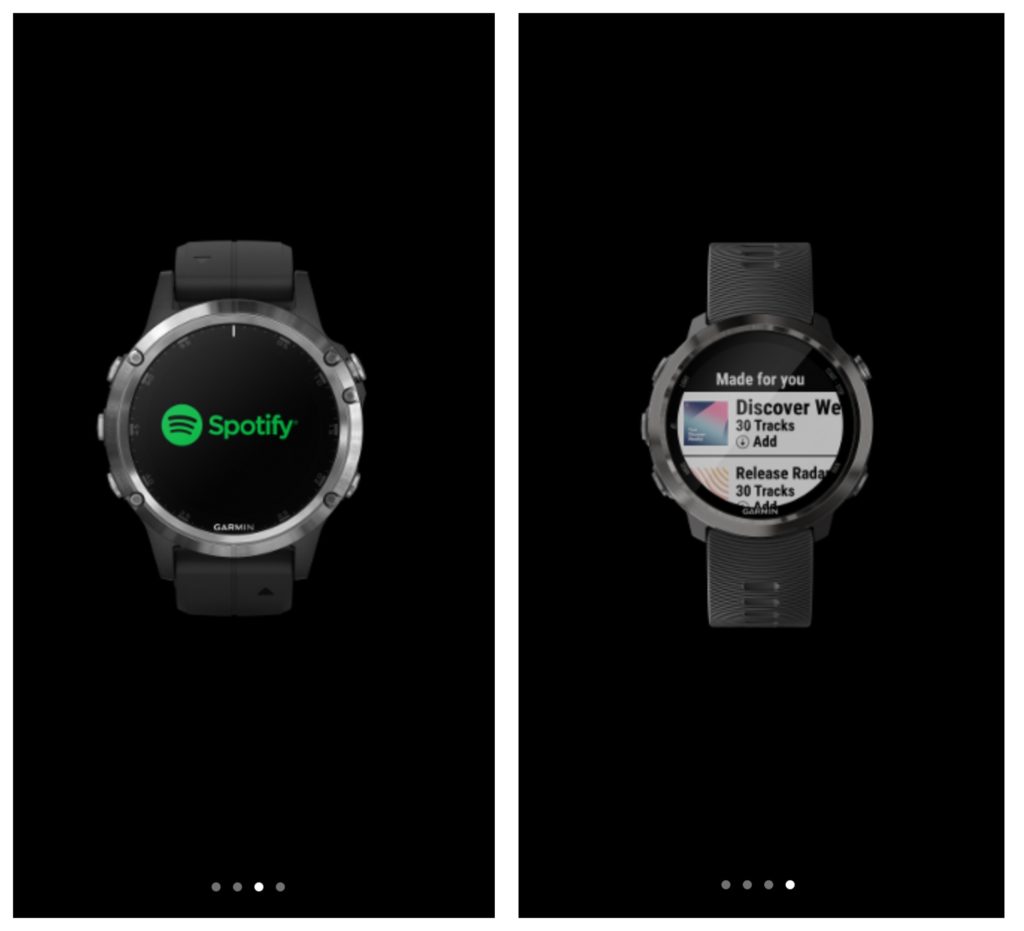 Downloads: 1000000000 +
Customers rating:

(4.3 / 5)

Komoot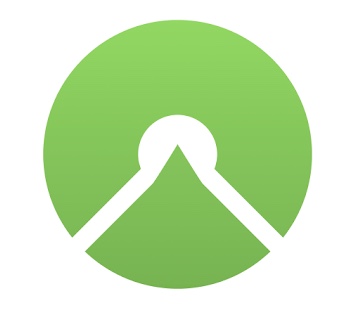 If you also want to get statistics and a lot of other information about your sports activities, I advise you to download the program and try it.
The application counts how many meters, or kilometers, you rode. This is important, because just mindlessly driving quickly gets bored and you want some kind of records – to drive 20, 40 or 50 kilometers.
The program counts it all and then shows at the end of your trip. It's very convenient and helps to keep track of yourself. You can also see the duration of the trip, the average speed and the calories you burned during the trip.
It's very useful, I always advise to look at the results at the end of the trip and make conclusions – how you ride compared to other days.
The app gives you a pretty interesting feature to choose the route you will then ride. This is a very cool feature. In fact, you just sit on the couch and choose where you want to go from and where, look at the distance and estimate whether you can overcome it or not, then get on your bike and ride out.
The app not only shows on the map where you're going, but can act as a navigator. Overall, the app has implemented this feature decently.
You can use the app not only for cycling – you can run, ride in the mountains and so on. There is nothing special here, the functions are in principle quite standard, but the possibility to lay a route and then drive on it with navigation – very interesting.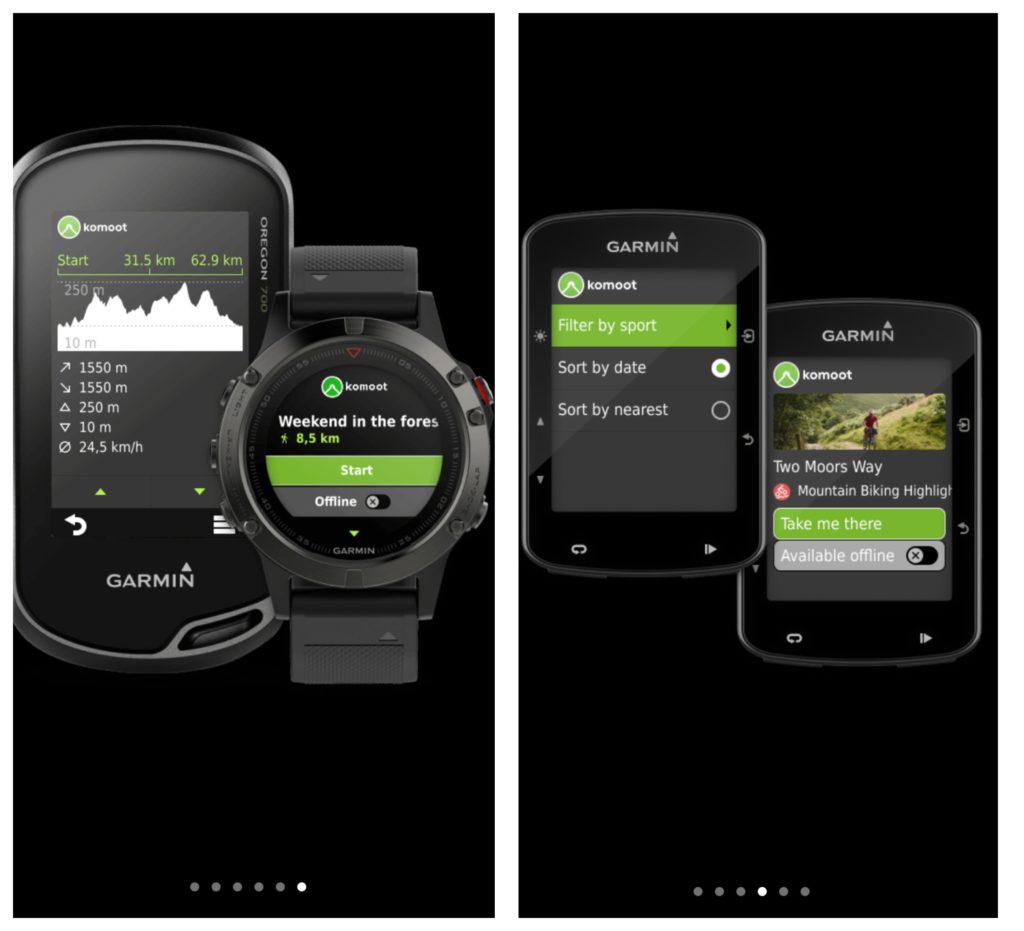 Downloads: 10000000 +
Customers rating:

(4.6 / 5)

AccuWeather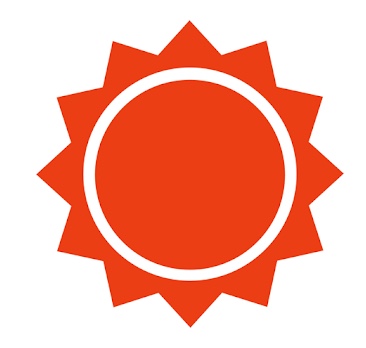 The AccuWeather app is considered by many to be one of the most convenient and accurate way to find out the weather forecast for the day or week.
The utility will also let you know if the weather changes and will save you from hail, heavy rain or a hurricane, and it's also handy for planning trips.
You can view the forecast in a few weeks in the place you're interested in and set up notifications to get information about changes as your travel date approaches. This will save you from having to monitor the forecast every day.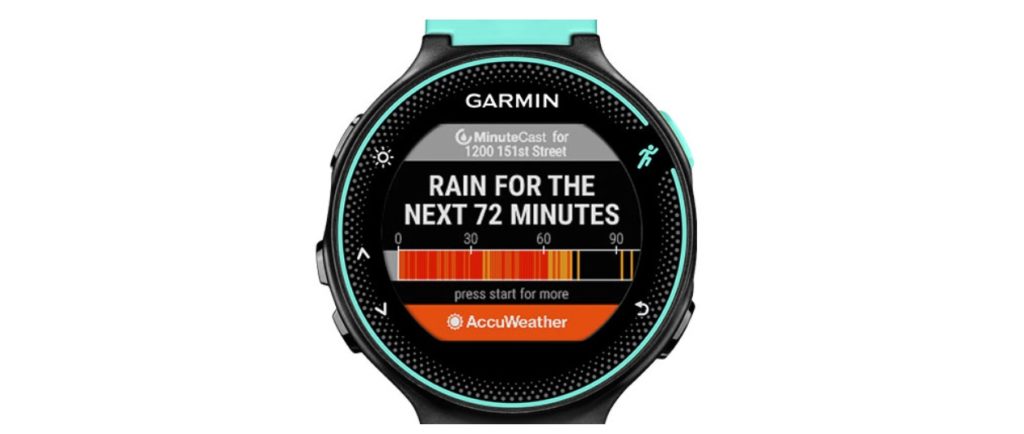 Downloads: 100000000 +
Customers rating:

(3.9 / 5)

Sleep as Android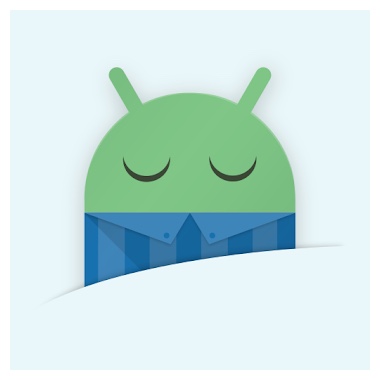 Sleep as Android is a smart alarm clock that has a lot of useful features and can work with many devices.
This utility monitors your sleep, helps you wake up at the most appropriate moment, tells you how to improve your sleep, helps you fall asleep with soothing melodies.
It will not let you brush off your alarm and oversleep, as it will make you solve a simple math problem or enter a captcha to turn off the alarm. There's also a snore control feature and recording of sleep conversations.
The functionality of Sleep as Android is extensive and may seem superfluous to some, but the app has excellent ratings and if you get a handle on it, it will be a great sleep assistant.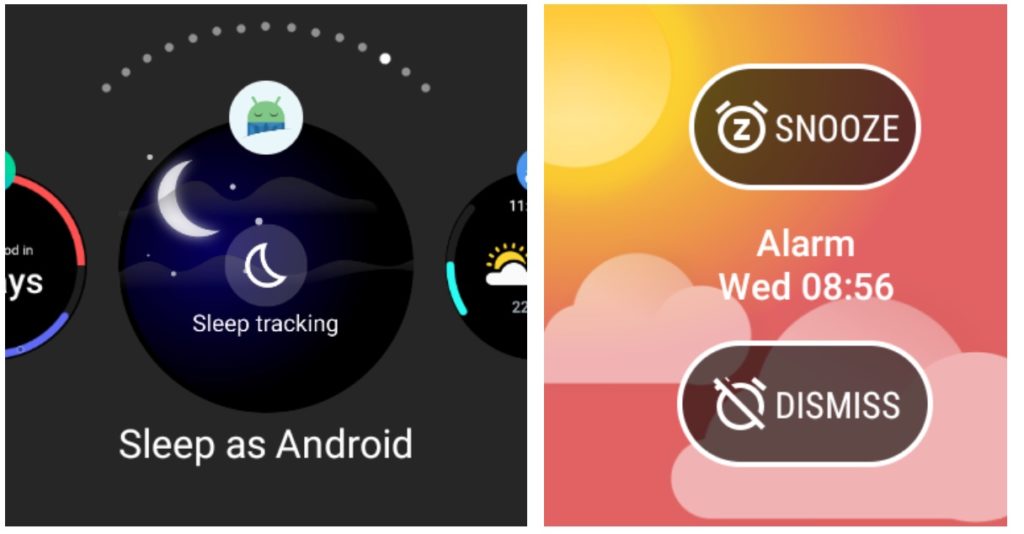 Downloads: 10000000 +
Customers rating:

(4.6 / 5)

Amazon Music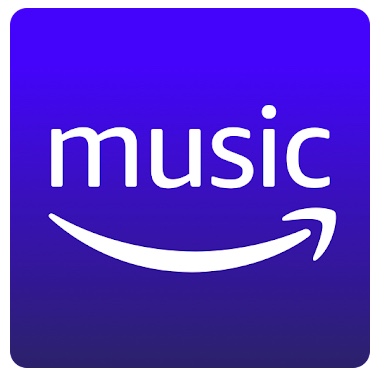 The service is designed to make access to music easy for anyone using a mobile device and a smartwatch.
Amazon Music has the following key features and capabilities:
A large library of tracks consisting of more than 75 million songs. You can listen to everything: American, European music, modern hits or cult songs from the 70s, 80s;
A simple navigation system allows the user to easily navigate through the application, search for tracks of interest, and run ready-made playlists;
Amazon Music application is equipped with an intelligent system of music selection for the user. If you constantly listen to certain artists and styles, the program will use special algorithms to select similar artists for you. Thanks to this you can discover a lot of new things in the music world;
You can create custom playlists so you don't have to look for your favorite songs all over again;
If a track has been purchased by a user, he can broadcast it or download it to his device as an audio file;
In the program you can easily get acquainted with popular songs from all over the world and find new interesting performers.
As for the question of availability, the application is paid, so it will require a subscription from the user. If you don't want to pay, but just want to try the program – a 90-day trial period is available. If you use the family plan – a 30-day free period.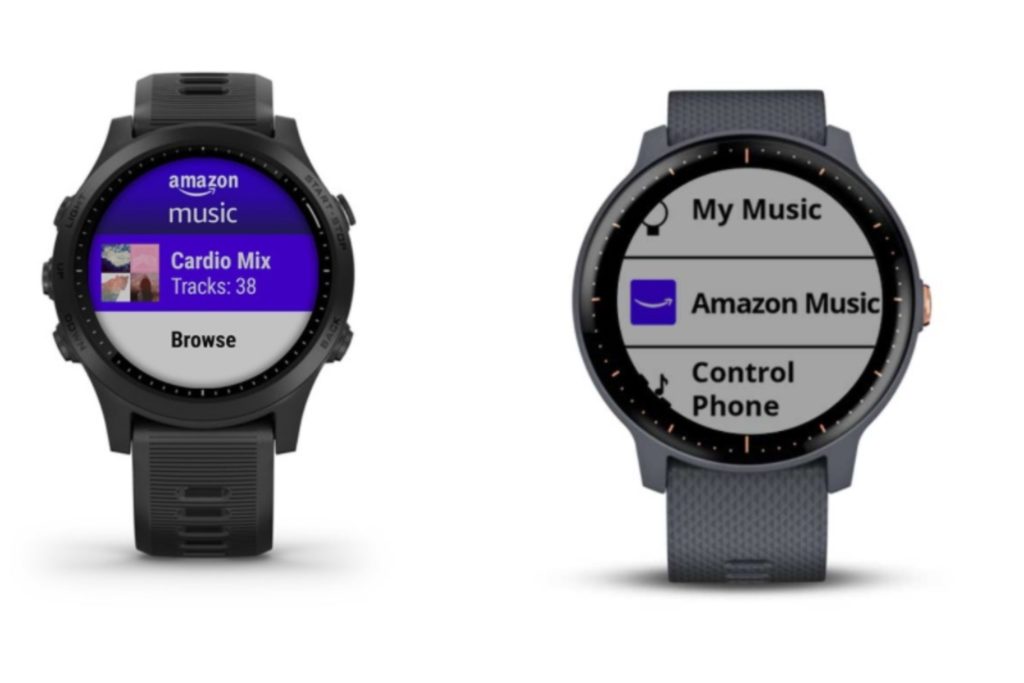 Downloads: 100000000 +
Customers rating:

(3.9 / 5)

Stryd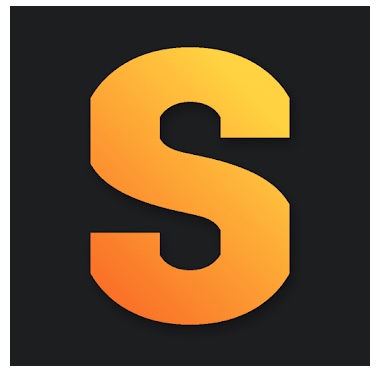 Do you feel that you train at the wrong intensity? It shouldn't be this way.
By running at power, you can better control the intensity of your run. This allows you to manage your training load better, really hit the right zones, and reduces the risk of overtraining. You'll do more meaningful workouts without undue stress, but you'll also get more benefits.
Stryd shows accurate data regardless of external conditions – in the city, in the woods, in the arena or on the treadmill. You no longer have to worry about GPS satellite availability, treadmill calibration or the numbers when switching from one condition to another.
Stryd calculates optimal intensity, ensuring you train efficiently and get the most out of your time.
Stryd takes into account terrain, wind, form, fatigue and more.
Stryd works equally accurately indoors and outdoors because it does not rely on GPS.
The application can be downloaded in Connect IQ Store. This means you can see the most accurate speed, distance and power for workouts and competitions at the perfect pace.
It creates personalized training plans based on your data and running goals. So, pick your running goal and get a training plan right on your wrist. Start training with a plan that adapts as you progress and keep track of your estimated race time updates.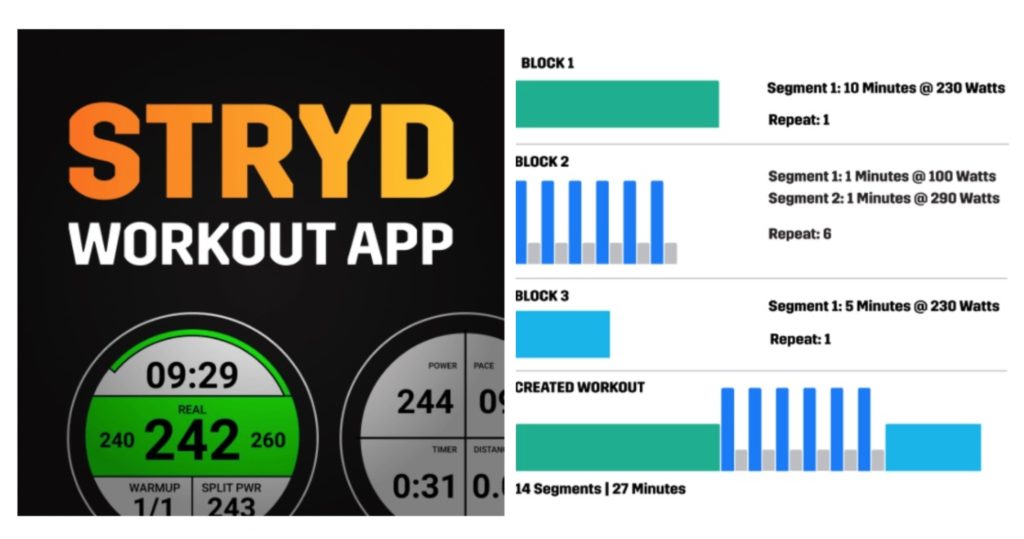 Downloads: 10000 +
Customers rating:

(3.5 / 5)

You may also like: 7 Best GPX Tracker Apps for Android
Strava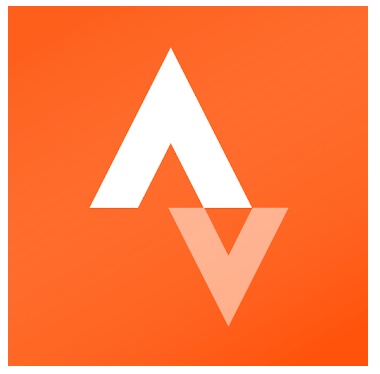 When you set up Garmin Connect data sync with the popular Strava app, the functionality increases dramatically.
Setting up data transfers between the two accounts lets you get the best of both apps: Garmin Connect analytics and training history, and Strava's impressive segments, leaderboards and social features that bring your runs and workouts to life.
Garmin is a detailed companion app with many metrics. The athlete can monitor his pace, distance, maps, altitude, and most modern Garmin devices will offer VO2 Max and recovery data. These features are unique to Garmin Connect.
Strava offers its own unique metrics. The main difference is Strava Segments, which identifies where an athlete runs and how he perform in predefined areas called segments. The metric tracks the athlete against the rest of the user who has ever run/walked that segment and also monitors progress over time.
Strava also remembers routes to show progress on that particular segment, making the app a powerful tool. Strava also has several paid features that include training tips and advice, as well as advanced metrics, such as Suffer Score, that assess workout performance.
Downloads: 50000000 +
Customers rating:

(3.7 / 5)