Changing the background on your own Android Gadget is one of the easiest and most effective ways to personalize your smartphone.
In addition to manual wallpaper installation, there are some tricks, which are not so known, but very useful. We are talking about applications that support automatic background replacement.
One of the options is to set up a scheduled theme replacement. In other words, the app will independently load and set the backgrounds with the selected periodicity.
For this purpose, you can use special applications. In this overview, you will find the best wallpaper auto changing apps for Android.
IFTTT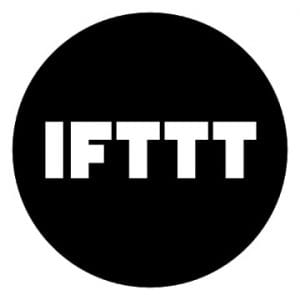 The next application to scroll through a series of wallpapers on your Android smartphone is If This Then That or shortened to IFTTT.
The idea is to install triggers that bind applications to services.
This is a rather flexible tool, among its other features, it should also be noted the switching of the background when performing one of the supported actions.
After registration on the IFTTT service and start working with it, the whole list of triggers becomes available.
Adding a new photo in the Dropbox folder, the appearance of a favorite image on Instagram, displaying a fresh photo from an RSS feed, finding something in the Flickr feed, and so on.
One of the IFTTT features is the replacement of the wallpaper every time the application captures a new photo on Instagram.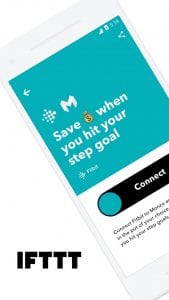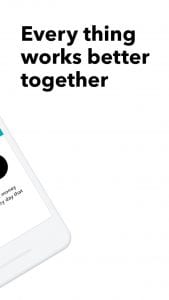 Provided that it is publicly available and taken in the nearest city center. Yes, it's not that simple compared to the previous solution, but it provides much more personalization options.
Downloads: 5 000 000+
Customers rating:

(4.4 / 5)
You may also like: 17 Apps to get HD wallpapers for Android phone
Microsoft Launcher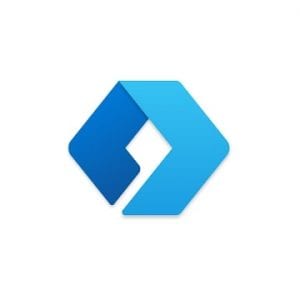 This utility knows how to work with Bing wallpaper, their characteristic feature is daily updating.
Windows PC owners may already be familiar with these wonderful pictures, which are displayed on the system lock screen.
Using an intelligent algorithm, the utility can offer images based on the location of the user and his experience.
The application goes a long way around the relatively familiar automatic wallpaper search.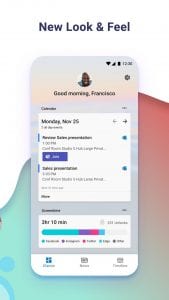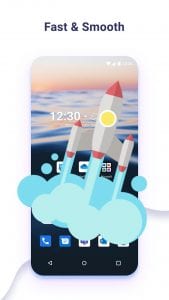 The more people use Microsoft Launcher, the more accurate the service predicts interests. Another advantage of the program is that it saves on charge and minimizes memory usage.
Downloads: 10 000 000+
Customers rating:

(4.6 / 5)
Google wallpaper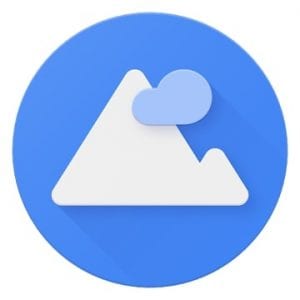 Google offers to manually set the category of interest and get new stunning quality wallpapers every day.
If your smartphone is running Android version of Nougat or higher, you can set different images in the main menu and lock screen.
The range of interesting pictures is constantly growing, as the service draws them from Google Earth, Google+, and other sources.
As for the settings, there is one function – Live Wallpapers. But this is not exactly the live wallpapers that we are used to.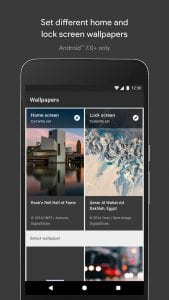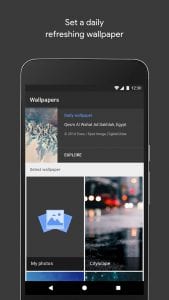 This function allows you to change live wallpapers automatically. All you need to do is to select the change interval, from 30 minutes to 1 week, and the category of images.
Downloads: 100 000 000+
Customers rating:

(4 / 5)
Muzei Live Wallpaper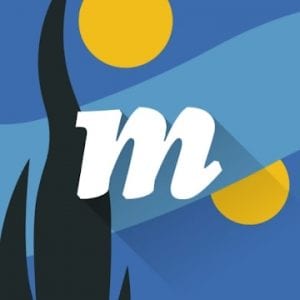 If you are a lover of classical art, this app is for you.
It includes images from the world's most famous artists of all time, such as Vincent Van Gogh.
Still, art does not overlap with icons and widgets on your desktop. It's responsible for a slight blurring and darkening of the background.
The focus will always be on current applications. The user is allowed to change the regularity of automatic wallpaper replacement.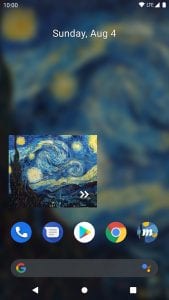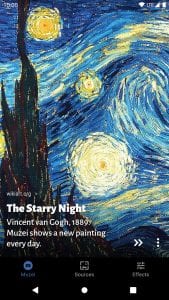 The range of available values: from 15 minutes to 1 time in 3 days.
Downloads: 1 000 000+
Customers rating:

(4.2 / 5)
Wallpaper Changer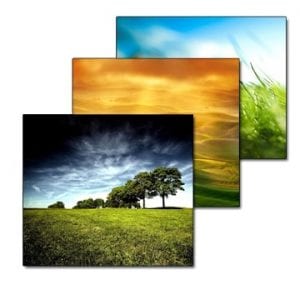 Wallpaper Changer is the most popular utility for this purpose, though not the only one of its kind.
The principle of operation is very simple, after starting the program, the user gets to the settings.
Here you should specify a certain periodicity in minutes, hours, or days. With such an interval, a new background will be loaded and set.
Screen size parameters are available a little bit lower. The application cuts or expands the image by adjusting it to the specified values.
It also allows you to set up your own directory of backgrounds, which will change in random order.
Additionally, the application includes settings for live wallpapers. Wallpaper Changer as a background on your device allows you to group several pictures from the "Albums" tab.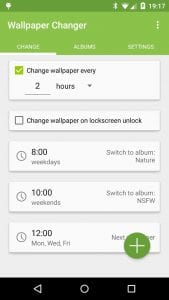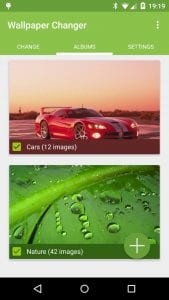 To activate the option you need to press and hold your finger on an empty area of the main screen. If you switch to the paid Pro version, you will be able to manage several albums at once.
Downloads: 5 000 000+
Customers rating:

(3.9 / 5)
Walli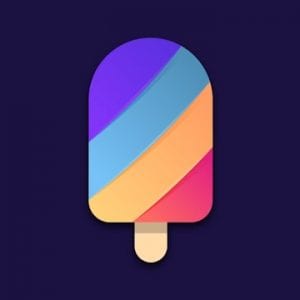 This app can be recommended to owners of smartphones with high screen resolution like Samsung AMOLED.
The reason for the increased interest is the ability to switch the wallpaper in 4k resolution.
For the creation of pictures are responsible for individual artists, so some products are paid.
The concept is interesting because most can use the application for free.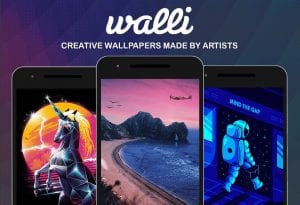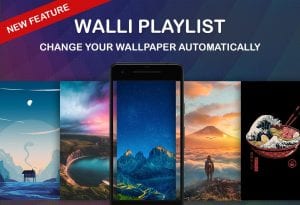 People who support the project are rewarded for their contribution in the form of exclusive images.
Downloads: 10 000 000+
Customers rating:

(4.7 / 5)
WalP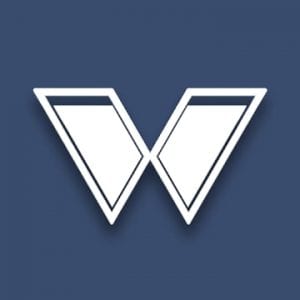 Almost every new significant gadget contains a collection of branded wallpapers. Usually, these collections are carefully selected by designers.
So they contain images of the highest quality. In the WalP application, you will find about 5,000 background images from 250 different manufacturers.
Install this program if you want to use background images of Google Nexus, Samsung Galaxy, HTC One, and other famous brands.
Additionally, this application has an automatic wallpaper change function. You can set it to change images from the Favourites category at a certain interval.
Naturally, for this feature, you need an Internet connection. And to prevent the app from consuming expensive mobile traffic, you can activate the option "Download only via Wi-Fi".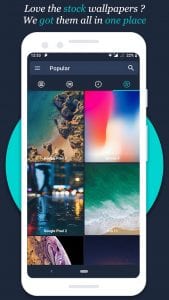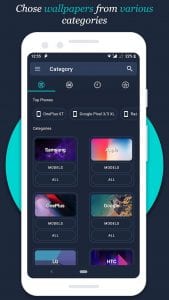 If you do not have an Internet connection at all, you can download all the images you like.
Downloads: 500 000+
Customers rating:

(4.6 / 5)
The Terra Collection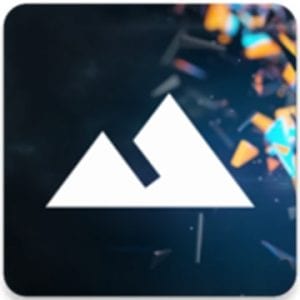 If you are tired of artificial geometric patterns, then try to find inspiration in the beautiful views of our native planet.
This application offers over one hundred spectacular satellite images, hand-selected by editors. The Terra Collection has Muzei shell support.
This allows you to activate the daily switching of background images and automatic updates to the collection.
Now let's talk about interesting items. How does the search process look and go? For this purpose, it is possible to enter simply a keyword or a phrase, but it is "classic", and ordinary.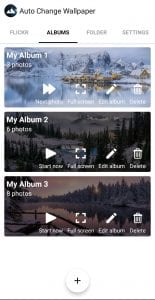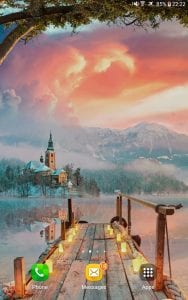 Let's add a bit of modern technology and get the search of images by color. The thing, undoubtedly, interesting, but peculiar. We choose from a color palette the necessary color and we admire the received result.
Downloads: 100 000+
Customers rating:

(3.8 / 5)
You may also like: 15 Best Android theme apps
Brashpad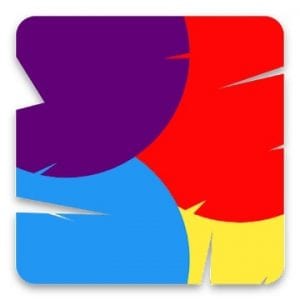 If you have already tried a lot of background images, but never found the perfect one, then install the Brashpad application.
This is a kind of pattern generator, with which you can design your own wallpaper.
At your disposal, there are several geometric shapes (circles, stripes, different polygons), from which you can collect images to your liking.
Brashpad has a rather confusing interface but offers a large variety of built-in templates.
This is a very interesting app with wallpaper, which is characterized by high-quality and beautiful images, adapted for phones and tablets.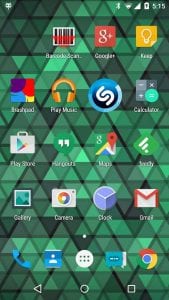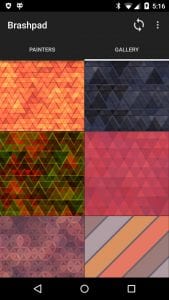 Among the functions can be noted the automatic change of backgrounds and the choice of wallpaper installation format.
Downloads: 10 000+
Customers rating:

(4.3 / 5)