How do I hide the IP on my mobile device? All you need is just to download and install a special application to change the IP. Fortunately, such software is free and is available on Google Play. But which of them is better and what to choose is difficult to say at once.
We decided to make the choice easier for you and have already tested the most popular IP-changing applications and selected the top 9 best ones.
There can be several ways out of this situation.
USING VPN SERVICES
One of the most common ways to make it difficult to determine the IP address is to use an intermediary computer.
All the traffic will go through it. In this case, the device can be located anywhere in the world. And in the statistics of the sites that you will visit there will be the specified IP address.
There are several such services. Finding a completely free VPN with no restrictions is unlikely to succeed: there will always be either limited traffic or advertising banners. But a simple transition to the desired site is quite feasible.
VPN Master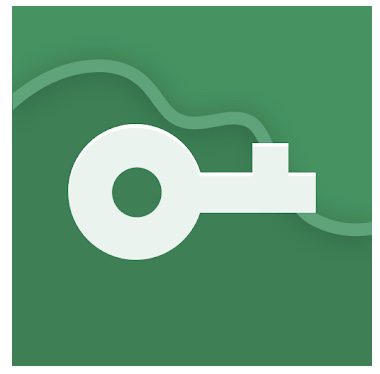 VPN Master is currently available in the Google Play store as a free Android app. Impressively, it has 50 million downloads and a rating of 4.6. That makes it the most popular among the various free Android VPN apps tested in this article.
Now to visit any website, just install VPN Master on your mobile Android device and choose the country where the proxy server is located and you'll be online!
You'll also be able to visit various websites that block you or your ISP by IP address. Or you will be able to use this application to encrypt your traffic for privacy.
The free version allows you to use the application for an hour and a half in a row, the premium version allows you to use it all the time.
VPN Master has a rather ascetic interface, the main part of which is occupied by a round button to start the application, but the rest of the screen describes the benefits of subscribing to the extended version of the utility. We are told about the VIP-status, faster servers and high network speeds.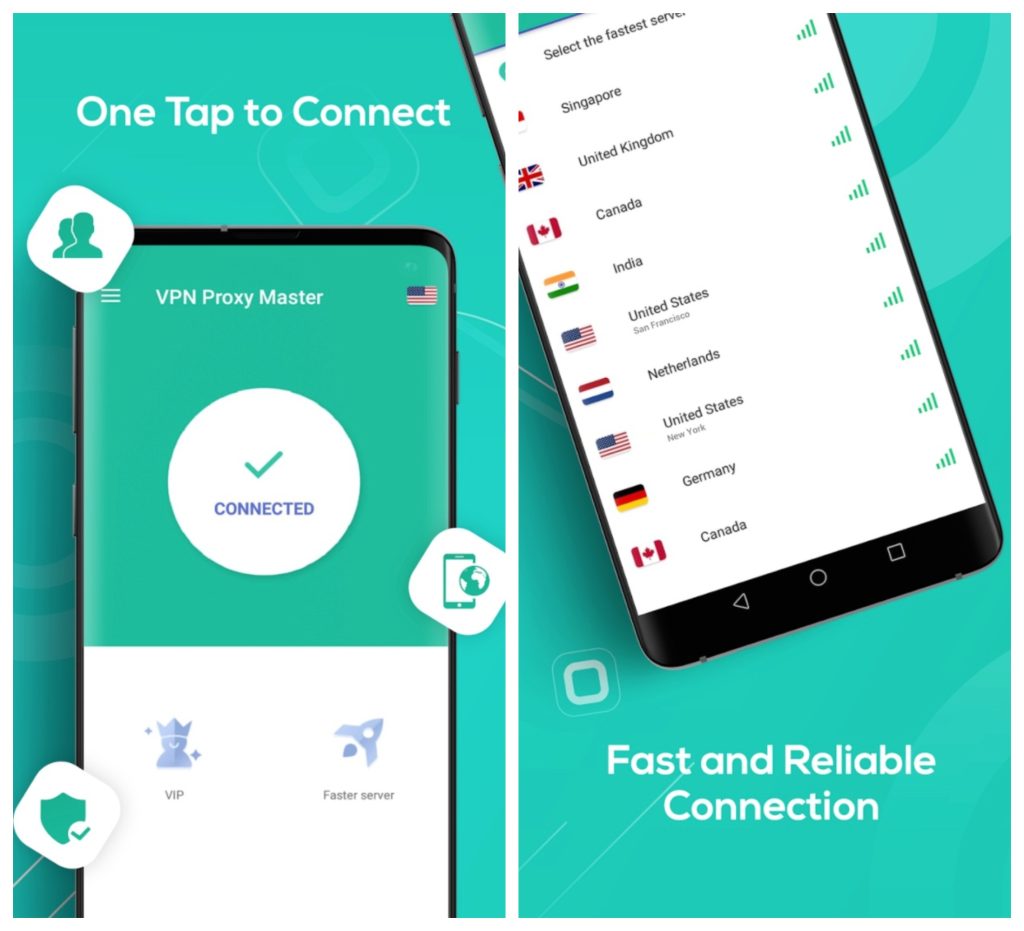 When you need to visit a "banned" site you just open this app on my smartphone, click the "go" button. If a window pops up asking if you trust the app, click yes, and voila, you are "surfing" the Internet.
VPN Master is really a master of its VPN connection for android devices. Yes, the program has ads and a lot of them, but you can still turn them off by buying a subscription. At least the ads are at least justified by the large number of free servers and high connection speed. This is nice!
Downloads: 50000000 +
Customers rating:

(4.6 / 5)

You may also like: 9 Free WiFi Blocker Apps for Android
Turbo VPN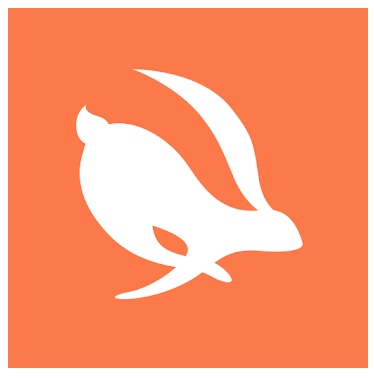 Turbo VPN is a fast and not bad VPN service, which provides a high-quality and stable secure connection for free.
The first thing the user sees when launching the Turbo VPN app is a full-screen advertising banner. The display lasts for exactly three seconds and then we are redirected to the main menu.
The menu of the utility is designed in a minimalistic style, where everything is centered around the hare, which runs after a carrot.
Accordingly, when we are not connected to VPN, the beast just waits, at the moment of connection we "throw" the carrot and it starts running and in the connected mode it just gets high. All of this is also accompanied by beautiful animation.
By default, Turbo VPN connects to the best free server, but if we need a certain country, for example, to use the service with regional restrictions, we can manually switch to a server in a certain country.
There are eight countries to choose from in the free version of the utility, as well as two cities for the United States: New York and San Francisco.
Of the usefulness, the program keeps track of network connection times. Turbo VPN has a simple widget to quickly enable protected mode.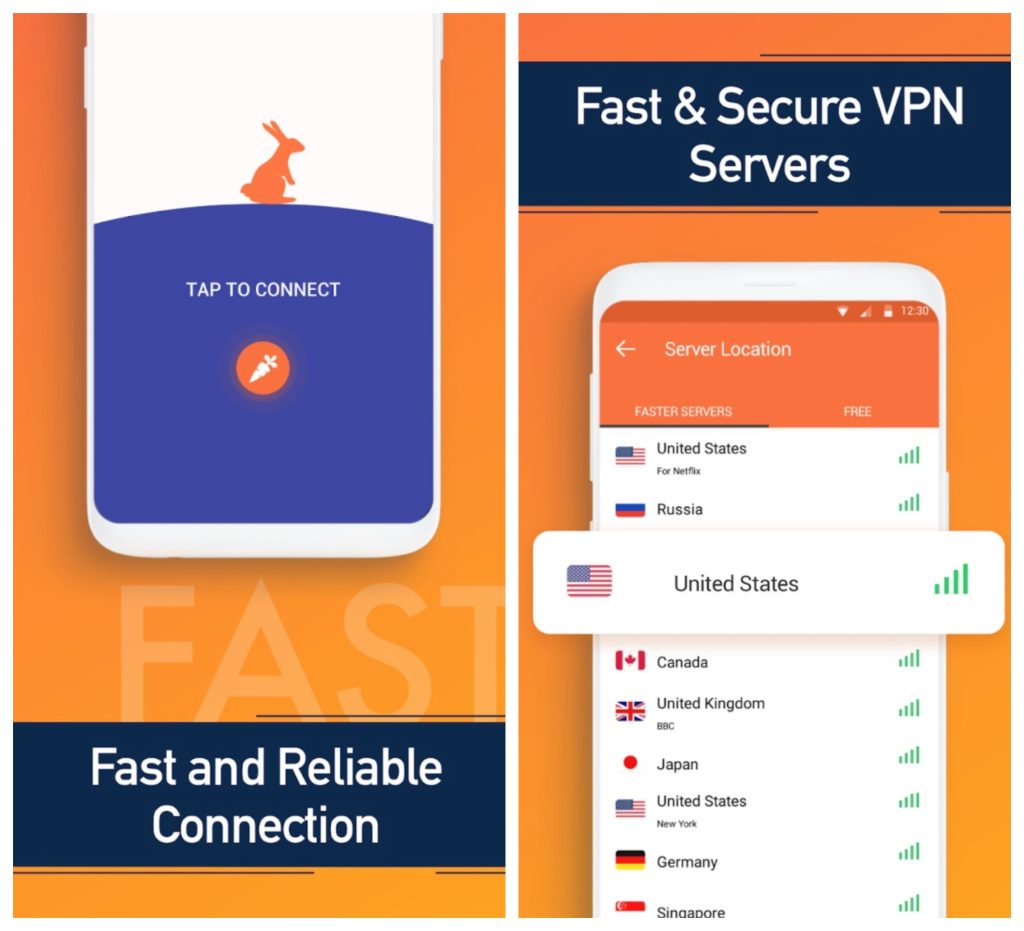 Downloads: 100000000 +
Customers rating:

(4.8 / 5)

Hotspot Shield Free VPN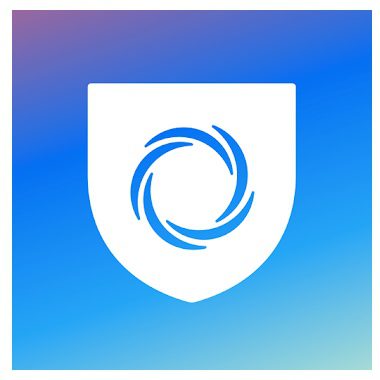 You should definitely know about Hotspot Shield Free VPN. This program is also incredibly popular on other mobile and desktop personal platforms.
Hotspot Shield Free VPN is as simple as possible. Its entire interface is one characteristic key to connect/disconnect the protected network. After activating VPN we will see a colorful advertising banner and in the application menu there will be a speedometer for Internet speed, in some cases a very useful thing.
Unfortunately, in the free version we cannot choose the country/server to connect to. But in the paid version of the application we will have two dozen servers in different countries.
Hotspot Shield Free VPN can be set to run automatically, for example, to lead Google Play in "Auto Protection". VPN will automatically turn on when you enter the app store from Google.
Hotspot Shield Free VPN is a good, high-quality and time-tested VPN service for various types of devices. It shows awesome speed, and as for the mobile app, it also has an automatic startup for comfortable use.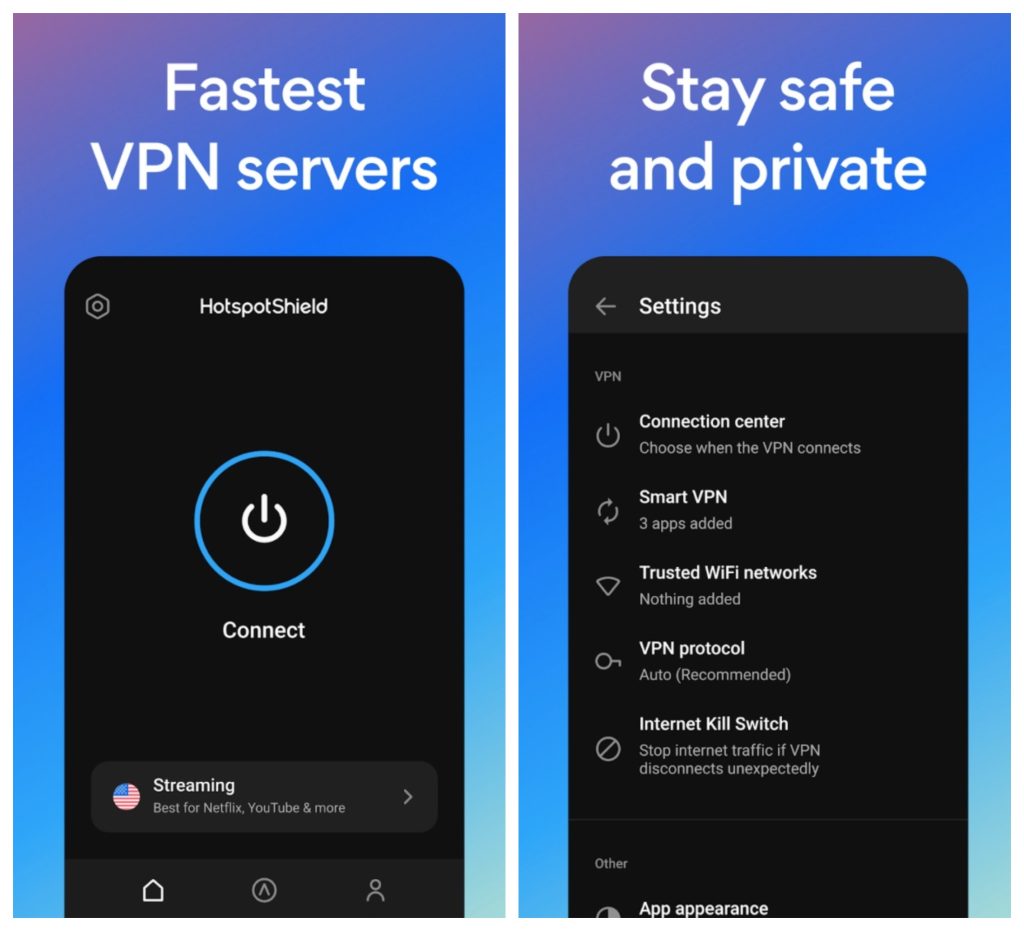 Downloads: 100000000 +
Customers rating:

(3.5 / 5)

Betternet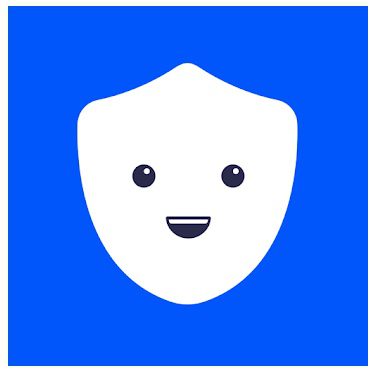 Free VPN Proxy by Betternet is a very useful application for Android that allows you to bypass blocked sites.
You can be blocked for various reasons, for example by region or for an unfortunate comment. F
ree VPN Proxy allows you to redirect sending and receiving data from sites, through Proxy servers, with other addresses and location.This way you can access sites with special requirements and keep your privacy.
Features of the application:
Absolutely free;
No registration and no logins;
Without your data;
Working through the fastest servers.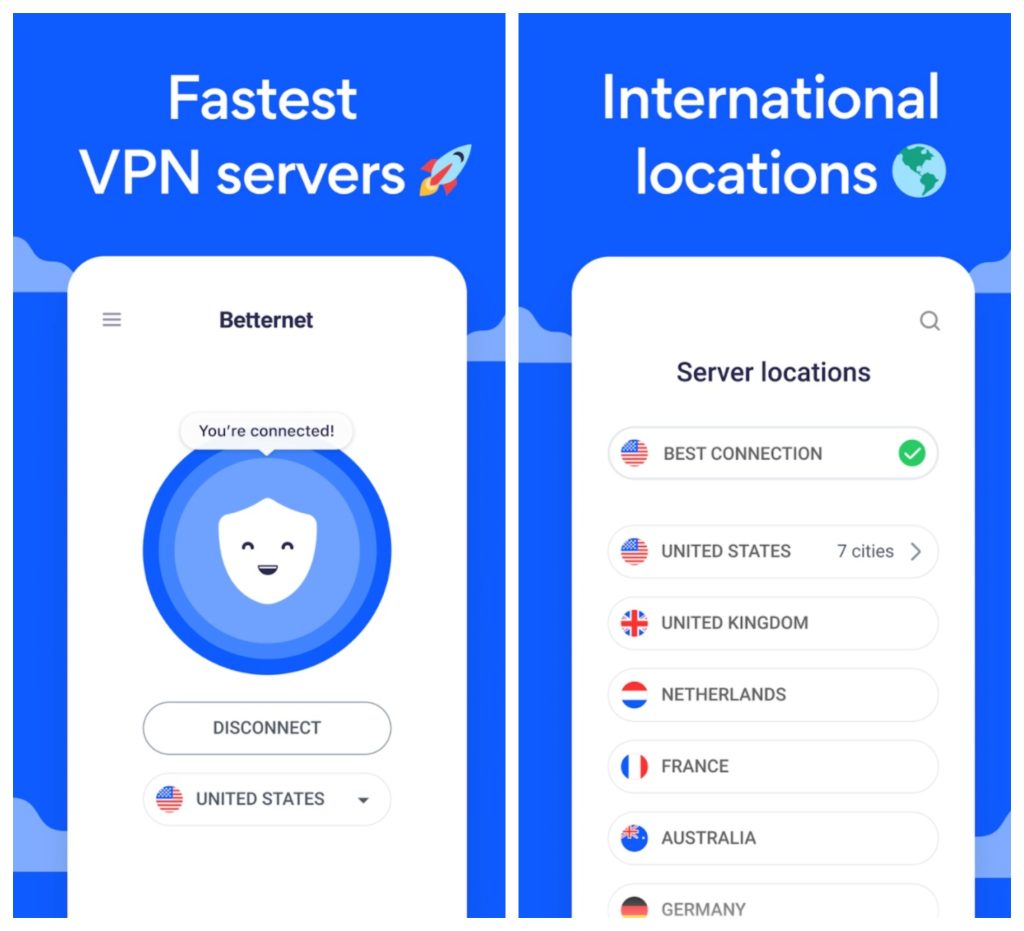 Downloads: 50000000 +
Customers rating:

(4.3 / 5)

Proxy Master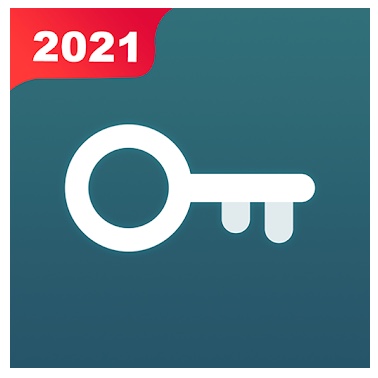 Proxy Master is a useful tool that allows you to use blocked sites and quickly and easily connect to servers around the world, while protecting your privacy.
Proxy Master ensures that your connection is quickly protected from external attacks. For this, you will be able to use a VPN network that allows you to connect through America, Europe or Asia. But you have to remember that this will be paid, unlike some other services.
Among the many important features of Proxy Master are the protection of your personal data online and fast proxies that allow you to browse websites at high speeds. So, to enable one or the other feature, you only need to click on the button in the center of the screen.
You'll be connected through a random country, or if you want, you can scroll through a long list of possible connection options and choose your preferred one.
Proxy Master is a very useful platform that allows you to enjoy fast and secure connections to VPN servers around the world.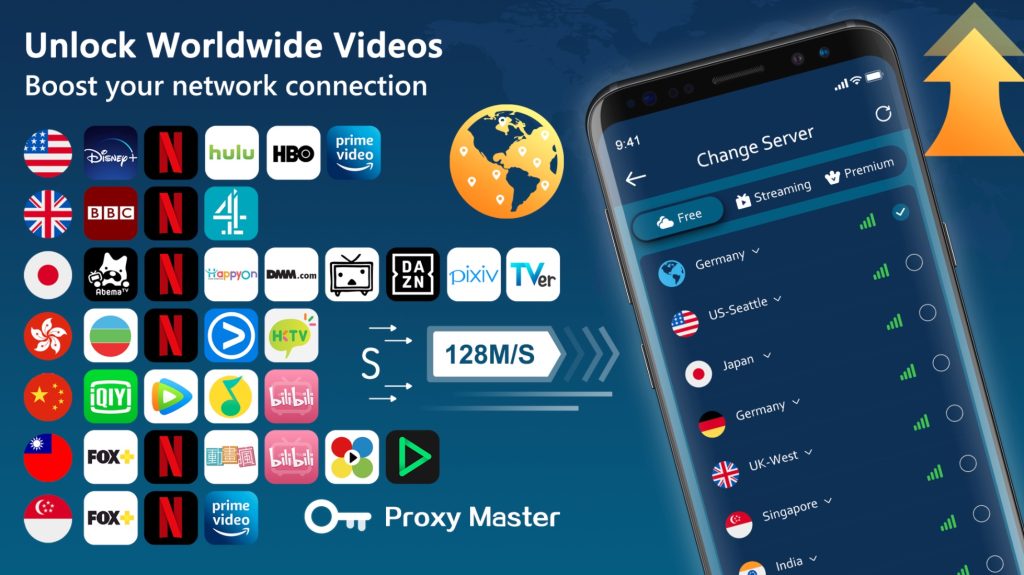 Downloads: 10000000 +
Customers rating:

(4.6 / 5)

Touch VPN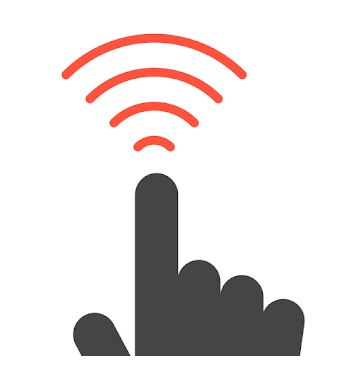 TouchVPN for Android is another application that will give you unlimited access to all the world's resources from any country, even if it has a ban on any Internet site. Ensure your freedom and anonymity on the Internet and enjoy it.
If you are afraid of connecting to an unprotected Wi-Fi access point, do not worry, because TouchVPN will be able to protect you from all malicious things, so download this product and don't deny yourself anything when it comes to surfing the Internet.
Moreover, TouchVPN is completely free, and users don't have to pay extra for certain functions, you get it all at once and it's completely free.
Features of the application:
Cool features;
Easy control;
Low application weight;
And much more.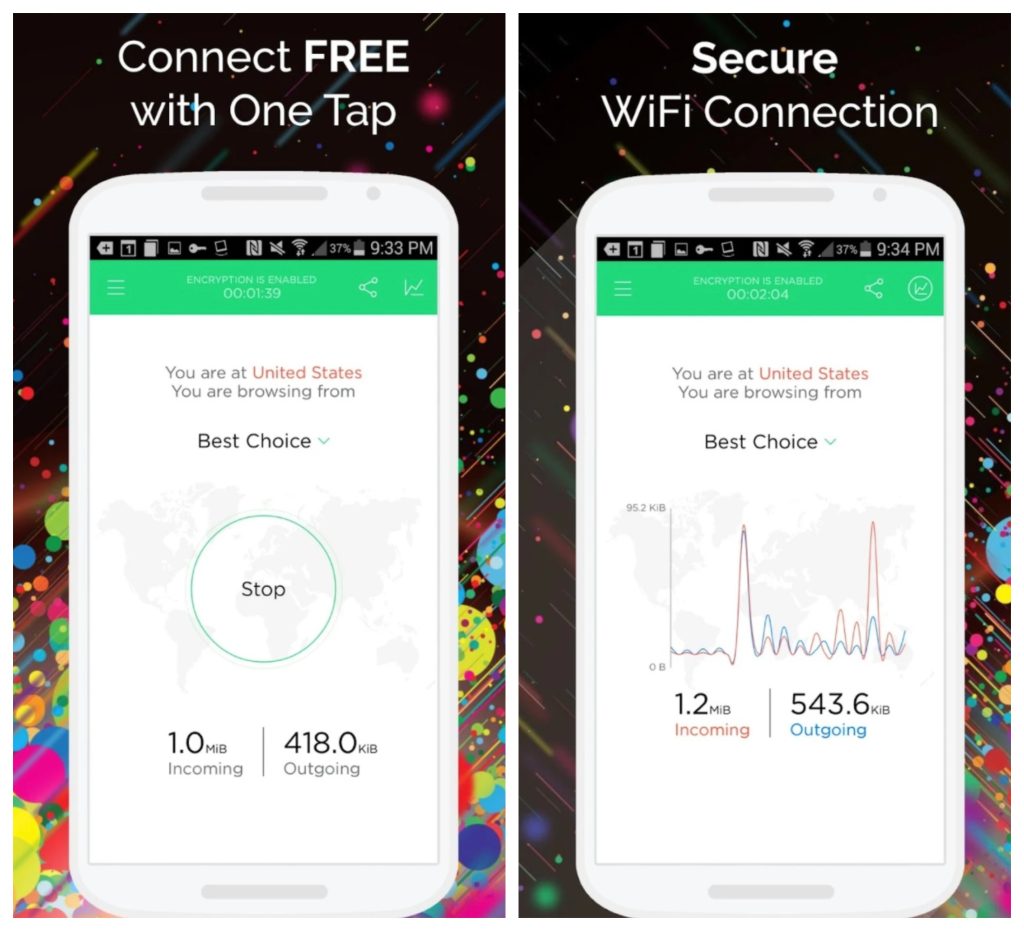 Downloads: 10000000 +
Customers rating:

(4.1 / 5)

Secure VPN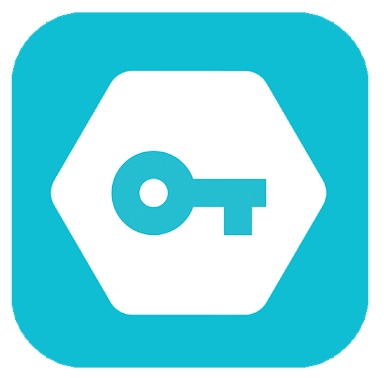 Secure VPN is an application that gives you all the tools you need to easily and quickly create private virtual networks.
Secure VPN is very easy to use. You just need to press the 'connect' button and everything will start automatically. Through the light bulb icon, you can choose the country from which you want to connect, and also see which server offers the fastest speeds.
Browsing the Internet via a virtual private network has a number of advantages. In addition to hiding almost all of your activities, it also offers good data protection, since the connection protocol applies all the rules of private network management and security.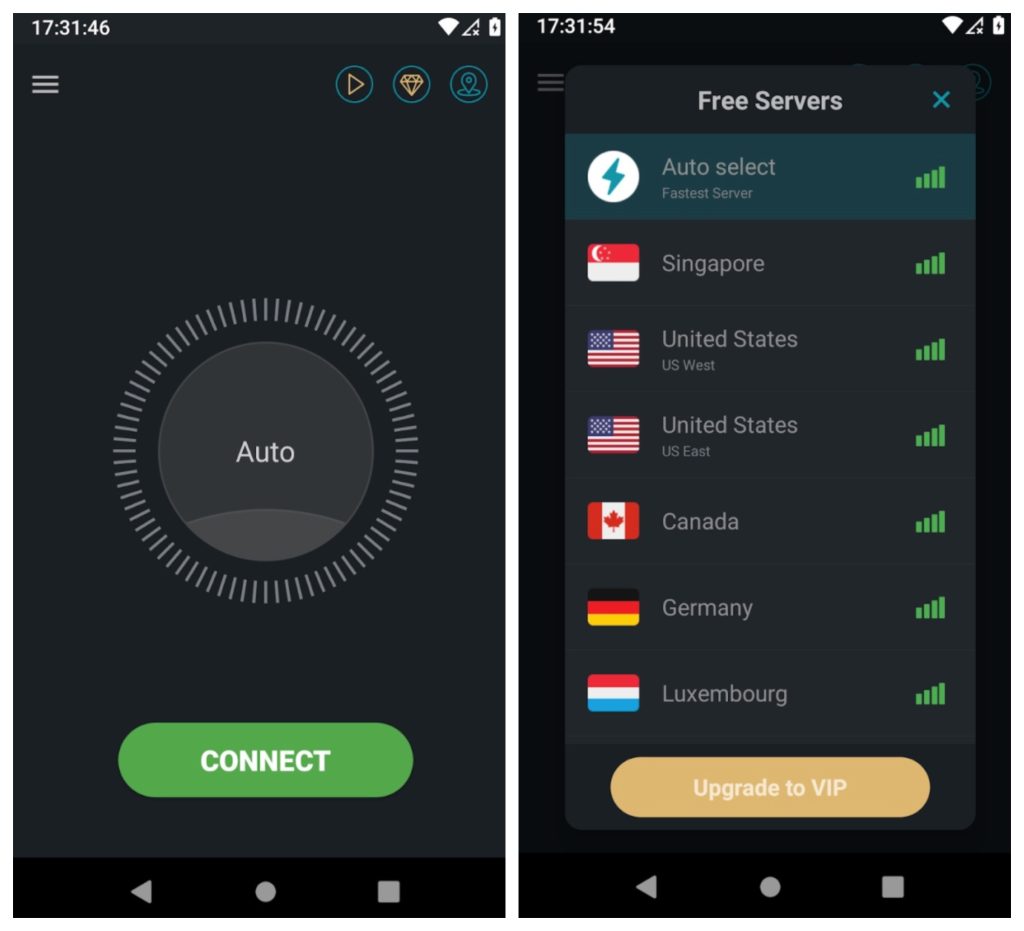 Downloads: 50000000 +
Customers rating:

(4.8 / 5)

VPN Unblocker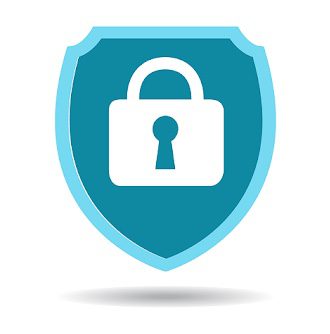 VPN Unblocker is a very popular app for bypassing the blocking of various sites from Android devices.
The application provides complete anonymity on the Internet by changing your real IP address, which will hide your data from intruders.
Another main feature of Anblocker VPN is that it doesn't reduce the speed of the Internet connection, as many VPNs do. After activating the VPN, you will be able to go to any websites from any location using only your Android gadget.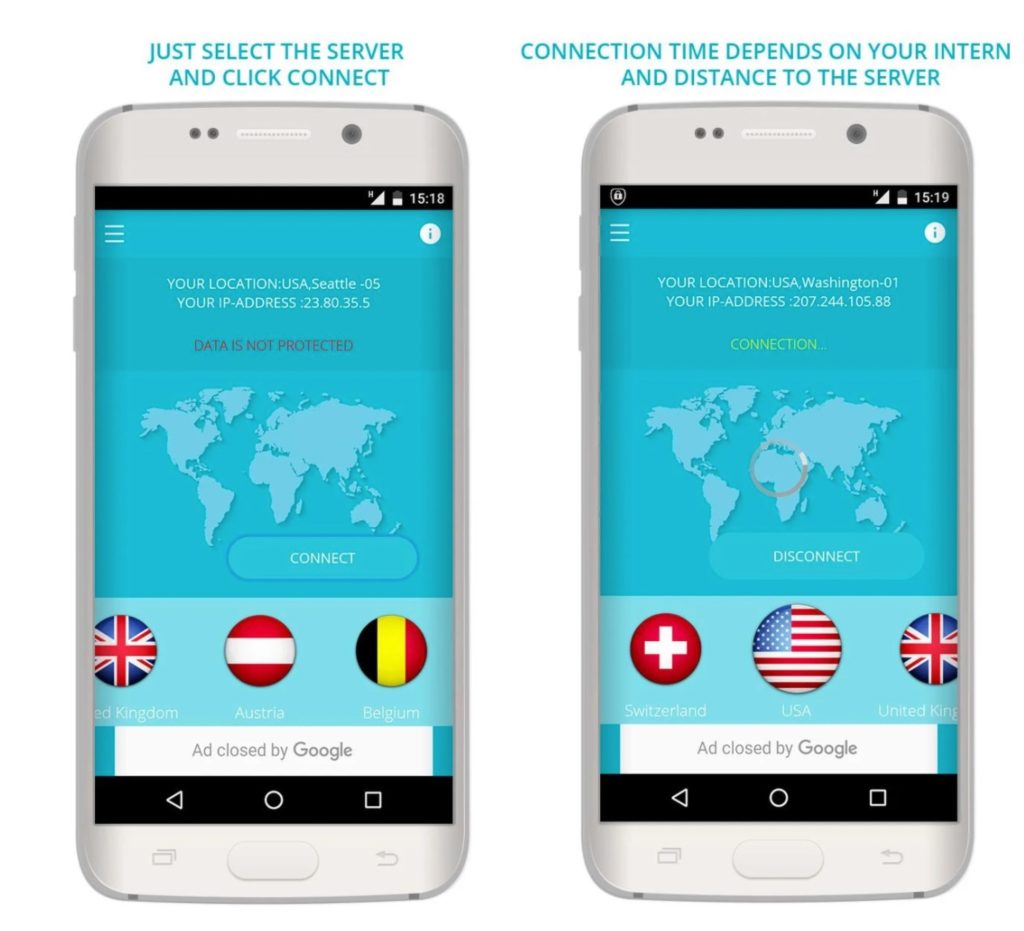 Downloads: 1000000 +
Customers rating:

(3 / 5)

USING PROXY
This method is slightly different, but as a result, you can also change the IP address. In order to use the proxy, you need to have root rights. The sequence of actions will be as follows:
You need to install a program to work with proxies, such as the one below in the list.
Find a list of free proxies on the web.
Open the application with the necessary rights.
In the address bar enter the address of your proxy (digits before the colon).
Enter the digits after the colon in the port line.
Click the switch to establish a connection.
Check the Auto Connect checkbox.
Go to the Bound Network menu.
Choose the networks you want to use and click OK.
From now on you access the network with an anonymous proxy. If it's very slow, you can try another proxy from the site of free proxies.
A disadvantage of this method is that free proxy servers are often overloaded. There are two options in that case: either wait for them to become free, or pay.
You may also like: 11 Best duplicate file finder apps for Android
ProxyDroid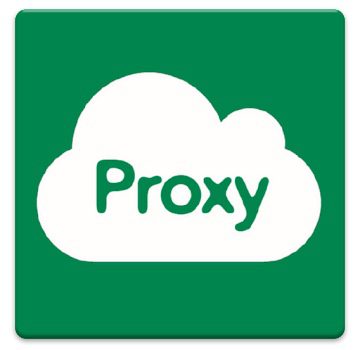 If you already have root rights, you need to download a special application. One of the most popular is ProxyDroid, but there are many others that are almost indistinguishable from it.
Setting up a ProxyDroid is quite simple. In the "address" field you enter the IP, and, not surprisingly, in the "port" field you enter the port. It's also necessary to check the "auto-connect" box. Under "connected network" you can choose which connections will use a proxy.
Using a proxy through the app means that any connection can be secured. Both through the mobile Internet and through a random wireless network in a cafe.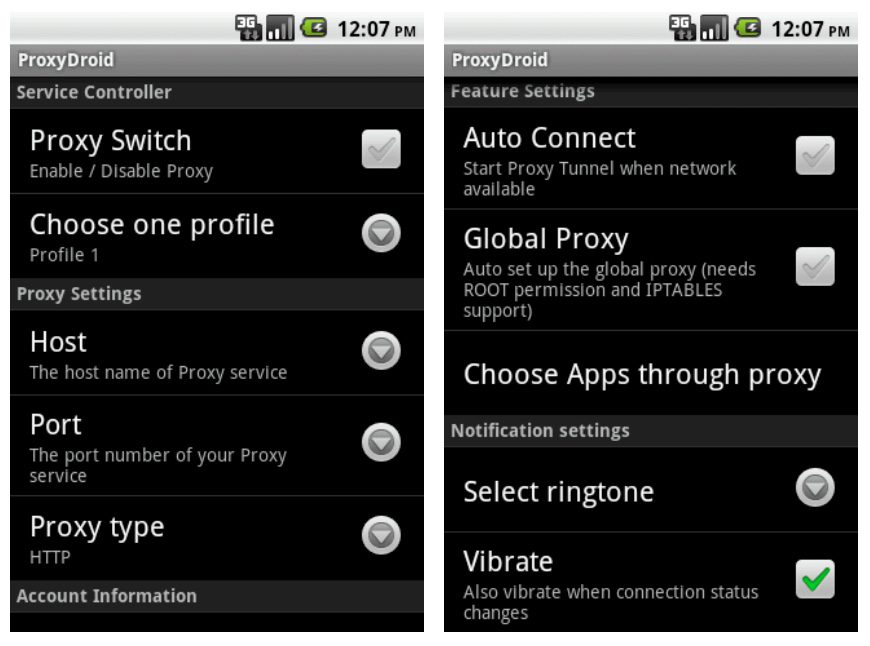 Downloads: 1000000 +
Customers rating:

(3.1 / 5)

Is it possible to change the IP address of the phone without programs?
If there is no possibility to download a program to change IP, you can try to do without it.
The sequence of actions will be as follows:
Go to "Settings" – "Connection to WiFi".
Find the proxy server.
In the line "IP-address" manually replace the number standing after the one at the very end with any other number. For example, if it was 3, you can change it to 150.
Go to Chrome.
Go to https://hidemy.name/ru/proxy-list/
In the list of sites with anonymity copy any IP address.
Paste it into the line instead of your IP address. Make sure that the "Port" line has the value 8080 (standard).