How to make a cartoon? Draw it yourself! Make a few frames and they will come to life on your screen. Make a cartoon with your own hands: drawing cartoons step by step is easy! Use the stick figure animation app to create a few frames and animate them into your own cartoon.
Stick Nodes: Stickman Animator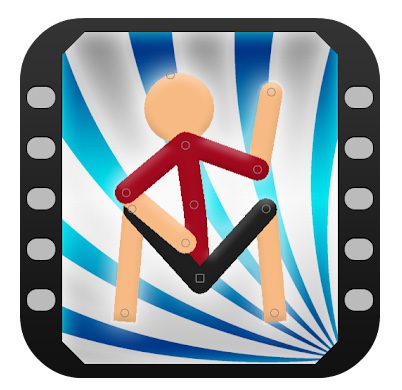 Stick Nodes is a useful application for those who are interested in creating animations and would like to improve their skills in this field.
The developers offer a simple to understand, but quite useful application for novice animators. You can make your animations smoother by using an automatically adjustable storyboard. You can also control the camera, which has the ability to move, unfold, and zoom in.
Create figures to your liking by choosing from a variety of shapes, colors, gradients, and sizes that are superimposed on each segment. There are also filters such as blur, glow, and the like.
Make your project unique by using sounds. Among the 30,000 downloadable shapes, everyone will find exactly what they need for their purposes.
The finished work can be exported in GIF or MP4 to Pro to share your creations online.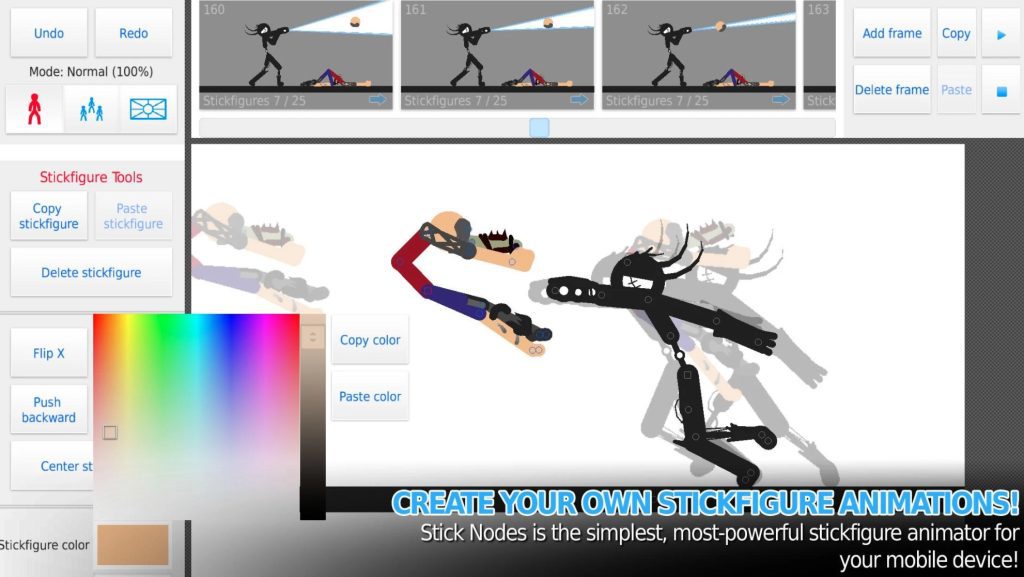 Downloads: 5000000 +
Customers rating:

(4 / 5)

You may also like: 9 Best cartoon picture apps for Android
Stickman Animator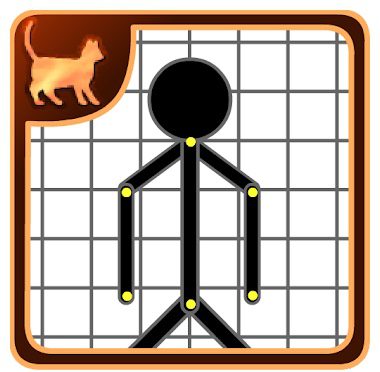 Stickman Animator allows you to invent and animate a hero. If you want to make up a character from scratch, you have to switch to "creator" mode.
A lot of tools are provided: new lines, triangle shape, locking objects, moving stripes, round shape, adding reflexes.
As with the "Animator" mode, it's easy to save the project and change the grid parameters. Basic objects are created with the "line" tool. It's allowed to use segments of different lengths, changing their thickness.
As for movement, several functions are provided. The object can be moved completely or in parts, points are used. At any time you can change the orientation, a wide palette of colors is available.
The user chooses the basic, additional color. Individual segments can be deleted. If a mistake is made, it's recommended to return the input. In the "create" mode it's forbidden to add new frames. There is also no option to change the scale. There is a setting icon on the screen to adjust the cell size.
If you go into the "ready-made samples" section, it's suggested that you consider free and paid items that are used in animation. Free figures for Stickman Animator: animals, military tanks, weapons, trees, bushes, swords. Paid options: automatic weapons, police car, dragon, ready man.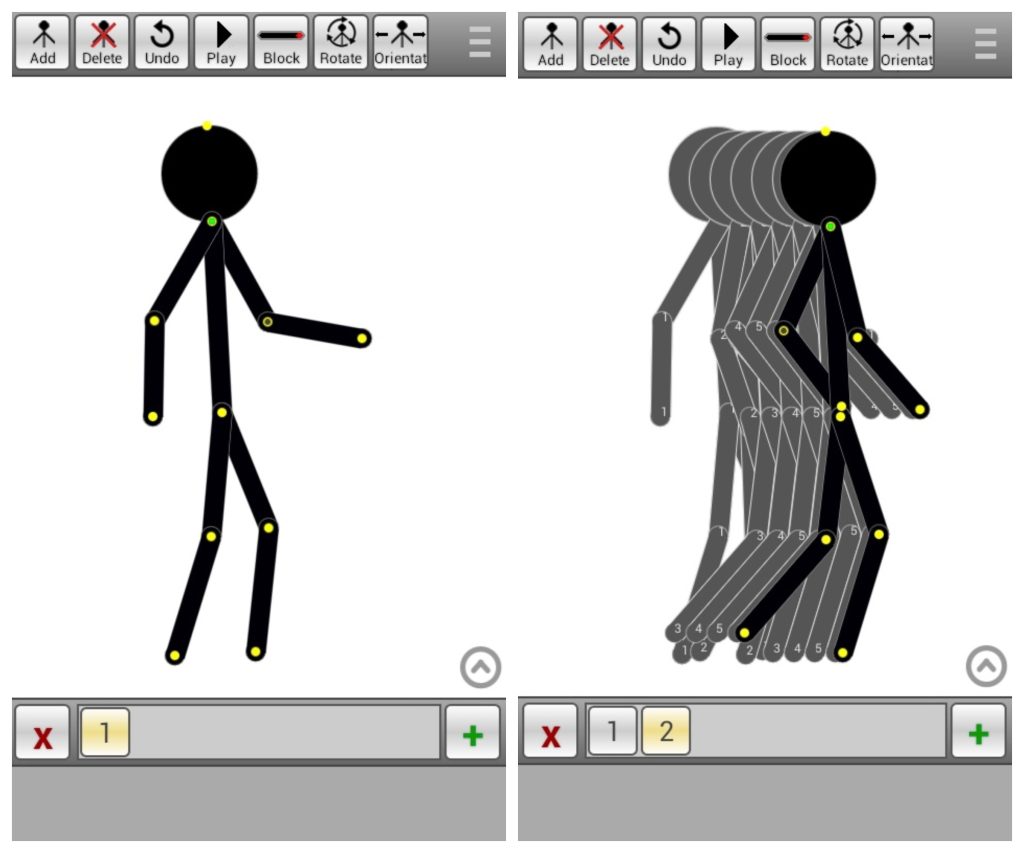 Downloads: 1000000 +
Customers rating:

(3.8 / 5)

Stickman: draw animation maker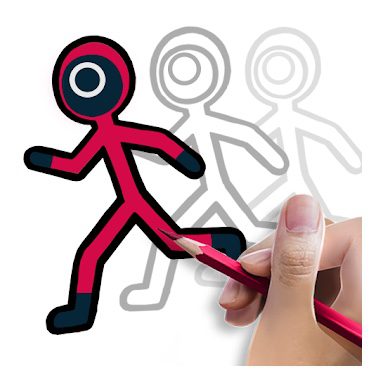 Drawing a cartoon is easier than it looks. Just draw a few frames and they'll come to life on your phone screen.
This is a good app for creating graphics: sketch, animate moving layers and let the characters come to life!
Features of the app:
You're a cartoon director here, draw an animated cartoon movie;
Draw a step by step animated movie: draw some frames;
Create memes and cartoon comics: bring memes to life through animation;
Helps to create children's movies and cartoons for children.
The app is great. You can use it to quickly doodle an idea (which came to mind quite unexpectedly), and then redraw it on usual paper. The only thing is that there is no color blur, to do the fog effect and stuff like that, but that's for the amateur, so I don't think that's a bad thing.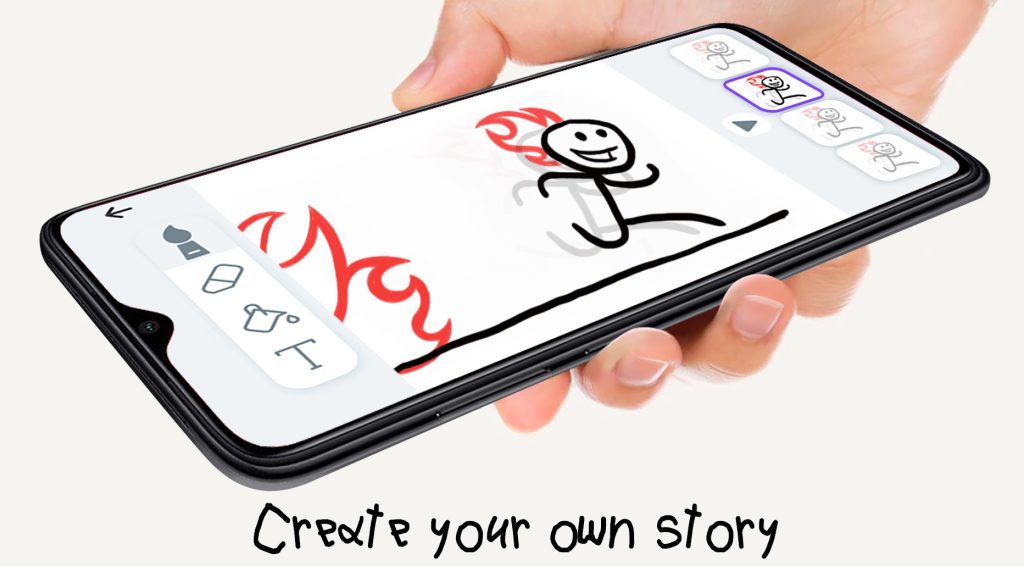 Downloads: 10000000 +
Customers rating:

(4.3 / 5)

Stick node animator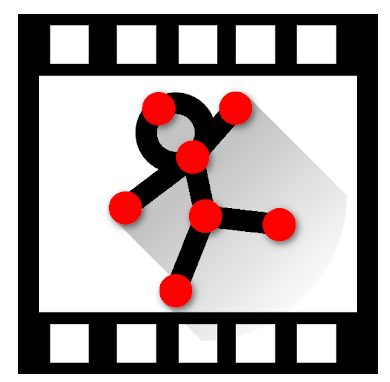 I can also recommend downloading this simple application. You can create an entire cartoon out of hundreds of frames or you can create just a small part of a cartoon. It's up to you. Create figures and sticks out of colored lines and circles, and then animate them by changing their positions and poses.
Main features of the app:
An uncomplicated editor for creating stickmen;
There are already pre-designed figures;
Instant animation playback.
It's true that there aren't many options here. There are not many figures and you can not insert your own character, but it'll still work. There are ads, but that's a small minus.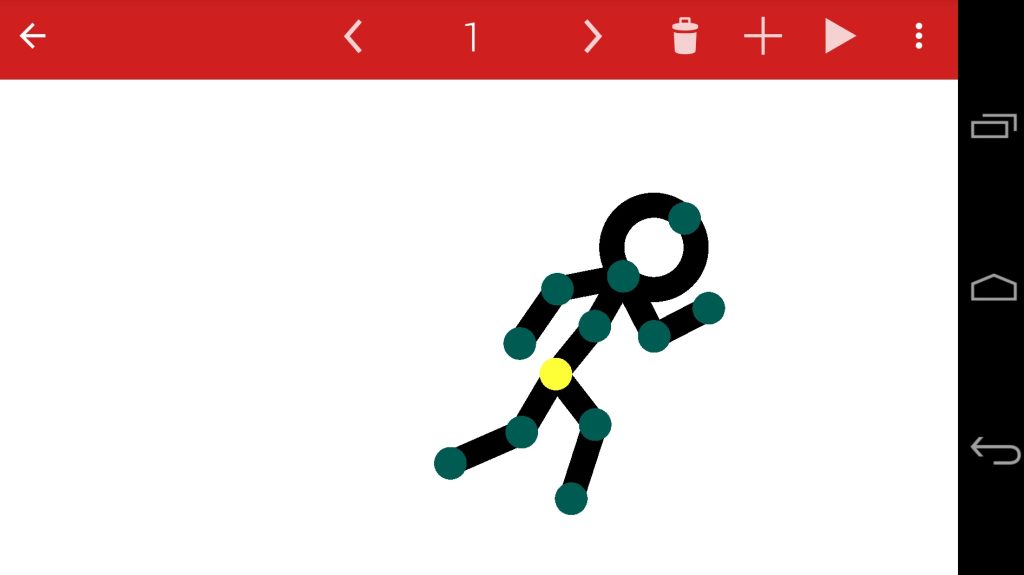 Downloads: 500000 +
Customers rating:

(3.3 / 5)

You may also like: 9 Best 3D animation apps for Android
Stick Fighter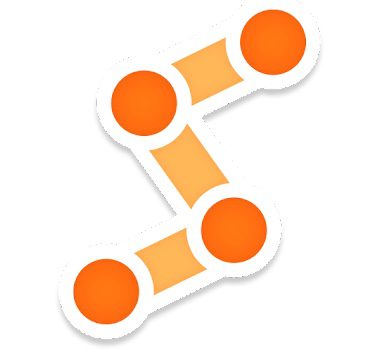 This is an app for creating simple cartoons. Use the simple touch controls to create your own stickmen. And then it gets more interesting…
You can finish your characters with additional items such as swords, axes, bows, and arrows, etc. You can change the color and size of the objects.
Do you want to have cartoon battles? Then open the app and get started! You can save your plots to your phone and share them with your friends.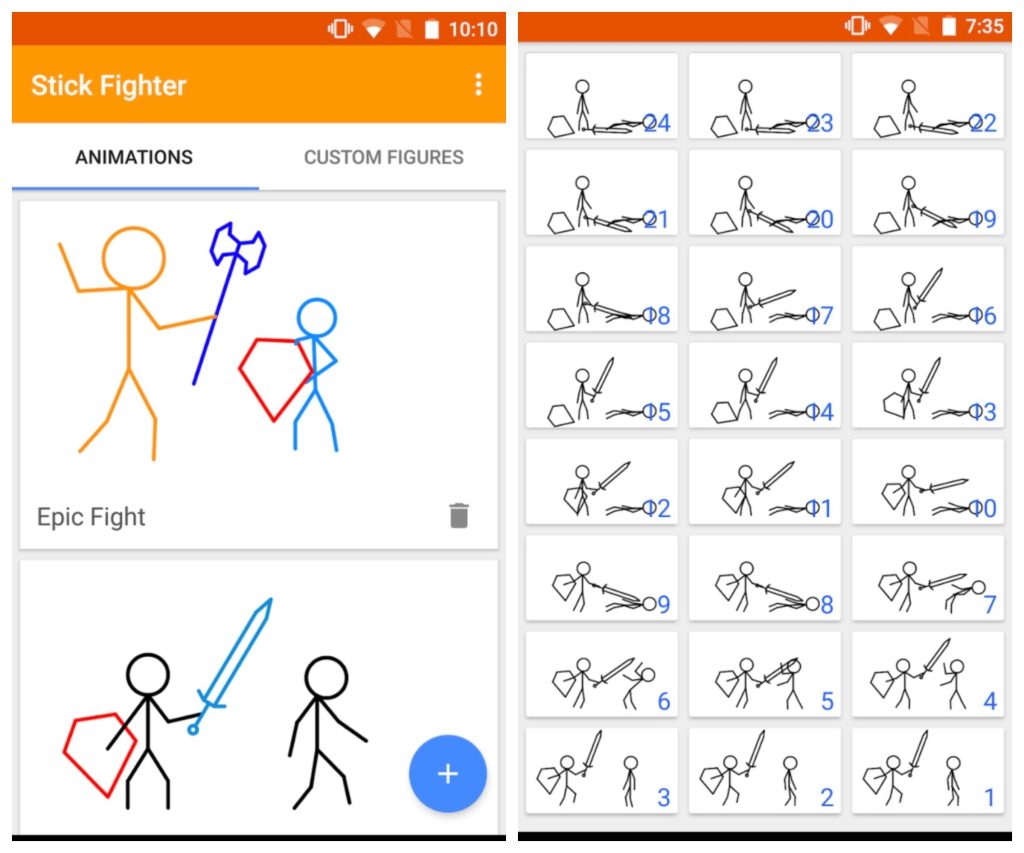 Downloads: 1000000 +
Customers rating:

(4.2 / 5)