The main eater of free space on smartphones is photos and videos stored in their memory. In pursuit of the best shot, users often take a few photos and then forget to select the right ones and remove unnecessary ones.
In this review, we will tell you about Android apps that can help you find and remove duplicates and similar photos from your smartphone.
Files Go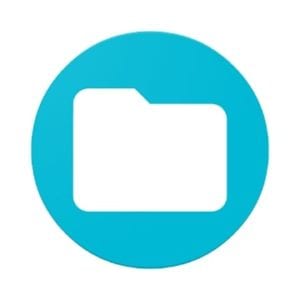 With the Files Go app, you can remove duplicate files on your smartphone. Of the many apps that have been recently released, Files Go has been one of the best additions for a long time.
Originally it was supposed to be an Android Go app. A lightweight storage management app that's just what you've been missing from your phone.
Because you're trying to make the most of the tiny 8GB, 16GB or even 32GB storage modules that are common in today's smartphone industry.
In a new update that was released some time ago, the developer adds new features to Files Go.
In addition to being able to search for files stored locally on your phone, the updated version also allows you to remove duplicate files that have already been copied to the cloud from your local storage.
Files Go is perfectly connected to your Photo app. It constantly checks for local photos and videos that may have already been copied into the Photos app and marked as duplicate files.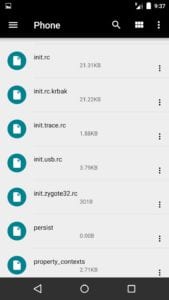 You don't even have to do anything to remove these repetitive files. Just wait until Files Go does the job. It will then let you know of duplicate files that need to be deleted.
This will be displayed with the cards that appear on the application's main screen. Along with the amount of memory you'll recover after deleting duplicates.
Downloads: 10 000+
Customers rating:

(4.1 / 5)
You may also like: 10 Best file compressor apps for Android
Empty Folder Cleaner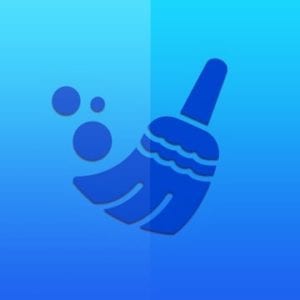 If you dig through the Play Store, you will find a huge number of applications that will optimize your phone.
Also, in most cases they are just malicious programs, and to solve the problem, the developer of this application has created his service.
Empty Folder Cleaner is an application that manages your storage and allows you to transfer files offline. Using machine learning, the application searches for unnecessary content on your phone.
Automatic filters filter out unused programs for years, useless photos and videos copied to Google Photos, and other junk.
Then Empty Folder Cleaner offers you to get rid of all these files and clean the memory of your phone. The application itself weighs a little and spends minimal resources.
Not only does Empty Folder Cleaner manage the storage, but it also allows you to transfer files in a similar way to Lenovo's ShareIt.
First, the Empty Folder Cleaner is needed to remove heavy and unnecessary files. Immediately after installation, the app scans the gallery and analyzes the repository and then advises what to get rid of.
All this happens automatically. The program is really useful first of all for removing the junk that applications like WhatsApp accumulate around them.
The services owned by Facebook have over a billion users, they are omnipresent. WhatsApp has leaked to every corner of the country, and it takes up an awful lot of space.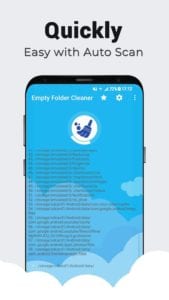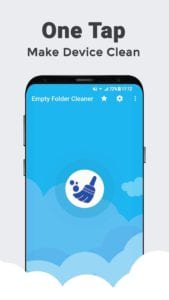 The application itself is not very heavy. But if you don't turn off autosave of all incoming files in time, your phone will quickly be buried under tons of pictures and videos.
Downloads: 500 000+
Customers rating:

(4.5 / 5)

Duplicate Files Fixer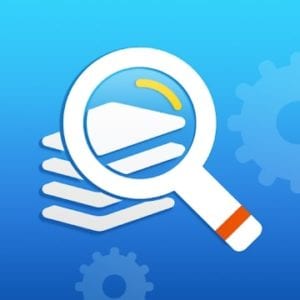 Duplicate Files Fixer is a file manager and part-time utility to clean up your smartphone memory.
The program is easy to use and does not need the user to register Root rights. Due to its lightweight, it does not take up much space on the device.
The application is designed to manage the system files of your smartphone. As well as to clean internal and external memory from accumulated garbage.
Users often do not pay attention to the cluttered cache and unnecessary photo and video material downloaded from various messengers. This data slows down the smartphone and reduces the storage space for useful data.
The main drawback of third-party phone cleaning applications is that they are unreliable and even harmful. Downloaded cleaning programs may contain viruses and obtrusive advertising.
Most of them also ask the owner of the root-right device to install them. To install the Duplicate Files Fixer, simply accept the agreement.
The app has a simple but intuitive interface: no bright graphics or other fancy features, so the application works quickly.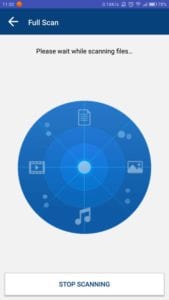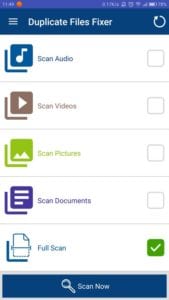 The main app window contains internal and external memory scales that show the remaining free space on the drives. Various hints or notifications pop up immediately.
Downloads: 1 000 000+
Customers rating:

(4.3 / 5)
Phone Cleaner: Android Clean, Master Antivirus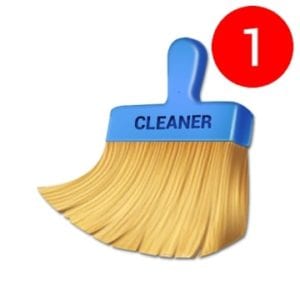 Phone Cleaner: Android Clean, Master Antivirus – is exactly the utility that you immediately imagine after such words as Android, optimization, memory cleaning, and, oddly enough, marketing.
This utility is called both bad and good, and recommended, and discouraged in every way from use. But why does it happen and what is it really like?
The basic functions of Phone Cleaner:
Garbage Cleaner. Phone Cleaner helps free up memory by removing unnecessary and residual files, cache files that slow down your phone.
With our professional "cleaner" you can also free up even more memory by deleting cached data from social networking apps such as Facebook, Messenger, Whatsapp, Instagram. And you don't have to worry about accidentally deleting the wrong files.
Free antivirus. Free antivirus "engine" of Phone Cleaner, № 1 in the ranking Av-Test, scans all apps (whether pre-installed or not) for a virus, blocks and deletes the virus to secure your phone, protects your personal information.
Private Photos – hides your photo. Private Photos protect your photos by blocking them. Using "private photos" you can secure your images and protect your privacy.
Wi-Fi security. To detect fake Wi-Fi and unauthorized connections, Phone Cleaner has added the "Wi-Fi Security" feature. Keep your phone safe while using unreliable public Wi-Fi.
Phone accelerator. One tap boost helps speed up your phone by clearing its RAM. Once the acceleration is complete, you can run a speed test to see how fast your phone is running.
Saves battery power. By switching applications to Phone Cleaner hibernation mode, you can save battery power and extend battery life.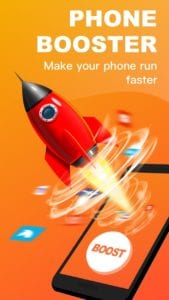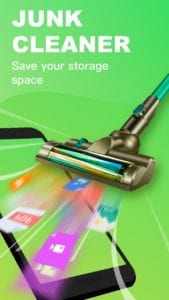 Phone Cleaner works with automatic filters, quickly finds all this useless content, and offers to remove it. The application will detect even those files that have been automatically transferred to Photos.
Downloads: 10 000 000+
Customers rating:

(4.6 / 5)
SD Maid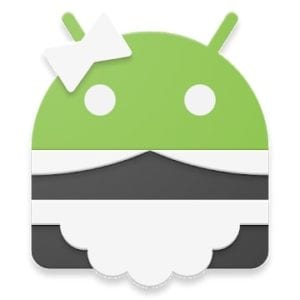 SD Maid is the application that the developers say will help us keep our device clean and in order.
SD Maid will give you the following features:
View everything on your device and manage your files through a full-fledged explorer.
Remove unwanted files from your system.
Manage installed user and system applications.
Locate files leftover from remote applications.
Look for files by name, content, or dates.
Get a detailed memory analysis of your device.
Optimize databases.
Perform ongoing cleanup and deletion of unused files, a process that replaces what others might call a 'cache cleanup'.
Detect duplicate photos, music, or documents, regardless of name or location.
Automatically run the application on schedule or using widgets.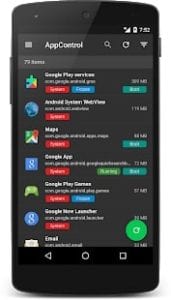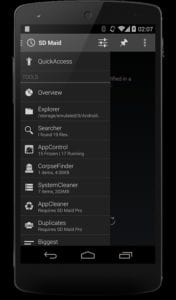 Of the application's specific functions, note the Search and Explorer sections. The last option will be useful for those who have obtained Superuser rights on their device. If you have ROOT rights, it will become a ROOT Explorer and will be able to delete, copy, move and rename files in the OC Android system partition.
Downloads: 10 000 000+
Customers rating:

(4.5 / 5)
Remo Duplicate Photos Remover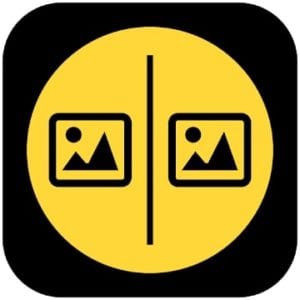 The Remo Duplicate Photos Remover app does not allow you to waste a single second of your time, so once you start the app, you will be taken to the main screen.
You are immediately offered to scan your device for various files.
A basic scan is performed in four steps: garbage, system, applications, and databases. Accordingly, all steps are sequential, with a total scanning time of 20-25 seconds for the device.
This parameter varies from the amount of file storage, its speed, device capacity, and the number of installed applications.
Around each step, the amount of memory available for release is displayed. Each of the cleaning steps, the same "trash" scan, has a separate partition.
This application can search for duplicate files, and this applies to absolutely all types of files.
The utility can also analyze files in storage devices and distribute them to the size. This will help to divide voluminous folders and files for more detailed verification.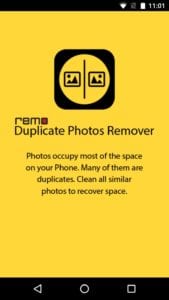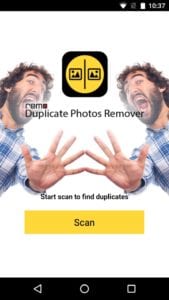 Special attention should be paid to the section called "Exceptions". Here you can set a ban on cleaning certain memory partitions.
Downloads: 1 000 000+
Customers rating:

(4.3 / 5)
Duplicate Photos Remover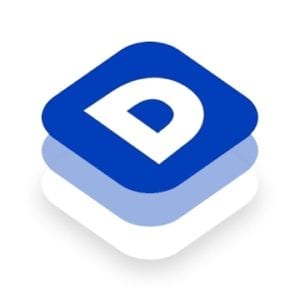 The Duplicate Photos Remover app welcomes its users with a beautiful welcome, loud phrases, and redirects us to the main screen.
It looks quite stylish, the location of the elements is convenient, and their number is only pleasing.
Initially, the program scans the device for various files and then offers us to clean them. It shows and signs in detail what the program offers to delete, how much memory will be free, and so on.
In general, it is very clear and illustrative; thanks a lot to developers for that, especially from novice users.
A special mention should be made of the possibility to clean RAM. Again, the process is automated and takes just a couple of actions.
Also interesting is the "Advanced Cleanup" section that allows you to find and delete large files, residual files, photos, unused applications, and even SMS messages in a more manual mode.
This approach is most interesting because this application is suitable for beginners who will be happy with automatic cleaning. As well as for more advanced users, as the program has prepared for them extra opportunities for memory cleaning and system optimization.
There is also a whole bunch of different tools in this application. There is simply no point in telling about each of them, as they touch upon different areas of use and will be useful only to beginners. But we simply cannot list them:
Game Wizard
Application blocking
Private gallery (photoprotection)
Security of connection to Wi-Fi (VPN service)
Secure Internet (browser without history)
Antivirus
Cooler
Saving energy
Charging Master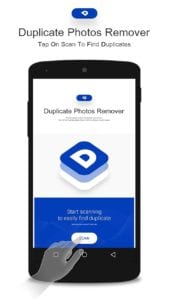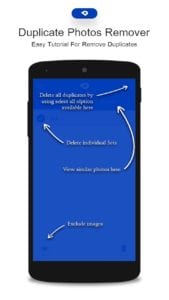 From the whole list of extra features, I will mention the "protected" gallery, antivirus, and VPN service. This program is thus a comprehensive solution for memory cleaning and system optimization. With the right approach, it will allow you to refuse from some applications.
Downloads: 5 000+
Customers rating:

(4 / 5)
DriveSpan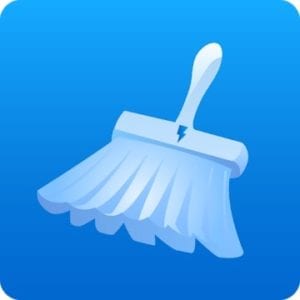 DriveSpan offers you the option of removing garbage, long unused apps, or unnecessary multimedia.
The program does not perform any operations on its own but invites the user to perform certain actions. There are also two main menu items in the main window: "Storage" and "Files".
The "Storage" menu offers the user to clear the gadget from unnecessary data:
Cleaning the cache.
Unused applications.
Downloaded files.
Repeating elements (duplicates).
Multimedia files downloaded from messengers and social networks.
When a user selects a menu item, the application opens the next page where you can see the files to be deleted. You can mark and delete only some of them, or perform a complete cleanup by checking the "All list" option.
The file system in DriveSpan is conveniently structured and data is sorted by folder:
Downloaded files
Pictures
Video
Audio
Documents
This storage system is convenient because the user does not have to climb among the whole range of data to find any video. You can immediately go to the appropriate tab and quickly find the desired material.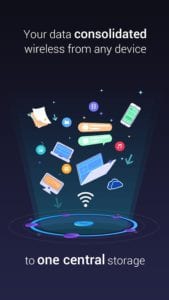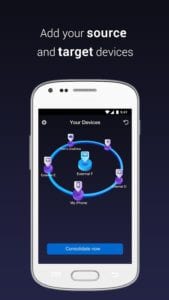 A long click on the menu item opens a list of actions, which offer to perform many operations: copy, rename, delete, and so on.
Downloads: 10 000+
Customers rating:

(3.8 / 5)
Junk Cleaner: Duplicate & Useless File Finder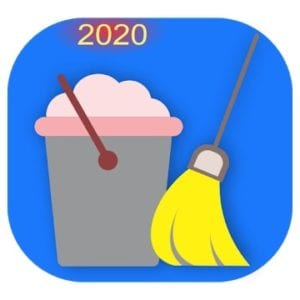 Junk Cleaner: Duplicate & Useless File Finder is a fast and functional app designed to make working with files and cleaning the system more convenient.
Customizable notifications regularly remind you that your smartphone is littered with various garbage. Structuring your data into folders will make it easier to find and work with the right materials.
This application is also reliable and does not need any root rights or registration to work with it.
The application settings contain notifications that remind the user to perform certain actions. Here are some available notifications:
Memory overflow. This notice reminds the owner of the device to free the storage from the garbage.
Applications that you are not using. This reminder prompts you to delete applications that have not been used for more than 30 days.
Downloaded files. This notification informs you if there is not enough free space on your drive.
Big folders. The application tells you when the folders contain a lot of unnecessary media files that take up a lot of memory.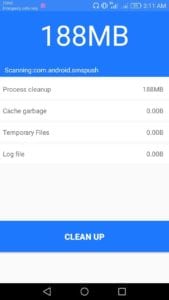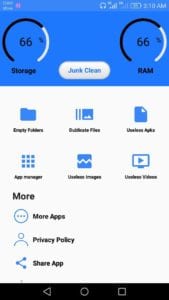 An added benefit of the Junk Cleaner app: Duplicate & Useless File Finder – secure Bluetooth data transfer without the need for the Internet.
Downloads: 5 000+
Customers rating:

(4.4 / 5)
WhatsCleaner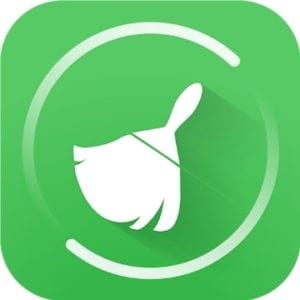 With the WhatsCleaner app, you can save memory on your phone by removing unwanted copies of hacks.
This program is designed to work with Whatsapp. With WhatsCleaner, you can save a huge amount of space on your phone by deleting unnecessary files.
Whatsapp automatically saves incoming and outgoing files in your phone's library. So the memory is loaded very quickly, which has a very negative impact on your smartphone.
This application is able to find files in completely different categories. It also divides sent and received files, which are saved in your library.
This application has a fairly simple but clear interface. All necessary functions are always readily available. The design is very beautiful, quite colorful, but at the same time, not very bright.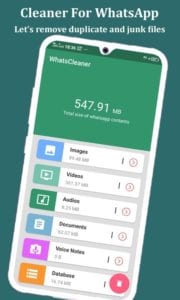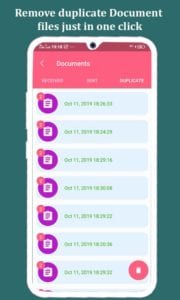 This application has quite a lot of positive feedback, which also makes it even more attractive. Moreover, it is free and does not contain any advertising.
Downloads: 10 000+
Customers rating:

(4.6 / 5)
You may also like: File Commander app review
iShredder Standard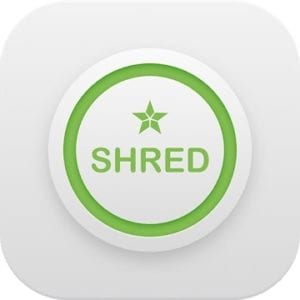 The iShredder Standard utility for Android smartphones frees up space and speeds up your phone by removing duplicated and similar files.
This "smart" search is made possible thanks to a special algorithm, with the help of which the application "knows" which files to touch.
Based on what the user deletes and what he leaves, the algorithm learns itself and then can identify unnecessary files.
The application finds duplicates, "even if they are hidden in the far corners of your smartphone". The utility scans any, even the most capacious drive on your computer. The user can choose what to delete, or he can let the application simplify his life and do it for him.
To find differences in files, the utility uses ten options. The application successfully removes failed frames, repetitive photos, and many saved songs.
iShredder Standard allows you to quickly restore deleted files and continue working without starting the scan again. It's even easier to make photo albums tidier, freeing them from a series of identical shots. iShredder Standard is also appreciated by audiophiles whose media library lacks orderliness.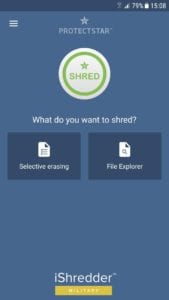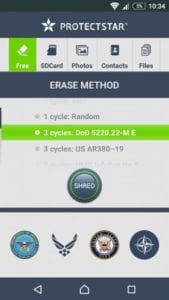 Another undoubted advantage of the utility is the system of achievements. For certain merits, the user will be awarded the appropriate title, which will turn the release of space on the phone in the semblance of a fun game.
Downloads: 500 000+
Customers rating:

(4.8 / 5)