Crossfit training will bring a whole ocean of diversity to your sporting life. Despite the seeming complexity and multiplicity of cross-training, they are built by the same technique, and in time, you will easily remember them. And the main advantage of Crossfit is that you will never be bored. Are you tired of the usual training? Change the whole complex of exercises, and the huge choice of Crossfit workouts will allow you to do it again and again.
Crossfit is becoming more popular every day, for it, a lot of different things is done, including the development of special applications, utilities, etc., so in this article, we want to consider, in our opinion, the best applications for Crossfit, which you can download to your Android smartphone.
You may also like: Best motivational apps for Android
Workout Trainer: fitness coach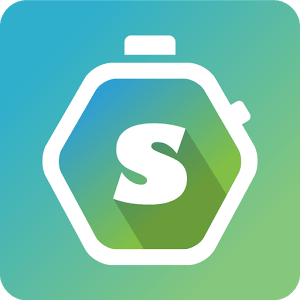 Workout Trainer – a program for training on your Android smartphone. Watch your body at a time convenient for you, choose the right program. You are trained by a pro coach who will give voice prompts, and you can watch videos on how to do the exercises correctly.
Achieve an ideal physical shape with multimedia training. Workout is the best application on Android where you can create personal training under supervision and with powerful motivation. Synchronous, step-by-step audio, photo, and video instructions will be available to you, as well as 20 million like-minded people will support your mood and inspire you to continue playing sports. Specialization – fat burning, so tune into high-intensity workouts and ruthless fitness tests.
Workout Trainer is also suitable for fans of Tabata training, interval training, high-intensity interval training (HIIT), CrossFit WOD training, and 7-minute training. Depending on your goals and preferences, you can lose weight, improve running skills, practice yoga, and much more.
Features of Workout Training on Android:
training is made by professionals;
a diverse set of workouts;
sharing your results with friends;
browse photos and videos explaining each exercise in detail;
the selection of the program according to your characteristics;
go for a free online assessment of your physical fitness level;
watch real trainers who share their tips and photos;
create and change a training program;
you will find a community of 20 million active athletes;
share training programs;
upload your playlists and play your favorite music;
follow the instructions of the trainers with the help of audio instructions and comments on the progress of training.
Downloads: +10000000
Costumers rating: (4.2 / 5)
WODster – Crossfit workouts!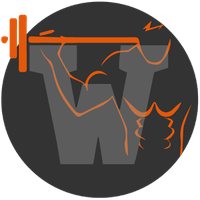 Recently, cross-training has been popular, combining power and aerobic training. If you do not want to spend a lot of time searching for such training on numerous websites, the WODster-Crossfit workouts! a mobile application will be an excellent solution.
In the application, you will find a large catalog of different workouts, as well as the ability to create your own complexes that will be displayed in the "My WOD's" section. If you can not decide which program to choose, you can use the option "Random WOD", and the application will select for you an occasional workout from the catalog. Favorite workouts can be added to the "Favorites", so you do not have to search for them in the list.
By default, three different types of timers are provided (stopwatch, countdown, and Tabata for interval training). The user can edit existing timers, and create new ones. At the end of the workout, you can save the results together with a photo, which you can also make through the application.
The application WODster – Crossfit workouts! favorably differs from other similar programs by the lack of advertising. In addition, among the advantages can be identified a large catalog of training, the ability to edit and add workouts, and timers, which allows you to maximally adjust the application for the user.
However, there are some disadvantages: the lack of descriptions of exercises and voice accompaniment during training. There is also a paid pro-version of the application that adds the ability to search for exercises, delayed start of the timer, marks of the passed programs, and creation of user notes.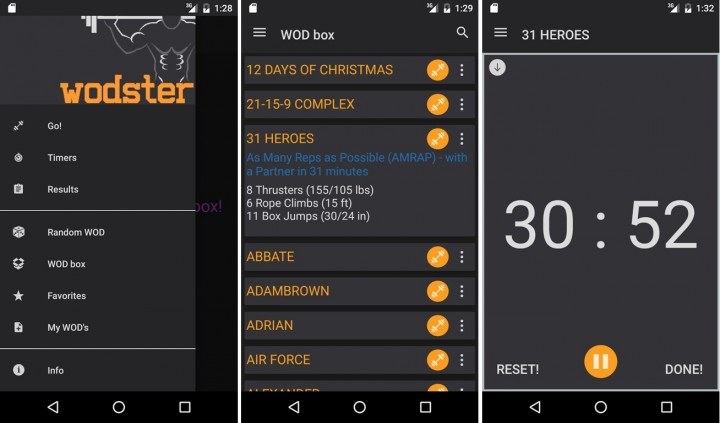 Downloads: +100000
Costumers rating: (4.6 / 5)
SugarWOD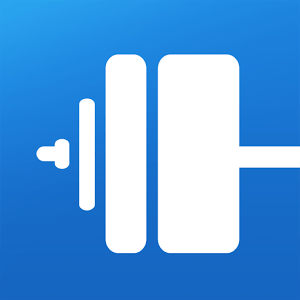 We are not tired of repeating that Crossfit is a competition. Only by competing, you can really achieve tangible results. SugarWOD helps you to record all the results of the workouts and also tracks the progress of your friends. So, even if you are engaged in one city, you can arrange an online competition with someone on the other side of the country.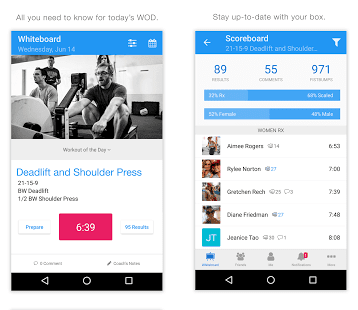 Downloads: +50000
Costumers rating: (4.5 / 5)
myWOD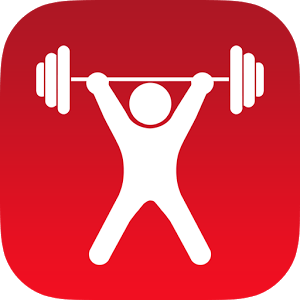 MyWOD is a very simple and convenient application. It is used to record WODs, maximum repetitions in exercises. This application can be used to create your own WOD and save it for personal use. There are graphs to track progress in training.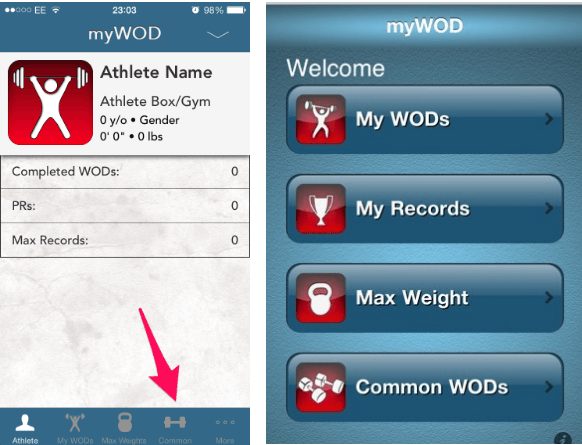 Downloads: +50000
Costumers rating: (4.5 / 5)
Crossfit Workouts – WOD Master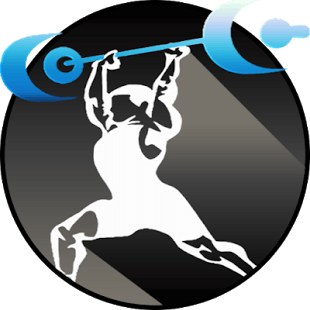 An application for interval "day training". CrossFit is a fairly new system of fitness training, which every day is gaining increasing popularity. The main "trump card" of the crossfit is the rejection of any specialization – the program is built on functional movements performed with high intensity.
It consists of the so-called "Workouts of the Day". The program combines actions such as running (sprinting), rowing (on special simulators), jumping (with a skipping rope or obstacles), climbing the ropes, working with "iron" (dumbbells, dumbbells, bar), carrying things (medball), exercises on the rings, overturning tires (huge) and many others.
The CrossFit Workout application offers more than 20 interval cross-training ("Cardio Complex", "Breakthrough", "Victory of Will", "Strength and Power", etc.) with different load and intensity with the description of exercises and step by step instruction.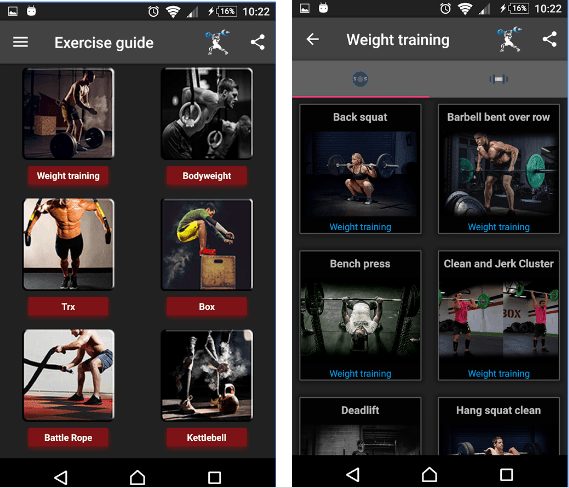 Downloads: +50000
Costumers rating: (4.3 / 5)
Reebok CrossFit Games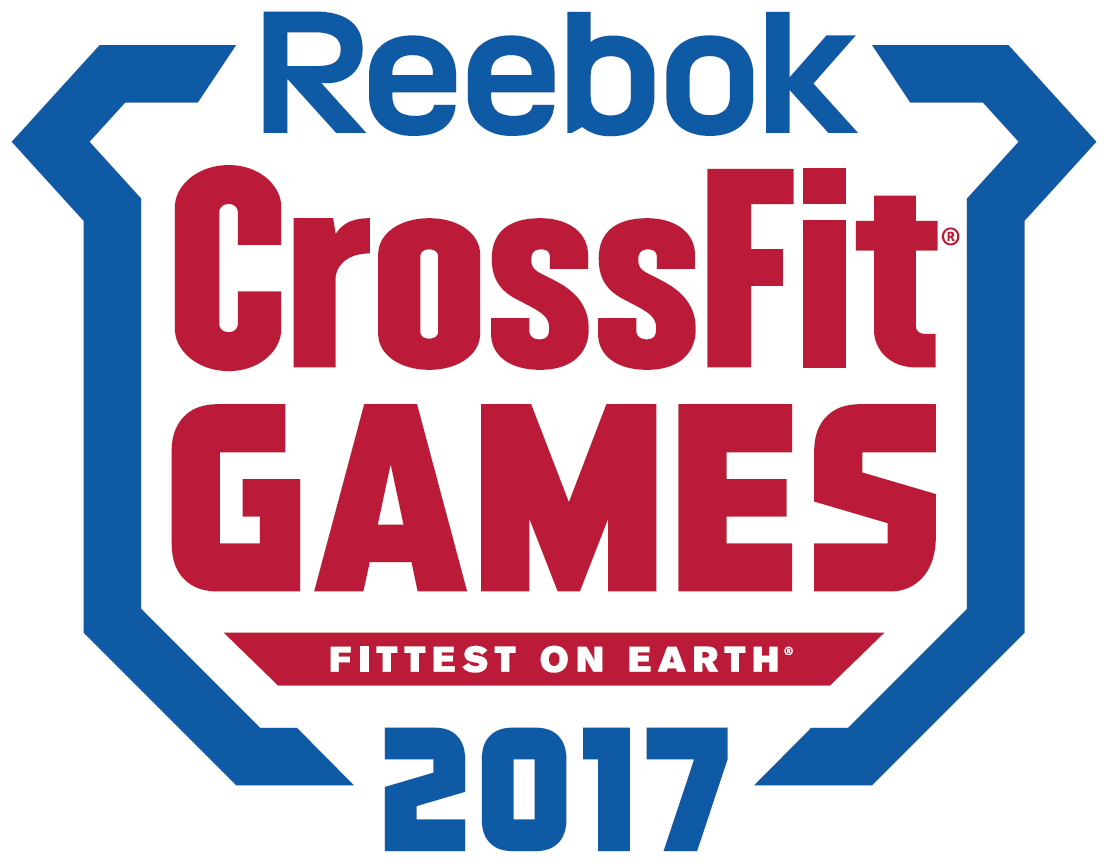 If you get so angry that the amateur community is already a bit crowded, it's time to join the big league. Here you can find out about the last WOD that was at the CrossFit championship, and about the star athletes, and even register for the next competition.
Downloads: +50000
Costumers rating: (4.4 / 5)
Beyond The Whiteboard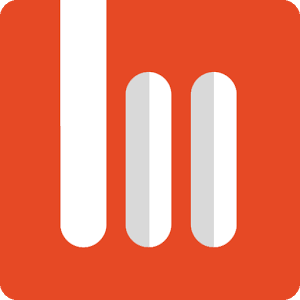 An application that helps plan and analyze workouts. You can also publish your results or create your own workouts. It is possible to monitor your food. Using this application, you can compare your results with other cross-athletes, see your rank, strengths, and so on.
In addition, you can see what your ideal results should be in the main exercises in 1, 3, 5, and 10 repeated maximum. In the future, these data can be analyzed to see which of them are strengths and weaknesses.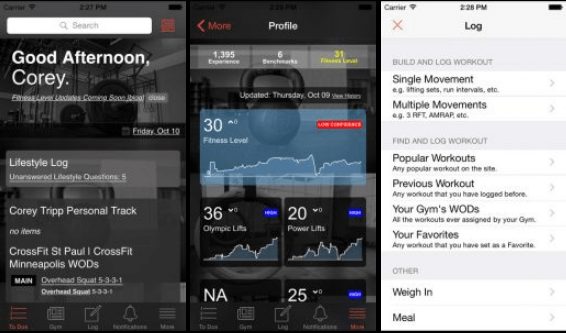 Downloads: +50000
Costumers rating: (4.3 / 5)
WOD Log – Cross Fit Tracker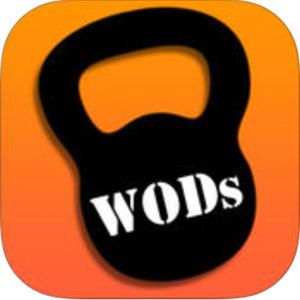 Another application that tracks your results, WODs, and allows you to easily share this data with your friends. WOD's log contains a number of functions that are convenient to manage and share in social networks. About 150 standard complexes.
In any case, this application is definitely less popular than other applications on this list.
Downloads: +10000
Costumers rating: (4.3 / 5)
30 Day Fitness Challenges Workout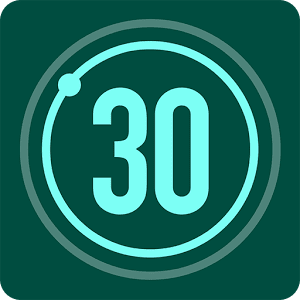 In the application, a training plan is built for each individual and his physical parameters. The developers assure that the training program was made by a professional fitness trainer and on the basis of scientific recommendations.
This fitness plan for 30 days allows you to gradually increase the intensity of training, taking into account the individual characteristics of the body, thus it is believed that it will not be difficult for you to begin to train, and subsequently adhere to the created plan. In this case, all the exercises presented in this application, it is possible to perform at home when you like, thereby not spending time and money on the fitness room. In order for you to correctly perform each exercise, there is a detailed video guide. Regular reminders will challenge you, and encourage you to train every day.
With the help of the 30 Day Fit Challenge Workout, you can share the results of your exercises with friends in various social networks. Start practicing now, and your physical indications will improve in a month.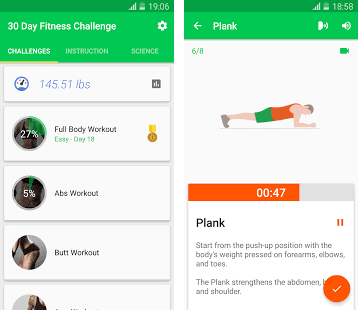 Downloads: +10000000
Costumers rating: (4.8 / 5)
WOD Roulette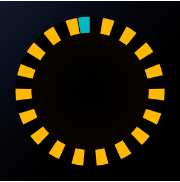 Do you doubt what training to do today Every time? Let WOD Roulette make the choice for you. The choice occurs at random from an extensive training base.
Here you will find METCON and lifting training, classically, and open workouts. If you shake your phone, the application will offer you another workout. The update allows you to take into account the body weight, and also contains rep schemes.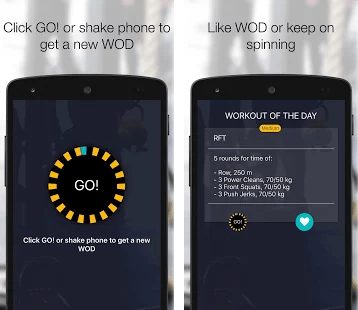 Downloads: +10000
Costumers rating: (4.3 / 5)
Crossfitness Training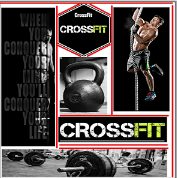 Crossfit can be described as a strength exercise program consisting of "constantly changing functional exercises of high intensity", with the ultimate goal of improving the overall physical shape, reaction, endurance, and readiness for any life situation that requires active physical action. Exercises usually last no more than 20 minutes and are characterized by increased intensity.
The program combines actions such as running (sprinting), rowing (on special simulators), jumping (with a skipping rope or obstacles), climbing ropes, working with "iron" (dumbbells, weights, bar), carrying things (medball), exercises on the rings, overturning tires (huge) and many others.
This application offers the 12 best workouts that are perfect for both men and women.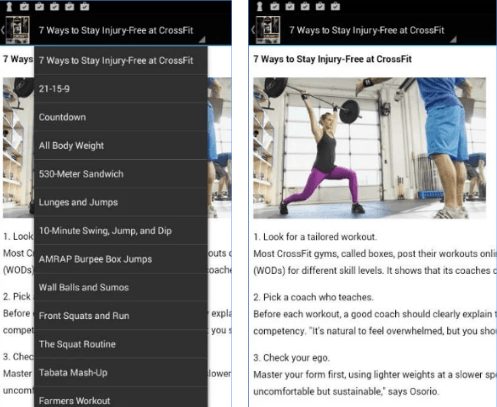 Downloads: +500
Costumers rating: (4 / 5)
Thenics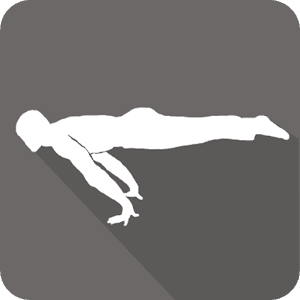 Achieve the ideal figure and Calisthenic skills. The application contains a large set of workouts – Street Workout, CrossFit), as well as Calistehnic Movements.
The program details all the exercises. To work out the skill, you perform different pieces of training with a consistent progression. So you get lean functional muscles!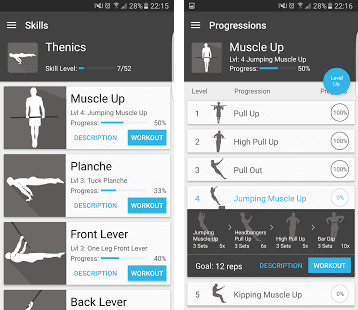 Downloads: +100000
Costumers rating: (4.7 / 5)
Tabata Timer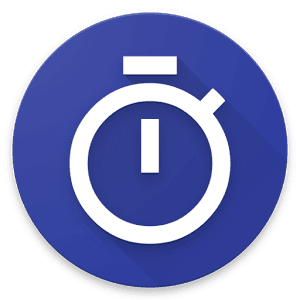 The application will minimize brain activity during training, and at the same time will allow concentrating on all aspects related to direct physical activity. The program Tabata Workout Timer can calculate the distance you have run, as well as the number of calories spent on it.
With auxiliary gadgets, it is also possible to measure the pulse and some other parameters. It should be taken into account that all these functions are collected in one small application on Android, while it has a pleasant, and most importantly, clear interface, which can be learned almost immediately.
What other possibilities does this program have? In it, you can create a timer and adjust the various phases in it, you can connect additional devices with CWS support. For each phase, you can select a separate sound, you can also select a background melody for training from your own files. It will be very convenient to leave notes and to schedule a calendar of classes right in the application.
The program is ideal for increasing the productivity of training and tracking their results.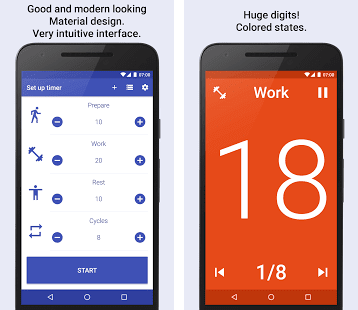 Downloads: +500000
Costumers rating: (4.8 / 5)
Workout Tracker & Gym Trainer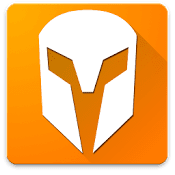 The Workout Tracker & Gym Trainer program contains a lot of useful information that will help you achieve excellent results and help you track the progress of your achievements.
With the presented application you no longer need to constantly search the Internet for information on your training or overpay for a personal trainer in the gym. The application will independently calculate the loads you need, monitor the results, the training process, and much more.
The Workout Tracker & Gym Trainer application is multifunctional and practical, so you can find for yourself such useful functions as a timer, notes, examples of training programs, training diary, useful tips, and recommendations.
The built-in timer allows you to monitor the time you spend on approaches. Also, the timer can be an excellent assistant for measuring the time between approaches, or measuring the duration of the exercise. Notes will allow you to make all kinds of notes, for example, record the number of exercises done and approaches. A large number of built-in information about different exercises on different muscle groups will help you to diversify the training process and be sure of the correctness and purpose of the exercises.
Create your workouts and write them with the application. Set your goals and embody them together with an indispensable assistant in the workout Workout Tracker & Gym Trainer.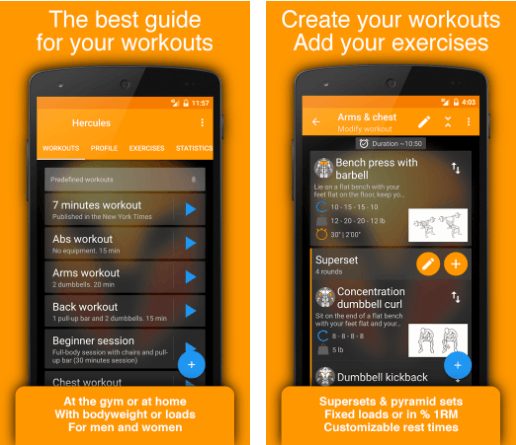 Downloads: +100000
Costumers rating: (4.6 / 5)
MyFitnessPal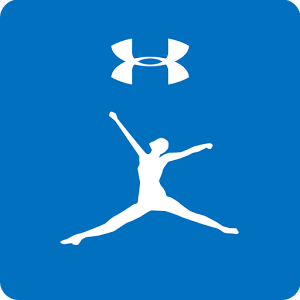 While doing calorie counting, many enthusiasts forget that this is not the most important thing. Yes, controlling calories is important but there are other factors, the same physical exercises, the counting of the drunk fluid, the tracking of carbohydrates, and so on. That's why you need a comprehensive approach to the task that the MyFitnessPal utility can provide.
In the application, you can create your own meals and exercises. Here you will find more than 350 exercises, as well as statistics on trainings of different directions, counting the number of approaches and repetitions.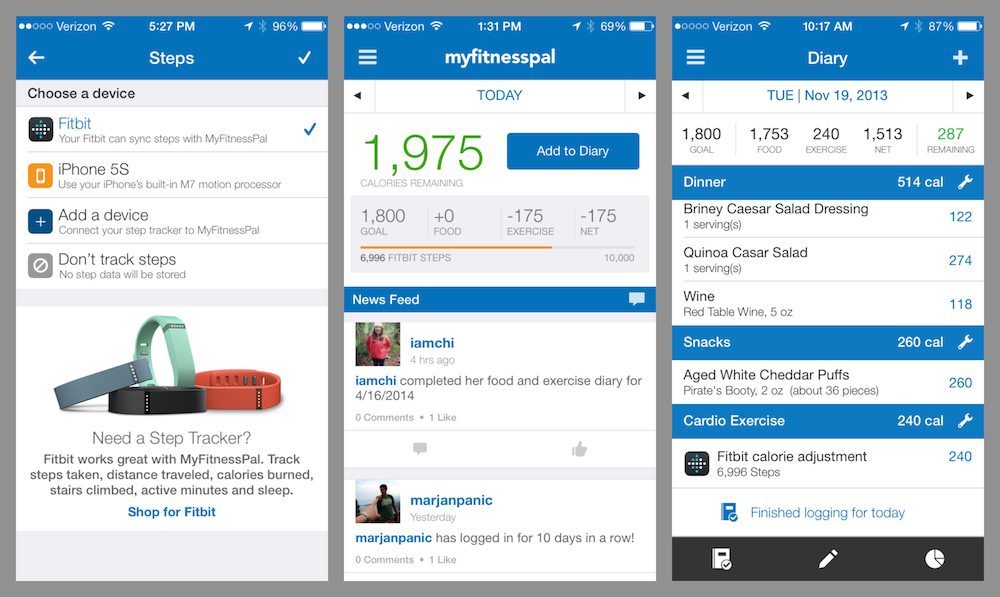 Downloads: +50000000
Costumers rating: (4.6 / 5)
Pocket WOD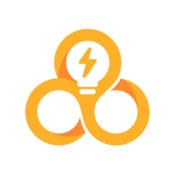 Pocket WOD is a very carefully designed application that gives you the opportunity to access the official CrossFit WOD on a daily basis. You can select any WOD and add it to your personal calendar, in order to create a schedule for completing the complexes in the future. After choosing an exercise, you can see the video of its execution in order to study in detail the technique of motion.
Naturally, the application includes various times, so you can safely record the time on the complexes.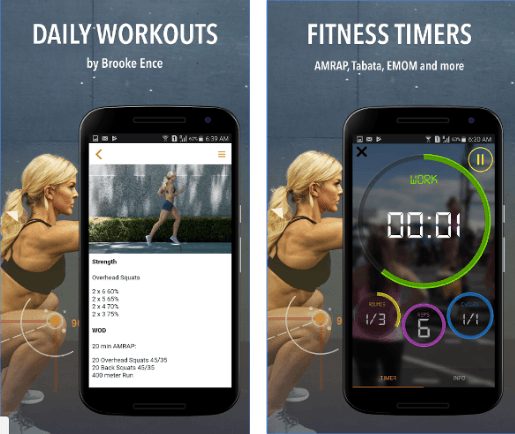 Downloads: +10000
Costumers rating: (3.5 / 5)
Crossfit News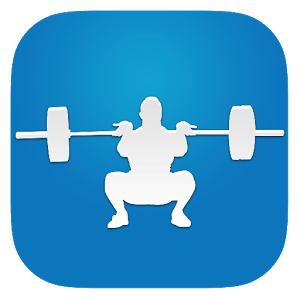 Crossfit News is an application for all who are engaged in Crossfit and does not want to lose sight of any news related to this popular physical training system. If you want to constantly be aware of all the events from the world of Crossfit, then this is what you need.
In Crossfit News, you will find hundreds of articles, publications, and blog entries dedicated to Crossfit. They are all very interesting and you will certainly find them useful. However, if you want to narrow the search range and see only articles devoted to certain aspects of this exercise system, you can do it in a few seconds via the drop-down menu.
If you find interesting articles and want to save them, you can mark them as favorites and open them whenever you want. Also, directly through the application, you can share articles with anyone you want.
If you want to be always up to date with the latest news from the world of Crossfit, then this application is ideal for you. You can configure automatic updates so that whenever you open the application, you see the latest news about your favorite type of physical activity. Still, to make the process much more enjoyable, and so that you can enjoy the content without any inconvenience, you can choose from two reading modes: bright for the day, and with a darker background for night reading.
Without a doubt, Crossfit News is an ideal application for all Crossfit lovers, as well as anyone who wants to know about all the latest achievements, news, events, and details of this system of physical training, which has become a fascination for millions.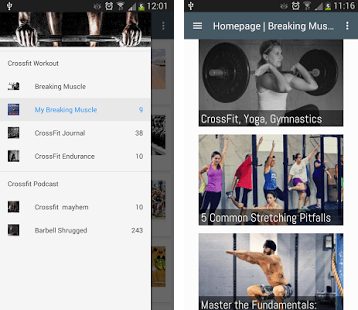 Downloads: +10000
Costumers rating: (4.5 / 5)
SmartWOD Timer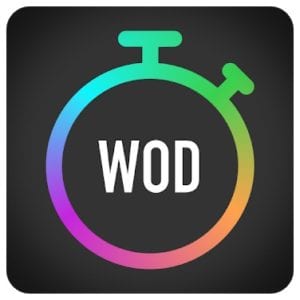 SmartWOD Timer is a very easy to use timer application for all common functional training: AMRAP, For Time, EMOM and Tabata. Just choose the type and duration of your workout!
AMRAP Timer – WOD Timer for "As many rounds as possible". Try to do as many repetitions or rounds as possible at the set time! The AMRAP timer also continues to run in the background.
Timer For Time – WOD Timer "For Time". Just practice as fast as you can while the timer is counting time. You can stop WOD at any time by pressing the "Finish" button.
EMOM Timer – WOD Timer for "Every minute on a minute" type of training, where you have to perform a certain number of preset exercises. You can set your EMOM timer by setting the total time and duration of one interval. An acoustic signal will sound every time one interval ends and the next one begins. The EMOM timer can, therefore, be used as a normal training timer for intervals.
Tabata timer is a WOD timer for Tabata style training. Simply set the training and rest times and start the Tabata WOD.
The application includes:
Large, easy-to-read display;
Easy navigation;
Motivational sounds;
Training timer;
Run in the background.
Sweat and have fun with SmartWOD!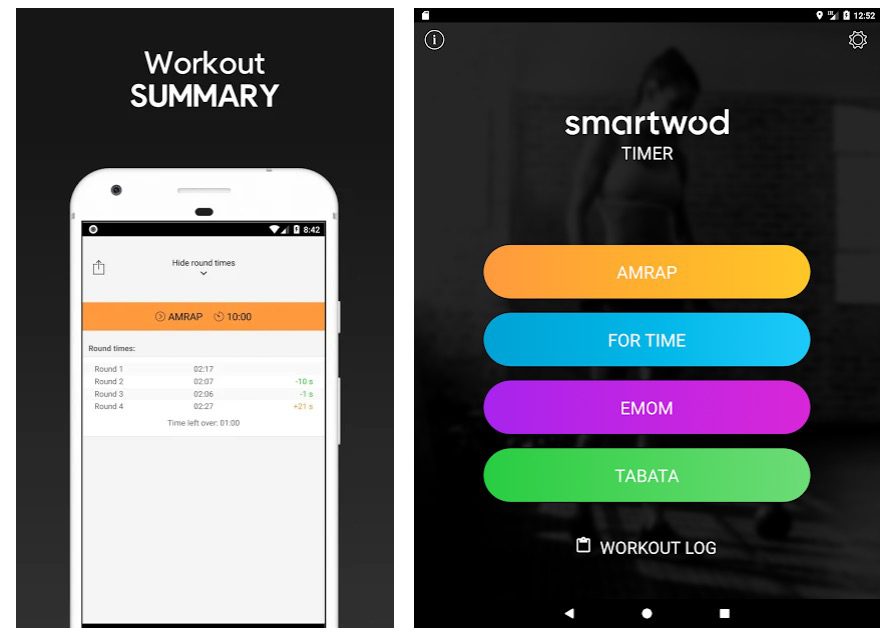 Downloads: +9000
Costumers rating: (4.8 / 5)
Endomondo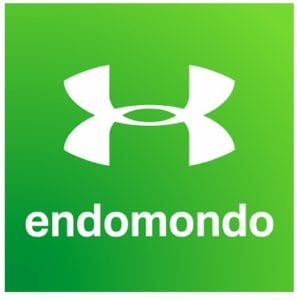 Endomondo is one of the best fitness applications for Android. Endomondo is a product belonging to one of the best manufacturers of fitness products Under Armour.
It is one of the best apps for CrossFit training. The app has an excellent algorithm for tracking and analyzing all kinds of workouts, including the gym, running, and cycling.
The application can be synchronized with your fitness accounts and your fitness trackers, allowing you to also track your heart rate and pulse. In addition, there are modules to create personal training plans, interval training plans, and advanced statistics and analysis.

Downloads: +700000
Costumers rating: (4.5 / 5)
Naturally, before each workout, you have to stretch, as the exercises are carried out quickly, besides some of them are weighed down, so there is a risk of injury if you do not warm up before performing them. And most importantly – do everything gradually, do not rush anywhere and do not put yourself a record in the first training. Are you ready for a Crossfit change in your life?
As you know, sports are best dealt with music. And where can we get it? Of course, in your smartphone. Look at the review of 17 Best apps to listen to music without Wi-Fi for Android, and let your workouts be more cheerful for good music.