In this post, we have prepared a selection of seven the most interesting applications for easy 3D modeling and the use of 3D technology for learning and entertainment.
Spacedraw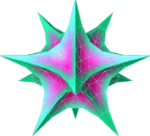 The company Scalisoft released a new application Spacedraw, which has been called "the first full-fledged 3D editor for tablets and smartphones." However, you can work with it only if the screen resolution of your smartphone is 480 × 800 pixels and higher.
In fact, for people already familiar with some package / 3D modeling program, the study of Spacedraw will take a maximum of an hour. For those who do not have any relation to 3D modeling, the program may seem incomprehensible. Methods of creating models, of course, those that can be done by means of Spacedraw, do not differ from those in other programs.
Using the application, you can create geometric primitives, as well as models based on curves, polygonal and patch surfaces. It implements the work with textures, 3D-drawing on the surfaces of models and there are means for lighting. To control the camera, you can use a motion sensor, which works well if you have a gyro in the device. Ready models can be exported to OBJ format.
The program has a free and paid versions. In the free version, export and saving are limited to models, the number of vertices in which does not exceed one thousand.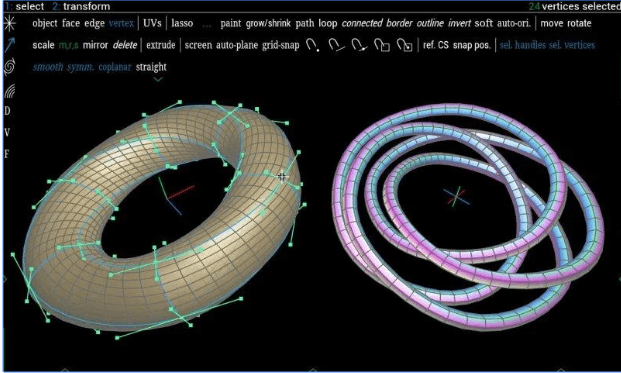 Downloads: 500000 +
Customers rating:

(4 / 5)

You may also like: 10 Best cad drawing apps for Android
AutoCAD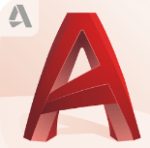 AutoCAD 360 is a functional and easy-to-use Android application that allows the users to draw, make drawings and create 3D models directly on their mobile device or tablet. Also with this program, you can save your projects, and then view and edit them.
The application allows you to open 2D and 3D drawings in DWG format, download them from the network storage, work with projects in standalone mode and thoroughly check all their components.
Key Features:
Convenient and intuitive interface.
For navigation in large drawings, you can use zoom and panning gestures.
Orientation in the drawing using GPS.
Create and edit exact forms using a snap.
Select, move, rotate, and scale objects
Add and edit text annotations directly in the drawing.
Save changes in the AutoCAD 360 workspace on the Internet to ensure the relevance of the drawings.
Downloads: 10000000 +
Customers rating:

(4.3 / 5)

3DC.io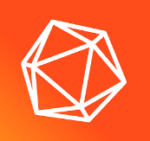 3DC.io is an application in which you can test your skills in 3D modeling, as far as it is possible on a mobile device. You can download 3D Creationist.io free of charge from the link below.
Creating volumetric models is not an easy task. But this program simplifies this process. Creating is done in a simple way. You have several tools, as well as a grid, with which you can clearly see where the bottom of your model is. There are also a lot of customizable elements with which creating things becomes easier. Using basic geometric figures, you can try to make any project. You just need to add a figure, make it active and start the change. The camera can be moved. The created models can be saved in different formats and you can continue the project in other programs, for example, 3ds Max.
This is a great application for developers and fans of creativity. It can create for you any figure of any shape and size. The main idea of this application is that you can create any 3D models and then implement them.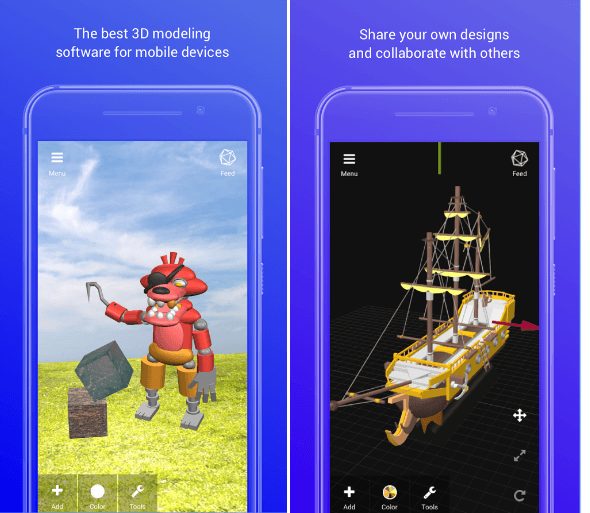 Downloads: 500000 +
Customers rating:

(4 / 5)

d3D Sculptor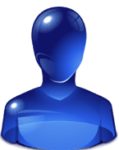 Have you ever thought about trying yourself in sculpture? Naturally, it is rather difficult to take steps in this direction. The easiest way, of course, is to buy plasticine. Working with clay will require much greater costs and skills. And what if you try to make sculptures on your phone or tablet? The d3D Sculptor application for Android will help you.
This program is essentially the original editor of three-dimensional models. The user, using this application, creates a three-dimensional model that can be textured. Working with the model in the d3D Sculptor for Android is similar to the sculpture way. There are tools that allow you to draw a part of the model or, on the contrary, create dents, move, rotate, stretch – in general, to do any manipulation of the object. The result will look like a sculpture made of clay. The resulting model can be exported to more powerful programs, to make professional processing.
Note that the work with this application is quite complicated. The interface is not at all obvious. Therefore, it is recommended to search on Youtube the lessons that will help you learn in this program. To work with d3D Sculptor for Android, you will need a device with a processor with a frequency of at least 1 GHz, and at least one gigabyte of RAM.
In brief, creating a new model looks like this. Run the program, click on New and select the desired workpiece (by default the ball is displayed. To switch to the desired one, select the workpiece with horizontal gestures), click on the selected one, wait until the editing window opens. The top left is the menu, at the bottom left there is the cancel button. The cursor for working with the object is made in the form of a green cube. By switching tools from the right, you can change the workpiece in such a way that you get the desired result.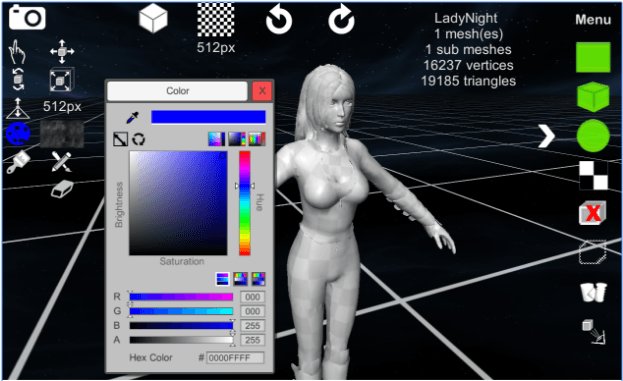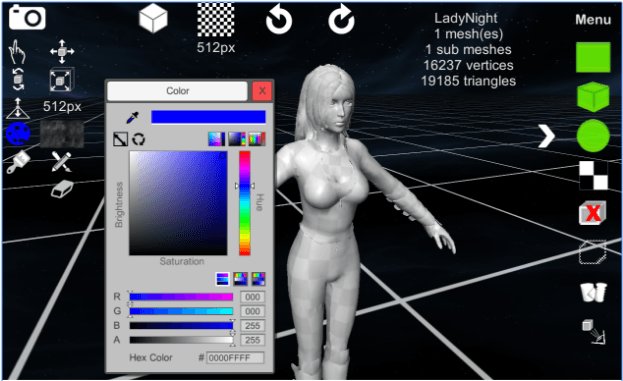 Downloads: 500000 +
Customers rating:

(4.5 / 5)

SDF 3D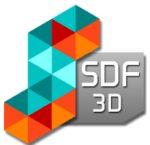 SDF 3D application is an excellent tool for creative modeling, architecture, ergonomics, furniture design, toys, decorations, decorative elements, game design, industrial concepts, aviation, automotive industry, and many other projects.
The program is quite complicated and requires some professional skills from the users. SDF 3D has a wide range of modeling tools and the ability to save the model for 3D printers (STL format). SDF uses the SoftEdge © modeling technique, which is efficient and adapted to mobile devices, taking into account their memory and the processor's limitations on the device.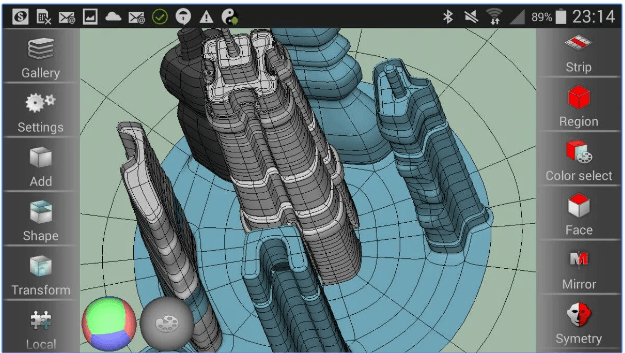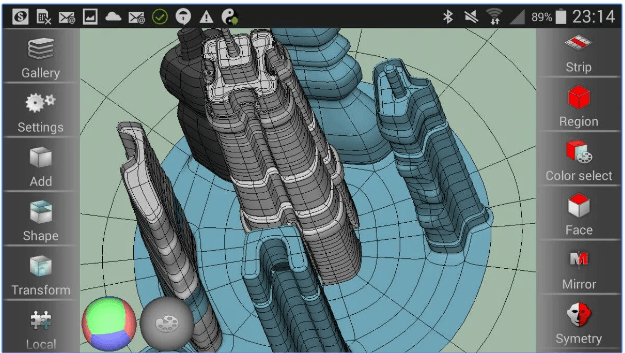 Downloads: 500000 +
Customers rating:

(4 / 5)

Onshape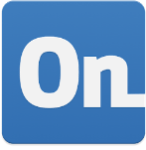 Onshape app gives you an opportunity to create professional 3D CAD-models on a smartphone or tablet computer running the Android OS. Onshape for Android is not just a program for viewing files. For example, the application contains a complete professional set of CAD tools that allows engineers not to attach to their workplaces, but to create and edit 3D models when they are overtaken by inspiration, wherever they are.
Many experts in the industry doubted whether it is possible in principle to offer a CAD system for a smartphone. The Onshape development team has created a neat interface with a touch screen that replaces the traditional keyboard and mouse. Each CAD command or action is controlled by the touch of a finger.
After you download Onshape for Android, you should visit the Onshape training page, which contains short lessons on working with the new touch interface and drawing.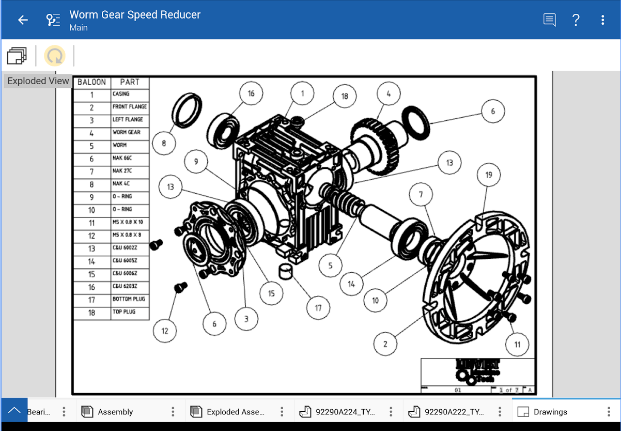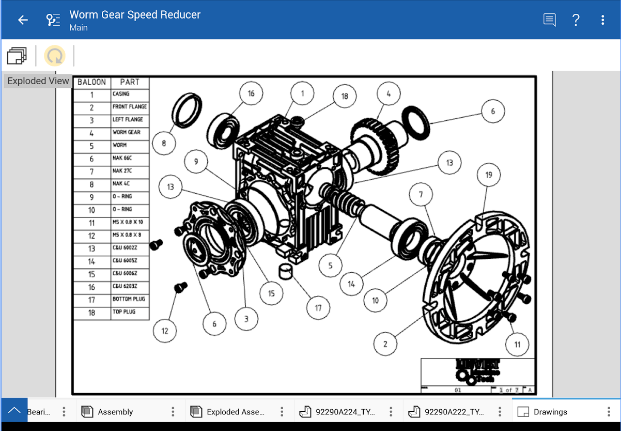 Downloads: 100000 +
Customers rating:

(4.3 / 5)

You may also like: 9 Best Java Compiler Apps for Android
Fusion 360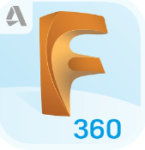 Autodesk Fusion 360 is a next-generation CAD software. The software product is a tool for 3D-design and development of products based on cloud technologies, which combines the opportunities for collaboration, digital design, and machining in one package. Fusion 360 allows you to quickly and easily study project ideas using the world's first integrated platform, covering all stages from concept development to production stage.
The Fusion 360 software suite has become a standard CAD and CAM application due to its unlimited capabilities, user-friendly interface, powerful support, and small requirements. Autodesk company has opened a new era in 3D-modeling with its help. The Fusion 360 program is successfully used both as a medium for developing a training project and for launching large industrial production.
It is worth paying attention to the Fusion 360 for those who appreciate the integrated approach. The environment allows you to go through all the levels – from the origin of the idea and the sketch of the model to engineering analysis and production.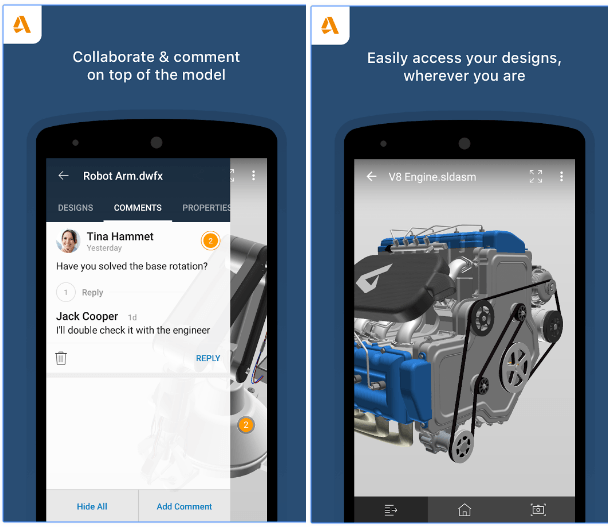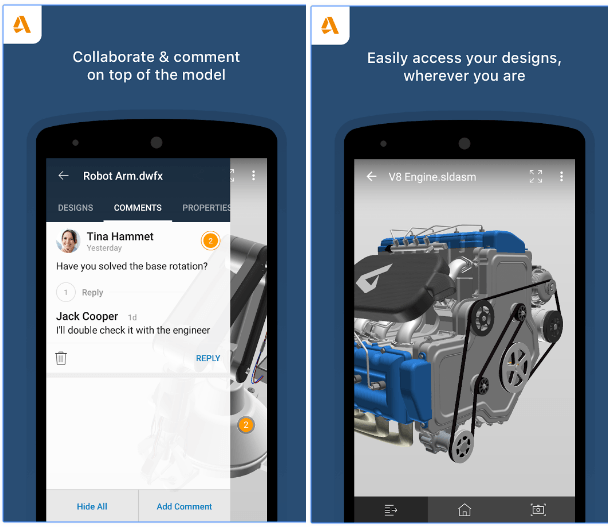 Downloads: 500000 +
Customers rating:

(4.2 / 5)