Polaroid instant print cameras are remembered for unusual photos, which are made in a small frame and contains a free space at the bottom for inscription. Unfortunately, not everyone now has the ability to take these pictures themselves, but you can add just one effect using a special application to get an image in a similar design.
SNOW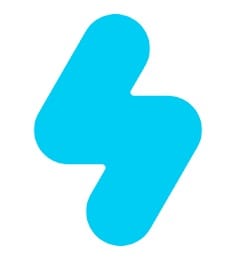 Snow is an application with a huge number of different functions. Within the scope of this article we are talking about the polaroid frame effect, so let's skip the unnecessary details and get right to the point. To work with the application it's better to use the shots taken on the camera of the phone.
Go to the gallery, choose a photo, click "edit" – in the menu we need an icon located at the very edge of the right (smiley face). As soon as you press it, a lot of different stickers, frames, effects, etc. will open.
There is a lot of tastelessnesses here, but if you dig, you can find something very worthwhile. For example, the polaroid frames are located in the "frame" section.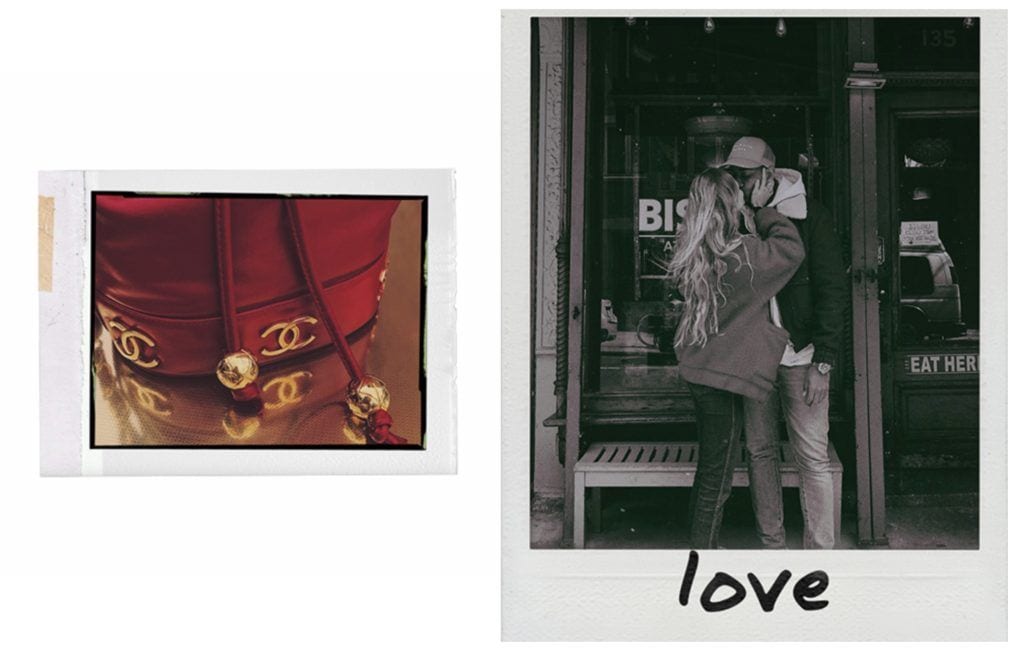 Downloads: 100 000 000 +
Customers rating:

(4.4 / 5)

You may also like: 15 Best photo sharing apps for Android
InstaLab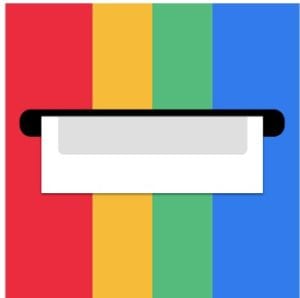 Feel nostalgia and get the best Instant-photos with the help of the InstaLab application! Take pictures or instantly import them into InstaLab! Share or print photos using the Instalab photo printing service. Simple, fast and cool!
At your disposal, there are a lot of original frames and many other interesting things.
Edit photos to your liking:
Different frame formats
Vintage textures
Exclusive retro filters
Handwritten fonts
Photo correction tools
You can adjust the saturation, contrast, brightness, and apply a photo filter. One of the best features is the ability to easily add handwritten text written with a marker to your snapshots as if it were written on a paper image. You can choose from more than 20 different fonts and place the text anywhere you want.
InstaLab can print your photos in high quality in retro style. Unique and personalized photo printing! Choose your instant-photo, confirm your order and wait for your photos!
Improve your photos with InstaLab and catch your moments!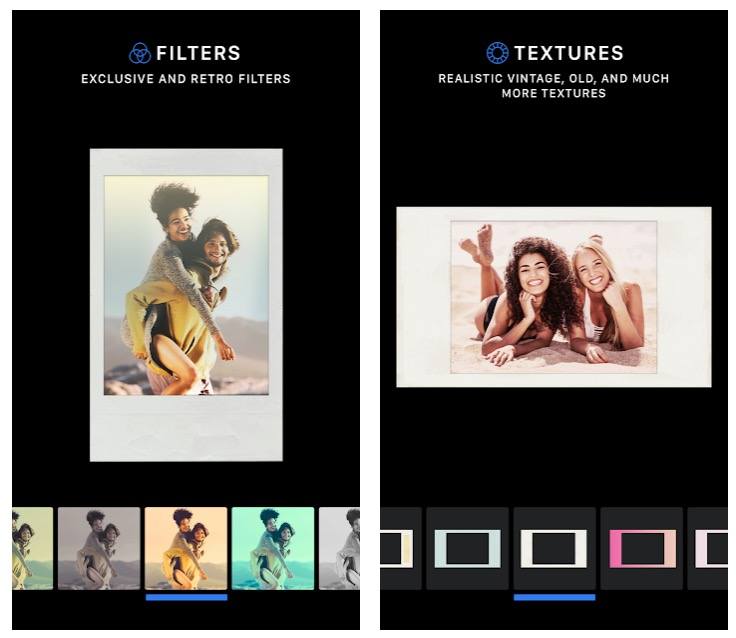 Downloads: 1 000 000 +
Customers rating:

(4.4 / 5)

PolyCam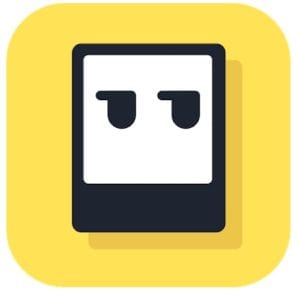 Now, even without a fuji instant photo camera, we can still take a series of nostalgic photos. If you'd gotten a PolyCam on your mobile phone, you'd know how powerful it is and you like to take retro photos!
When connected to a printer, this application acts as a real polaroid. It can make good quality photos.
25+ retro photo filters;
Unique frames for pictures that imitate Instax paper;
Flexible adjustment of size, shape, and details;
Editing for VHS glitch, skin retouching, vignetting effect.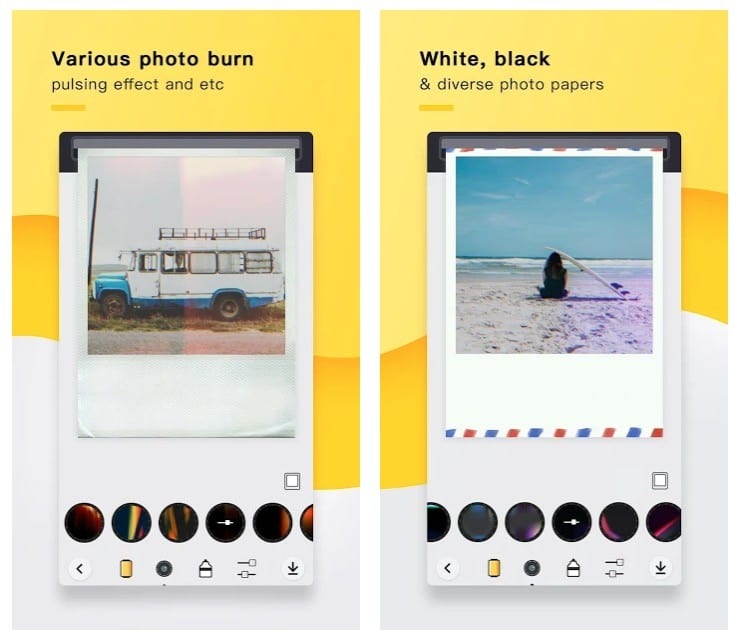 Downloads: 1 000 000 +
Customers rating:

(4.4 / 5)

StoryLab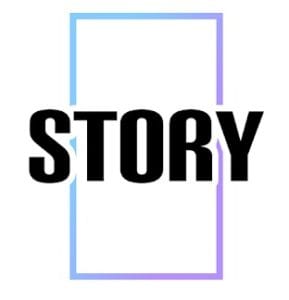 StoryLab is a convenient program for creating original content. There are ready-made collage layouts and other tools. Story Lab offers more than 60 templates for stories in different styles: minimalism, film, polaroid, figured frames, wreaths, and others. The program is suitable for working with photos and videos.
The editing process is simplified: you need to select a template from the collection, open the Gallery, and select photos. Next, use filters and overlays. If necessary, add a caption, come up with an original name. Different styles are available for frames, including standard white. For any user's taste.
Rotate and resize the elements in the layout, paint with a brush and write using 50 different fonts, choose a vintage, portrait, black and white filters for photos and videos.
Beautiful Stories will attract more followers. The features of the program can be used for publication in other social networks.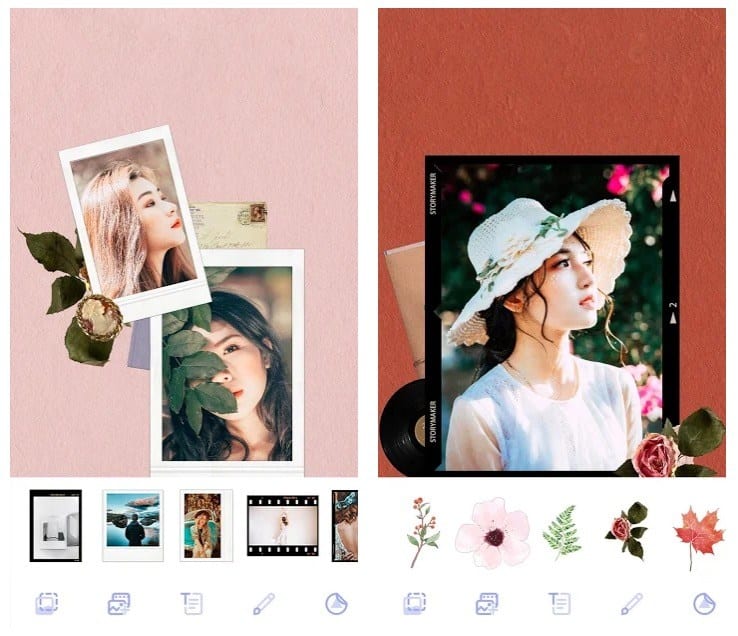 Downloads: 5 000 000 +
Customers rating:

(4.6 / 5)

mySquare
This application is a photo editing software that allows you to create instant photos. Billions of colors and many fonts are available to choose the one that best suits your photography. Many types of paper are available, from white to vintage yellow.
To use it:
Choose a photo from the gallery
Select a color or texture
Write a description
Select a filter for your image
Select a font to describe
Select a color description
Create beautiful instant photos by adding fantastic fonts and colors.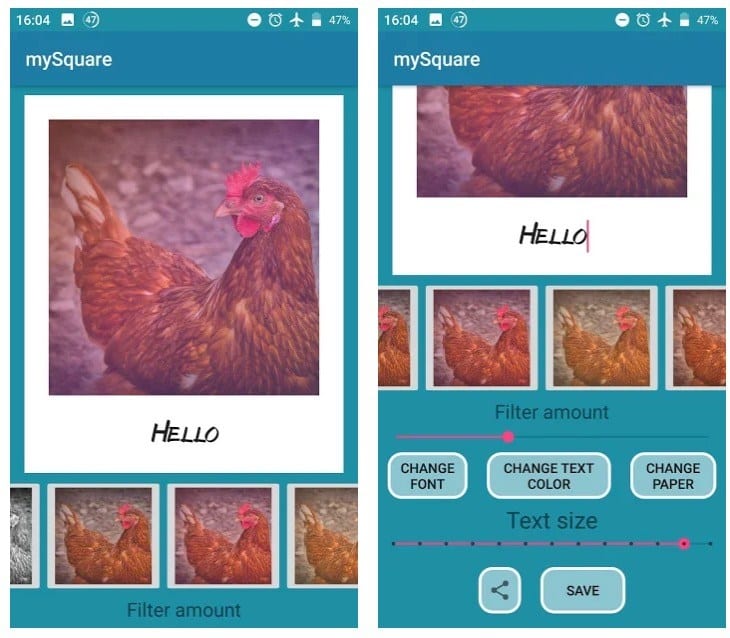 Downloads: 100 000 +
Customers rating:

(4.6 / 5)

NOMO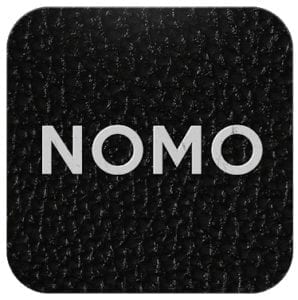 NOMO is a mobile version of the very popular Instax Mini instant printing camera. You can take a picture directly in the application or select a picture from the gallery. One way or another, you will have to wait 90 seconds (or shake the phone), after which you will get the same polaroid card in digital format.
The thing is that polaroid develops your eyes, so you need to wait 90 seconds to see the finished photo.
NOMO has two advantages:
A natural-looking picture, without date and terrible glare;
The possibility of selecting the camera, there are polaroids that develop in the application for 90 seconds.
The application itself is very simple – it is an emulator of film cameras. The application has several cameras and their number is constantly updated.
An application can basically edit your old photos, but I don't recommend it, because taking pictures through the application gives you a slightly different result. Each camera has its own exposure, white balance, etc., and it's much more interesting to shoot using the application.
I recommend each of you try this app. It's free and you will initially be able to use two cameras, Polaroid and Toy K.
Downloads: 1 000 000 +
Customers rating:

(4.0 / 5)

You may also like: 11 Best apps to add texts to photos for Android
InstaMini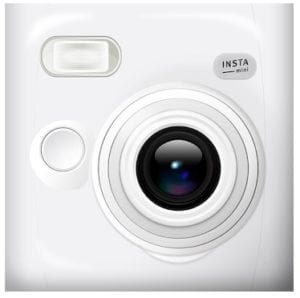 InstaMini is a unique camera application, imitating the original Polaroid. Here you can't upload photos and everything is like with a real polaroid camera – until you shake the phone, the photo will not appear. Which photo you end up with depends on the light and composition. So it's necessary to remember the basics of photography.
It doesn't just use filters when shooting, even the interface copies the interaction with the real camera completely. It sounds strange, but the first time you start up, you realize how cool this is.
The screen displays all the elements required for the shot – a small lens, a flash button, and the number of pics remaining in the film.
The resulting images are original and unique. InstaMini has an excellent filter, which randomly superimposes effects, as in Polaroid itself.
When the button is pressed, the original sound is produced and a picture is printed on the screen. The user then needs to develop it by shaking the device for a few seconds. Of course, the application has a built-in gallery for viewing photos.
The main advantages
Gives unforgettable emotions and feelings
Interface in the style of the original camera
Excellent image quality
A few frames to choose from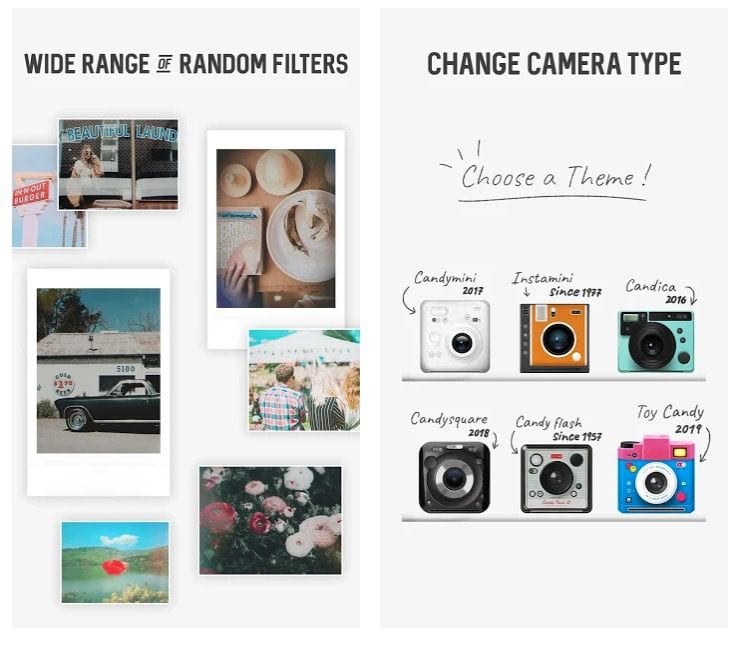 Downloads: 5 000 000 +
Customers rating:

(4.0 / 5)