This review is going to be about the car maintenance software – it's available for Windows. In case you have a car you can make full usage of it.
Do you want to keep your car in excellent condition? In this case, you should definitely download Automotive Wolf.
And to rent a car to actually test this software you can use the special car rental apps.
First of all, we have to mention that this tool does not take up much storage space. So, the installation process will be quite fast!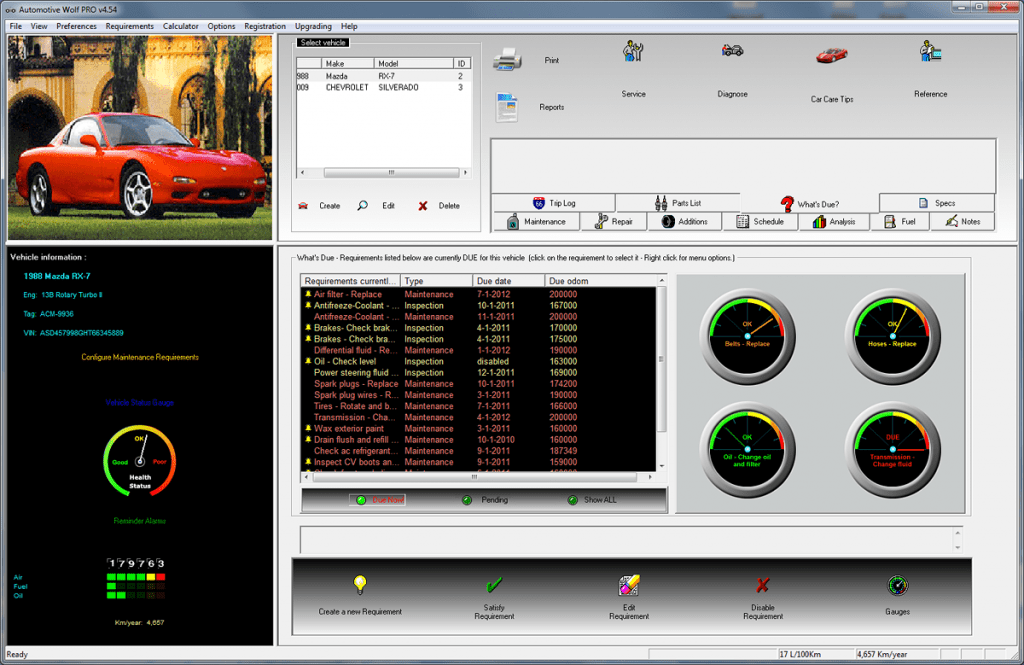 When you open the program, there are several buttons on the top of the screen: File, View, Preferences, Requirements, Calculator, Options, Registration, Upgrading, and Help. In the side panel, you will find all the data about your vehicle. At the bottom, there are editing features.
The first thing you need to do – select a preferred vehicle from the provided list. After that, you can start creating a report. Moreover, you can enable notifications for the next car inspection.
We have to admit that we were impressed by the program's design. The interface is very easy to navigate as well. Thus, we can surely say that inexperienced users will quickly understand the way it works.
Automotive Wolf allows you to monitor the overall state of your vehicle. So, in this tool, you can:
Check all your vehicle expenses
Keep track of the car maintenance history
Manage multiple types of vehicles
Modify maintenance requirements for all your vehicles
Find out the fuel consumption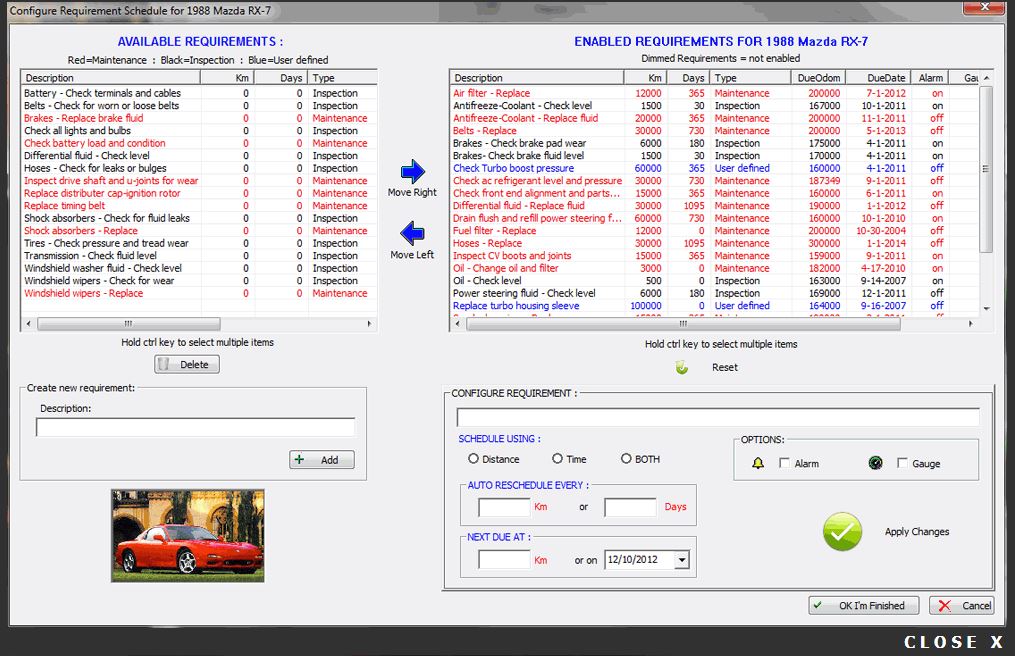 Besides, the software provides you various informative reports. If you want, you can export them into various formats – f.ex. PDF, Excel, CSV, Word docs, XML, and others.
We have to warn you that Automotive Wolf comes with a 30-days free trial. But you can purchase a paid version at a quite accessible price.
As a whole, all the users are fully satisfied with this program. Moreover, we have not found any negative comments about it.
What is more, for better security you will need an additional dashcam in your car. You can turn your phone into one by installing a dashcam app on it.
Summarizing all the points, Automotive Wolf is truly worth downloading. This is certainly a must-have tool for all drivers, mechanics, and car lovers!