There is plenty of call recording apps on the market, but there are only a few that are really worth your attention. What are the feature that we're looking for in apps of this type: the good quality of the sound, easiness in usage, and reliability. This is all that Call Recorder – IntCall is about.
You may also like: 9 Best Digital Signature Apps for Android
First of all, the app is simple and doesn't require any effort to start using it. All you have to do is to install it to your device and then start recording your calls using this app – you need to allow access to your phone book and then all your contacts will be synchronize automatically with the app – you won't have to dial the numbers manually.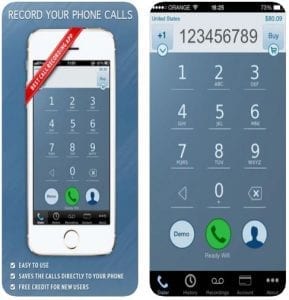 Just one thing that you need to keep in mind if you want to record your calls with Call Recorder – IntCall is that it is only possible to record your phone calls via the app – it won't work automatically when you use your standard app for the calling.
Another prominent feature of this app that will become a pleasant surprise for you is its amazing quality of the recording. All conversations are recorded crystal clear so it is possible to hear each little sound on the record. Of course, for that, you need to make sure the net signal is alright as well.
That's why so many people use this app to get the essential recordings of calls for prosecution, courts, other evidence, and so on. The app can record both incoming and outgoing calls which are also quite rare among the apps of this type.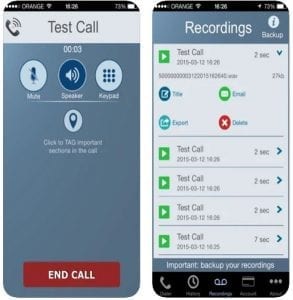 Plus, Call Recorder – IntCall is remarkable for its super reliable tech support. Just contact them with your issue and you will get a response in several hours. They also help with various difficulties that you might have with your recordings – if you lost one of those, it is a high chance that the team of the app can hand it over to you from their server.
The only thing is that in order to install this app on an Android device, you need to first go to their website and get the software from there.
You may also like: 9 Best Java Compiler Apps for Android
Summarizing all the points mentioned above, we can definitely say that IntCall is the ultimate leader among call recording apps for Android.