Are you a big lover of singing songs? Then, Wurrly App will definitely suit you! An ideal way on how to express fully your talent through music. Offers numerous options and parameters to make your recordings as successful as possible.
You may also like: 11 Free Apps to Get Animoji for Android
Use this app anytime and anywhere you want – it is compatible with IOS and Android. Wurrly App provides an extended range of different genres – Pop, Rock, Country, R&B, Jazz, Latin, Classical, and so on. Choose the most preferable song from the catalog and enjoy your singing!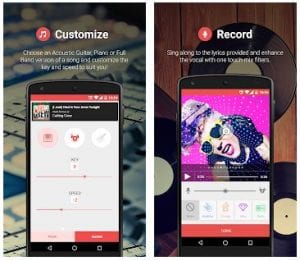 Wurrly App is number one among the music applications. It is not just a karaoke player – this is much more. Opt for your favorite songs – from well-known hits up to yesterday's classics.
Check the preview of your audio and video recordings and customize it as you wish. Set up appropriate speed, tone, and musical tools. Select acoustic guitar, piano, or full band backing tracks. Add audio & video effects and enhance the quality of your recordings. Fully adapts to all your wishes and needs!
Provides a daily updated collection of songs – all of them are freely available. Wurrly App enables you to sing favorite songs and record videos with your friends and beloved ones.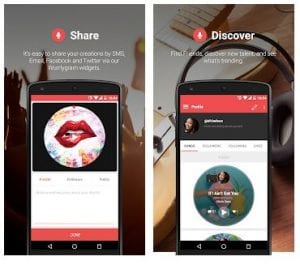 One-click, and you can share your creative work on such social networks as Facebook, Twitter, or send your songs directly via SMS or e-mail. Keep your works for yourself or let the whole world know about your personality – get many fans and boost your popularity!
Keep track of the current trends and popular musicians. Wurrly App offers you to monitor new songs and add to the playlist the most interesting ones.
Choose a song and adjust it according to your preferences or insert filters to make a unique song. Read the lyrics of favorite music compositions and record your songs as much as you wish, until the result completely satisfies you!
Wurrly App comes with free access, but if you want, you can buy a Premium version. The Premium version offers unlimited access and includes additional audio and video filters and options.
The manufacturer ensures a user-friendly interface and insists on providing only high-quality recordings of your songs. Does its best to meet all customer's expectations and desires. Sing any song, save and share your audio and video materials!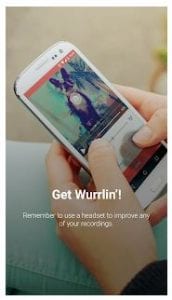 Do you work as a professional musician or are you just a passionate amateur? It does not matter, as Wurrly App is suitable for everyone. It is the perfect tool to record songs, shoot videos, or just develop yourself in the music sphere. Hurry up to download this app and you will make sure of it!
You may also like: 9 Free WiFi Blocker Apps for Android
Wurrly App is ideal assistance at funny parties with friends or if you want to sing songs on your own. It combines pretty design, an extended number of songs, and great functionality. Looking for a free and easy-to-use music app? Then, you should certainly check this variant. Highly recommended!